This article will answer two simple questions; what restrictions exist for moving money out of South Korea if any and how can you move money out of the country?
Whilst this article does not represent formal tax or any other sort of advice, the article is correct as far as we are aware, at the time of writing, but some of the details might become outdated.
One of the biggest motivations for expats to send money home is to invest in property or stocks and shares.
Yet most of the time it makes more sense to invest in a cross-border, expat-specialised solution, directly from your country of residence.
This means you can take your investment with you when you move from country to country.
If you are looking to invest in expat-specialised solutions or have any questions, don't hesitate to contact me or use the WhatsApp function below.
Introduction: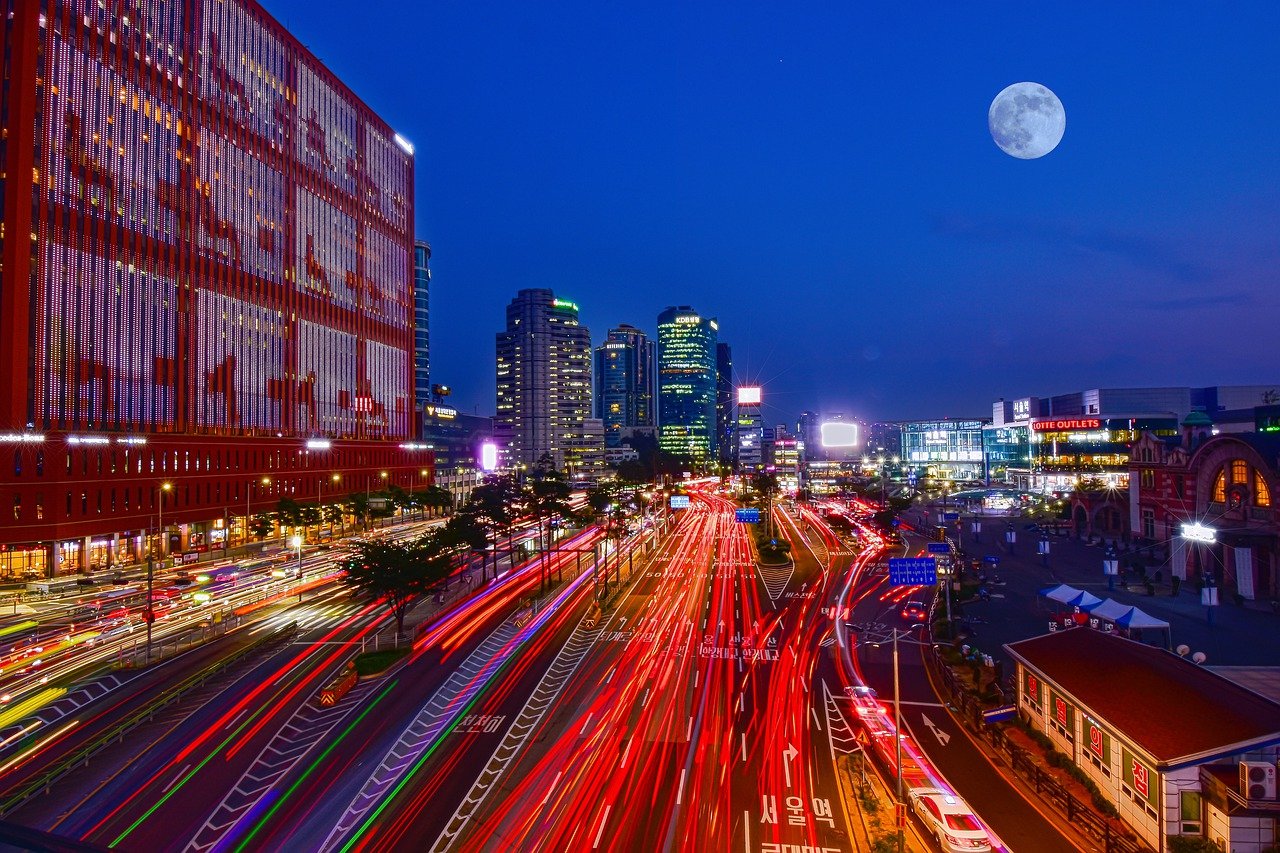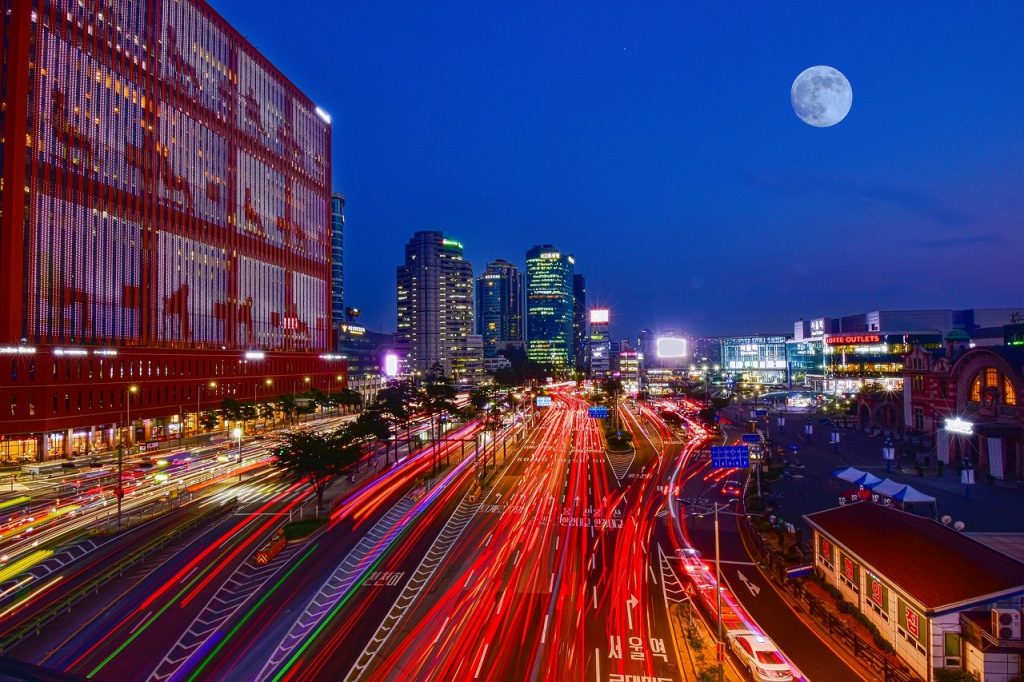 Before getting to know how to move money out of South Korea, we will take a look at some of the general details such as information about South Korea, Banking, Taxation, how to transfer money to South Korea, etc.
By learning those details, it would be very easy for people to understand our topic easily, even if they are not familiar with moving money out of South Korea.
Mostly, the people or businesses who would like to move the money out of South Korea are expats. This is because they want to remit the money into their country of origin.
This article will provide helpful insight into how a person or a business can be able to move money out of South Korea and what are the rules, options, and procedures for that.
South Korea:
Also known by the name of 'Republic of Korea (ROK)', South Korea is a country located in the Eastern part of Asia.
The capital city of South Korea is 'Seoul', the official languages are 'Korean (Pyojun-eo)' & 'Korean Sign Language' and the population is 51.269 million.
The currency of Korea is 'Korean Republic Won', which is represented as 'KRW'. By the time of writing this article, the rate of 1 KRW is approximately around 0.00091USD.
The total area of South Korea is 100,363 sq. km and the population density is 527 per sq. km.
Banking and Taxation:
People (expats) would have to get familiar with the details concerning the banking procedure and the specific taxation that an individual or a business is subject to.
Banking – The first and foremost thing to consider would the working hours of banks as well as ATMs in South Korea. Generally, the working hours for a bank are limited when compared to the banks in other countries and is from 9 AM to 4 PM.
Just like the banks, the ATMs in South Korea also have specific work hours. This depends on the bank that has been chosen and additionally the ATM machines will be locked at night or even earlier.
In recent years, South Korea has become a hotspot for expats and therefore, banks operate in the same way they do in Europe and the USA to tend to the needs of their expat customers.
Moreover, the financial institutions in South Korea are accustomed to providing services to expat individuals making it easy for the non-residents to avail of the services.
Some banks even provide dedicated services that are tailored especially keeping expats in mind.
Opening a bank account – It is mandatory for a person to physically be present at a bank to open an account in South Korea. Opening a bank account online in South Korea won't be possible.
However, an individual can still be able to open a bank account online, if he or she opts for an international bank that has branches in South Korea. For this, the specific individual should already be having a bank account with that bank.
There is no necessity for getting an appointment prior to visiting the bank to create a bank account. Any person can just walk over to a bank with the necessary documentation and open an account.
Banks located in cities like Seoul or Busan will have many staff members that are usually fluent in speaking English.
On the other hand, in some rural locations, an individual would have to wait until a staff member that speaks English is available for them.
Requirements – Given below are the necessary documents that are to be submitted while opening a bank account in South Korea.
The most important document required to open a bank account in South Korea while being a non-resident is the greatest obstacle as well, i.e., Alien Resident Card.

The Alien Resident Card might take around a month to obtain, after arriving in South Korea. Most banks are aware of this situation, yet they allow individuals to open an account prior to acquiring the ARC.
By doing so, an individual is subject to certain types of restrictions. For example, they would have to withdraw money in person from a bank.
Along with the passport, the additional documents required to open an account are as follows:
Based on the reason for moving to South Korea, an individual might also be asked to provide a certificate of employment as well. In the case of students, they might have to submit university documents.
In most cases, the application for opening an account won't be rejected, yet there is a possibility for that. Banks that don't have good relationships with non-resident customers make the foreigners wait for a few months before offering an account.
Anyhow, there is an availability of various banks in South Korea that include both domestic and international. Therefore, you can opt for another one in case of denial.
Fees and Minimum Deposits – Even though many banks offer bank account without having to pay any fees, the policies might differ based on the bank.
Individuals can easily find bank accounts that don't need minimum deposits or monthly fees. However, in most cases, individuals are required to pay a small amount of money as an ATM fee.
For special accounts, the withdrawal fee will be deducted only when the person withdraws money from another bank's ATM.
Along with that, physical services such as making transactions with the help of a teller or using online services for making transactions usually incurs a small fee.
Card – While opening a bank account, the bank offers a bank card as well. That too, the card is presented on the same day of opening an account. Pin must be created for the card received.
A passbook is also provided, which is helpful for recording all the transactions. Banking services offered with a mobile app might have limited services as English translations in mobile apps aren't available in most banks of South Korea.
Some of the best banks available for expats in South Korea are:
Kookmin Bank (KB)
Standard Chartered Bank Korea
Hana Bank
Woori Bank
Shinhan Bank
Some of the best international banks available in South Korea are:
HSBC
Citibank
Deutsche Bank
DBS Bank
Scotiabank
Tax system in South Korea:
One of the best things (usually common in most other countries) is that non-resident individuals in South Korea are taxed only on their South Korean based income.
South Korea also has a Double Taxation Treaty with many other countries in order to stop the people from those countries making pay taxes twice.
In the beginning, non-resident people were taxed just like the residents of South Korea when they lived in South Korea for a period of one year. Now, a person has to live for a period of 5 out of 10 years to be taxed like a resident.
Once considered a tax resident, a person would be taxed on the income earned from worldwide sources as well.
The taxes that are to be paid by a person in South Korea are income tax, resident tax, corporate tax, and VAT (value added tax).
Expats have an option for paying a flat tax rate as well as a progressive tax rate based on the income earned. The flat tax rate usually lies between 19% and 21%. The progressive rates range between 6% and 44%.
9% is paid out as a social security contribution, which is split in half between the employer and the employee.
Expats in the teaching profession in South Korea are exempt from income taxes for the first few years of employment.
The resident tax and the value added tax are 10% each. Self-employed individuals are required to pay the social security contributions in full along with the resident tax.
Individuals in South Korea have to pay taxes after they meet any of the following criteria.
If a person's primary residence has been registered to be in South Korea.
If a person has lived in South Korea for a period of 183 days in a year or more.
If the individual is involved in an occupation, which would require them to stay in South Korea.
If an individual has brought along their family members, who would stay for a period of 183 days or more.
As discussed before, expats would become tax residents only after 5 years of living in South Korea. After that, they would be taxed on their worldwide income. Until then, by satisfying the given criteria, they would have to pay taxes on their South Korean income.
Similar to the employees that have been hired by a company, freelancers also have the option to choose to pay a flat tax rate or a progressive rate depending on their income.
Transferring and Receiving money:
Before you can transfer your money out of South Korea, you have to know about a few things. South Korea wants you to spend the money you earn in their country itself.
Therefore, they might put some restrictions on money transfers out of the country. Nonetheless, it is your money and henceforth, you have various options to send the money home (if you want to).
Some of the local banks and companies like Western Union and MoneyGram are located all over South Korea, which allow an individual to access the services related to money transfers.
Even though the branch offices of Western Union and MoneyGram are present throughout South Korea, sometimes they might be affiliated with some banks like 'Kookmin Bank', 'Industrial Bank of Korea', etc.
Most banks in South Korea offer services related to money transfers by charging fees for the money transferred out of the country. They even have a limit for the amount that can be sent to other countries.
The bank in your home country may also charge fees for receiving the funds that have been transferred by you from South Korea.
People are also required to bring their passport while transferring money because most banks need to stamp it every time you make a transfer.
There is even availability of online banking services that allow you to transfer money from the comfort of your home with the help of nothing but your computer.
As both the Korean banks as well the banks in your countries charge fees while making a transfer, it is better to send large amounts or send money fewer times in order to save money.
Limitations and regulations for Overseas fund transfers in South Korea – Given below are the limits for making overseas fund transfers while living in South Korea.
Before a person can make international payments or send money overseas, the foreign-owned companies are required to open an account with a Korean foreign exchange bank and acquire approval from that bank for each transaction.
For activities related to business, the foreign exchange bank usually accepts overseas remittance of an amount equivalent to $50,000 without needing any supporting documentation.
For an amount exceeding the aforesaid limit, documents regarding the nature of the transfer, the origin of income, and the destination of the transfer should be submitted.
In the case of individual transfers, amounts exceeding $10,000 per transfer would require supporting documentation from the person making the transfer.
Usually, this supporting documentation includes the following:
Invoices, contracts, and other business proofs representing the nature of the transaction.
Demand Draft on the name of the foreign beneficiary, to whom the money is being transferred.
Korean translations of the above-mentioned documents.
On the basis of the amount being transferred and the nature of the transfers, the bank might also need the person to physically approach the bank, which is known as the 'Know your transaction' meeting.
For transfers that are being made with the help of online banking, Korean banks also need the individual to provide an 'Identification License' to avoid identity theft of a person.
Because the South Korean government is highly concerned about the use of cryptocurrency in money laundering and evasion of capital controls.
For this purpose, almost all the banks won't be approving international remittances of the funds that have been derived from cryptocurrency trading.
Choosing a bank – As most of the banks in Korea offer the same services at similar prices, you should opt for a bank that has very little to no restrictions imposed on money transfers.
For choosing the best bank or a money transfer service provider, the contributing factors are the location of the bank and its accessibility. Usually, transfers take no more than a few days to a week for arrival.
Most banks have a limit of 60% on the total earnings that can be transferred home. Some banks that are a little bit lenient towards their customers might allow the person to send as much as 80%.
Options available for transferring money out of South Korea:
Money Transfer Service Providers: Two major money transfer service providers in South Korea are MoneyGram and Western Union.
MoneyGram – Having thousands of agent locations worldwide, it is very easy for sending money from almost anywhere in the world.
To send money from South Korea in person at a MoneyGram agent location is as follows:
The first step is to find a MoneyGram agent location that is located near you. After that, the individuals preparing for an agent visit should carry the following information:
Recipient's ID and location (the full name of the recipient should match with the ID).
The amount that needs to be transferred along with the fees required.
If the money is being sent over to a bank account, the individual is also required to provide the bank's name and the account number.
If the money is being sent to a mobile wallet, the individual is required to provide a mobile number and international dial code.
Wherever necessary, the person should complete a send form and provide the agent with the completed form along with the required funds (consisting of the transaction fees).
Save the receipt of the money transfer and send the 8-digit reference number to the recipient for the pickup of money. Funds that are sent to a bank account will directly be deposited into their bank account.
Western Union – With the help of Western Union South Korea, money can be transferred in 3 different ways. They are:
Transfer using Kakaobank mobile app.
Visting an agent location.
AUTO-SEND Money Online:
The money can be sent online with the help of AUTO-SEND for a cash pickup. The recipient can pick up the cash transfer within a time as low as a few minutes at more than 525,000+ locations situated around the world.
First of all, the person is required to open a Western Union AUTO-SEND account. This can be done by preregistering at a bank that provides WU AUTO-SEND.
During the process of pre-registration, an individual would be asked to provide the recipient's name and the method by which the money has to be sent.
The next step is to top up your WU AUTO-SEND account with the amount that you want to send. This can be done at any ATM or with the help of your bank's internet banking/mobile banking.
After this step, the amount will be automatically transferred to the recipient from the AUTO-SEND account.
You will then receive the MTCN (Money Transfer Control Number), which you should provide to the recipient. After that, the recipient can pick up the money at any of the agent locations situated overseas.
The transfer can also be tracked with the help of the MTCN. However, it is very important to notice that this MTCN should not be shared with anyone else (other than your recipient).
To send money automatically, individuals can top up their WU AUTO-SEND account online or with the help of an ATM.
WU AUTO-SEND service is offered by the following banks in South Korea:
Kookmin Bank
KEB Hana Bank
Industrial Bank of Korea
NongHyup Bank
Busan Bank
DGB Daegu Bank
You can also top up your WU AUTO-SEND accounts with the help of an ATM, internet banking, or mobile banking from other banks.
Generally, the time take to complete the transfer is usually around minutes. The recipients can pick up money at any of the WU agent location located worldwide, on the basis of operating hours.
Transfer fees (USD):
| | |
| --- | --- |
| $0.01 – $500 | $10 |
| $500.01 – $2,000 | $14 |
| $2000.01 – $3,000 | $18 |
| $3000.01 – $5,000 | $20 |
Sending money via the app:
This method also allows an individual to transfer cash within a time as fast as a few minutes at any of the locations around the world.
First of all, download kakaobank mobile app and register with the help of the eKYC process for opening a bank account with kakaobank.
After that, log in to the app and choose the kakaobank-Western Union Money Transfer service and provide the required information for starting a money transfer. Following that, select kakaobank account for processing the funds for your transfer.
After making a successful payment, you'll receive an eReceipt with your Money Transfer Control Number (MTCN), which can also be used to track the transfer.
Forward the MTCN to the recipient and inform them that the cash is ready for pick up at the agent location.
To send money to another recipient, update the recipient information within the app. The kakaobank mobile app can be used on both Android and IOS platforms.
One important thing is that foreign customers cannot make use of eKYC currently and is only available for Korean citizens.
The transfer fee is USD 6 for transfers up to USD 3,000 and USD 12 for the amount exceeding that limit.
Transferring from an agent location:
By visiting a bank account, you can either send money for a cash pickup or to a bank account.
For Cash Pickup:
Go to an agent location while taking a government-issued photo ID with you.
Fill out the form and then pay in cash for the transfer. You can also pay with a credit card/debit card depending on the facilities of the agent location.
You will be provided with a receipt and an MTCN which is to be shared with the recipient and can also be used to track the transfer.
For sending to bank account:
First of all, know all the bank details such as the recipient's bank name, bank code, and account number.
Visit an agent location while taking a government-issued photo ID along with you. Along with the recipient's bank information, give the money you wish to send to the agent.
The amount can be paid in cash generally, with a possibility of credit card or debit card depending on the location.
After that, you will be provided with a receipt and an MTCN which is to be shared with the recipient and can also be used to track the transfer.
Fees for bank transfers vary between $10 to $25 depending on the amount that is being sent.
Banks – There are many banks that offer money transfer services for people who want to send money out of South Korea. Given below are some banks that offer money transfer services.
Kookmin Bank
Korea Post Office
Shinhan Bank
KEB Hana Bank
Citibank
Industrial Bank of Korea
The fees, exchange rates, and the time taken will depend on factors such as the bank that has been selected, the country to which the money has to be transferred, the amount being sent, the method of transfer, etc.
For example, to send $500 from South Korea to China (internet banking), Korea Post Office, Kookmin Bank, and Shinhan bank charge a fee of USD4.20, which would cost finally around USD 9.65 or USD 11.65 depending on the exchange rate.
For the same transaction, if a person opts for sending via the ATM network of Kookmin Bank, it would cost 0.84 as a fee and $8.35 in total.
The cheapest ways of transferring money from South Korea are as follows:
Kookmin Bank (ATM Network)
Kookmin Bank (Internet Banking)
Korea Post Office (Internet)
Shinhan Bank (Internet Banking)
KEB Hana Bank (Internet Banking)
Citibank (Internet Banking)
Industrial Bank of Korea (Internet Banking)
To send money by approaching a physical location, the best possible ways are the Industrial Bank of Korea and Citibank.
We haven't provided the exact rates of the fees collected by these banks because the rates vary depending on the amount being sent as well as the place where it is transferred.
Bottom Line:
It is very essential to take a look at the 'limitations and regulations for overseas fund transfers in South Korea' section, you can get familiar with the restrictions while transferring money overseas.
One thing that should most importantly be taken into consideration is that banks and money transfer service providers charge fees while transferring money.
Therefore, it is better to send a huge amount at once or transfer the money a few times. This would be an efficient strategy for saving money while making transfers in South Korea.
You should notice that we intentionally didn't provide the transfer fees as they might change by the time you read this article. Moreover, these fees are strongly dependent on the factors like the location of the recipient, the amount being sent, etc.
If you plan to move to South Korea and need help with the passport or residency, you can avail of the services offered by us.
If you need an expert to provide you financial advice or manage your wealth (especially related to investments), we offer the best-in-class services.
We hope that you found the relevant information in this article, for which you have been looking for. We wish for you to have a bright investment career with huge profits from all types of assets owned by you.