(This article was last updated on Jan. 31, 2023.)
We will discuss what are the safest countries in the world this year, according to the available Global Peace Index (GPI) report from 2022.
If you want to invest as an expat or high-net-worth individual, which is what I specialize in, you can email me (advice@adamfayed.com) or use WhatsApp (+44-7393-450-837).
Introduction
The Global Peace Index is a ranking system that determines which countries around the world are the safest. It investigates countries to determine which are the safest, as well as ranking the most dangerous.
This report is produced on an annual basis by the Institute for Economics and Peace, which is an impartial, non-partisan, and charitable organization with the mission of reorienting the attention of the global community toward peace as a constructive, attainable, and observable indicator of human well-being and progress.
The research provides information on 163 different countries. When determining whether or not a country poses a threat to its citizens, analysts look at 23 different indicators. The following categories have been assigned to these components: Ongoing conflicts on multiple fronts around the world, growing concerns for societal safety and security, and increased military involvement.
The following elements were considered when compiling this report: the number of internal and foreign violent conflicts, the level of distrust, political instability, the potential for terrorist activities, the number of homicides, and military spending as a proportion of GDP.
According to such criteria, a score was calculated for each of the 163 countries that were considered for the study. The lower the score, the greater the country's safety ranking.
European nations continue to lead the top 10 rankings, as they have in prior years. In fact, eight of the top 10 safest countries in the world for this year are all located in Europe; these nations are either members of the European Union (EU) or of the European Economic Area (EEA).
The Nordic nations of Europe are particularly noteworthy. This region is deemed the safest globally, thanks to Norway, Denmark, Iceland, and Finland being in the top 25 rank, with Sweden in the 26th spot.
All these Nordic nations are also consistently ranked among the top 10 happiest countries globally, based on the 2021 Happiness Score from the most recent edition of the World Happiness Report, which was published in 2022.
Because of the ongoing conflict in Russia and Ukraine, it should not come as a surprise that both are among the five nations whose levels of peacefulness have decreased the most.
What are the Safest Countries in the World: #1 Iceland
According to the Global Peace Index, Iceland has earned the distinction of being the most secure country in the entire world, a position it has held since 2008.
What makes Iceland retain its number one position in the global peace index ranking every year?
Iceland has an extremely low crime rate in 2023, according to the World Population Review. This can be due to its high living standards, educated police officers, solid social aversion to crime, an absence of disputes between social and economic structures, and a current population of just more than 375,000 people, as of the time of update.
There is no standing army in Iceland, and police officers do not have access to firearms. Instead, they only carry batons and pepper sprays. Rehabilitation is given a higher priority than punishment within the legal system. Equal pay for men and women is guaranteed by law, as well as freedom of religion, same-sex marriage and adoption.
Living in Iceland is also relatively risk-free due to the country's low incidence of natural disasters. Iceland is a country that stands out not only for its high level of security but also for its stunning natural beauty.
Over the past few years, Iceland has emerged as a desirable destination for people looking to relocate abroad. It has a fascinating history, and yet it is surprisingly easy to get to and very comfortable.
There is a low level of pollution and the average lifespan is quite high.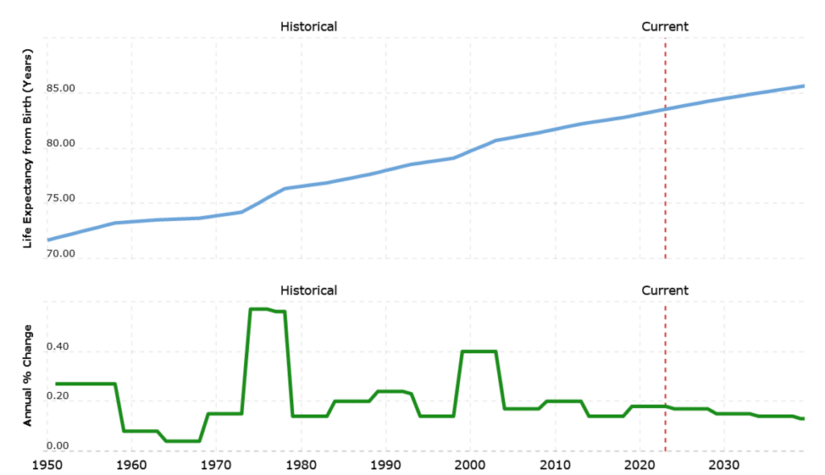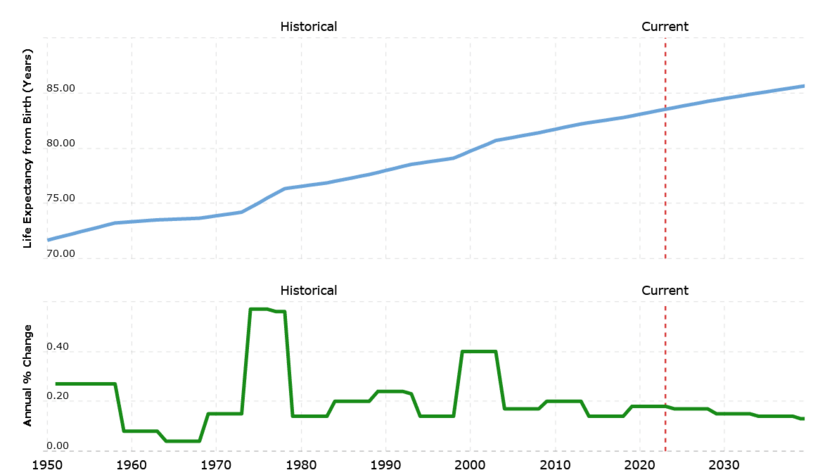 What are the Safest Countries in the World: #2 New Zealand
New Zealand takes the number two spot among the safest countries in the world. The rate of serious violent crime in New Zealand is among the lowest in the world, similar to that of Iceland. However, theft is a widespread occurrence, particularly among visitors.
In contrast to its neighbor to the south, Australia, New Zealand does not have any species that are known to be harmful to humans. In addition to this, New Zealand is a relatively undiscovered country that is situated in the southwestern part of the Pacific Ocean, which tends to make it less vulnerable to dangers that originate from other parts of the world.
The population of New Zealand is generally considered to be liberal, and there are laws in place to safeguard individuals' constitutionally protected rights to privacy and free speech. Similar to the situation in Iceland, the law enforcement officers in New Zealand are not permitted to carry personal firearms.
Due to the high risk of earthquakes and volcanic eruptions in New Zealand, it is essential to be aware of how to react in the event of a natural disaster.
The good news is that there are rigorous building codes in place to assist in protecting against the damage that can be caused by earthquakes.
New Zealand has long been a desirable destination for people who are interested in relocating to another country because of its breathtaking landscapes, which were made even more well-known by the Lord of the Rings film trilogy, its sophisticated cities, and its laid-back approach to life.
It is a haven for people who enjoy being outside, and its cities also offer exceptional culture. Additionally, its public healthcare and education systems are very robust.
What are the Safest Countries in the World: #3 Ireland
Ireland is ranked third on the Global Peace Index, making it one of the safest countries in the entire world.
This is a remarkable accomplishment taking into consideration the fact that the index accounts for a wide variety of factors, some of which are terrorism, crime, and conflict.
In spite of Ireland's troubled past, the country has not been the target of any major terrorist attacks in recent years. The nation enjoys low levels of violent and property crime, robust economic growth, a warm and welcoming populace, and an urban culture that is highly developed.
There are currently no wars or other conflicts in which Ireland is engaged. It does not participate in NATO and adheres to a policy of strict military non-alignment.
It is without a doubt a lovely place to reside, with gorgeous rural landscapes, wonderful historical sites, and a rich history of literary production and artistic achievement. It is important to be aware of the potentially hazardous effects that the environment, particularly the weather and the dramatic landscape, can have on one's safety, though.
What are the Safest Countries in the World: #4 Denmark
Denmark, ranked fifth on the Global Peace Index, is one of the world's safest and happiest countries. Denmark is among the few nations in which people of all ages, including children, say they feel safe at all times of the day and night.
A great level of equality exists in Denmark, and there is also a strong sense of collective obligation for social welfare. Both of these factors influence the safety and happiness of the country as a whole.
Because Denmark places such a high priority on honesty and trust, corruption in the country's business and political sectors is relatively uncommon.
Additionally, Denmark is a welfare state, so all citizens are eligible for the services and benefits that make it possible for them to lead comfortable lives. Everyone in Denmark is eligible for free medical care and education, as well as in-home care for the aged.
There is only a tiny chance of a natural disaster occurring in Denmark. The country also reaps the benefits of sustained economic stability. In terms of overall happiness, Denmark always places high and has currently secured the number two position.
The most recent edition of The Economist's Safe Cities Index, which was published in 2021, places the Danish capital of Copenhagen at the top of the list.
What are the Safest Countries in the World: #5 Austria
The Global Peace Index has ranked Austria as the fifth safest country in the world. There is a relatively low level of criminal activity in Austria. There are a low number of cases involving physical violence and property crimes are uncommon. Because of this, Austria is a very secure country in which to make one's home.
The economy of Austria is robust, which brings us to our second point. When individuals have a reliable source of income, they are less inclined to turn to criminal activity. As a result, there is a general decrease in the amount of crime that occurs.
Last but not least, the government and political framework of Austria are both very solid. Because of this, the nation is kept in good order, and there is very little opportunity for corrupt activity.
Furthermore, no serious terrorist incidents have occurred in Austria.
Expats are drawn to Austria for a variety of reasons, including its picturesque historical villages, contemporary cities, as well as its long-standing traditions in classical music, theater, and cuisine. The living cost is relatively high, but that's balanced by quality healthcare and education, as well as its steady ranking among the safest to reside in.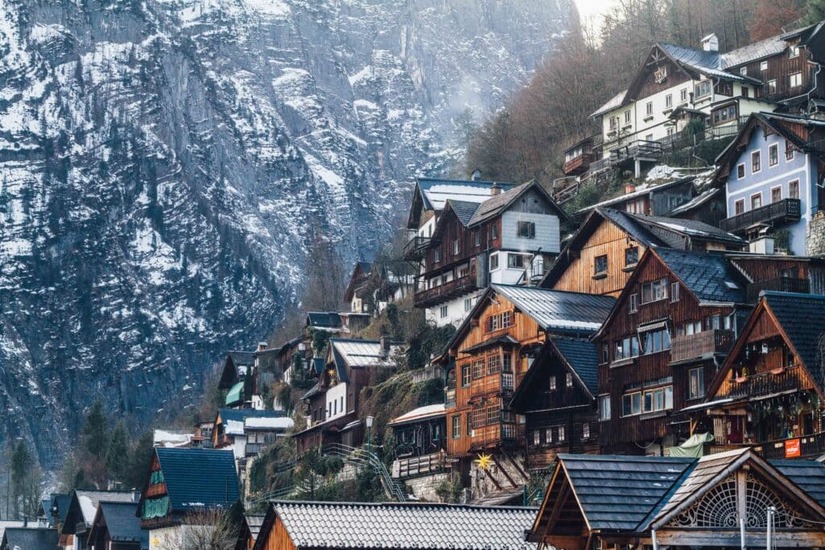 What are the Safest Countries in the World: #6 Portugal
The sixth-most peaceful country is Portugal, according to this ranking. Although Portugal has armed cops, unlike Iceland and New Zealand, it it seems that the increased presence of the police has led to a lower crime rate in the nation.
Portugal and its neighbors have a long and peaceful history. The government continues to be dedicated to settling conflicts through diplomacy rather than through the use of force whenever possible.
According to the Comfortable Retirement Index in 2022, Portugal ranked fourth among countries where you can comfortably retire. This is largely attributable to the high level of safety that can be found there.
Some of the most breathtaking places on the planet can be found in this country; it is home to spectacular cities, ancient castles, and beaches of golden sand. Families, retirees, and people who are looking for a safe and uplifting place to reside or work will find it to be an ideal destination thanks to its pleasant climate, welcoming locals, and easygoing atmosphere.
What are the Safest Countries in the World: #7 Slovenia
More than 2.1 million people are currently living in Slovenia, which is a Central European country that is relatively small and almost completely landlocked.
In the most recent rankings of countries from safest to least safe, it comes in at number seven. The nation is also recognized as having a reputation for being among the cleanest nations. It also has a great deal of natural beauty, which contributes to the overall quality of life.
The ranking of Slovenia's safety is determined by a number of different factors, with the low incidence of crime giving it an advantage.
A high degree of political stability is another aspect that contributes to Slovenia's high safety standing. It is currently governed by the Freedom Movement, which is a center-left party. Since 2004, Slovenia has been a full-fledged member state of the European Union.
Last but not the least, Slovenia also gains from its geographic position. It is a long way from any conflict zones or unrest.
The nation extends a warm welcome to people from other countries, boasting a culture that is at once simple and complex, as well as a picturesque landscape that includes snow-capped mountains, pristine rivers, and an idyllic coastline.
What are the Safest Countries in the World: #8 Czech Republic
Crime rates, particularly serious crimes, have gradually declined throughout the years. Terrorism has a modest influence in the Czech Republic as well.
National parks, picturesque small towns, and castles that look like they were lifted straight out of a medieval fairy tale characterize the Czech Republic's varied topography.
The Czech Republic's capital, Prague, is home to a flourishing social and cultural backdrop. The city is also surrounded by mountains and forests, which provide a wide variety of outdoor activities during both the winter and summer months.
After having been a part of Czechoslovakia for many years, the Czech Republic has made significant strides toward becoming a dynamic, secure, and up-to-date nation.
It is always crucial to take precautionary measures when traveling or moving to a new and unfamiliar place, but the Czech Republic is broadly very open and accepting to foreigners and has a robust infrastructure for keeping visitors safe.
The Czech Republic places a high priority on public safety, as evidenced by its well-kept and efficient public transportation system, as well as its large number of police officers and extensive network of surveillance cameras.
Additionally, the Czech Republic has stringent laws on gun control, which contribute to the country's overall success in keeping its citizens safe. In addition to this, the Czech Republic is a member of the NATO, which offers an additional layer of protection, which is essential in the uncertain times we live in.
What are the Safest Countries in the World: #9 Singapore
The Global Peace Index ranks Singapore as the ninth safest country on a global scale and the first in Asia.
The people who live in Singapore have a high personal sense of safety and the most positive interactions with law enforcement. Because of the severe penalties that are handed out for even the most minor of offenses, Singapore is among the countries with the lowest crime rates globally.
As a result of the government and the police in Singapore exercising stringent rules over firearms and other types of weaponry, the country also maintains a low rate of violent and confrontational crime.
According to the Safe Cities Index, the country's namesake capital is also the third-safest metropolitan area in the entire world. Singapore ranked second in the categories of digital, health, and infrastructure security.
In addition to that, Singapore is a very well-kept and organized country. The capital city is very well organized too. This contributes to an overall sense of safety and security in the environment and for most of the people who live there.
People from across the world, particularly those with careers in trade and finance, have traditionally found Singapore to be an appealing place to live for a long time.
The country's track record as a safe, friendly, and efficient nation has prompted expat families and retirees to settle down there in order to take advantage of the country's warm, pleasant climate, friendly locals, and high living standards.
What are the Safest Countries in the World: #10 Japan
It's common knowledge that Japan has some of the world's most restrictive gun laws and immigration regulations.
The Safe Cities Index ranked Japanese capital Tokyo as the fifth-safest city in the world. The city scored first in the category of health security and fifth in the category of infrastructure security.
In addition, the government of Japan has made significant investments in security measures, such as closed-circuit television (CCTV) cameras and metal detectors, which aid in the deterrence of criminal activity.
Last but not the least, respect for others and a dedication to maintaining peace are regarded as being of utmost significance in Japanese culture. Such a norm helps create a sense of security and order, which adds to Japan's low crime rate.
Canada and Switzerland, which were previously included in the top 10 are now excluded from this list, as they respectively fell to the 11th and 12th positions in the ranking.
What are the Safest Countries in the World: Final Thoughts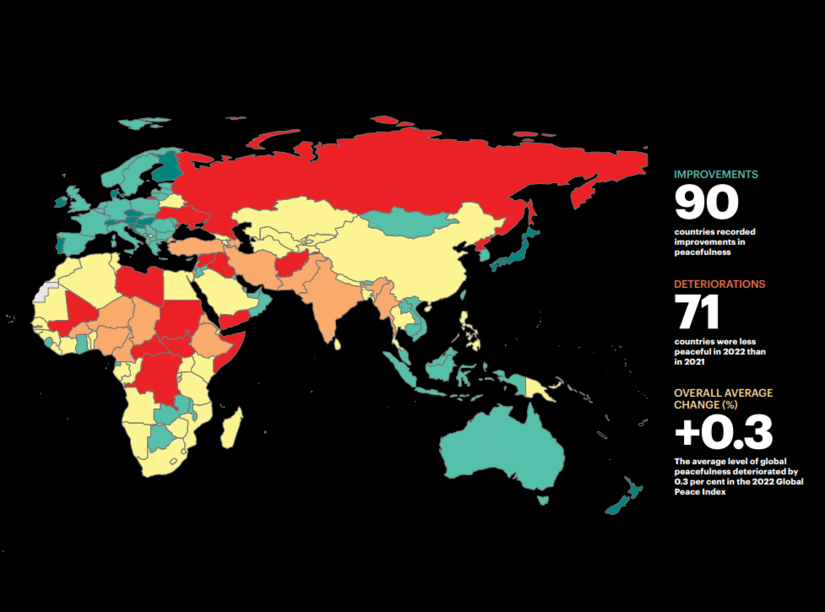 The safest nations in the world have several characteristics, including levels of prosperity, social welfare, and education. Furthermore, these countries have successful criminal justice systems and administrations that preserve positive ties with their populations.
The United States is now ranked 129th on the Global Peace Index. Since 2016, the United States has dropped in the rankings, which can be ascribed to a reduction in life satisfaction and an expanding income inequality.
In 2022, there was an overall decrease of 0.3 percent in the average peacefulness of the world compared with 2021. It might seem insignificant overall, but note that it is the 1th decline in peacefulness over the last 14 years.
While 90 countries have improved in peacefulness, 71 have deteriorated, and only two have remained stable. This highlights the fact that countries are inclined to degrade much more quickly than they improve, the Institute for Economics and Peace said in the GPI report.
Europe maintained its status as the world's most peaceful area, a status it has held every year of the Global Peace Index.
Pained by financial indecision? Want to invest with Adam?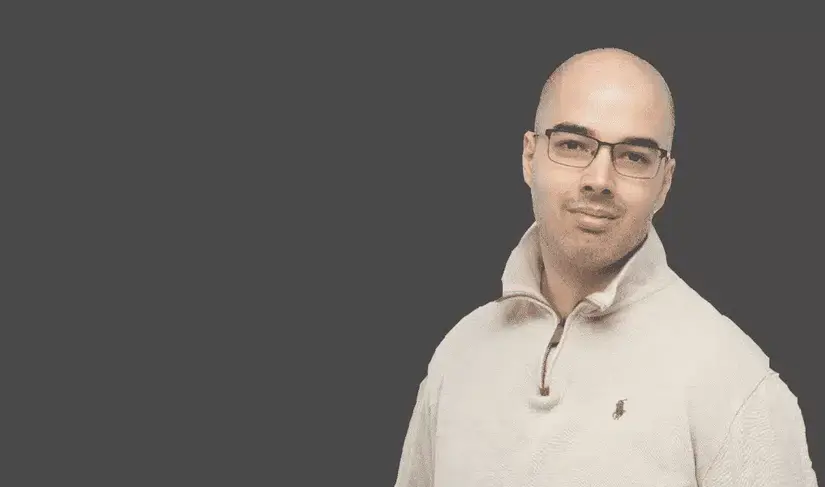 Adam is an internationally recognised author on financial matters, with over 694.5 million answer views on Quora.com, a widely sold book on Amazon, and a contributor on Forbes.