What Are The Top 21 Singapore Facts You Should Know Before Visiting.
Singapore, the Lion City of Southeast Asia, is a city, an island, and a country all in one.
It is one of only three remaining city-states in the world, and it is now a major centre of business, innovation, and commerce.
It's really international and multicultural, with a dynamic culture that you won't find anyplace else.
It's known for its wonderful food, culture, architecture, and clean-cut modernity.
And, because it's only three hours from Hong Kong and close to so many of Asia's vacation spots, it's a great location for both work and gorgeous vacations – once you've seen everything Singapore has to offer, of course (as well as the main island, it has 62 islets).
Because of the tropical environment, there are some lovely gardens and interesting creatures.
If you need to get away from the heat, you can go to one of the many lovely beaches or seek refuge in an air-conditioned building.
While Singapore's rigorous rules may come as a culture shock to visitors from other countries, you can anticipate a clean, well-organized, and safe city.
1. The Term 'Singlish' Is Widely Used
Expats who speak English should have little trouble getting around Singapore.
Singapore's government requires that everyone in the country speak English because it is one of the country's primary languages.
It's the most widely spoken language in schools, at work, and in government, and it's even spawned a new dialect: 'Singlish.'
The British colonisation of Singapore, which began in 1819, was the catalyst for all of this.
Mandarin, Hokkien, Malay, and Tamil influenced English for more than 150 years, resulting in the new language of Singlish.
2. Get Ready For The Heat
Singapore's climate is as tropical as it gets, considering the island is barely above the equator.
You may expect temperatures of 30°C all year — that's right, you can bask in the sun for 12 months out of the year.
Thankfully, most homes have air conditioning, which will provide a welcome respite from the heat during the summer months.
3. You'll Need To Find Work Before You Relocate
Singapore has very rigorous immigration and employment restrictions that govern who is allowed and who is not allowed to work in the country.
To put it another way, most people will need a job – or at least a 'offer in principle' – before moving to Singapore.
You can acquire an employment pass from the Ministry of Manpower if this is confirmed.
4. The Healthcare System Is Excellent
Singapore's universal healthcare system, which is sponsored by both the government and the general population, ensures that you receive top medical care.
The country's healthcare system is divided into three segments, known as the three Ms: MediSave, MediShield Life, and MediFund.
Citizens only have access to MediFund, whereas permanent residents, or the spouse, child, or parent of a permanent resident, have access to MediSave and MediShield Life.
This system, unlike the NHS, is not free.
Singaporean authorities subsidise medical services by requiring citizens to contribute a monthly sum to a healthcare savings account, which they may subsequently use to purchase these subsidised services.
Cigna is a good option if you wish to join the 3.8 million Singaporeans who have private health insurance.
The organisation serves over 95 million consumers worldwide, and they have the expertise to provide you the correct coverage as well.
5. Everything Is Immaculate
One of the first things you'll notice in Singapore is how clean everything is as soon as you step off the plane.
Singapore's cleanliness dates back to the 1980s, when Lee Kuan Yew, Singapore's founding father, outlawed chewing gum and penalised individuals who didn't flush public toilets.
Anyone who litters is still subjected to heavy fines and punishments.
Small objects, such as cigarette butts or candy wrappers, are fined SGD $300 (£162) for first-time offenders.
6. Become Accustomed To Taking Public Transportation
Public transportation, like everything else in Singapore, is immaculate — and it's also inexpensive and efficient.
Even a 20-minute delay has the potential to generate national headlines.
Due to its small size, Singapore has made significant investments in its public transportation system, and is currently extending the MRT (Singapore's version of London's Tube).
Furthermore, purchasing a car in Singapore may be more difficult than you are accustomed to.
To begin with, it is not as inexpensive as other countries – and even if you can afford it, you will have to pay the government for a Certificate of Entitlement (COE), which is about the same price as the automobile!
7. Singapore Is Not Inexpensive
When visiting Singapore, one thing you'll notice is how much more costly everything is in comparison to other parts of Asia – and the rest of the world.
To put this in perspective, the average cost of living in Singapore is 13% more than in the United Kingdom.
As a result, Singapore has the second-highest millionaire density (percentage of total population that are millionaires) in Asia, at 5.5 percent.
8….However, If You Know Where To Search, It Can Be Reasonable
Yes, Singapore can be opulent, but it isn't required.
If you don't mind foregoing high-end dinners and hotels with gorgeous infinity pools, you'll find Singapore to be reasonably priced.
When it comes to travelling around, public transportation is preferable to buying a car.
Buses, taxis, and the MRT are not only inexpensive, but they are also quite efficient.
On top of that, you may shop at local food stalls, where the quality of the food is generally great, despite the fact that the prices are low.
9. Before You Move, Look For A Short-Term Lease
Property is expensive in Singapore, as it is in many other places, with the average house costing SGD $1,183,375 (£639,676).
This can make the first few months a little more stressful for expats, as well as making finding the proper place for them much more difficult.
Many expats avoid this problem by renting a place to stay in Singapore for the first few weeks or months.
This allows consumers to explore several regions and choose what will work best for them, giving them a better chance of avoiding exorbitant expenses.
10. Be Wary Of Fines
Make careful to be on your best behaviour because Singapore is known for its hefty penalties and punishments.
It's a good idea to familiarise oneself with some basic rules before setting foot on Singaporean soil.
While there are some sensible laws in place – for example, it is illegal to eat or drink on the MRT, litter, jaywalk, or spit – some are a little stricter.
Would you like to feed the pigeons?
If you don't want to be fined, don't do it.
Are you considering importing chewing gum?
There's no chance.
11. It's Known As "The Garden City."
Despite being a densely populated city, Singapore has abundant of greenery, earning it the nickname "The Garden City."
The island's love of nature dates back to 1963, when Lee Kuan Yew, Singapore's first Prime Minister, laid out a vision for a clean and green environment.
A succession of tree-planting programmes began, and they continue to this day, with up to 2,000 trees planted each year across the city.
Approximately 38,000 new trees were planted throughout the city in 2014.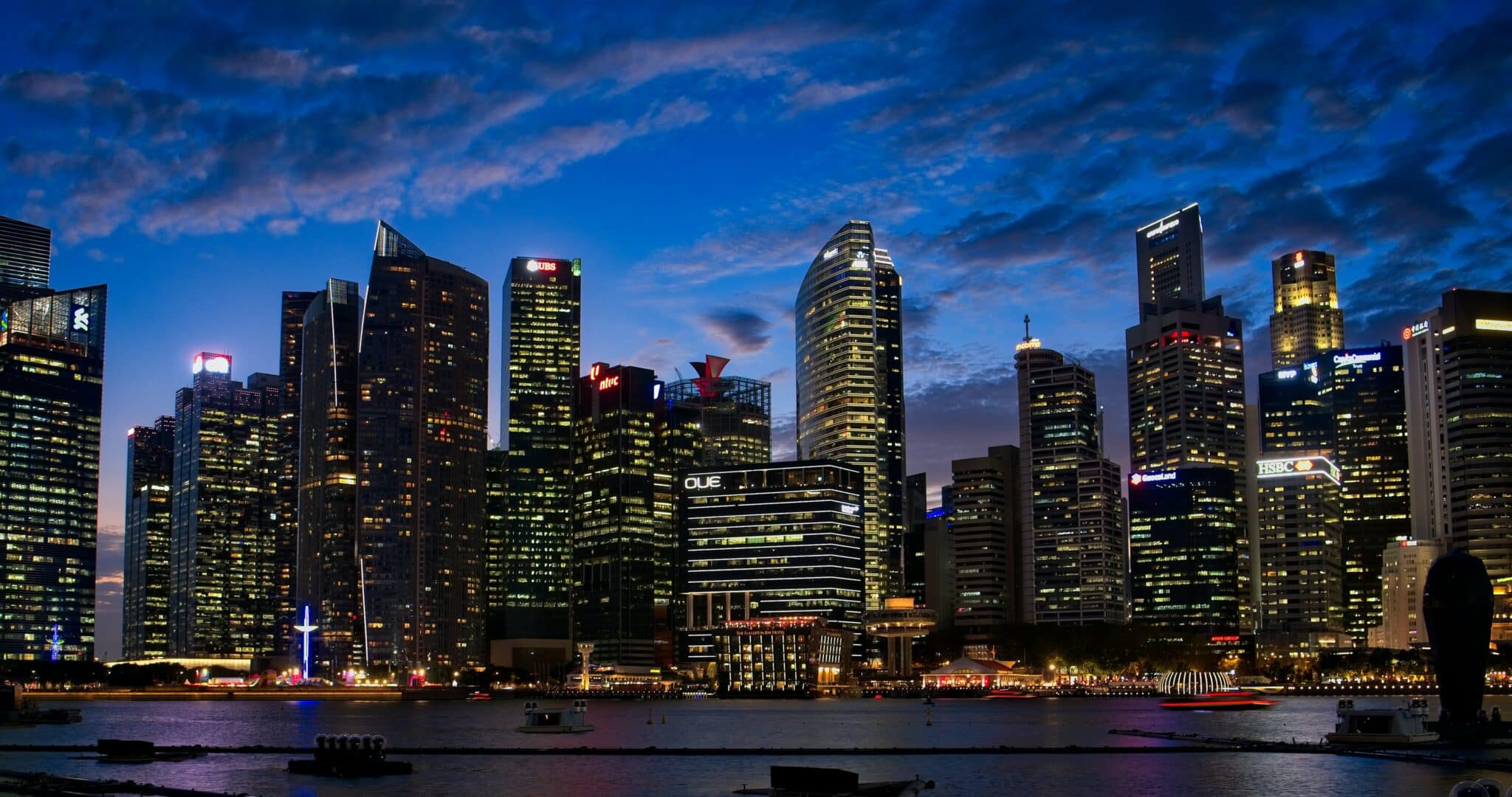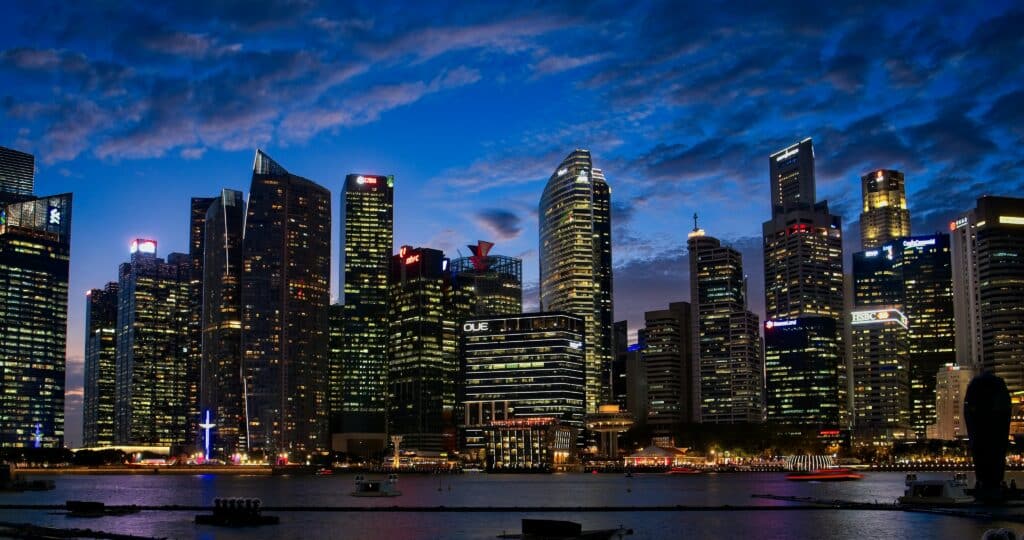 12. Coffee Shops Aren't The Same As They Used To Be
Coffee shops have one basic aim in most parts of the world: to serve cups of coffee to clients.
However, in Singapore, things are a little different.
Coffee shops are almost identical to the city's food courts here.
These locations will likely have between 8 and 15 food and drink vendors in addition to offering coffee.
These coffee shops, which are usually found outside of retail malls, are immensely popular with both locals and visitors.
Heap Seng Leong, Tong Ah Eating House, and YY Kafei Dian are some of the top coffee shops in town.
13. Don't Even Think About Tipping
In Singapore, you won't need to budget for tipping.
While hospitality workers are properly cared for, they are rarely tipped because the invoices already include a 10% service charge and a 7% Goods and Services Tax.
Of course, if you're feeling very kind, go ahead and tip!
However, it is less common in the United States than in other countries.
14. You Can Live A Tax-Free Existence
The very low income tax rates are one of the key advantages of living in Singapore.
Tax residents (people staying in the country for over 183 days per year) are taxed at progressive rates – ranging from 0%-22% – whereas non-residents are taxed at the flat rate of 15%.
Furthermore, the ordinary tax rate on goods and services is currently 7%, which is significantly lower than the UK's VAT rate of 20%.
15. Singapore Is A Secure Location
In a study of the world's safest countries, Singapore came in fourth place, behind Iceland, the United Arab Emirates, and Qatar.
Residents can thank the city's tight restrictions for this level of security.
In Singapore, lawbreakers can face corporal punishment (such as caning), imprisonment, and even death if they breach the law.
However, some people may find Singapore to be more unsafe than others.
It is against the law to be gay in Singapore.
Protesting without a permit is likewise prohibited, which may further marginalise vulnerable communities.
16. Singapore Is A City With A Diverse Population
Expats will be relieved to learn that Singapore is home to a large number of foreigners.
Singapore's expat population was 1.64 million in 2020, accounting for about 29 percent of the country's total population.
Having other expats around can not only assist them in adjusting to their new life in a foreign country, but it can also introduce them to new and intriguing cultures.
17. Set Aside Tissue Packets In Your Seat
Do you want to eat at one of Singapore's coffee cafes or food markets?
Keep an eye out for one of the city-oddest state's customs: placing tissue packets on tables.
This indicates the table has been reserved – or 'choped' – for locals, so don't claim seats with tissues on them or you'll irritate your new neighbours.
18. On Escalators, Keep To The Left
Individuals stand on the left side of the escalator to relieve congestion in the city and let people in a hurry to pass.
It may take a few times to remember to stand on the left, not the right, if you're going to Singapore from London.
Thankfully, this unsaid rule isn't a law, so if you neglect to follow it, you won't get in trouble – though you could get some gloomy faces.
After 10.30 p.m., alcohol is not permitted.
The Little India Riot occurred in Singapore in 2013.
After a bus struck and killed a pedestrian, irate mobs of onlookers (who witnesses alleged were inebriated) attacked the bus and emergency vehicles that had arrived at the scene.
The Singapore government responded by enacting the Liquor Control Act, which prohibits the sale of alcohol between the hours of 10.30 p.m. and 7 a.m. in supermarkets, convenience stores, and gas stations.
Some areas, like as Geylang and Little India, are deemed trouble zones and are subject to even more stringent regulations.
If you don't want to get a fine, either drink at home during these times or go to the bars during the permitted hours.
20. There Is A Great Deal Of Fauna
Singapore may be the world's third-most densely inhabited country, but it also has some stunning wildlife.
The Raffles' banded langur is a little endangered monkey found only in Singapore's Central Catchment Nature Reserve and Malaysia's Johor.
Two endangered sea turtle species can also be found in Singapore's southern islands.
Crocodiles have even been spotted hiding in the Singapore and Kallang Rivers.
The semi-manmade Supertrees in Singapore would undoubtedly appeal to nature enthusiasts.
These 18 colossal constructions range in height from 25 to 50 metres, and each has its own personality based on the plants, environmental function, and how they are lit at night.
21. Weekend Escapes Are Unrivalled
Despite all of these fascinating features, you may want to get out of Singapore for a weekend getaway now and then.
Thankfully, Singapore's position means that some of the world's most beautiful destinations are only a short distance away.
Bali, Thailand, Malaysia, Vietnam, and Indonesia are all just a short flight away, making it easier than ever to tour every corner of Asia. 
Pained by financial indecision? Want to invest with Adam?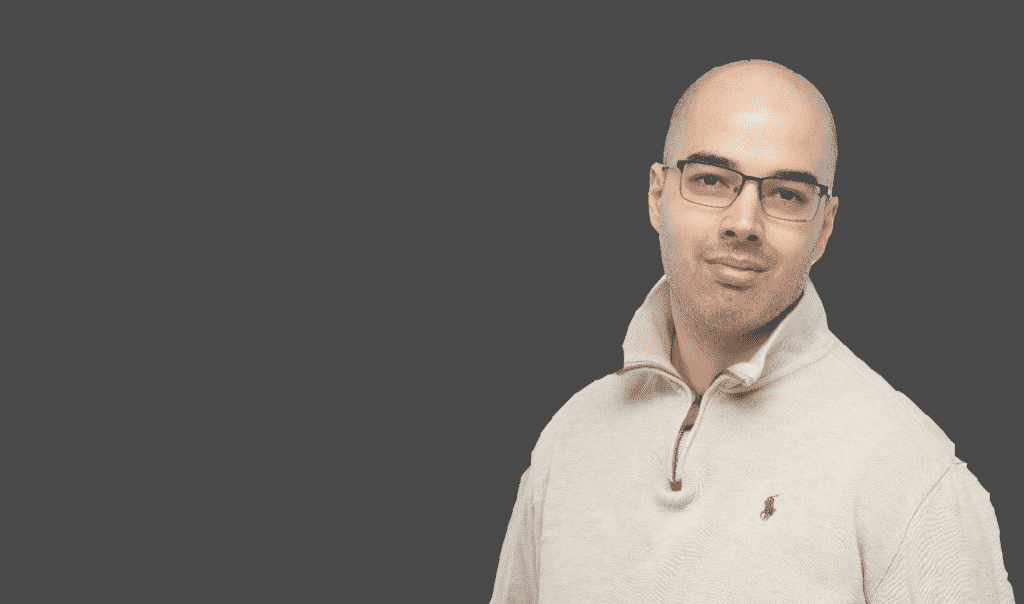 Adam is an internationally recognised author on financial matters, with over 584.6 million answers views on Quora.com and a widely sold book on Amazon and a contributor on Forbes.