If you want to be part of the world's most innovative cities, where should you live?
Cities with a lot of innovation are hubs of opportunity to network, find jobs and get into the latest technologies.
International research firm JLL released a worldwide analysis that compares the most desirable cities for people, businesses, and money around the world, and identifies those with the most advanced innovation ecosystems and talent clusters.
As the global economy begins to recover from the pandemic, the next cycle of urban renewal and the creation of new growth drivers will depend heavily on innovation-oriented industries and talent.
According to their findings, communities that excel in these areas are in the greatest position to see robust economic recoveries in the years ahead, and there is a strong correlation between innovation and talent ecosystems and real estate performance.
"Despite the challenge of new variants, commercial real estate should benefit from the ongoing economic expansion in 2022," Carol Hodgson, Global Research Director at JLL, said in the report.
"With people eager to return to offices, travel and socializing this year, large, talent-rich cities like San Francisco, Tokyo and London will have the advantage in leading the way for a more robust recovery," she said. "This also indicates signs of optimism for the office market, as it realizes a new purpose post-pandemic as a hub for innovation and collaboration."
In this article, we will look at this list of the most innovative cities in the world, what makes a city innovative, the benefits of living in one. We will also discuss how investing in an innovative city can help your business grow while providing new opportunities for growth.
If you want to invest as an expat or high-net-worth individual, which is what I specialize in, you can email me (advice@adamfayed.com) or use WhatsApp (+44-7393-450-837).
Why should you live in an innovative city?
Innovation can easily translate to economic opportunity
Innovation, in economic terms, refers to the introduction of new ideas and technologies that enhance existing products or make their manufacture more effective.
Inventions like steam engines, which were developed in the 18th century, are often held up as examples of innovation. The employment of steam engines in manufacturing allowed for mass production, and its implementation on the railroads ushered in a new era of transportation.
Recently, information technology has opened up new markets and business models, which has changed the way businesses produce and sell their wares.
Innovation helps the economy expand, which is one of its main advantages. Productivity, the amount of output produced for a given amount of input, can increase as a result of innovation. More goods and services are produced, leading to economic expansion as productivity increases.
The benefits to both consumers and businesses from increased innovation and productivity are substantial. Workers' compensation rises in tandem with increases in productivity.
They are better off financially and can afford a wider range of purchases. Businesses are also able to invest and expand as a result of increased profits.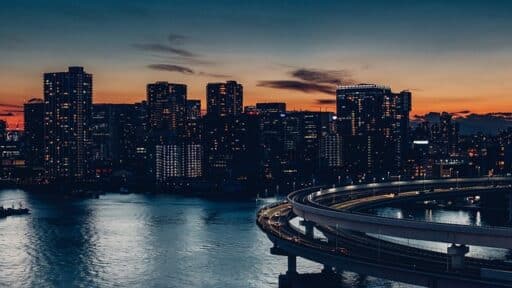 Typically, innovations are piloted on a small scale at first, such as when a new technology is used for the first time internally at the company that created it.
However, the full benefits of innovation can only be realized if it permeates the entire economy and is equally advantageous to businesses of varying sizes and industries. The term "innovation diffusion" is used to describe this phenomenon.
Promoting innovation through structural measures entails doing things like boosting expenditure on R&D and investing in education, making it easier for entrepreneurs to start enterprises, and making it faster for failing businesses to leave the market.
Investment in employees and in-house R&D by businesses can also promote innovation within the organization.
The best innovative cities to live in are the ones where you can network.
Networking is a skill that can be learned and practiced, but it is also a skill that some people are just better at than others.
The best cities for networking are the ones where you will meet the most interesting people, who in turn can help you find jobs, projects, and collaborators.
As hotbeds of exciting new startups, innovative cities naturally attract skilled and ambitious talent from all over the world.
The more connections you have in your field of interest–and especially if those connections are located in other parts of the world–the more opportunities there will be for collaboration and employment in these cities.
The most innovative cities in the world are where the jobs are.
If you are looking for opportunity and success, you can do far worse than in an innovation hub.
These cities are often hubs for tech startups. The number of startups everywhere has increased dramatically over the past decade, and they are attracting investment from around the world.
If you want to become an entrepreneur, there are plenty of incubators and accelerators where you can get help starting your own business or learning more about how to grow one successfully once it's up and running.
And if you need some extra cash before launching your idea? No problem: there are plenty of angel investors who will provide seed money so long as they believe strongly enough in its potential success and so long as you have a great idea.
Investing in cities can offer new opportunities for growth
If you want to invest in new startups, you can also find good opportunities in innovative cities.
Cities are where people live, work and play. They are also engines of economic growth, with cities accounting for 80% of global GDP and 90% of innovation. When it comes to attracting the best talent from around the world, innovative cities have an advantage over less-innovative cities: they offer better job opportunities.
Talent is a key component of innovation, and cities that attract the best talent from around the world are more likely to be innovative.
The ability for individuals from different cultures to live together creates an environment where ideas are shared freely among people with different perspectives on life. This leads not only to new inventions but also greater understanding between cultures.
The world's most innovative cities are also at the forefront of emerging technologies like artificial intelligence and blockchain. If you want to work with the best people and companies in such fields, then these cities are ideal.
If you want to be up-to-date on what's happening in innovation, it makes sense to live in one of these places: they attract new businesses and offer opportunities for growth through investment in infrastructure and education.
Innovative cities are not just about work.
The world's most innovative cities are also not just about work. They are also champions of promoting progressive ideals on how people should live, play and make friends. The places that make the list of world's most innovative cities have cultural and social aspects that make them unique.
When you think about moving to a new city or country, it may seem like everyone is just focused on finding a job or getting their career off the ground, for good reason.
Know what makes a city special before you move there. Every place has its own personality; some are known as tech hubs while others boast strong art scenes or historic architecture.
Find out what makes your target city stand out by reading up on local history and culture online, talking with people who have lived there before including current residents, visiting museums and galleries, and so on.
What are the world's most innovative cities?
The Bay Area, London, and Beijing stand out as global epicenters for both talent and innovation. Most of the top spots for most inventive cities are held by those in the United States.
A number of up-and-coming cities have joined Seoul and Beijing as global innovation leaders.
Cities with the most robust innovation centers and the largest pools of talent are best positioned for future success, a new analysis finds, despite persistent global concerns.
According to the latest analysis from property firm JLL, Innovation Geographies, places with the finest innovation and talent outperform others for economic activity and create a flow of real estate capital as corporations look for talent hotspots to plant their roots.
The most recent update to the research studies over a hundred cities includes metrics for measuring innovation and skill as they relate to real estate investment.
The survey finds that San Francisco, London, and Beijing are still the global leaders in the innovation economy.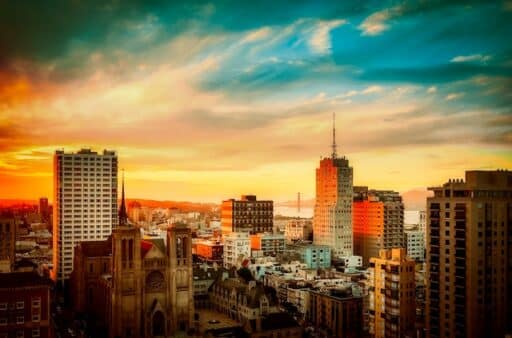 Nearly half of the 2022 top markets are located in the United States. The research shows that San Jose is still a major center for technological innovation, while the closeness of prestigious colleges to the economies of Boston and New York ensures that these cities remain magnets for capital, corporations, and talent.
In terms of talent, Europe dominates the top 2022 list with seven of the top 15 cities, with London and Paris standing out as two of the big players. When it comes to attracting FDI in Asia, Singapore continues to play a pivotal role.
For 2022, Shanghai, Berlin, and Toronto are making strides toward becoming talent and innovation powerhouses, and Seoul and Beijing have joined the top 25 leaders.
According to JLL, Tel Aviv and Berlin are also firmly establishing themselves as global hubs of innovation. Austin and Raleigh-Durham are just two of the smaller U.S. cities that are making strides in fields like advanced manufacturing and the biological sciences.
It has been shown that major metropolitan areas in India and China, such as Bengaluru and Guangzhou, are increasing the size of their innovation ecosystems. More cash and talent are also being drawn to smaller "talent-rich" regions like Denver, Melbourne, and Stockholm.
San Jose, California, United States
You may be surprised to learn that San Jose is not only the most innovative city in the U.S., but also one of the most innovative in the world.
Located just south of San Francisco and home to some of Silicon Valley's largest companies, including Google and Apple–as well as many startups–San Jose has a high concentration of tech companies as well as employees with advanced degrees from top universities.
This means that there's a lot of brainpower behind its growing tech sector. Billions of dollars are invested into Silicon Valley startups each year, which was more than anywhere else on Earth except Beijing, China.
Tokyo, Japan
Tokyo is the most populous city in the world. It has a population of over 13 million people and is the largest metropolitan area in the world, with more than 35 million residents living in its greater metropolitan area.
Tokyo has a very high standard of living and is one of the top economic hubs in Asia. It also ranks as one of the world's most innovative cities.
In 2021, Tokyo was recorded to have the greatest city economy in the world, with a GDP of $2.2 trillion.
Several of the world's best banks, including Mizuho Financial Group Inc., Sumitomo Mitsui Financial Group Inc., and Dai-Ichi Life Insurance Company Ltd., have their headquarters there, making it one of Asia's most important financial hubs.
Sony Corp., Toyota Motor Co., Panasonic Corp., Toshiba Corp., Hitachi Ltd., Fujitsu Ltd., and Mitsubishi Heavy Industries (MHI) are only a few of the major Japanese corporations with headquarters in Tokyo.
San Francisco, California, United States
San Francisco is a city that has always been known for its innovation. The birthplace of many tech startups, San Francisco is the perfect place for people who want to be part of an entrepreneurial community and make an impact on the world through their ideas.
San Francisco also has a reputation as being one of America's most progressive cities when it comes to technology and entrepreneurship.
But what makes San Francisco such an ideal location for entrepreneurs? There are several reasons, first of which is the abundance of talent available due to nearby local universities like San Francisco State University.
Because there are plenty opportunities available from investors looking for investment opportunities, the area also attracts many aspiring entrepreneurs to take a chance at their businesses here.
Finally, because there are support services available including legal advice if needed, all these factors combine together making San Francisco a hotbed of innovation.
Boston, Massachusetts, United States
Boston is the capital of Massachusetts and the largest city in New England. It is also home to some of the world's most innovative companies, including Vertex Pharmaceuticals.
Boston has been named one of America's best cities for startups by both Forbes and Fortune magazines, thanks to its highly-skilled workforce and thriving startup culture that attracts entrepreneurs from around the globe.
Many of the best colleges and universities in the United States can be found in and around Boston, Massachusetts; Cambridge, a city in the Greater Boston area, contributes significantly to this prominence.
Therefore, it's no surprise that it's one of the most frequented academic hubs in the USA. The Massachusetts Institute of Technology (MIT) and Harvard University aren't the only two prestigious schools in Boston; the city is also home to six others, making it a hub of academic pursuits and earning it the nickname "the Athens of America."
New York City, New York, United States
New York is the city of innovation. It has got a vibrant tech scene, a strong startup ecosystem and financial sector, and a creative sector that produces some of the most celebrated art in the world.
New York is also home to one of the largest concentrations of colleges and universities in America—more than 200 higher educational institutions call this bustling metropolis home.
With a population of almost 8.5 million in 2021 and a gross metropolitan product of over $2 trillion in 2022, New York City is the financial capital of the globe.
Foreign banks and multinational organizations all have offices in New York City due to the city's prominence as a financial center of the world.
New York is also a cultural hub that draws people from all walks of life and corners of the globe. Financial services, media, and cultural industries all contribute significantly to the city's economy.
In addition to being home to some of the largest and most recognizable companies in the world, it also has thriving industrial businesses, including fashion design and textile production.
Seoul, South Korea
Seoul is a dynamic and innovative city with a strong economy. The city has been ranked as one of the world's most innovative cities, alongside New York City and Tokyo.
In addition to being home to many startups and tech companies, Seoul is also known for its high quality of life and great food.
Seoul is also a very walkable and bikeable city, with many parks and green spaces for residents to enjoy. The city is often ranked as one of the world's most livable cities in the world.
Paris, France
Paris is among the most innovative cities in the world, according to the JLL analysis.
The city has been a leader in innovation for decades and will continue to be so as it continues to build on its reputation as one of the top creative economies in Europe.
Paris is a major center for international education and world history, and it is home to ten of the world's top universities.
Paris is home to a number of prestigious universities and institutes of higher education, including ENS Paris, Ecole Polytechnique ParisTech, Sciences Po Paris, and HEC Paris, which have produced some of the most influential thinkers, scientists, politicians, business leaders, and artists of the last century.
Beijing, China
Beijing, the capital of China and one of the most innovative cities in the world, is home to more than 21 million people.
It is also a global leader in innovation with an impressive track record. Beijing houses many leading businesses including Alibaba Group Holding Ltd., Tencent Holdings Ltd., Baidu Inc., JD Corp Ltd., Huawei Technologies Co Ltd., Lenovo Group Ltd., and Xiaomi Corp.
With a population of over 21 million people, the city continues to be one of the greatest and most well-regarded in all of Asia, receiving top marks for its healthcare system and educational opportunities.
Beijing's location also makes it an attractive option for businesses that want to reach customers in both mainland Asia and the Pacific Rim.
Should I start a business in the world's most innovative cities?
If you want to start a business in these places, there are a lot of things you need to consider. Just because a city is a center for innovation does not guarantee success.
The ability to establish one's own business in a new nation adds a new dimension of excitement to the prospect of relocating abroad.
Keep in mind that not every nation can boast the same advantages. Make sure you know what you are getting into by doing your homework before you act.
Make sure you follow all applicable laws in your new country.
Expats in some countries have a lot of leeway when it comes to launching a new enterprise. There are those who do not. Do your homework on the laws in the area where you plan to settle or start your business.
Know the work and business ownership restrictions of the visa you are applying for if you plan to establish a long-term presence in a country.
It is not possible to launch a business or make any financial investments while holding certain visas. There are others that limit your ownership to a specific number of shares in a business.
There are no limitations on travel with some visas. Fill out an application for the visa that will provide you the most leeway to do what you want to do.
Find out this info first, then make your move. You can avoid unpleasant shocks by familiarizing yourself with the process before applying for a visa.
If you have already relocated and discovered that your visa has limitations, you are out of luck. Respect the rules of the land and stay inside the bounds of your visa at all times.
Think about acquiring an existing company or becoming an angel investor.
You might wish to think about opening a business in your new location, or buying an existing one if your visa allows it.
If you've ever wanted to start your own company but lacked inspiration, this is your chance. Buying an established company has many advantages, including avoiding the need to create a company structure from scratch.
In the early stages of a startup, the entrepreneur must wear many hats. Buying a firm, on the other hand, permits you to be less hands-on if that is your preference.
You may be possible to invest in a local firm without taking on a managerial role, depending on the nature of the company. Do your homework before putting your money into a foreign market, as it is risky to put your company in the hands of someone else unless you are certain you can trust them.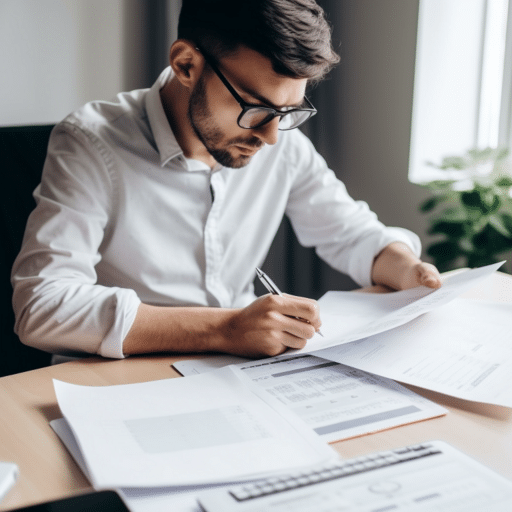 There may be significant differences between doing business at home and in a new country and market. This may occur for a variety of reasons, including but not limited to cultural differences, political atmosphere, language hurdles, corporate restrictions, and so on.
These problems can be avoided by purchasing an established company. If your investment is large enough, you can even apply for golden visas in some countries.
The term "Golden Visa" refers to the immigration policy that permits the wealthy to obtain a residence permit or even citizenship in another country by making a sizable investment or donation, such as buying a home or investing in a local business.
Depending on the country, investors can put down anywhere from $250,000 to several million dollars.
Obtaining permanent residency in a country in exchange for a financial investment, known as a "Golden Visa." You'll have the opportunity to live, learn, and heal there.
Due to the magnitude of the commitment required, most would-be investors would need to seek the counsel of professional financial advisors and immigration experts.
To find out if you qualify for a Golden Visa, such professionals will often provide consultations.
If you find a business that will accept your investment, the firm will typically also arrange travel so you may finalize the investment details in person and will even supply a lawyer to aid with the investment and visa application processes.
Study the costs of importing and exporting
Do not assume that just because a country is inexpensive to live in that it will be inexpensive to conduct a business there.
This is crucially important if you intend to engage in product import/export. Import and export expenses can vary greatly depending on the goods and the country of origin, so it is important to do your homework before starting production, purchasing, or selling.
If you know the exact expenses of importing and exporting, you can turn a profit. Say, for argument's sake, that you plan to create and sell men's suit coats. You will not know your total until you add up the price of everything from raw materials to machinery to human labor to taxes to shipping.
Determine first how much it will cost to purchase or import materials like cotton, nylon, and wool. Determine how much money you will need to purchase things like buttons and zippers.
Think about the investment required in tools like sewing machines. Do not forget to factor in the time and effort put in, in addition to the price of materials like needles and thread.
Once you have an idea of how much it will cost to make the product, you can calculate your selling price. You should look into shipping costs, duties, and customs rates if you want to sell your goods internationally.
Keep in mind that exporting and importing from one country to another may incur additional costs.
Learn about taxes and required reporting
Business income is taxed in different ways around the world. Know your tax rates and reporting requirements in advance by doing your homework. You should also be familiar with the tax implications for your staff.
To get the most out of your research, seek a financial professional that works with small businesses. You can try to perform the research on your own, but it will save you a lot of time and trouble if you hire an expert instead.
Especially if you are going to a nation where nobody speaks English. Learning business jargon in a foreign language is a completely different animal, even if you already know the popular sayings.
Do not lose sight of the essentials in business
Do not forget the basics of running a business whether you launch a new venture abroad or acquire an existing one.
Just because you have moved your firm to a new and innovative city doesn't mean you can abandon all of your business sense.
This means that, no matter where you are located, a business plan is essential.
Your company's history, market research findings, and product specifications should all be included in your business plan.
Describe the organizational structure of your company and who will be in charge. Outline your funding proposal and discuss your sales and marketing plans with projected results. Import/export fees and taxes are only two examples of the kinds of considerations that should permeate your entire approach.
Building a well-researched business strategy will make you look like a serious entity no matter what country you intend to operate in. If you put in the effort to make one, it will be the first stepping stone on the road to success for your company.
Starting a business as an expat can be a very rewarding experience, especially when done in the world's leading cities of innovation. However, that does not mean you won't encounter difficulties.
Verify that you are in possession of a visa that permits business ownership and that you are familiar with the applicable local legislation.
Consider purchasing an established company if you are at a loss for a novel business concept. If you want to import or export goods, you should look into the associated costs. Remember the principles of company and tax legislation and reporting obligations.
You should always do your homework before making a big life change, and you will need to do some before you get started. Putting in the effort now to establish a solid foundation for your firm can do nothing but increase your chances of future success if you have a solid idea.
Bottom line
The world is changing fast. Innovation and technological advancements are happening at a staggering pace, and it is pushing cities to change with it.
Some cities are already known for their innovation, while others will surprise you. Some of these cities have had radical transformations thanks to innovation, while others have only recently begun to transform.
The most innovative cities are not always those with the best tech startups or the most patents—sometimes they are places where ideas can flourish naturally like trees in a forest.
The world's most innovative cities will lead the global economy in 2023. Innovation is the key to future economic growth. It is the driving force behind all new technologies, products, and services that make lives better.
Innovation takes place over time as people develop new ideas and create new solutions to problems they encounter in their daily lives—and this can happen anywhere in the world, regardless of whether it has access to cutting-edge science labs or top universities.
Innovation can be a catalyst for change, but it does not have to be technological or scientific. Innovation can also mean being innovative with your business model, your culture or even your approach to work.
The most successful companies are those that are able to adapt quickly and pivot when needed. This is what drives them forward and keeps them ahead of their competition.
If you are looking for a place to live that will keep you on top of the latest in innovation, these cities are it. They attract the best talent from around the world and offer new opportunities for growth.
If you want to seek new career opportunities in an innovative community or network with other entrepreneurs, it is advised that you seek the services of a financial advisor who can help you do so.
Pained by financial indecision? Want to invest with Adam?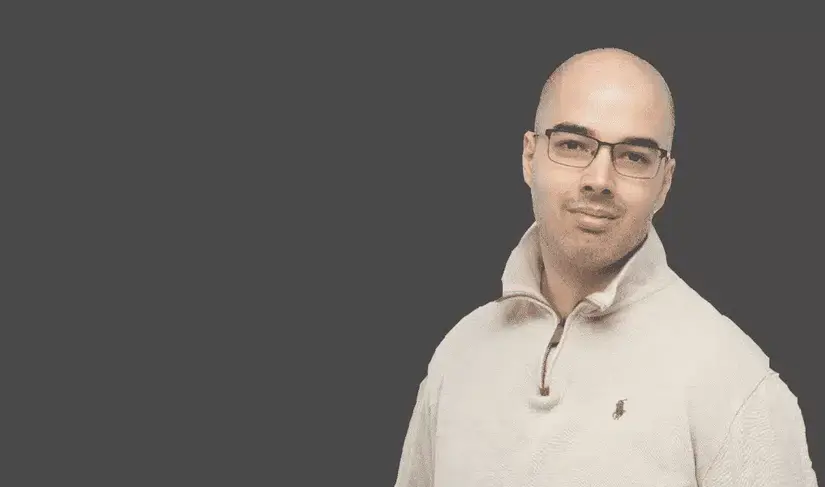 Adam is an internationally recognised author on financial matters, with over 694.5 million answer views on Quora.com, a widely sold book on Amazon, and a contributor on Forbes.