What Is The 2023 UAE Green Visa: Everything You Need To Know
If you want to invest as an expat or high-net-worth individual, which is what I specialize in, you can email me (advice@adamfayed.com) or use WhatsApp (+44-7393-450-837).
Introduction
You should get a UAE Green Visa if you want to start a business in the UAE.
Did you know that 8.84 million people lived in the UAE as expats as of 2021? Due to recent initiatives, Dubai has become a very desirable location for businesses, investors, and entrepreneurs.
It's not surprising that Dubai attracts expats from all over the world given that it offers some of the best business and employment opportunities on the planet.
Due to the flourishing economy and the relatively simple process for obtaining work permits for any foreign employees willing to relocate, Dubai will be an excellent location for any business looking to expand internationally.
The UAE is working to become the best location for employment, investment, entrepreneurship, education, and living, as evidenced by a recent restructuring of the country's entry and residence system.
Significant changes to the UAE visa system were announced by the cabinet in April and will go into effect in October. These changes include new entry visas with easier requirements and better benefits for tourists and residents.
The UAE government tweeted that the reduction of the system's ten types of visas is "one of the most important changes to the country's visa system in recent years" and will "help the country's competitiveness in the tourism, economic, and educational sectors.
The revisions, including the five-year UAE Green Visa, were approved by H.H. Sheikh Mohammed bin Rashid, Vice President of the UAE and Ruler of Dubai.
What Is The 2023 UAE Green Visa?
As part of significant modifications to the UAE visa system, a new green visa has been introduced. The currently experimental five-year UAE green visa will become operational on Monday, October 3.
The new entry and residency system, intended to draw in and keep skilled workers from around the world, will give UAE citizens and their families a greater sense of stability.
The UAE Green Visa eliminates the requirement that a UAE national or employer sponsor their visa by allowing holders to sponsor themselves for five years.
Until October 2022, an employer sponsor was necessary for foreign nationals who wanted to live and work in the UAE. However, starting in that month, the requirement will be eliminated.
Students, almuni, investors, and business owners will all be able to sponsor themselves using the UAE Green Visa without having to first affiliate with organizations based in the UAE. Additionally, the Green Visa offers a 90 to 180 day window rather than the typical 30 day window for document renewal.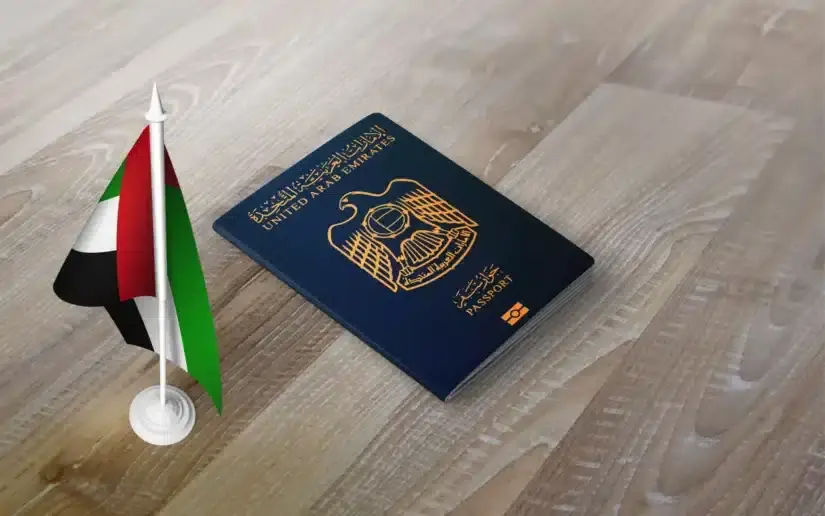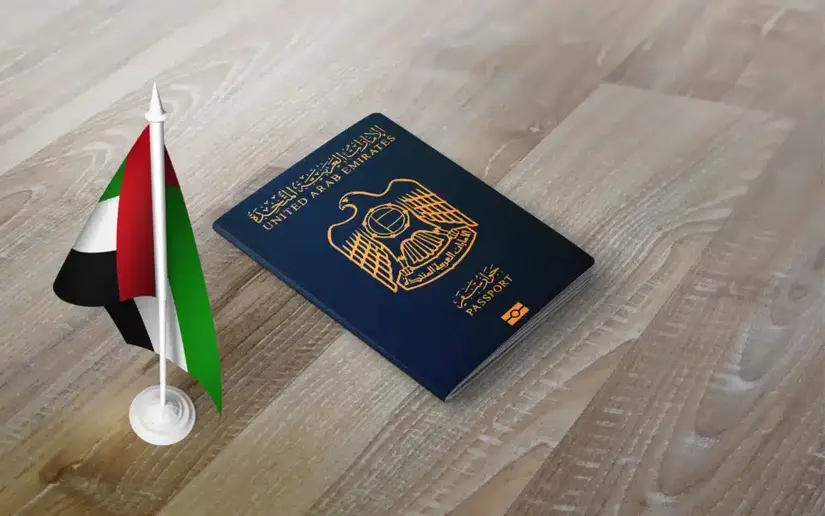 What Is The Difference Between The UAE Green Visa and Work Visa?
A job offer from a company in the UAE used to be required in order to be eligible for a work visa. This company would serve as your visa application's sponsor.
The Ministry of Labour's employment contract, known as a sponsorship, outlines the terms and conditions of a job offer. The contract would include information about your employment as well as the conditions of your stay in the UAE. If you are hired directly by an employer or enter into an employment agreement with a recruitment agency, your employer may sponsor you for a work visa.
However, a sponsorship is not necessary for the Green Visa. You could sponsor yourself instead.
The following individuals are qualified for a Green Visa in the UAE:
Investors
Entrepreneurs
Top graduates and students
Business owners
Freelancers or self-employed
What Are The Benefits of a UAE Green Visa?
The UAE government aims to attract exceptional talent and boost the economy by introducing its Green Visa program. Compared to other types of regular residence visas, Green Visas provide family members with more advantages.
The following are the benefits of UAE Green Visa:
Application for residency permits for one's spouse, children, and first-degree relatives is simple for those with UAE Green Visas. Additionally, owners of Green Visas are able to sponsor their unmarried daughters of any age as well as sons up to the age of 25. For children of determination, there is no maximum age for residence permits (those with special needs).
Holders of Green Visas are eligible for a grace period of up to 6 months to remain in the UAE after a residence permit is revoked or expires.
The same residency benefits as those granted to the original visa holder are also extended to family members.
A 60-day entry work permit will enable applicants for the UAE Green Visa to finish the application after arriving in the Emirates.
What's Unique About The UAE Green Visa?
More benefits are available to family members under the new system. Family members, such as spouses and kids, can now be easily brought to the UAE by residents.
The grace period for Green visa holders and their family members to leave the UAE after a residency visa cancellation has been increased to 6 months, according to information accessed on the ICP system by the typing center agents.
As a result, foreign nationals have six months to leave the country or change their status and obtain a new residence visa. During the grace period, fines are not applicable. However, dependents may be required to pay an overstay fine if the green card holder neglects to renew or cancel their visas.
Additionally, there is no upper age limit for unmarried daughters, and the age of children has been raised from 18 to 25 years old. Regardless of age, children of resolve are given a residency permit.
First-degree relatives of the Green Residence holder are welcome to join them, but in every case their residency is limited to the same time frame as that of the Green Residence holder.
What Are The Perks Of Holding A UAE Green Visa?
Enjoy Ease of Travel with the UAE Green Visa
Traveling within and outside of the nation is simple with the Green Visa. You can easily leave and enter the UAE if you need to travel outside of it.
In the UAE, you will be able to live and work, which may be a fantastic opportunity for foreign professionals. While attending school in the UAE, you may also use this visa.
Establish Your Own Business and Enjoy Tax Benefits with the UAE Green Visa
You can start a business or make an investment in the UAE. You will be given the authority to oversee your company's operations or personnel with this Visa. This implies that you can establish businesses, hire staff, and manage them.
You will also be permitted to work in the Dubai Free Zone if you are granted the UAE Green Visa. It's the ideal location to launch a business or carry out research and studies because the Dubai Free Zone is one of the biggest investors in the Middle East. A great place to network with influential people and discover fresh opportunities is the Dubai Free Zone.
One of the best nations in which to conduct business is the United Arab Emirates. It provides residents with a tax-free environment, and even foreign investors are eligible for the same advantages. Due to this, a lot of international investors are deciding to establish their businesses in Dubai or Abu Dhabi.
Who Is Eligible To Apply For UAE Green Visa?
With the aim of enhancing the flexibility and competitiveness of the job market in the UAE, the UAE Green Visas were introduced in order to draw in and keep highly skilled workers from all over the world. For residents of the UAE and their families, the UAE Green Visa fosters a high level of stability.
UAE Green Visas also make it easier for investors, highly qualified individuals, businesspeople, top students, and graduates seeking employment and residence in the UAE to extend their self-residency status.
The Ministry of Human Resources and Emiratization (MoHRE) must issue freelancers and self-employed people with a freelance permit and proof of a bachelor's or specialized diploma.
You are also welcome to apply if you work independently in the UAE and abroad in specialized fields like artificial intelligence (AI), blockchain, and digital currencies. The last two years of the applicant's income must have totaled at least AED 360,000, or the applicant must prove their financial stability by residing in the UAE.
Highly skilled workers must be categorized in the first, second, or third occupational levels, according to MoHRE. Directors and executives of companies are covered at level 1, professionals in the scientific, technical, and human fields are covered at level 2, and technical and human fields are covered at level 3.
For skilled workers, a valid employment contract, a monthly salary of at least AED 15,000, and a bachelor's degree or an equivalent qualification are all requirements.
Right now, investors who set up shop or engage in commercial activity in the UAE can obtain five-year Green Visas rather than two-year visas, which is a great incentive to apply.
Investors or partners must receive approval from the required local authorities, as well as proof of their investment and approval of their investment.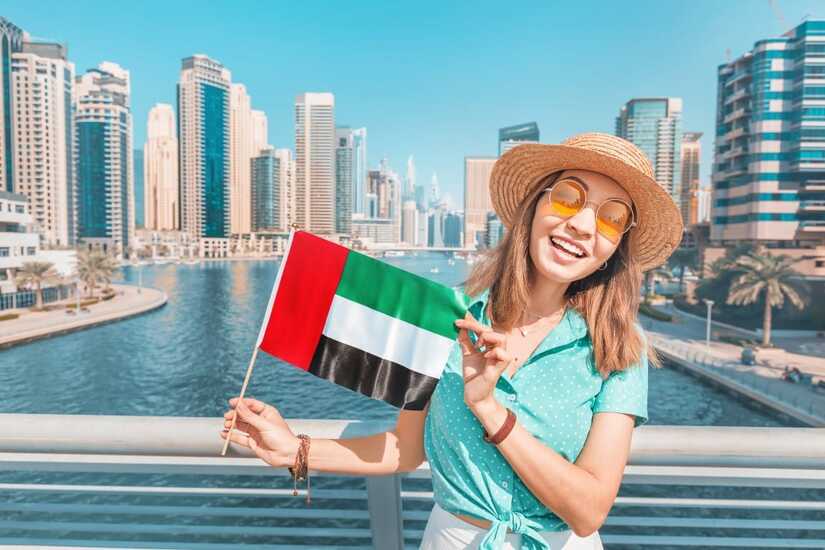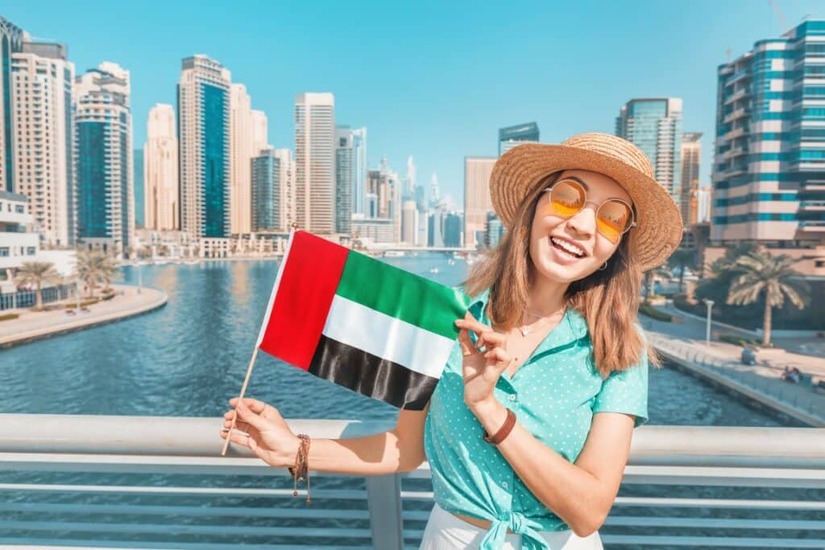 What Are The Eligibility Requirements To Apply For Green Residence For Skilled Employees?
Skilled workers can now obtain a green residency with a 5-year residency period without sponsors or employers.
UAE Green Residence Eligibility Requirements for Skilled Employees:
Candidates must be in possession of active employment contracts.
The first, second, or third occupational level should be used to classify applicants, according to the Ministry of Human Resources and Emiratisation.
As a minimum requirement for applicants, they must hold a bachelor's degree or an equivalent qualification.
The applicant's salary must be at least AED 15,000 to qualify (USD 4,083.74).
What Are The Eligibility Requirements To Apply For Green Residence For Freelancers and Self-Employed?
The new Green Residence for Freelancers and Self-Employed offers a 5-year residency period without the need for a sponsor or employer due to the significant growth of the freelancing industry in the UAE and the idea of flexible work models.
UAE Green Residence Eligibility Requirements for Freelancers and Self-employed:
The Ministry of Human Resources and Emiratization issues a permit to individuals who wish to work independently or as freelancers.
As a requirement for minimum education level, applicants must hold a bachelor's degree or a specialized diploma.
Have earned AED 360,000 ($98,000.99) or more per year from self-employment over the previous two years.
Proof of financial stability must be provided during the applicant's stay in the UAE.
What Are The Eligibility Requirements To Apply For Green Residence For Investors and Partners?
The creation of the Green residence for partners or investors has boosted investment activity. Investors who establish or engage in commercial activities are now eligible for a residency period of 5 years, as opposed to the previous validity of only 2 years.
UAE Green Residence Eligibility Requirements for Investors and Partners:
How Much Is The Cost Of UAE Green Visa?
The application process is expected to cost one person AED 335.75, not including the cost of the ID or additional medical costs.
The "inside country status change" will cost you an additional AED 650 if you are already in the UAE when the permit is issued.
Depending on how many dependents the applicant wants to sponsor, the actual cost of the entire application process will also change.
How To Apply For The UAE Green Visa
You must go to the General Directorate of Residency and Foreigners Affairs (GDRFA) website and take the following actions in order to apply for the UAE Green Visa in Dubai.
Visit the GDRFA website.
Select "Entry Permits" from the list of services under the "Services" tab.
To access the "New Entry Permit for Green Residence" option, select "Entry Permit Services.
All of the categories that qualify for the UAE Green Visa will be shown to you. Choose the category that best fits your work.
You will be taken to the login page after clicking 'Start service.'
Select "Individuals" from the tab, then log in using your GDRFA account information, and your UAE Pass account, or if you don't already have an account, create one.
You will be taken to your personal account once you log in. Once there, select the "Green residence for" high-skilled workers, investors, or self-employment option by clicking on the green "New application" button.
Fill out the application form completely, including all pertinent information and supporting documentation (which will differ depending on whether you fall under the high-skill employee, investor, or independent contractor work category).
Once you've paid for your visa application, it will be finished and sent for review.
Your visa application status will be communicated to you by text message and/or email from the GDRFA. You will be notified if any supporting documents are missing from your application and given 30 days to submit them. Your visa application will be rejected if the necessary paperwork isn't sent within this time frame.
You will receive email notification if your application for the UAE Green Visa is accepted.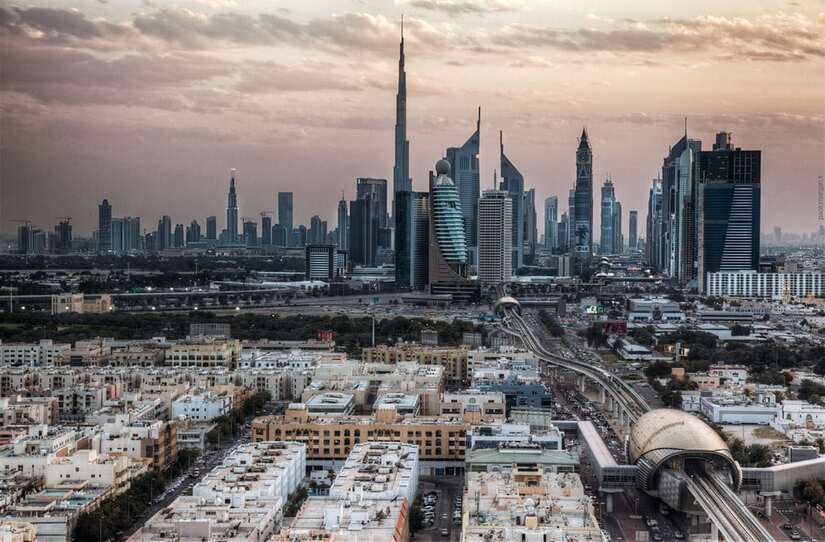 How Can The UAE Green Visa Boost The Economy Of The UAE?
The UAE has set a goal for economic growth with the aim of increasing revenue from non-oil sources and thereby fostering economic diversification. Also anticipated to increase is tourism, which will benefit from the new Visa program.
The UAE economy will be strengthened, as well as the building sector, by investing in the Green Visa. This residency program will increase business opportunities overall.
Additionally, the UAE has begun to search abroad for highly qualified workers who can contribute to the development of a thriving and expanding economy.
With the introduction of this new Visa, the nation hopes to draw in the most talented entrepreneurs and independent workers.
The most sought-after professionals include top students and recent Bachelor's degree graduates in a variety of fields.
In the end, the Emirates want to increase the private sector labor market and give UAE citizens jobs. They want to expand the job market, and they anticipate that the Green Visa will contribute to that expansion.
The cultural and professional ideals in the UAE place a high value on living a happy and fulfilling life. When a person enjoys their work, enjoys where they live, and has a great deal of job satisfaction, it supports the kind of environment where more of the same energy can flourish.
They desire a fully developed nation that people will enjoy both living in and visiting.
Final Thoughts
UAE is a fantastic place to live due to its rapid economic growth. The nation is making a lot of effort to become a fantastic place to live, travel, and work.
For entrepreneurs, freelancers, skilled workers, and investors, the Green Visa in the UAE offers distinctive opportunities. Don't let the application process be stressful if you're prepared to submit your Green Visa application.
Pained by financial indecision? Want to invest with Adam?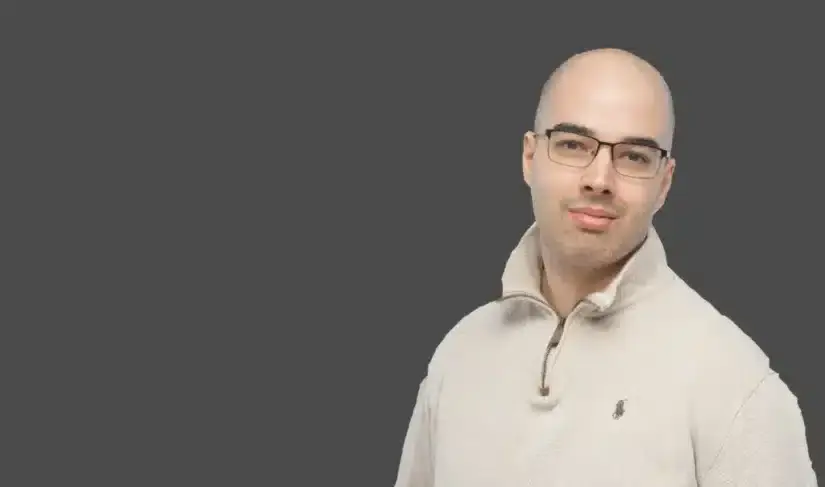 Adam is an internationally recognised author on financial matters, with over 583.2 million answers views on Quora.com and a widely sold book on Amazon and a contributor on Forbes.