Where Do Most American Expats Live In Mexico?
If you are looking to invest as an expat or high-net-worth individual, which is what I specialize in, you can email me (advice@adamfayed.com) or use WhatsApp (+44-7393-450-837).
Introduction
Where do most American expats live in Mexico? The obvious answer is Mexico City where 739,000 American expats live as of 2015. To explore other areas worth living in Mexico, this article will discuss where most American expat retirees live in Mexico.
Mexico is by far the most preferred location for American expats wishing to relocate overseas, with an estimated one million expats living there. Where do American expats live in Mexico? Most importantly, where in Mexico should you relocate as an American expat when there are so many options? After all, it's a huge nation.
Of course, a lot depends on what you're searching for. There are areas in Mexico where you may completely disconnect from the outside world or live in a tiny community with no other foreigners. As an alternative, there are towns and areas where you may live as a gringo without ever encountering a local and without ever needing to speak Spanish.
The majority of American expats choose for areas in between these two extremes, where traveling to and adjusting to life in Mexico is simple, services abound, and local culture and color are everywhere.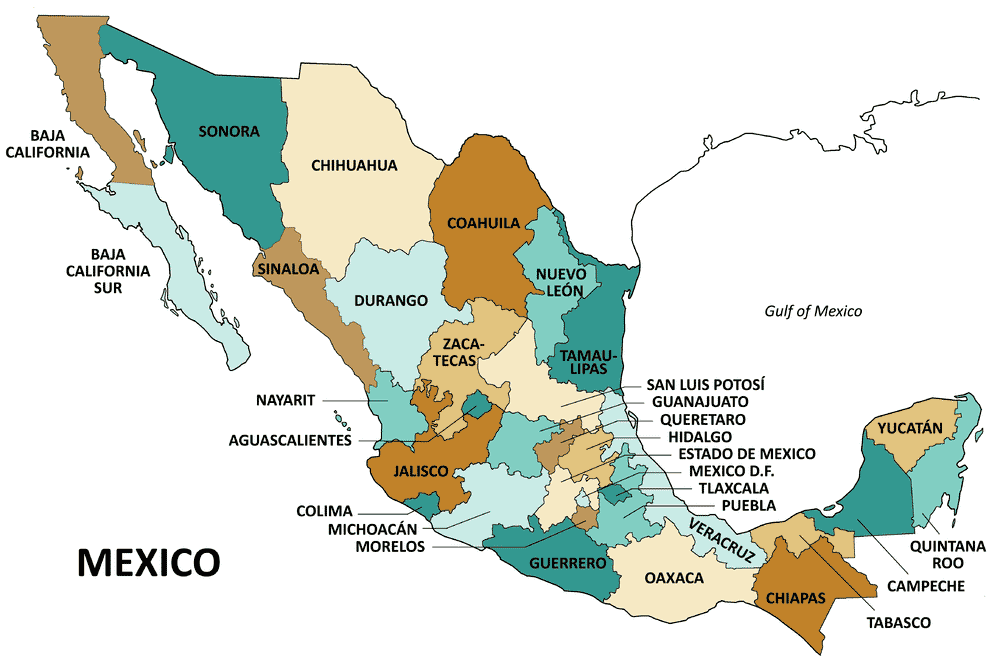 Where Do Most American Expats Live In Mexico?
So, where do most american expats live in Mexico? Here are seven places.
1. Puerto Vallarta
35,000 American expat retirees are estimated to live in Puerto Vallarta.
For more than 60 years, Puerto Vallarta has been a sanctuary for foreigners. An metropolitan sprawl that stretches for about 30 miles along the edge of Banderas Bay now occupies what was once a little town on Mexico's Pacific Coast.
The term "Costa Vallarta" refers to the whole region that stretches from southern Jalisco to Punta de Mita, in the state of Nayarit, which is the northernmost point of the bay.
Thanks to its natural charms and its developed tourism industry, the Costa Vallarta provides what seems like a limitless array of activities. You may stroll along the malecón (boardwalk) that runs through the center of the city and peek inside the shops, cafes, and eateries. Or you may spend the day playing golf on one of the more than a dozen courses nearby Puerto Vallarta.
The Sierra Madre mountains nearby provide thrilling activities like hiking, bicycling, and canopy tours that send you hanging from branch to branch if you want to escape the heat.
More activities like whale watching, boat tours, fishing, sailing, dolphin excursions, kitesurfing, wind-surfing, and parasailing are available close to the Bay of Banderas.
Returning to the United States in a matter of hours is possible with flights from Puerto Vallarta's international airport. With several prestigious hospitals providing cutting-edge medical care, Puerto Vallarta is also a well-liked destination for medical tourists.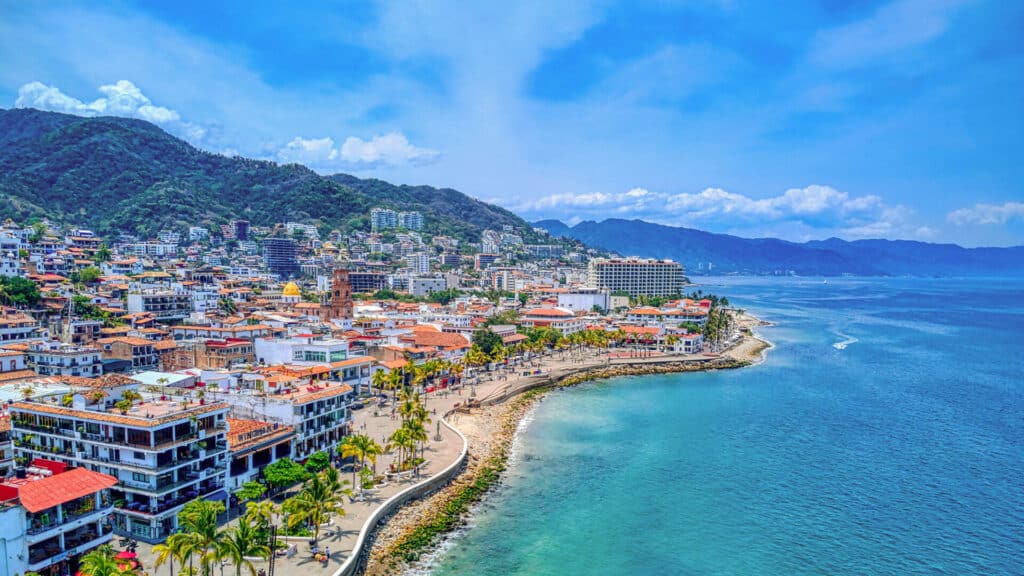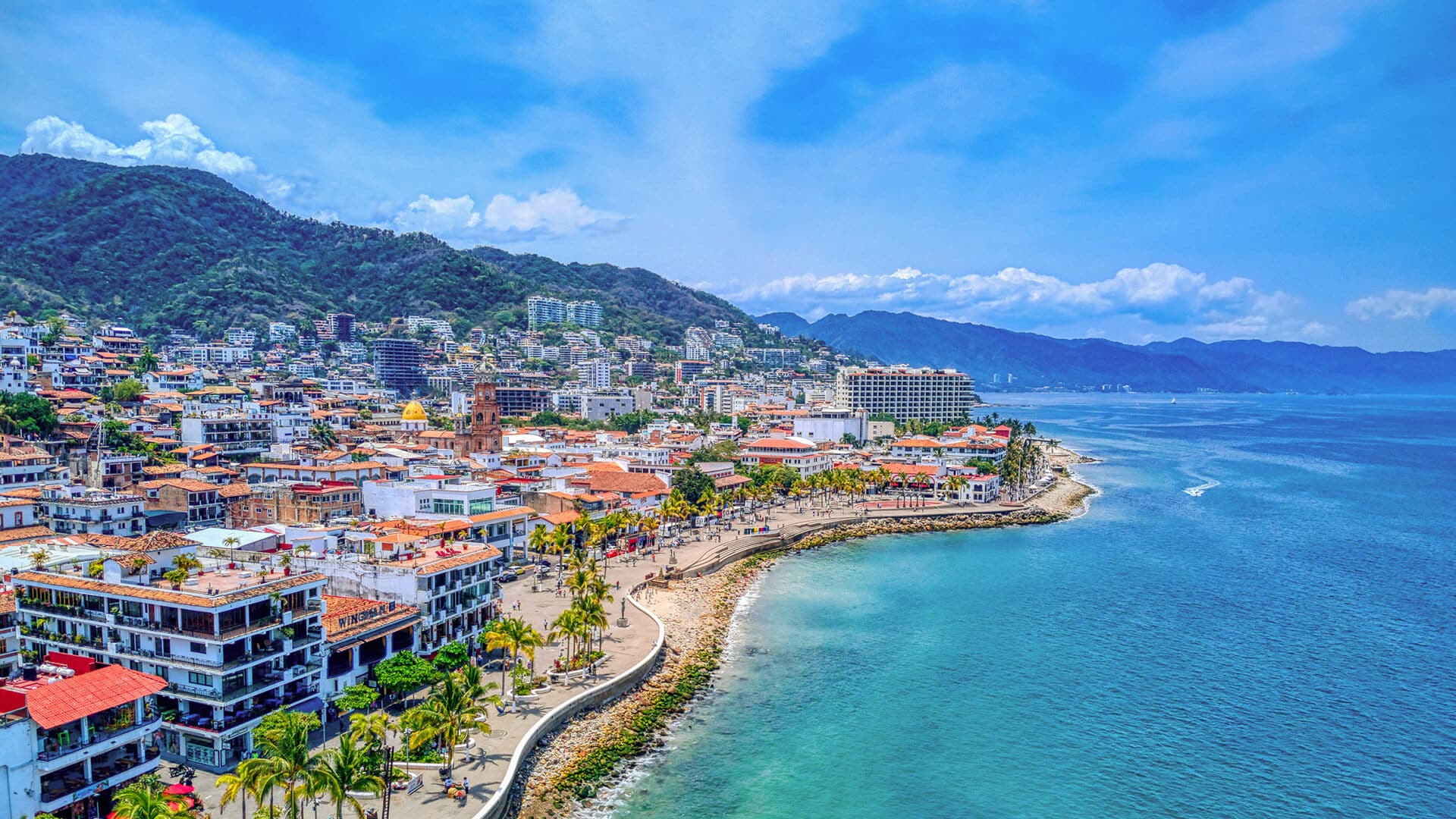 2. San Miguel de Allande
10,000 American expat retirees are estimated to live in San Miquel de Allende.
San Miguel, a Spanish colonial gem glistening in pastel hues, is regarded as one of the nicest tiny villages in all of Mexico. San Miguel, which has a long history of arts and crafts, is home to several tiny stores where you may spend many hours admiring (and purchasing) ceramics, paintings, sculptures, hammered-tin mirrors and lamps, among other items. Additionally, you may take advantage of its numerous eateries, plazas, and art galleries.
Many American expats call San Miguel, like Puerto Vallarta, their home. You can get by in English or Spanish here, depending on your preference.
It's not surprising that of the 140,000 people who live in the metropolitan area, it is estimated that around 10,000 are expats, if you greet people in Spanish when you enter a shop, they continue in that language unless you decide otherwise.
Furthermore, most North Americans love its high-desert climate, with warm days and cool nights most of the year.
San Miguel does not have an international airport; however, there are two nearby: León, which is about two hours away, and Querétaro, which is about an hour. Alternatively, you might fly into Mexico City, which is three hours away, and then take a bus to San Miguel.
3. Merida
Mérida is a Spanish colonial city, just like San Miguel. Contrary to small-town San Miguel, Mérida is a city of about a million people, with colleges, big businesses, museums, and a private international airport with frequent flights to the United States.
Additionally, Mérida is located at the opposite end of the nation from San Miguel in the semi-tropical Yucatán Peninsula. Only 30 minutes away is the Yucatán Gulf Coast, where little beach communities dot the white-sand beaches and where you can still locate beach houses for about $100,000.
One of Mexico's safest cities is Mérida. Depending on how many suburbs are counted, Mérida's metropolitan area has a population close to 1 million. However, as you stroll through the city's tree-lined streets, some of which are covered with hand-laid tiles, you could mistakenly believe that you are in a much smaller city.
There are around 4,000 expats in Mérida, however considering the size of the city, that figure is negligible. In comparison to Puerto Vallarta or San Miguel, you'll have more reason—and opportunity—to study Spanish here. Or, since this is a musical city, learn to sing it.
Almost every day of the week, you may see a band playing in a plaza somewhere. And if you believe you are familiar with Mexican cuisine, reconsider; Yucatán cuisine is unique from Mexican cuisine and is readily available in Mérida.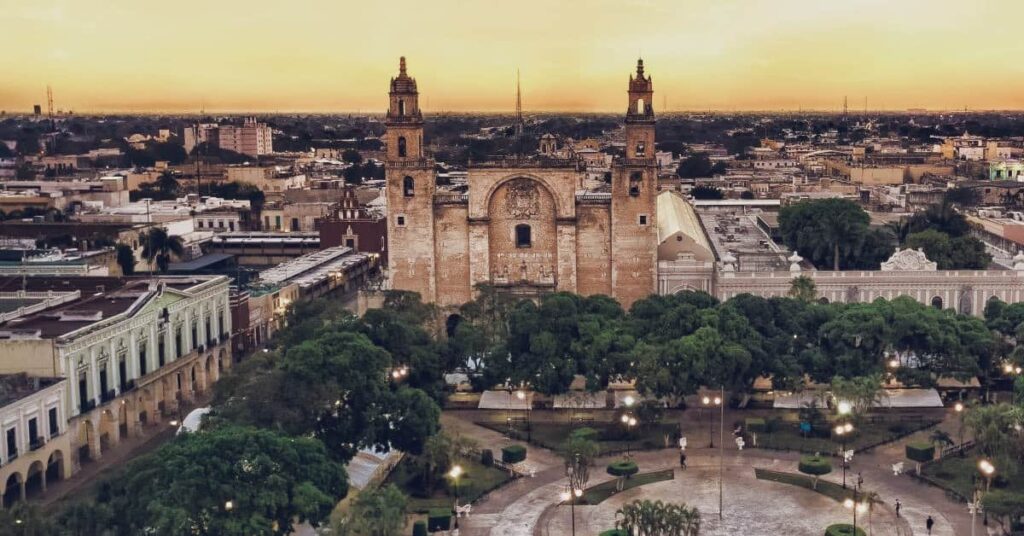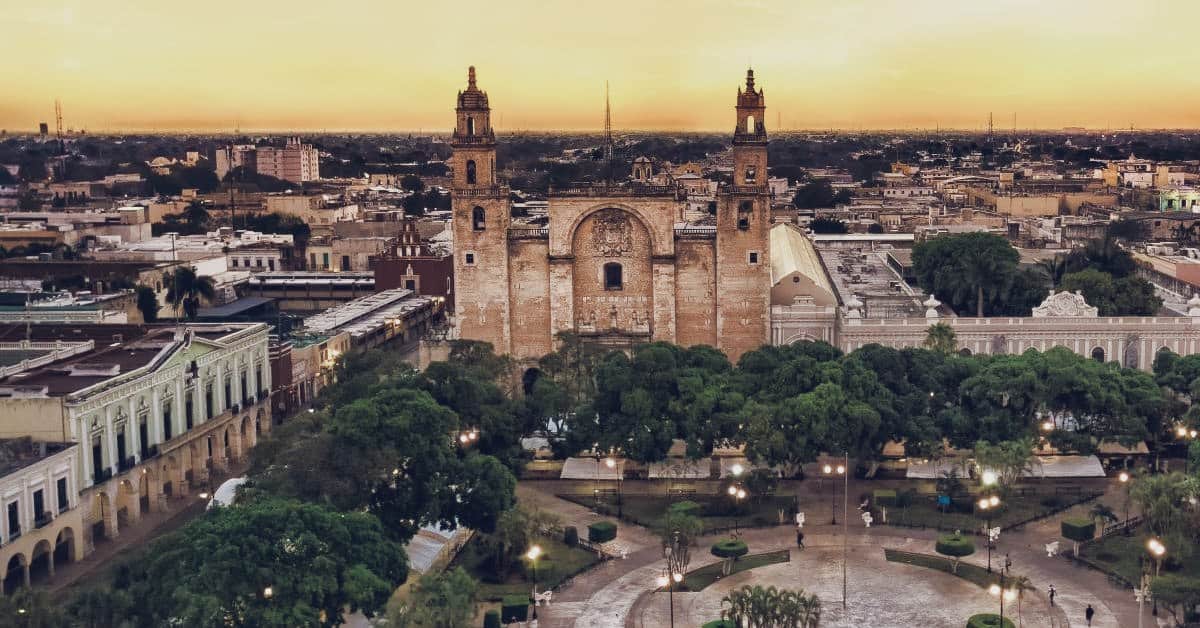 4. Lake Chapala
20,000 American expat retirees are estimated to live in Lake Chapalla.
The world's highest concentration of American expats lives in the region around Lake Chapala, which is Mexico's biggest lake. The villas in the Lake Chapala region feature graceful arches, hand-painted tiles, and adjacent gardens that blossom all year long, which have drawn U.S. and Canadian expats.
It's a place where hiring a gardener, maid, and chef is simple to do. Mexico's biggest lake, Lake Chapala, is around 50 miles from east to west yet is only a little over 12 miles wide at its widest point.
Chapala is about a mile high, about the same elevation as Denver, and it has a great climate. The hottest month in the region of Lake Chapala is May, with highs in the 80s F. January is the coldest month there. It takes only 45 minutes to drive to Guadalajara, a metropolis of more than 5 million people.
The cultural and recreational offerings in the Chapala area, which include English-language theater, numerous concerts, garden clubs, golf, tennis, hiking, yoga, and horseback riding, frequently astound prospective homebuyers.
Villages on Lake Chapala's north shore blend attractiveness with an increasing level of modernity. The biggest town is Chapala, with pubs, stores, cafés, street sellers, and fine dining establishments along its cobblestone streets.
The neighborhood of Vista del Lago, which contains a well-known country club and golf course, is nearby.
For authors and artists, Ajijic and Chapala are havens. On Wednesdays, when Ajijic's enormous outdoor market is open, foreigners and locals frequently mingle. In addition to clothing, flowers, fruits, veggies, prepared cuisine, and home goods, it's a terrific location to browse for handcrafted carvings and jewelry.
San Antonio, a town that preserves a lower profile, is close to Ajijic. The majority of the residents are American expats who reside in luxurious homes hidden behind towering fences.
5. Tulum
On the southern tip of Mexico's well-known Riviera Maya sits the lovely and expanding resort community of Tulm. This expanding neighborhood maintains its backpacker roots while evoking a strong Bohemian mood and having a large number of yoga instructors and therapeutic massage clinics scattered throughout.
Some claim they may still sense the influence of the long-gone Maya civilization, which ruled this area more than a thousand years ago. The outstanding and nearby archeological site of the same name serves as a visible and striking reminder of this once-dominant culture.
This ruin, which was once a thriving trading and cultural hub between the 13th and the 15th century, is today a popular tourist destination.
The Caribbean Sea's glistening sands and warm seas are only a short distance from the town of Tulm, which is divided by the coastal highway. The town, which is located about 80 miles and two hours south of Cancun, is no longer the undiscovered jewel it once was.
Instead, it is well into the development stage, with more houses and condominiums being built to accommodate the growing number of people looking to snare a piece of paradise.
You won't need a car if you live in the center of town because biking and walking are both very common. In fact, it looks like there are just as many bikes as motorized cars on the road. For individuals who would prefer not to cycle about town, motor scooters are also extremely popular.
Tulm has a well-earned reputation as a fantastic holiday spot with a burgeoning expat population. Tulum provides a Caribbean lifestyle without having to fly to and from an island due to its tropical environment, with temperatures average in the 80s F.
Residents enjoy the warm, turquoise seas of the Caribbean, a glittering, picture-perfect beach, and an offshore reef that offers a wealth of fishing, scuba diving, and snorkeling options.
The population is estimated to be well over 20,000 with the construction of new, contemporary houses and condominiums, and it is still growing as more people look for an inexpensive Caribbean lifestyle that is a little off the main road.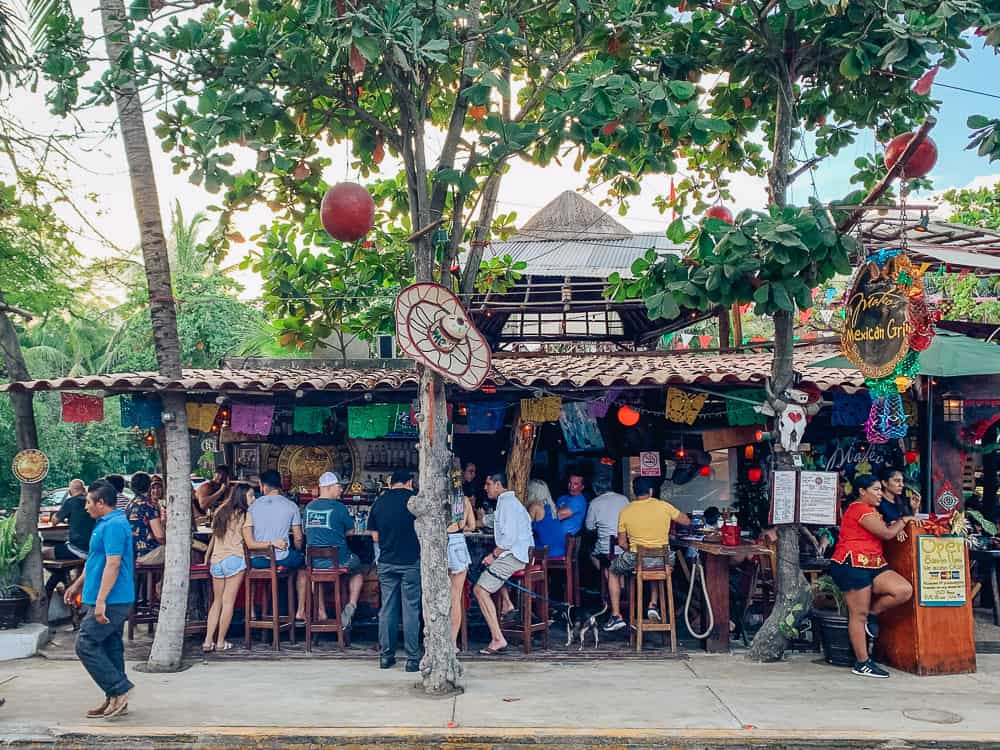 6. Huatulco
The FONATUR project is one that the Mexican government's national trust fund for tourist development has proposed. It was one of the five locations chosen by FONATUR more than 30 years ago as having potential to be of the highest caliber. Huatulco is still very much a little town while still being a popular tourist destination.
According to official statistics, there are only approximately 56,000 people living there, of whom roughly 1,000 are expats or pre-retirement, part-time tourists who own property.
It takes around six minutes to travel from one side of the town to the other, even during peak hour. Huatulco offers wonderful contrasts that are perplexing.
This area was formerly a fishing village, and the larger town that has since developed as a result of investments made in the 1980s and 1990s is somewhat reminiscent of Disney.
For instance, you may come across expansive public sidewalks and promenades in certain locations that lack any nearby establishments to serve as a lure for both tourists and locals.
The coastal four-lane roadway here is too wide for Huatulco's present traffic demands. The facilities for water purification are among the greatest in Mexico. Huatulco has an international airport with direct jet service to the United Kingdom, United States, and Canada, as well as to other regions of Mexico, despite its modest population.
There, people love to go diving, snorkeling, and fishing. Huatulco holds a number of fishing competitions each year. Professional sport fishers participate in the largest competition, the Torneo de Pez Vela Huatulco (Huatulco Sailfish Tournament).
Huatulco has a wide selection of restaurants and a lot of dining alternatives if you don't feel like cooking.
7. Ensenada
Ensenada is a charming city that has long been a significant port in the region. In addition to being a popular cruise ship stop today, Ensenada is also the location of various luxury property complexes.
Ensenada, like the majority of the other ocean-side communities in Baja, is a popular destination for those who like fishing, surfing, swimming, scuba diving, and sunbathing. Golf, tennis, a variety of top-notch restaurants, nightclubs, cafés, theater, and ballet are all available in Ensenada.
The "City of Science" moniker refers to Ensenada, which has Mexico's greatest concentration of scientists and numerous top-notch research institutes, which the casual tourist may not be aware of.
The city hosts a number of significant athletic events throughout the year, including regattas and the Baja 1000, an off-track race for motorbikes and several automobile classes.
The city's bay, Baha de Todos Santos, is a fantastic place to see gray whales in the winter. Baja inhabitants virtually usually own a car, despite the fact that everyday costs and real estate are substantially lower than in most other regions of the United States.
The majority of air travelers either fly to Tijuana's international airport or to San Diego and then into Mexico. San Diego and the Tijuana Airport are now connected by an "air bridge."
Travelers claim that crossing the bridge on foot only takes five minutes, compared to the potential delays that automobiles may encounter when crossing the border.
While some Baja residents use the local hospitals, many expats visit San Diego for medical care. The hospitals in Rosarito and Ensenada are also excellent.
There are a number of local hospitals and municipal hospitals in Rosarito, which include the Clinica y Hospital Bonanova and the Sanoviv Institute. The Hospital Velmar, the Hospital Santa Rosa de Lima, and the Clinica de Especialidades Medicas San Fernando are just a few of the medical facilities in Ensenada.
Pained by financial indecision? Want to invest with Adam?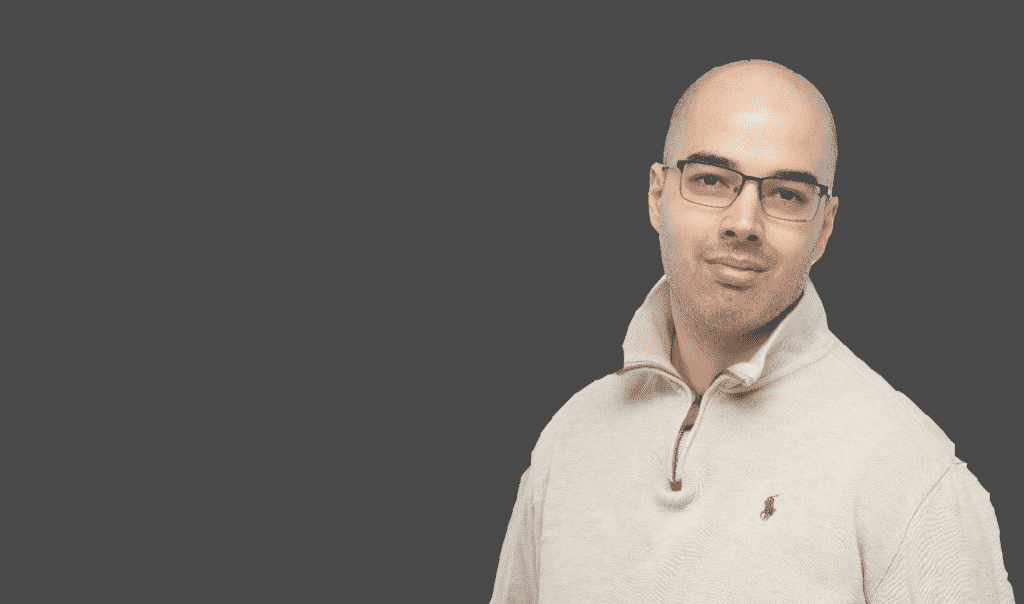 Adam is an internationally recognised author on financial matters, with over 693.5 million answer views on Quora.com, a widely sold book on Amazon, and a contributor on Forbes.