In this article, I'll go through where to invest $1000 right now and the potential returns for each option.
If you want to invest as an expat or high-net-worth individual, which is what i specialize in, you can email me (advice@adamfayed.com) or use WhatsApp (+44-7393-450-837).
Introduction
If you have a thousand bucks and you don't know what to do with it, you should put it to good use. Here are ten good suggestions on where to invest $1000 right now.
Don't have hundreds of dollars to invest yet want to get started? You're not the only one who feels this way. That's probably why you haven't begun making an investment yet, or at least why your portfolio isn't well-diversified. Fortunately, there are several options to begin small and gradually expand your financial portfolio.
1. Day-trading
Day trading is the act of trading (buying and selling) a financial instrument on the same day, sometimes many times during the day. Taking advantage of modest price movements may be a profitable game if done right. However, it may be a risky game for newcomers or anybody who does not follow a well-thought-out plan.
Stock market investing is not for everyone. Even yet, while determining where to invest $1000 right now, many inexperienced investors will turn to day trading. If you know and understand the movement of the market, you can earn a decent living this way.
As per FINRA, many day traders who buy and sell stocks 4 or more times every business week must keep at least $25,000 in money on hand.
However, $1000 can still be used for day trading. Just keep the pattern day trader rule in mind. You're safe as long as you don't buy and sell stocks more than 4 times within five business days business.
Robinhood's commission-free investing is an excellent tool for day trading; you can swiftly study stocks and place transactions with just a few taps – all in real time. You may establish a balanced portfolio with Robinhood by investing in fractional shares and choose how much you wish to invest. Robinhood transforms cash into fractional shares.
2. Invest for Retirement
Never think that it is too soon to start thinking about retirement. Investing in a retirement fund is the greatest method to do so.
Your company may have sponsored you a retirement plan, such as a 403(b) or 401(k) (k). You should regularly pay your contribution to this account at least once a year, if your company matches your personal 401(k) payments. However, because of the COVID-19 pandemic, many companies are reducing corporate matching.
Up to half of all Americans do not have a retirement account supplied by their workplace. If you fit into such category, you should think about opening an IRA (IRA).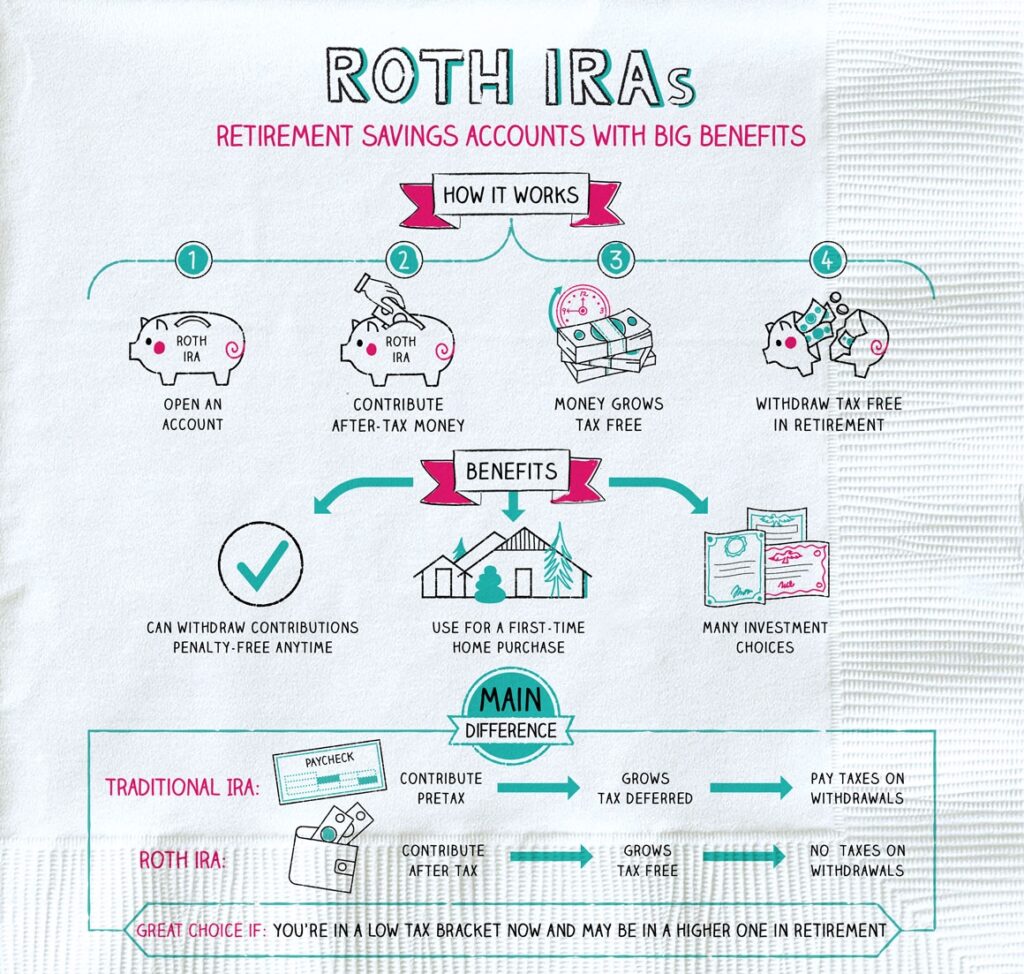 A Roth IRA is a type of individual retirement account in which you pay taxes on money that goes into the account, but any future withdrawals are tax-free. A Roth IRA is still the best option for Millennials to save money among the various IRA accounts.
If you start with $1000 investment in your Roth IRA, it's difficult to predict how much you'll accumulate over the course of a year. It is determined by the type of assets you select for your account as well as market circumstances. If you need assistance selecting investments, speak with a financial professional.
The typical yearly profit for a Roth IRA is between 7% and 10%. Contribute to your Roth IRA each year, and you'll reap the rewards over time.
J. P. Morgan Self-Directed Investing is one of the top retirement investment options. Its site is simple to use, especially for newbies, and it charges no fees on stocks and ETFs. So, with $1000, you can establish an excellent startup portfolio on the cheap.
3. P2P Lending
In the past, you had to apply for a loan through a bank or credit union.
Peer-to-peer lending, on the other hand, eliminates the middleman by allowing you to transfer a personal loan to another individual and vice versa.
Because the whole operation of these lending clubs is online, they may save money on traditional lending institutions' operational costs, such as banks, and transfer those savings onto the borrower.
P2P lending may yield a high average yearly return for the lender, usually between 7% and 11%. Some lenders are willing to go as high as double digits.
So, if you spend $1000 and receive a 10% return, you'll make a $100 profit, which isn't bad for an hour a day spent on a lending site.
Even so, it's a perilous business. Because you're giving the lender a personal loan, they can opt to default any time. You might lose your whole investment if this happens. In the event of default, the FDIC will not cover your loan.
Lending Club and Prosper are two of the most famous peer-to-peer lending websites. Both Lending Club Bank and Prosper are good P2P investment choices that provide you with a wide selection of options to help balance out your risk. You may start with as little as $25, so your $1000 will stretch further.
4. Savings Account with High-Interest Rate
You may have saved extra change in a piggy bank as a child and watched your money grow over time. The high-yield savings account or savings account with high-interest rate is the grown-up equivalent of the piggy bank. If you still haven't figured out where to invest $1000 right now, high-yield savings account is a good option.
A regular savings account's average interest yield is merely 0.09 percent, hardly covering inflation. A high-yield savings account, on the other hand, can pay you up to 20 times that amount in interest. As a result, investing in a high-yield savings account is a fantastic option.
If you put $1000 in a savings account with a 0.06 percent interest rate, you'll only get back 60 cents. However, if you deposit the same money into a high-yield savings account with at least 1% annual percentage yield (APY), you will receive $10.
You're essentially wasting money if you're not putting your money in a high-yield savings account. CIT Bank Savings Builder and Chase Savings are two outstanding options for a high-yield savings account if you want to open one. Both provide you with a higher-than-average interest rate on your money.
Chase Savings is a new product that combines J.P. Morgan Chase's long-standing experience and client service. CIT Savings Builder is managed by CIT Bank and offers a good income for deposits as low as $100 per month.
5. Robo-Advisor
A robo-advisor may sound like some kind of a character in a science fiction movie, but it's becoming more common these days. Robo-advisor is where to invest $1000 right now. In comparison to a financial manager, a robo-advisor is a more cost-effective option. If you're a first-time investor who's overwhelmed by the dozens of investing possibilities available, it may be beneficial.
Before investing your funds in a low-cost investment portfolio, these AI-driven advisers ask a few simple questions to assess your financial goals and analyze the risks. According to their algorithms, they constantly adjust your portfolio.
You may invest directly your $1000 with a robo-advisor like Wealthfront or Betterment, gaining access to many ETFs and a wide range of stock market exposure. You'll already have exceeded the $500 minimum deposit required by most robo-advisors.
6. Single Stock
Stockbrokers used to demand substantial charges for the acquisition or sale of any shares, making it prohibitively expensive to invest in a single stock.
Recently, zero-commission brokers such as E*TRADE, J. P. Morgan Self-Directed Investing, and Robinhood have swept the investing market, making it easy to acquire only one stock or a few shares.
As of this writing, $1000 is unlikely to be enough to purchase Amazon shares, which has seen its share price skyrocket in the aftermath of the COVID-19 epidemic. However, it is sufficient to purchase at least two shares of another stock in which you may be interested.
E*TRADE is a good place to start if you want to buy individual stocks. It provides one of the most advanced systems for tradings stocks, as well as conducting extensive research on the equities you wish to purchase. Furthermore, they have begun to give zero commission on stocks, so you will save money while purchasing.
7. Real Estate
Real estate acquisition is one of the most prevalent investment strategies, but what can you actually engage in with only $1000? As it turns out, there's a lot of options.
REITs (Real Estate Investment Trusts)
REITs, or real estate investment trusts, are similar to stocks in that they may be purchased through a brokerage company on traditional stock markets.
REITs are also among the few alternatives for a novice investor with little funds to participate in commercial real estate. You can also trade shares without having to sell any real estate.
Starting with publicly listed REITs, which just require a few hundred dollars, is your best choice if you only have $1000. Make sure you buy an Equity REIT rather than a more sophisticated mortgage REIT.
Crowdfunding Real Estate
A lot of traditional real estate platforms/websites, such as EquityMultiple, restrict access to accredited investors with a 6-figure income and a net worth of $1 million or more. Stock Multiple accepts a restricted number of investors but offers a variety of investment options for those who do, including syndicated debt and preferred equity. Equity Multiple's historical returns have often been remarkable.
Fortunately, crowdfunding has thrown open the doors to the real estate industry, making it accessible to even the most inexperienced investors. Individuals can pool their funds and be matched with accessible real estate developers through crowdfunding real estate.
With $1000, you may invest in numerous crowdfunded platforms, including Fundrise and RealtyMogul.
Fundrise lets you invest in a variety of portfolios based on your initial investment. Those funds will be put toward a number of commercial real estate projects, each with a different level of risk. It's a fantastic method to get into real estate with only $1000.
RealtyMogul is a good alternative for accredited investors, but you'll need more than $1000 to get started. As a non-accredited investor, you may get started with one of RealtyMogul's two REITs, both of which provide immediate real estate exposure. You may open an IRA or put your $1000 in a taxable account, just like on other sites.
Keep in mind, however, that real estate crowdfunding is not for people seeking for a quick buck. If you want to see significant profits, investors advise sticking with it for long term or at least five years. These assets are difficult to sell rapidly, which makes them unsuitable for short-term investments.
8. CD (Certificate of Deposit)
Where to invest $1000 right now? Consider putting $1000 in a certificate of deposit, often known as a CD, if you're a casual investor. A certificate of deposit pays a greater rate of interest than a conventional savings account.
You can purchase a CD directly from your bank, and most CDs require only a $1000 minimum deposit. The CD has a set duration ranging from 28 days to ten years.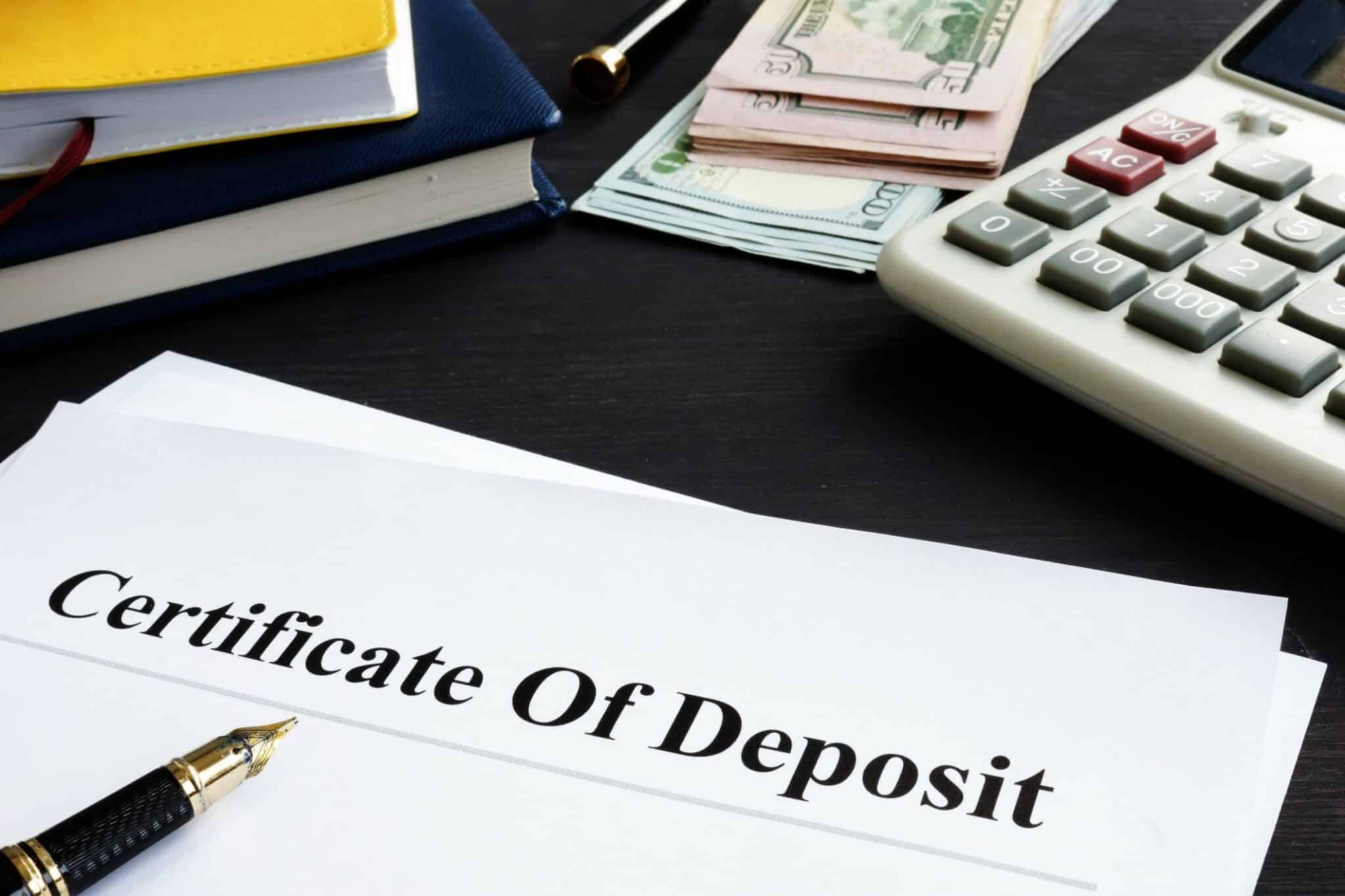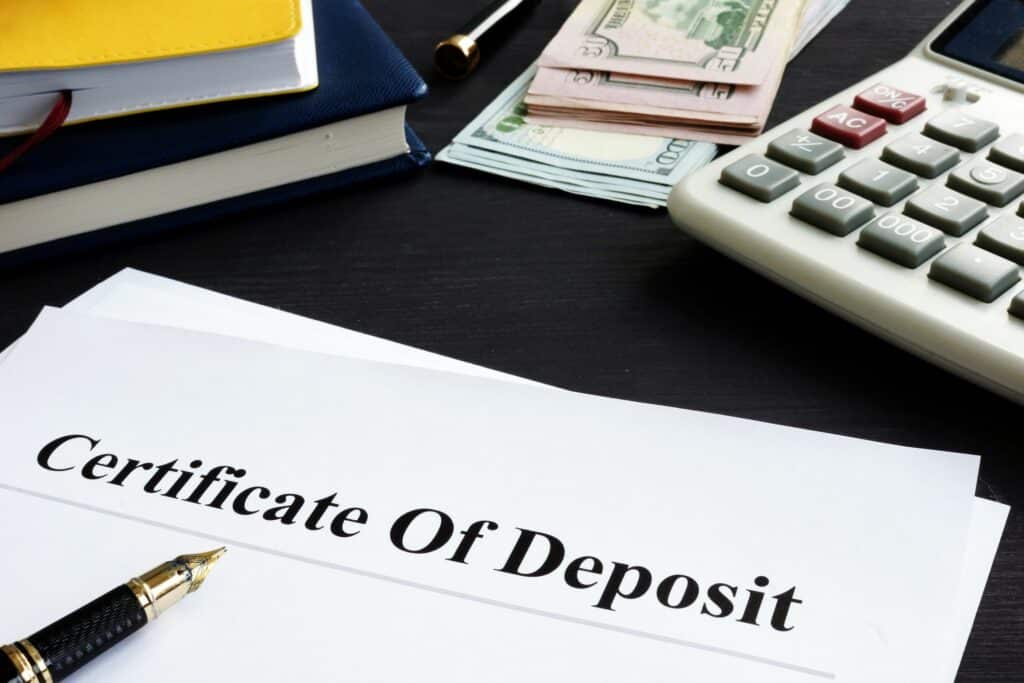 You cannot withdraw your funds during this period unless you wish to incur a penalty. Rather, the bank pays you a fixed interest rate for the length of the CD, which varies based on the deposit amount the bank.
These interest payments can be received by cheque or automatically reinvested in the account (compound interest).
9. Treasuries
Starting to invest in savings bonds may appear to be a risky option. Security bonds, on the other hand, are a relatively secure option to invest in because the securities are backed by the government. The Treasury Direct site is where you buy these fixed-income bonds from the government.
These connections might endure anywhere from 30 days to 30 years. You're basically lending the government money when you buy a savings bond. The government repays your initial investment plus interest when you cash out on this bond.
Unfortunately, Treasury bond yields have been hovering around zero percent for several years, and rates have dropped even worse during the pandemic. For US Treasuries, the daily yield on a one-month bond is 0.243 percent as of posting, increasing to 2.721 percent for a 30-year period. UK Government Bonds (GILT) have 1.496 percent yield on a two-year bond, increasing to 1.907 percent for a 30-year bond.
This is generally not a financially successful option for a $1000 investment unless you're interested in investing over a long period of time. Treasury securities are now more of a secure haven to keep your money and spread your risk than a significant financial investment.
10. Options trading
If you have a basic understanding of finance and monitor the markets on a regular basis, options trading might be the next investment for you. You should select a trading platform that allows you to trade online.
Options trading allows you to bet on market circumstances while requiring less initial investment. They provide you with leverage, allowing you to gain more for your $1000 investment. Your risk of financial loss, on the other hand, is significantly greater.
Trade options also give flexibility, enabling you to profit from shifting market conditions regardless if the market is rising or falling. The type of options you buy, current market conditions, and equities in your portfolio all affect your potential yield.
Call options and put options are two sorts of options you may invest in. These choices have a set expiration date.
A call option lets you buy a stock at a certain price, but you are not obligated to do so if the market conditions aren't favourable. A put option allows you to trade the stock at a set price, but you are not obligated to do so.
Conclusion
That concludes the discussion. You could have put off investing in the past because you didn't think you have enough money upfront. So, where to invest $1000 right now? As you can see, $1000 will get you started in a range of activities, from day trading to options trading. Talk to a financial advisor for a piece of expert advice on where to invest $1000 right now (or even a hundred thousand dollars).
Pained by financial indecision? Want to invest with Adam?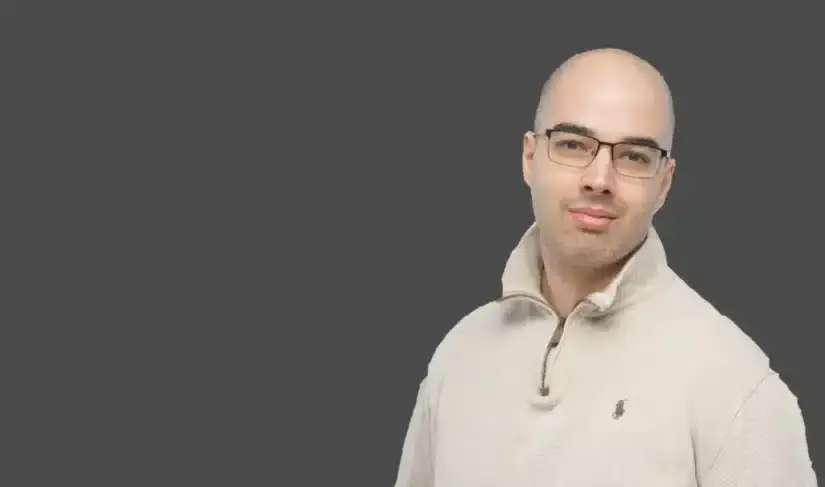 Adam is an internationally recognised author on financial matters, with over 418.1 million answers views on Quora.com and a widely sold book on Amazon
Tags
chase savings
,
how to invest in crowdfunding real estate
,
invest $100 make $1000 a day
,
invest 1000 in real estate
,
invest in betterment
,
invest in certificate of deposit
,
invest in chase savings
,
invest in CIT bank savings builder
,
invest in crowdfunding real estate
,
invest in day-trading
,
invest in fundrise
,
invest in options trading
,
invest in p2p lending
,
invest in real estate
,
invest in real estate investment trusts
,
invest in realtymogul
,
invest in retirement fund
,
invest in robinhood
,
invest in robo-advisor
,
invest in savings account
,
invest in stocks
,
invest in UK government bonds
,
invest in us treasuries
,
where to invest 1000 a month
,
where to invest 1000 right now
,
where to invest 1000 right now stocks