Deciding where to retire in Canada may not always be an easy decision to make. With many cities to choose from, finding the right one for you is of utmost importance.
Because of this, let's take a look at the different factors to consider and how the cities compare.  
If you have any questions or want to invest as an expat or high-net-worth individual, you can email me (advice@adamfayed.com) or use WhatsApp (+44-7393-450-837).
Introduction
As your golden years approach, you might increasingly replace thoughts of quotas to hit with what kind of life you would like to live afterward. This includes deciding where to retire. Specifically, if you would settle where you are now or move somewhere else.
For expats who are already residents of Canada, the numerous state benefits, quality of healthcare, and high standards of living may make you more likely to stay in the country. But where exactly in the country is another question to ask.
How to Decide Where to Retire in Canada
When starting this seemingly daunting task, you can begin by determining what your priorities are. This can help you identify your non-negotiables and the things that you're willing to compromise for.
To help you with this, here are some practical considerations to think about when deciding where to retire in Canada.
1. Evaluate the cost of living in the city you plan to retire in
Every year, retirees can expect to spend 55% to 80% of what their annual income was while they were working. The range depends on your lifestyle and costs incurred for healthcare.
Pursuing an active lifestyle during retirement, such as traveling around the world or doing activities you have never done before, will undoubtedly increase your expenses. In addition to this, healthcare costs will usually take up 15% of your expenses during retirement.
Because of this, you should consider comparing your retirement savings with the city's cost of living. This will give you the security of not having to worry about dwindling retirement funds.
2. Find out what the weather is like
Given that Canada is the second largest country in the world, just second to Russia, weather conditions across its provinces differ.
Nunavut, which is located in Northern Canada, is the coldest place in the country. Their average temperature in a year is -19.7 °C, which means that it usually doesn't go above zero. On the other hand, it is often warmer in the provinces of British Columbia and Ontario.
Taking into consideration the city's weather might not just be out of preference. Rather, it sometimes even becomes a necessity. This is especially true for people who have medical conditions such as arthritis or asthma. Living in a city with suitable weather allows you to enjoy your day without aches and pains.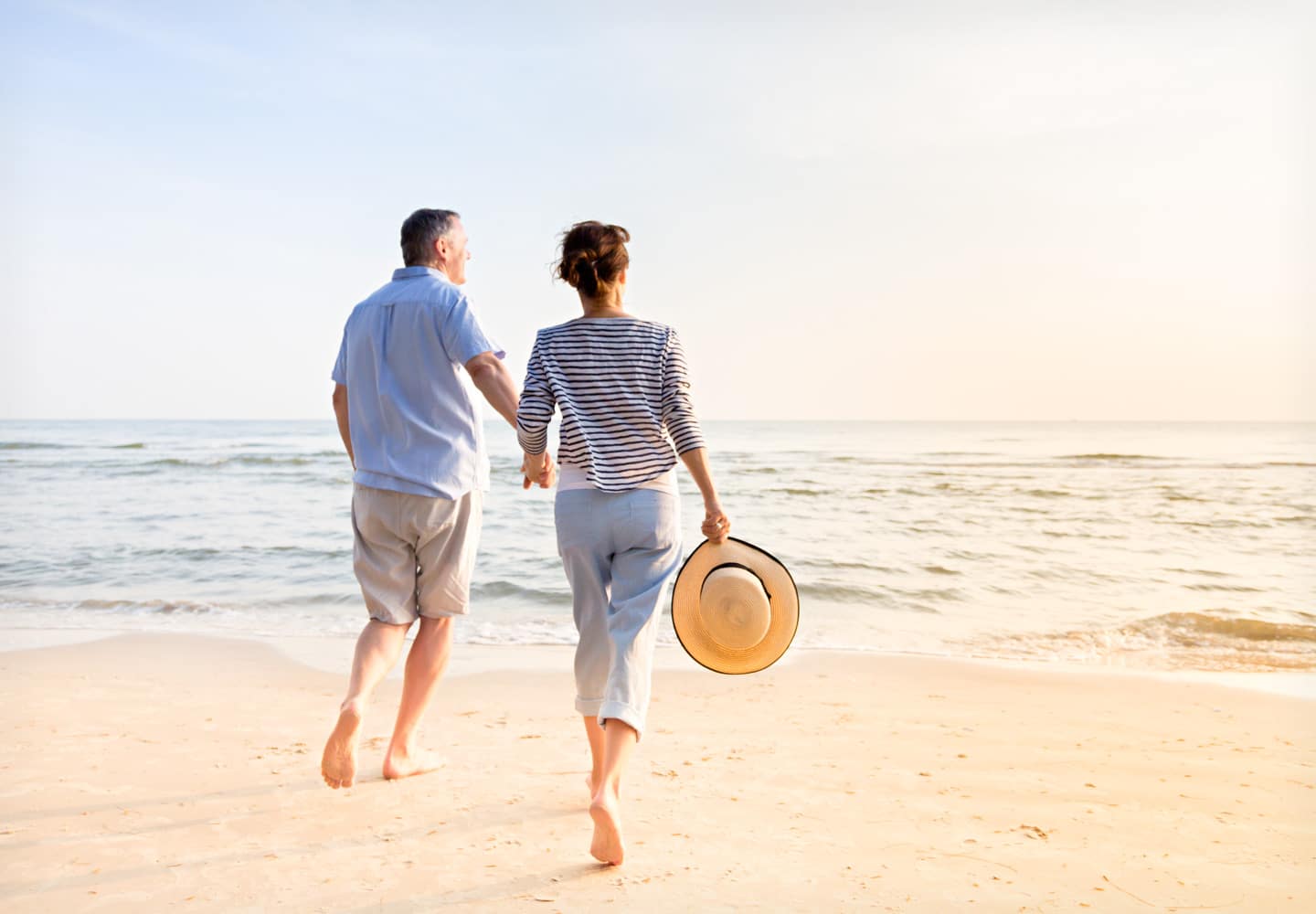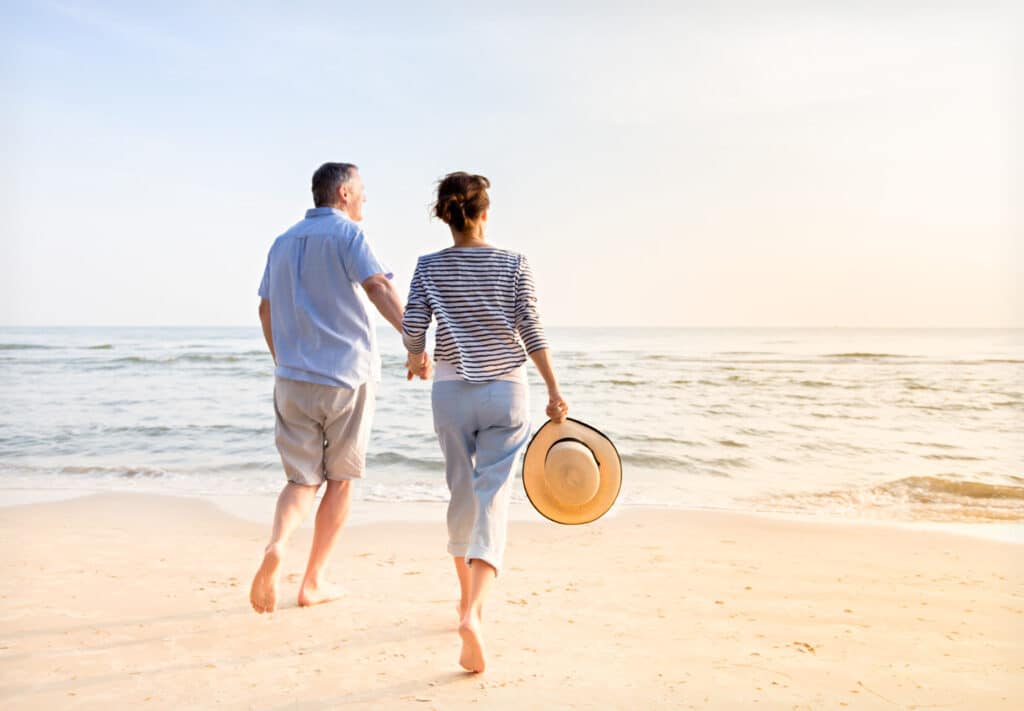 3. Determine what lifestyle you want to live and what the city has to offer
The kind of lifestyle that you want to pursue during retirement is entirely up to you. Without having to worry about work, you can spend more time learning a new hobby, hiking up a mountain, or just strolling around the park. Looking at what the city has to offer will allow you to choose one that suits your preferences.
Furthermore, try to think about whether you would like to live in a big city or a small town. If you enjoy being surrounded by many people, then an urban city might be preferable. But if you want to move away from a busy environment, then there are many options to do so.
4. Access to medical services
Being of age can mean developing certain medical conditions. As such, having access to good quality medical services should be a priority. Take into consideration the number of doctors available, the distance to the nearest hospital, and the services provided by institutions. You wouldn't want to worry about driving far away in the middle of the night should a medical emergency arise.
5. Know what taxes you have to pay for
Paying taxes doesn't end just because you retire, although they may decrease under certain conditions. The taxes that you have to pay depend on your assets, unearned and earned income, and other situations. Should you decide to purchase a house where you can retire, you will still need to pay property taxes. So, it would be good to factor this in.
Before ultimately deciding where to retire in Canada, you can try narrowing down your options. Once done, you can go on a short trip to get a glimpse of what life would be like there. You can even make friends with locals along the way.
With these factors in mind, learn more about where to retire in Canada from the list below. Take note that this includes the most expensive cities to live in. We'll introduce the cheapest ones on another day.
Where to Retire in Canada: Victoria, British Columbia
Victoria is the capital city of the province of British Columbia. It is found between abundant rainforests and the biologically diverse Salish Sea.
The average monthly cost of living in Victoria, excluding rent, is 1,245.35 CAD for a single person. Take note of the rent, which is a hefty 1,801.92 CAD for a one-bedroom apartment in the city center. If you were to choose a similar apartment outside of the city center, it would still cost you 1,511.60 CAD.
Should your savings allow, you can also purchase an apartment. It costs around 1,123.66 CAD per square foot for an apartment in the city center. Outside of the city center, a square foot costs 785.66 CAD.
The property tax rate is 5.0976, but this is per $1,000 of assessment. At the same time, an additional School Tax can be applied to residential properties that have a value of more than $3 million. You can use the City of Victoria's Property Tax Estimator to get an idea of how much you'll have to pay.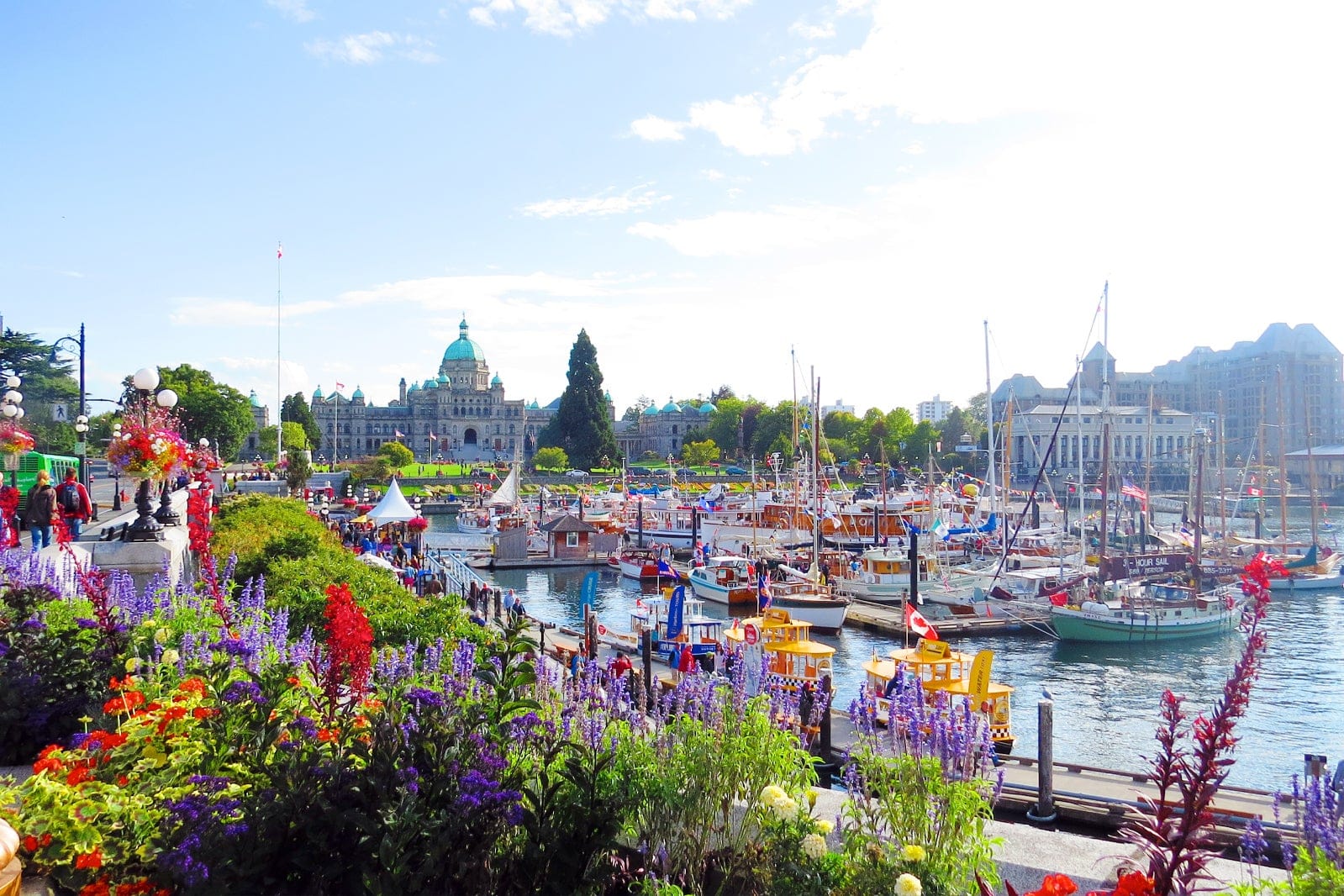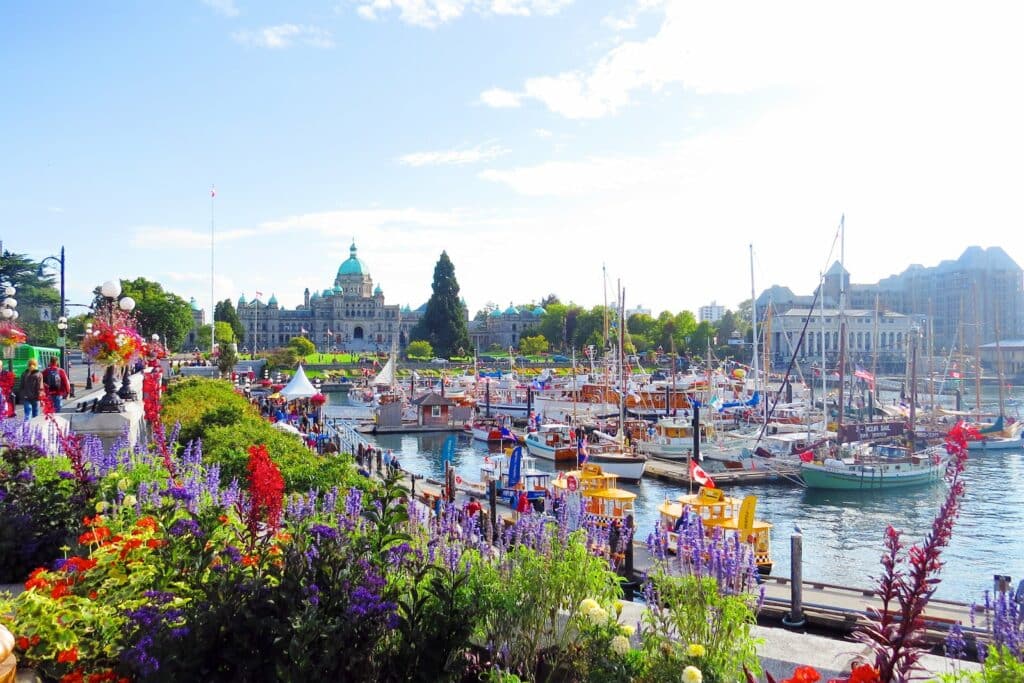 Average temperatures can range from 3℃ to 24℃ throughout the year. The city has the mildest climate in the country, with summers that are not sweltering hot and winters that are not freezing cold. Greater Victoria is one of the driest areas, with a snowfall of 9.75 inches and a rainfall of 23 inches on average. This is less than what you would expect in Vancouver or even in Seattle on the other side of the border.
Recreational and wellness activities are available in the seven community centers and three seniors or adults centers found at different parts of the city.
Furthermore, Victoria is known as the "Garden City" because of its vast areas filled with tulips, roses, and Japanese maples. This makes it great for individuals who enjoy watching the flowers bloom when spring comes.
But the city doesn't just have gardens. It also has numerous parks, 7,600 hectares of them to be exact. More than that, there are beaches and lakes where you can swim and paddle a boat. You can even go whale watching to see killer, gray, humpback, and minke whales up close.
With so many places to go to, sights to see, and festivals to attend, Victoria is great for those who want to never run out of things to do.
Where to Retire in Canada: Vancouver, British Columbia
Vancouver is a coastal and seaport city that is home to more than 2.26 million people. It is the most populous in the province of British Columbia and even the third-largest in the country. Many more are expected to migrate to Vancouver. By the end of this year, it is estimated that the population will have grown to 2.44 million.
Immigrants account for nearly half (40%) of the population in Vancouver. Because of this, you might see a familiar face if you do decide to retire here. It comes as no surprise that many choose to settle in Vancouver. It was ranked as the third most livable city in the world based on a survey conducted by the Economic Intelligence Unit.
However, the city also ranks high on the list of the most expensive cities to live in. That is something that you should seriously consider before retiring here.
The average monthly cost of living in Vancouver is 1,210.68 CAD for one person. This excludes the similarly pricey housing costs that were stated for Victoria City. For a one-bedroom apartment in the city center, expect to pay 2,185.62 CAD. A one-bedroom apartment outside of it costs an average of 1,728.96 CAD.
Purchasing your own home costs 1,188.80 CAD per square foot for an apartment in the city center. Outside of it, expect to pay 901.73 CAD. With these prices, don't be surprised to see homes that sell for $1.4 million.
But, to somehow cushion the blow of high prices, you might be pleased to know that taxes in Vancouver are considered to be the lowest in the country. A property tax rate of $2.92250 is paid per $1,000 of taxable value.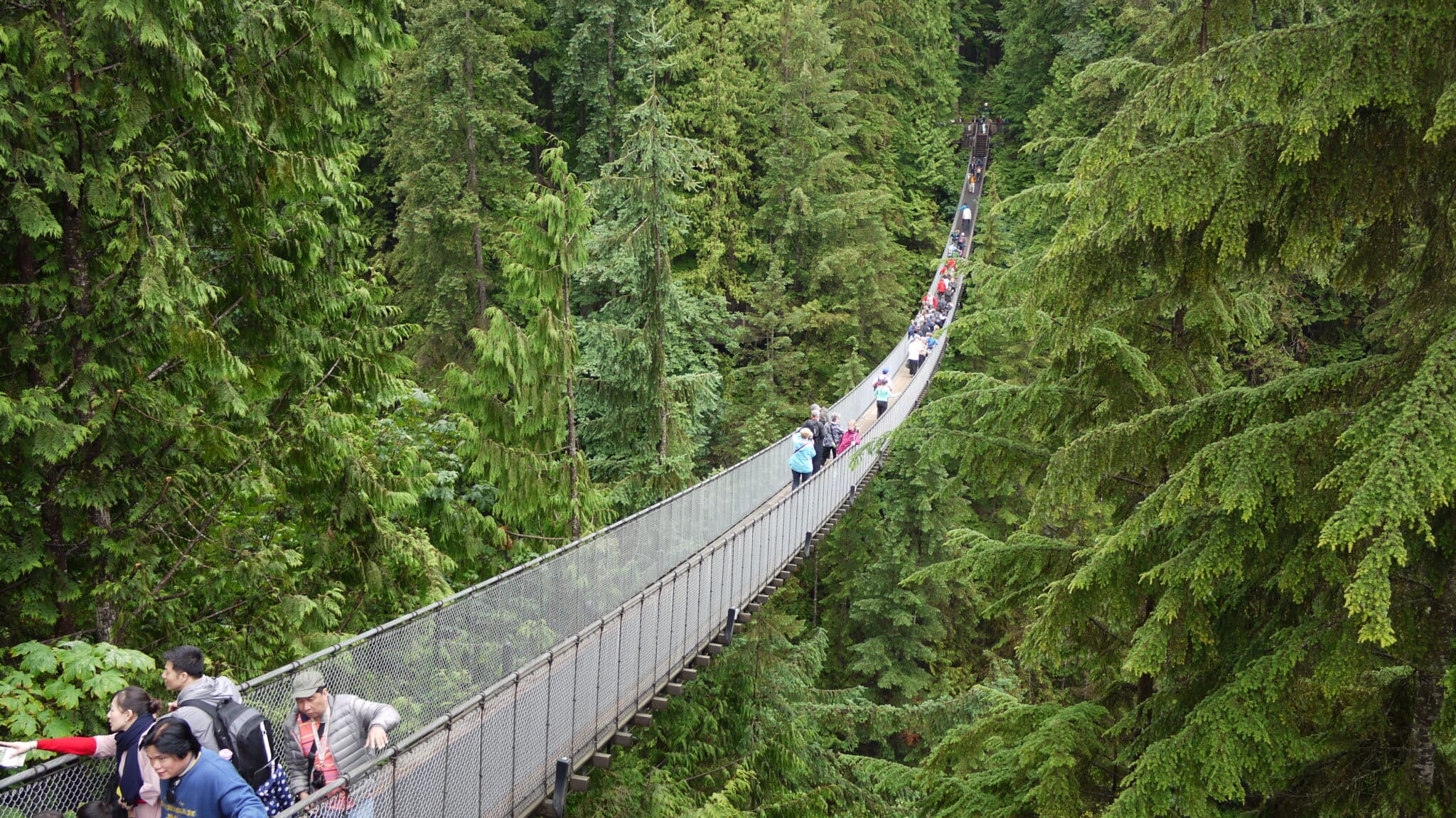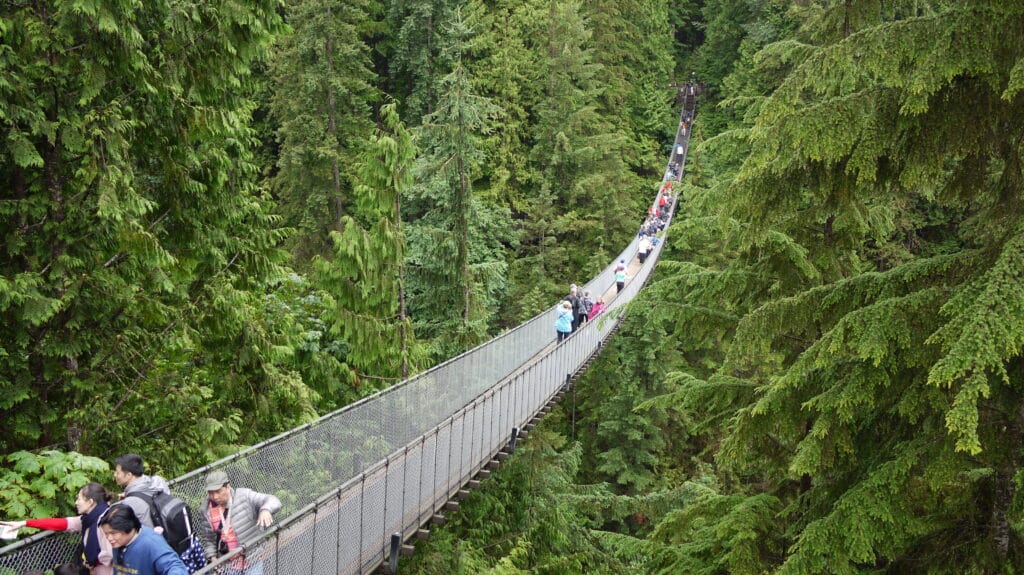 If you prefer living somewhere warm, then Vancouver should be on your list in this regard. It has a moderate oceanic climate and is considered to be one of the warmest cities in the country. But it does rain quite a lot here, placing it in the 9th spot for the rainiest location in Canada. During the winter, expect to be met with more rain than slush. The average temperature in Vancouver usually ranges from -5°C to 20°C throughout the year.
Some of the well-known attractions in Vancouver are Stanley Park, Seawall, Dr. Sun Yat-Sen Chinese Garden, VanDusen Botanical Garden, and Queen Elizabeth Park.
There are also 24 community centers in Vancouver that offer recreational, social, and cultural activities for everyone, regardless of age. This would be a great opportunity to learn something new, make friends, and remain active as you retire. One of the interesting lessons offered by a community center is woodworking. If you've never held a drill before, this could be the time to do so. You might just be able to create something for your home or as a gift for your loved ones.
Where to Retire in Canada: Ottawa, Ontario
Ottawa City is the capital of Canada. Because of this, the city doesn't lack amenities, healthcare facilities, and exciting events.
Throughout the year, temperatures will range between -10 °C and 21 °C. But make sure to prepare your wardrobe. Differences in temperatures among the seasons vary greatly. This means that summers can get hot while winters can get brutal.
Excluding rent, the average monthly cost of living in Ottawa is 1,213.10 CAD per person. Renting a one-bedroom apartment in the city center costs 1,631.25 CAD, while it costs 1,277.27 CAD outside the city center.
If your budget allows it, you can purchase an apartment in the city center for $749.99 CAD per square foot. Outside of the city center, it costs 385.00 CAD per square foot. On average, residential homes cost $550,000 and prices are expected to continue increasing. The residential property tax rate in Ottawa is 1.116213%.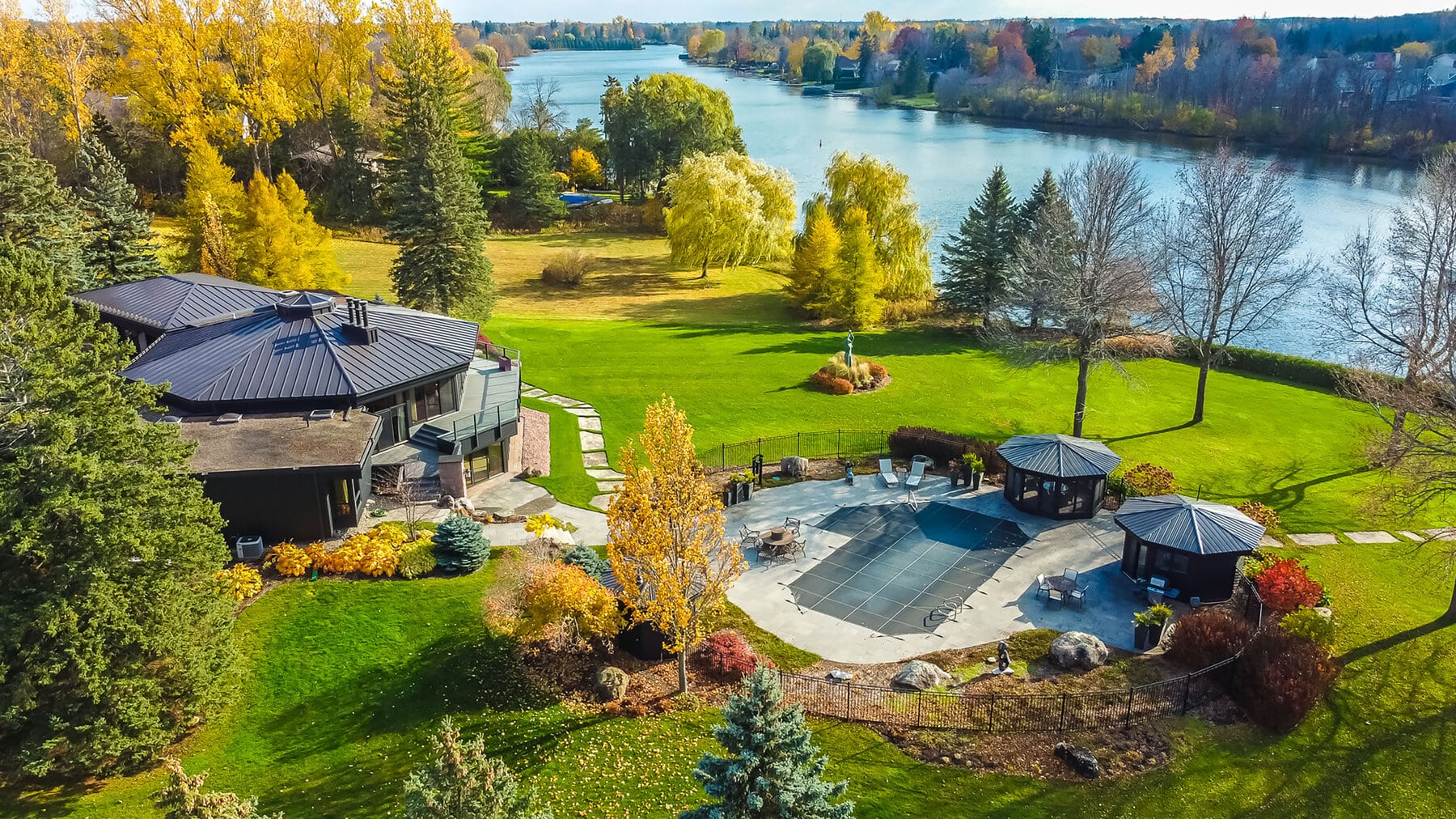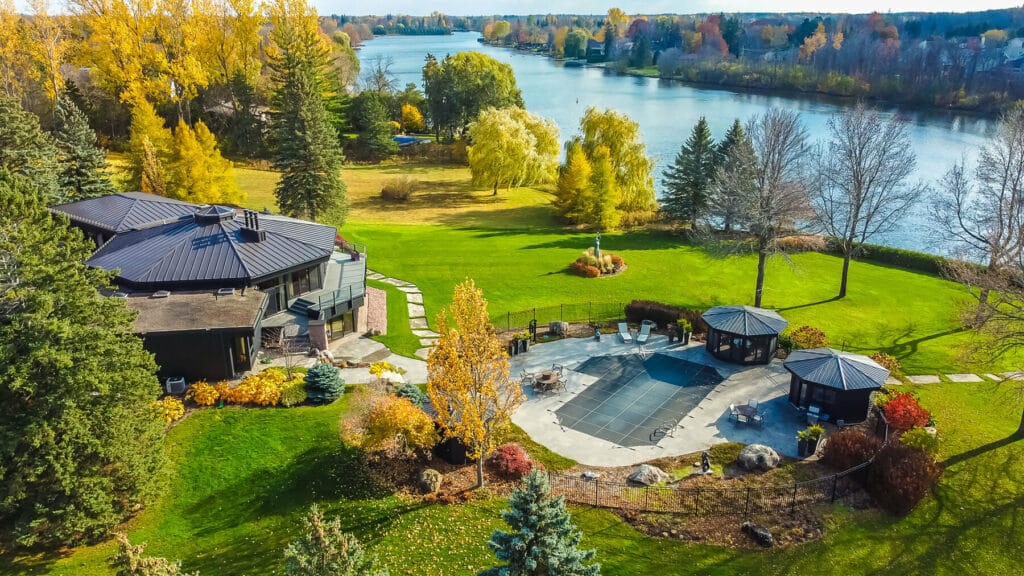 Furthermore, four major hospitals can be found in the city. It also has a doctor-patient ratio of 2.64 doctors for every 1,000 people.
There are four city-operated and eleven community-operated centers specifically for senior citizens. They offer different recreation programs, usually for adults 50 years of age and older. This provides an avenue for retirees to stay in shape, have fun with fellow seniors, and develop a new hobby.
But if you were able to retire early and haven't met the age requirement just yet, the city of Ottawa still has more to give. There are bicycle and jogging paths, ski trails, and indoor sports complexes that one can make use of. Pursuing an active lifestyle shouldn't be too hard in the city.
They also conduct the Canadian Tulip Festival every year in the month of May. You wouldn't need to travel all the way to the Netherlands just to appreciate the flowers blooming. However, the festival is more than just a feast for the eyes. It brings with it the history between Ottawa and the Netherlands.
There are many more museums, historical sites, and events that one can participate in during the year.
Where to Retire in Canada: Calgary, Alberta
Temperatures in Calgary range from -15°C to 23°C throughout the different months of the year. It has a prairie-steppe climate that provides citizens with comfortable summers but long and freezing winters.
The average monthly cost of living in Calgary is 1,272.46 CAD per person. But this is not the whole picture just yet. Rent for a one-bedroom apartment in the city center costs 1,362.69 CAD. It is a couple hundred dollars cheaper outside the center of the city. Expect to pay an average of 1,124.95 CAD monthly.
Buying an apartment in the city center costs 339.35 CAD per square foot, while outside the city center, it costs 300.42 CAD. When you have successfully purchased your own home, take note of the residential property tax rates, which are at 0.74068%.
Though this is relatively affordable compared to the cities previously mentioned, Calgary makes up for it by having the most expensive gym membership in the country. This is because there are fewer of them available in the city.
When you take that out of the equation, Calgary can become an economical choice when deciding where to retire in Canada. But it shouldn't be too much of a problem because there are other ways to keep your physical health in tip-top shape. The bustling city with a fast-paced lifestyle will keep you moving on your feet.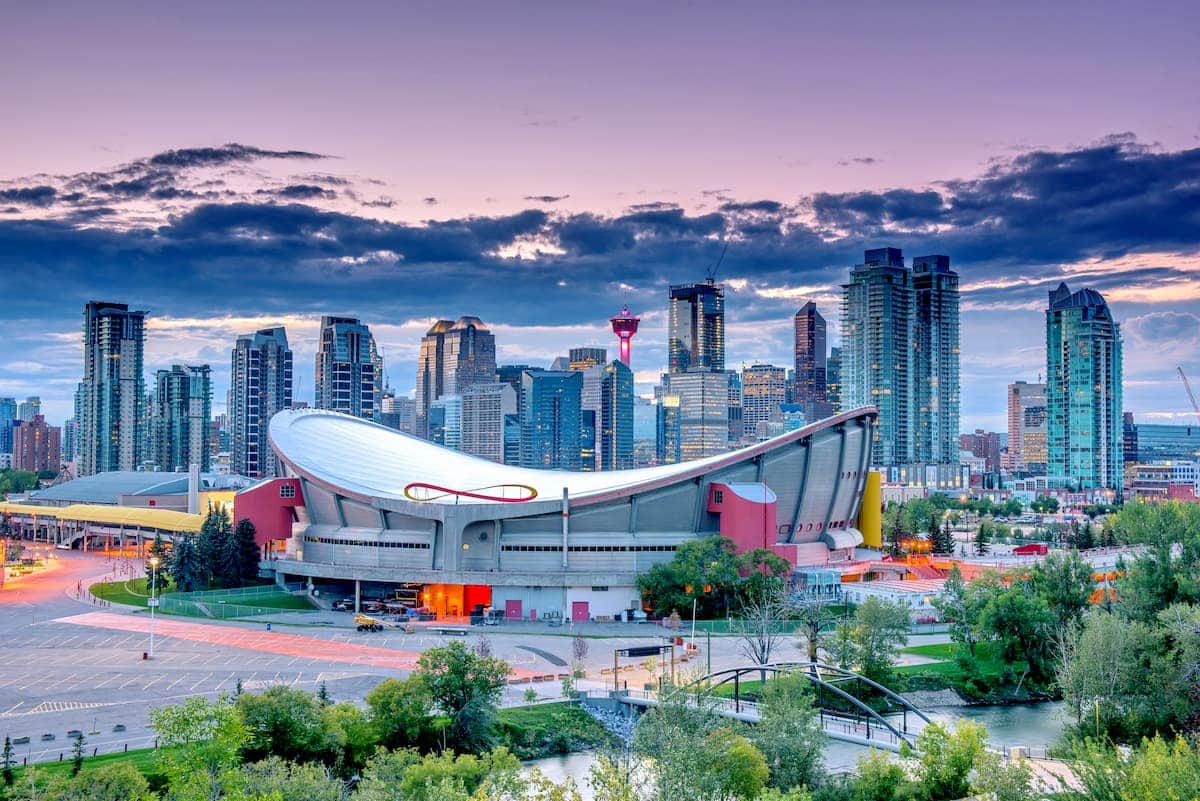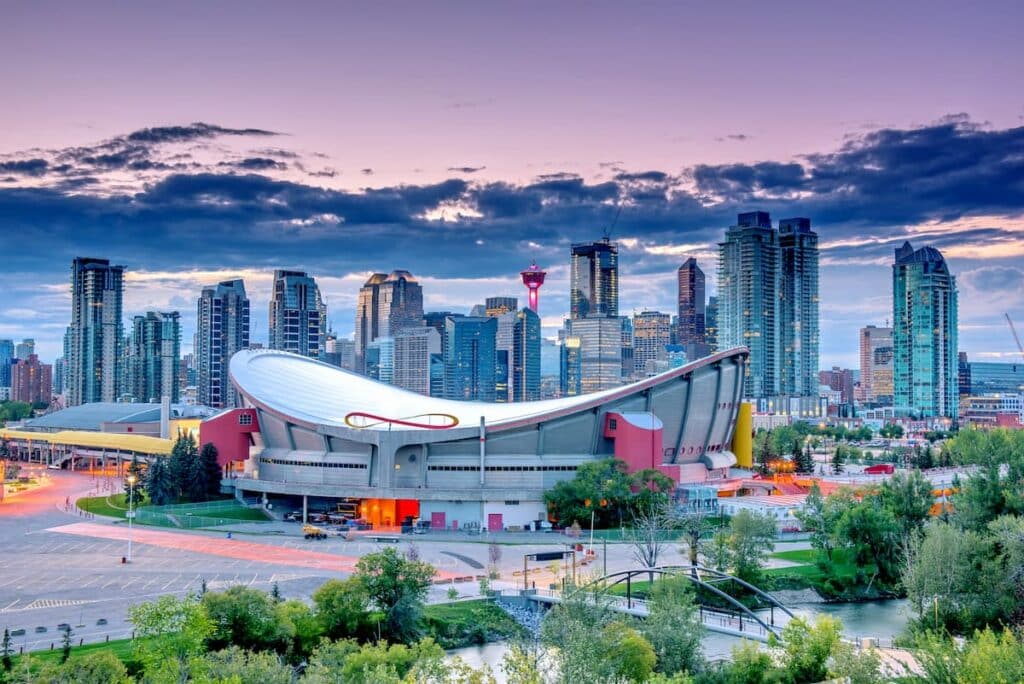 There are over 1,100 playgrounds and 5,600 parks scattered around the city. It wouldn't be too hard to find a place where you can take a short stroll or spend time with your family.
Volunteer opportunities in Calgary parks are also available for everyone, regardless of background, ability, and experience. This can replace your work routine with doing something for the benefit of the community. But it is not just the community that will gain from your help. Volunteering has also been shown to provide health benefits, such as stress relief and a decrease in blood pressure.
The Senior Citizens' Yearly Transit Pass also entitles those who are 65 years of age and older to ride the Calgary Transit for less. You just need to apply at any of their Customer Service Centers or City Hall Cashiers to avail of this privilege. However, only residents of Calgary are eligible for the discounted price.
Recreation programs and fitness classes are offered as well. This helps senior citizens remain active during their retirement years.
Conclusion
Those are just four of the cities that you can choose from when deciding where to retire in Canada. It is important to determine what is most important to you and if you can afford the life that your chosen city offers.
Pained by financial indecision? Want to invest with Adam?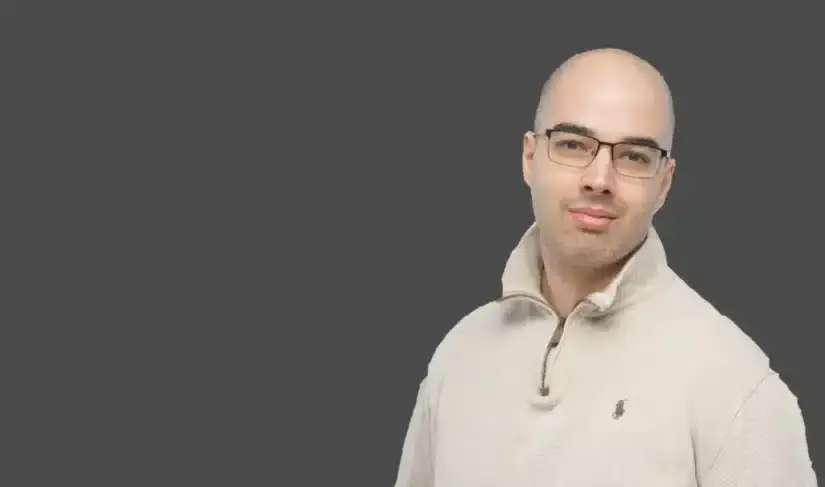 Adam is an internationally recognised author on financial matters, with over 438.5 million answers views on Quora.com and a widely sold book on Amazon