Figuring out where to retire in the Philippines is a daunting yet exciting process. However, starting with the 8 best places to live in the country can be a good way to go. 
If you want to invest as an expat or high-net-worth individual, which is what i specialize in, you can email me (advice@adamfayed.com) or use WhatsApp (+44-7393-450-837).
Introduction
The low cost of living in the Philippines makes it an attractive retirement location for many expats. This allows retirees to stretch their savings without having to sacrifice the enjoyment of their golden years. At the same time, there is a friendly retirement program in the country that can easily be availed of by investing a given amount of money.
On average, the cost of living in the Philippines for a family of four is 91,090.49 PHP ($1,746.07 USD). For a single person, it is estimated to be 26,505.27 PHP ($508.07 USD). With this, living in the Philippines is 47.08% cheaper than in the USA. However, these estimates exclude the cost of rent. But they are still more affordable since rent is 76.11% lower in the Philippines compared to the USA.
Deciding where exactly to stay in the Philippines depends on different factors. You may want to consider the specific cost of living, access to healthcare, safety, and the lifestyle that the location can provide. Let's take a look at some of the most favored retirement locations across the country.
Where to Retire in the Philippines: Metro Manila
Metro Manila, the National Capital Region, has 16 cities and 1 municipality. But among its numerous cities, many foreigners gravitate towards Makati and Taguig. Because of this, don't be surprised to find a fellow expat living with their families here.
Relative to the standards of the cost of living in the Philippines, Makati and Taguig are on the high end of the price scale. The average cost of living in Makati City is 184,680.95 PHP ($3,540.05 USD). The cost of living in Taguig City is around the same price as in Makati, which is 170,000 PHP ($3,258.64 USD).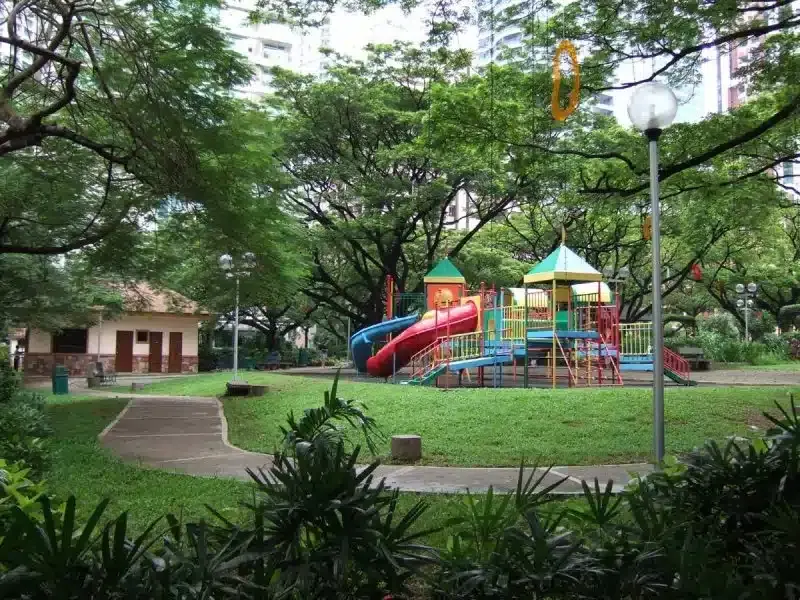 But these high prices provide security, convenience, and accessibility to the people living in the two cities. They are suitable for those who want to live near many international restaurants, shopping malls, and a vibrant nightlife. At the same time, high quality healthcare services are readily available. Going to the hospital may be as easy as walking a few blocks from your apartment.
As mentioned, there are also other cities in Metro Manila where you can choose to retire. Quezon City and Pasig City are not too far away, with more options for cheaper rent.
You can also conveniently travel to, from, and within the country since the Ninoy Aquino International Airport (NAIA) is a couple of kilometers away. Because of this, you can readily book a flight to any of the pristine beaches of the Philippines. Just be prepared, because traffic in Metro Manila can be time-consuming. What is sometimes a 30-minute trip could become an hour-long journey, or maybe even more.
Where to Retire in the Philippines: Davao City
Davao is the largest city in the country when land area is taken into consideration.
The cost of living in Davao City is 108,374.53 PHP ($2,074.15 USD) for a family of four. Rent averages between 8,500 PHP ($162.68 USD) and 27,025.83 PHP ($517.24 USD).
Retiring in Davao City means being able to escape city life once in a while to go island hopping. One of the most famous destinations in the country, Samal Island, is just two kilometers away from the city on a ferry. Retirees can mingle with local residents as they enjoy the waters of Hagimit Falls. There is also the Monfort Bat Cave, where visitors can see numerous bats sleeping during the daytime. Apart from that, you can go underwater to see sunken ships from World War II. This is just one of the places that you can easily go to from Davao City. There are many more that await to be explored.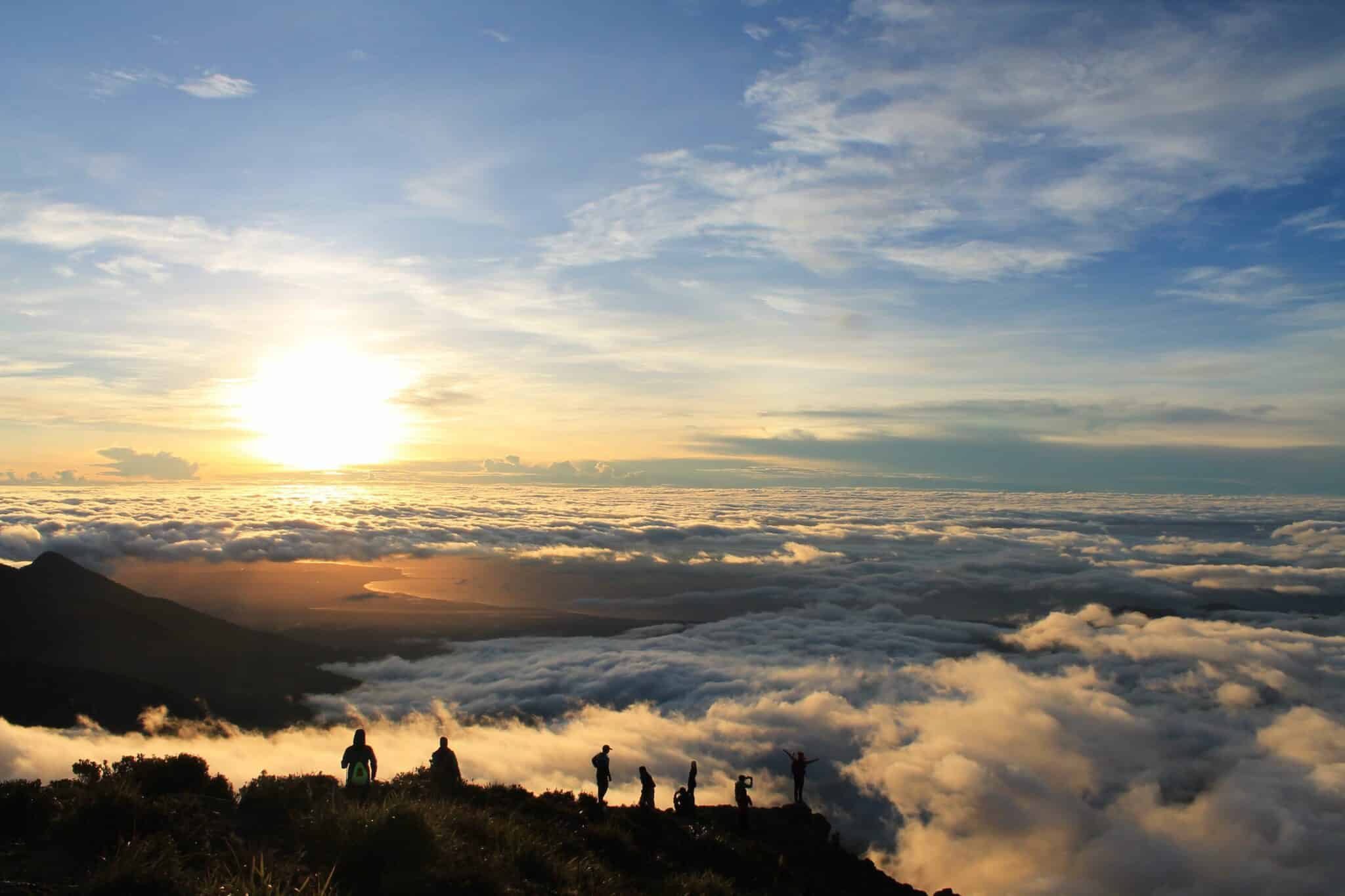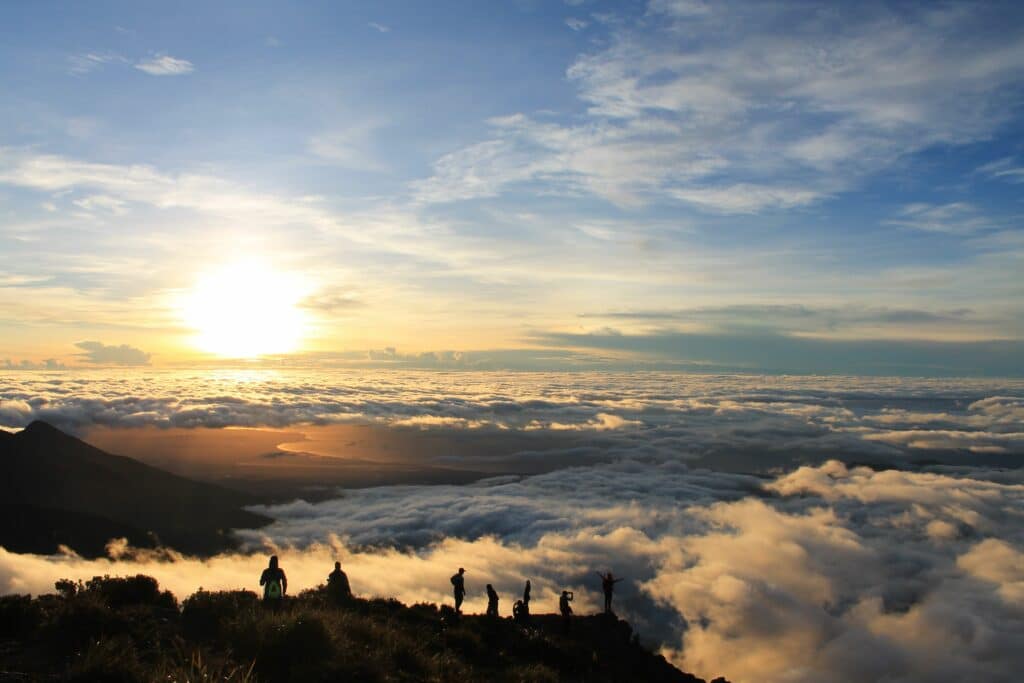 Locals generally feel safe living in the city. The strict enforcement of the government keeps the citizens in check.
There are also different hospitals that can cater to various levels of healthcare needs. Davao Doctors Hospital, the largest and most advanced hospital in the Southern Philippines, is a multi-specialty institution. Whether it concerns the heart, eyes, or other systems of the body, the hospital can provide the necessary management.
An international airport, Francisco Bangoy, also known as Davao International Airport, is the third busiest airport in the country. It serves 13 domestic and 2 international destinations, making travel very accessible.
Where to Retire in the Philippines: Cebu City
Cebu is the oldest city in the country. But that doesn't mean it wasn't able to keep up with the fast pace of development. There are many commercial centers, quality educational institutions, and sumptuous dining options to choose from.
Living in Cebu means enjoying the amenities of a major city coupled with accessibility to the wonders of nature. Expats can swim up close with whale sharks, marvel at the beauty of butterflies, and have a 360-degree view of the city on top of Busay Hill. There are also many beaches to spend a lazy afternoon on and eat the freshest catch of the day.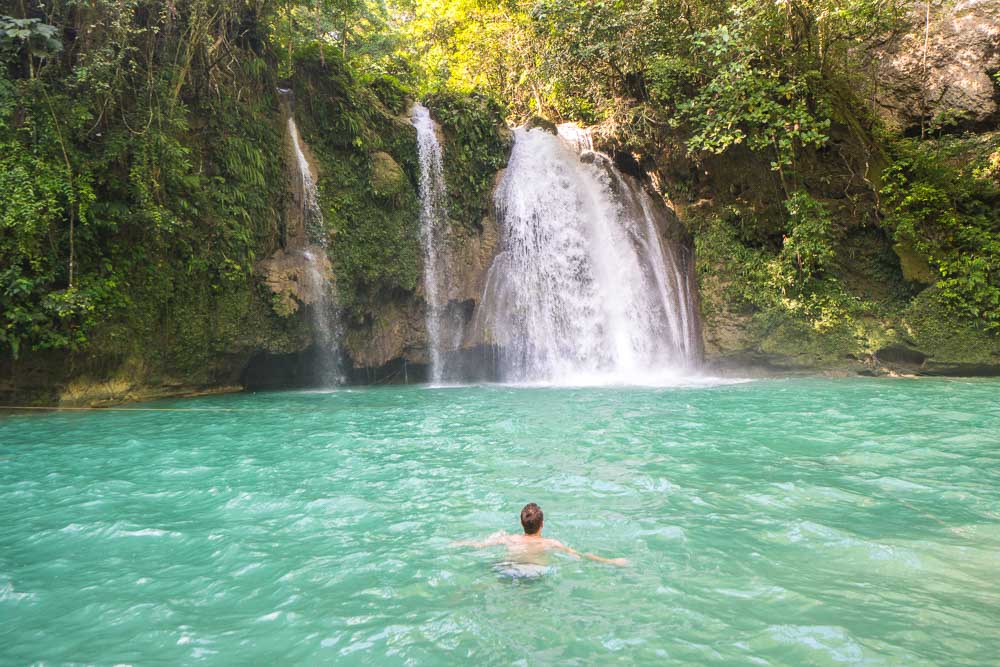 The average monthly cost of living in Cebu City is 96,582.74 PHP ($1,851.34 USD) for a family of four. Rent for an apartment ranges between 13,800.00 PHP ($264.52 USD) and 45,285.71 PHP ($868.06 USD).
Furthermore, healthcare will not be a problem in the city. There are hospitals with state-of-the-art facilities and advanced technologies ready to be of service to those who need them.
Flying domestically and internationally from Cebu can easily be done at the Mactan-Cebu International Airport. There is no need to traverse long distances just to be able to travel elsewhere.
Where to Retire in the Philippines: Dumaguete City
Dumaguete City is also known as the "City of Gentle People." Locals in the community are considered friendly, warm, and easily likable. Because of this, expats might just feel right at home in this welcoming city. It was even ranked as one of the "Best Places to Retire Around the World" by Forbes Magazine. Despite being published years ago, the same still holds true for the city today.
The average cost of living in Dumaguete City is 93,674 PHP ($1,795.59 USD) for a family of four.
Even if it is considered a small city, living in Dumaguete offers the same luxuries that one can expect in a big city. There are different healthcare institutions that are easily accessible, putting your worries at ease should medical services be needed. However, there might be instances when your medical condition cannot be adequately addressed in the city. This could necessitate a trip to Cebu City.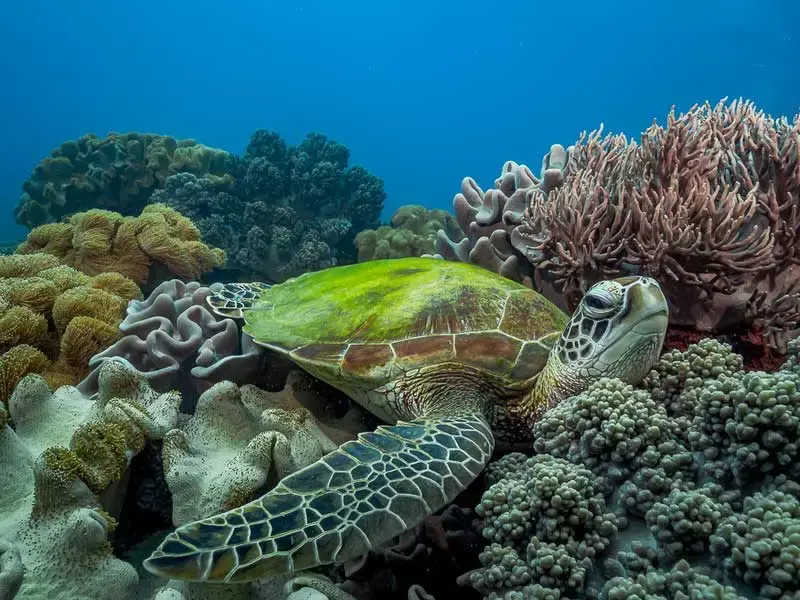 The city is also rich in culture, with its Sandurot and Buglasan Festivals. But not only that, there are different buildings that showcase the art deco architectural style, such as the Park Building and the Uymatiao Building.
Those who want to swim with turtles can also do so on Apo Island. Experience its rich marine life without having to travel too far. This makes it suitable for retirees who want to go on an adventure underwater. But if this is too daunting, you can take a leisurely stroll at the Ninoy Aquino Memorial Freedom Park. Many families bring out their picnic mats to spend a simple but fun afternoon.
The Dumaguete-Sibulan Airport is a few meters away from the city of Dumaguete.
Where to Retire in the Philippines: Iloilo City
The heart of the Philippines, Iloilo City, is one of the fastest growing cities in the country. But the hustle and bustle of urbanization is complemented by historical landmarks, nearby beaches, and friendly locals.
Retirees who love to travel back in time and learn more about history will fit right into the city. There are heritage houses and mansions still standing to this day from when they were built during the Spanish-era. Visit Molo Mansion, Casa Mariquit, and Camiña Balay nga Bato to get a glimpse of what life was like decades ago.
Within the province of Iloilo, Islas de Gigantes is one of the destinations that you shouldn't miss out on. There are white sand beaches, unique rock formations, and clear waters. You can also venture out of the city and easily visit the islands of Boracay and Guimaras for a quick beach trip.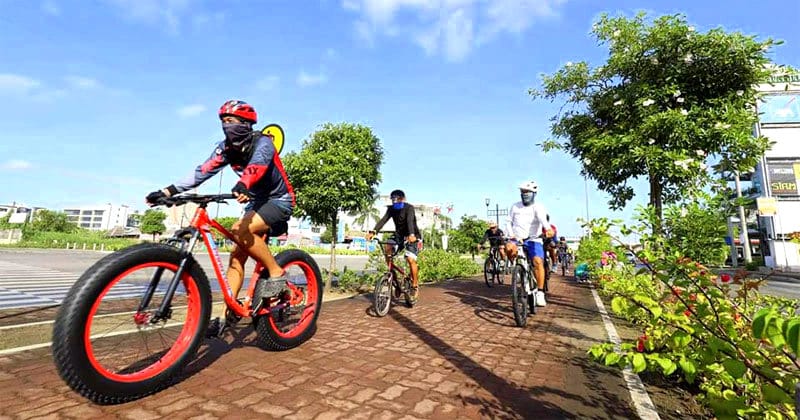 Iloilo City has also been named as the "Bike Capital of the Philippines." It has 32 kilometers of bike lanes and more developments regarding their interconnectivity are set to come. Safely traverse the city and reward yourself with the famous La Paz Batchoy after pedaling through the streets.
The cost of living in Iloilo City is 87,669.48 PHP ($1,677.88 USD) for a family of four. Expenses for rent range between 5,000 PHP ($95.69 USD) and 15,000 PHP ($287.08 USD).
Different hospitals can be found in the city, one of which is The Medical City. The institution offers a wide array of healthcare services for both simple and complex medical conditions.
Traveling to and from Iloilo City can be done through the Iloilo International Airport.
Where to Retire in the Philippines: Baguio City
Expats who are accustomed to the cool weather in their home countries can consider moving to Baguio City. The City of Pines, as it is also commonly known as, has temperatures ranging between 15°C and 23°C all year round. Because of this, it is a favorite place to go to for citizens wanting to escape the heat.
The monthly cost of living in Baguio City is 79,754.30 PHP ($1,528.77 USD) for a family of four. Additional costs for rent can range from 8,250.00 PHP ($158.14 USD) to 29,500 PHP ($565.47 USD), depending on the size and location of the apartment.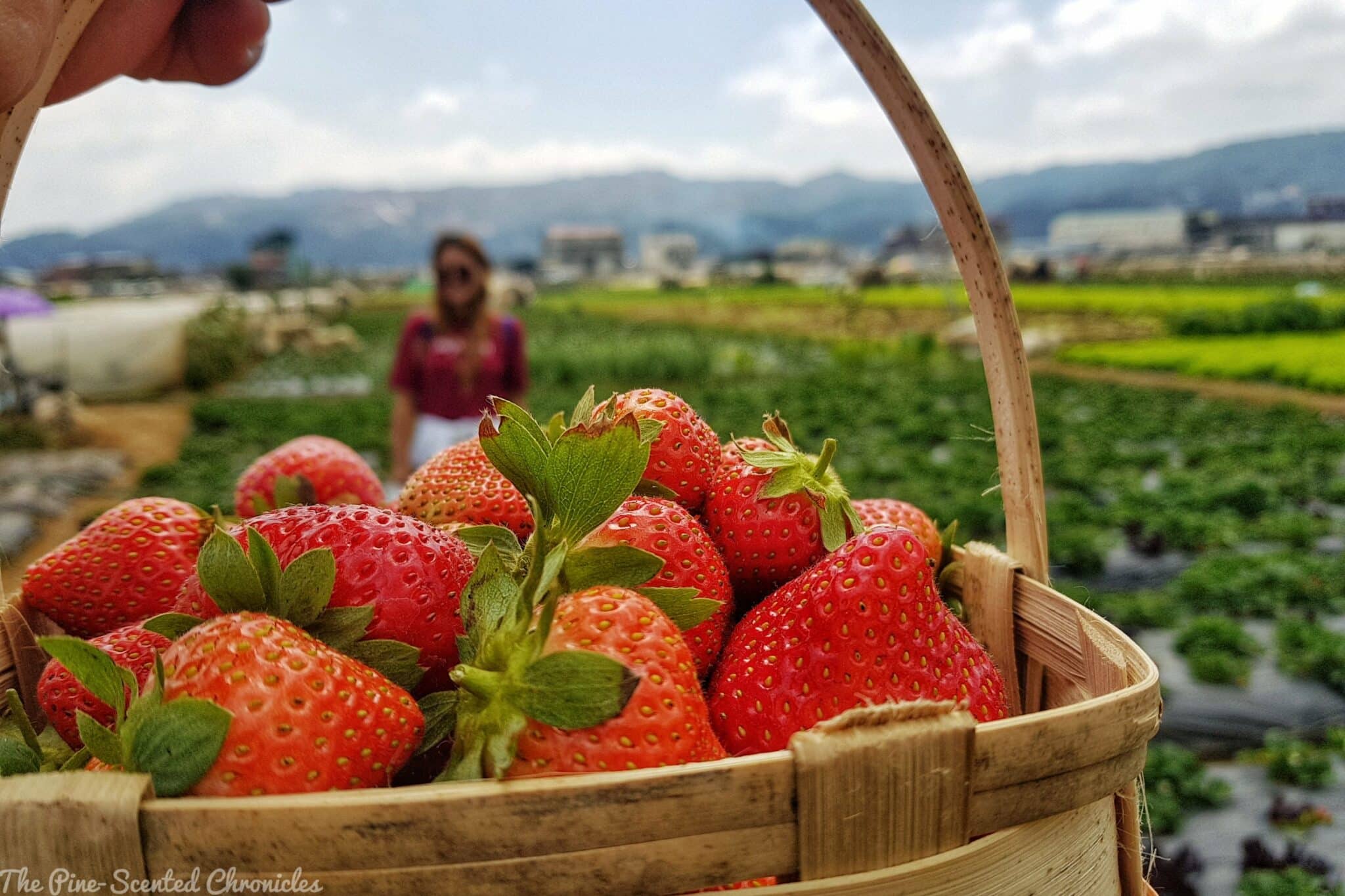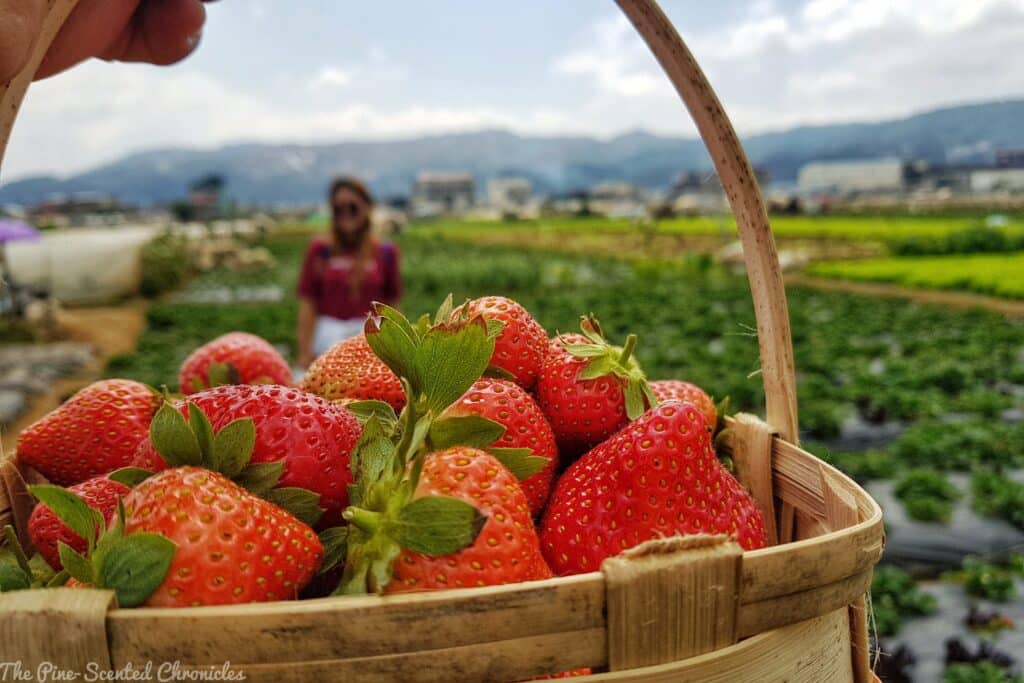 Even if you won't find the same upscale restaurants that you would in Makati or Taguig, Baguio still has a lot of casual dining options that offer delicious and unique dishes. There are also many places to relax and do activities, such as horseback riding at Camp John Hay. You can even pick your own strawberries at the farm located a few minutes away from the city center. Apart from that, Baguio has a public market where you can purchase the freshest produce at reasonable prices.
However, Baguio is usually a 4-hour trip from Metro Manila. Although there are a couple of private and public hospitals in the city, many still prefer to drive to Manila to receive specialized health care. This may come as a disadvantage for expats who need advanced treatments, which are often available in top hospitals outside of Baguio.
Where to Retire in the Philippines: Bacolod City
Bacolod City is also known as the "City of Smiles" because of the annual MassKara Festival celebrated by the local community. But it has more to offer expats planning to settle in the country. Because of this, it was named as the most livable urban center in the Philippines a few years back.
It is suitable for those who want just the right amount of city life and the charm of a small city. Residents generally feel safe because of the low crime rate and peaceful atmosphere. At the same time, hours won't be wasted stuck in traffic because of favorable conditions on the road. This gives you more opportunities to go around and experience life in Bacolod. You can grab a bite of the famous chicken inasal and piaya. There are also nearby attractions such as The Ruins that make you feel as if you were transported back in time.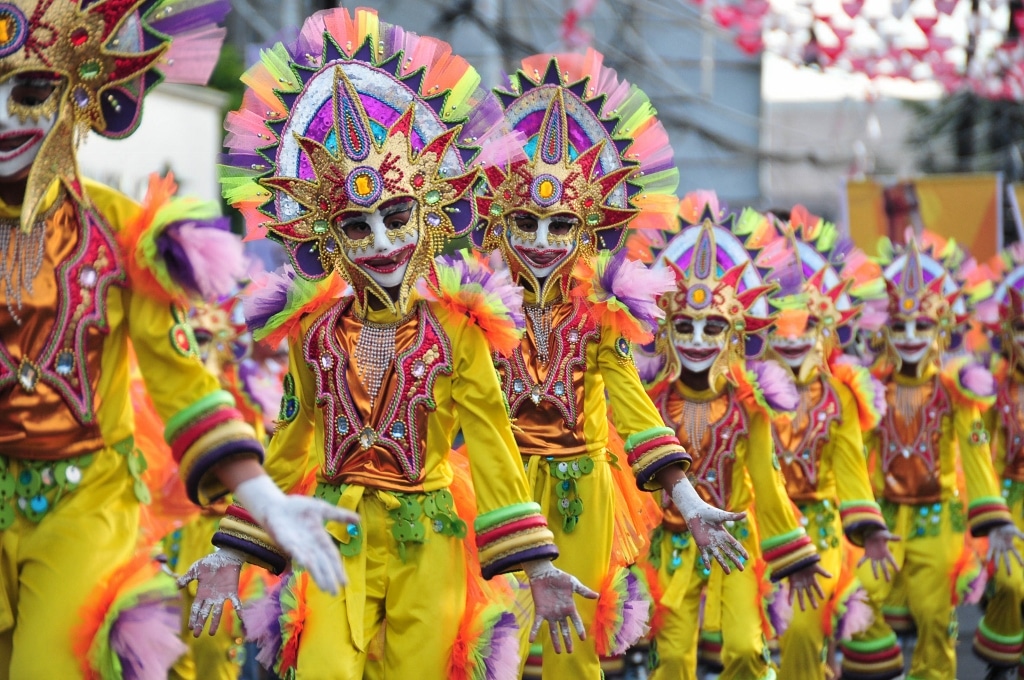 The cost of living in Bacolod City is 42,882.92 PHP ($822 USD) for a family of four. Rent often ranges between 11,372.84 PHP ($218 USD) and 23,789.07 PHP ($456 USD).
The Bacolod-Silay International airport is also easily accessible, making travel not much of a hassle.
Where to Retire in the Philippines: Tagaytay City
For those who don't want to live too far from Metro Manila, Tagaytay City would be a suitable option. It is around two hours away and is well-connected by express highways. You can easily reach NAIA for your travels and hospitals outside of Tagaytay for your healthcare needs.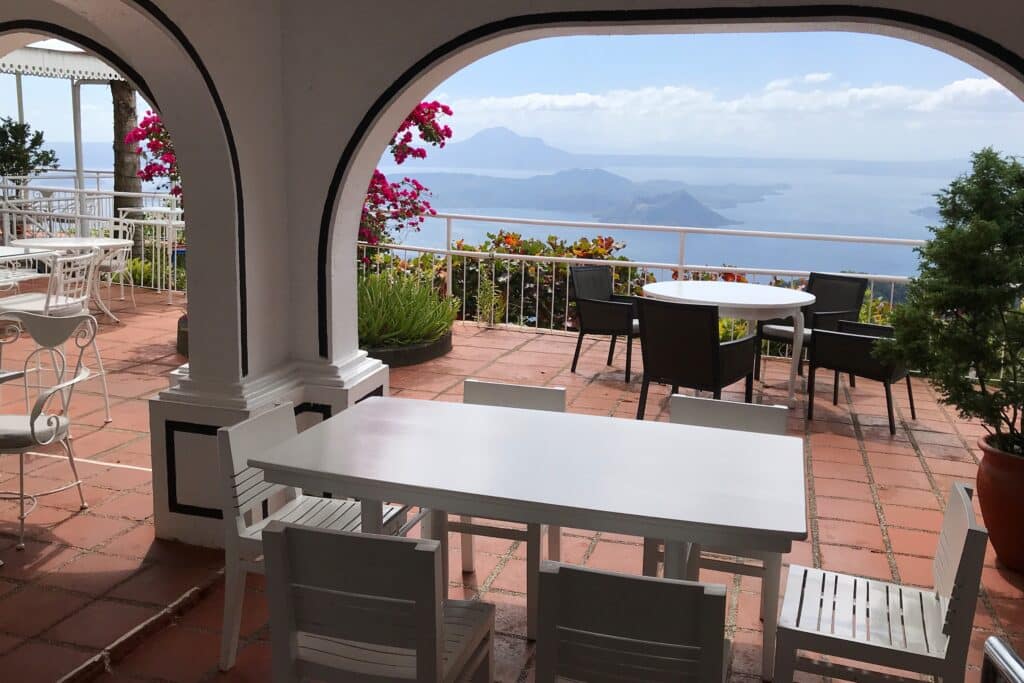 Retiring in Tagaytay means enjoying a cool breeze with an average temperature of between 29°C and 33°C throughout the year. There are many restaurants where you can enjoy your cup of coffee with a view of the Taal Volcano, the smallest volcano in the Philippines. You can also head to Tagaytay Picnic Grove to go horseback riding. It offers a relaxing atmosphere where you can just be.
However, when the weekend comes, expect heavy traffic. Given its close proximity to Metro Manila, many citizens go on a quick day trip to Tagaytay to unwind. At the same time, the Taal volcano is still active up to this day. Clouds of smoke can be seen from its crater, forcing local residents to seek safe shelter elsewhere.
Conclusion
That sums up the list of where to retire in the Philippines. In general, living in the country is affordable and exciting. There is always something to do for every budget and lifestyle, whether it be hiking up the mountains or having a quiet afternoon with a scenic view. 
Pained by financial indecision? Want to invest with Adam?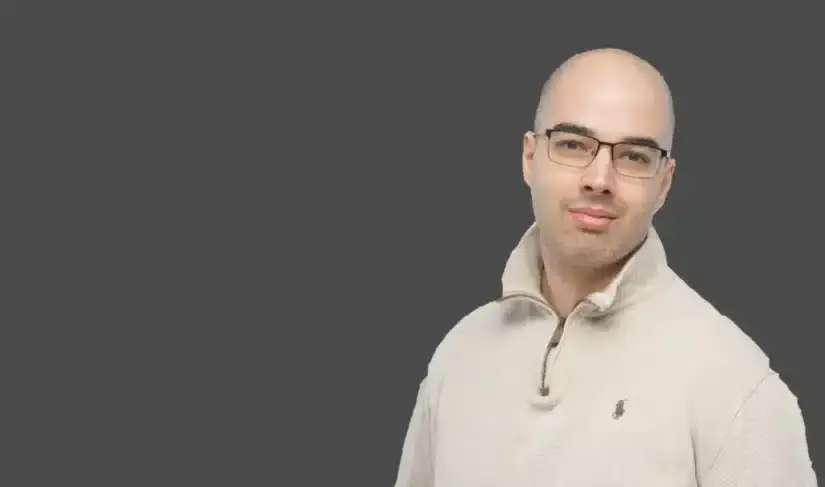 Adam is an internationally recognised author on financial matters, with over 438.5 million answers views on Quora.com and a widely sold book on Amazon
Tags
7 best places to retire around the World
,
best places to live in the Philippines
,
bike capital of the Philippines
,
City of Gentle People
,
City of Pines
,
City of Smiles
,
cost of living in Baguio City
,
cost of living in Cebu City
,
cost of living in Davao City
,
cost of living in Dumaguete City
,
cost of living in Makati City
,
cost of living in Taguig City
,
cost of living in the Philippines
,
living in Davao City
,
living in Makati City
,
living in Taguig City
,
most livable urban center in the Philippines
,
retire in Bacolod City
,
retire in Baguio City
,
retire in Cebu City
,
retire in Dumaguete City
,
retire in Iloilo City
,
retire in Tagaytay City
,
retire in the Philippines