This article was last updated on September 27, 2019
Continuing my review series of popular investment and insurance providers, I will review William Russell today.
They are a health and life insurer focusing on the expat market, across more than 100 countries.
For anybody with any questions, or for those that want cheaper or better insurance options, please email me on adamfayed@hotmail.co.uk or adamfayed@int-amg.com.
Where is William Russell commonly sold?
They are sold globally. As they can't accept local clients, they are sold widely in Dubai, Qatar, Singapore, Hong Kong and other expat-focused cities.
How do the William Russell plans work?
They have numerous healthcare options including. Just like other insurers, they have cheaper plans covering just the basics, and more extensive options.
Currently their plans are:
Essential Care.
The cheapest option, starting from $66.99 a month.
$250,000 annual limit.
In-patient coverage.
$2,500 post-hospital out-patient coverage.
Full cancer coverage.
This option merely protects you for the basics conditions, such as serious and life threatening illnesses.
2. Essential Care Plus
From $102.03 a month
$500,000 annual coverage limits
$10,000 outpatient coverage
Also a relatively basic option.
3. Elite Bronze
$1,500,000 of annual coverage.
Worldwide coverage excluding the US.
Full cancer coverage.
From $88.40 a month.
Similarly to the Essential Care plans, this is a fairly basic plan.
4. Elite Silver
$2,500,000 of annual coverage.
From $152.91 a month.
Worldwide coverage excluding the US.
Full inpatient and outpatient coverage.
$300 wellness coverage after 6 months waiting period.
$200 well-child benefit after 12-month waiting period.
$15,000 per year for complications of pregnancy coverage after 12-month waiting period.
Possibility to add dental coverage with a 6-month waiting period.
You can also add complex dental coverage with a 12-month waiting period.
This is a more extensive option, but becomes expensive for older applicants.
5. Elite Gold
$5,000,000 annual limit, the most extensive plan.
From $249.46 a month.
Worldwide coverage excluding US.
Full inpatient and outpatient coverage.
$750 wellness coverage after 6 months waiting period.
$400 well-child benefit after 12-month waiting period.
$15,000 routine maternity care and childbirth coverage after 12 months.
Full complications of pregnancy coverage after 12-month waiting period.
$1,500 routine dental after 6 months waiting period.
With the group coverage, William Russell split it into different group sizes:
3–9 employeees.
10–39 employees.
40+employees.
This leads to discounts, where appropriate. Excesses or deductibles also lower the costs of healthcare with William Russell, like with other insurers.
They offer deductibles from $0 to $10,000 a year.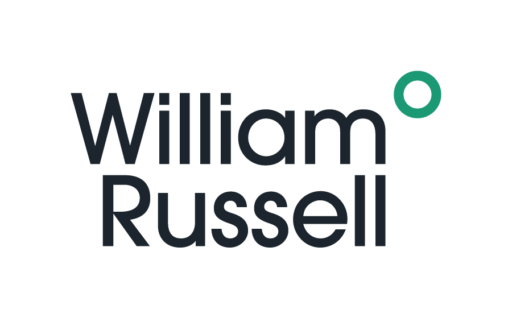 How about the income protection and life insurance
The features of the income protection plan is:
Protect up to 75% of your income with a $144,000 annual limit.
Pick a 3 or 6 month deferred period, meaning how long it takes for the benefit to be paid.
You can apply up to the age of 55. If you already have coverage in place, you can stay covered until 70.
From $88 a month.
Portable to most countries if you move as an expat, but exceptions apply.
It is available to groups and individuals.
The benefit is paid until you are unable to return to work after 24 months, aged 65 or death.
The life coverage is fairly simple and vanilla and has the following benefits:
Cover up to 20x your annual income, with $2m being the maximum coverage-level
Euro, USD and Pounds all available for paying and receiving benefits.
You can link the life cover to a terminal illness, meaning you are paid out if you are diagnosed with an illness where you will die in 12 months.
No medicals are usually required for the under 50s, if the coverage level is $750,000 or below, but exceptions exist.
What are the pros of the insurance?
The best things about William Russell is:
They do offer monthly, quarterly and annual payment options. This isn't unique in the market but some insurers only have annual premiums.
They have discounts for families on family plans.
The income-protection benefit is reasonably priced, as is the life insurance.
There are many added services, like dental care.
How about the negatives?
The main negatives are:
The premiums aren't that cheap considering the quality of the coverage. This is especially the case for the health coverage.
They do refuse people with pre-existing conditions. In other words, rather than just excluding those conditions, they sometimes reject whole applications, especially for older people. They don't reject all people who have such conditions, though. It is done on a case-by-case basis.
They can't accept local clients that want expat-level coverage.
Their forms and processes aren't that bureaucratic, but there are other insurance companies that utilize technology in a more productive way.
The life insurance isn't term cover, it is renewed yearly, so the premiums can be hiked every year in some cases.
How do you claim?
You can submit a claim through their apps.
How long does it take to pay a claim?
Usually it takes William Russell 1–3 weeks to pay a claim.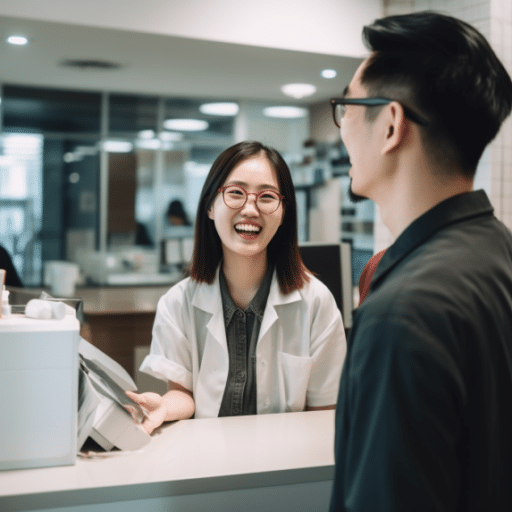 Which clinics and hospitals can you use?
There is a list available on the William Russell website, which looks at the clinics and hospitals that can be used. Some of them have direct billing options.
Which countries are excluded?
Iran, North Korea, Libya, South Sudan, Syria, the USA, Yemen and Switzerland are currently excluded.
In addition there are many restricted countries, including Cameroon, Congo, Togo, Gabon and the Ivory Coast.
Do William Russell increase their premiums?
Yes, from 2010–2017, they increased premiums by an average of 7.8% per year, and 8.5% in 2019.
The increases haven't been consistent, however. In Hong Kong and some countries with high medical inflation, premiums have been hiked by considerably more than these figures.
Conclusion
William Russell isn't a bad insurance options, but there are better alternatives in the market, for most people.
Most of the clients and people I have met who have bought this policy, haven't been unhappy, but usually prefer alternative provisions on the health insurance side.
They are one of the few providers in the market to offer income protection/disability coverage, however, and this is a value-added.
Do you offer health and life insurance?
My main services are investment and financial advisory-related services, but I do have access to insurance options.
Further reading
In the article below, I review another insurance company operating in the expat market: