Woodville Litigation Funding investment review – that will be the topic of today's article.
If you have been proposed Woodville Litigation Funding and want a second opinion, you can email me (advice@adamfayed.com) or contact me here.
We can sometimes offer discounts, and other benefits, if you want to invest in Woodville, compared to many other providers, or introduce alternatives which might be better for your situation.
If you are an advisor or introducer who is looking to distribute Woodville, or want to understand more about the terms, you can also contact me, as we co-operate with several people globally on alternative investments.
Woodville do not focus on UK-resident investors, so this review should be considered by people living outside the UK only.
Introduction – who are Woodville and what are the basics associated with this investment?
Woodviile are a UK-based company who specialize in litigation funding. The main focus is in consumer finance and personal injury.
The company makes a return of the proceeds if a successful claim is made by somebody who qualifies for one of the loans.
Woodville offer a one, two and three year bonds. The returns are 10%, 11% and 12% respectively.
The investment is available in Euros, USD and British Pounds.
The investment minimums are $10,000, with most investors doing much higher sums.
They have over 1,500 active investors and have raised over 37 million Pounds. They aim to raise over 200m.
Thus far, 30,000 claims have been funded.
Where is the investment sold?
The investment is sold globally, but especially in expat hotspots such as the UAE, Saudi Arabia, Qatar and beyond.
Often it is part of a wider portfolio, sold on platforms such as Custodian Life and Capital Platforms.
How does Woodville manage the risk?
Woodville selects cases based on three criteria according to materials they have produced
They enter at a late stage of the process when liability is established
The lending to law firms is done after ATE insurance is put in place
They are given assignment rights on each case.
What are the positives associated with this investment?
If you are holding Woodville as a small part of a diversified portfolio, then it might fit in with your strategy.
There is the security of having First Charge over the legal cases
The insured option, which is only available on larger amounts of money, offers enhanced protections
0% default rate so far, and an expanding company in an area (litigation) which is becoming a bigger market over time.
The returns are net of fees and charges, so clients don't have to calculate a complicated ROI
The litigation market is growing and is currently worth hundreds of billions a year. There is a constant demand for this kind of work, even in economic downturns.
Woodville are focused on the more liquid end of the market, with many of their loans maturing in 6-12 months. Many larger providers don't give out these kinds of loans to law firms.
Whilst some people might have a moral problem with funding lawsuits, there is an alternative narrative. Namely, the traditional legal system doesn't work well for people without big pockets. It is too expensive and troublesome to take a case to court. What is more, if you lose, you usually have to pay the other side's legal costs, which can be crippling. This kind of financing does address the balance, and give people new options to pursue.
What are the negatives?
The main negatives are:
You are locked in for 1-3 years.
If you don't go for the insured option, you are taking a bigger risk than through A-rated corporate and government bonds.
With an investment of this kind, there is always a risk of completely losing your capital.
Like all investments like this, you are taking a bigger risk compared to investing in say A-rated government bonds, but the returns are much greater too. The question is if the risk-adjusted returns are worth it.
You are reliant on your investment advisor to construct a good, well-rounded portfolio, which meets your needs. This is the case with any investment though, and can be a positive or negative depending on who is representing you.
Woodville is completely focused on the UK-market (meaning they are focused on lending to UK law firms not UK-based investors). This is good in some ways. It is a tried-and-tested market, and there isn't the complexity of multi-jurisdictional lawsuits. It is also a stable market, because some people always take the litigation route. In fact, people are arguably more likely to seek litigation during troubling economic times. It does mean you are reliant on one economy though.
How does the insurance option work?
On amounts above $100,000, it is possible to add an insurance option. This option is done through Talisman Casuality Insurance.
If after two weeks of payment being due, Woodvile haven't paid, the investor can first speak to Woodville.
If that doesn't work, it is possible to speak to Talisman directly to make a claim, within 28 days.
What are the challenging going forward for firms like this?
The more difficult economic conditions in 2023 and possibly 2024 could present opportunities and threats for firms like Woodville.
It could be argued that more difficult economic times will result in more people taking litigation action against others.
What is more, Woodville aren't reliant on getting money from the banks, so higher interest rates shouldn't affect the model.
With that being said, more difficult economic times always presents threats to any business model.
Conclusion
If kept as a small percentage of a larger portfolio, Woodville can offer a value-add if you are looking to diversify, as can the insurance option on investments above $100,000 or currency equivalent.
Allocations to the non-insurance option shouldn't be overly high, however, as risks do remain.
Pained by financial indecision? Want to invest with Adam?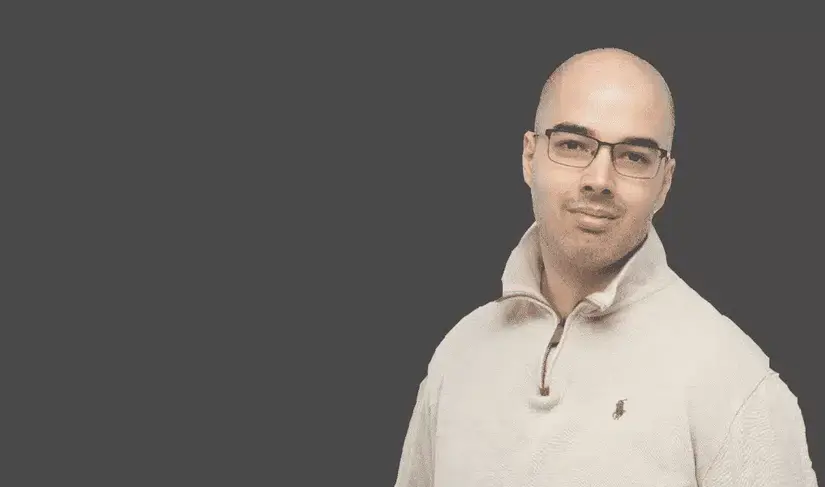 Adam is an internationally recognised author on financial matters, with over 669.2 million answer views on Quora.com, a widely sold book on Amazon, and a contributor on Forbes.
Further Reading
On the article below, taken directly from my Quora.com answers, I speak about the FTX scandal and collapse, alongside numerous other topics.
Tags
woodville are loan note
,
woodville are loan note review
,
woodville ate fund
,
woodville ate fund review
,
woodville ate fund reviews
,
woodville consultants
,
woodville investment bond
,
Woodville Litigation
,
Woodville Litigation Funding
,
Woodville Litigation Funding investment review
,
Woodville Litigation Funding review