Those considering starting a professional adventure in the heart of the Mediterranean can consider working in Italy as an expat.
It's possible that Italy's job market may be difficult to navigate because of the high unemployment rate that still exists in the country.
Despite this, we will walk you through the steps necessary to secure employment in Italy, irrespective of the line of work that you already have.
It is essential to be aware of the fact that having a command of the Italian language can greatly contribute, in a positive way, to the development of a stable and successful professional trajectory within the country.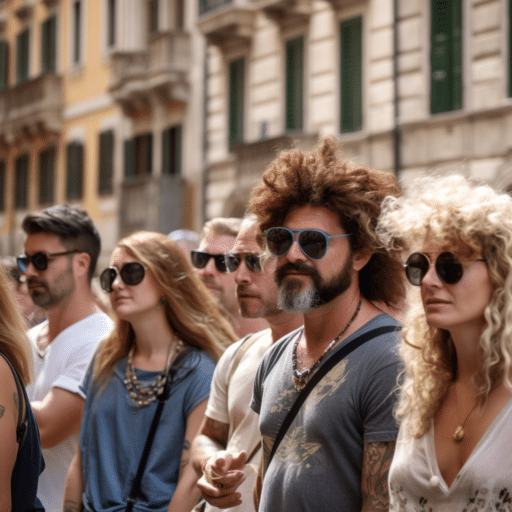 The vast majority of workers typically adhere to a traditional work schedule, which typically consists of regular working days on Monday through Friday.
When engaging in self-employment, the potential benefits that come with being able to choose one's own workdays and hours may be offset by the difficulties that come with autonomously creating a business.
Everyone who is officially enrolled in the Social Security system has the right to make use of the various benefits that are made available through that system.
These benefits include but are not limited to, free access to public healthcare services, retirement pensions, authorized leaves of absence from work, and assistance in times of financial hardship.
People who are self-employed often choose to participate in a social security program that is not the traditional one, which can make them ineligible for some benefits.
It is advisable for an individual, regardless of whether they are self-employed or receive a salary from an employer, to work toward a monthly income that is at least similar to the average wage of 1,800 EUR (1,980 USD). This goal should be pursued.
If you want to invest as an expat or high-net-worth individual, you can email me (advice@adamfayed.com) or use these contact options.
How to Apply for a Job in Italy as an Expat
Individuals who are citizens of the European Union have the ability to engage in activities such as travel and employment anywhere within the borders of Italy.
However, in the event that persons are making the shift to a full-time basis, it is possible that they may be required to meet some administrative obligations connected to their newly obtained residency.
Individuals who are not citizens of a country that is a member of the European Union need to get a work visa before beginning any kind of employment in Italy.
In almost every circumstance, securing a job prior to relocating is an absolute necessity. Employers in Italy are responsible for handling the visa application procedure on behalf of their foreign employees.
The cost of applying for a visa might range anywhere from one hundred to two hundred euros on average.
Individuals who are engaged in remunerative occupations, temporary employment typically in the fields of agriculture or tourism, extended temporary employment spanning a duration of two years, sports-related endeavors, creative pursuits, working vacation programs, scientific research, and other activities that fall into comparable categories are eligible to apply for visas.
There is no guarantee that one will be granted a visa, even if one possesses extraordinary qualifications and is a perfect fit for the position as well as the company.
The issuance of visas is restricted due to the establishment of a quota system that is known as decreto flussi, which literally translates to "flow decree."
Every year, Italy allows approximately 30,000 employees who are not citizens of the European Union (EU) to enter the country.
The individual's country of origin, the applicable visa type, and the expected length of stay all play a role in the determination of whether or not they will be permitted entry.
Working in Italy as an Expat
Working in Italy as an Expat from EU Countries
As was said earlier, people from other European countries seeking employment in Italy are not subject to a stringent set of restrictions.
According to the regulations that are specified in the laws of the European Union that apply to the free movement of individuals, it is not necessary to seek any specific permissions at any time.
A current photo identity document, such as a driver's license or passport, and a fiscal code, also known as a codice fiscale, are typically required in order to complete this procedure.
It is necessary to make a formal request to the Agenzia delle Entrate in order to receive a tax identity number in Italy. This can be done by visiting their website.
Even though obtaining a work visa or permission is not required in order to remain and work in Italy, it is still important to finish the registration process once you arrive in the country.
In order to ensure that you are in compliance with the relevant protocols, you will need to formally register your presence at a police station and fill out the proper papers and paperwork there.
If you plan to apply for permanent residence in the country at a later date, it is in your best interest to register your stay in the country as soon as you arrive.
You can ensure that your presence in the country is formally documented at the earliest possible time by acting swiftly in the manner described above.
Working in Italy as an Expat from Non-EU Countries
In order to work legally within the borders of the country, non-native nationals from other nations will need to obtain a current work visa.
It is essential to emphasize the significance of finding work in Italy needs to be regarded as a top priority.
This is because your Italian employer will be responsible for managing the majority of the visa application procedure on your behalf.
This is owing to the fact that your Italian employer will be located in Italy. Please continue reading as we provide direction on the steps involved in locating employment opportunities in Italy and applying for those positions.
What is the Average Salary in Italy
Before taking into account any applicable taxes, it is estimated that the monthly mean wage in Italy falls somewhere in the range of 1,700 to 1,800 euros.
There is a monthly net worth of around 1,400 to 1,500 Euros associated with this.
There is certain to be a large amount of diversity in this regard, and the degree to which there is such variation is dependent on a variety of factors, including geographic location, professional field, and level of competence.
When a person's level of income rises, so does the amount of tax that person is required to pay.
It is important to gain an idea of the relative income levels across many occupations, and one way to do this is to note that teachers receive an annual remuneration of approximately 31,000 Euros on average.
Both nurses and architects have reported receiving reduced annual salaries, with nurses receiving 25,000 Euros and architects receiving 21,000 Euros, respectively.
In the meantime, the yearly compensation for marketing managers is 45,000 Euros, which is considered to be a satisfactory level of financial reward.
It is important to recognize that Italy is a unique case among the countries of Europe because it does not have a policy establishing a minimum wage.
This is something that should be acknowledged. Some members of the labor force are paid as little as 500 euros per month, which is evidence that exploitative working conditions are all too common.
Self-Employment in Italy as an Expat
Considering all of the aforementioned information it should facilitate your decision-making process in determining whether pursuing self-employment in Italy is the most optimal choice for you.
This section will explore the process of initiating an independent enterprise, highlight some highly profitable self-employment opportunities across the nation, and discuss the advantages accessible to self-employed individuals.
How to be Self-Employed in Italy as an Expat
In the context of freelance work in Italy, individuals who are not nationals of the European Union will encounter a range of restrictions and requirements.
EU workers have the ability to enter the nation, complete the necessary registration process with local authorities, and establish their own businesses, provided they adhere to the specific protocols and requirements applicable to their respective occupations.
In contrast, individuals who are not nationals of the European Union are required to initiate the process of obtaining a work visa, which is contingent upon an annual limit.
European Union (EU) workers possess the ability to conveniently enter the nation, complete the necessary registration procedures with the local authorities, and thereafter establish their own entrepreneurial ventures.
Prior to submitting a visa application, it is imperative to possess a comprehensive understanding of the specific nature of self-employment that one intends to engage in.
This text may potentially fall inside one of the subsequent categories: Startup, Corporate Role, Business Owner, Freelancer, and Sports Activity.
The issuance of a work visa is contingent upon the assessment of your qualifications and compliance with the quota requirements by both the immigration office (SUI) and the Provincial Directorate of Labor.
Prior to commencing any company venture, it is important to possess a tax identification number and a value-added tax (VAT) number in order to ensure appropriate tax registration.
It is noteworthy that the tax rates levied on one's income are equivalent to those imposed on income earned by individuals who are not self-employed.
Choosing Between Freelancing or Setting Up a Company
Freelancing is widely regarded as a highly accessible avenue for anyone seeking to establish themselves as self-employed professionals. Limited liability companies (LLCs) represent an alternative choice.
In order to establish a limited liability corporation (LLC) or a joint stock company (JSC), a comparatively larger initial investment is required.
For those with aspirations of becoming business owners and anticipating the imminent launch of their own enterprise, it is highly advisable to give careful consideration to the prospect of engaging the services of an accountant.
There is a potential requirement for the payment of corporate tax associated with this particular form of organizational structure.
It is important to bear in mind that the payment of income taxes is obligatory for individuals engaged in both forms of self-employment.
Therefore, it is advisable to make appropriate preparations and arrangements in this regard.
When doing an assessment of the potential profitability of your firm, it is essential to consider the expenses linked to operating a corporate entity.
Best Freelance Jobs in Italy
The range of highly profitable employment prospects available to self-employed individuals in Italy is extensive.
In addition to freelancing and remote job opportunities, there exists a demand for many occupations in the United States, such as web and app developers, engineers, educators, and related professions.
In order to pursue a career as a freelancer, consultant, or business owner, it is crucial to have a strong network of professional connections within one's specific field of competence.
This statement holds true irrespective of the chosen professional domain.
The Benefits of Self-Employment in Italy
Individuals who are self-employed and operate their own businesses are obligated to make regular contributions to the Istituto Nazionale di Previdenza Sociale (INPS).
This suggests that individuals are entitled to receive social security benefits as long as they are registered in the appropriate program.
This encompasses the capacity to engage in the government-provided healthcare program alongside other financial safeguards such as a pension or employment perks.
In the case of an accident, occupational disease, or mortality that occurs in the workplace, you will also receive protection from INAIL, an acronym for the National Institute for Insurance against Accidents at Work.
Conversely, with regard to social security contributions and benefits, distinct disparities arise between individuals who are self-employed and those who are employed as workers.
Self-employed individuals bear the full burden of their social security contributions, whereas employees are obligated to cover only one-third of their social security expenses, with the employer assuming responsibility for the remaining two-thirds.
Given the aforementioned circumstances, it may be deduced that the onus falls upon you to undertake the task of enrolling in a compulsory scheme and fulfilling your financial obligations within the designated framework of the INPS plan.
The total income declared for tax reasons; specifically, the Individual Income Tax (IRPEF), is utilized in determining the extent of contributions for which an individual is qualified.
Taking a Leave in Italy
If a resident woman gives birth to her child, places her child for adoption, or takes in a foster child, she may be eligible for maternity leave, also known as "congedo di maternità," provided that she continues to meet her social security payment responsibilities during this time.
Although it is not required for independent contractors, freelancers, and other self-employed individuals to take a leave of absence from their place of employment, the same rules apply to them as they do to workers.
Taking a leave of absence is a necessity that must be fulfilled by each and every employee.
It is required to verify the precise criteria that are applicable to an individual's circumstance, and this must be done even if the individual has already registered with the INPS under a specific scheme, such as one that is applicable to agricultural employees or independent workers.
If such registration is not completed, there is no requirement that a minimum contribution be made as stipulated.
Those who are unemployed may have the opportunity to apply for maternity benefits, albeit doing so may be contingent on meeting certain requirements.
Individuals have the option of going to the INPS's official website in order to gain additional information regarding the special circumstances and additional requirements that apply to them.
Maternity Leave and Benefits in Italy
Maternity benefits include not just a maternity leave entitlement but also a maternity leave allowance.
The length of time that an individual is eligible for maternity leave lasts for a period of five months, during which time the compensation paid is equal to 80% of the individual's regular pay.
The time frame in issue may span a period of one month prior to childbirth and four months after childbirth, or it may span a period of two months prior to childbirth and three months following childbirth.
Another possibility is that the time frame in question may span a period of two months prior to childbirth and three months following childbirth.
Additionally, individuals have the opportunity to see if they are eligible for the "voucher for future mothers," which is a one-time payment totaling 800 Euros (or the equivalent in US Dollars).
Paternity Leave and Benefits in Italy
An employee has the opportunity to receive an allowance as a component of their paternity leave and the perks that come along with it; however, in order to make use of this entitlement, the employee is required to take a leave of absence from their place of employment.
A cash paternity benefit is a monetary compensation that is comparable to the entirety of one's wage for a length of five days, during which the individual is required to take leave from work.
This benefit is paid out in the form of paternity leave pay. This leave must be used up within the first five months after the birth of the child in order to be eligible for reimbursement.
When it comes to parental leave, it is acceptable for either the mother or the father to put in an application for the benefit.
A financial commitment that is comparable to thirty percent of an individual's annual salary is required to participate in this intervention, which can be utilized during the first eight years of a child's life.
The length of parental leave, which totals 11 months and can be split up however the parents see fit, is made available to them, with the stipulation that they take turns using the time off.
Most In-Demand Jobs in Italy for Expats
If you are looking for employment in Italy that is open to expats, this list is the best place to begin your search. As is the case in every nation, certain types of professional positions are in higher demand than others.
If you intend to make Italy your permanent home for an extended period of time, you will need to secure employment there.
Unless you are visiting Italy on a student, spouse, or retiree visa, you will need sponsorship from an Italian employer in order to remain in the nation and work there. This sponsorship can come in the form of a financial contribution.
Given how uncertain the Italian labor market is, these are definitely your best bets when it comes to securing that essential temporary residence visa.
Physiotherapists
Along with registered nurses and medical practitioners, other members of the healthcare workforce, such as physiotherapists, are in high demand.
Italy is home to some of the world's oldest towns and cities, and its population is also among the world's oldest, so it is undeniably important for the country to employ mobility professionals.
After taking care of the bureaucratic hurdles involved in obtaining certification and licenses to work in Europe, physiotherapists, and other equivalent musculoskeletal practitioners can choose from a wide variety of employment opportunities across the country of Italy.
Healthcare
In the United States, as in many other countries, there is a continuous demand for medical professionals such as doctors and nurses.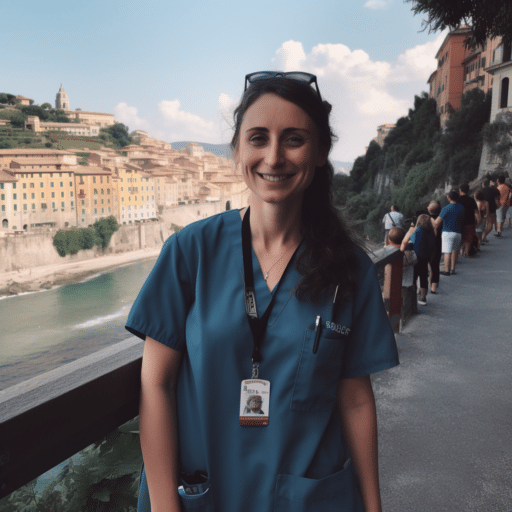 Despite the fact that it is unclear exactly what documentation is required to change your practice accreditation, it is widely held that Italy requires a far larger number of healthcare professionals than it now has.
If this describes you, you should be able to find out what you need to do to be allowed to practice medicine in Italy through the professional channels that are available to you or by looking at expat forums that are dedicated to the subject matter.
Because of the freedom of movement, it is likely to be governed by the EU; hence, this would be an appropriate area to begin looking for answers.
Sales
Because of the nature of the global marketplace, attracting customers from all over the world necessitates having a sales staff that is not only bilingual but also international.
This is of the utmost importance. Italy is not an exception to this rule.
If you have previous expertise in sales and/or a talent for the Italian language, most cities in Italy would be glad to recruit you.
There are a lot of different options available to you, such as working in an office or working from the comfort of your own home, and if you're coming from another country, you can capitalize on your knowledge with an important market.
If you want to find work as an expat in Italy, one of the most important selling points you may use is the fact that diverse geographical locations and languages represent new possibilities for customers.
Teaching English
In spite of the fact that Italy is geographically located smack dab in the middle of Europe, which is home to a sizeable population that is fluent in two or more languages, a significant number of Italians do not speak Italian.
Many people, depending on where they were born and raised, have a preference for learning either Spanish, German, or French.
As a consequence of this, there is still a substantial demand for native English speakers to teach the language to those who have just immigrated to Italy, including both Italians and refugees.
It's possible that you won't even need experience if you speak English as your first language and have a degree in the relevant field.
Having said that, if you hold a language teaching degree such as a TEFL, TESOL, or CELTA, your chances of finding a job are greatly boosted.
Naturally, there is a season to apply for positions for a September semester (term) start, as there is with any teaching post; nevertheless, if you're interested in working at a language school or as a tutor, you can uncover opportunities pretty much all throughout the year.
This is especially true in the United States, where the academic year begins in the fall and ends in the spring.
If it is not already included in your relocation package, many colleges will assist you in obtaining housing as an added perk of attending their institution.
During the interview process, it is always a good idea to ask questions, but it is especially important to do so if you reside in a small town with few rental options or in an expensive area where you may be out of luck unless you have some insider knowledge.
IT and Other Tech Jobs
Where would we be if it weren't for the IT superheroes? Since nothing in business can be done in this day and age without the assistance of technology, those who are skilled in the use of computers will be in high demand.
You, along with other professionals like technicians, coders, consultants, and developers, work in what is perhaps the most successful industry on the planet.
If you have experience in computing or a degree in the field, it is feasible to obtain work in almost any industry due to the fact that almost everyone periodically needs technical support.
Therefore, regardless of whether you choose to work independently as a consultant, for a huge corporation, or in a small independent startup, you will find a wide variety of opportunities available to you throughout Italy.
Tourism Industry
The country of Italy's primary source of foreign currency comes from the tourism sector.
Because Italy receives millions of tourists every year, you should seriously consider relocating there if you have experience working in the tourism business as a tour guide, in the logistics department of travel agencies, in customer service, or even in the organization of events that are designed to promote tourism.
Taking into consideration that the majority of visitors to Italy come from other countries, it might be quite useful to have a knowledge of how the rest of the world perceives Italy from the outside.
Before deciding to become an expat in Italy, there is a strong chance that you will travel to the country very frequently as a tourist.
Utilize your experience to your advantage in order to bolster your application. The tourist industry is another one that substantially benefits from having access to different languages.
Digital Advertising
You are familiar with your CMOs and SEOs, right? After that, you'll be able to establish permanent residence in Italy and begin a career in digital marketing there.
Even while traditional marketing in the form of print media and events is still around, digital marketing is how we learn about new products and services, and ultimately how we utilize it to make the majority of our purchasing decisions.
At this point, practically every company will have at least one department dedicated to marketing. Even the smallest bakeries and cafés need a website and a social media presence in order to be found online and visible to customers.
As a direct consequence of this, you have access to a diverse range of commercial and industrial opportunities.
If you have a lot of experience, you might even be able to become a marketing consultant and set your own day prices for audits.
This would need you to have a lot of expertise. When it comes to digital marketing, there are many different avenues to investigate and consider.
Hospitality Industry
Are you familiar with the layout of a bar, restaurant, hotel lobby, or motel room? Perhaps opening a cafe or bed and breakfast in a quaint Italian village is one of your lifelong goals.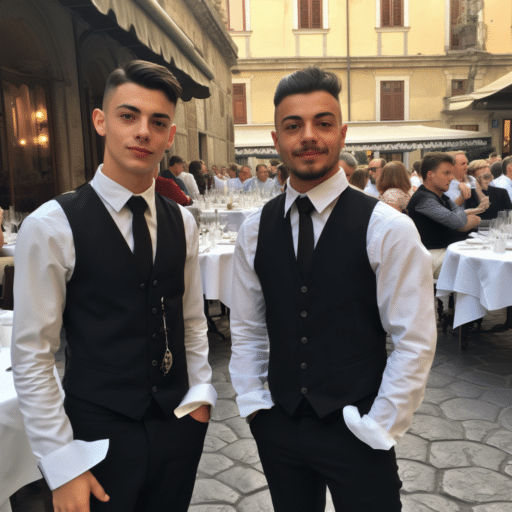 Hospitality and Italy's vast tourism industry work hand in hand. Italy is a popular tourist destination.
You should prepare yourself for a consistent flow of visitors throughout the year despite the fact that there are likely to be times that are busier than others.
If you have experience in the hospitality industry, whether it be as a chef, manager, waiter, cleaner, or customer service representative, you will certainly find a job opening in Italy.
If you do not have experience in the hospitality industry, you will not find a job opening in Italy.
Even if it could be easier to achieve this in the larger towns where tourism is more common, there is unquestionably a demand for expats who wish to live in the countryside of Italy and contribute to managing the hospitality sector out in the rolling hills and vineyards. This is the case despite the fact that there is a demand for such people.
Seasonal Work
Obviously, if you're still undecided about what you want to do with your life and you want the freedom to travel across the country, one option you may look into is obtaining a seasonal job.
Because the mountainous northern section of the country has its own distinct ski season and the southern part of the country sees more tourists during the summer, you have the opportunity to move between the two locations and generate money by doing so.
Seasonal work sometimes includes perks like free lodging and meals, and this is especially common in the hospitality industry, where employees are often required to work in resorts.
In a manner very similar to this, agriculture is a significant sector of Italy's economy, and the planting, harvesting, and production seasons for each crop and type of farm are incredibly specific.
You have the option of picking grapes for the purpose of making wine or olives for the purpose of making the world-renowned olive oil produced in Italy.
If you decide to become an expat in Italy and take up one of these reliable seasonal professions, you can be assured that you will have plenty to eat and drink.
Final Thoughts
A distinctive and enlightening experience, working in Italy as an expat offers the chance to take advantage of both professional and cultural prospects.
Italy's beautiful scenery, mouthwatering cuisine, and friendly people make it a desirable location for visitors who want to succeed in a variety of fields.
The Italian work culture, which might be very different from other cultures, must be adapted to, as well as the bureaucratic obstacles to be overcome.
Expats can find satisfying employment and a life that is genuinely beautiful, provided they are determined and prepared to adopt the Italian way of life.
Pained by financial indecision? Want to invest with Adam?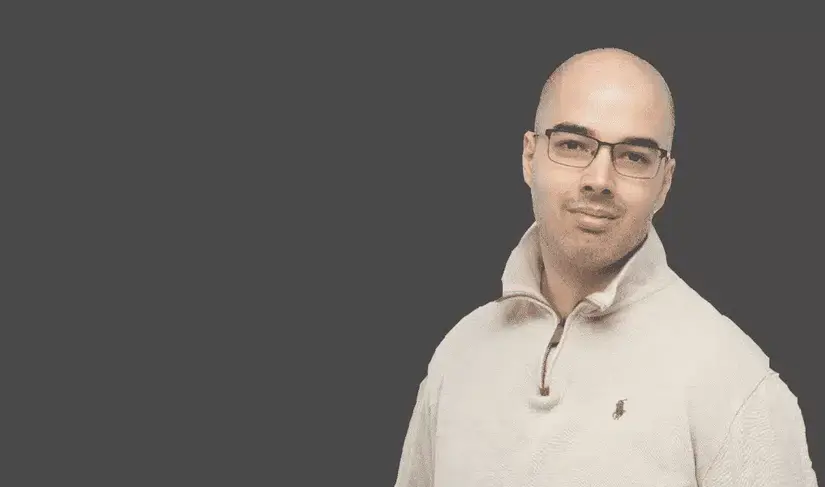 Adam is an internationally recognised author on financial matters, with over 694.5 million answer views on Quora.com, a widely sold book on Amazon, and a contributor on Forbes.