Your Essential Guide for Real Estate in Saudi Arabia 2022: How To Rent Or Purchase Real Estate In Saudi Arabia – That will be the topic of today's article.
If you have any questions or want to invest as an expat or high-net-worth individual, you can email me (advice@adamfayed.com) or use these contact options.
Introduction
Real Estate in Saudi Arabia—Saudi Arabia (officially the Kingdom of Saudi Arabia) is a country in the Arabian Peninsula that occupies the majority of the peninsula. Saudi Arabia is the largest sovereign state in Western Asia and the second-largest in the Arab world in terms of land area (after Algeria). Saudi Arabia is bordered on the north by Jordan and Iraq, on the northeast by Kuwait, on the east by Qatar, Bahrain, and the United Arab Emirates, on the southeast by Oman, and on the south by Yemen. It is the only country in the world that has both a Red Sea and a Persian Gulf coastline.
Surprisingly, Saudi Arabia has one of the world's youngest populations, with over half of the country's 33.4 million residents under the age of 25. If you're considering relocating there, you should be aware that immigrants and expatriates account for approximately 37% of the population.
Real Estate in Saudi Arabia: Renting A Home
Despite the lack of exact numbers, it is estimated that nearly half of Saudi Arabia's population rents their homes. Many expats point to the country's uncertain geopolitical situation as one of the reasons they are hesitant to invest in real estate in Saudi Arabia. Compound properties on gated grounds with security and facilities close by are the most popular types of lodging among expats. Many of the gated compounds have strict restrictions that must be followed. Guests, for example, will be required to show identification at security checkpoints, and unmarried members of the opposite sex would not be permitted to visit you unless they can demonstrate that you are an immediate relative.
In comparison to other Middle Eastern countries such as the United Arab Emirates and Qatar, the average cost of rent in Saudi Arabia is quite low. The majority of the time, utilities are included in this price. Contracts are normally done on an annual basis and can be renewed. If you're renting privately, you'll need to pay a year's worth of rent in advance using post-dated checks. The landlord may request two checks or quarterly checks; however, this is typically negotiable.
You will also be required to pay a refundable security deposit, which is usually equal to one month's rent. With real estate in Saudi Arabia, all rental agreements must be registered on the Ejar computerised system. Ejar is a web-based application that keeps track of your rented space. If you do not comply and register as a tenant on Ejar, your work permit may not be renewed.
Real Estate in Saudi Arabia: Where Can Expats Get Information On Rental Properties?
In many circumstances, an expat's employer will arrange for housing for them, and rent will be withdrawn from their monthly salary. If, on the other hand, your contract does not cover housing and you want to rent privately, you can either utilise a local estate agency or a property website.
What Are The Average Rental Prices In Major Expat Hotspots and Real Estate in Saudi Arabia?
The majority of professional expat workers are based in Damman, Jeddah, or Riyadh. The average monthly rent for a one-bedroom city centre apartment is 1,419.06 Saudi riyal (SAR), according to data statistics website Numbeo. This is around £303.55 (GBP) or $377.36 (USD) (USD). An apartment of the same size in a less central location could cost as little as 1,007.77 SAR (£215.42 or $268.06). The monthly rent for a larger apartment with three bedrooms in a suitable location is roughly 2,425.88 SAR (£518.85 or $645.17).
Real Estate in Saudi Arabia: Are There Any Difficulties Or Obstacles That Expats Frequently Face During The Rental Process?
All agreements and negotiations will almost certainly be handled in Arabic, and all documentation relevant to your lease contract will almost certainly be in Arabic as well. It may be worthwhile to hire a translator if you do not speak the language. It's also a good idea to get your tenancy agreement translated into English.

It's vital to remember that everything, including how you manage your real estate in Saudi Arabia, is regulated by stringent Islamic regulations, which sets it apart from more "globalised" countries like the United Arab Emirates and Qatar. Same-sex partnerships, for example, are outlawed and can result in public floggings or even the death penalty. Even engaging in such interactions over the internet can result in serious consequences.
There are also strict dress codes to follow. Women, for example, must be covered, and it is against the law for men to "behave like women" or wear women's clothing – and vice versa. Unmarried socialising, partnerships, and cohabitation are all forbidden, unless it is between immediate family members or accompanied by family members.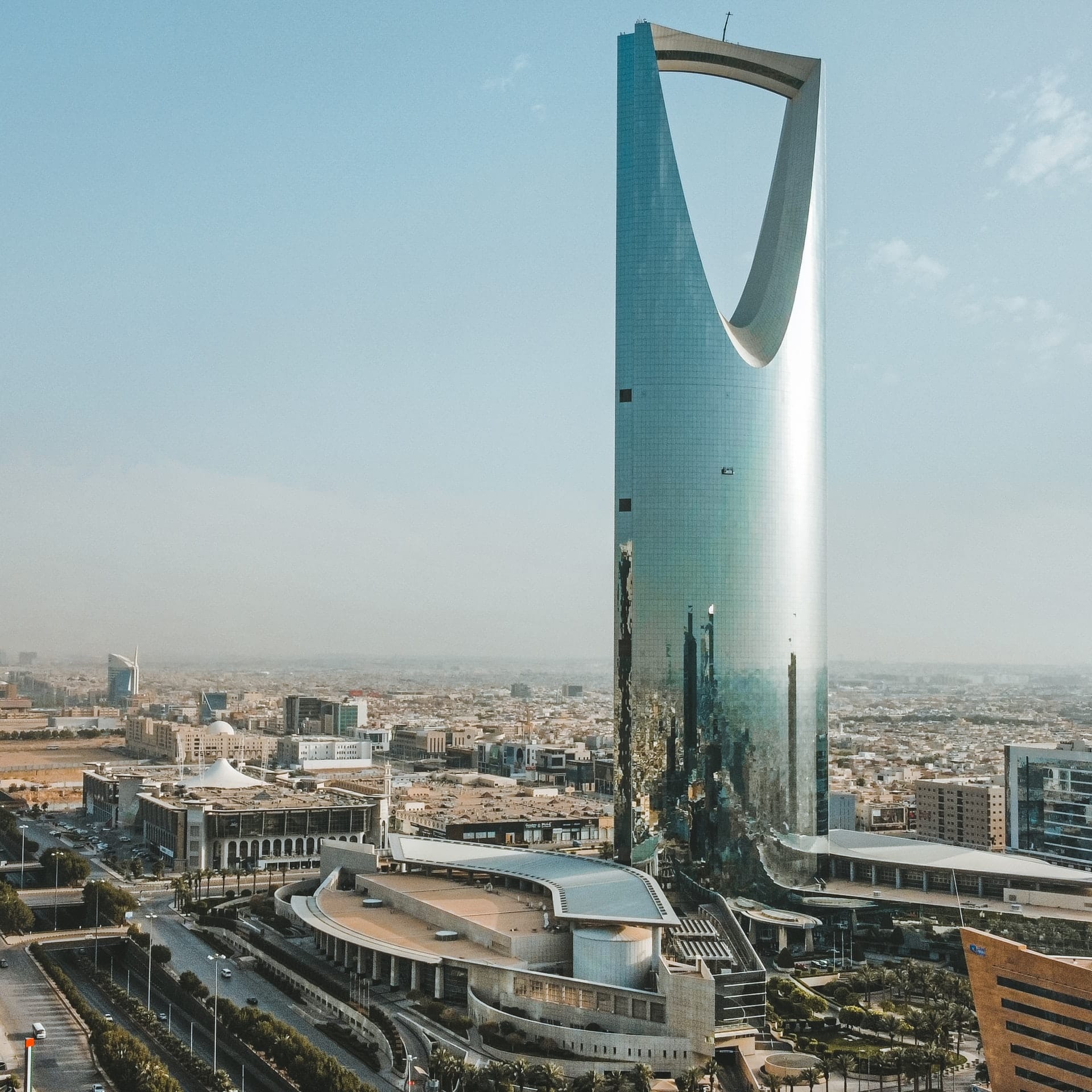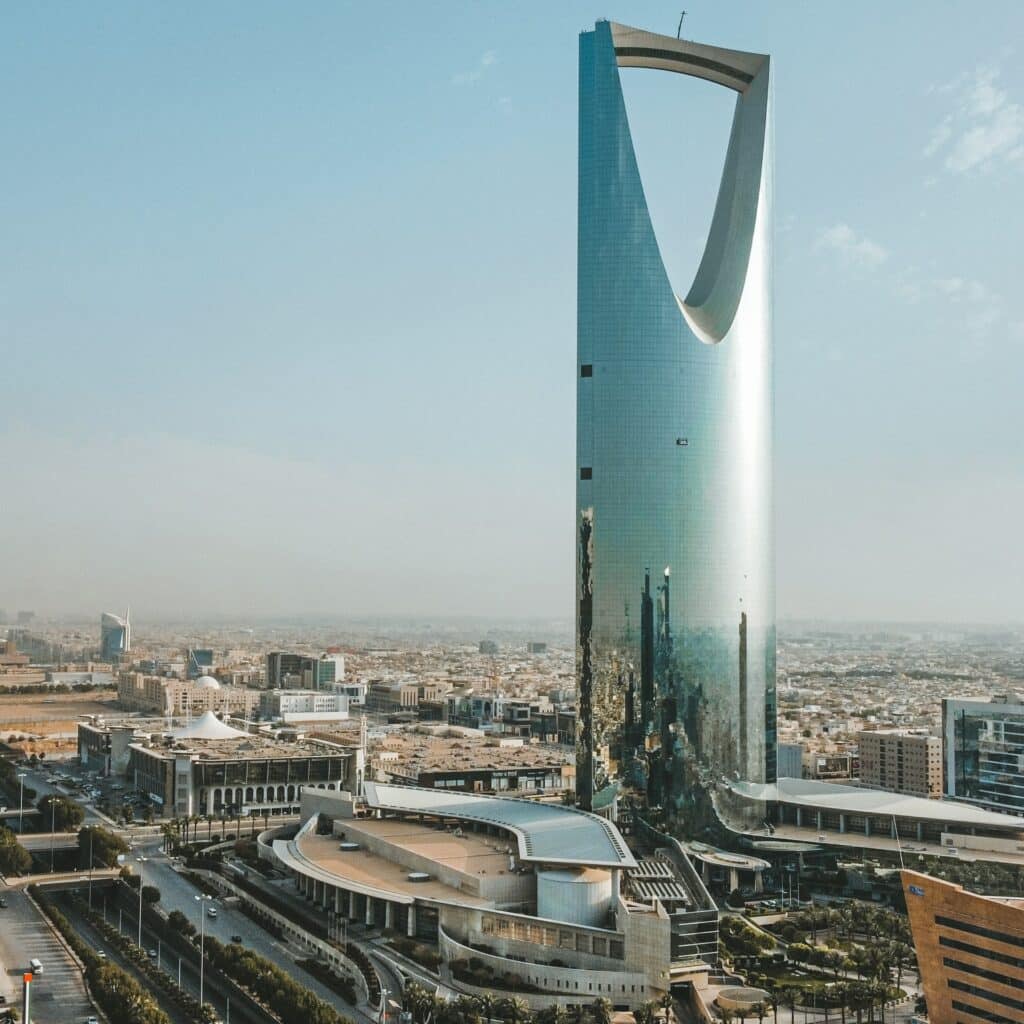 Purchasing A Home or Real Estate in Saudi Arabia
Foreign ownership laws have been loosening in recent years, although there are still a number of prohibitions in place. Foreigners are permitted to own real estate in Saudi Arabia, but only with the permission of the licencing authority. There are geographical limits, as as in Mecca and Medina, where foreign ownership is prohibited unless the property is inherited.
What Is The Average Procedure For Purchasing A Home, a Real Estate in Saudi Arabia?
It's worth noting that foreigners who buy property in the United States can apply for a permanent residency or a one-year renewable visa.
Because the talks and documentation are likely to be in Arabic, hiring a translator and lawyer during the buying process is strongly recommended. The price of real estate in Saudi Arabia is normally worked out between you, the vendor, and any intermediaries.

After that, you'll need to go to the First Notary Public Department and complete a title search on the property. This is to ensure that the information of the property deed submitted by the seller match those found in the agency's records. In order to do so, you'll need permission from the vendor.
You and the seller can schedule a notary appointment after everything is in order. Parties must make an appointment online in order to request a transfer. The appointment is set up right away.

You will both attend the appointment at the First Notary Public Department on the scheduled day.
Foreigners who buy property in the United States can apply for an indefinite stay or a one-year renewable residency.
The deed will be issued by the notary, and both parties will be asked to sign in front of him.

You can then check in at the front desk and be assigned a room number, which will be used for the transfer. The notary will gather any required documents and perform a final inspection to ensure that everything is in order. The transaction and the change of owner's name can then be approved by the notary. You will be issued a new deed with the notary's signature, and the notary will keep a copy with both parties' signatures.
If you're buying land, you'll need to travel to the local Sharia Court once you've reached an agreement to check that the land is indeed owned by the seller. You must also guarantee that the title transfer is documented. The title document will be stamped by the court to signify the legal transfer of ownership.
Expats have the option of working with a respected agency or conducting their own search using property platforms and websites.
Is it possible for foreign nationals to get a mortgage from a local bank or other lender?

In theory, both locals and expats in Saudi Arabia can obtain home loans. However, it is still a relatively new concept, and the market is continually growing. This implies that many banks will be hesitant (or outright refuse) to grant foreign buyers a house loan or authorise a mortgage.

Many Saudi nationals accept long-term loans from the Saudi Real Estate Refinance Company instead of taking out mortgages (SRC). Since 1974, the SRC's Real Estate Development Fund has provided Saudi nationals with interest-free loans.
Only locals have access to direct (murabaha) and fixed-rate mortgages. An international bank or a lender in your own country may make it easier for you to get a mortgage. However, you should get professional financial counsel before doing so, and try to prevent currency swings.
Pained by financial indecision? Want to invest with Adam?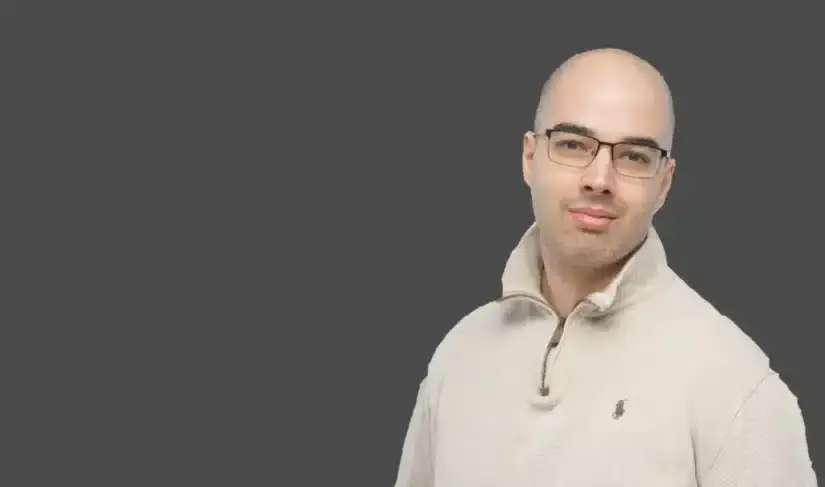 Adam is an internationally recognised author on financial matters, with over 383.2 million answers views on Quora.com and a widely sold book on Amazon.