Let's look into the 10 best DIY trading platforms in the UK.
If you are looking to invest as an expat or high-net-worth individual, which is what I specialize in, you can email me (advice@adamfayed.com) or use WhatsApp (+44-7393-450-837).
Introduction
You must create an online trading account in order to trade or invest in stocks and shares in the United Kingdom, as well as exchange-traded funds (ETFs), mutual funds, or investment trusts.
Therefore, choosing the best online broker for you is a crucial decision that isn't always easy. While providing a variety of investment options, trading tools, education, and market research, each share dealing platform levies a different set of fees.
An independent trader can still access trading resources thanks to a trading platform.
All we need to trade is a smartphone, tablet, or laptop thanks to technology's power, which enables us to do so from anywhere, at any time.
Not all platforms provide the same choices due to the diversity of stock markets and trading opportunities. Important factors need to be taken into account before investing in an online stock trading platform.
Things to Consider when Choosing the Best DIY Trading Platforms in the UK
Knowledge: Some platforms are intended for advanced traders and thus include more research and analytical tools. Demo accounts and educational tools are available on the vast majority of platforms. Platforms that are not intended for beginners will place less emphasis on educational features.
Required support level: The functions of customer service differ. Some provide 24 hour support, while others only provide email support. If you struggle with technology, you should think about the level of assistance that is available.
The available time you have: Would you like a platform that notifies you of new orders and can also carry them out for you? Do you have enough time to immerse yourself entirely in the platform, or not?
Your financial goals: Do you want to concentrate on making short-term gains for your retirement or are you looking for long-term investments?
How much capital do you have to invest?: Several platforms provide commission-free trading, but some charge a minimum fee to open an account. There are also additional charges for inactivity, withdrawals, and bank transfers. It is not only about stock investments. Learn more about forex trading on a tight budget.
The kind of trading you want to do: Do you want to be able to trade in all markets, or do you want to focus solely on cryptocurrency? Do you want to trade in multiple markets or just the United Kingdom and Europe? Perhaps you want to concentrate on two specific types: do you use a platform that caters to both, or do you invest in two that specialize in your trading preferences?
User-friendliness: Do you only use something if it is appealing to the eye? Can you locate all the features you need? Because markets are dynamic, you must be able to carry out orders immediately.
Access to information: Does the platform provide timely real-time updates or more informed delayed updates? Is it a platform for sharing information that can give specific stock details?
Security: A platform might appear to be ideal, but always double-check to see if it is licensed, listed on the London Stock Exchange, and offers multiple login options.
10 Best DIY Trading Platforms in the UK
1. Freetrade
Freetrade is the best for beginners among the best DIY trading platforms in the UK.
Freetrade is a contemporary approach to retail investing. Investors adore its hot-pink, user-friendly app.
Beginner investors who want to test the choppy waters of investing should use it. Investment experts discovered that navigating the app, locating investments, and conducting trades with Freetrade is incredibly simple.
The main selling point of Freetrade is its low fees; you can trade US shares as well as a wide variety of shares, exchange-traded funds (ETFs), and investment trusts with no commission.
For overseas shares, it levies a 0.45% foreign exchange fee; if you prefer to invest in an ISA, you can do so for an additional £3 per month.
A number of new tools, such as price targets, analyst ratings, beta, and additional stock fundamentals, have been made available by Freetrade in recent months, enabling investors to better comprehend the stocks they are purchasing.
Additionally, a desktop platform is being tested. Freetrade is now suitable for both novice and experienced investors thanks to these new tools.
2. eToro
The best 0% commission trading app is eToro.
You can buy bonds, shares, currencies, exchange traded funds (ETFs), and other financial instruments on the commission-free platform eToro. There are a few extra charges, like withdrawal and currency exchange fees.
Shares from some of the largest stock exchanges in the world, including the London Stock Exchange, NASDAQ, New York Stock Exchange, and Euronext, are available on eToro.
Additionally, it has excellent charting tools that are appropriate for intermediate investors who prefer to view their investments on a desktop computer rather than in a titchy app. The amount you can trade is unlimited, and opening an account is free.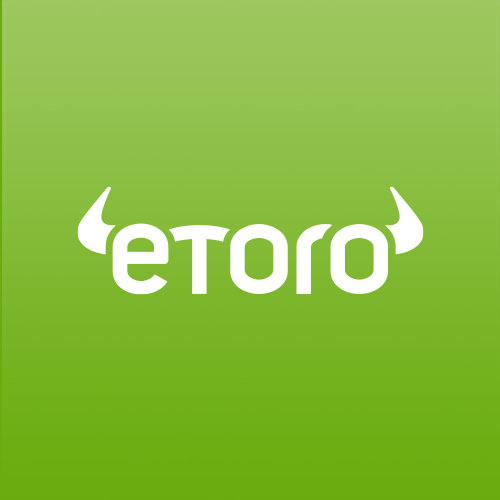 3. Degiro
With DEGIRO, you can trade for relatively little money on more than 50 stock exchanges across 30 different nations.
Despite its somewhat perplexing fee structure, experts have determined that DEGIRO frequently provides the best results for fees for international trading.
It even outperformed commission-free platforms, which frequently charge higher foreign exchange fees, typically between 0.5% and 1% of the traded amount as opposed to DEGIRO's foreign exchange fee of 0.25%.
With only a small handling fee per share, DEGIRO recently changed its fees so that US shares are now commission-free.
You can invest in shares, bonds, and ETFs through DEGIRO, allowing you to diversify your holdings across various financial instruments. With excellent charting tools and company financials, the trading platform is more suited to experienced investors than to novices. It's important to note that DEGIRO does not allow investments in ISA or pension products.
4. IG
If you want to learn how to invest, IG is a fantastic provider to go with. You can learn from a variety of perspectives thanks to it. Its free demo account is the first, and a favorite among online traders. Investors can pick up trading skills the same way you would pick up any other skill: by practising.
Since the demo account uses fake money, there is absolutely no risk involved, and it functions exactly like the real account. Once you've mastered it, you can start using real money.
A second feature is an educational tool called "IG Academy." Without being patronizing or monotonous, it guides you through specific topics and provides you with videos, guides, and quizzes to aid in your learning.
You can learn to trade wherever you want thanks to the academy's own app.
Exchange-traded funds (ETFs), a class of fund that trades like shares on a stock exchange, are widely available to invest in at IG. ETFs and funds make excellent investments for novice investors because they are already well diversified, allowing you to make multiple investments with a single transaction.
IG is an all-arounder when it comes to its investment platform; you can invest in an ISA, pension, and general investment account. It offers pre-made portfolios for beginners as well as individual shares for those who prefer to pick their own investments.
For seasoned investors, there are some additional investment options. Its platform is extremely in-depth, and there are so many options that it can be a little overwhelming for beginners at first.
5. Hargreaves Lansdown
The Finder Customer Satisfaction Awards 2022 recognized Hargreaves Lansdown as a winner. It is one of the best DIY trading platforms in the UK.
If you want to invest for your children, you can do so with Hargreaves Lansdown in an ISA, a SIPP, or any junior accounts.
With a trading fee of £11.95, or for frequent traders, experts have discovered that it's usually more expensive than some providers. You might end up paying more in fees when trading with less than £1,000.
You receive a lot more features in exchange for the higher commission, such as comprehensive information about specific investments and guides that can aid in trading decisions.
You can monitor your investments using the Hargreaves Lansdown app from anywhere in the world, including the summit of Mount Everest (assuming you have the mobile data).


6. Saxo Markets
Saxo offers the most investment opportunities out of all the investment platforms experts have reviewed in this article, with 5,000 funds to choose from.
Despite offering so many beginner-friendly investments, it is a really sophisticated platform with a huge range of shares available from a variety of stock exchanges, including all the major international ones that were used in the analysis, so you can invest in plenty of UK and foreign shares.
The foreign exchange charge for purchasing shares from abroad is 1%.
With Saxo, you can invest in both an ISA and a pension. For seasoned investors, it's a great platform with a nice selection of tools, a ton of information and research, as well as webinars to assist you in finding and researching your investments.
Its demo account, which allows you to purchase fictitious shares and has a simulator to show you how your portfolio performs against actual historical events, is available to beginners.
7. Capital.com
Capital provides commission-free stock trading, including for US shares. It was the best among the best DIY trading platforms in the UK for trading US shares when experts compared share dealing apps, largely because it doesn't charge commission or foreign exchange fees, which are the two biggest costs associated with trading.
You can start small with Capital because the minimum deposit is only £20, though fractional shares aren't yet offered. More than a thousand shares are available, and you can purchase shares on most significant stock exchanges, including those for US, UK, and EU stocks.
Capital has very sophisticated and cutting-edge trading tools on its trading platform. Its charting tools will appeal to seasoned investors seeking cutting-edge equipment.
Capital.com offers advanced trading options for the extremely experienced, but these are not user-friendly for beginners.
The platform's apparent sophistication may overwhelm beginners, but there is a wealth of educational content available to help you understand how it operates.
8. Barclays
Barclays is a good choice for novice investors looking to get started with small amounts because it offers ready-made portfolios and a variety of UK shares that are available for investment.
If you want to invest in anything other than the London Stock Exchange, you'll need to find another provider because Barclays isn't currently offering any overseas shares.
Free of charge, you can invest in an ISA, LISA, or pension that you can later transfer to a different provider if you want a wider range of investments or more features. With a commission of GBP6 per trade, it has a 4.19 fees score.
If you are not a customer of Barclays, you will first need to open a Barclays bank account because you need one in order to open an investment account with the bank.
9. interactive investor
To help you manage your investments and those of your family in one location for a single flat fee, interactive investor offers eight different accounts, including ISAs, pensions, and junior accounts.
Recently, "Friends and Family" was introduced, allowing you to give 5 people a free subscription for an extra £5 per month. This adds more value for families.
Investment experts particularly appreciate that interactive investor has a screener for selecting ESG or ethical funds. To help you select ethical investments that fit the style of ethical investing you desire, you can browse and compare ethical investments. Also available on interactive investor are pre-built portfolios with options for ethical investing.
On the major stock exchanges, you can invest in bonds, gilts, funds, investment trusts, exchange-traded funds (ETFs), venture capital trusts (VCTs), and exchange-traded funds (funds).
interactive investor charges a flat monthly fee rather than a percentage fee on the amount you invest, which is great if you have a lot of money to invest but can be costly if you're only investing small amounts.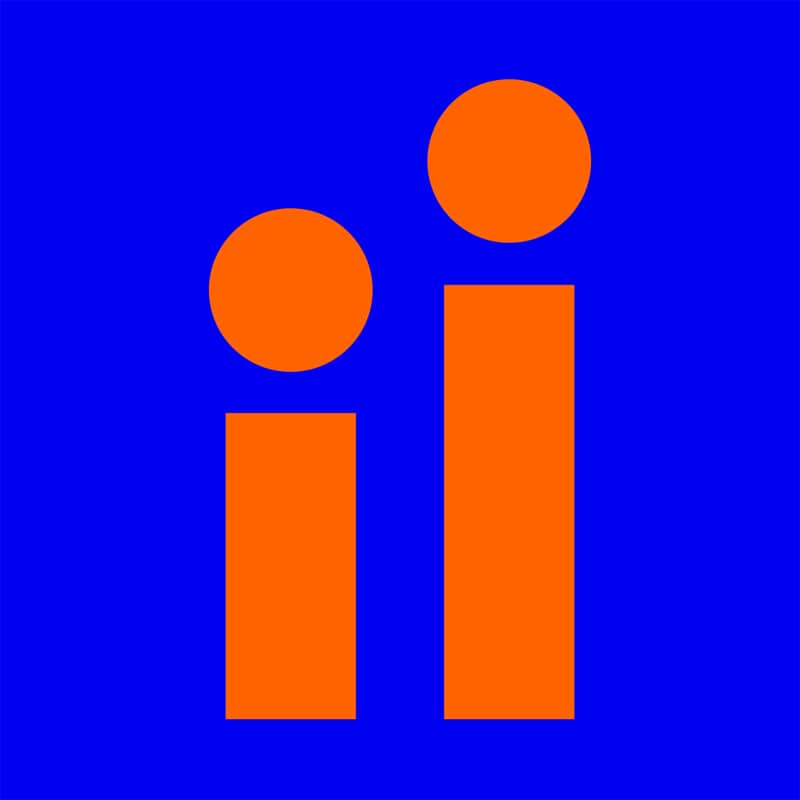 10. Nutmeg
Despite not offering share dealing services, Nutmeg is a top pick among robo-advisors for investors looking to invest in a pre-built portfolio. It is surely one of the best DIY trading platforms in the UK.
With this kind of provider, you give the professionals access to your portfolio.
There are 30 fully managed portfolio options available through Nutmeg, including ethical portfolios. Since you don't need to access the intricate charts you'd find with share dealing providers, the fact that it's app-only isn't a deal-breaker.
With Nutmeg, you have the option to pay no additional fees to invest in an ISA, LISA, or pension. Fees with Nutmeg range from 0.25 to 7.5 percent of your total investments.
Pained by financial indecision? Want to invest with Adam?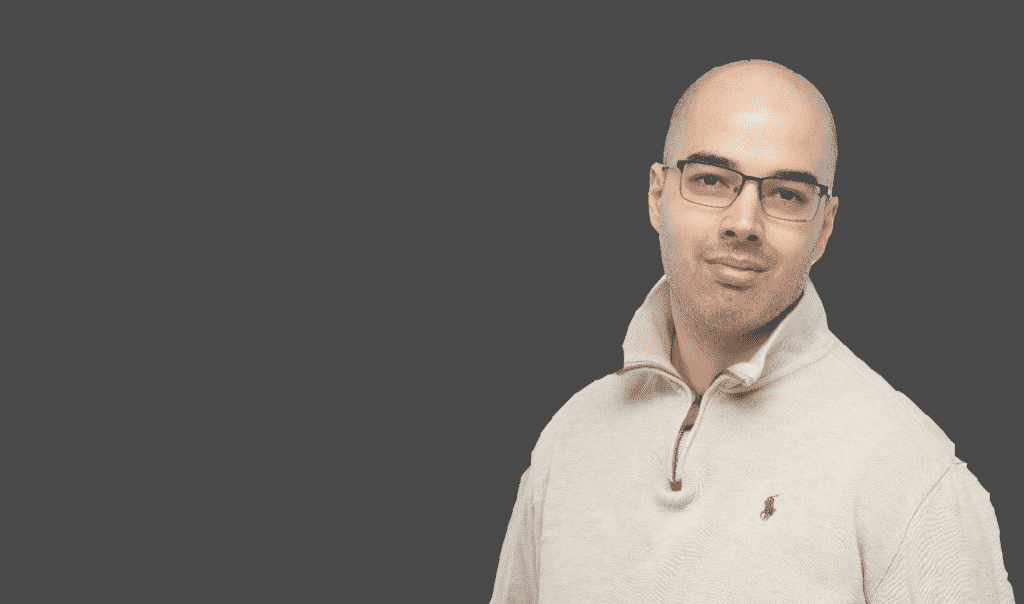 Adam is an internationally recognised author on financial matters, with over 584.6 million answers views on Quora.com and a widely sold book on Amazon and a contributor on Forbes.
Tags
10 Best DIY Trading Platforms in the UK
,
barclays review
,
Best DIY Trading Platforms in the UK
,
best online trading platforms in england
,
best online trading platforms in great britain
,
best online trading platforms in the UK
,
capital.com review
,
degiro review
,
etoro review
,
Freetrade review
,
Hargreaves Lansdown Review
,
IG review
,
IG trading platform review
,
interactive investor review
,
Nutmeg Review
,
Saxo Markets review
,
Things to Consider when Choosing the Best DIY Trading Platforms in the UK
,
Things to Consider when Choosing the Best online Trading Platforms in the UK