9 Best DIY Trading Platforms in Canada
If you are looking to invest as an expat or high-net-worth individual, which is what I specialize in, you can email me (advice@adamfayed.com) or use WhatsApp (+44-7393-450-837).
Introduction
If you're the type of investor who wants to trade on your own, then DIY trading platforms are for you.
You must make some sort of financial investment if you want to plan for your financial future. Properly invested money can grow significantly, especially over extended times.
There are numerous ways to invest your money. Among other options, you can seek offers at your local bank branch, use cost-effective technology like a robo-advisor, or follow the conventional path with a financial advisor. These are great choices if you rely on the opinions of others when choosing your investments.
Although you can purchase apples at any supermarket, the quality varies greatly from one location to the next. The same is true for trading and investment platforms. Their trading costs (commonly known as commissions), platform quality, and other features differ significantly.
Each has relative advantages and disadvantages, so the best DIY trading platforms for one person might not be the best for another.
What are DIY Trading Platforms?
A recurring motif in classic films is the chaos of the trading floor at important exchanges like the Dow Jones and the New York Stock Exchange. Around large podiums with various screens, traders run, yell, and scream while being dressed in suits and high on who knows what, all the while buying and selling stocks.
Investors must surely intend to live past the age of 40 and perhaps keep some of their hair, so they have no interest in participating in any of that. They follow civilized procedures when buying and selling investments.
This used to entail getting in touch with your stockbroker, financial advisor, or portfolio manager, giving them the go-ahead to make a trade, and leaving the details of the transaction up to them.
Nowadays, using the internet is even more efficient, cleaner, and organized than using a stockbroker. With the click of a button, online or DIY trading platforms give you instant access to the entire market and the tools you need to buy and sell investments. DIY trading platforms in Canada let you trade on your own with the tip of your finger.
How do DIY Trading Platforms work?
DIY trading platforms give you direct access to the markets over the internet. You can deposit money into an account after opening one and use that money to buy investments like stocks, bonds, ETFs, mutual funds, and GICs. Your trading platform keeps tabs on every investment you own, keeps you informed of their value, and allows you to sell them whenever you want.
DIY trading platforms collaborate behind the scenes with organizations referred to as investment dealers who hold the actual investments on your behalf. Your investments are safeguarded by the Canadian Investor Protection Fund (CIPF) insurance and are registered with each of the chain's regulators. The companies in the chain are all governed by the Investment Industry Regulatory Organization of Canada (IIROC).
9 Best DIY Trading Platforms in Canada
Here is a list of the top DIY trading platforms in Canada for those who want to be in control and make and carry out their own investment plans and in case you're just getting started or want to know if there is a better option for you.
1. Questrade
Serving Canadians, Questrade has been in business for more than 20 years. The Toronto-based online brokerage has been offering a variety of financial products since it first opened its doors in 1999 with the goal of assisting Canadian investors in managing their own investments.
Stocks, bonds, mutual funds, ETFs, foreign exchange, precious metals, GICs, options, and a wide range of other investment options are all available through Questrade.
For investors with a variety of investing needs, Questrade provides both registered and non-registered trading accounts, making it an ideal trading platform.
As a discount brokerage account, Questrade currently provides some of the lowest market trading fees. Shares can be traded by Canadians for a cent each, with a $4.99 minimum commission.
Additionally, Questrade provides Questrade Portfolios, a robo-advisor service, for those who favor a hands-off approach to investing.
Customers can control their trading decisions at their discretion thanks to Questrade's three desktop trading platforms, a mobile app, and other features.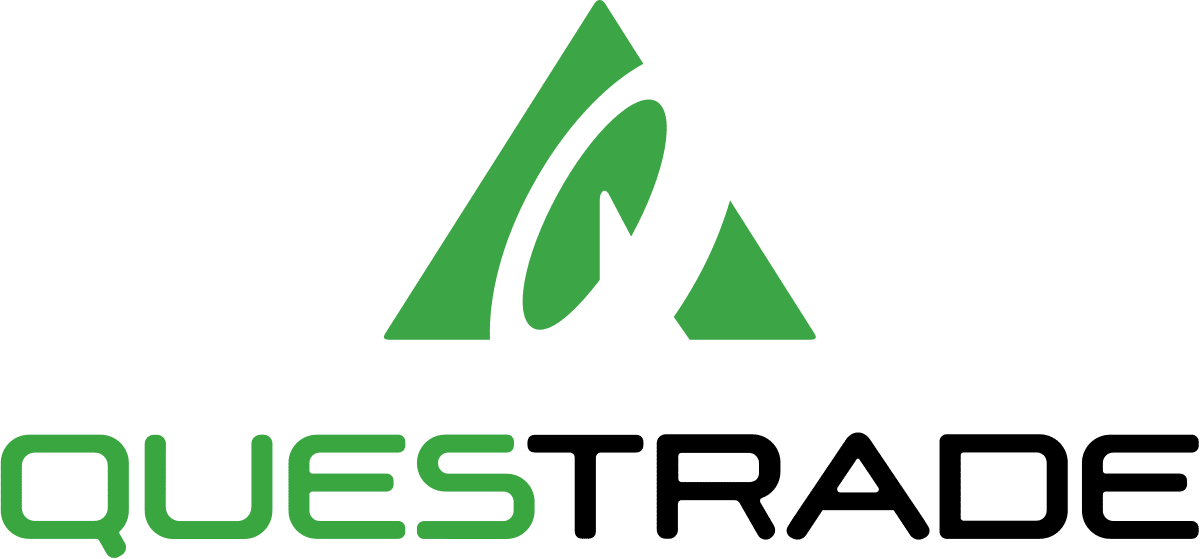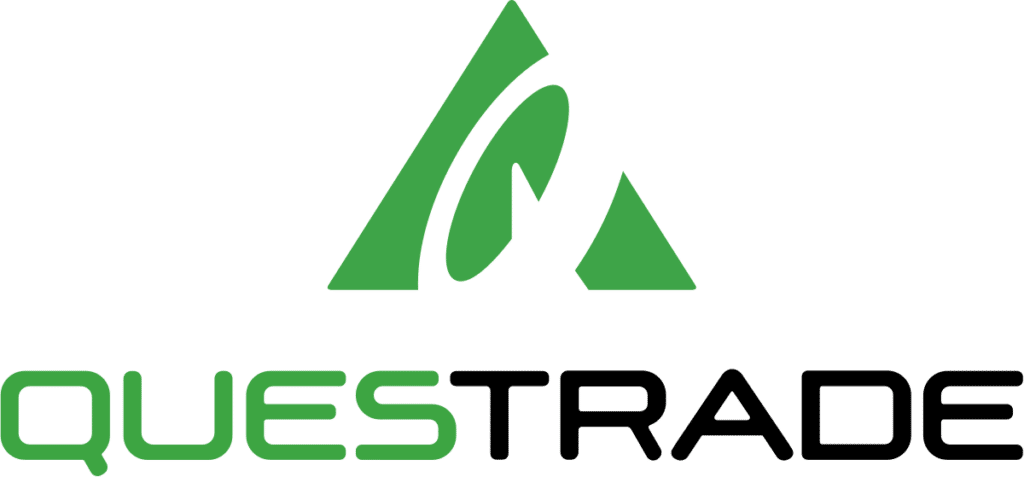 2. Wealthsimple Trade
Wealthsimple began as one of the first and most successful robo-advisors in Canada and has since grown to include commission-free online stock trading.
In this market, Wealthsimple Trade stands out primarily due to its pricing. Wealthsimple allows you to buy and sell investments without paying any fees, in contrast to most trading platforms that impose fees of up to $10 per trade.
The company asserts that they are able to provide the service because doing trades costs them almost nothing and they are not burdened with high overhead costs like the major banks are.
Additionally, Wealthsimple Trade has no minimum investment requirements and doesn't compel you to use any of its other services. Only the ETFs themselves charge fees, and any US exchange charges an additional 1.5%.
The catch, if you're wondering, is that WealthSimple Trade is almost as sparse on features as it is on price.
You can only trade ETFs and stocks on the platform if they meet certain requirements, like being listed on one of a select few exchanges and qualifying for something called the Canadian Depository for Securities.
Due to this restriction, Disney is one stock that cannot be purchased through WealthSimple Trade.
Other popular investment types, such as securities, mutual funds, bonds, GICs, and preferred shares, are not yet supported by Wealthsimple Trade.
Additionally, "coming soon" dates are listed for table stakes features like notifications, news about the stocks you follow, and 2-factor security.
Wealthsimple Trade is a unique, feature-constrained option for those looking to trade for free. Furthermore, those who are primarily interested in ETFs will value Qtrade's selection of commission-free ETFs.
3. BMO Investorline
All types of investors can use the tools provided by BMO Investorline. The majority of Canadian investors will want to open a self-directed account, which enables them to purchase a variety of investments and utilize tax-advantaged accounts like Registered Retirement Savings Plan (RRSP) or a Tax-free Savings Account (TFSA).
There is no minimum balance requirement and a flat rate of $9.95 for trades.
However, the adviceDirect program is what distinguishes BMO Investorline. Customers can access personalized advice that combines the best of digital tools and financial advisor experience for a minimum investment of $50,000 and an annual fee that starts at $750.
Customers of adviceDirect receive assistance with portfolio setup, ongoing account monitoring with computer-generated alerts and recommendations, and unlimited access to advice from a licensed financial advisor over the phone.
Additionally, adviceDirect customers receive a minimum monthly allotment of 30 trades as part of their annual fee rather than having to pay per trade.
Moreover, BMO Investorline's 5 Star program, which offers free access to advanced data, specialized support, and discounts on some account fees and features, will be extended to more active traders who execute at least 15 trades per quarter.
BMO Investorline has excellent programs that combine human advice with digital tools if you're interested in investing but want to have access to guidance from a professional.
4. Scotia iTrade
With a variety of tools to get started, Scotia iTrade, one of Canada's best DIY trading platforms, is a great option for novice investors.
Young investors (those under the age of 26) can save up to $200 per year on administrative costs, and newcomers to Canada can take advantage of Scotiabank StartRight, which offers 10 free trades.
All members have access to educational materials and tools, and Scotia iTrade allows you to open a practice account before you begin so you can test out online trading risk-free.
Trades cost $9.99 each once a legitimate Scotia iTrade account is opened. With an initial deposit of $5,000 or more, new members can receive up to $25 in cash back or 10 free trades.
For seasoned investors, Scotia iTrade provides iClub Gold and Platinum memberships to those making over $250,000 and $1,000,000 in investments, respectively. Account holders benefit from first-class service, waived administrative costs, and special trade pricing.
The best educational resources for beginners are provided by Scotia iTrade, which also provides new Canadians with discounts and a free practice account.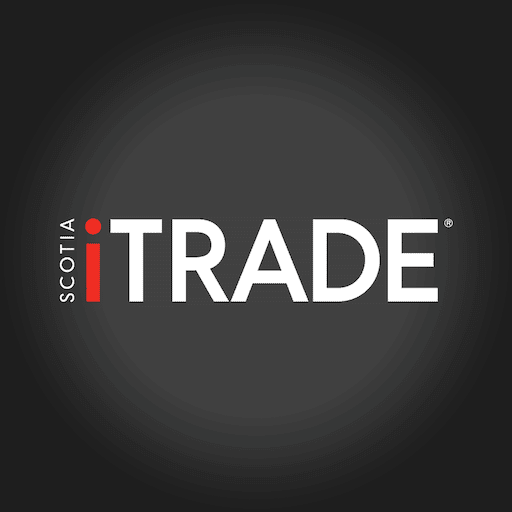 5. CIBC Investor's Edge
Although CIBC Investor's Edge doesn't seem to be quite as flashy as its Big Five Bank rivals, the features are more than adequate for the majority of investors.
There is a mobile app, online tools to monitor your portfolio and conduct research, alerts, notifications, access to registered accounts, and many different investment options.
The pricing is where CIBC Investor's Edge really shines. Trades start at a cost of $6.95 each (the lowest among the Big Five banks). With a CIBC SmartTM Account, students or any investor between the ages of 18 and 24 can trade without cost. For $5.95, students over 25 can trade.
Furthermore, high-volume traders have the option to sign up for Active Trader Pricing at $4.95 per trade. Notably, fees for US transactions are assessed in US dollars, despite being buried in the fine print.
CIBC Investor's Edge provides a wealth of support options for those who require them, including customer service via online chat, phone, and email. A unique 1-800 number also provides support in Mandarin and Cantonese.
6. TD Direct Investing
The largest online brokerage in Canada, TD Direct Investing, also provides some of the most powerful DIY trading platforms available.
The web and mobile apps from TD Direct Investing, which offer a customizable dashboard, advanced order types, and access to fundamental market research, will likely satisfy the majority of traders and investors. At this level, each trade costs $9.99.
A sophisticated dashboard with streaming market data, sophisticated market research, and full customization is available from TD Direct Investing for active traders.
Customers who make 30 or more trades per quarter can generally use advanced dashboard features for free, and those who make 150 or more trades per quarter can take advantage of preferred pricing of $7.00 per trade.
Additionally, active US options traders can access TD Direct Investing's thinkorswim dashboard, which offers powerful tools for investing in US markets, with investments of $25,000 or more.
7. RBC Direct Investing
RBC Direct Investing is an online brokerage without any particular advantages or disadvantages in terms of DIY trading platforms. Nothing, good or bad, seems to distinguish it.
There are all of the customary features. You can invest in a wide range of investment types with RBC Direct Investing, which also provides all registered accounts, gives you access to tools and research, and has both browser-based and mobile trading apps.
The technology is reliable, and beginners can use a practice account and educational resources.
The pricing at RBC Direct Investing is also unexceptional. Trades cost $9.95 per transaction, like those of the majority of its Big Five Bank rivals. A preferred rate of $6.95 per trade, charged in the currency of the investment being traded, is offered to active traders who execute 150 or more trades per quarter.
Only two aspects of RBC Direct Investing stand out in any way: the ability to pay trading fees with RBC Rewards points and the community, a sort of online social network that connects investors with one another.
8. Qtrade Direct Investing
ETFs, or exchange-traded funds, resemble mutual funds in some ways. Both of them offer a wide range of investments in one package, allowing you as the investor to diversify your portfolio by selecting funds rather than particular stocks.
The main distinction is that, in contrast to mutual funds, which are actively managed by investment firms, exchange-traded funds (ETFs) are designed to track entire markets and categories with little constant human intervention.
ETFs are much more affordable to invest in than mutual funds, and as a result, they are a mainstay of robo advisors.
The majority of DIY trading platforms allow you to buy and sell ETFs, but Qtrade stands out because they provide a list of more than 100 ETFs that you can trade for free. However, there are some restrictions. For instance, you must keep the shares for a minimum of one business day.
In addition to ETFs, Qtrade provides a wide range of investment types for $8.75 per trade, which is slightly less expensive than most Big Banks.
Young investors (18-30) are eligible for special pricing of $7.75 per trade, while active investors (150 trades or more per quarter) pay $6.95.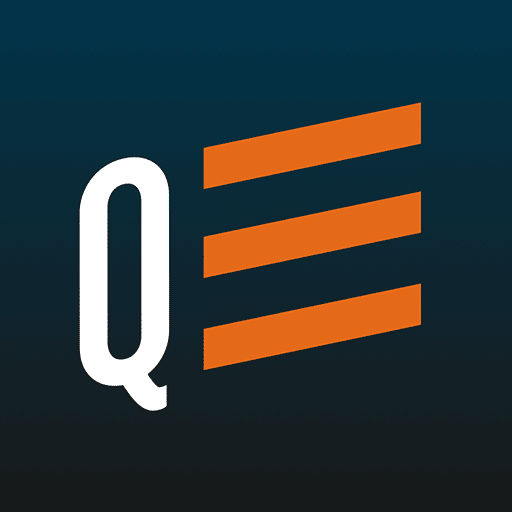 9. Desjardins Online Brokerage
Desjardins Online Brokerage provides a simple-to-use platform called Disnat Classic for the majority of investors. Trades cost $6.95, which is a fair price, and real-time market data is provided.
The Broker@ge 18-30 special offer is available to young investors between the ages of 18 and 30 and includes 5 free transactions, no inactivity fees, and no minimum investment for registered accounts like RRSPs.
Desjardins Online Brokerage suggests using their Disnat Direct platform for active traders because it excels in terms of pricing.
Depending on share value and quantity, clients using Disnat Direct pay between $4.95 and $6.95 for the first 29 trades of the month and just $0.75 (yes, seventy-five cents) for each additional trade.
Customers who don't make the required number of trades each month are charged a monthly rate for quotes and market data.
Furthermore, Desjardins Online Brokerage is the best French-language choice, which is a noteworthy distinction. In keeping with Desjardins tradition, the product's English translation came first before its French counterpart.
English speakers will pick up on a few minor errors in the translation, but nothing that would ruin the experience.
If you anticipate making 30 or more trades per month or more, Desjardins Online Brokerage has a slight advantage over CIBC Investors Edge in terms of overall value.
Pained by financial indecision? Want to invest with Adam?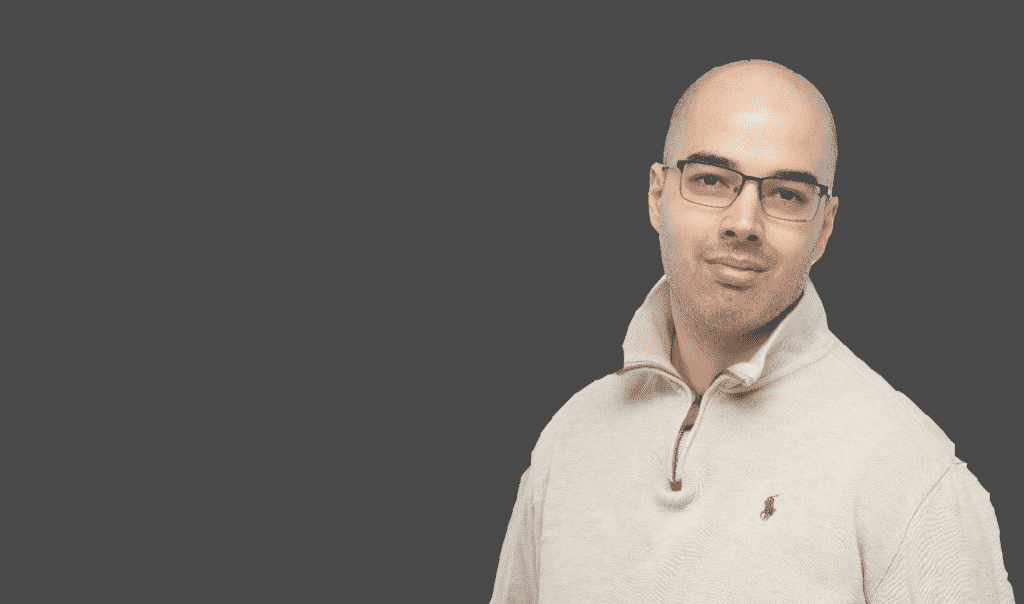 Adam is an internationally recognised author on financial matters, with over 584.2 million answers views on Quora.com and a widely sold book on Amazon and a contributor on Forbes.
Tags
9 Best DIY Trading Platforms in Canada
,
Best DIY Trading Platforms in Canada
,
bmo investorline review
,
cibc investor's edge review
,
desjardins online brokerage
,
desjardins online brokerage review
,
How do DIY Trading Platforms work?
,
qtradde direct investing review
,
Questrade Review
,
rbc direct investing review
,
scotia itrade review
,
td direct investing review
,
wealthsimple trade review
,
What are DIY Trading Platforms?