It should go without saying that "the best" is subjective. This article will speak about different trading and brokerage accounts.
For people interested in investing you can contact me on the chat function below, or via email – advice@adamfayed.com.
Firstly, what's the difference between trading and other types of accounts?
'Trading Account' – Trading account is an account with the help of which an investor is able to trade in various types of assets such as securities, cash, and other types of holdings. Trading accounts can also be used to make an investment in stocks.
Generally, the term Trading Account is used to refer to a day trader's account. With the help of a trading account, an investor can be able to sell/buy/hold different types of assets during a trading session.

'Brokerage Account' – A Brokerage Account is an account considered as a connection between an investor and a stock market. Any person who is willing to make an investment is required to open a brokerage account. In general, brokerage accounts are provided by brokerage firms.
A brokerage account is required for a trader in order to make an investment in the stock market.
'Fundamentals of a Trading Account' – A trading account is usually utilized to hold securities, cash, etc. just like a brokerage account. The most common use of the term trading account is used to refer to an account used to trade with securities.
A trading account is usually provided by a financial institution and is managed by wealth managers/investment dealers in order to provide profits to the investor by developing a trading strategy.
Usually, the trading accounts are used mostly for day trading. According to the rules set by the Financial Industry Regulatory Authority (FINRA), the day trade refers to the trade in securities that is done in a margin account within the same day. Day traders are only considered as investors by the FINRA only when they are able to qualify for the eligibility criteria set by it.
The eligibility criteria is as follows:
Traders who are able to make day trades, which may be either buying or selling a stock or selling a stock short and being able to close that short position within the same day.
The person should be able to effectively do this type of day trading for four days in a five day week.
The trader's day trading activity should be more than 6 percent of their overall activity in a week.
'Types of Trading Accounts' – There are two types of trading accounts that an investor is able to choose depending on their requirements. Let us take a closer look at those types.
'Margin Trading Account' – A Margin Account is a type of trading account through which a person is able to lend some money for their investment in stocks, securities or options.
the amount that is loaned to the investor depends on the stocks or cash they have in their account as collateral. Margin Accounts usually have interests and the person borrowing the money is required to pay the interest for the number of stocks that they have loaned from that institution.
Generally, the people with margin accounts are able to borrow up to 50% of the money required to buy an asset by having the rest of it and can be able to borrow that for a limited period of time (such as one day). However, these terms and conditions are set by the rules and regulations set by the firm.
'Cash Account' – This is a normal account and by hearing the name itself the person is expected to get an idea about it. In short words, Cash Trading Account is a type of Trading Account through which an individual is able to trade by only using the money in their account.
Cash accounts do not have the feature of borrowing money from the firm and can be only able to place a trade with the money that they have in their accounts.
Online Trading Platform:
Online Trading Platform, also known by the name 'Electronic Trading Platform' is a trading platform in the form of computer software. Generally, the use of having an account in an online trading platform is the same as having an account with a traditional trading account but having a benefit of trading online with the help of a computer (or any other device such as a laptop or mobile phone) and internet.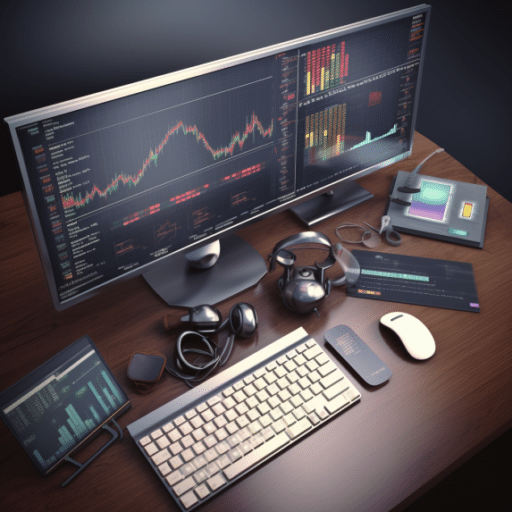 In the past, the investor was able to access/handle all the trading activities physically until 1970. After that, most of the traders moved on to trading with the help of electronic trading platforms. Back then, electronic trading platforms consisted of communication systems, dark pools, and other types of alternative trading systems.
In the beginning, the electronic trading platforms were associated with stock exchanges and accessible by brokers who were allowed to place orders on behalf of investors and the stock exchanges with the help of private networks and dumb terminals.
After years of evolution in technology, nowadays, the investor themselves are able to trade online using an online trading platform. By the early 2000s, the user interface became advanced so that all the details can be easily managed/handled by the investor.
With the help of online trading platforms, these days a person is able to trade in various types of financial products such as stocks, bonds, forex, commodities, etc.
While selecting an account from an online trading platform, a person is able to choose from various categories that are suitable for their requirements. Depending on the tax advantages, investment requirements, etc., a person is able to choose from accounts such as personal account, retirement account, etc.
Choosing an Online Brokerage Account:
Choosing the best broker is the key step while trading online. With the help of a good online broker, the person not only trades but also is able to get familiar with all the necessary knowledge, develop their skills and strategies, build a good portfolio, and get a necessary stable and strong foundation for their investments.
However, there are some key aspects that influence the factors which make an online broker best among others. By getting familiar with these aspects, an investor can be able to select the best online broker based on their necessities. The factors that play a major part (and definitely should be considered by the investor before they create an account) in selecting an online broker are:
'Fees and Commissions' – There are several types of charges that are applicable to a person who trades online. Brokers also charge commissions for certain types of assets. Some of the most frequent queries of investors are about costs for buying stocks, commissions, non-trading fees, etc.
First of all, there are 'Trading Costs'. The name itself provides the definition for the trading costs. Trading costs are the costs that are charged to an investor while making a trade. There are various types of trading costs which can be commissions, finance rates, transaction costs, costs per spreads, etc.
After that investor also has to deal with the 'Non-Trading Costs'. These are types of fees charged to an individual when they aren't trading. A few examples of the non-trading costs are account opening fees, inactivity fees, withdrawal costs, etc.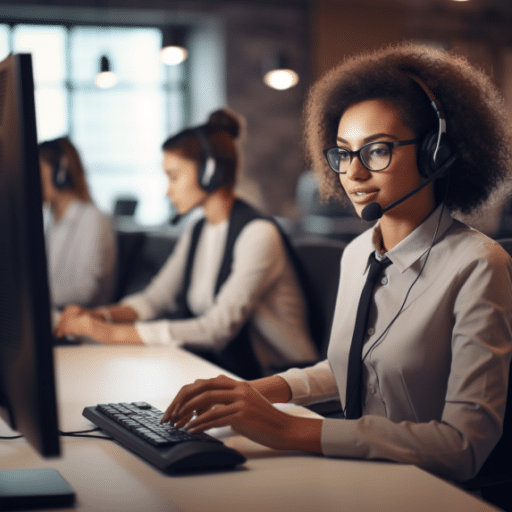 'Customer Support' – 'Customer Support' is a key factor playing a major role while selecting a good online broker. Generally, the online broker with a good quality customer service is highly suggested among other brokers. If the customer support team of an online broker is not able to give all the relevant information requested by the user within a faster time, the broker might not be able to clarify all the queries of the customer. There are three ways that a person can be able to get in touch with the customer support team. They are:
1.) Live Chat – through which the user is able to get solutions/answers by chatting directly with an executive of the customer support team.
2.) Phone Support – through which the person can get the required information with the help of a phone call.
3.) Email – through which an individual is able to get the necessary info with the help of an email. It usually takes more time to respond.
Generally, Live Chat is the most preferred option as the person can get a solution instantly. Email is the least preferred way as it takes more time and is not as effective as Live Chat or Phone Call in terms of Faster Response.
'Tools and Research' – Almost all the online brokers provide an effective range of trading tools to their users so that the users are able to make a trade without having to apply a lot of effort. The online brokers which grant access to a wide variety of trading tools to their customers are considered to have a better advantage over others.
Research is also another factor while choosing a good broker online. With a good amount of research, the user can be able to get familiar with all the details related to the assets that they are intending to trade with. Fundamental research and technical research are both necessary while coming to research.
It can be highly advantageous to choose the online broker with good research and trading tools. They play a most important role in selecting a good online broker in the case of beginner level investors.
'Markets and Products' – The person who is going to create an online trading account should also know about the range of markets and products that they are able to access. Basically, the online trading platform with a wide range of markets and products gives an opportunity for the user to access various assets based on their requirements.
It is advised to select an online broker that provides a wide range of assets such as stocks, ETFs, funds, bonds, forex, options, cryptos, etc.
'Retirement Accounts' – The ability to add funds to a Retirement Account such as IRA, Roth IRA, etc. is also an additional advantage offered by online brokers.
Some online brokers even provide financial services such as managing their portfolio for their customers who aren't willing to do this on their own.
'Security' – It is highly essential to check the security status of an online broker before taking any hasty decisions while creating a trading account. It is suggested to consult a Financial Advisor (Like us) before creating an online account.
Most online brokers have a secure connection nowadays and also offer a two-step secure login feature for the user to log in safely.
'Financial Services' – A person should also get familiar with all the financial services (such as Banking) provided by online brokers. Many brokers even offer Checking Accounts, Mortgages, Credit Cards, etc.
A few examples of the brokers who provide a wide range of financial services to the customers are 'Merrill Edge', 'Bank of America', etc.
'Execution Speed' – The speed of order execution is also an important thing that is needed to be considered. If the execution speed is not so fast, then the customer might have to face serious problems related to the changes in the price as it gets late to execute.
There are also some other factors that should be taken into consideration such as International Trading, Minimum amount required for deposits, education for investors with lesser knowledge about investments, types of trading platforms available to the investor (web trading platform, mobile application, desktop trading platform), etc., before choosing the suitable online broker.
To remember all these might be somewhat difficult for an investor, so it is highly beneficial to have an effective financial advisor (like us).
Best Online Brokers:
There are many online brokers out there making it difficult for the investor to choose an online broker that suits their necessities (especially beginners). For those who aren't much familiar with all such details or those who aren't able to compare between the best online brokers, we are providing a list of online brokers which are considered as the best option to create an account.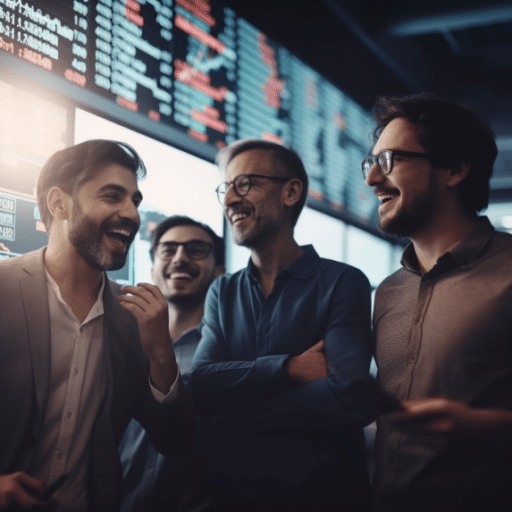 Here is the list of online brokers that suit almost all types of investors based on their necessities. An important thing to remember is that we aren't ranking the online brokers, we're just giving out the information of the top-most online brokers available in 2020.
'TD Ameritrade' – TD Ameritrade is considered as one of the best options available for the investors and is ranked as the number one online broker by many websites related to investments.
The main features that need to be considered about TD Ameritrade are $0 trades, excellent and easy to use trading platforms. It also provides excellent market research which would come in handy for many investors.
The trading platform at TD Ameritrade is very amazing with great user experience and an exquisite set of tools. A mobile application is also included so that a user is able to trade with the help of their smartphone.
With great research and excellent education, TD Ameritrade is great for investors at a beginner level. It has more than 200 educational videos available for the user. People can be able to access their account from different ways such as Twitter, Facebook, Alexa, etc.
TD Ameritrade was noted as the "Number 1 Online broker 2020" by the StockBrokers website. It also ranked as the #1 online broker in the overall category by many other trading-related websites.
'Fidelity' – Fidelity is an online broker known to be a value for the quality. Like TD Ameritrade, it also provides $0 trades in stocks. It also has a set of amazing trading tools along with an excellent mobile application known for its exquisite user interface.
Fidelity also offers Retirement Services to investors. It can be concluded as the best option for investors who trade on a regular basis. They provide great market research and analysis and hence, very useful to the beginner traders.
Research Tools on Fidelity are also wonderful and need not mention about their Mobile Application. Even the Mobile Application provides great market research and good trading tools to the stock traders.
Focusing on the customer experience, Fidelity is the only online broker that gives access to 16 third-party research reports. Fidelity is ranked as the "#1 online broker for its research tools".
'E*Trade' – E*Trade is among the first and successful online brokerage firm which was founded in the United States. E*Trade also Provides $0 trades, two types of excellent mobile applications, Power E*Trade platform (to trade with Options), etc., that are considered to be very helpful for the investors while making a trade.
E*Trade's web-based platform is very popular and has an easy-to-use user interface along with awesome trading tools. Power E*Trade is a great choice for investors who want to trade with options.
The mobile applications of the E*Trade have an excellent design and provide the investor with great user experience. All the trades in stocks and ETFs on E*Trade are free from any type of commissions or charges.
E*Trade was ranked as the "#1 online broker for Mobile Trading" and "#1 online broker for Options Trading" by the StockBrokers in their 2020 review.
'TradeStation' – TradeStation offers commission-free trades in stocks, ETFs, and Options Trades to investors who trade with the help of its online trading platform. Their 'TradeStation 10' is one of the best available online trading platform containing excellent trading tools.
The only rival for the trading platform of TradeStation is the trading platform of the TD Ameritrade. It also consists of a mobile application through which an investor can be able to trade with stocks and options.
There are many useful features for the investor while using the mobile application of TradeStation such as the ability to set alerts for prices, analysis of stock with the help of charts, ability to make a trade, etc.
The minimum deposit on TradeStation is $500 which might be a major disadvantage as an investor who wants to trade can be able to afford to make a deposit of that amount. It is also considered as an excellent overall broker for the investors.
'Interactive Brokers' – Interactive Brokers is well known for its low trading costs. Interactive Brokers also have a great set of tools along with a wide range of securities that can be traded.
It is also considered as an excellent available option for Professional traders. It offers 63 different order types to investors which can be considered as a major advantage.
Interactive Brokers is considered as the best choice for the day traders with the availability of low prices and no hidden costs for execution. The IBKR Pro version charges a $0.05 per share on stock trading and $0.65 on options trading while the stock and options trades are free for the IBKR Lite users.
Investors can be able to trade with the help of Interactive Brokers from 26 countries and around 125 market centers.
'Merrill Edge' – Merrill Edge is the sister company of 'Bank of America'. Like the online brokers that we have discussed in our list, Merrill Edge also provides $0 stock trades and ETF trades.
They are well known for their ESG (Environmental, Social, and Governance) research. Investors can benefit from the advantages such as excellent research, best customer service, etc., that are provided by Merrill Edge.
Although it is associated with the Bank of America, there is no requirement to have an account with the Bank of America. The Customer Support was also considered to be very effective and the support was estimated to respond within one minute.
Along with great features such as bonuses for savings interests, credit card cashback, $0 trades, etc., Merrill Edge is considered a good choice for investors and raked as "#1 online broker for ESG research".
'Charles Schwab' – Charles Schwab is a full-service online brokerage firm with $0 trades, high-quality stock research, excellent trading tools, strategy for future, etc.
It provides articles provided by 26 in-house experts. Users are provided with different types of investment-related topics every week.
Charles Schwab is well-known for the financial services which include Schwab Intelligent Portfolios (a Robo-Advisor) and Schwab Intelligent Portfolios Premium (Human Advisor). Charles Schwab also provides $0 stock trades.
There are some other online brokers not mentioned in this list, which provide the user with beneficial service. Some of them are 'Ally Invest', 'Firstrade', 'SogoTrade', 'Chase You Invest Trade', 'Robinhood', 'ChoiceTrade', 'Lightspeed', 'CobraTrading', etc.
| | | | | | | |
| --- | --- | --- | --- | --- | --- | --- |
| Name | Stock Trades | Options Trades | Commission-free ETFs | StockBrokers Rating | Nerdwallet Rating | STOCKTRADER Rating |
| TD Ameritrade | $0 | $0 + $0.65 per contract | all | 5 stars out of 5 | 5 stars out of 5 | 5 stars out of 5 |
| Fidelity | $0 | $0.65 per contract | all | 5 stars out of 5 | 5 stars out of 5 | 5 stars out of 5 |
| E*Trade | $0 | $0.65 per contract | all | 4.5 stars out of 5 | 5 stars out of 5 | 4.5 stars out of 5 |
| TradeStation | | | | | n/a | 4.5 stars out of 5 |
| Interactive Brokers | $0.005 per share for IBKR Pro, $0 for IBKR Lite | $0.65 per contract for IBKR Pro, $0 for IBKR Lite | 48 for IBKR Pro, all for IBKR Lite | 4.5 stars out of 5 | 5 stars out of 5 | n/a |
| Merrill Edge | $0 | $0.65 per contract | all | 4.5 stars out of 5 | 5 stars out of 5 | 4.5 stars out of 5 |
| Charles Schwab | $0 | $0.65 per contract | all | 4.5 stars out of 5 | 5 stars out of 5 | 4.5 stars out of 5 |
Conclusion:
Finding an account that is suitable for all the needs of the investor might be handled well by themselves. Thus, we suggest it is better to consult and take the help of a financial advisor (such as us) in order to get the detailed information regarding trading.