Expat Financial Advisors in Bolivia – that will be the topic of today's article.
I will compare some of the options available locally, alongside more portable, online, and international options like what we offer.
It makes sense to have a portable option as an expat, as opposed to a localized one, and that is something we specialize in.
If you want to invest as an expat or high-net-worth individual, which is what i specialize in, you can email me (advice@adamfayed.com) or use WhatsApp (+44-7393-450-837).
INTRODUCTION
Bolivia is located in the center of the South American continent, the country has no access to the sea. Once this territory was part of the state of the Incas, then became a colony of Spain, so the main language in the country is Spanish with local features. Bolivia ranks second on the continent in terms of gas reserves, but remains the poorest region in Latin America.
Bolivia is diverse in every sense. Expats who are moving to this country, will find Bolivia's culture mostly influenced by its multi-ethnic indigenous roots, centuries of Spanish occupation, and the influence of five neighboring countries. The scenery is varied and ranges from the high peaks of the Cordillera Real to the stunning Uyuni salt marshes and the Amazon rainforest.
Living in Bolivia as an expat
The expat population in Bolivia is small and most foreigners can be found either in one of the capitals, Sucre and La Paz, or in other major cities such as Santa Cruz de la Sierra and Cochabamba. Most expats work for NGOs or volunteer for a short period of time.
The Bolivian government has also taken a number of measures to encourage foreigners to start a business in the country. Bolivia is one of the poorest countries in South America, but thanks to oil, natural gas and mineral resources, it is experiencing some economic growth. Expats can find many housing options in Bolivia, mostly detached houses, but apartments are also available.
Renting and buying property in Bolivia is quite feasible, although the cost varies depending on the location and size of the property. In terms of getting around, while expats will find that public transportation is affordable, it often falls short of the standards of more developed parts of the world. Also, driving in Bolivia is not for the faint of heart. Those brave enough to drive should be aware that road infrastructure and signage are substandard and that driving conditions can be chaotic.
Although there are some good private hospitals in Bolivia, the general level of medical facilities leaves much to be desired. Hospitals tend to be underfunded and waiting times are long. Expats should make sure they have a full health insurance policy that covers their medical treatment outside of Bolivia, if needed. While Bolivia is becoming more stable and peaceful, security remains a concern. Petty theft can be a problem, especially in major tourist centers, so expats should always take precautions to keep valuables out of sight.
Economic status of Bolivia
Bolivia is located in the center of the South American continent and borders several states at once: Peru, Brazil, Paraguay, Chile and Argentina. Now she has no access to the sea, having lost part of the coastal territory in the war with Chile in 1879. The lack of a seaport limits its development and logistics.
Foreign goods receive an additional transport surcharge, which lowers the overall standard of living in Bolivia. However, the country now has access to the ocean along the Paraguay River, and in 2010 an agreement was concluded with Peru, according to which a piece of the coast was leased for 99 years for the construction of a port. Thus, an additional transport artery appeared, which made it possible to reduce the cost of logistics after 127 years.
Features of life in Bolivia through the eyes of expats
Obtaining Bolivian citizenship is quite simple for an immigrant. It is given on the basis of a two-year residence in the country, while the citizenship of the countries surrounding it is very expensive and obtaining it is a lengthy procedure. Of the minuses of Bolivian citizenship, it is not respected anywhere and most residents travel abroad on a visa. A definite plus is the possibility of accelerated acquisition (in 2 years) of Spanish citizenship. And this is a real gateway to the European Union with all the pluses.
There are few chain stores and just large stores in the country, and most goods are sold in markets, in small kiosks. Because of its isolation, Bolivia is called the South American Tibet. This has both pluses and minuses. The country is much poorer than its neighbors, but living here is inexpensive. The majority of the population are Indians and mestizos. But almost all of them are friendly and nice people. In connection with the colonization by Spain, the official language is Spanish. Due to the low development of the Internet in the country, Internet cafes are especially popular.
In the surrounding countries, the wealthy build their homes in the mountains, while the poor live in the valleys. Here, given the low standard of living, poor shacks are located in the mountains. However, given the cold climate, houses are made of adobe or brick, not built from boards and plywood. All cities are not very beautiful, and the outskirts are more like slums.
Cost of living in Bolivia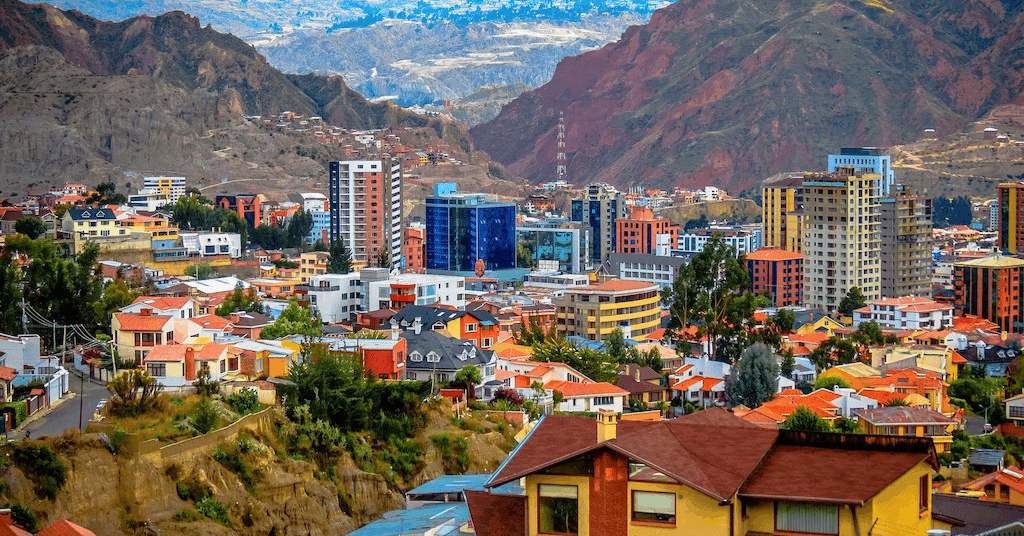 The cost of living in Bolivia is extremely low and everything from transport and rent to groceries is incredibly cheap. However, local salaries are low, and therefore expats will do well to work remotely in Bolivia, earning foreign currency. Those looking to retire in Bolivia won't need a hefty pension and will comfortably live much cheaper than at home.
Bolivians love to strike and take to the streets often and for any reason. There were even cases of children's protests demanding work. Revolutions are frequent – in 200 years there are as many revolutions!
Houses and apartments can be bought without problems. However, for foreigners there is a limit of 50 sq.m. to the plot near the house and to the place of residence – no closer than 50 kilometers from the border of the state.
Prices in the main city of Bolivia, La Paz, in 2019 are comparable to prices in European cities with a million population. Here is a small selection of prices for products, things and services:
• milk – 1 dollar;
• a loaf of white bread weighing 400 grams – 1,50 dollar;
• a pack of 12 eggs – 1,50 dollar;
• a kilogram of cheese – 4,50 dollars;
• a kilogram of potatoes – 1 dollar;
• wine – 3,50 dollars;
• jeans – 40 dollars;
• shoes of the middle price category – 46 dollars;
• housing and communal services for a one-room apartment – 45 dollars;
• renting a one-room apartment in the center – 250 dollars,
• on the outskirts – 160 dollars.
Jobs for expats in Bolivia
Although the local population has a very tight job, foreign specialists with a medical, technical or scientific education are always welcome. These can be English-speaking companies, international technical corporations. But good knowledge of English and local dialects is a prerequisite. However, this rule is typical only for good specialists. It will be quite difficult for the rest to integrate into the caste local society. The work of fruit pickers is widespread, but it is seasonal. The local population prefers to look for work in neighboring more developed countries.
Expats can get a job not only in Bolivia, but also in neighboring countries of the region in foreign companies. Professions in demand:
• representatives of the company with knowledge of the market of individual countries;
• accountants and financial workers with extensive experience;
• doctors;
• translators with knowledge of English and local dialects;
• drivers with open categories A, B, C;
• workers in mines and quarries;
• sales representatives with their own transport.
Do you need a financial advisor in Bolivia?
As mentioned above, Bolivia is a great place for highly qualified professionals who move there to live and work. Thus, in many cases, these people usually face the need for financial assistance, for example, in creating an investment in real estate in Bolivia, or they may need to open a savings account or simply send money abroad to their family, etc.
The reasons can be listed endlessly, but when you are in a foreign country and do not understand primitive and simple things, you can spend weeks researching and as a result you will not find the best option for you, since the Internet is sometimes a complete rejection of fraud
You will need someone who can give you advice on how to move on, I recommend the best banks with the best interest rates, or just show you the most economical way to send money to your family.
This "someone" is usually a financial advisor, a professional, experienced and qualified person who is willing to take care of your funds, help you invest them properly, open a bank account with the best rates and conditions, and of course, find small ways to send money.
In this article, we will mainly talk about the need for a financial advisor, its functionality, and how it can help you achieve your financial goals in a short time. Of course, we will tell you about three completely different types of consultants and help you choose the best one for you.
What services can a financial advisor offer?
If you think you need a financial advisor, you can easily check this form and apply if needed.
Professional financial advisors "find the fact" by asking you detailed questions about your circumstances, your goals, and how and to what extent you are willing and willing to risk your investment. They can then recommend financial products that are right for you and are available.
What are the benefits of getting a consultation?
If you are buying an investment product based on financial advice and advice, you should get a product that suits your needs and suits your specific circumstances.
Depending on the type of consultant you use, you may also have access to a wider range of options than you could realistically estimate on your own.
You will also have more protection if something goes wrong if you buy from the Council. For example, protection will be granted if it does not correspond to inappropriate advice or if it turns out that your adviser did not act in your best interests. Similarly, investors who have not been consulted will also be protected if they present a misleading product or fail to sell it.
So, when do you need financial consulting? The answer partly depends on the product and partly on other factors.
Money Saving Products
Whether you want to make money with savings accounts, money brokers, or fixed rate savings bonds, you can confidently evaluate your options using comparison sites and spreadsheets. Since these products are relatively easy to understand, you may not feel like you need financial advice and can easily buy them directly from the vendors.
Investments
If you are thinking about investing in stocks, mutual funds, and other investments, you can be sure to buy them directly from a broker or fund without taking advice. However, these products are more difficult to understand than energy-saving money products, and without consultation, you may not be able to consider all the options available to you.
There is also a risk that you will buy a product that does not suit you because you do not understand it.
Ask yourself the following questions:
• Can you afford to lose money?
• Do you have time to study?
• Do you have a lot of experience, knowledge, or skills when it comes to investing?
If something goes wrong, are you comfortable taking responsibility for bad investment decisions?
If the answer to any of these questions is "No," then seeking financial advice may be your best bet.
When trying to make a decision, also be aware of the cost of a commission versus the financial and emotional cost of making a mistake if you make a purchase without a tip.
Insurance or mortgage
Some insurance products and mortgages can be purchased from price comparison websites or directly from vendors.
However, you can also talk to specialized brokers who will walk you through the different options and can offer you a better deal. It's up to you whether you buy or not advice.
Pensions
If your employer offers a workplace pension, they may also offer you access to advice or guidance on joining their scheme.
You should take advantage of this offer if it exists. Whether you are looking to invest in a personal pension to boost your existing pension, or combine different banks from your existing pensions, it's usually best to get advice unless you really understand how these products work.
Pensions are long term investments so you need to make sure you understand the types of funds you are investing in, the risks and suitability for your particular situation.
Local Financial Advisors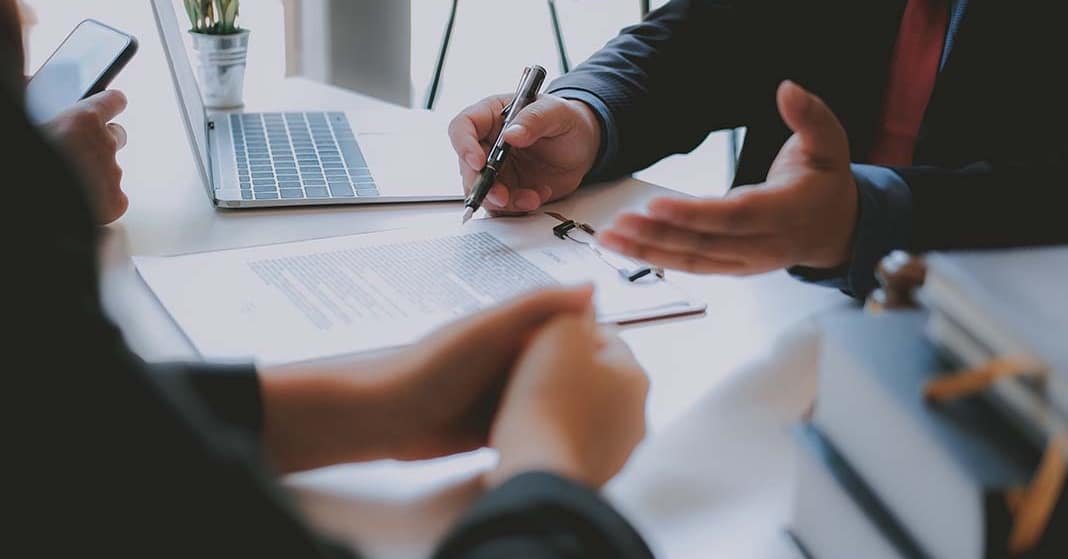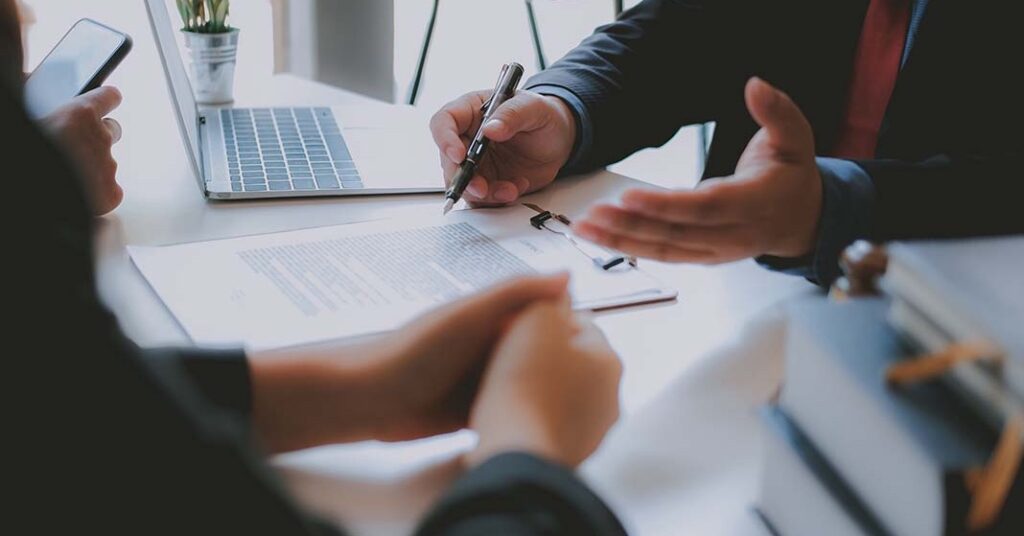 Financial consultants from Bolivia can help you with many financial transactions, from opening a simple bank account to large investments in our country. Their experience and knowledge cannot be less than the skills of any other financial adviser, so the main advantage here is that they are local residents and they have a local financial education, they are very familiar with all the rules that are used in Bolivia. What a great tool and a great investment for your future financial goals.
But choosing, for example, a banking financial advisor who is also considered local understands that the main goal for him is to sell you a banking service or product. This is not entirely their fault, but in any case, it will bring additional costs and uselessness at the moment. With the help of a bank consultation, it is recommended to open only a bank account or a savings account, or to invest, since the operation may require the assistance of a bank financial advisor, but nothing more.
To make things clear, they may offer you their mortgage options at attractive rates, but in any case, keep your main goals in mind and move forward with that in mind. For additional financial purposes, you can turn to an individual consultant or online, which may be more effective than other options on the market.
First of all, individual and online consultants will put their clients first and do everything to achieve their financial goals quickly and efficiently. Due to the fact that they may charge small fees and commissions but offer good strategies, make sure all your documentation is safe and secure.
Online Financial Advisors
Here's how we can help you, click here and send us your application. Don't be afraid of the word "online", nothing will change from the fact that you and your advisor are connected through an online platform, except for adding comfort. Hiring a financial advisor online is a new concept. As technology and the Internet have gone global, all goods and services have settled in the digital space, and financial management is no exception.
However, having an online financial advisor has its benefits, and here we list some of them:
100% comfort
Hiring a financial advisor does not necessarily mean that you have to meet and talk to them in person. Thanks to technology, you can communicate with your consultant online, even if you live 1,000 miles away.
The convenience of an online financial advisor is indescribable. You don't have to go to work or go to the nearest bank or finance company to talk to a professional. Plus, you can easily send or share documents via email or the cloud and get the answers you need much faster.
Individual approach to your business
An online financial advisor is not the same as a robot or bank advisor in many ways. Firstly, you get real and personal advice from a real expert who is well versed in finance and investment, and not from a person who wants to sell you banking products.
This is important for those who want to have a healthy view of their finances and give advice like a pro. Sometimes the software or algorithm doesn't match, especially if your problem is a bit more complex.
Relatively low fees
Of course, the price will drop if you decide to hire an online financial advisor as they don't have a luxury office and other attributes will influence the cost. What he needs is a computer, the internet and a good qualified and experienced brain.
They also cost less than regular companies or financial institutions that provide financial advice. It's also a smarter choice if you're looking to save money and spend less if you really need a financial advisor. The benefit you will get from this multiplication when you decide to do a second or third session.
Only hire a reliable online financial advisor to get the best service. After all, your money is made and you definitely need someone to show you how to maintain and grow your wealth to new heights.
Online Documentation
Financial planning requires really many different documents. Those who receive basic financial planning advice will easily find hundreds of pages of documentation with tips included.
There will be many documents that will also require your signature. As an online financial advisor, we take advantage of technological advances as there are many clouds and secure platforms where you will place your financial data. Therefore, we can safely send you these documents online by e-mail.
But the most incredible thing is the ability to put an electronic signature! Use a few clicks to sign documents to become a superuser, set up investments, and implement Plan B.
All of these documents will be securely hosted on an online portal that only you and your online consultant can access.
Many people can approach this with skepticism, which also has its own explanation. It's a relatively new concept and it's hard for people to get used to some of the things you can do on an online platform, but it's a great tool that saves you time and value in the first place.
This is all the information you need to know about how to find a financial advisor in Bolivia, what benefits you can get from the advisors and what they can do for you. We hope that this article was informative and will help you in further decisions, and now you are sure what you want.
Pained by financial indecision? Want to invest with Adam?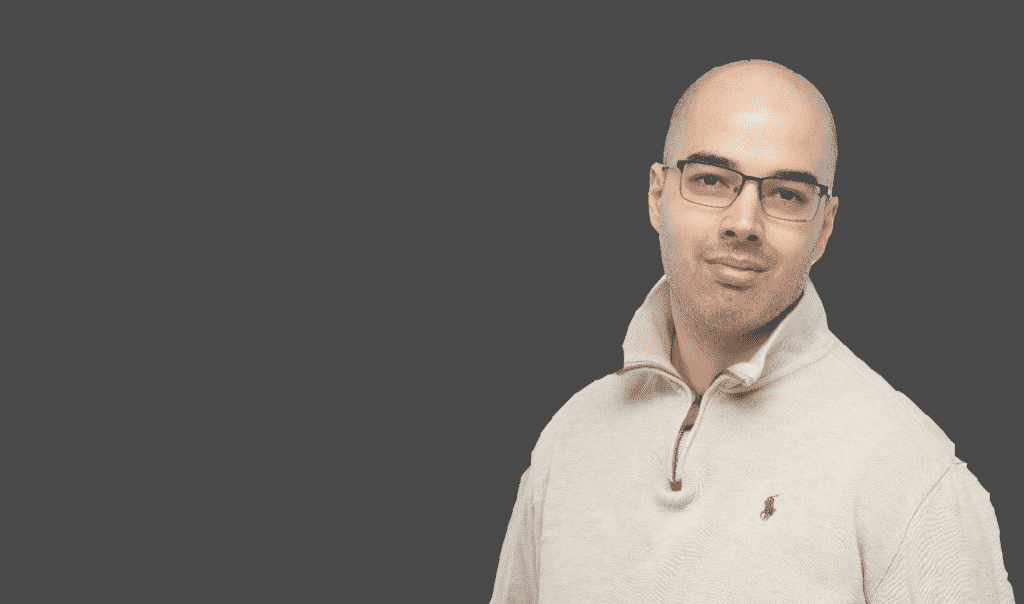 Adam is an internationally recognised author on financial matters, with over 666.9 million answer views on Quora.com, a widely sold book on Amazon, and a contributor on Forbes.
Tags
best expat financial advisors
,
bolivia cost of living reddit
,
bolivia financial advisor
,
cost of living in bolivia
,
economic status of bolivia
,
Expat financial advisor in bolivia
,
Expat Financial Advisors in Bolivia
,
financial advisors Bolivia
,
jobs for expats in bolivia
,
living in bolivia as an expat
,
Local financial advisors
,
Online financial advisors
,
What services can a financial advisor offer?