The best hospitals in Qatar are admired by a large number of people owing to the broad variety of check-up packages, state-of-the-art facilities, first-rate nursing care, and the prevalence of English-speaking specialists.
Qatar is able to brag about having a highly developed healthcare system that is rated among the top five in the world in terms of the quality of care provided.
Despite the indisputable superiority of all of the institutions, here are the 10 best hospitals in Qatar. These hospitals are the best of the best in their respective specialties.
If you want to invest as an expat or high-net-worth individual, which is what I specialize in, you can email me (advice@adamfayed.com) or use WhatsApp (+44-7393-450-837).
Aster Hospital
One of the four illustrious offshoots of the Aster family business that can be found in the UAE is called Aster DM Healthcare. Aster Hospital is one of the best hospitals in Qatar.
Aster now operates 323 locations throughout 9 countries, ranging from solitary, independent clinics to high-performance, enterprise-level healthcare organizations. This growth is expected to continue.
Aster DM Healthcare has transformed into a hospital network that is widely renowned in the Middle East, India, and the Far East, and it is quickly ascending the ranks to become one of the most prestigious private hospitals in Dubai.
At the moment, Aster DM Healthcare is both one of the biggest and one of the most rapidly expanding corporations in the MENA area.
It offers every conceivable kind of medical treatment and has a vast portfolio of facilities, which includes hospitals, clinics, diagnostic centers, and retail pharmacies.
The Aster DM network now consists of 17,600+ industrious people, 2296 internationally famous and highly experienced physicians, along with many Canadian approved Hospitals, clinics, and Diagnostic Centers. The network's headquarters are located in Dubai.
Always intent on surpassing both expectations and performance, Aster DM Healthcare seizes every opportunity by the horns and strives to establish new benchmarks with the cutting-edge research and development it does in the fields of medical science and technology.
Aster DM Healthcare offers a wealth of innovative and ambitious projects, and its overarching goal is to further drive the change taking place in the healthcare industry across the Middle East, India, and the Far East.
The determination to create a healthier future and to bring healthcare to an entirely new and previously unachieved degree of excellence is the impetus behind each of the Group's different business lines, which together represent a mark of distinction.
In Dubai, whether you are seeking for a general practitioner or a specialist, you need go no farther than Aster Medical Center.
Medical Facilities and Services
The Aster Hospital, which serves as a model for the other facilities in its network, was conceived with the idea that the health and safety of its patients should take precedence over the patients' ability to pay for medical care and the kind of insurance they have.
The bright and cheery environment, which is created by the facility's spacious rooms, up-to-date amenities, and experienced medical staff, helps patients recover quickly.
Aster Hospital, which is widely regarded as one of the most reputable multi-specialty facilities, has a variety of distinctive departments, including a round-the-clock emergency room, fully stocked operating theaters, labor suites, VIP rooms, neonatal intensive care units, and intensive care units, amongst others.
As a result of the exceptional quality of its products, Aster Group has been able to establish itself as a major supplier of medical services and is now responsible for the operation of a number of pharmacies, medical facilities, and diagnostic services both within and outside of Qatar.
Naseem Al Rabeeh Medical Centre
The Naseem Al Rabeeh Medical Center is recognized as one of the best hospitals in Qatar, as well as a premier private hospital that provides premium healthcare services based on exceptional medical practices and technologically sophisticated facilities.
Patients from both the United States and other countries may get health treatment that is of high quality while remaining within their financial means thanks to the efforts of this facility, which employs experts of the highest caliber.
The fundamental objective of the hospital is to cater to the unique and particular requirements of each patient by delivering all-encompassing assistance and the highest quality of care in an atmosphere that is calm and friendly.
The Naseem Medical Centre in C Ring has one overarching objective in mind, and that is to provide the highest possible standard of medical care with cutting-edge facilities.
The center is staffed by a group of highly trained medical professionals that uphold the honorable nature of their work by adhering to the highest ethical standards and showing the utmost concern for their patients.
It has medical centers in Qatar that have been decorated with works of art to create an ambiance that is calming and soothing to patients. In Qatar's quickly evolving healthcare landscape, Naseem Medical Centres has been setting the standard for excellence!
The personal connection that develops between a patient and their attending physician is not just of fundamental significance but also Naseem's major focus.
Naseem Medical Centre, C Ring, also has extensive syndication and a tie up with all of the main Medical Insurance Companies in Qatar, which allows it to deliver acceptable and accessible treatments at reasonable costs
People put their trust in the clinic because they know it has a high level of medical knowledge and is dedicated to providing high-quality care. The clinic is able to perform a wide range of interventional, diagnostic, and surgical procedures.
In spite of the fact that it has entered a new golden age, the Medical Centers in Qatar are moving at a breakneck pace through an ever-increasing number of shifts.
The Naseem Medical Centre owes much of its success and continued development to the hard work and dedication of its staff of qualified medical experts.
They are already establishing standards to deliver treatment that is unparalleled in its scope as a result of having detected the increased demands placed on the medical system.
As they work tirelessly to put their philosophy into practice by offering treatment outside of the hospital, the Qatar Medical Centre is fast becoming the first option that patients consider to be superior.
It makes it a point to adhere to medical standards that are both stringent and ethical, and it works very hard to ensure that it is the greatest hospital in Qatar overall.
This is accomplished in a way that is simple yet methodical. It is easier for physicians to focus on the patient when they have access to a wide variety of innovative ideas and practices that are conducted in an expert setting, and this helps maintain the high standard of care that is provided.
Medical Facilities and Services
The hospital in Qatar features an amazing paramedical support system, followed by fully equipped contemporary critical care rooms and systems, and a state-of-the-art trauma care unit to guarantee that everyone in the country has access to quality healthcare that is also inexpensive.
The Qatar Medical Center provides its patients with cutting-edge medical supplies, all of which are managed and aided by a staff of trained professionals who do so with the highest love, care, respect, and responsibility.
The organization offers a wide range of diagnostic services, ranging from general pathology to radiology and general diagnostics.
In addition, the Naseem Al Rabeeh Medical Centre is the most successful reproductive clinic in the region, serving infertile couples. Naseem Al Rabeeh tries its utmost to restore hope for couples who are having difficulty conceiving by skillfully administering the most advanced fertility therapies.
Following the completion of a comprehensive diagnostic procedure, the infertility specialist will develop a treatment strategy for the patient.
This strategy will take into account the severity of the problem, the age of the couple, as well as the length of time they have been trying to conceive.
National Center For Cancer Care And Research
The National Center for Cancer Care and Research (NCCCR), which opened its doors in 2011, is recognized as one of the best hospitals in Qatar for cancer treatment.
The NCCCR is Qatar's principal facility dedicated to the treatment of cancer. Cancer patients who need ongoing treatment, such as chemotherapy and radiation, as well as patients who encounter a variety of blood diseases are the primary focus of the hospital's care.
The Center is a research establishment, and one of its goals is to provide high-quality and safe patient care by utilizing cutting-edge technology and new solutions. These may include cancer medicines that have just recently been licensed for use.
In light of the alarming trend toward more people being diagnosed with cancer, the Ministry of Public Health in Qatar recently made the decision to increase the number of beds available at the facility.
However, as a result of the high number of cancer patients who have been cured owing to cutting-edge research techniques and innovative approaches to the disease's treatment, the NCCCR has earned the trust of patients not only in our nation but also across the world.
Medical Facilities and Services
The Physiotherapy department collaborates extensively with a number of different multidisciplinary teams (MDTs), including the Breast MDT and the Head and Neck MDT.
When it comes to providing patients with competent rehabilitation services, collaboration with other medical experts is a vital component of the process.
This guarantees that patients get the highest possible level of care and support, which in turn enables them to restore fundamental motor functions, prevent any irreversible loss of function, and enhance their quality of life.
Patients who are in need of cancer rehabilitation, palliative care, and physiotherapy for lymphedema may take use of these measures to overcome limits and restore function.
Patients who need to enhance their range of motion, strength, posture, gait, as well as learn strategies for relaxation and energy conservation will benefit from the facility's professional therapists. The facility also provides patients with the opportunity to master these skills.
Lymphedema treatment and management are both available on an inpatient and outpatient basis.
Souq Waqif Falcon Hospital
In 2008, the Souq Waqif Falcon Hospital (SWFH), also abbreviated as simply "SWFH," became the first medical facility in the world dedicated only to the care of falcons. It is one of the best hospitals in Qatar, and possibly in the world, for falcons.
In 2011, building work on a three-floor hospital was finished, and the facility was subsequently inaugurated and clinical work began in August of that year.
This was done in preparation for the problems of projected significant caseloads in the following month of September, which is when falconry season officially starts.
It can seem strange to some people at first to give birds their own specialized medical facility, but this is really rather common.
In spite of this, the unrelenting use of falcons in hunting has been the impetus for Qatar to establish a hospital where birds that have been harmed may get extensive medical attention.
Following the establishment of a specialized clinic for falcons in 2008, the Souq Waqif Falcon Hospital eventually evolved into a full-fledged hospital in order to meet the difficulties posed by complicated situations, which would be particularly prevalent once the falconry season officially starts.
As things are right now, the facility provides a variety of clinical and laboratory services on a daily basis, and at the busiest times of the year, it sees more than a hundred falcons.
A daily turnover of 130–150 falcons receives clinical and laboratory services at the hospital during the peak season, while the number of falcons receiving treatment at the hospital increases to up to 50 per day during the moulting season.
The SWFH establishment may be found in the handy area of the Falcon Souq, which is a part of the well-known Souq Waqif, also known as the "Standing Market."
The Souq was and still is renowned for purchasing and selling a wide variety of items, including animals and fish, fresh and dried fruit, spices and cereal grains, coffees and teas, clothes and linens, and other things.
It requires a team of 30 hospital staff members in addition to a hospital service team that is on call 24 hours a day to maintain the hospital clean and running smoothly.
Doha Clinic Hospital
Doha Clinic Hospital (DCH) was the first private hospital in Qatar to provide fully integrated medical services when it opened its doors in 2001. It is one of the best hospitals in Qatar.
Its goal is to provide you and your family with the highest quality healthcare that the nation has to offer.
The mission of DCH is to provide you with compassionate and high-quality medical treatment. You can count on the highly trained and experienced specialists working here to help you with all of your healthcare requirements.
Its goal is to provide individualized treatment via the means of disease prevention, maintenance, support, and the restoration of health.
It places a primary emphasis on ensuring the delivery of exceptional customer service by adhering to a set of core values that outlines the organization's fundamental tenets, which include respect, responsiveness, and consistency in outcomes.
The Doha Clinic Hospital aspires to be among the premier medical institutions in the nation, addressing all of its visitors' potential healthcare requirements in the process.
Accreditation
Accreditation Canada has recognized Doha Clinic Hospital (DCH) as a hospital with 57 inpatient beds that specializes in providing a comprehensive variety of medical treatments.
These services include medical, ENT, orthopedic, surgical, neuro-skeletal, paediatric, plastic surgery, and emergency services that are accessible around the clock.
Medical Services
DCH provides a comprehensive array of services, including as orthopedic, pediatric, surgical, and emergency care that are all accessible around the clock.
The administration of the hospital has come to the conclusion that it is in the best interest of the organization to provide patients with a variety of different health check-up packages, each of which is customized to meet the specific needs of the patient.
No matter what kind of assistance is required, the Department of Community Health (DCH) offers a wide variety of program options.
The hours for outpatient treatment at the hospital are as follows: Saturday through Thursday, 8:00 AM to 10:00 PM; Friday, 4:00 PM to 9:00 PM; and pediatrics on Fridays, 1:00 PM to 9:00 PM.
Sidra Medical And Research Center
Under the umbrella of Sidra Medicine is a women's and children's hospital, a learning institution, and a center for biomedical research and development. It is one of the best hospitals in Qatar for women and children.
The facility first opened its doors in 2016, with the main mission of providing female and young patients in Qatar with complete medical treatments of the highest international standard.
Sidra Medicine is a hospital, thus it employs a large number of doctors, nurses, and other medical professionals from all over the world in order to provide patients who demand in-depth specialized knowledge with the highest quality treatment possible.
Sidra Medicine is a research institution, thus it is always seeking for novel approaches and answers to be able to treat its young and adult patients while also making a substantial contribution to the overall advancement of scientific knowledge throughout the globe.
Medical Facilities
The Sidra Medical and Research facility is an ambulatory care facility and hospital of international renown that provides cutting-edge clinical services and conducts cutting-edge biological research.
This academic medical institution may be found on the site of the Qatar Foundation's Education City, which also houses satellite campuses of American universities.
The 380-bed hospital has specialized departments devoted to the treatment of children, women, and adults in need of urgent medical attention.
A broad, sail-like atrium shape is used to emphasize the character of each speciality hospital. Dedicated drop-off and entry zones are accessible from both the street level and the subterranean parking level.
The foyer and other public areas have been designed to have a comfortable and inviting atmosphere by making extensive use of natural materials. These materials include wood, granite, and marble.
Each hospital's inpatient rooms are arranged in such a way as to revolve around three healing garden atriums.
Elevator lobbies that are covered in glass and look out into the lobby atrium and the healing garden atrium help visitors and patients orient themselves inside the structure.
A mix of materials, including ceramic tile, enamel-coated metal panels, high-performance glass, and stainless steel accents and sunshades, are used to clothe the atria of the building. These materials work together to filter and soften the harsh sunshine.
The Ambulatory Care Clinic, which measures 37,160 square meters (400,000 square feet) in size, was designed to frame a historic home in order to preserve the legacy of Qatar's built environment.
The clinic building is not only directly connected to the main hospital by bridges on three floors, but it is also directly connected to the Weill Cornell Medical College, making it possible to have a direct relationship between education and practice.
In addition to these, transnational research facilities and a central services plant are intended to be a part of the center.
The facility will provide above-grade parking for the workers that can accommodate 1,000 vehicles, and underground parking that can accommodate the same number of vehicles for the public.
The design considers the parking garages to be an integral component of the overall experience that the public has.
When guests are parking their automobiles, they go through an interesting area that features sculpted arch shapes and an undulating ceiling plane rather than a purely functional transit zone.
The planned subterranean walkway leading to Weill Cornell Medical College will be accommodated in the projected future stages of the project.
Reem Medical Center
The Reem Medical Center in Qatar is one of the best hospitals in Qatar. It provides comprehensive primary care as well as modern dentistry treatments that are in accordance with high-quality healthcare standards and go above and beyond the expectations of even the most discerning clients.
The Reem Medical Center strives to provide its patients with the prompt medical attention they need in order to make a full and speedy recovery by using cutting-edge technology and a team that is globally trained and has a great deal of expertise in their respective disciplines.
It serves the citizens of Doha by providing complete primary medical care as well as dental treatments.
The Family Practice Health Centers in Canada served as an inspiration for this organization's approach to patient care, which follows that paradigm.
The whole of its medical staff is comprised only of fully qualified, licensed physicians and dentists who have received their education from the QCHP and have accumulated several years' worth of training experience.
It is the mission of this organization to provide its patients and the relatives of those patients with an extraordinary level of medical treatment.
At the clinic, each person serves a function that contributes in some way to the clinic's overall mission, which is to provide treatment that is centered on the patient and the patient's family.
It is trying to improve your life by advocating on your behalf, preserving your rights, and establishing working circumstances that are safer.
It is the policy of this organization's staff to always go the additional mile to ensure that every patient gets the individualized care they need in order to make a speedy and complete recovery.
It is a dynamic collaboration between healthcare professionals and patients, with the significance of having a holistic and long-term perspective of the patient's health as the focal point of attention.
Al-Ahli Hospital
The Al-Ahli Hospital, one of the best hospitals in Qatar, strives to improve people's health awareness by providing a high quality of patient treatment that is in accordance with all international standards.
Regular investments made it feasible for the hospital to offer high-tech facilities and medical services of world-class quality.
They also made it possible for the medical personnel to expand their scientific proficiency and expertise. Over the course of its history, Al-Ahli Hospital has consistently been able to effectively combine high-quality medical care with a personalized approach to each patient and visitor.
The ambience of a health spa was intended to be conveyed to patients as part of the environment's design idea in order to make them feel more at ease throughout their stay.
The Al-Ahli Hospital is remarkable for a number of reasons, including its use of natural light, its expansive green grounds, and even its fascinating waterfalls.
The Cuban Hospital
The Cuban Hospital, one of the best hospitals in Qatar, provides its patients with comprehensive and specialized treatment as well as a wide variety of services, some of which are as follows: general medicine, advanced dentistry, ENT and audiology, dermatology, gynecology, diabetes, emergency services for both children and adults, and ENT and audiology.
As a result of the provision of such a wide variety of services, locals living in the western districts will no longer be required to go all the way to Doha in order to get all-encompassing medical treatment.
In addition, individuals who present with difficulties that are more serious or complicated may go through diagnostic testing to determine whether or not they need treatment at a medical facility that offers a higher level of specialization.
Hazm Mebaireek General Hospital
One of the newest additions to the network of hospitals run by Hamad Medical Corporation is the Hazm Mebaireek General Hospital, which can be found in the middle of Doha's Industrial Area.
Being one of the most advanced and well-respected general hospitals in Qatar, Hazm Mebaireek General Hospital, one of the best hospitals in Qatar, is renowned for providing adult patients with access to a comprehensive range of cutting-edge diagnostic and treatment options, as well as several specialty service options.
Medical Facilities
It provides convenient access to medical services for a diverse variety of patients who live in the industrial region and functions as a primary medical facility for the area.
Inpatient physiotherapy services began in March 2019, giving assistance to emergency, medical, day care, surgical, recovery, and intensive care units, as well as the high dependency unit and intensive care unit.
A total of 57,000 square meters of space are dedicated to outpatient and inpatient treatment inside this enterprise, which offers both. A surgical department with appropriate capacity will include numerous twelve post-anesthesia care units, a bronchoscopy room, inpatient units and operating theaters, and an endoscopic room for thorough diagnostics and analysis.
In addition, there is an Emergency Department inside the hospital, which has the capacity to treat hundreds of patients each and every day.
Those who live in the suburbs of Doha and who find themselves in need of urgent medical attention are relieved to learn that they no longer have to go to one of Doha's farther-away emergency rooms since they now have access to quality medical treatment that is conveniently located nearby.
In April of 2019, outpatient physiotherapy was given the official designation of "OPD." Since it was first established, the department has been steadily developing in order to improve the delivery of medical services.
The Physiotherapy department of HMGH has a fully functional therapeutic gym that is adequately equipped.
During COVID-19 pandemic, HMGH was devoted to serving a broad variety of COVID patients that need inpatient specialist medical treatment.
This included both adult and pediatric patients. Physiotherapists are playing an extremely important part in the management of critical care patients who have been admitted to intensive care and recovery units.
Patients who have suffered neurosurgical cases, severe injuries, cardiac diseases, medical problems, neurological conditions, and orthopedic disorders are among the hospital's patient population.
Pained by financial indecision? Want to invest with Adam?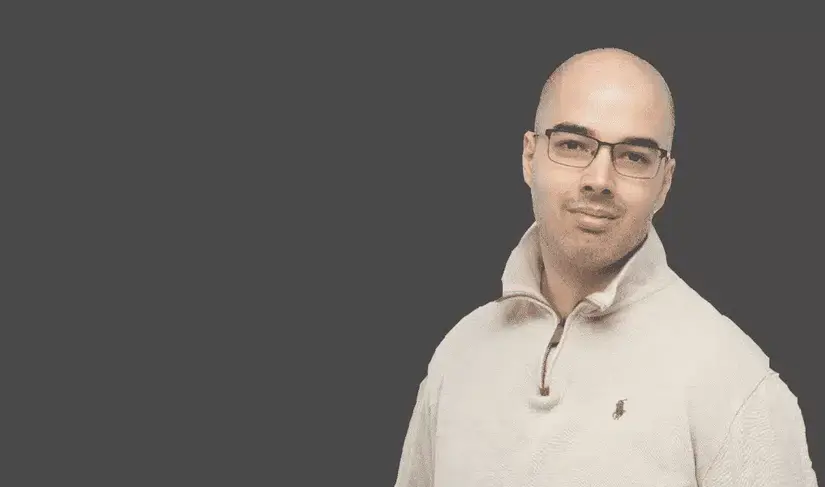 Adam is an internationally recognised author on financial matters, with over 669.2 million answer views on Quora.com, a widely sold book on Amazon, and a contributor on Forbes.