10 Best Real Estate Development Companies in Singapore.
We aren't affiliated with any of the companies here, and in fact, don't advise that the average investor invests into property developments, when lower risk options exist.
If you are looking to invest as an expat or high-net-worth individual, which is what I specialize in, you can email me (advice@adamfayed.com) or use WhatsApp (+44-7393-450-837).
Introduction
Picking the best real estate development companies is crucial if you're going to choose to purchase real estate in Singapore as you will almost probably have to spend top dollar.
The country quickly developed from a low-income nation with little industry or infrastructure to one of Asia's greatest hubs for trade and finance after gaining independence in 1965.
However, along with the expansion of Singapore's economy came the high costs of owning real estate properties there. In fact, Singapore's housing market is among the most expensive in the world, only surpassed by Hong Kong.
Since Singapore is significantly more developed than the majority of its neighbors, foreign buyers frequently experience a false sense of security when buying a property – particularly condo – in Singapore.
To determine the best real estate development companies worthy of your time and money, however, you must exercise due diligence, just as you would in any other country.
Since most expats are unable to own land or homes, we will just focus on condo developers in Singapore.
10 Best Real Estate Development Companies in Singapore: Condo Developers
1. CapitaLand
Singapore-based CapitaLand has expanded into one of the biggest and best real estate development companies in Asia since its founding in 2000.
In Asia, CapitaLand creates a diverse range of residential, business, and retail properties. However, the company is best recognized in Singapore for its work on significant shopping mall developments like ION Orchard and the newest Jewel Changi Airport.
A small number of CapitaLand's luxury residences are available in Singapore since the majority of the company's residential ventures are in China. For instance, The Interlace's staggered structures and eco-friendly features provide inhabitants a distinctive urban living experience. It serves as one of the most visually remarkable condos in Singapore.
Similar to that, the Victoria Park Villas provide serene semi-detached homes close to Singapore's renowned Botanic Gardens.
Even by Singaporean standards, CapitaLand's properties are typically fairly pricey given their penchant for exquisite and distinctive architecture. At the Interlace, two-bedroom apartments often cost more than US$1 million. Units at Victoria Park Villas, meanwhile, can cost over US$3 million.
Given CapitaLand's international reputation for excellence as one of the best real estate development companies in Singapore, the price may nevertheless be justified.
Noteworthy developments: The Interlace, Orchard Residences, d'Leedon, Cairnhill Nine, One Pearl Bank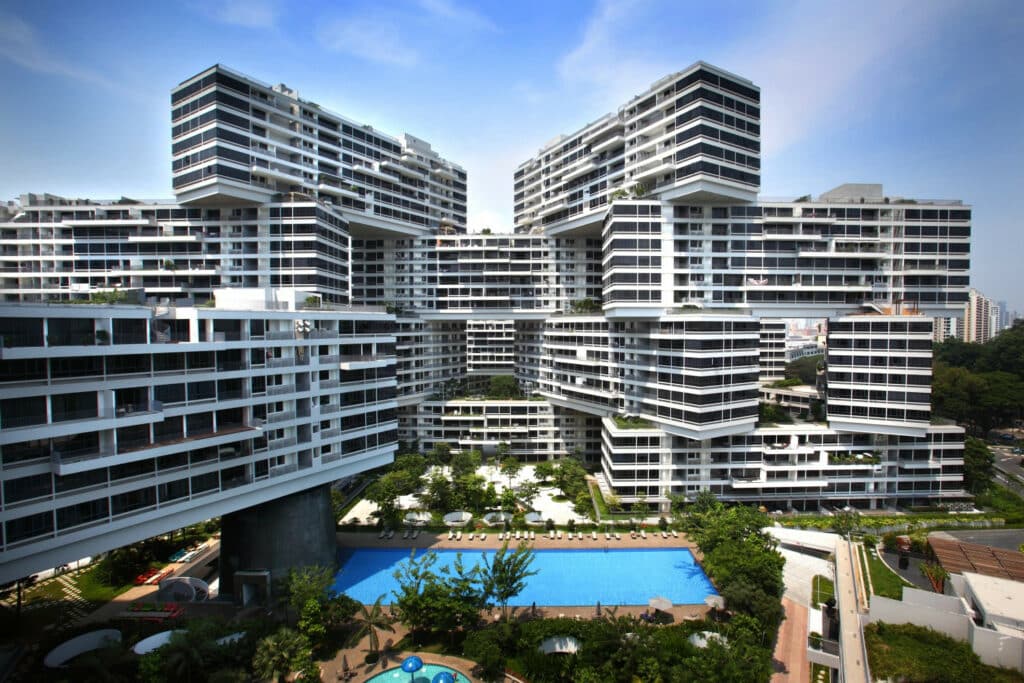 2. City Developments Ltd.
The second-largest property developer in Singapore is City Developments Ltd., or CDL.
Singapore, China, the US, the UK, and Australia are just a few of the over 25 countries where CDL has residential, business, hotel, and retail buildings.
Although CDL has a wide range of investments and properties, its primary focus in Singapore is on residential constructions. As a result of developments like Lush Acres and Echelon, CDL has won numerous national and international honors, including BCI Asia's Top Ten Developer designation.
The dedication of CDL to sustainability and corporate social responsibility is also well-known. The Global 100 Most Sustainable Corporations ranking named CDL as the best Singaporean firm due to its organic business operations and development features.
It is the sole business in Singapore to be included on the CDP Global A-List for Corporate Climate Action. Additionally, CDL is the only Singaporean business to appear twice in a row on Bloomberg's Global Gender-Equality Index.
The price of CDL's properties, like those of the other developers on this list, may be the only drawback. CDL built the St. Regis Residences, which is one of Singapore's most costly condos. You must be prepared to spend more than US$1 million if you want to purchase a CDL condo.
Noteworthy developments: Tribeca, The Sail, St. Regis Residences, The Oceanfront, Volari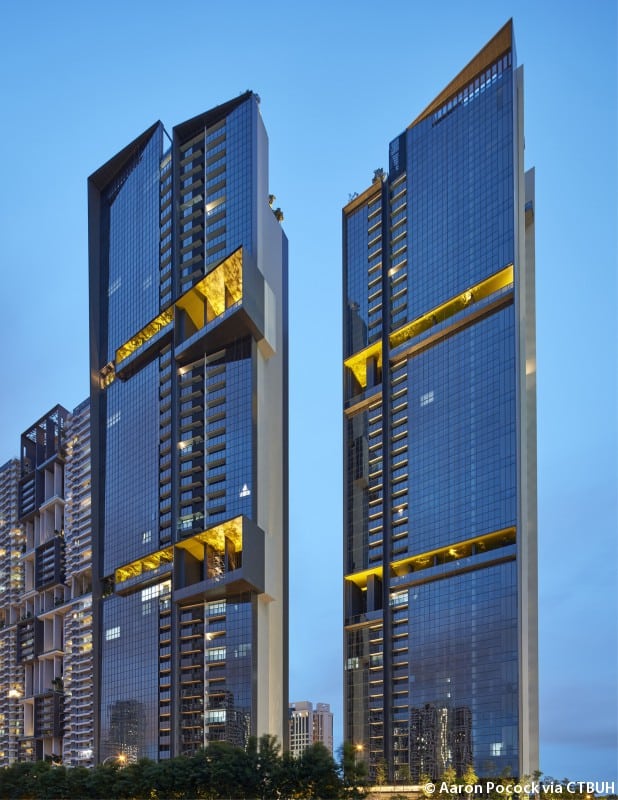 3. Far East Organization
Far East Organization must be included on any list of the best real estate development companies in Singapore since the firm is one of the biggest developers globally.
The company was established in 1962 in Singapore, which makes it one of the oldest property development firms in the country.
The company has a wide range of projects and companies around the world, including the Sino Group in Hong Kong, and its significant portfolio comprises over 750 real estate developments in Singapore alone.
Along with having a significant presence throughout Asia and the rest of the world, Far East Organization is renowned for having high work standards. It is now the only developer in the world to have received 10 FIABCI World Prix D'Excellence awards, regarded as the top accolade for international developers.
Apartments, condos, and semi-detached homes in a variety of styles are all part of Far East Organization's residential developments in Singapore. The most well-known of its residential constructions are Scotts Tower, Alana at Sunrise Terrace, and Bijou.
Like its rivals, this developer charges a premium for its high-caliber work. Far East Organization, though, is able to offer rental properties unlike its Singaporean peers. Furthermore, smaller apartments might occasionally be found selling for far less than US$1 million.
Noteworthy developments: Scotts Tower, Alba, Miro, Cyan, Orchard Scotts
4. MCL Land
Another well-established business in Singapore, MCL Land has a number of excellent developments. MCL, a division of the Jardine Matheson Group and Hong Kong Land, was established in 1963 and focuses on the development of residential real estate.
Compared to other of its rival property developers in Singapore, MCL Land is a little bit smaller and less globalized. However, its significant influence in the city state's residential construction market attests to its position as one of the best real estate development companies in the country.
The company has more than 20 residential developments in Singapore and has prevailed in land bidding wars against much bigger corporations. The Palms @ Sixth Avenue, Estuary, and Hallmark Residences are some of its most prominent constructions.
MCL Land is also able to provide a wide range of alternatives and price points for buyers due to the variety of residential projects it has in Singapore.
At the Palms, a semi-detached home will cost you more than US$4 million. However, a starting condo at Margaret Ville may be found for less than US$800,000—a bargain by Singaporean standards.
Noteworthy developments: Parc Esta, Tulip Garden, Hallmark Residences, Ripple Bay, LakeVille
5. Guocoland
Guocoland rose to prominence in the Asian real estate development market after the company's founding in the 1970s.
The Singapore-based business is currently active in China, Vietnam, and Malaysia where it is engaged in the development of several residential, commercial, and mixed-use projects.
Guocoland recently acquired a standing for its first integrated development, the Tanjong Pagar Center, which houses the $80 million penthouse in the Wallich Residence.
The business is well-known in the area for its commitment to environmentally friendly projects. In fact, many of its most recent constructions have won the Green Mark Award for their sustainability.
Guocoland has also received numerous other honors for its work, including an FIABCI World Prix D'Excellence award for the Leedon Residence and several EdgeProp awards for the Wallich Residence.
Although the firm is most known for its luxurious penthouses and condos, buyers have a wide variety of alternatives when they purchase a Guocoland property.
The Wallich and Leedon Residences undoubtedly have the costliest condos, some of which can reach millions of dollars. But purchasers seeking more affordable properties can look at homes like the Sims Urban Oasis.
Noteworthy developments: Wallich Residence, Patterson Residence, Martin Modern, The Stellar, Leedon Residence
6. Frasers Property
Look no further than Frasers Property if you'd want to engage with a larger real estate developer.
Frasers has completed projects in more than 80 cities in countries such as Thailand, Australia, and the UK. The company boasts of over 40 residential projects in Singapore alone.
Since Frasers Property has such a wide range of properties, it makes sense that it draws customers from Singapore and around the world. From extravagant condos to first-rate starter apartments, the company provides a range of residential constructions in Singapore.
For instance, 8 @ Mount Sophia offers luxurious living just steps from Orchard Road, while Caspian at Lakeside View offers high-quality, useful apartments outside of the city. However, Frasers' portfolio is not only wide-ranging but also incredibly well-rounded.
The company received numerous EdgeProp awards for projects like the Seaside Residences and RiverTree Residences. Additionally, the Waterfront Collection won an FIABCI World Prix D'Excellence award.
Noteworthy developments: Caspian, Seaside Residences, One Leicester, Boathouse Residences, Riviere
7. Bukit Sembawang
Founded in 1911, Bukit Sembawang serves as the oldest property developer in Singapore and has turned into a permanent fixture in the Singaporean property sector owing to the firm's selective development style.
Bukit Sembawang offers a small selection of luxurious housing developments, including terraced homes and apartment buildings, in contrast to its rivals, which often construct dozens of high-rise condo projects in Singapore. In the entire city, they frequently purchase freehold land with care.
The most well-known Bukit Sembawang developments are Luxus Hills and Mimosa, which give international purchasers the chance to acquire freehold terraced homes in Singapore. The firm also constructs a few high-end residential projects, including the luxury 8 St. Thomas tower.
Considering that the developer concentrates on opulent freehold residences, buying a Bukit Sembawang property is not economical. Smaller condos offered by the corporation can sell for up to US$2 million, and terraced homes frequently top US$4 million.
Although Bukit Sembawang has a high asking price, foreign purchasers frequently choose it because of this developer's stellar reputation and preference for freehold ownership in Singapore.
Noteworthy developments: Paterson Suites, Luxus Hills, Skyline Residences, Vermont, Mimosa Terrace
8. Allgreen Properties
The Kuok Group unit Allgreen Properties Ltd. has one of the largest residential property portfolios among the major Singapore real estate developers, with 45 various residential projects in Singapore.
Residential options from Allgreen Properties range from terraced homes at Chestnut Green to high-rise condo towers like D'Lotus. Like the majority of the developers on our list, Allgreen mostly focuses on luxury housing, nabbing numerous accolades for its efforts.
Since 2013, the business has won the BCA Quality Excellence Award annually. In addition, one of its more recent projects, the Sorrento, was honored with the 2017 FIABCI Grand Prix D'Excellence award.
With its wide range of properties, Allgreen gives its customers a wide range of choices when purchasing a condo or other home in Singapore. While the company's luxury homes are undoubtedly not affordable, some of their older properties may be bought for far less money on the resale market.
The developer has been less active in Singapore in recent years, preferring to maintain its current portfolio and pursue fewer high-end projects like Juniper Hill.
However, despite the company's diminished activity, Allgreen continues to uphold its position as one of Singapore's best real estate development companies.
Noteworthy developments: Juniper Hill, Fourth Avenue Residences, Claremont, Baywater, Queens
9. EL Development
EL Development is one of Singapore's newest real estate developers, having been established in 2005. EL was still able to set itself as one of the best real estate development companies in the city even though it is a relative newcomer, thanks to parent firm Evan Lim Group, a reputable general building contractor in Singapore.
The extensive real estate market knowledge of Evan Lim Group has fueled EL Development's success and its ranking as one of Singapore's best real estate development companies.
EL completed its first project dubbed Rhapsody in 2010. Since then, seven further projects in Singapore have been finished by the company, including Parc Riviera and Symphony Suites. High-rise condo and apartment buildings have made up the majority of EL Development's projects.
By Singaporean standards, the condos from this developer are pretty cheap, with several apartments costing between USD$750,000 and USD$1 million. Meanwhile, luxury shoppers can choose from a wide variety of higher-end options.
Noteworthy developments: Parc Riviera, Trivelis, Rhapsody, Symphony Suites, Skysuites 17
10. Oxley Holdings
Oxley Holdings is a further newcomer to Singapore's real estate market as it was just formed in 2010. The company created waves by finishing dozens of projects in less than 10 years, placing it among Singapore's best real estate development companies.
While the majority of the developers on this list typically concentrate on high-end, luxury condos, townhomes, and residences, Oxley Holdings has a unique strategy to its development as it focuses on young professionals looking for inexpensive private housing.
Oxley founder Chiang Chiat Kwong has earned the moniker "shoebox king" for his emphasis on small and affordable dwellings. Although Oxley's projects have a reputation for being little dwellings, they provide much more than small studios and one-bedroom flats.
Standard apartments, lavish penthouses, and even landed homes are available at Affinity at Serangoon. Naturally, the properties owned by Oxley Holdings offer a wide range of possibilities to buyers.
Although Oxley Holdings has only been operating for a relatively shorter period, the group's success can already be seen in the fact that the company has expanded internationally, with operations now in places including the UK, Australia, and China.
Noteworthy developments: Devonshire Residences, Mayfair Gardens, Affinity, Mayfair Modern, The Addition
Other property developers in Singapore
Property developers are not the only Singaporean businesses that benefit from high standards. So compared to the rest of Southeast Asia, you're much less likely to run across any issues in the country so to speak.
However, some developers are still superior to others. In comparison to Thailand, for instance, defects, delays, and other problems might not be as much of a concern in Singapore. However, you should still carry out adequate due research and compare the best real estate development companies before buying a property.
The overall construction quality and reputation of a developer may frequently be determined by reading Google and Facebook evaluations of their past projects. Visit one of their older projects that is five to 10 years old and assess its condition as well.
Pained by financial indecision? Want to invest with Adam?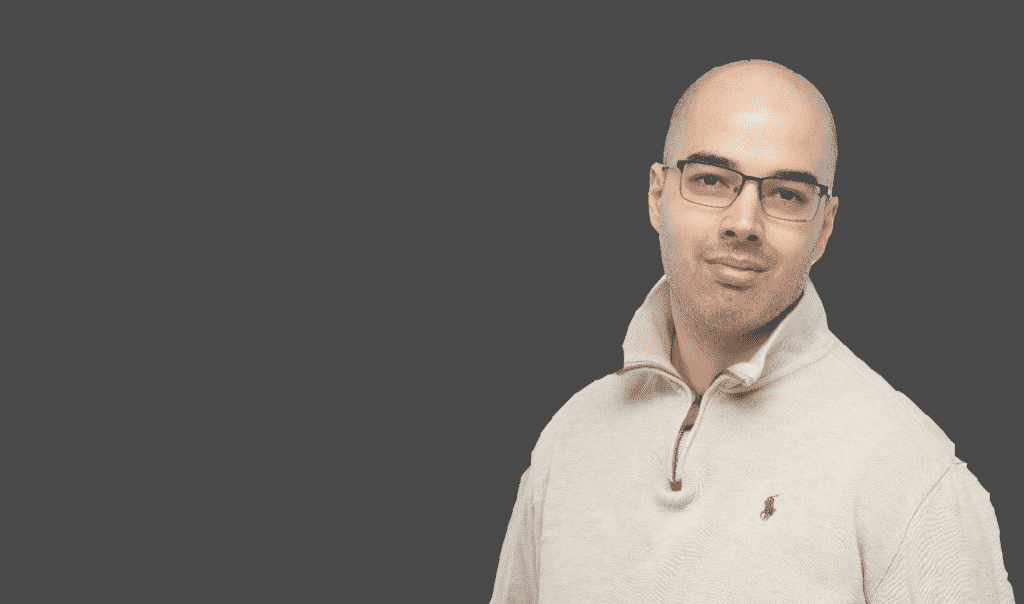 Adam is an internationally recognised author on financial matters, with over 694.5 million answer views on Quora.com, a widely sold book on Amazon, and a contributor on Forbes.