12 Best Books For Digital Nomads
If you are looking to invest as an expat or high-net-worth individual, which is what I specialize in, you can email me (advice@adamfayed.com) or use WhatsApp (+44-7393-450-837).
Introduction
Here are 12 best books for digital nomads to add to your reading list if you're just beginning your journey to becoming a digital nomad.
Remote work is currently popular.
From small beginnings, there are currently more than five million digital nomads residing and working all over the world.
Furthermore, it's never been simpler to go from a traditional 9 to 5 job to a remote one, enabling you to explore the world on a full-time basis while technology evolves and travel becomes even more accessible.
The 12 best books for digital nomads listed below will aid in your first, crucial steps toward becoming a digital nomad.
12 Best Books for Digital Nomads
1. The 4 Hour Work Week by Tim Ferris
Tim Ferris' book The 4-Hour Workweek serves as a guide for leaving your corporate 9 to 5 by earning money online, starting a viable business, and leading an alternative lifestyle as a digital nomad.
This book for digital nomads is called The 4-Hour Workweek. This is one of the best books for digital nomads.
It's difficult to meet a digital nomad who isn't at least aware of Tim Ferris' book because it introduced so many people around the world to this way of life.
You'll learn how to launch an internet business, outsource work effectively, and manage your time properly, but ultimately you'll learn how to think outside the box. What's best? He was also a digital nomad.
2. Rich Dad, Poor Dad by Robert Kiyosaki
To illustrate the mindset required to create a life of independence and lasting riches, Rich Dad Poor Dad tells the tale of a youngster who has two fathers: one rich and one poor. This is one of the best books for digital nomads.
The ability to think unconventionally is necessary for digital nomads.
The classic Rich Dad, Poor Dad will change the way you think about money and building wealth. Managing finances can be difficult while leading a digital nomad lifestyle.
There is no way to tell you the best techniques to build wealth and manage your money because you have various costs.
Although Rich Dad, Poor Dad wasn't specifically created for digital nomads, the lessons it imparts are ideal for the itinerant lifestyle. Would you like to manage your money and create while pursuing a digital nomad lifestyle? Get a copy of Rich Dad, Poor Dad today.
3. The $100 Startup by Chris Guillebeau
One of the first books in the digital nomad category may be The $100 Startup. This is one of the best books for digital nomads.
The book, written by nomad, businessman, and author Chris Guillebeau, features 50 case studies of people who started successful businesses that brought in more than $50,000 from a minimum $100 investment.
The book does a great job of dispelling the myth that you need a lot of startup money to start your own firm. In addition, many of the startup companies mentioned are purposefully tiny, enabling the firm owner to prioritize their own lifestyle and travel.
All of the individuals included used their particular passions to make money, and the straightforward manual includes precise revenue figures, common blunders, and essential insights. The $100 Startup is therefore a simple read for just about everyone thinking about going into self-employment.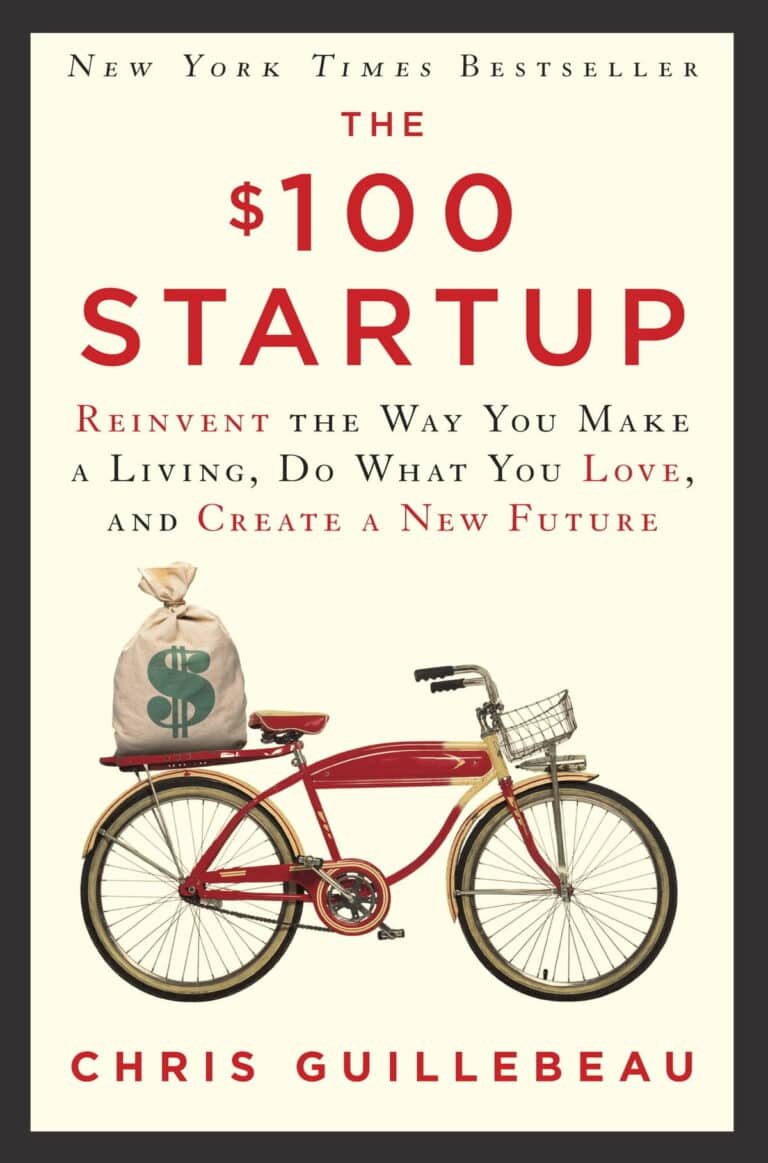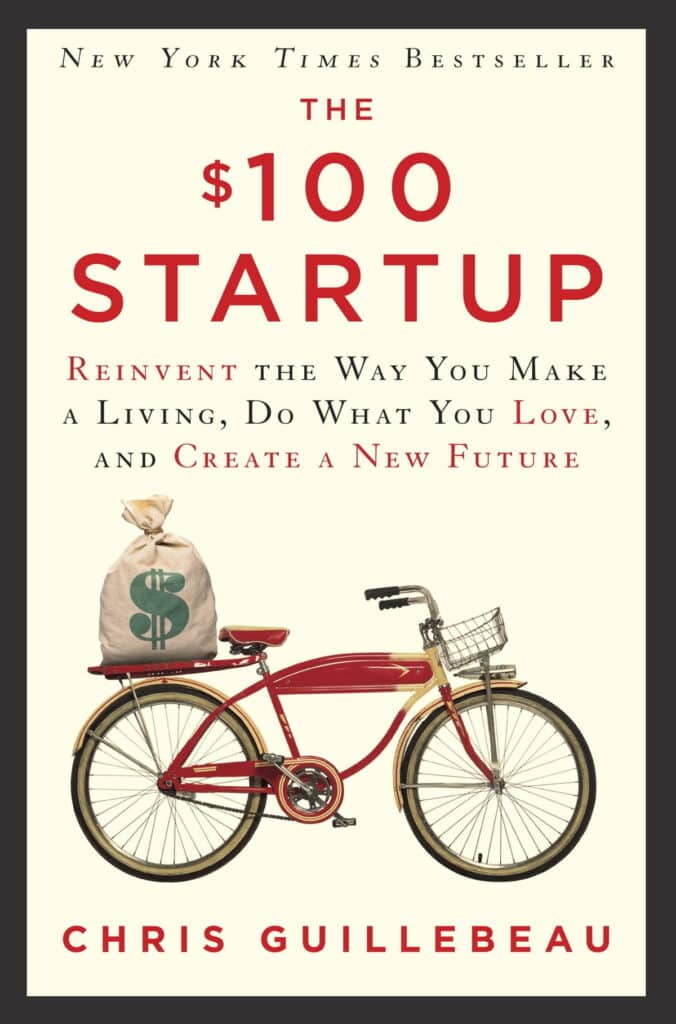 4. The Art of Non-Conformity by Chris Guillebeau
Chris Guillebeau's other book, The Art of Non-Conformity, is a manual for questioning accepted beliefs about labor and what makes for the perfect existence. This is one of the best books for digital nomads.
This is a fantastic book to begin you thinking about starting your first steps as a digital nomad, what kind of lifestyle you have in mind, and the practical things you can start doing right away to start making that dream a reality. It is more philosophical than The $100 Startup.
One of the book's main points is that we often put off making changes until the pain of doing so is less than the anguish of not doing them. Therefore, we must truly make starting in our comfort zone difficult if we want to make a shift.
A great book to pair with the others on this list that were discussed above. The Art of Non-Conformity, which served as the philosophical foundation for much of the digital nomad movement, is still relevant for many people who are transitioning to this lifestyle today.
5. Nomad Capitalist by Andrew Henderson
By utilizing offshore accounts, second citizenships, and investment tactics, The Nomad Capitalist promotes the idea of regaining your freedom and riches by moving to where you're treated the best.
Are you already a successful digital nomad with a business? Even if you don't make anything close to that, the key themes are still true and worth reading, even though this could be a little advanced because Andrew only accepts customers who make 7 figures or more.
You'll now either adore or despise The Nomad Capitalist; read the book for yourself to decide. This book on being a digital nomad teaches you how to invest while still making you question where you spend your money.
6. The Wealthy Freelancer by Pete Savage and Steve Slaunwhite
The Wealthy Freelancer is a how-to book that outlines 12 crucial concepts for becoming a successful freelancer. This is one of the best books for digital nomads.
Many digital nomads are independent contractors. It's a terrific approach to begin earning money online while pursuing the flexibility that comes with living a nomadic lifestyle as a digital nomad. Here is the issue:
The majority of digital nomad freelancers undercharge for their services. Everything from client management to finding additional high-paying clients will be covered. And it is authentic.
After finishing this book, Matthew raised his pricing and found a brand-new client who was more than willing to pay the expenses!
You must read The Wealthy Freelancer if you want to become a freelancer who makes more money while working less.
7. Vagabonding by Rolf Potts
Vagabonding by Rolf Potts is a book that concentrates on traveling rather than business, describing how to finance extended travel, adapt to a nomadic lifestyle, and deal with the cultural shock of making the move.
The book encourages you to try out a few ideas for yourself and challenges the widespread belief that traveling usually costs a lot of money. It is humorously written and full of first-person anecdotes.
For people who have never taken a long-term trip before, this book is a fantastic choice.
Therefore, if you want to travel for at least three months while working remotely, you can learn a lot as you go by reading a paperback or skimming through an ebook on long-distance buses or flights.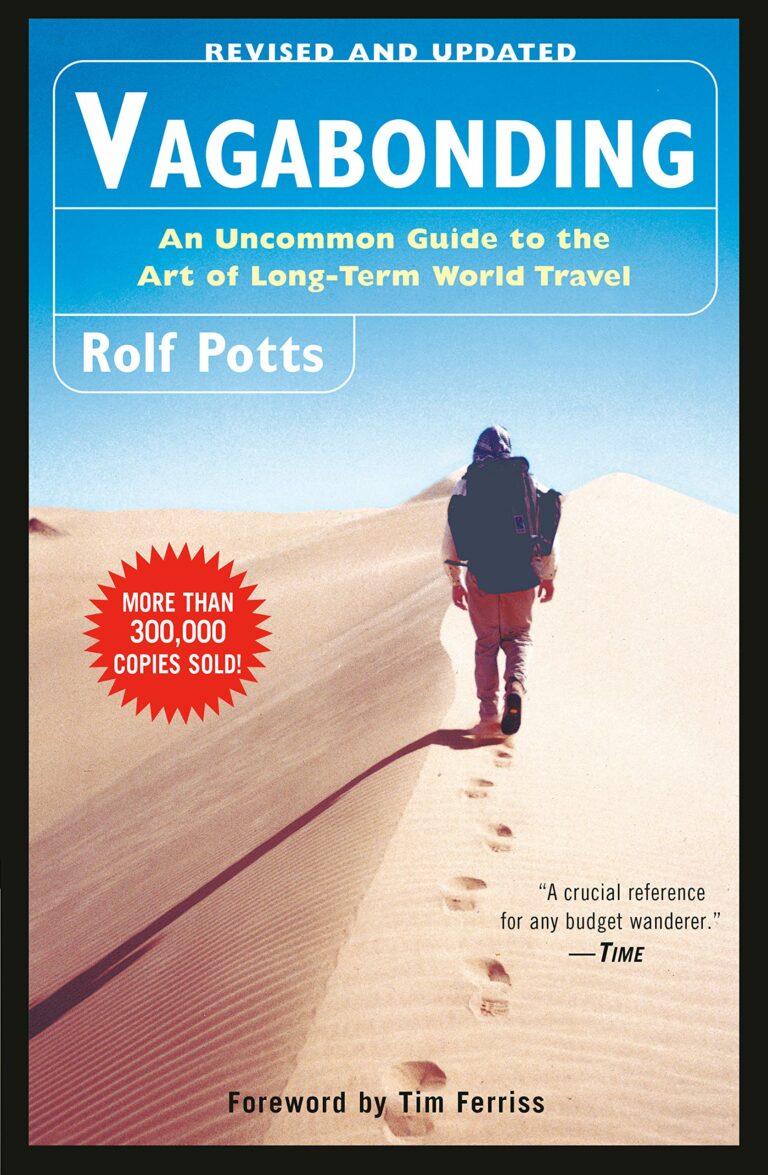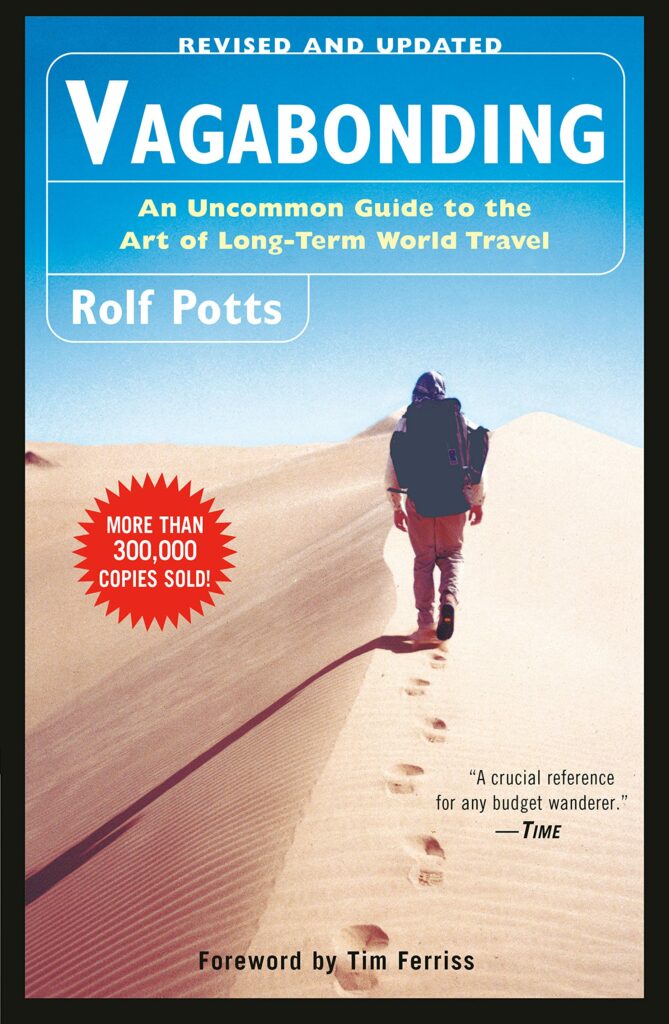 8. The Moneyless Man by Mark Boyle
The extraordinary story of British businessman Mark Boyle, who undertook a challenge to live fully without spending money for a full year, takes vagabonding to the extreme. This is one of the best books for digital nomads.
The Moneyless Man is a memoir about his experience that details how he prepared for and overcame the difficulty of going completely off the grid in a society that depends on money.
The narrative shows how to cut ties with contemporary conveniences and return to nature, from gathering food to producing his own power.
Mark discovers creative ways to pay off his debts, but he also discovers how challenging it is to keep up with his friendships, relationships, and health while adhering to his self-imposed rules not to spend any money for a full year.
It's a hilarious and radical guide on saving money for would-be digital nomads as a result of all of this.
9. Deep Work by Cal Newport
Although the 21st century has seen a continual decline in our attention span, Deep Work contends that there are four key principles to follow in order to sharpen your focus and immerse yourself in worthwhile work.
Lacking concentration at work? You can increase both your focus and productivity by reading Cal Newport's book Deep Work about digital nomads. He shares four uncomplicated guidelines that will help you focus on your work and do some genuine tasks.
10. Remote by Jason Fried
Working remotely may be just what your company needs to have content staff and even greater success at work, Remote tells business owners and employees. This is one of the best books for digital nomads.
This digital nomad book holds that remote work is the future and that offices are a thing of the past. You'll discover how remote work may be more advantageous for both business owners and employees.
The ability to work remotely is advantageous to both parties, which makes everyone happier overall.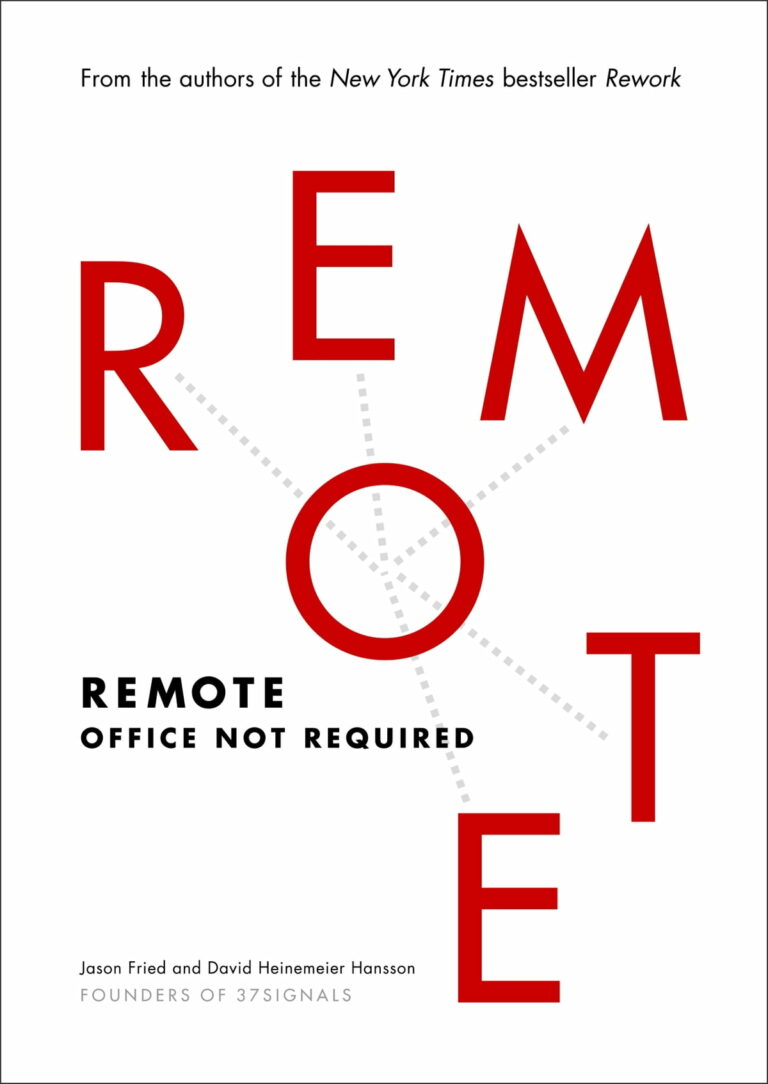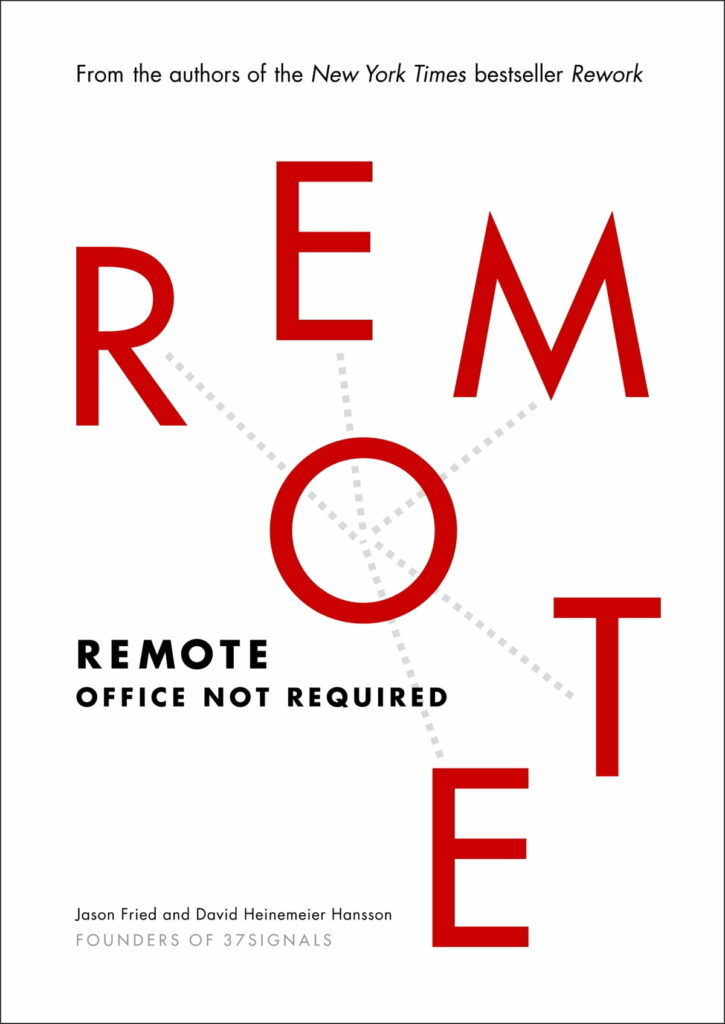 11. The Power of Habit by Charles Duhigg
The Power of Habit, one of the best-selling books on how people acquire, form, and maintain habits, comes to mind when we shift from the technical to the interpersonal components of working as a digital nomad.
The book, which was first released in 2012, has inspired more than a decade of study and discussion in the area of habits, which has been embraced by the entrepreneurial community and is particularly significant to and interesting to digital nomads—the majority of whom work for themselves.
The Power of Habit has many useful applications for folks starting out in remote employment, from losing weight to saving money. In addition to this, it serves as a wonderful introduction to other works in the field, like the last book on our list of the top 13 books for digital nomads.
12. Atomic Habits by James Clear
The most thorough and useful manual on how to establish good habits, break bad ones, and improve one percent every day is Atomic Habits. This is one of the best books for digital nomads.
The book, written by habits expert and bodybuilder James Clear, explains how modest adjustments to our daily routines may add up over time to make us much healthier, happier, more successful, and productive.
The book covers a lot of ground and is very exact about why we frequently fail to retain good habits and what we can do to improve our chances using examples from ancient history to olympic cycling.
It would be challenging to find a book on habits and improvement that is more practical.
This book will guide you on your journey if you're having problems altering your behaviors and you think that might be stopping you from adopting a digital nomad lifestyle.
Pained by financial indecision? Want to invest with Adam?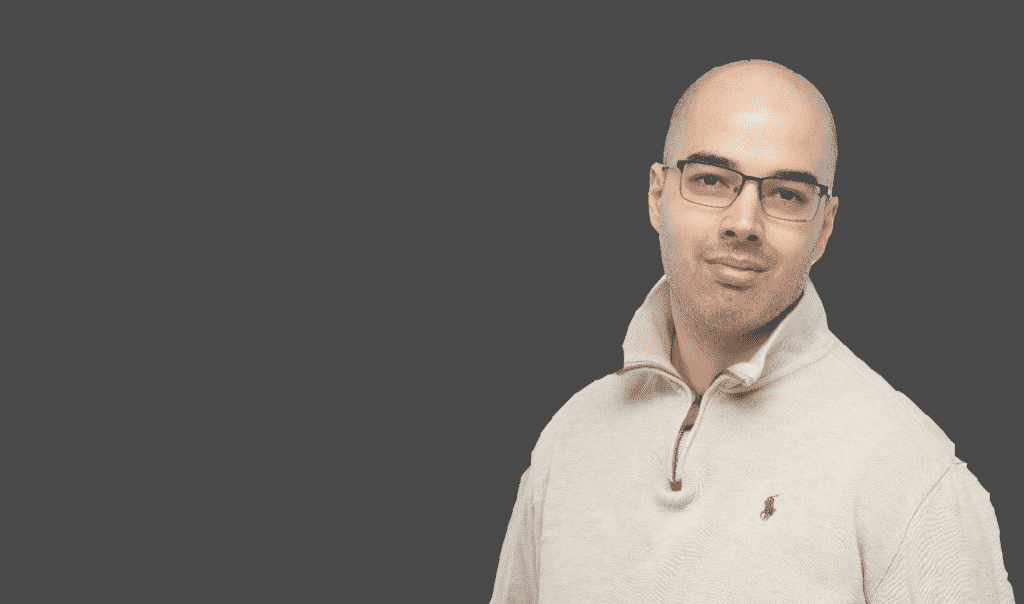 Adam is an internationally recognised author on financial matters, with over 588.1 million answers views on Quora.com and a widely sold book on Amazon and a contributor on Forbes.