27 International Schools In Hong Kong
If you are looking to invest as an expat or high-net-worth individual, which is what I specialize in, you can email me (advice@adamfayed.com) or WhatsApp (+44-7393-450-837).
Introduction
Looking for the best international schools in Hong Kong for your children?
It can be challenging to select one international school from among the many in Hong Kong. The quality of the educational program offered by the school, the campus, and its facilities are all important factors to take into account.
Here is a comprehensive list of the best international schools in Hong Kong, including the best international primary and secondary schools, to make the process simpler.
27 Best International Schools in Hong Kong
1. Wycombe Abbey School Hong Kong
Website: https://www.was.edu.hk/
Wycombe Abbey, a well-known traditional school that was established more than a century ago, is now the top independent boarding school in the UK and was ranked first for academic performance at A level in 2018.
Each year, about a third of Wycombe Abbey graduates receive offers of admission to Oxford and Cambridge; the remaining graduates continue their education at prestigious American universities like Columbia, Harvard, MIT, Princeton, and Stanford as well as Russell Group universities in the UK.
With the recent opening of Wycombe Abbey (Co-ed) School in Hong Kong, youngsters in the primary grades can now receive an education that is distinctly British.
The school offers a well-respected Chinese language curriculum in addition to a proven holistic education. This potent combination equips our students to succeed in the top secondary schools worldwide.
2. International School Hong Kong
Website: https://www.hkis.edu.hk/
From Reception One (prekindergarten) through Grade 12, students can attend Hong Kong International School, a prestigious private coeducational college preparatory institution.
A Christian-based American-style education has been offered by HKIS since 1966. The school fosters academic success in a motivating setting, and its programs are reflective of the diverse and global nature of its student body.
In order to improve the learning experience for its students, HKIS is dedicated to providing excellent instruction.
Over 2,800 students from 40 different countries and various religious backgrounds can learn in a welcoming and inclusive environment at HKIS.
3. Nord Anglia International School Hong Kong
Website: https://www.nordangliaeducation.com/
With a reputation for offering children from more than 40 different nationalities a top-notch education, Nord Anglia International School Hong Kong is an international institution that combines a preschool, primary school, and secondary school.
Discover their curriculum, get to know the principal, and read what parents and students are saying about one of Hong Kong's top private preschools, elementary schools, and secondary schools.
The most reputable and comprehensive educational programs are taught at Nord Anglia International School, and they are delivered in some of the best facilities in all of Hong Kong.
The best teachers in the nation will instruct students there in the IGCSE and IB Program as they work with children ranging in age from three to eighteen.
Modern science labs and first-rate athletic facilities are available at Nord Anglia International School to help students get the most out of these programs.
4. German Swiss International School
Website: https://www.gsis.edu.hk/
GSIS is a bilingual school that runs two concurrent streams, teaches two distinct curricula, and prepares students for the German International Abitur (GIA) and the International Baccalaureate (IB), which are exams taken after the IGCSE in Year 11.
They approach learning and teaching in the GIA and IB spirit, understanding that academic achievement is important in both streams but is not the only metric of success.
GSIS prepares its students for the opportunities and challenges of the 21st Century by combining rigorous academic study with a dedication to pastoral care and a practical grasp of their surroundings.
5. Australian International School Hong Kong
Website: https://www.aishk.edu.hk/
Although AISHK is unmistakably Australian in culture and feel, it is also a genuinely international community, hosting 1,100 students from more than 25 different countries. Co-educational day school AISHK was established in 1995 and serves pupils in Reception (4 years old) through Year 12.
The only school in Hong Kong that follows the Australian curriculum and follows the Australian school year (late January to mid-December) also offers senior students the option to pursue either the International Baccalaureate Diploma or the New South Wales Higher School Certificate (NSW HSC).
Australian International School Hong Kong provides a seamless transition to top universities in Australia and other countries. The school operates on an Australian school calendar, from late January to mid-December.
Additionally, it is committed to creating a welcoming learning environment that strikes a balance between academic excellence and student wellbeing, raising contented children who are resilient, kind, and moral.
Because AISHK offers both an Australian and an international curriculum, students can move between Australia and other countries with ease and become independent, globally aware adults.
The school is strongly committed to offering a learning environment that successfully balances academic excellence and student wellbeing, and students have achieved outstanding results in both the HSC and IBDP.
6. Singapore International School (Hong Kong)
Website: https://www.singapore.edu.hk/
In 1991, Singapore International School (Hong Kong) [SISHK] was founded and only provided primary and preparatory education.
Today, SISHK provides a Singapore-style, through-train education program from the preparatory years through pre-university levels, with the enthusiastic support of the Singapore Ministry of Education (MOE).
The student-centric, values-driven, holistic education offered by SISHK aims to support students in harnessing the joy of learning, enhancing their character as active citizens, encouraging an entrepreneurial dare, and developing their capacities for innovation and future learning.
The respect, responsibility, resiliency, integrity, care, and harmony values of their school are at the center of everything we do at SISHK.
7. Harrow International School Hong Kong
Website: https://www.harrowschool.hk/
The School, which is housed in a magnificent crescent-shaped structure with specially designed facilities not far from the Gold Coast, Tuen Mun, adapts aspects of the educational philosophy, practice, and traditions of Harrow School in England to the multiethnic international community of Hong Kong to offer a highly distinctive education.
For students in K1 (3 years) through Year 13 (18 years), Harrow Hong Kong is an all-day school. Year 6 students in the Prep School start boarding once a week from Sunday evening to Friday evening.
Only slightly more than half of the Upper School students are members of a House, but Day students as a whole. Currently, there are four boys' and four girls' Senior Houses (Years 9 to 13), and three boys' and three girls' Prep Houses (Year 6 to Year 8).
8. Canadian International School Hong Kong
Website: https://cdnis.edu.hk/
Since its founding 29 years ago, CDNIS has led the way in global education and is now regarded as one of the most cutting-edge and progressive organizations in the world.
Their future-ready programs support character development, strong local and global engagement, and academic excellence.
Chinese language and culture integration with the Ontario curriculum and International Baccalaureate programs is a top priority for Canadian International School. It is the only institution outside of Canada where pupils graduate with both the IB Diploma and the Ontario Secondary School Diploma (OSSD).
These two distinct diplomas are valued by post-secondary institutions all over the world due to their rigorous evaluation, and CDNIS is pleased that its students graduate with both.
Along with placing a high priority on academics, CDNIS also places a high priority on a child's overall development, which is aided by an exceptionally robust extracurricular program.
In order to succeed at the best post-secondary institutions around the world, students are encouraged to strike a balance between academics and extracurricular activities.
The best post-secondary institutions in the world encourage students to strike a balance between their academic work and extracurricular activities so that they can succeed there.
9. International College Hong Kong
Website: https://www.ichk.edu.hk/
A vibrant IB World School with two campuses located in the stunning New Territories. High academic achievement is celebrated at the school, which also fosters a sense of belonging among its students from various national backgrounds.
10. American International School Hong Kong
Website: https://www.ais.edu.hk/
An all-encompassing American education is provided by qualified North American teachers at the non-profit, college-preparatory American School Hong Kong (ASHK), located in Hong Kong. These teachers encourage, challenge, and inspire their students to achieve excellence.
Fully accredited by the Middle States Association of Schools and Colleges (MSA) and the Western Association of Schools and Colleges (WASC), two of the most prestigious accrediting commissions for schools in the United States, for grades KG–G8.
AIS has established a solid reputation for the academic rigor of its programs and its capacity to successfully prepare its graduates for admission to prestigious universities in the US and around the world.
The school also provides a strong AP program to help students get ready for the demands of a university education. The AP Capstone diploma program is only offered by a select few international schools in Hong Kong, including AIS.
The world's largest international American school operator, Esol Education, which has 40 years of experience establishing and running high-standard international schools globally, runs ASHK. Nine Esol schools are currently being attended by 11,000 students from three continents.
Stanford University, Massachusetts Institute of Technology (MIT), Yale University, Columbia University, University of Toronto, and the London School of Economics are just a few of the top universities that Esol School graduates are now enrolled in.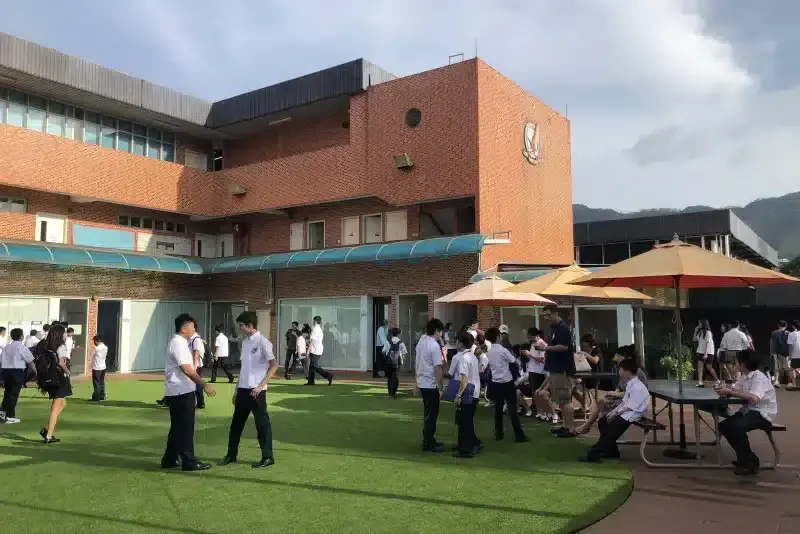 11. French International School Hong Kong
Website: https://www.fis.edu.hk/
In Hong Kong, there is a French international school called French International School. It is Hong Kong's only accredited French school.
It has more than 2,500 students spread across four campuses. FIS has expanded its operations to a new campus in Hung Hom since September 2014. The FIS opened a new campus in Tseung Kwan O in September 2018.
The French and the International streams are the two that FIS offers. The French stream adheres to the French National Education curriculum, which results in the French "Baccalauréat" and "diplôme national du brevet." Advanced-level English studies are available through the "Option Internationale du Baccalauréat" (OIB).
The International stream follows the British curriculum and prepares students for the International Baccalaureate (IB), which is offered in Forms 5 and 6, respectively. In 1988, FIS became Hong Kong's first international school to offer the International Baccalaureate curriculum.
12. Shrewsbury International School Hong Kong
Website: https://www.shrewsbury.edu.hk/
In addition to offering an unmatched commitment to specialist provision within a broad and fulfilling curriculum that encourages interconnection, independence, and high achievement, Shrewsbury offers a distinctive range of experiences for kids between the ages of 3 and 11.
Families profit from a distinctive fusion of traditional educational values and cutting-edge teaching methodologies, built on more than 450 years of experience.
Every child thrives both during and after their school years thanks to Shrewsbury's aspirational international community, which nurtures their strengths and ambitions in a top-notch facility that provides direct access to an incredible range of opportunities.
The safety, empowerment, trust, and respect of children is something they are equally committed to achieving.
13. Chinese International School Hong Kong
Website: https://www.cis.edu.hk/
"We come from the East, we come from the West, we learn from each other, and that way is best," as the Chinese international school's song puts it.
They are constantly reminded by these lines from their simple but beloved school song that they are first and foremost a community of learners and that everything they learn at CIS is woven from cross-cultural and dual-language strands.
This was the goal established about 35 years ago by the three visionary women who founded CIS. They still see in their vision the stability and innovation that are the CIS' defining characteristics.
The school's strengths include a steady, friendly community with little student or faculty turnover and high alumni involvement, as well as flagship programs like the Year 10 Hangzhou CIS one-year academic and residential program in mainland China, the Years 7, 8, and 9 China Experience Programs, and a collaborative dual-language program in the primary section.
A new library, a 10-story building housing a science and technology hub that unites the sciences, design technology, and visual arts around a common atrium, and a variety of adaptable communal spaces are all part of the recent Phoenix Soaring campus redevelopment. Four gymnasiums, an outdoor sports field, a climbing wall, and an indoor pool make up the sports facilities.
14. Malvern College Hong Kong
Website: https://www.malverncollege.org.hk/
Through a very competitive allocation process, Malvern College Hong Kong was given a greenfield site close to the Hong Kong Science Park. Malvern College Hong Kong officially began accepting students in August 2018 and will eventually offer 1200 spots for both primary and secondary students.
The co-educational day and boarding school Malvern College UK, established in 1865, serves as a model for Malvern College Hong Kong, which draws on its rich history and ethos.
Malvern College offers a top-notch education to boys and girls from the ages of 3 to 18 along with its affiliated preparatory school, The Downs Malvern.
Malvern College UK has earned an admirable reputation as one of the most established IB schools in the UK and comfortably outperforms the world average diploma results in all subject areas thanks to its academic rigor, scientific heritage, and pursuit of holistic education.
15. Kellett School
Website: https://www.kellettschool.com/
The vibrant learning community at Kellett School was established as a Not-for-Profit Association more than 40 years ago with the goal of giving the English-speaking community in Hong Kong access to a British-style education of the highest caliber.
With two campuses offering an excellent education, Kellett School has established an enviable reputation as one of Hong Kong's best international schools. All of their students, from Reception through Year 13, are encouraged to develop a passion for learning and a sense of self-worth.
They work to give their students the best possible foundation to build their futures on with the help of a parent-led Board of Governors, as well as a highly qualified teaching and administrative staff, in a setting that not only supports but also encourages learning.
16. English Schools Foundation (ESF)
Website: https://www.esf.edu.hk/
The largest organization in Hong Kong for English-medium international schools is the English Schools Foundation (ESF). There are 22 ESF schools offering a comprehensive program of extracurricular activities that encourage curiosity in all students and bring out the best in each one of them through individualized learning.
ESF's goal is to develop future leaders through its students. You can enter any of its classrooms and observe students collaborating to identify problems rather than to solve them.
You'll observe them debating difficult problems and coming up with answers. Teachers there give students directions on where to look, but they don't tell them what to look for.
18,000 students attend ESF kindergartens, primary, secondary, and all-through schools, representing 75 different nationalities. The student body consists of roughly 70% Hong Kong permanent residents.
Every campus and facility is of the highest caliber and was created to support the inquiry-based learning philosophy at the core of the ESF philosophy.
17. Carmel School
Website: https://www.carmel.edu.hk/
Three campuses make up the through-train school of Carmel. Jewish children of preschool age and younger can enroll in the system at the distinctive Holly Rofé Early Learning Center on Robinson Road. After that, students can continue on to Carmel Elementary School on Borrett Road before continuing on to the public Elsa High School in Shau Kei Wan.
Carmel contends that a child's capacity to grow and develop to the fullest extent possible is supported by the relationship between parents and schools. Carmel operates as one big family, giving support, care, assistance, and guidance while fostering holistic growth within a firm moral and ethical foundation.
18. Discovery Bay International School
Website: https://www.dbis.edu.hk/
Small class sizes and a personalized approach to student learning, which give teachers enough time to get to know each student and forge strong home-school connections, are the school's distinguishing features.
19. ESF Discovery College
An outstanding performing arts center, gym areas, a 25-meter heated rooftop pool, a library, science labs, and design technology rooms are all included in an award-winning design.
The curriculum is intended to be interesting and enjoyable, and the school's diverse student body emphasizes the value of its core values, which include an international perspective and a spirit of mutual respect. Sports and outdoor activities are important parts of students' lives in addition to a thorough IB curriculum.
20. ESF Renaissance College
Website: https://www.rchk.edu.hk/
The performing arts center, the ICT center, the black box theater, the 25-meter indoor pool, the music rooms, the library, the science labs, the gymnasiums, the climbing wall, the outdoor basketball courts, and the outdoor sports field are among the amenities.
Renaissance College is a private, independent IB school that is recognized as one of Hong Kong's top ESF schools. In addition to being an IB World School, it is also recognized by the Council of International Schools and US organization WASC.
More than 2,000 students attend this school, representing more than 40 different nationalities and 20 different languages.
21. Hong Kong Academy
Website: https://www.hkacademy.edu.hk/
The Hong Kong Academy (HKA) is dedicated to using sustainable, eco-friendly practices. Its temporary HKGBC BEAM Plus Platinum facility has environmentally friendly furnishings and well-lit classrooms.
Computers and iPads are available for classroom use as part of the school's 1:1 technology program, which starts in Grade 2.
HKA is not only an IB World School, but it is also recognized by the Council of International Schools and the US organization WASC.
Numerous extracurricular and interdisciplinary student opportunities offered by HKA promote problem-solving, communication, and creativity. A teacher-to-student ratio that is exceptionally low enables teachers to give students individualized, differentiated instruction.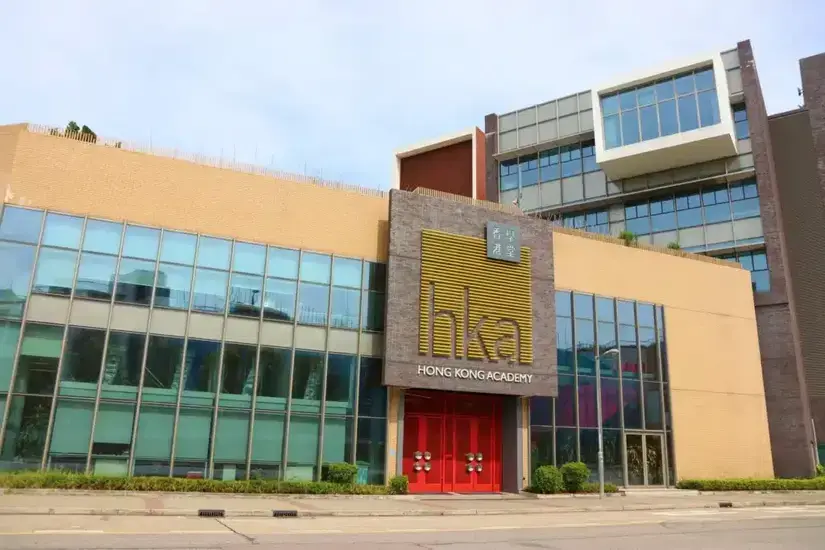 22. Hong Kong International School
Website: https://www.hkis.edu.hk/
On the southern tip of Hong Kong Island, there are two campuses of the Hong Kong International School (HKIS). The Repulse Bay Lower and Upper Primary Schools' extensive renovation was finished in January 2019.
The Middle and High Schools are located in Tai Tam, and they have large grounds with sports fields, swimming pools, robotics labs, music and art wings, cutting-edge classrooms, and science labs.
More than 40 different countries are served by HKIS. They are supported and challenged to learn as members of a welcoming, inclusive community under the direction of HKIS's mission, vision, and student learning results, which place an emphasis on spirituality, character development, Chinese language and culture, self-motivated learning, academic excellence, and contributing to society.
From Reception 1 through graduation, students are supported by HKIS's counseling program. A robust co-curricular program unmatched in Hong Kong is supported by extensive athletics facilities.
23. Independent Schools Foundation Academy
Website: https://academy.isf.edu.hk/?lang=en
The 140,000 square foot Pok Fu Lam campus first opened its doors in 2007. Modular teaching spaces and a sophisticated IT system are available in classrooms.
There are two libraries, a gym, basketball courts, a climbing wall, art studios, music practice rooms, and a dining hall with 500 seats. A swimming pool, a performing arts center, an auditorium, and a multipurpose basketball court are additional amenities.
Students at Independent School Foundation Academy receive an education in a bilingual environment of Chinese and English that is firmly rooted in Chinese culture and has a sense of the world.
24. Li Po Chun United World College of Hong Kong
Website: https://www.lpcuwc.edu.hk/
Ma On Shan is home to the specially constructed residential campus. A well-equipped auditorium and theatre, an outdoor pool, a climbing wall, a basketball court, an indoor sports hall, a tennis court, a squash court, a dance studio, and a gymnasium are among the amenities available at LPCUWC in addition to classrooms, labs, and a library.
In the late 1950s, United World Colleges were founded, allowing students from all countries to be chosen solely on the basis of their academic ability rather than their race, religion, nationality, background, or financial situation.
One of its 17 schools and colleges worldwide is LPCUWC. The EOTC Program and residential life are the other two pillars of LPCUWC in addition to academics. The Quan Cai activities that put students' holistic development at the center of the EOTC curriculum.
LPCUWC is exclusively a residential neighborhood. Students from various cultures can share, trust, learn from, and develop lifelong friendships by living together on the same campus.
25. Mount Kelly School Hong Kong
The Mount Kelly Schools are all conveniently located in the Tsim Sha Tsui neighborhood. Interactive whiteboards and materials catered to the particular age group of the students are available in every classroom.
The preschool has three indoor multipurpose areas, a climbing wall, and open, spacious play areas that are intended to promote interaction and learning. The Preparatory School and College's facilities include a multipurpose gymnasium, music and drama rooms, science labs, a library, and a STEM room with computer and robotics equipment.
The school provides a genuine preparatory school experience, with all subjects taught by specialists beginning in Year 5 and up. It is a sister school of Mount Kelly School, the top independent elite school in the UK that offers a continuous educational pathway from early childhood to pre-university level.
Students at the school receive a comprehensive education, taking advantage of a robust co-curricular program and Mount Kelly's exclusive leadership program, the Shackleton Programme.
All graduates are guaranteed a spot at Mount Kelly College in the UK, and it arranges annual trips to Mount Kelly for its upper prep students.
26. Yew Chung International School
Website: https://info.ycis-hk.com/
Flexible learning spaces, such as a Global Learning Center and Learning Communities, are available at Yew Chung International School (YCIS). In addition, it features an auditorium, a gym, an indoor pool, computer labs, music practice rooms, art and design studios, an exercise room, a basketball court, a cafeteria, and outdoor playgrounds.
YCIS is a Christian through-train school that provides bilingual, multicultural education. The school's early childhood, primary, and secondary levels are led by a partnership between two co-principals, one Western and one Chinese.
27. Stamford American School Hong Kong
Website: https://www.sais.edu.hk/
In addition to the core curriculum, students in kindergarten through grade eight must attend a weekly socio-emotional education lesson to foster learning, empathy, emotional regulation, and conflict resolution.
The core curriculum includes a STEM learning program that instructs students in science, technology, engineering, and math in order to promote innovation.
The school uses an inquiry-based method to promote students' use of higher-order thinking skills.
Students can transfer to specific UK Cognita Schools like Akeley Wood School, North Bridge House School, and Quinton House School as a member of the international private school consortium Cognita Schools.
Pained by financial indecision? Want to invest with Adam?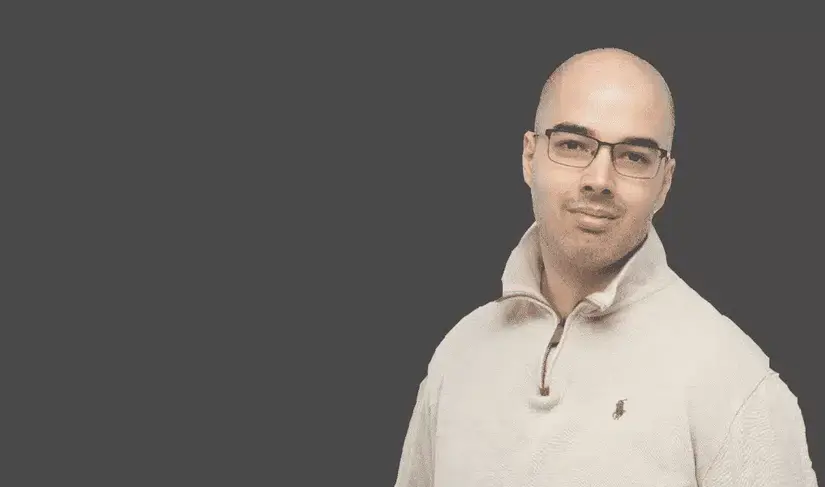 Adam is an internationally recognised author on financial matters, with over 622.8 million answer views on Quora.com, a widely sold book on Amazon, and a contributor on Forbes.
Tags
American International School Hong Kong
,
Australian International School Hong Kong
,
Canadian International School Hong Kong
,
Carmel School Hong Kong
,
Chinese International School Hong Kong
,
Discovery Bay International School
,
English Schools Foundation
,
ESF Discovery College
,
ESF Renaissance College
,
French International School Hong Kong
,
German Swiss International School
,
Harrow International School Hong Kong
,
Hong Kong Academy
,
Hong Kong International School
,
Independent Schools Foundation Academy
,
International College Hong Kong
,
International School Hong Kong
,
Kellett School
,
Li Po Chun United World College of Hong Kong
,
Malvern College Hong Kong
,
Mount Kelly School Hong Kong
,
Nord Anglia International School Hong Kong
,
Shrewsbury International School Hong Kong
,
Singapore International School
,
Stamford American School Hong Kong
,
Wycombe Abbey School Hong Kong
,
Yew Chung International School