Living in Hong Kong offers a captivating blend of global dynamism and cultural richness, set against the iconic backdrop of Victoria Harbor. We'll delve into living expenses, health insurance, expat banking, and Hong Kong property market in this guide, among other things.
If you want to invest as an expat or high-net-worth individual, you can email me (advice@adamfayed.com) or use these contact options.
Is Hong Kong a good place to live?
Housing in Hong Kong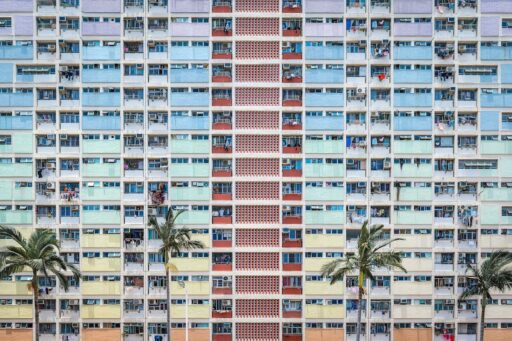 Morgan Stanley now predicts a 3% drop in Hong Kong housing prices for 2023, down from an earlier projection of 8% growth. According to JLL, the sliding valuation represents the longest period of falling prices since 2008 and still hasn't shown signs of stopping.
Housing demand has been reduced by a number of causes, including the recent stock market volatility, difficult economic conditions, falling birth rates, and fewer marriages. Mortgage costs have also gone up in recent months. While the primary market is projected to stay under pressure in the second half of the year, the residential leasing market is reportedly on the ascent, absorbing some of the housing demand.
What's the cost of living in Hong Kong per month?
The living expenses in Hong Kong vary depending on your lifestyle, with monthly expenses, including rent, utilities, food, and transportation, ranging from over US$2,000 to nearly US$11,000.
You can find a studio apartment for as low as US$1,500 per month, while one-bedroom apartments typically range from US$1,800 to US$3,500 per month.
On average, the living cost in Hong Kong for a family is about US$6,200, while it's roughly US$1,550 for students and a single person. Renting a flat or house in a normal area can cost around US$3,700 per month.
Is Hong Kong safe?
Hong Kong has a high rate of pick-pocketing and purse snatching, especially in tourist areas and public transit. Violence against foreigners is rare but not unheard of. Avoid carrying significant quantities of cash, be cautious in crowded settings, and secure your passport and travel documents.
Women traveling alone or with female friends should be wary of personal attacks too, especially sexual assaults. Although the political environment is less intense than in prior protests, expats should avoid making political statements or social media posts in Hong Kong to avoid drawing police attention.
Work in Hong Kong for expats
Numerous opportunities in fields like finance, management, IT, healthcare, life sciences, architecture, and urban planning are available to foreigners in Hong Kong. Another potential field of work for expats is the instruction of the English language. To help them find work in Hong Kong, expats can use a variety of tools, including online job boards, personal connections, and industry gatherings.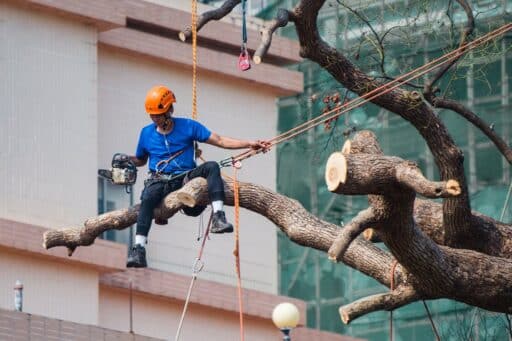 Weather in Hong Kong
The climate in Hong Kong is subtropical, with four distinct seasons. The months of spring and fall have pleasant temperatures. The winters are mild and dry, while the summers are hot and humid. In fact, the territory is notorious for its excessive humidity, which contributes significantly to the oppressive heat people feel there.
Hong Kong gets most of its rain from May to September, sometimes with typhoons and thunderstorms. Numerous websites and mobile apps, including WeatherAPI, provide up-to-date Hong Kong weather forecasts.
Getting around Hong Kong
Hong Kong has one of the world's most efficient, clean, and safe public transportation networks, giving citizens several options regardless of location. Transport options include the MTR, ferries, surface trains, buses, taxis, and trams.
Trains and buses in Hong Kong are constantly monitored, making them secure. Minibus drivers used to drive erratically at high speeds, but recent efforts have improved this. Many minibuses have public speedometers that show passengers the driver's speed, and breaches are taken seriously.
Most public transit services end around midnight, but many buses run all night. Taxis are cheap and abundant, making travel convenient 24/7.
Banking in Hong Kong for expats
Hong Kong locals can open bank accounts, but foreigners may find it more complicated. A valid passport, proof of address (both in your home country and in Hong Kong), a completed application form, and proof of eligibility to live or work in the territory are usually required to open a bank account.
Banks may request bank statements, reference letters, or CVs. Visiting a bank location is usually needed to set up a bank account.
Most people can walk in during banking hours without an appointment. Some banks allow pre-application via online form, which may speed up the procedure.
While Hong Kong residency is not required to create a bank account, you will need to submit proof of address, usually an electricity or phone bill. Some banks require home-country address documentation.
Is health insurance required for expats in Hong Kong?
Even expats with a visa and Hong Kong ID can get public health insurance in the territory. Public health services are free or low-cost. Note that the public health insurance scheme may have long lines and be unfriendly to patients.
The quality of public hospital care has suffered due to overloading. So, expats seeking more complete medical care for their life in Hong Kong may not like public health insurance. Be aware that public healthcare does not cover dental care too.
Meanwhile, Hong Kong private medical insurance provides more coverage. If not offered by their company, foreign nationals can buy Hong Kong expat health insurance.
Healthcare in Hong Kong is among the most expensive, hence expat health insurance is recommended. Local policies cover expenses only in the territory, but foreign private health insurance plans are movable. Expats prefer international health insurance for Hong Kong since they can choose doctors and hospitals even in other countries.
Health insurance costs in Hong Kong vary by kind and provider. To find the best insurance at the best price, expats should evaluate plans and providers.
Are there international schools in Hong Kong?
Many different international schools with wildly different pedagogical focuses can be found when moving to Hong Kong. British, American, foreign Baccalaureate (IB), and other curriculum are only some of the options for students at these foreign schools.
Besides English, most foreign schools also offer Cantonese and Mandarin education. Moreover, Private Independent Schools offer courses that are not often taught in public schools.
Hong Kong is home to a number of prestigious international schools, including Hong Kong Academy, the American International School, and the Canadian International School. The price tag on a foreign education in the territory could change drastically depending on variables including the institution attended, the subject matter studied, and the desired degree of education.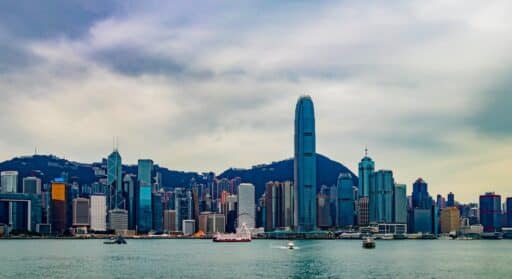 Best Places to live in Hong Kong
Budget, personal tastes, and accessibility to important places like job and school all play a role in determining where to live in Hong Kong.
As the heart of Hong Kong's commerce and finance, Central is home to different available occupations. Luxury apartments, trendy shopping areas, and a lively nightlife all may be found there. The neighboring Mid-levels have a variety of expat-friendly housing options.
The Peak is an exclusive neighborhood in the hills above the city, perfect for individuals who want to be close to the action yet still have access to beautiful views. It's a peaceful escape from the chaos of the city.
Kowloon Tong is a high-end residential area on the Kowloon side, popular among families because of the good schools and large residences available there.
Located on Lantau Island, Discovery Bay is a more suburban neighborhood featuring a beach, a golf course, and an eco-friendly focus. Families will find this region to be ideal.
Located in the heart of Hong Kong Island, the Mid-Levels offer an array of housing options from the very expensive to those more within most people's budgets. It provides an urban environment and is situated close to Central.
Wan Chai is a bustling district that features both residential and commercial properties. Numerous food establishments, bars, and other forms of entertainment may be found there.
Sai Kung, in the New Territories, is a beautiful place known for its scenic waterfront and hiking trails, perfect for those who seek a slower pace of life. Expats who long for a more suburban lifestyle flock here.
The Kowloon district of Tsim Sha Tsui is a popular tourist destination thanks to its assortment of high-end hotels, boutiques, and cultural landmarks. People that thrive in a fast-paced, metropolitan environment often choose for this.
Located in Central, Sheung Wan is a lively shopping district that features both antique stores and hip boutiques. It has a reputation for inspiring artistic and imaginative pursuits.
If you want to be in the thick of things, Causeway Bay is a fantastic choice because it is a lively area with shopping areas, restaurants, and entertainment alternatives.
Pros and cons of living in Hong Kong
Whether you're looking for a place that blends tradition and modernity, a place with world-class cuisine, a place with convenient public transit, or a place with abundant work opportunities, especially in the financial sector, Hong Kong has it all. The territory's educational system is among the best in the world. It strikes a nice balance with the nearby beaches and hiking paths.
Extra benefits include a warm and accepting expat community and a highly rated medical system. It's easy to spend a fun evening out in Hong Kong because of the territory's lively nightlife, which features numerous restaurants and exciting attractions.
However, the small apartment sizes and high rents might put a burden on one's budget for Hong Kong living. Rising population adds to housing cost pressures. Some people may be put off by the high levels of pollution and humidity, and many jobs require long hours.
Other considerations include the temporary character of the population, strict rules relating to pandemics, and persistent political conflicts with the mainland. Also, there are widespread worries about space restrictions and increased pollution.
How to move to Hong Kong: Visa Guide
Visa-free access for 7 to 180 days is available to nationals of 170 countries and territories in Hong Kong. US citizens visiting for three months or 90 days are visa-exempt too. Hong Kong companies only offer employment visas to those who have been hired.
Online or in-person visa applications are accepted at the Immigration Department. Apply well in advance of your travel date because processing can take weeks. Visa and entry permit application fees vary by kind and nationality.
Hong Kong doesn't accept dual citizenship. Thus, American expats should enter the Hong Kong Special Administrative Region with a US passport to ensure that the US Consulate General in Hong Kong & Macau can assist with emergencies or arrests.
Are you interested in investment funds? Check this article.
Pained by financial indecision? Want to invest with Adam?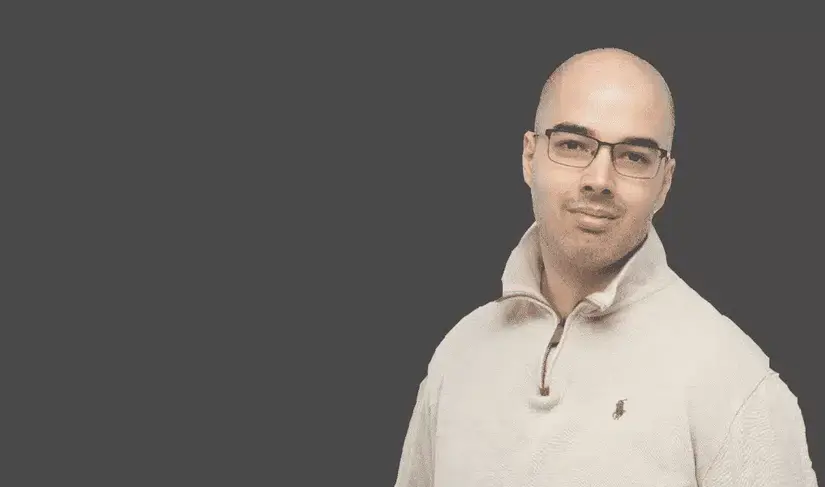 Adam is an internationally recognised author on financial matters, with over 694.5 million answer views on Quora.com, a widely sold book on Amazon, and a contributor on Forbes.