Belgium employs a substantial number of those working in Belgium as an expat who has direct or indirect affiliations with NATO or EU organizations.
Belgium hosts around 4,000 foreign military and civilian personnel within the North Atlantic Treaty Organization (NATO) and its other affiliated and subsidiary organizations, many of whom are working in Belgium as an expat.
In close proximity to Mons, there is a hamlet referred to as SHAPE, an acronym denoting the Supreme Headquarters of the Allied Powers in Europe.
The locality in question can be characterized as a predominantly autonomous settlement, encompassing dwellings, commercial establishments, educational institutions, recreational facilities, a library, and a cinema.
Belgium has been a prominent destination for international commerce due to its strong dedication to multiculturalism.
The expats originating from Belgium, along with those working in Belgium as an expat, play a significant role in augmenting the nation's exceptionally efficient workforce, facilitating the continuous progress of the country's contemporary, privately-owned economic sector.
Besides Brussels, Antwerp, which serves as the principal global trading center for diamonds, is another region frequently chosen by expats as their place of residence.
If you want to invest as an expat or high-net-worth individual, you can email me (advice@adamfayed.com) or use these contact options.
The Economy of Belgium
The economic activity in the Walloon region of Belgium, which is predominantly French-speaking, is comparatively less vibrant, whereas the Flemish regions of Belgium have the advantages of a diverse industrial and commercial economic foundation.
Similar to many other aspects of Belgium, the economy of the country is characterized by a clear division into two distinct sectors: the Walloon economy, which is predominantly located in the French-speaking part of Belgium.
The service industry holds a prominent position as the primary driver of economic growth in the entirety of the nation, encompassing both gross domestic product (GDP) and employment.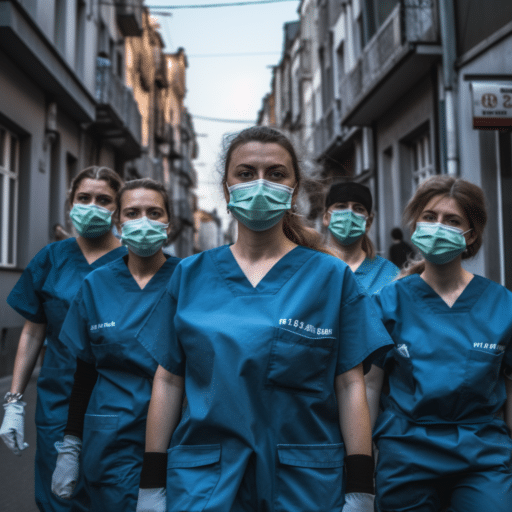 Indeed, it is a factual observation that the service sector contributes approximately 77% to the Gross Domestic Product (GDP), while the industry sector accounts for a mere 22% and the agriculture sector for a meager 0.74%.
Given this circumstance, it is unsurprising that a significant majority of individuals are engaged in occupations within the service industry.
Belgium is a nation characterized by its modest size, limited endowment of natural resources, and substantial dependence on global trade.
Belgium's susceptibility to fluctuations in the global market stems from its substantial reliance on imported raw materials and extensive exportation of manufactured goods, notwithstanding the fact that 75% of its commercial activities are carried out with other member states of the European Union, implying a limited susceptibility to currency swings.
The international banking and financial services industry is shown to be significantly more prone to causing issues than previously perceived.
In 2008, a considerable number of Belgian financial institutions, including one that underwent partial nationalization, required assistance from the federal government.
The Labor Market in Belgium
The majority of people who make the decision to relocate to Belgium do so for economic reasons, and this decision is made by a considerable number of people not just from countries that are members of the European Union but also from other countries.
Nevertheless, the way in which local authorities deal with people who fall into either of these two groups is handled in distinctly different ways.
Therefore, before relocating to Belgium, it is recommended to have advance information on the anticipated situations in order to better prepare for them.
For the purpose of example, it is important to point out that the unemployment rate in Belgium was 6.5% during the first few months of the year 2021.
The percentage went up by a marginal amount, reaching just slightly more than 6.5%, but it has since fallen back down to 6.0% as of August 2021.
It is possible that persons from other countries who wish to find work in Belgium will be needed to obtain a work permit.
According to the statistics that were made publically available by the Federal Public Service, Employment, Labour, and Social Dialogue in 2012, a total of 64,600 work permits were distributed that year.
These work permits covered a wide range of employment types. The quantity in question demonstrates an increasing pattern on an annual basis.
In Belgium, recent immigrants from the European Union had a 68.1% employment rate in 2015, which was a significant increase from previous years.
In the same year, 36.7% of the total population consisted of individuals who were not nationals of any of the countries that make up the European Union.
A sizeable majority of immigrant individuals, namely 55.1% of those who were between the ages of 20 and 64 when they arrived in Belgium, were working within the same calendar year as their arrival.
How to Obtain a Work Permit in Belgium
Individuals who are not citizens of a member state of the European Union (EU) are required to have both a current visa and a work permit in order to be able to legally work in the country of Belgium.
A Belgian work permit rules residency in Belgium and sets the precise professional activities that can be conducted in addition to the related requirements that must be followed.
While a Belgian work visa, which is popularly known as a long-stay or Type D visa, provides entrance into Belgium, a Belgian work visa does not grant residency in Belgium.
It is required to proceed through a series of measures in order to participate in employment activities in Belgium as a person who does not originate from within Europe.
It is absolutely necessary to find work by looking for available positions and applying for them. Following this, it is absolutely necessary to make certain that the potential employer in Belgium is the one to commence the process of applying for a work visa on behalf of the individual who is not from Europe.
The last step, which is necessary in order for the person to enter the country, is for them to submit an application for a work visa.
It is necessary to personally start the application procedure for a professional card in order to engage in freelancing work or establish a business on one's own in Belgium. This is a requirement of the government.
There are a few groups of people who do not need to seek a work visa or permit in order to work in Belgium, and these people fall into those categories.
These persons include non-European researchers working in the field of science, people who have been granted permanent residency cards, and, in the majority of cases, family members of Belgian residency holders and citizens of European Union countries.
In the event that an individual is a citizen of a nation that has entered into a visa-free Schengen agreement, it is still essential for them to go through the application process for a Belgium-type D visa and work permit in order to dwell and engage in job activities within Belgium.
This is the case even if the individual is a citizen of a country that has entered into a visa-free Schengen agreement.
Citizens of European nations, the European Economic Area, and Switzerland have the right to live and work in Belgium without being required to obtain visas or work permits for either of these activities.
In order to legally remain in Belgium and participate in employment activities within the country, it is required to complete the registration process at the local city office and receive a foreigner's identification card.
Only after these steps have been taken will it be possible to legally dwell in Belgium.
Belgian Work Permit
The acquisition of a Belgian work visa requires first finding employment inside the country's boundaries before applying for the visa.
The procedure of acquiring a work permit in Belgium is required to be started by the employer on behalf of the employee by filing a formal request to the appropriate local employment office in the jurisdiction where the company is located.
If one can successfully acquire employment in Belgium, acquiring a work visa for the country is a pretty basic process that can be completed in a short amount of time.
The length of time that an individual has been employed in Belgium is taken into consideration when deciding whether or not to issue them a work permit or a single permit.
A work visa enables a person to participate in employment with a single employer for a span of time not exceeding ninety days, and it requires the business to initiate a formal request in order for the individual to be granted the work visa.
Individuals have the opportunity to make an application for a Belgium single permit before the expiration of their current permission; however, it is not feasible to renew this permission.
When the total amount of time spent working for an employer exceeds ninety days, it is more likely that a single work permit will be issued.
A work authorization and a residential permission are both included in a single permit. The renewal of the employment contract is a prerequisite for ensuring the contract's continued legality.
You will receive the document upon your arrival in Belgium and subsequent registration with the local authorities at the place in Belgium that you have specified as your permanent place of residence.
Types of Belgian Work Permit
The following is a list of the most common forms of employment and single permits that are issued to workers from outside of Europe who are residing in Belgium:
The European Blue Card
The European Blue Card is a form of employment authorization that is reserved for those with advanced degrees who are looking for work in a country that is a member of the European Union.
The EU Blue Card has a validity period that can range from one year up to a maximum of four years, and it can be renewed.
The minimum validity time is one year. The application is sent in on the employee's behalf by the employer who is making the application.
If an individual's Blue Card is still valid after they have worked in Belgium for a period of two years, they have the ability to seek out new employment opportunities or work for a different company within the country without the need for prior authorization from the relevant authorities.
This is the case even if they have worked in Belgium before.
It is important to start the application process for a new Blue Card in order to be able to look for work in a country that is a member of the European Union (EU) other than your home country.
However, it is essential to keep in mind that the chance to do so does not present itself until after an employee has been working in Belgium under the EU Blue Card program for a period of 18 months.
In order to be eligible for The European Blue Card, one must be able to demonstrate compliance with the following requirements:
A minimum yearly gross wage of €60,998 (or €55,181 in the Flemish region) is required.
work contract for at least one year, higher education qualification for at least three years, or proof of meeting the legal criteria of a regulated profession
You are not a long-term resident, a seconded worker, a person seeking asylum, a researcher, or a seasonal worker.
Highly-qualified Worker or Director
Because of the lower minimum requirements, becoming a highly skilled worker is the most common route to take in order to acquire a work or single permit (A-card) in the country of Belgium.
The permit can be renewed and is valid for the entirety of the time that you are employed at your current position, up to a maximum of three years.
After five years of lawful residence and employment with a single permit for highly qualified employees, you become eligible to submit an application for a single permit that will allow you to remain in the country for an infinite amount of time (a B-card).
The following are the prerequisites for obtaining a single permit for highly qualified employees:
Employment contract stating a gross yearly income that is at least equal to the minimum required by regional authorities:

In the regions of Brussels and Wallonia, the annual gross pay is €47,174.
In Flanders, the annual gross wage is €36,787 for those younger than 30 years old and €45,984 for those older than 30 years old.

A diploma of at least three years' worth of college or university study from an accredited institution
Search Year
Have you graduated from a university in Belgium over the past few years? Then, if you have a residency license called a "search year," you are eligible to work in Belgium for an entire year without needing a visa.
This is possible if you are in the "search year" program. During this time, you should be actively searching for a job that can act as a sponsor for your Belgium single permit.
At least 15 days before the expiration of your student residence permit, you are required to file an application to the Belgian municipal hall in order to obtain a residence permit for a search year. This application must be submitted.
You need to fulfill the conditions listed below:
Belgian residency authorization for academic reasons
A Belgian university bachelor's, master's, postgraduate, or doctorate degree
Evidence that you have enough money to last for a year
Employed Worker
Employed individuals who do not fall into any of the authorized groups described above have the option of pursuing a different route to obtain a single permit in Belgium.
This alternative route is available to them. On the official websites of the Belgian government, the category in question is labeled as "Other" in brackets.
In such a scenario, it is the responsibility of the employer to give evidence that they attempted to recruit a citizen of Belgium or the European Union (EU) for the aforementioned post but were unsuccessful.
In order to be eligible for a work permit as an employed individual, one must meet each of the following requirements first:
Employers must demonstrate that a Belgian or EU national could not fill the position according to a labor market test.
Your monthly income will exceed Belgium's minimum wage of €1,954.99
Must apply from your home country.
Professional Cards
If you want to work independently as a professional in Belgium, you are required to submit an application for a professional card, also known as a carte professionale or beroepskaart.
This card has a validity period of five years and can be renewed after it has reached its limit.
With this card, you can only work in your field of knowledge because you have to demonstrate that you are an established expert in that subject and that you have the relevant qualifications.
Without this card, you cannot work in your field of competence. In addition, what you are doing should be beneficial to the region as a whole.
This can take the form of the creation of new jobs, financial advantages, beneficial investments, ingenuity, value to society or culture, etc.
In the event that you do not now call Belgium home, you will need to submit an application for a D visa and a professional card to a Belgian embassy in the country in which you currently reside.
You are required to submit the following documents:
filled out D visa application form
filled application form
valid passport
Two identity photos
certificate of no criminal record
proof of your qualifications in your profession
medical clearance certificate
your business plan, a maximum of 20 pages
proof of payment of the administrative fee
if applying from Belgium, a registration certificate
Working in Belgium as an Expat
Taxation in Belgium
In Belgium, the manner in which you are taxed is determined in part by your residency status. Those non-Belgian citizens who meet the requirements to become residents of Belgium are subject to full income taxation, whilst those who do not meet these requirements are only subject to income taxation at the source in Belgium.
Your physical presence (registration) and/or the location where your assets are managed can be utilized to help decide whether or not you are deemed to be a resident of the country.
If any one of the conditions listed above applies to you, then you are going to be treated as a resident for the purposes of taxation.
There is a specific clause that applies to those who have been granted expat status by the authorities in charge of taxes.
They are eligible for a stipend that is free of taxation, which will help them pay for the additional costs that are occasionally associated with temporarily residing in another country.
The highest sum that can be paid out in expat allowances is approximately 11,000 euros per year, though this might increase to 30,000 euros under certain conditions, such as when the individual is in charge of supervising or coordinating activities or doing scientific research.
In addition, for the purposes of taxation, those expats who meet the requirements of this program are regarded as non-residents.
If you are required to pay income tax in Belgium, the relevant tax authorities in your community will inform you of this requirement.
Residents of Belgium have until the 30th of June each year to compile their yearly tax returns, which must be based on income earned in the preceding calendar year.
This can be done through the online platform provided by FPS Finance, which is available in French and Dutch.
How to Avoid Double Taxation in Belgium
When EU residents work in Belgium, they are exempt from paying double taxes because of agreements made between the EU and Belgium. On the other hand, it's possible that each member state has slightly different regulations.
Additionally, Belgium has double taxation avoidance agreements in place with a number of countries that are not members of the EU.
The website of FPS Finance includes a complete list of tax treaties that may be downloaded at your convenience.
These agreements safeguard the residents of both contracting parties from the danger of being subjected to double taxation.
This situation could arise in the event that the tax authority in the resident's country interferes with the tax authority in the "source" nation.
The Belgian Healthcare System and Social Security System
The Social Security System in Belgium
Within Belgium's social security system, which is funded by contributions, there is both a "classical sector" and a "social assistance" component.
The seven traditional sectors consist of old-age and survivor's pensions, unemployment benefits, insurance for accidents at work, insurance for occupational diseases, family benefits, mandatory health insurance, and annual vacations.
Blue-collar workers are entitled to view their annual vacation as a kind of social security, while white-collar workers are not.
The average monthly contribution that an employer makes to an employee's social security fund is between 30 and 40 percent of that worker's pay.
A further deduction for social security contributions equaling approximately 13% of an employee's gross earnings is made automatically every pay period.
The resulting fund serves as the primary source of funding for Social Security. People who are self-employed are required to make quarterly contributions that are calculated using their average yearly net income from the three years immediately preceding the year for which the contribution is paid.
Please refer to the great leaflet regarding Social Security that was made available by the Federal Public Service for any additional information.
Social Security for Expats Working in Belgium
Expats who are citizens of the EU or EEA are required to fulfill the same requirements as Belgian citizens when it comes to social security.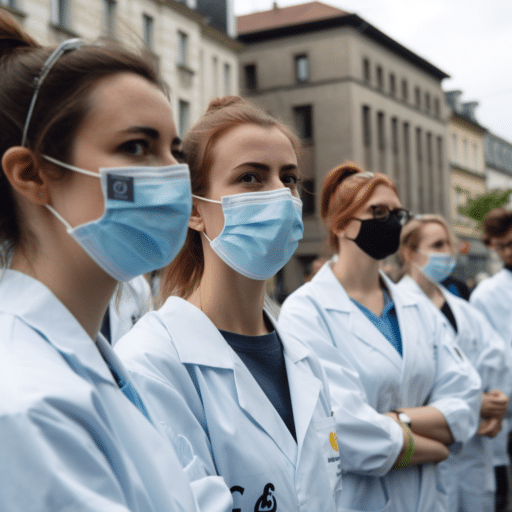 They are required to make payments toward social security if it is determined that they qualify as residents of Belgium, which occurs when their stay in the country lasts longer than three months, and they are physically present in Belgium for more than 183 days every year.
When determining their social security benefits, such as those received upon retirement or those received in the event of disability benefits, their social security contributions made during their active years in any EU member state also add up.
Examples of such benefits include those received upon retirement and those received in the event of disability benefits.
There are social security agreements in effect between Belgium and a number of countries that are not members of the EEA.
The United States of America, Algiers, Australia, Bosnia-Herzegovina, Canada, Chile, the Democratic Republic of the Congo (DR), Croatia, India, Israel, Japan, Kosovo, Macedonia, Morocco, Montenegro, the Philippines, San Marino, San Marino, Serbia, South Korea, Tunisia, Turkey, and Uruguay are all included in this group.
The amount of social security contributions you are expected to make, as well as the benefits to which you are entitled, are both determined by your resident status as well as the social security agreement that is applicable.
For further information, please visit the appropriate page on the Belgian Social Security Portal and choose your nation from the drop-down menu.
Mandatory Health Insurance
An important component of the system of social security in Belgium is obligatory health insurance. This ensures that almost all people living in Belgium have the right to get medical treatment within the parameters of the program.
On the Belgian Social Security Portal, which provides content in French, Dutch, and German, one can get additional information regarding the process of selecting an insurance fund to enroll in.
Final Thoughts
Working in Belgium as an expat is a diverse and fulfilling experience. The country's robust economy, broad employment market, and good quality of life attract experts from all over the world.
While negotiating the complexity of Belgian bureaucracy and adjusting to the unique work culture may be difficult at first, the possibility for personal and professional growth, as well as the chance to immerse oneself in a culturally rich and diverse setting, make it a worthwhile undertaking.
Belgium's central location in Europe also makes it easy to travel and tour the continent, which adds to the overall attractiveness of working as an expat in this dynamic and inviting country.
Pained by financial indecision? Want to invest with Adam?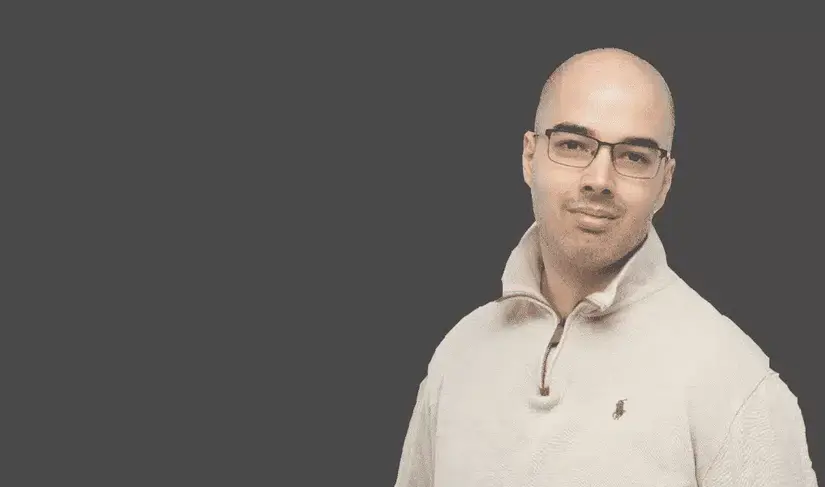 Adam is an internationally recognised author on financial matters, with over 693.5 million answer views on Quora.com, a widely sold book on Amazon, and a contributor on Forbes.