Finding the best health insurance policy while living abroad presents a lot of obstacles.
In various countries, expatriates may encounter distinct requirements regarding international health insurance.
Even though some countries mandate international health insurance for expats, others provide access to public healthcare systems.
Nonetheless, many expats choose international health insurance to ensure comprehensive healthcare coverage.
They do this for themselves and their families, mainly to deal with the challenges of living abroad.
Choosing the appropriate health insurance plan is a crucial decision when relocating abroad.
That's why it's essential to consider your specific needs from a comprehensive health insurance policy.
While doing this, I strongly suggest conducting thorough research accordingly.
I have created this article to ease the difficulties of getting efficient health insurance as an expat in Luxembourg.
Before we get to those details, let us briefly look at some general information for a better understanding.
If you want to invest or get insured as an expat or high-net-worth individual, you can email me (advice@adamfayed.com) or use these contact options.
General Information and Useful Tips
The said general information comprises of:
— The necessity of private health insurance for expats when moving abroad.
— Critical criteria for assessing the quality of health insurance plans for expatriates.
— Factors to consider when purchasing health insurance.
— Strategies for researching and evaluating health insurance options.
So, without any delay, let us get into the specifics.
International health insurance is a specialized policy that covers the cost of medical treatment for expatriates residing abroad.
Several factors must be considered when acquiring a new international health insurance policy.
These include determining the necessary coverage level to meet legal requirements or access essential healthcare services.
Additionally, understanding the geographical areas where you require insurance coverage is crucial.
Establishing an appropriate excess amount can help align insurance premiums with your expatriate budget.
You should also contemplate which optional enhancements to include in your policy.
The significance of health insurance becomes evident when relocating abroad.
It offers peace of mind and access to quality healthcare for you and your family.
While moving overseas, it is not always clear whether private health insurance is necessary and why it may be required.
The need for private health insurance depends on your specific circumstances.
Moving to work full-time in a new country may give you access to public healthcare.
This is often provided while requiring permanent residency registration and local tax contributions.
Even if employers may provide private healthcare coverage, it may not extend to family members accompanying you (in most cases).
You will likely require your private medical insurance policy if you are a digital nomad, part-time employee, or remote worker.
Common reasons for obtaining international health insurance include:
— Fulfilling visa requirements, as some countries mandate international health insurance for incoming expatriates.
— Ensuring access to prompt and high-quality emergency care, particularly when navigating healthcare systems in a foreign country.
— Gaining access to specialized medical treatments that may not be available through the host country's state healthcare system.
— Benefiting from multi-region coverage, ideal for expats and digital nomads who frequently travel across countries and regions.
— Medical evacuations (Medevacs) are possible when the host country cannot provide necessary medical care.
— Access to English-speaking doctors, simplifying communication during medical consultations.
— Cost savings in the long term by avoiding out-of-pocket expenses for costly medical treatments.
— The flexibility of adding or removing coverage components based on specific needs, such as dental or maternity care.
— Mental health support, recognizing expats' unique challenges, and offering professional assistance when needed.
In summary, international health insurance serves as a crucial safety net for expats.
This is because it provides comprehensive coverage and support while living abroad.
Now, let us get to the details regarding the best health insurance available for expats in Luxembourg.
The Healthcare System in Luxembourg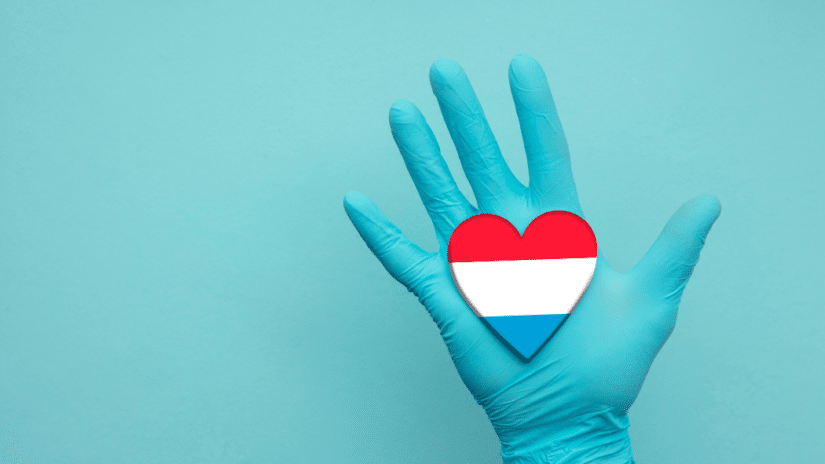 Luxembourg, known as one of the wealthiest countries in the world, boasts a highly regarded healthcare system.
This system extends its coverage to most of the population, including expatriates.
This is made possible through funding derived from income and various types of taxes.
The public healthcare system in Luxembourg offers a wide range of medical services and operates on a reimbursement basis.
This means patients initially bear the costs and receive reimbursement from the national insurance fund.
Additionally, individuals with the possibility often choose to equip their coverage with private insurance for added benefits.
Key Features of Luxembourg's Healthcare System:
Here are the principal characteristics of Luxembourg's healthcare system:
— Healthcare funding is primarily sourced from taxes and government contributions. All residents in Luxembourg are obligated to enroll in the national health insurance fund.
— The healthcare administration in Luxembourg is managed by the Ministry of Health and the National Health Fund (Caisse Nationale de Santé or CNS). The National Health Fund (CNS) was established in 2008 by merging union and private sector sickness funds.
— Health insurance is mandatory for every legal resident and citizen of Luxembourg.
— Supervised by the Minister of Social Security, the CNS regulates health insurance, accident insurance, and pension insurance funds.
— The CNS extends coverage to nearly 99% of Luxembourg's population, with registration typically linked to employment.
— Residents enjoy the freedom to choose their hospitals and medical providers. Unlike some other European Union countries, consulting a general practitioner before seeking care from a specialist is not required.
— As said before, Luxembourg's healthcare system operates on a reimbursement basis. Patients pay for services at the time of their medical visits and subsequently receive reimbursement from the CNS.
— Each insured individual gets a unique social security number, which they must provide when visiting a healthcare provider.
— The insurance often covers between 80% and 100% of medical expenses, depending on the patient's situation.
— Patients have the option to acquire private health insurance to deal with any gaps in coverage of the public healthcare system.
Do You Need Health Insurance as an Expat in Luxembourg?
In simple words, "Yes!".
That right! Individuals relocating to Luxembourg for more than three months are required to possess valid health insurance.
Residents and citizens must enroll in the national health insurance fund, the Caisse Nationale de Santé (CNS).
However, many expats also opt for private health insurance to enhance their coverage.
How Expats Can Enroll in Health Insurance in Luxembourg?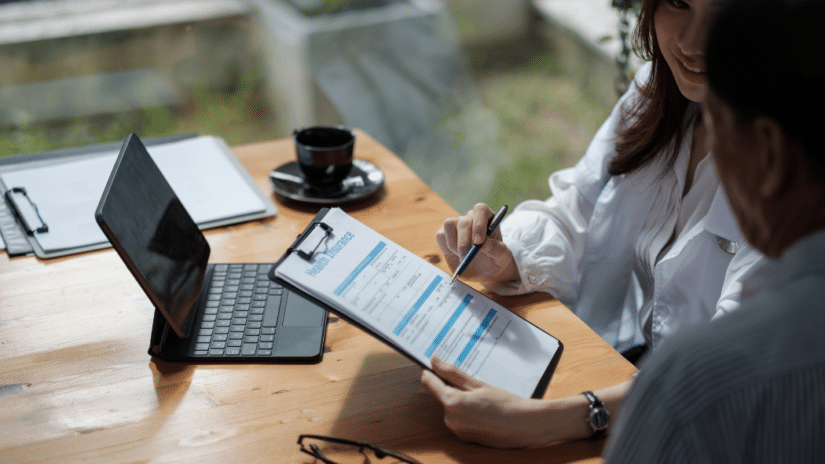 Expatriates seeking to obtain health insurance in Luxembourg should follow the steps listed below:
Register with the CCSS (Joint Centre of Social Security):
Upon arriving in Luxembourg, it's essential to ensure you have a valid social security number.
Generally, your employer will handle your registration with the CCSS, which facilitates access to various insurances.
These insurances include health, accident, and maternity coverage.
Utilize Your Insurance:
You have the freedom to visit any medical facility in Luxembourg when you require medical attention.
After your consultation, present your social security number to the healthcare provider.
Following that, make the necessary payment for services and wait for the reimbursement to be made.
Coverage Provided by CNS in Luxembourg
The National Health Insurance Fund (CNS) in Luxembourg offers coverage for a broad spectrum of medical services, including:
— Hospital treatment and stays
— Physician fees
— Preventive care
— Prescription medicatio
— Dental care
— Optical services (eyeglasses and lenses)
— Prosthetics
— General rehabilitation
— Physical therapy
— Maternity-related expenses
However, please note that CNS does not cover:
— A daily contribution fee of €24 for inpatient care is applicable for 30 days per year.
— An €11.25 fee in a surveillance room for outpatient care.
— Comfort amenities include a TV in the hospital or private rooms.
Health Insurance Reimbursement Process in Luxembourg
In general, medical service payments in Luxembourg follow one of two processes:
Direct Payment to the Healthcare Provider:
After your medical visit, you are required to settle the cost of services.
Ensure you get your receipt and, along with your invoice, submit them along with your national ID number to CNS for reimbursement.
Payment Managed Between CNS and Healthcare Provider:
In this scenario, you are not required to make individual payments.
Instead, the reimbursement is facilitated directly between CNS and the medical provider.
For example, when visiting a pharmacy, you can obtain your prescription without making a payment.
Then, the pharmacy will receive reimbursement from CNS for the expenses incurred.
Depending on your medical condition, this prescription coverage varies (40%, 80%, or 100%).
You are responsible for covering the difference not included in CNS coverage.
Note:
CNS reimburses individuals for expenses at rates ranging from 80% to 100%.
You must collect the necessary documentation, such as getting receipts for paid services and sending them to the CNS.
You should note that you should include a bank identity statement when requesting reimbursement for the first time.
Processing Time for CNS Medical Cost Reimbursement
Generally, CNS typically processes reimbursements for doctor's consultation costs within 2-4 weeks.
However, due to recent system overload, processing times may extend to 6-8 weeks (as per information obtained in 2023).
Health Insurance for Employed Expats in Luxembourg
Employed expatriates in Luxembourg get access to health insurance similar to local citizens.
Registration processes may vary based on employment status:
Employees under a Luxembourgish employer:
Your employer will handle registration with the Social Security office, making you eligible for health insurance.
Social contributions are deducted from your salary, with employers covering half of the contribution.
Self-employed individuals:
Self-employed expatriates must complete registration with the Joint Centre of Social Security (CCSS).
Following that, the self-employed expats should make social contributions accordingly.
Approximately 24% to 27% of income is allocated to social contributions.
This covers various social services, including accident insurance, pensions, life insurance, and maternity benefits.
Student Health Insurance in Luxembourg
Expat students planning to study in Luxembourg are required to maintain valid health insurance.
Initially, students must have travel insurance that complies with Schengen area regulations.
This is necessary for the settling period until university enrollment is finalized.
More details can be found in Schengen visa travel insurance guidelines.
Afterwards, upon settling in Luxembourg, students should register with the national healthcare system, CNS.
It is advisable to consult with the university to determine:
They will complete the registration on your behalf
(or)
You must independently request affiliation with CNS.
Health Insurance for EU Citizens in Luxembourg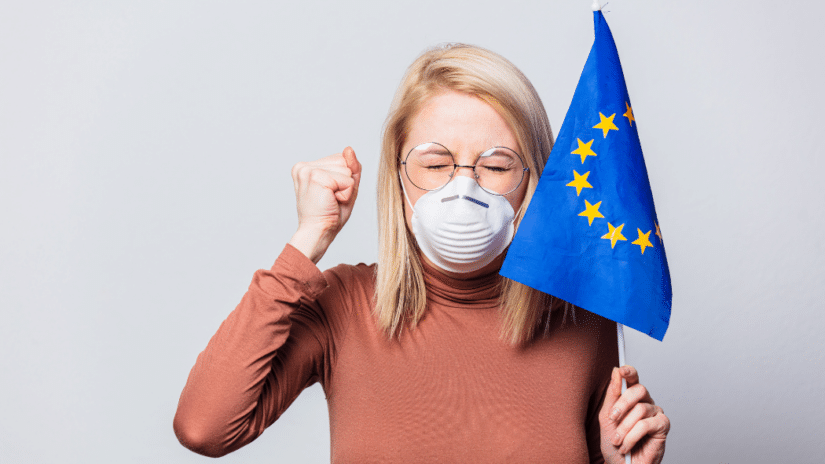 EU citizens can access healthcare in Luxembourg by presenting their European Health Insurance Card (EHIC).
However, you should consider that this card is valid for temporary stays.
For individuals planning long-term residence in Luxembourg, it is mandatory to:
— Register with a local registration office as a new resident.
— Enroll in the national health insurance scheme.
Cross-border workers who live in one EU country and work in another have different health insurance regulations.
The country where they work is responsible for their health insurance.
If you reside in one EU country but work in Luxembourg, you must ensure you are affiliated with CNS and have proper health insurance.
To receive reimbursement in your country, you will need to complete the necessary form provided by your local insurance fund in Luxembourg, known as the S1 form.
Eventually, CNS will forward the form to a local insurance fund in your country of residence.
Health Insurance for Retired Expatriates in Luxembourg
To qualify for state pension benefits upon reaching retirement age and gain access to health insurance:
Expats in Luxembourg must have resided and worked in the country for a minimum of 120 months (equivalent to ten years).
If you intend to retire in Luxembourg, you must first secure a valid residence permit.
After that, you can explore options for health insurance.
Retirees may have the option to transfer their pension to Luxembourg and enroll in CNS for public health insurance.
You should contact the relevant authorities in your country of residence and Luxembourg to do this.
This should be done before you start to plan your retirement.
Alternatively, retirees can opt for international private health insurance, which we'll discuss later.
Is Healthcare in Luxembourg Universally Accessible?
Healthcare in Luxembourg is universal and extends coverage to every citizen and legal resident.
This includes expats, only if they are able to contribute to social contributions.
Cost of Health Insurance in Luxembourg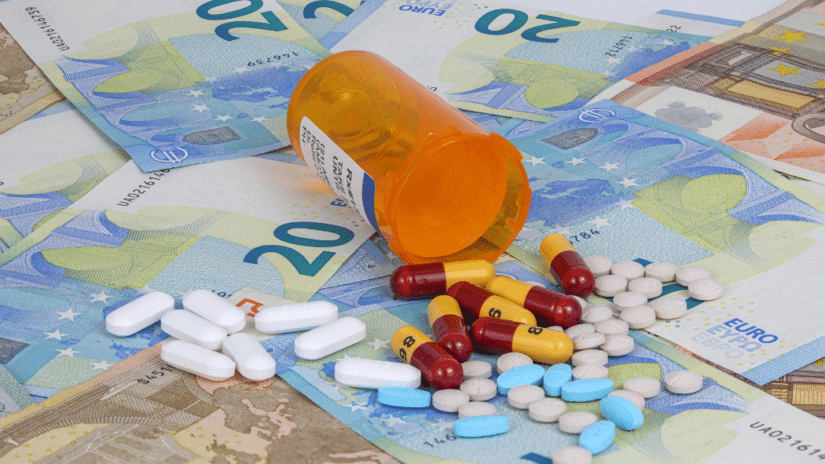 Approximately 12% of an individual's salary is allocated to social contributions, with employers contributing between 12% and 15%.
These contributions fund healthcare expenses, ensuring that individuals receive reimbursement from CNS when seeking medical care.
However, a doctor's consultation in Luxembourg can cost between €40 to €50 for individuals without insurance.
Is Healthcare in Luxembourg Free?
Healthcare services in Luxembourg are not entirely free.
Taxes deducted from salaries finance these services, and reimbursement is provided in most cases.
Full reimbursement is feasible in situations involving long-term illnesses or complex medical treatment plans.
What to Expect During a Doctor's Visit in Luxembourg?
A typical doctor's consultation in Luxembourg follows these steps:
Medical Need:
When you require medical attention, you have the liberty to choose your preferred doctor and hospital in Luxembourg.
If you're unsure about booking an appointment, you can use the locator tool to find a doctor or specialist in Luxembourg.
Visit to Doctor:
After scheduling your appointment, bring your social security card with you, demonstrating eligibility for public insurance.
Payment for Services:
Following your medical visit, you are required to pay for the healthcare services received.
Later on, retain your receipt and send it to CNS. Some services are directly settled between CNS and the medical provider.
These include services like medicine, lab visits, etc.
Reimbursement:
You will receive reimbursement after the CNS processes your reimbursement request, typically from 80% to 100%.
Long-term patients or those with rare diseases are often eligible for a full 100% reimbursement.
It's worth noting that Luxembourg does not have privately-run hospitals.
Instead, all hospitals are managed by the national healthcare fund CNS.
Private Health Insurances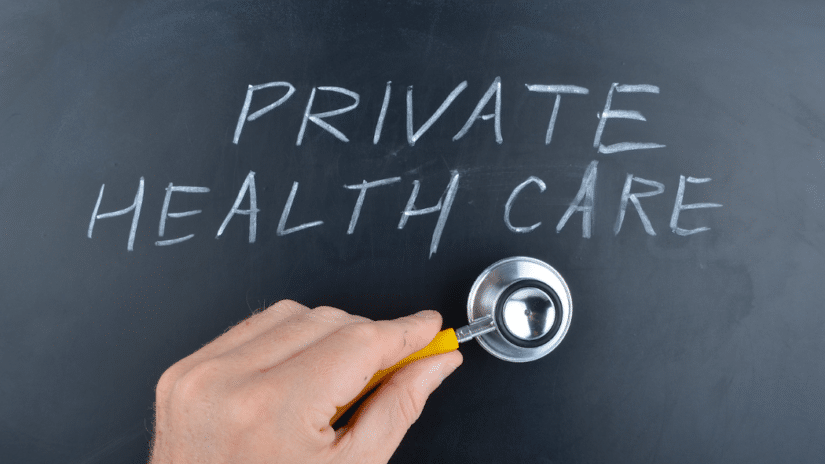 One of the general things that most expats have in mind is whether they need private health insurance.
As I said, all the hospitals located in Luxembourg are known to be public facilities.
Regardless, some specialists and doctors offer private care to individuals.
This provides them access to private medical practitioners, whose services are known to be extremely expensive.
Is Private Health Insurance Necessary in Luxembourg?
In Luxembourg, expats can access the country's public healthcare system at no cost.
However, many choose to enhance their coverage with private health insurance for their needs not covered by the public scheme.
You can compare quotes from healthcare providers in Luxembourg to find the best-suited plan for your needs.
If you decide to complement your state health insurance with a private plan in Luxembourg,
(Or)
If you opt for private coverage due to ineligibility for public insurance,
It's essential to carefully evaluate various packages and select the one that aligns with your requirements.
Questions to consider may include:
Does the insurance package extend coverage to family members?
While state health insurance in Luxembourg includes all family members, private insurance packages often cater only to individuals.
If you wish to include other family members, it's advisable to explore extended packages or inquire about family member discounts.
Are there any policy restrictions, limitations, or exclusions, such as age or pre-existing conditions?
Individuals belonging to high-risk groups might encounter reluctance from certain private insurers.
The people fall under the category of high-risk groups due to age, lifestyle factors, or medical history.
Such people might be required to cover specific conditions or face higher premiums.
Ensure you're well-informed about any policy restrictions before enrollment.
What is a coverage gap, and could it affect me?
If you move to Luxembourg without existing health insurance coverage, you might experience an initial coverage gap.
This is applicable even if you are eligible for the public scheme in Luxembourg.
Obtaining a residence permit is necessary to apply for a social security card.
This is required for accessing healthcare and can take several weeks.
You may need short-term private insurance if you lack coverage during this period.
Does the insurance provide coverage while I travel?
For those who frequently travel outside Luxembourg, exploring global insurance plans offered by global private companies can be beneficial.
The public scheme only covers medical treatment within the EU/EEA.
Which medical treatments are included?
Luxembourg's public health insurance covers 80-100% of costs for services like:
— Doctor and specialist visits
— Hospitalization
— Prescription expenses
— Dental care
— Eye care
— Maternity care
Private insurance can cover uncovered costs and treatments not included in the public scheme, like complementary therapies.
Private health insurance also grants access to private physicians, private rooms, and additional services during hospital stays.
How straightforward is the claims process?
Both public and private healthcare typically involve upfront payments with subsequent reimbursement from your insurer.
The claims procedure may vary among private companies.
Nonetheless, receiving reimbursement through the public insurance scheme generally takes around three weeks.
What Are Some Best Private Insurance Companies in Luxembourg?
Private health insurance in Luxembourg primarily serves as supplementary coverage to fill gaps not addressed by the CNS.
Expats often prefer private insurance for the added layer of protection it offers.
Here are some of the highly recommended companies for expat private insurance:
AXA
Features include:
— Reimbursements are calculated based on actual expenses.
— Coverage for your child is provided at no cost from birth up to one year (if born within three years of policy inception).
— Practical everyday services, such as support for schooling, domestic assistance, and animal care, are available during and after hospitalization.
— The cost of the father's hospital bed during childbirth is covered.
— Repatriation and assistance services are included for international travel.
— Outpatient treatment, including medical examinations, is covered.
— Medication expenses are reimbursed even outside of surgical or primary medical treatments.
— Thermal cure treatments are included.
— Alternative medicine treatments (OptiSoins Active and Privilege) are covered.
— Reimbursements are provided for expenses not covered by Social Security.
To access the private health insurance offered by AXA, click here.
Cigna Global
Features include:
— Inpatient Treatment
— Evacuation and Repatriation
— Cancer Treatment
— Outpatient Treatment
— Maternity Care
— Health and Wellbeing Services
To access the private health insurance offered by Cigna Global, click here.
Bupa Global
Features include:
— Direct access to private doctors and specialists, no need for a GP referral.
— Consistent coverage, whether at home or abroad.
— Freedom to choose your treatment location.
— Access to a second medical opinion at no additional cost.
— Coverage for pre-existing conditions, subject to underwriting.
— A personal relationship manager to ensure you understand how to use your plan.
To access the private health insurance offered by Bupa Global, click here.
Allianz Care
Features include:
— Inpatient/Day-care
— Oncology
— Medical Evacuation
— Nursing at home
— Rehabilitation treatment
— Preventative Surgery
— Laser eye treatment
— Emergency outpatient treatment
— Emergency outpatient dental treatment
— Expat Assistance Programme (EAP)
— Travel Security Services
— Olive Health & Wellness support program
— Digital Health App
— MyHealth Digital Services
— Second Medical Opinion Service
— Outpatient plan
— Dental plan
— Repatriation plan
— Maternity plan
To access the private health insurance offered by Allianz Care, click here.
Note:
I am not affiliated with or endorse any of the above-mentioned private health insurance providers.
Whether or not you choose those services will depend on your opinion entirely.
I have provided the details for reference purposes, and it should be treated that way.
Some companies may have their preferred private insurance provider, which they offer employees as supplemental insurance.
Therefore, it's advisable to discuss this with your employer first.
Emergencies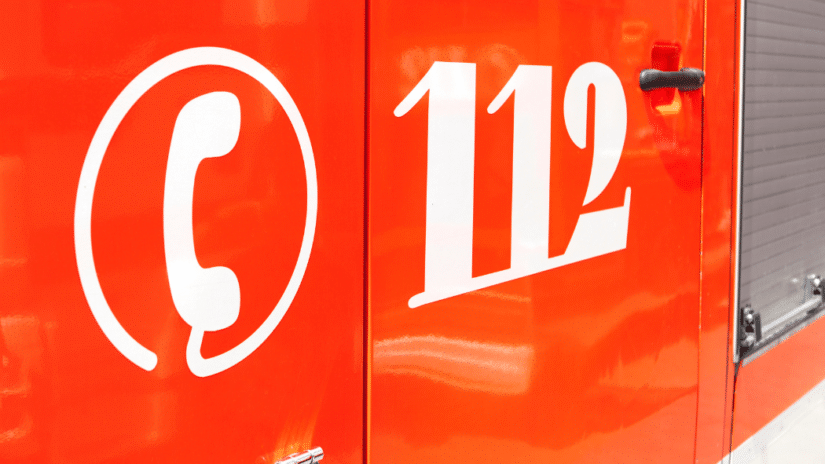 For emergency services in Luxembourg, dial 112, which connects you to the appropriate authorities.
These include the police, ambulance, or fire department.
Operators typically communicate in English, ensuring language barriers are not an issue during emergencies.
In non-emergency situations, you can reach the relevant authorities using the following contact numbers:
Police department: 244 244 244
Fire department: 44 22 44
An alternative option is to use the government's GouvAlert app, designed to notify you about emergencies.
If you contact the police via the app, they can use it to pinpoint your location.
Bottom Line
Finding the appropriate health insurance package as an expat in Luxembourg is not impossible.
You can get the best services by following the information provided and choosing the right provider.
That being said, I hope that the information presented within this article is helpful for you in finding the relevant data.
If you are on the lookout for someone who can tend to your expat wealth management needs, you have come to the right place.
Over the past years, I have been helping numerous expats and high-net-worth individuals achieve financial freedom.
Feel free to contact me to find out whether you can benefit from the top-notch and personalized investment solutions I offer.
Pained by financial indecision? Want to invest with Adam?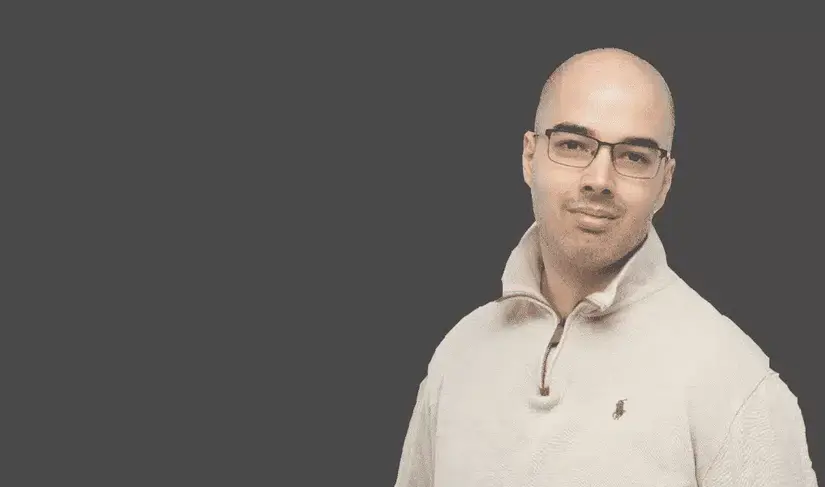 Adam is an internationally recognised author on financial matters, with over 694.5 million answer views on Quora.com, a widely sold book on Amazon, and a contributor on Forbes.