This article will speak about some of the best mortgage providers in the Qatar, after I previously discussed the best mortgage providers in the UK and the UAE.
Whilst I have previously looked at stocks vs property and if renting is dead money, this article will examine the issue of mortgages in Qatar in more detail.
It will include the best mortgage providers for expats and locals in the country.
If you are looking to invest in a portable way as an expat, please contact me using this form, or by using the WhatsApp function below.
Introduction
A mortgage is an agreement between you and the lender that gives the lender the right to take your property if you don't pay back the borrowed money plus interest.
Mortgage loan is a type of a financial support from the financial institution, which usually is needed to buy a home or get a loan against the value of a home you already own.
Here are seven things to look out for with a mortgage:
Loan amount
Interest rate and any related points
Loan closing costs including lender fees
Annual Percentage Rate (APR)
The type of interest rate and the possibility of its change (fixed or adjustable)
Loan term, or how long you have to repay the loan
Does the loan have other risky features such as prepayment penalty, balloon clause, interest rate, or negative amortization
Lenders will tell you how much you are entitled to borrow, that is, how much they are willing to lend to you. Several online calculators will compare your income and debt and provide similar answers.
But the size of the loan is very different from how much you can afford to pay off without stretching your budget too far on other important items. Lenders do not take into account all of your family and financial circumstances.
To find out how much you can afford to pay, you need to take a close look at your family's income, expenses, and priorities to figure out what is convenient within your budget.
Costs such as homeowner insurance, property taxes, and private mortgage insurance are usually added to your monthly mortgage payment, so be sure to include these costs when calculating the amount you can afford.
You can get an estimate from your local tax inspector, insurance agent, or lender. Knowing how much you can comfortably pay each month will also help you assess a reasonable price range for your new home.
*About mortgages in Qatar
Mortgages in Qatar are still a relatively new phenomenon for expats, although more banks are starting to offer mortgages to foreigners as the number of expats in the state increases. Here's everything you need to know.
Qatar's mortgage system can be complex, with rules in place on how much foreigners can borrow and availability criteria that vary from bank to bank. In this article we will try to make an in-depth guide for you with all the necessary information about mortgages in Qatar, about best lenders and talk about each one's features.
Foreigners have been allowed to buy property in Qatar for the past 15 years, although growth has been slow in the mortgage market.
However, this could be changed if preferential terms of residence are offered to foreign buyers purchasing homes in the state.
Qatar's central bank sets strict laws on mortgage lending, with foreign borrowers being allowed to spend a maximum of 50% of their monthly salary on mortgage payments; and mortgage terms of more than 20 years are outlawed.
In addition, expats can only borrow up to 70% of the property value; this means that you will need a significant deposit to climb the career ladder in Qatar.
Who can get a mortgage in Qatar?
Expats can take out a mortgage in Qatar from an international or local bank, however, the possibilities of the first category may be limited.
This is because new laws passed in 2016 mean that European lenders must now consider the possibility of currency fluctuations when evaluating applications. This change has led some banks to ditch borrowers in countries with less common currencies.
Types of mortgages in Qatar
In Qatar, you can get fixed and variable rate mortgages.
Some transactions will charge a fixed amount for the entire loan term, while others offer a lower starting rate for a specified number of months or years; after which the rate will become variable.
For example, Commercial Bank of Qatar offers a reduced rate for the first 18 months on some of its mortgages; after which the variable rate is valid until the end of the term.
Exclusive mortgage in Qatar
Some developers in Qatar have exclusive agreements with banks. This means that depending on where you buy your home, you may only have one choice of lender to apply for your mortgage from.
However, there may be positive aspects as well. For example, these exclusive deals sometimes have incentives for buyers, so you can get a cheaper price.
Green mortgage in Qatar
Doha Bank recently launched Qatar's first green mortgage, which offers preferential rates on houses certified as energy efficient.
Apart from the lower rate, these offers also include zero management fees, free fire insurance, and a free credit card.
How much can you borrow on a Qatari mortgage?
While some lenders are friendly to expatriates, they still set loan limits for foreign buyers.
For example, the National Bank of Qatar allows local residents to borrow up to 12.5 million rupees, while foreigners can only borrow 3 million.
Meanwhile, Doha Bank sets limits at 5 million and 4 million QAR, respectively. When choosing the loan amount, banks take into account the following factors:
property value;
the borrower's ability to repay the loan;
work experience of the borrower and work stability;
borrower's monthly income
Use the according bank loan calculator to find out how much you can borrow and how much you will give back with the interest rates.
In this article we will talk about some of the best and reliable financial institutions that can provide you with a good service and lend you a mortgage with suitable interest rates. Here they are:
Commercial Bank of Qatar
Qatar National Bank
Ahli Bank
Qatar National Bank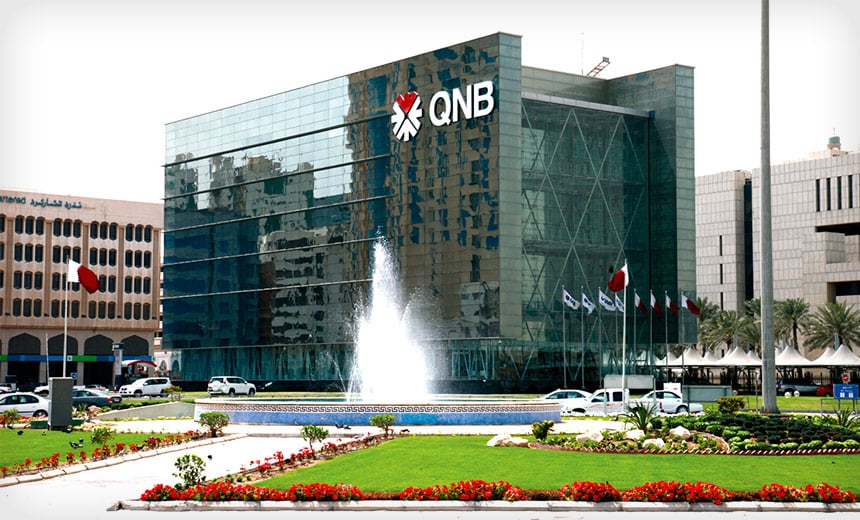 The first option on our list is the Qatar National Bank, which offers mortgages.
Let's start with one of the most popular banks in Qatar, which is Qatar National Bank (QNB Group), a Qatari commercial bank headquartered in Doha, Qatar. It was founded in 1964 and currently has subsidiaries and associates in 31 countries spanning three continents. The bank's ownership is evenly divided between the Qatar Investment Authority and members of the public.
QNB offers you a complete and comprehensive variety of tailored home loan solutions to suit your goals and budget. They offer simple and convenient access to the finest range of finance options to help build your dream house. If you are salaried or self-employed, you can benefit from their high loan amounts, competitive interest rates, a wide network of approved developments, and a quick approval process.
Benefits and Features
The bank's unique Construction Finance offering caters to Qatari nationals who wish to construct a residential property on land owned by them. The key benefit of this offering is that the finance amount is paid in several tranches during the construction phases.
Key Features
Higher loan amount up to QR6 million
Loan tenure of up to 20 years
Attractive interest rate options
Available to Qatari nationals only
Simple documentation and quick processing
Financing salaried or self-employed Individuals
QNB home loans offer you either the flexibility of choosing a completed property from the primary (direct from the developer) or secondary (resale) market, with the advantage of financing your dream home from our wide network of approved development projects.
Key Features
High loan amounts of up to QAR 4 million per property
Loan tenure up to 20 years
Attractive Interest rate options
For Qatari nationals and resident expatriates (salaried and self-employed)
Wide network of approved developments to choose from
Simple documentation and quick processing
This bank's interest rate is very competitive, as it is up to 4%. The interest rate actually depends on the borrowed funds and chosen segment. So, the QNB can be your further source of money, which can help you to achieve your financial goals, or buy a house, pay for your education, etc.
2. Commercial Bank of Qatar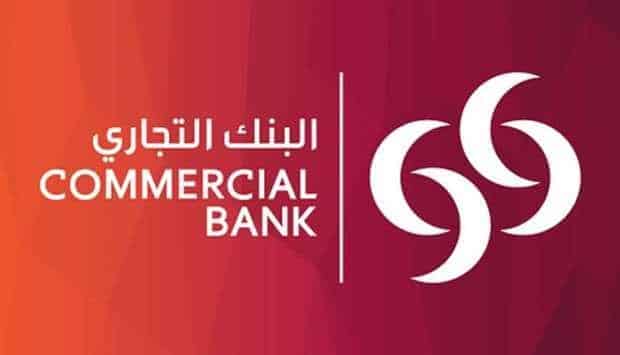 Next up on our list is, perhaps unsurprisingly, the Commercial Bank of Qatar.
The Commercial Bank (P.S.Q.C.) (CBQ) commonly known as Commercial Bank, is a private sector bank operating in Qatar since 1975. The bank offers a range of products and services across retail, and corporate banking divisions.
Commercial Bank of Qatar is the largest private bank in Qatar established in 1975 offering banking solutions throughout the GCC and worldwide.
The bank provides a full suite of conventional personal banking services and products to retail customers in Qatar, including current and deposit accounts, wealth management, mortgage lending, personal loans, vehicle loans, credit cards and other card services.
Whether you are looking to buy your first home or another property, we offer a range of mortgage loans to suit you. Buying a property can be one of the biggest financial decisions you will ever make. The bank's mortgage advisors can guide you through this difficult process, providing local insights on where to buy, as well as letting you know how much you can afford and making sure all the paperwork is in place.
You can also benefit from their wide range of life insurance, property insurance and evaluation services.
Commercial Bank offers 4 mortgage products:
Ready-made: Designed to finance the cost of purchasing real estate for investment or residential purposes.
Equity Release: They offer finance against your existing house, land or property, allowing you to unlock its value, perhaps to invest in another home or to fund another venture.
Construction Finance: CBQ also provides with finance to cover the cost of construction of personal or investment properties.
The Pearl Qatar: This is designed to help Qataris and Expats to purchase freehold residential properties on the artificial island.
Key features:
Competitive interest rates starting from 5.75% p.a. variable
Financing ready properties and under construction
Flexible repayment options
Up to 20 years tenure period
Available for salaried and other income customers
Dedicated team to guide you through your application
3. Ahli Bank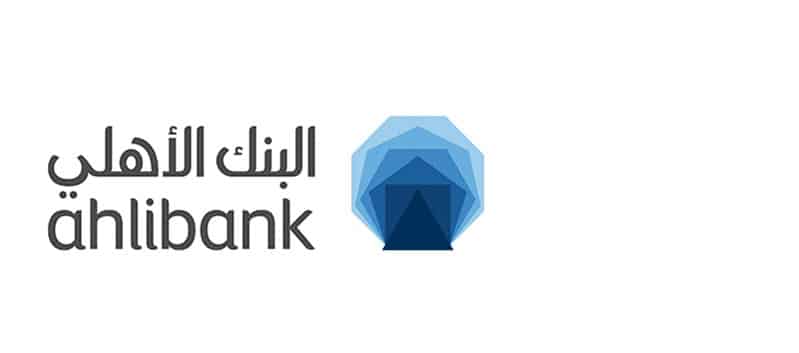 The final option we are going to present on this article is Ahli Bank.
Ever since Ahlibank was founded in 1983, and it have stayed true to the traditional values and qualities. Ahlibank offers a full range of products and services covering; Corporate Banking, Retail & Private Banking, International Banking, Treasury & Investments and Brokerage Services and other financial services.
The bank also shines with its loan system and provides its customers suitable mortgage rates with good conditions. Now let's start reviewing this bank and its mortgage system, eligibility, documents, terms and other features.
As in many financial institutions, Ahli Bank also has some mortgage loan borrowing limits:
Qataris – Borrow amounts above QAR 2M (including interest)
Expatriates – Borrow amounts above QAR 400,000 (including interest)
Finance up to 70% of the forced selling property value (land purchase up to 50%)
Eligibility
For Qataris:
Above 18 years of age at the time of application and not older than 75 years at the time the facility matures
Earn a minimum monthly salary of QAR 10,000 assigned to your Ahlibank account
Maximum monthly payments not to exceed 75% of monthly basic salary plus social allowance
For Expatriates:
Above 21 years of age at the time of application and not older than 60 years at the time the facility matures
Earn a minimum monthly salary of QAR 15,000 assigned to your Ahlibank account
Maximum monthly payments not to exceed 50% of total monthly salary
To borrow a loan from Ahlibank, you have to show some key documents, here the list for both Qataris and expats:
Qataris have to show:
Valid Qatar ID Card
Salary certificate/salary assignment letter from your employer
Liability letter from your existing bank titled to Ahlibank and 3 months bank statements (for buyout cases only)
Copy of the title deed of the property
Certified real estate valuation from an office registered by the Court of Justice in Qatar and approved by the bank (if the property value is more than QAR 2.5M, then 2 valuations will be required)
First legal mortgage over the property
Expatriates have to show:
Valid Qatar ID Card
Passport with valid resident permit
Salary certificate/salary assignment letter from your employer
End of Service (EOS) assignment letter from your employer
Liability letter from your existing bank titled to Ahlibank and 3 months bank statements (for buyout cases only)
Copy of the title deed of the property
Certified real estate valuation from an office registered by the Court of Justice in Qatar and approved by the bank (if the property value is more than QAR 2.5M, then 2 valuations will be required)
First legal mortgage over the property
Postdated security cheques for the amount borrowed
Benefits of borrowing mortgage in Qatar
Getting a loan is one of the most effective ways to finance a business. There are various reasons why people want to take out loans; it could be funding for their business, including a loan to pay for their studies or to purchase a house in Qatar. In a situation where you do not have enough funds, the only solution for you is to take out a loan. You can take out a loan for short-term or long-term financial needs. You can get a loan from a bank, friends, family or relatives. Take a look at the various benefits of getting a loan.
Cash flow
To start a business, you need capital. It is not easy to get capital to invest in larger assets or projects. Getting a loan is the only option that can help you run such a business. The higher the capital, the more chances for a successful business.
If you have a cash flow, you can make several investments. Cash flow helps you lay a solid foundation for your business and stay with operating cash flow. Business is not in danger of falling due to lack of funds.
Growth
Every person needs funds to grow their business. To become a successful entrepreneur, you need to make extra money to grow your business. Obtaining a loan will allow you to take an extra step towards expanding your business.
With finance, you have a good budget and plan how you will achieve your goals. By developing your business, you are guaranteed to qualify for higher loans based on your income.
Flexibility
Loans are always flexible. Interest rates, loan term and amount can be agreed upon prior to disbursing the loan. You can make changes even after the loan has been disbursed. You can plan how to pay off the loan and also ask for adjustments if you need them. When you borrow money, you are in control of the entire amount. You can choose what to do with it. No one can control you how you invest.
Interest rates
Some banks have lower interest rates because poor people can afford to get a loan. Low interest rates are rewarding many borrowers. Borrowers may offer collateral as security in the event that you fail to make payments; the bank will participate in applying for the proposed collateral. Lower interest rates attract more customers.
How to apply for a mortgage in Qatar?
As a rule, you can always sign a mortgage contract before submitting an offer for a property. This way you can know how much to borrow before you start your property search.
The exact amount you can borrow is not confirmed until the bank has carried out an appraisal of the specific property you wish to buy.
Banks usually need the following before taking out a mortgage:
Proof of income;
Bank statements for the last six months (if you are banking with another provider);
Passport and valid residence permit;
a property appraisal report;
a copy of the property's title deed;
Proof of building insurance;
a statement from the developer (if applicable)
Lenders often require you to move your bank account to them before offering a mortgage.
Mortgage applications are usually processed within seven days of the bank receiving the documents.
About property insurance in Qatar
Home buyers in Qatar require both life insurance and property insurance before applying for a mortgage. You usually need to get these policies from a bank offering mortgage.
Property insurance in other countries is often referred to as building insurance. It covers the cost of restoring the property if it suffers from structural damage in the future.
How much you need to pay for property insurance depends on the value of the home. Fees can be levied as a flat or annual fee, or as a percentage of the total cost of the mortgage.
Mortgage repayments in Qatar
Mortgage payments are usually made monthly from the borrower's bank account. Some banks do not charge an early repayment fee, but others charge it as a percentage of the loan amount.
Doha Bank charges 2% if the loan is repaid within the first five years, and 1% if it is repaid afterwards. Commercial Bank of Qatar charges 1.5% for the first three years and then 1%.
Refinancing mortgages in Qatar
Some lenders will offer incentives for existing mortgage holders to switch to them.
For example, Doha Bank offers cashback of up to QAR 10,000 to people buying back their loans and facing early repayment fees.
Here it is all the information and a comprehensive guide for you, to make sure you are ready to borrow a mortgage in Qatar and to become acquainted with Qataris banks and its mortgage systems. Today millions of people apply for a loan to solve tons of problems, to know that they have a reliable financial source and of course best conditions.
In this article we tried to include some of the best banks in Qatar that offer you suitable mortgages with best rates.
Conclusion
It is possible to get a mortgage as an expat in Qatar. It always pays to shop around for the best mortgage rates.
It is also important to note, however, that you don't always need to buy a house if you are an expat.
Renting can be cheaper in many situations. and less risky.