What are the best wealth management banks in Luxembourg? That will be the topic of this article.
Before beginning, one thing has to be mentioned. Throughout my articles I have always made one thing clear; boutique and challenger providers offer superior service and products to the traditional banks.
In much the same way that you can have a better experience with a boutique hotel, or recruitment firm specialised in your industry niche, firms like Revolut can better service most niches for pure banking.
For wealth management, companies like ours can service the high-net-worth and expat niches better than larger firms.
Yet for those who are curious about the best wealth management banks in Luxembourg, my staff have complied a list of some of the better ones below.
If you want to invest, don't hesitate to contact me, email (advice@adamfayed.com) or use the WhatsApp function below.
Introduction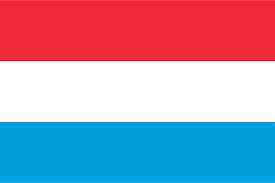 Wealth Management is a comprehensive private wealth management (wealth management or wealth management). There are many different financial products and services on the market. In addition to financial issues of any family, legal aspects of various transactions and taxation issues concern. Wealth management integrates all these issues.
Unlike private banking services provided by banks as part of serving wealthy clients, wealth management is not associated with classical banking products. Wealth management implies an integrated approach to solving financial problems of a client and his family without being tied to any financial product.
In fact, private banking is evolving towards wealth management to provide a wider range of services that go beyond banking.
Financial planning allows you to link together all aspects of a family's investment and financial activities to manage their wealth.
Capital investment can be carried out in various financial instruments and funds, which are associated with certain risks.
Endowment life insurance is an interesting accumulation tool with guaranteed profitability and insurance coverage.
Tax issues always accompany any financial activity. It may be necessary to complete a personal income tax return 3-NDFL in connection with the sale of property or transactions in the stock market.
Foreign real estate, when purchased for personal purposes or for investing capital, requires independent financial support.
Running your own business may require the advice of an independent financier.
The transfer of wealth to future generations implies a certain preparation of the heirs, since the management of family capital requires a responsible approach.
Legal issues always accompany any transactions and financial products, as well as in the case of property registration, division of property in case of divorce, inheritance and donation.
So in this article we are going to talk about some of the best wealth management banks located in Luxembourg, discuss why wealth management is an essential for high-net-worth individuals, point out the benefits you'll have from managing your wealth and much more.
Reasons why wealth management is important
When you ask most people what money management is, you can be sure that few of them know the appropriate definition. Most will tell you that they have heard about this term but cannot elaborate on what exactly money management is.
Wealth management is a discipline that includes investing and includes various financial disciplines such as financial planning, investment portfolio and others.
However, as many people take the necessary steps to manage their finances, the creation of asset management services has led to growth in the Luxembourg wealth management industry.
Businesses and individuals now turn to financial advisory companies for advice and guidance on wealth management. It is important to know that as wealth grows, the difficulty of handling it also increases.
The way to manage growing assets is proving difficult for most successful people and businesses. This is why they turn to asset management consultants to help them properly manage their growing wealth.
Here are some more reasons why wealth management is important
Wealth management helps people and businesses maintain their current lifestyles. It allows people with a wide range of assets to manage them. The advice they receive from asset management consultants helps them bridge the gap between the reality of their wealth and the perception of their wealth.
This allows them to leave a legacy to their families. People with widely distributed assets may not even realize that some of their assets are not included in their wills. However, through money management, they can determine the range of their total wealth. This helps leave a significant legacy to their families.
With wealth management in Luxembourg, businesses can determine how much is enough. They can set important standards to help them create more wealth suitable for their company or family. It also ensures that the person or business sets goals that enable them to create more wealth if desired.
This allows young people to think about retirement savings. Wealth management allows young people to start setting goals and objectives for retirement at an early age. The advice they receive from financial institutions allows them to check the retirement box, live debt free by working, and manage the assets they acquire for themselves and their future generations.
This allows people to grow in terms of making appropriate financial decisions. Wealth management allows people to think outside the box when it comes to saving and creating other businesses that will help them create more wealth.
Various banks and financial institutions guide their clients when it comes to the appropriate methods of managing their wealth. They work closely with all of their clients to ensure they develop investment strategies that will enable them to maintain and increase their wealth. They understand the needs of their clients and help them find the services that best suit them.
Wealth Management: Pros and Cons
Advantages
One of the biggest benefits of wealth management is that you can build an impressive portfolio.
Clients also have the confidence that comes with planning a financial future that includes their personal desires and goals.
While there are templates on how to plan for retirement, how to save and spend your money, nothing beats a financial plan specifically designed for your income, lifestyle, financial goals, and financial capacity.
A wealth manager can also better educate you about the realities of your current financial situation. You will know exactly how well or badly you are doing when it comes to planning your financial future and investing money.
When it comes to retirement plans, even those with high net worth needs a little professional help.
Disadvantages
To get a clear and balanced understanding of what wealth management is, it's good to know both the most common disadvantages of wealth management and the most common advantages.
The biggest drawback is that having an asset manager you don't trust can lead to financial disaster and serious headaches. It's best if you take your time and do a little research before choosing an asset manager. Some of them may not be as candid as you would like when it comes to telling you how your money is being invested.
There is also a certain risk associated with private wealth management. Before deciding to manage private wealth in New York or anywhere else, make sure you check the company's reputation, hear feedback from past and present clients, and make sure the manager is familiar with working with a client with your equity capital.
Gaining a preliminary understanding of wealth management can help you better determine if a property manager is going to hurt you more than good.
Best banks in Luxembourg to manage your wealth
Deutsche Bank Wealth Management
BNP Paribas Wealth Management
Natixis Bank S.A.
FIA Asset Management
Nobis Asset Management
Eurobank Private Bank Luxembourg
Deutsche Bank Wealth Management
Deutsche Bank is the largest financial conglomerate in Germany in terms of the number of employees and the amount of assets. The bank's board is located in Frankfurt am Main.
Deutsche Bank is universal, one of the 30 most important multinational banks according to the Financial Stability Board. It owns commercial, mortgage, investment banks, leasing companies, etc., it has 28 million clients, 2814 branches (of which 1845 are in Germany), numerous participations, branches, representative offices in 76 countries of the world (in particular, in New York, London, Singapore, Sydney and Moscow).
The Bank is the largest participant in the foreign exchange market, attaches great importance to investment activities and the issue of its own securities. Since 2011, it has been one of the globally systemically important banks.
Wealth Management is a division of Deutsche Bank that provides tailor-made financial solutions for high net worth individuals, following a holistic approach to asset management and comprehensive tailor-made tax and succession planning.
As an integral part of the Wealth and Commercial Clients Division, which is essential to best meet the needs of individual clients, it boasts rapidly growing assets under management, operating from seven offices located throughout Italy, with the aim of developing tailored asset management services to each person, which also reflects his professional activities.
The range of products offered includes traditional professional consulting services, direct client portfolio management through structured products and specific value-added value-added services such as art consulting.
What will you get with this bank?
Professional advice. Selecting and trading stocks, bonds and buybacks, trading foreign exchange, and appraising and buying insurance and retirement products.
Direct control and structured products. Comprehensive management of a client's portfolio in accordance with expectations of profitability, risk appetite and currency preferences. The instruments used are discretionary management, Italian and international investment funds (including hedge funds and real estate funds), private equity firms and private equity funds.
Additional services. Advice on all other investment sectors, from real estate to art, tax advice and financial planning.
BNP Paribas Wealth Management
BNP Paribas is a French financial conglomerate that, together with Crédit Agricole, Société Générale and Groupe BPCE, make up the "Big Four" of the country's banking market. At the end of 2018, it ranks ninth among the largest banks in the world in terms of assets. In 2010, in the list of the 50 most reliable banks in the world, published by Global Finance magazine, the bank dropped to 18th place (compared to the previous 9th place). Since 2011, it has been one of the systemically important banks in the world.
For 150 years, BNP Paribas Wealth Management has been committed to protecting your wealth, developing it and passing it on to your loved ones. They offer a personalized service with exceptional attention to detail and precise local knowledge, backed by the global know-how of a worldwide banking group. The bank's goal is to create a new wealth management experience suitable for a world where digital interactions have begun to improve human interactions.
What does BNP Paribas do?
Tailor your investment strategy
Design the future of your wealth
Achieve a positive impact
If you are you an ultra-high net worth person looking for a global and consolidated view of your wealth structure related to key risk and return indicators and a quality diagnosis, BPN Paribas is for you.
Their exclusive Strategic-A tool does this: based on your specific goals, projects and constraints, our team of experts analyzes the strategic asset allocation of your fortune and highlights areas for potential improvement.
Strategic-A is a powerful decision-making tool that helps you identify and clarify key strategic asset allocation principles for the future, for example, in the context of a transfer or after a company sale, when there is a significant amount of cash to invest.
Strategic-A's unique educational approach, which helps you identify key allocation goals for the long term, can provide an appropriate basis for discussion to be passed on to future generations.
By bringing your personal goals and needs together, our Strategic Plan A specialists offer you a highly personalized and valuable insight into relevant and effective options for distributing your fortune in the future.
Natixis Bank S.A.
Natixis is one of the largest French corporate and investment banks. It was created through the merger of Natexis Banque Populaire (Banque Populaire group) and IXIS (Caisse d'Epargne group) on October 17, 2006. These two main shareholders hold more than 70% of the shares, while the rest are in free float on the Paris Stock Exchange.
At the end of 2008, the bank announced the loss of more than US $ 450 million from participation in the Madoff pyramid.
This banks is specialized in:
Operations in financial markets, stock, commodity and currency exchanges
Asset Management. The bank has more than $ 630 billion in trust. According to this indicator, it ranks 14th in the world.
Private Banking.
Financial services: financial guarantees, insurance, underwriting
Natixis Wealth Management Luxembourg is a leading financial institution able to provide its large private clients, entrepreneurs and their families with optimal solutions for international wealth and wealth management.
With all the skills required for successful wealth management, they are able to offer a wide range of products and services to meet the demands of their prestigious client base. They provide comprehensive and progressive answers for long term results.
Their offer includes not only financial management but also lending and insurance, both key elements in managing your assets. It is designed around one simple concept: identifying the most effective solutions developed by their teams or external partners who are known for their dedication and quality of service. This is the principle behind the bank's approach to open architecture.
FIA Asset Management
FIA Asset Management S.A. is a company specializing in discretionary portfolio management, direct or advisory, advisory services for independent financial advisors, and fund management. It also acts as a support platform for family offices.
Through a B2B / B4B2C approach, the FIA ​​offers customized and flexible investment solutions to meet the varied needs of its clients.
Founded in Luxembourg in 2005 and headquartered in Milan, FIA Asset Management SA is licensed as a Financial Sector Specialist (PSF) by the Luxembourg Ministry of Finance (PSF) and is overseen by the Luxembourg regulatory body, Commission de Surveillance du Secteur Financier (CSSF). The FIA ​​operates under a free service regime in Belgium, France, Germany, Italy and the United Kingdom.
FIA Asset Management S.A. is a leading European asset management company with a strong base in Luxembourg and representative offices in Italy. Drawing on over a decade of experience in the asset management industry, we provide high quality investment solutions to institutional clients across Europe.
We are part of one of Luxembourg's preeminent financial services platforms, the FARAD Group, serving domestic and international clients since 2001 through companies specializing in fund management, green finance and securities, as well as insurance brokerage and advisory services. The group is internationally recognized for its ESG standards by being certified by the B-Corporation.
It is a unique, conviction-based and SRI-driven approach from our skilled team that inspires our successful investment strategies to achieve the best possible results within a specific market momentum through customized and flexible investment decisions.
In accordance with the principles of transparency and responsibility that underlie the activities of the FARAD Group, since our establishment in 2005, we have been paying special attention to SRI / ESG issues when choosing investment decisions. ESG factors are actively integrated into the management process as well as asset allocation and selection activities, which are fully handled by our team of specialists.
Eurobank Private Bank Luxembourg
In 1986, the Geneva-based Banque de Dépôts founded a subsidiary in Luxembourg.
In 1994, EFG Eurobank SA acquired 75% of the share capital of Banque de Dépôts. It gradually increased its share capital and in 2005 acquired 100% of the capital of a Swiss bank.
In 2008, it was renamed Eurobank EFG Private Bank Luxembourg SA. In 2012, it changed its corporate name to Eurobank Private Bank Luxembourg SA.
In June 2015, Eurobank Private Bank Luxembourg SA made a strategic expansion in the UK and acquired the Eurobank SA branch in London.
Eurobank Private Bank Luxembourg offers a full range of private banking and investment fund services, as well as some corporate banking services. Our wide range of solutions go beyond traditional wealth management to include wealth structuring, alternative investment strategies and real estate finance.
Recognizing that our customers have different needs and financial situations, we take a personal approach, developing customized solutions based on a wide range of alternatives. Eurobank Private Bank Luxembourg, established under the laws of Luxembourg, is an autonomous and operationally independent bank with a high level of capital and liquidity adequacy. your ideal banking platform in Luxembourg and beyond.
Eurobank Private Bank Luxembourg SA is a wholly owned subsidiary of Eurobank SA. It offers products and specialized services in the areas of private banking, wealth management and investment funds. It also provides personalized banking services for corporate clients. He operates in Luxembourg and London, two major financial centers with global reach.
Banking products and services
Eurobank Private Bank Luxembourg SA is an autonomous and operationally independent bank, established under the laws of Luxembourg, with a high level of capital and liquidity adequacy.
Significant results were achieved in 2015:
Capital adequacy ratio 42.75% (according to Basel III).
0.96 billion euros of liquidity reserves.
The ratio of loans to deposits is 39.4% (excluding loans secured by deposits).
Nobis Asset Management
And the last one is NOBIS Asset Management SA, which is based in Luxembourg and has been operating since 2007 as an independent asset management and financial markets consultancy.
Based on many years of experience in the international financial markets, excellent contacts with leading investment houses and open architecture, they develop individually designed strategies and concepts for optimal asset management together with their clients.
Their team's expertise is based on over 30 years of industry-specific experience, in-depth expertise, and instinct and discretion in fulfilling the clients' wishes. Based on this know-how, they offer two of their own funds, which have been distinguished by exceptional value increases and have received numerous fund awards, as well as investments in all areas of potential investment to achieve the best possible results for each of their clients.
NOBIS Asset Management S.A. does not depend on banks and can offer you favorable conditions for the best products of the international financial markets. Shares, certificates, convertible bonds, international bonds or mutual funds – based on an extensive range of investment products, they will find the right investment for your assets.
Here they are, some of the really best and experienced banks working in Luxembourg, offering well-executed financial services, take care of your funds and give you priceless advices to achieve your further goals.
Pained by financial indecision? Want to invest with Adam?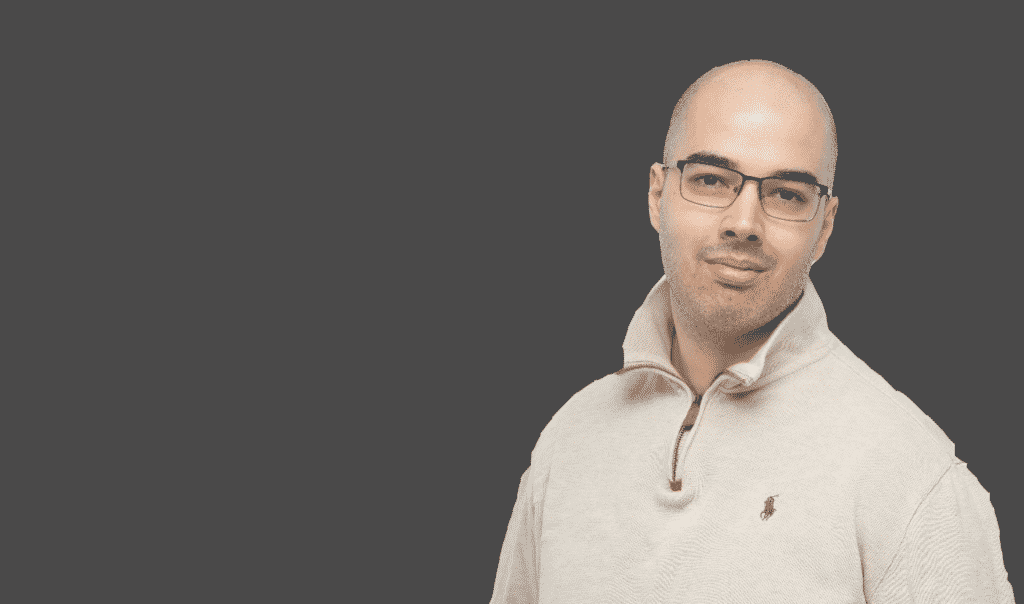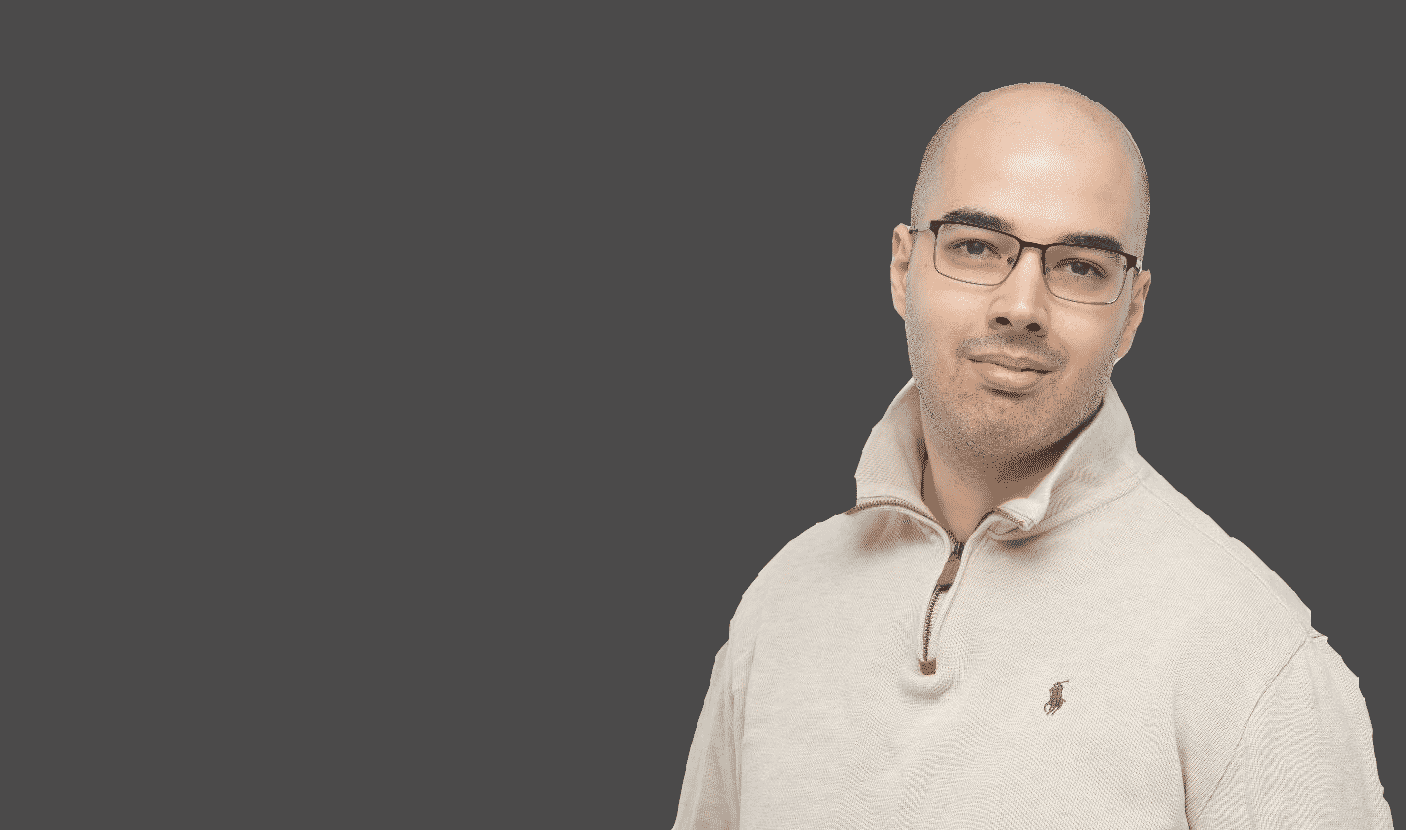 Adam is an internationally recognised author on financial matters, with over 231.2 million answers views on Quora.com and a widely sold book on Amazon