BMO Investorline Review
If you are looking to invest as an expat or high-net-worth individual, which is what I specialize in, you can email me (advice@adamfayed.com) or WhatsApp (+44-7393-450-837).
Introduction
Here is a BMO Investorline review for you.
An online trading platform called BMO InvestorLine is available to self-directed investors who want to manage their own investment portfolios.
The platform is fairly simple to use if you are confident purchasing and selling stocks and other investment products: sign up, conduct your research, trade, and monitor the performance of your portfolio.
However, investors who are concerned with costs will quickly notice that BMO InvestorLine's trade commissions are above average, and they could reduce their costs by using other brokers.
This BMO InvestorLine review discusses its key attributes, advantages, costs, tools and research options, account types, and more.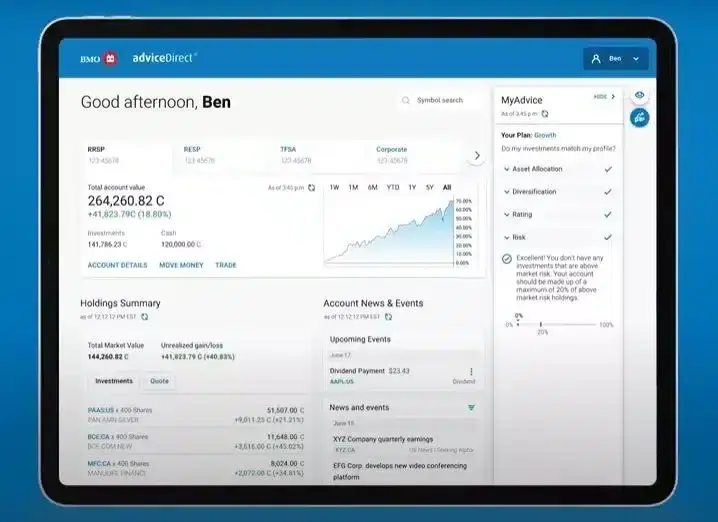 What is BMO Investorline?
The Bank of Montreal's discount broker platform is called BMO InvestorLine. The investment platform offered by BMO InvestorLine has likely received the most advertising in recent years.
There are two ways to access your BMO InvestorLine account. You should take into account one of the platforms or services listed below.
BMO InvestorLine Self-Directed. This is BMO's discount brokerage division, where self-directed investors can manage their own investment portfolios through stocks, ETFs, and mutual funds.
BMO InvestorLine adviceDirect. This manages your portfolio and charges a percentage of your account. To open this kind of account, you must have a minimum deposit of $50,000.
BMO Smartfolio. A robo-advisor service called BMO Smartfolio invests your portfolio automatically using cheap ETFs. There is an annual management charge for this service.
You can download the BMO InvestorLine app on the App Store and Google Play.
The BMO website does not immediately reveal much about its features or what an investor can anticipate from it.
Customer service, education, and holding your hands are all topics with a wealth of information, but the specifics are more elusive. Since BMO doesn't offer a practice account, it's the minor details that ultimately influence customers' decisions over time.
For investors looking for assistance, BMO InvestorLine adviceDirect is a special offering. It is worthwhile to visit a branch and request a service tour.
BMO InvestorLine Accounts and Investment Types
A variety of accounts, including registered and non-registered ones, are available for investors to open.
The following registered trading accounts are offered:
Tax-Free Savings Account (TFSA)
Registered Retirement Savings Plan (RRSP)
Registered Education Savings Plan (RESP0
Registered Retirement Income Fund (RRIF)
Locked-in Retirement Accounts (LIRA, LIF, LRIF, LRSP)
The non-registered trading accounts include cash, margin, business, non-profit organizations, estate, or formal trust accounts.
In terms of the securities you can keep in your account, this platform does not fall short. It offers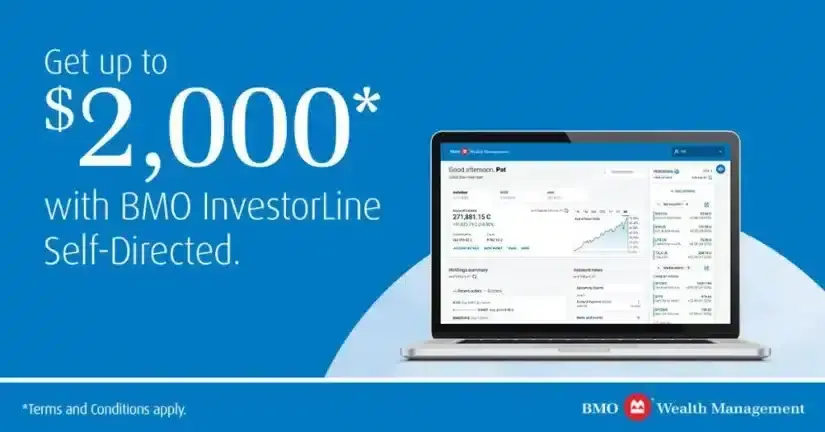 BMO InvestorLine Self-Directed
BMO InvestorLine Self-Directed is the discount brokerage division of BMO where self-directed investors can manage their own investment portfolio using stocks, ETFs, and mutual funds.
BMO InvestorLine Self-Directed is a powerful trading platform with market research tools and performance tracking to assist you in making confident investments on your own. Investors who prefer to manage their own investments are the best candidates for it.
Even more so now that the platform has undergone a recent redesign, BMO Investorline Self-Directed is regarded as one of the best discount brokers in Canada.
RRSPs, TFSAs, non-registered accounts, corporate accounts, LIRAs, and other account types are all available for self-directed clients to open at BMO InvestorLine Self-Directed.
Investors can trade stocks, ETFs, bonds, mutual funds, options, and GICs with ease inside of these accounts on all of the major exchanges. Over 80 of the most well-known ETFs can be purchased and sold without cost, which is a benefit.
BMO InvestorLine Self-Directed Fees
BMO InvestorLine Self-Directed charges a flat fee of $9.95 for each trade, similar to many brokerages run by large banks (for stocks and ETFs). Some of the most well-liked ETFs in Canada can also be bought and sold without paying any commission.
There is no minimal balance needed to open an account, but registered plans with less than $25,000 in assets are subject to a $100 annual administration fee. Please take note that this fee is exempt up until December 31 of the account opening year.
On non-registered accounts with a balance under $15,000, a $25 fee will be applied each quarter.
The fees, however, are waived if you execute two or more commissionable trades in a calendar year.
Here is the complete list of fees:
Stocks & ETFs: $9.95 flat-fee pricing
Options: $9.95 + $1.25 per contract
Mutual Funds:$0
Gold & Silver: $35 + $1 per ounce
RRSP, LIRA, RRIF, LRIF: $0 for accounts greater than $25,000
RESP: $0 for accounts greater than $25,000
Non-registered: $0 for accounts greater than $15,000
Transfer out: $150
Pros and Cons of BMO InvestorLine Self-Directed
Below are the pros BMO InvestorLine Self-Directed:
Pros of BMO InvestorLine Self-Directed
Trade 80+ ETFs at no cost. Buy and sell a number of the most well-liked ETFs in Canada without paying any commissions.
With access to all account types and investment products, comprehensive investing platform
USD registered accounts for trading stocks and ETFs listed on U.S. exchanges
No minimum balance is necessary to open an account.
Superior research tools, and performance reporting
Seamless linking for BMO banking customers
5 Star Program for experienced traders
Cons of BMO InvestorLine Self-Directed
$9.95 for trades in stocks and a number of ETFs
Accounts with registered balances under $25,000 must pay a $100 account fee.
For non-registered accounts with a value under $15,000, there is a $25 quarterly fee.
BMO Market Pro
Active traders who execute at least 75 trades per quarter are eligible for BMO Market Pro. This sophisticated trading platform provides customizable dashboards, U.S. and Canadian options trading, and real-time streaming data.
If you maintain a minimum account balance of $2 million, you can access BMO Market Pro as well.
A 5 Star Program from BMO offers eligible investors discounts, real-time data, lower account fees, and dedicated support.
You must execute at least 15 trades per quarter or put a minimum of $250,000 into this program to be eligible.
There are three membership tiers in the BMO 5 Star Program:
Gold Star: Make 15-74 trades per quarter or invest $250,000 or more.
Platinum Star: Make 75–179 trades per quarter or invest $2 million or more.
Platinum Star: Make 180+ trades or invest at least $5 million each quarter.
BMO InvestorLine adviceDirect
AdviceDirect might be the right option for you if you prefer the hands-on approach of self-directed investing while still having access to expert investment advice when you need it.
This product provides:
24/7 portfolio monitoring
Personalized investment advice
Trade suggestions
Advisor support
To open a BMO InvestorLine adviceDirect account, you must deposit a minimum of $10,000, and there are annual fees that are as follows:
For assets worth between $10,000 and $500,000, the annual fee is 0.75%
For accounts that are $500,000 or more, the maximum fee is $3,750.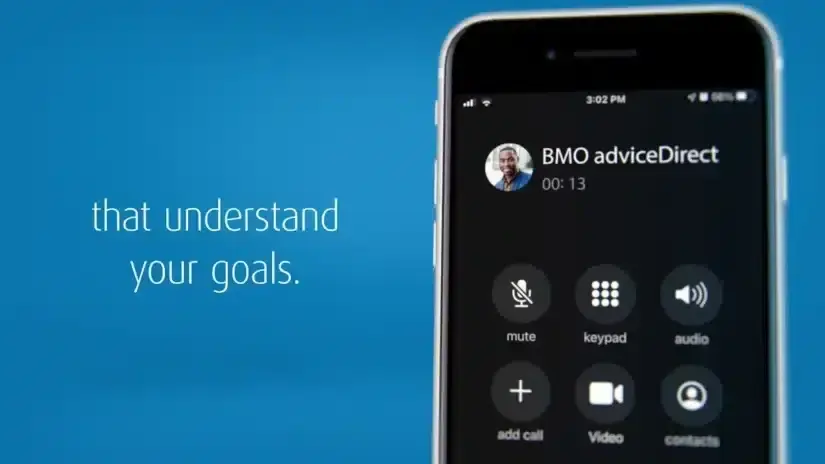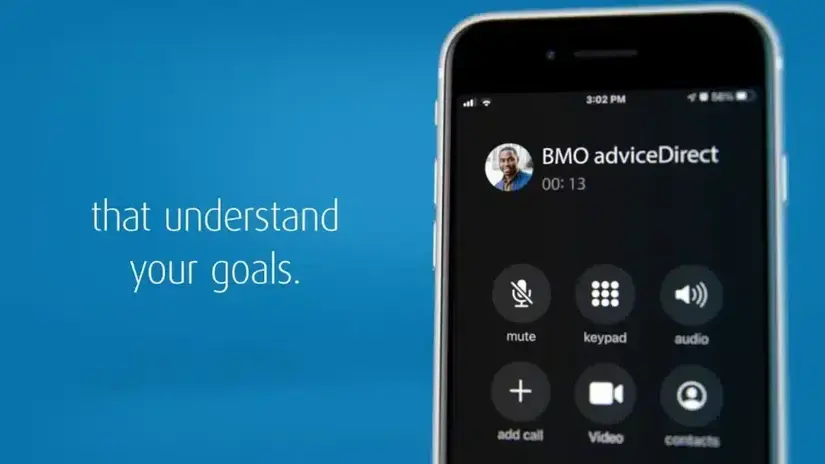 BMO Smartfolio
A compromise between inexpensive mutual funds and self-directed investing is provided by online wealth management services, or robo-advisors.
When compared to traditional wealth management fees (up to 2% or higher), BMO's robo-advisor service, BMO SmartFolio, offers hands-free investing, automatic rebalancing, ETF portfolios, free financial advice, and all of these features at a lower cost.
0.40% to 0.70% is the annual management fee for SmartFolio. In contrast, the fees charged by Wealthsimple Invest and Questwealth, both robo-advisors, range from 0.25% to 0.50%.
In Canada, CI Direct Investing and RBC InvestEase are two other rival robo-advisors.
BMO InvestorLine review: Is BMO InvestorLine safe and regulated?
One of the biggest banks in North America and one of Canada's Big 5 financial institutions is BMO.
It is regulated by the Investment Industry Regulatory Organization of Canada (IIROC). It is also a member of the Canadian Investor Protection Fund (CIPF).
Your account is protected from insolvency by up to $1,000,000 if you are a member of the CIPF.
For customers of personal banking, BMO also provides a 100% guarantee on electronic transactions. This indicates that losses to your personal bank accounts brought on by unauthorized transactions made using BMO Online and Mobile banking are compensated (terms and conditions apply).
BMO InvestorLine review: Is BMO InvestorLine for you?
This platform allows independent traders to buy and sell securities like precious metals, bonds, GICs, mutual funds, ETFs, and ETCs.
In terms of the accounts offered, the types of investments, the research, and the analysis tools, it compares favorably to its rivals.
For the BMO Market Pro platform, you must execute 75+ trades if you are an experienced investor seeking access to advanced charting and streaming real-time data. Or you can get this benefit by having a $2 million or higher account balance.
Active trading and/or a high account balance are also needed if you want priority support.
Overall, it appears that high-net-worth investors and active traders would benefit more from using BMO InvestorLine.
BMO InvestorLine review: Is BMO InvestorLine worth it?
The user experience on BMO InvestorLine Self-Directed was updated in 2019 to meet modern standards, which was long overdue.
BMO InvestorLine Self-Directed is a fantastic option for your self-directed investing needs if you're a current customer of BMO Banking who has multiple account type needs beyond an RRSP and TFSA and who trades infrequently.
It's fantastic for investors who intend to trade in the US as well. since you can hold USD in registered accounts, listed stocks and ETFs.
However, you would be better off using a free or low-cost online broker like Questrade or Wealthsimple Trade if you're a novice investor who intends to make regular contributions to your investment accounts. This is because platforms that offer commission-free trading make the $9.95 per trade pricing difficult to justify.
How can I make a deposit to my BMO InvestorLine account?
If you're a BMO customer, you can transfer money with ease; if not, you can use an online bill payment.
There is always the option to transfer assets from another institution. I began my transfer in this manner.
Can I avoid paying any fees when using BMO InvestorLine Self-Directed?
There are no signs that any of the transaction fees may be waived. Consider Questrade if low fees are important.
Having a minimum of $15,000 in assets, or $25,000 for an RRSP, will allow you to avoid paying the maintenance fee.
What is the minimum balance requirement to open a BMO InvestorLine account?
To open a BMO InvestorLine account, there is no required minimum balance. Small accounts do, however, pay a quarterly account maintenance fee.
How do I contact BMO InvestorLine?
Call 1-888-776-6886 to get in touch with them. To have them call you within 24 hours, you can also complete a questionnaire.
Do you currently use BMO InvestorLine? Share your comments with us regarding your platform experience.
Pained by financial indecision? Want to invest with Adam?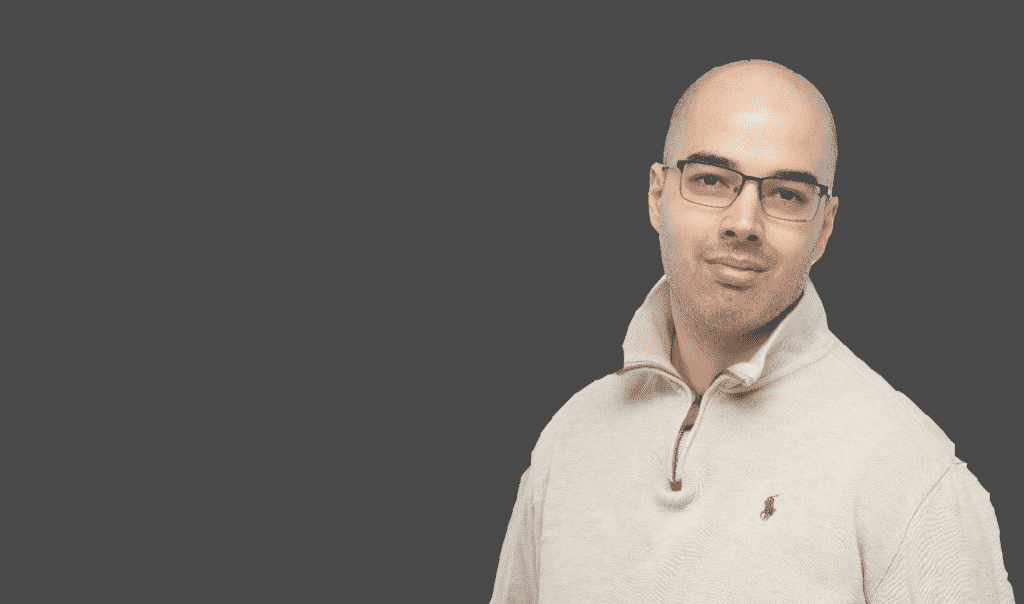 Adam is an internationally recognised author on financial matters, with over 584.6 million answers views on Quora.com and a widely sold book on Amazon and a contributor on Forbes.