BNP Paribas Review 2022 part 1 – that will be the topic of today's article.
Nothing written here should be considered as financial advice, nor a solicitation to invest.
For any questions, or if you are looking to invest as an expat, you can contact me using this form, or via the WhatsApp function below.
Introduction

BNP Paribas S.A. – French international banking group. It is the largest bank in Europe and the seventh-largest bank in the world in terms of total assets. It was formed from the merger of the Banque Nationale de Paris (BNP) and Paribas in 2000, although its corporate identity dates back to its founding in 1848 as a French national bank.
It is one of the four largest French international banks along with Crédit Agricole, Société Générale and Groupe BPCE. The group is listed on the first market of Euronext Paris and is a component of the Euro Stoxx 50 stock index, and is also included in the French CAC 40 index.
It includes a retail banking and investment banking section, and its retail banking networks serve over 30 million customers in three domestic markets: France, Italy, Belgium, and Luxembourg, through the retail brands BNP Paribas, BNL, and Fortis, respectively. BNP Paribas also has retail subsidiaries operating in Poland, Turkey, Ukraine, and North Africa.
In America, he operates in the Western Midwest and Western US as Bank of the West. As an investment bank and international provider of financial services to corporate and institutional clients, the group is represented in Europe, America, and Asia.
BNP Paribas is the largest French banking group and the largest bank in the eurozone. After the 2008 financial crisis, it became one of the five largest banks in the world. Despite some legal difficulties in 2014, including the largest ever fine in damages for violating US sanctions, it remains one of the ten largest banks in the world. The Financial Stability Board considers it a systemically important bank.
BNP Paribas Banque Nationale de Paris SA (BNP) emerged from the merger in 1966 of two French banks: Banque nationale pour le commerce et l'industrie (BNCI) and Comptoir national d'escompte de Paris (CNEP).
BNP Paribas: a leading bank in the European Union and a key player in international banking
BNP Paribas is present in 68 countries with over 193,000 employees, including almost 148,000 in Europe. The Group supports all of its clients – individuals, associations, entrepreneurs, SMEs, and institutions – in the success of their projects with its financing, investment, savings, and protection solutions.
BNP Paribas holds key positions in three operating divisions:
Retail Banking Business Division comprises all retail operations and specialized business lines of the Group.
Corporate and Institutional Banking Division offers tailor-made financial solutions for corporate and institutional clients.
Investment and protection services include specialized businesses offering a wide range of savings, investment and protection services.
In 2015, the BNP Paribas group was organized in two business areas – Retail banking and services, a global network of nearly 7,000 branches, including domestic markets and international financial services, and corporate and institutional banking (CIB).
At the end of 2015, outstanding deposits were € 700.3 billion and outstanding loans were € 682.5 billion. The geographical breakdown of income was as follows: Europe (73.3%), America (11.8%), Asia Pacific (7.5%), and others (7.4%).
Now as of December 31, 2020, BNP Paribas has about 190,000 employees, €44.3bn revenues, €7.1bn net income group shares, and operates in about 68 different countries.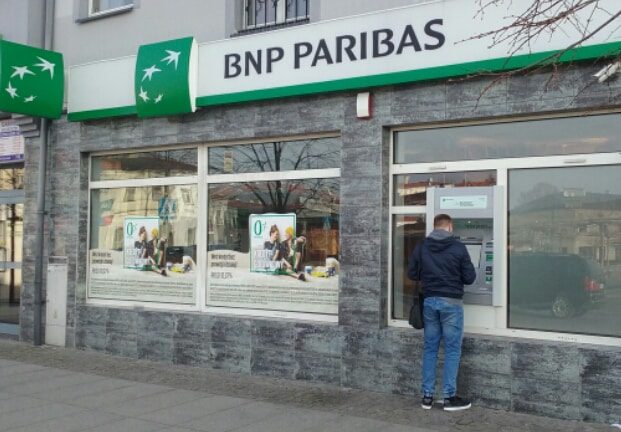 BNP Paribas Retail banking
includes French Retail Banking (FRB) in France, BNP Paribas Fortis in Belgium, BNL in Italy, BGL BNP Paribas in Luxembourg, International Retail Banking, Arval, BNP Paribas Leasing Solutions, BNP Paribas Personal Finance, BNP Paribas Personal Investors and Nickel.
The retail banking business is constantly innovating to better serve their customers, anticipate changes in their use and reimagine their experience. It unites the retail banking networks of the Group and several specialized businesses. Each of them offers products and services tailored to the needs of the customers in order to support them every day and help them realize their projects.
Retail is BNP Paribas' largest business unit, accounting for 72% of 2015 revenue. It is the group's largest retail bank in the domestic markets of France, Italy (where it operates as Banca Nazionale del Lavoro (BNL)), and Belgium (BNP Paribas Fortis). The group also owns a US subsidiary, BancWest, which operates as Bank of the West in the western United States. Another retail subsidiary, First Hawaiian Bank, previously operated in Hawaii, and BNP Paribas closed that position entirely in 2019. The BNP Paribas Europe Mediterranean Group also operates large retail banks in Poland, Turkey, Ukraine, and North Africa.
BNP Paribas is the largest bank in the eurozone by total assets and the second-largest by market capitalization, following Banco Santander, according to The Banker magazine. According to the bank's data as of December 31, 2015, it employs more than 189,000 people, of which 147,000 work in Europe, and is also present in 75 countries.
Domestic Markets
France: BNP Paribas operates one of France's largest retail banking networks with 2,200 branches and over 3,200 ATMs. In Paris alone, the bank has 187 agencies. BNP Paribas serves over 6 million French households and 60,000 corporate clients. In 2009, the French retail banking business (FRB) had revenues of 6.1 billion euros (15.2% of the group's total), revenues of 1.5 billion euros (15% of the group's total), and it employed 31,000 people (15.4% of the total headcount of the group).
Italy: In 2006, BNP Paribas acquired Banca Nazionale del Lavoro (BNL), which was the sixth-largest bank in Italy at the time. In 2009, BNL had 810 branches in Italy, 2.5 million individual customers, and over 150,000 corporate customers. It generated € 2.9 billion in revenue (7.2% of the group's total) and € 540 million in net profit (9.3% of the group's total) and employs around 13,000 employees (6.5% of the total group sums).
Belgium: BNP Paribas formed BNP Paribas Fortis when it acquired the retail banking assets of Belgian lender Fortis in 2009. The deal also included the Fortis subsidiaries in Poland and Turkey, which are now grouped under the Europe Mediterranean division.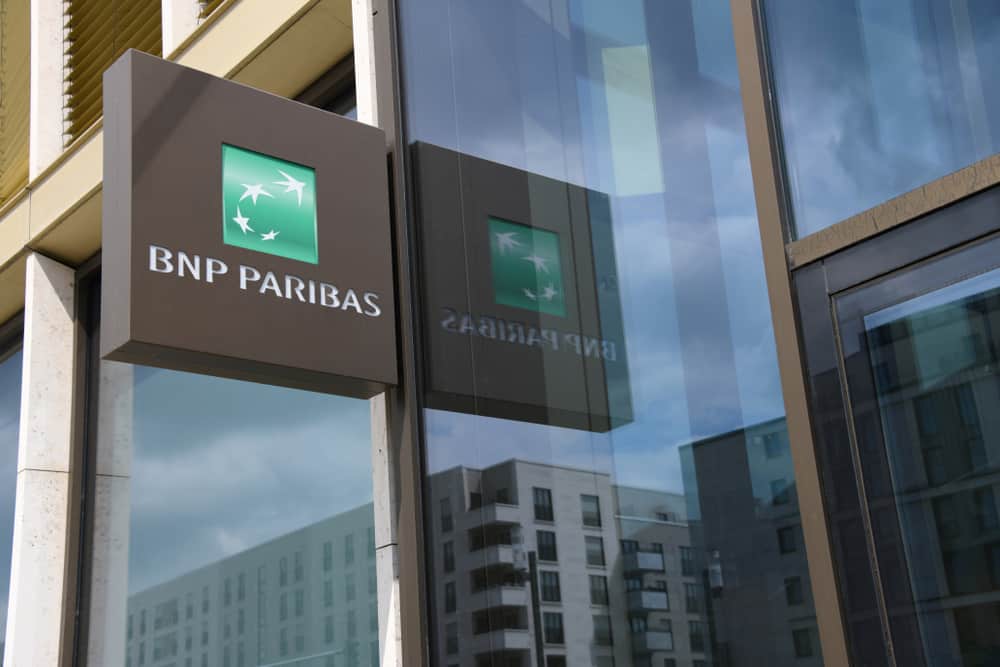 USA
In the United States, BNP Paribas owns BancWest, which in turn operates the Bank of the West retail banking subsidiaries and previously operated First Hawaiian Bank. Bank of the West operates in 19 western US states (where it ranks 7th among the largest foreign banks in terms of assets), and First Hawaiian is the leading bank in Hawaii with a 40% market share in deposits. Together, the two banks have 710 branches and serve 5 million customers.
The two banks were merged to form BancWest in 1998, and BNP Paribas took full control of the combined company in 2001.
The group has a strong presence in niche markets such as marine and recreational vehicle lending, church lending, and agribusiness. In 2009, BancWest had revenues of 2.1 billion euros (5.2% of the group's total headcount) and 11,200 employees (5.5% of the group's total headcount). BancWest lost 223 million euros in 2009, largely due to being hit by the subprime mortgage crisis in California, Arizona, and Nevada.
Developing markets
In 2009, BNP Paribas reorganized its retail banking divisions, renaming its Emerging Markets group to the Europe Mediterranean group. This change was made because, following the merger of the Polish and Turkish subsidiaries of Fortis Bank, BNP Paribas' activities in emerging markets are now largely concentrated in Eastern Europe and the southern half of the Mediterranean Basin.
BNP Paribas is a member of the Global ATM Alliance, a joint venture of several major international banks that allows bank customers to use their ATM card or check card with another bank within the Global ATM Alliance without additional ATM fees when traveling abroad.
Pained by financial indecision? Want to invest with Adam?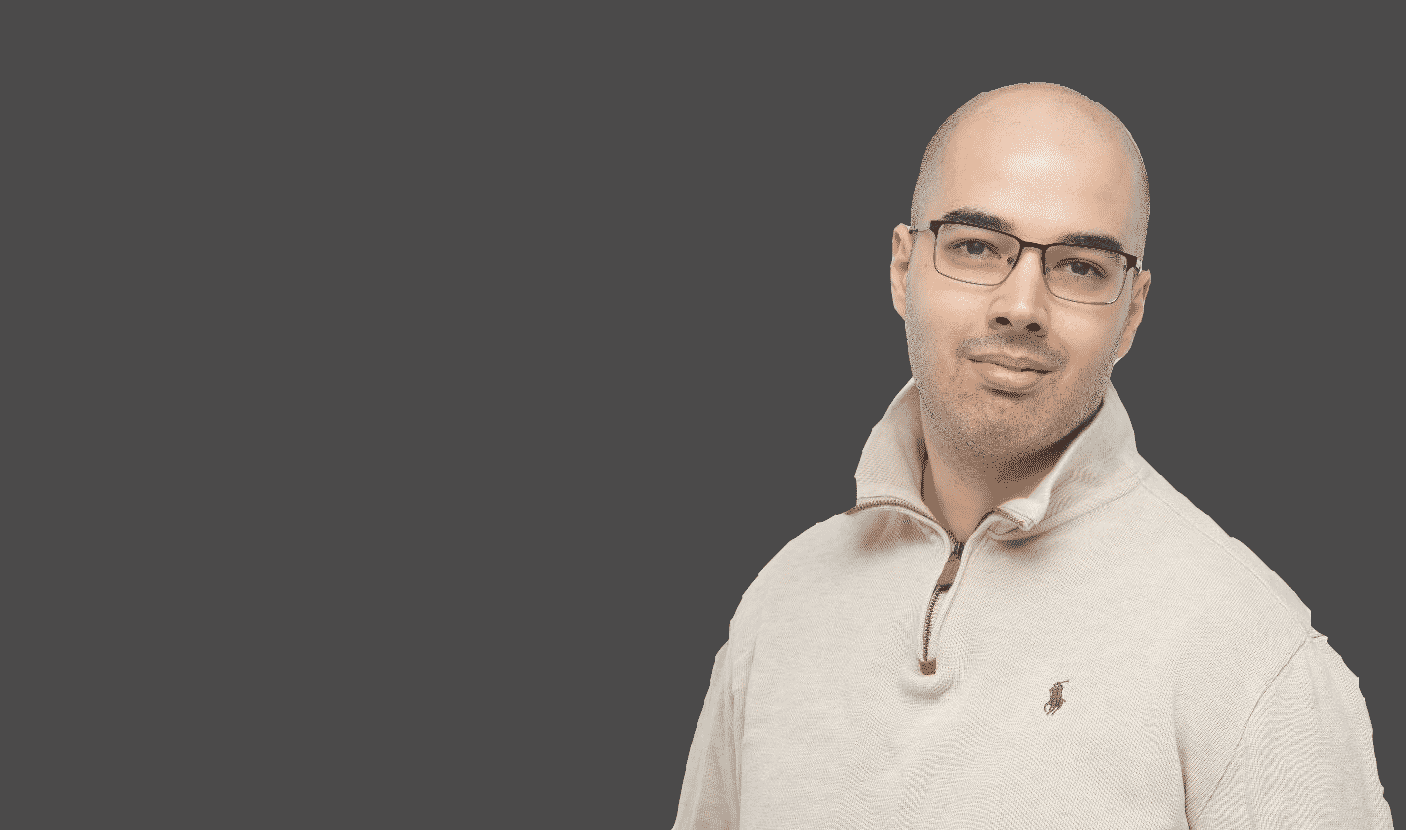 Adam is an internationally recognised author on financial matters, with over 355 million answers views on Quora.com and a widely sold book on Amazon
Tags
bnp paribas benefits
,
bnp paribas qestions
,
BNP Paribas Retail banking
,
BNP Paribas Review 2022
,
BNP Paribas Review 2022 part 1 - a leading bank in the European Union
,
Developing markets
,
Does BNP Paribas pay well?
,
Domestic Markets
,
Is BNP a good place to work?
,
Is BNP a safe bank?
,
Is BNP Paribas a BB?
,
Is BNP Paribas a good bank?
,
Is BNP Paribas a safe bank?
,
Is BNP Paribas competitive?
,
What is BNP Paribas stand for?