Capital One 360 Review 2022 – that will be the topic of today's article.
As frequent readers of this blog know, investing long-term makes more sense than saving.
However, for those that are looking to save some money, is this a good solution compared to others that are available in the marketplace?
That is the question we will answer in this article after previously reviewing Marcus by Goldman Sachs and an expat-specific saving account.
For any questions, or if you are looking to invest, you can contact me using this form, email (advice@adamfayed.com) or the WhatsApp function below.
Introduction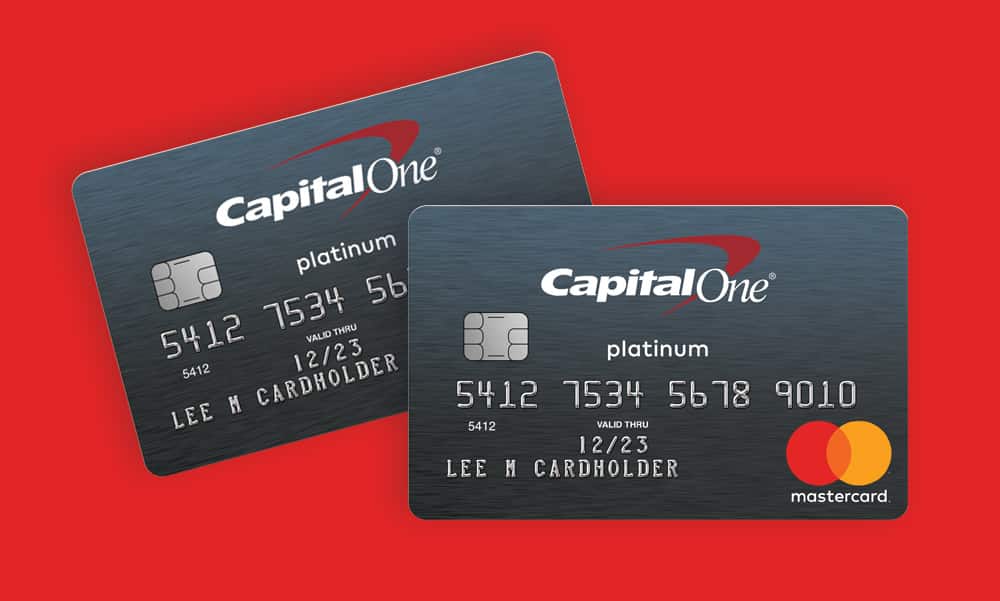 The banking industry is full of giants that have been around for 100 years or more. Capital One 360 is a very successful exception – this bank is less than 25 years old, but in just a couple of decades it has become a locomotive.
Just in a few years, Capital One 360 has become one of the best players in this huge banking game.
Most of the firm's business is build online and through its mobile application. Capital One 360 checking and savings accounts are free to open and keep, and also they do not require a minimum balance.
Nevertheless, although the rates are higher than in many local banks, "interest rate addicts" may prefer to continue the researches in order to find another banking service, as other online-banks offer more competitive APYs.
Capital One acquired ING Direct in 2012 and created Capital One 360.
It is an online bank that suggests everything from checking accounts to savings accounts and even bank accounts for children. Capital One 360 offers premium banking with a strong customer support.
The checking and savings accounts, the bank offers also earn stable rates and charge no monthly fees. The company also has flexible overdraft options, but its overdraft fees are high, about what we will talk later.
Capital One 360 Overview.
The parent company Capital One was established in 1995 when Signet Financial Corporation, which has been taken over by Wells Fargo, spun off its credit card division, OakStone Financial, as a completely independent company. The company was rebranded as Capital One and was led by CEO Richard Fairbank from the outset till now.
Initially, Capital One was a so-called "monoline" bank, which means that the company is specialized in a single type of financial service, such as consumer credit, home mortgages, or a sole class of insurance and receives all its income from one service.
In this case, the service Capital One was offering was credit cards. At that time, the company worked with car loans and mortgage products for several years.
But the real breakthrough started in 2012 when ING Group acquired ING Direct's US banking operations and renamed them Capital One 360.
Capital One 360 is primarily an online bank, but customers can find branches in 8 US states (Connecticut, Delaware, Louisiana, Maryland, New Jersey, New York, Texas and Virginia).
In some cities, you can meet the Capital One Café concept, which is the testing of the firm and in general a hybrid branch with a few number of branches and a full-service cafe-bar.
I know this is kinda strange and you might think what kind of connection can a bank and a coffee-bar have, but this strategy demonstrates that Capital One is leading the way in reimagining boring banking.
When it comes to your banking needs, you always look for a bank with pretty much services offered, as well as some products that are not common to online-only banks.
Why? The answer is obvious, in case you'll need a totally different banking service it is not convenient for users to start researches for another bank, so usually people look for a bank with a big variety of services.
Here are the main and essential suggestions that Capital One 360 offers its customers:
Saving Accounts – Capital One 360 suggests saving accounts to individuals, businesses and even kids.
Checking Accounts – The bank offers a free personal checking account and a checking account convenient for teens, which is linked to a debit card and assists your child to manage money.
Investment Accounts – With the Capital One Investing platform, you can set up your own portfolio of stocks, ETFs and mutual funds, and also open an IRA.
CDs – Here Capital One 360 gives its clients to choose from 9 time terms ranging from 6 to 60 months when you want to increase your personal or business savings.
Mortgages – If you are looking for a fixed or controllable rate mortgage, Capital One 360 provides you with favorable interest rates.
Here are the main banking services that made Capital One 360 such a competitive bank, but still there are a lot of features we have to talk about to imagine the multifunctionality of the company.
Pros:
No minimum investment.
No monthly fees.
Very easy in use.
Enough high interest rates.
Teen-friendly accounts, investment accounts options.
Strong customer support.
Cons:
Overdraft fees can be quite high.
Opening an account is easy, but running it is not the easiest part.
Although the customer support is strong, but it is not 24/7. The working hours: from 8 AM to 11 PM.
Capital One 360 Accounts.
In this part of the article we will talk about three main account types that the bank offers: saving, checking and accounts for children and teens. Let's go.
Saving Account Performance
Capital One 360 Saving Accounts have many appeals, currently the interest rate is equal to 1.00% per year, which is definitely not the highest that you can find on the internet, but it is still quite competitive – especially when you consider the national average, which is 0.09%.
By adding it to the other perks of this account, including no commissions and no account minimums and you'll have an attractive savings option. The features of a saving account are:
No maintenance fees – as already noted Capital One 360 does not require any fees for maintenance, as 90% of banks do.
No balance minimum – also you do not have to have some money to open or keep your account.
A suitable rate – you will gain 1.00% per year, which is 8 times more than the national average.
1-25 saving accounts available – Capital One 360 gives a unique chance its users to create up to 25 different saving accounts for FREE.
24-hour account access – if you have to make a transaction at late night, just do it, Capital One 360 supports a 24/7 access to your account. Go ahead and withdraw your money any time you want.
Easy management – you can plan your automatic deposits without any stress and track your progress with the "My Savings Goals" feature.
One of the nicest features on this list is the ability to open up to 25 savings accounts with no account maintenance fees.
This is a great way to stay organized if you have multiple savings goals. Right now, you can have different savings accounts, like one for emergency only, one for your dream vacation, and so on.
You will also enjoy the convenience of an automatic savings plan that allows you to deposit a specific amount of money into your savings account every other week without lifting your finger.
You can also set up automatic transfers every week or every few months depending on your savings goals. This is a great way to force yourself to save money and requires very little effort to set up.
The biggest inconvenience here is the interest rate. Now, this is not a unique situation for Capital One 360 ​​- rates have plummeted everywhere and the current rate of 1.00% is definitely higher than what the banks are offering normally.
Checking Account Performance
Capital One 360 Checking has almost the main benefits as savings account do including no maintenance fees and easy management options.
According to many reviews, opinions of thousands of users and according to The Simple Dollar, Capital One 360 checking accounts were announced as one of the best checking accounts for 2020. So what is the reason for such a high score?
No maintenance fees and balance minimums – here you also don't have to pay fees for an account maintenance, or link to a deposit to avoid commissions as many banks do.
No overdraft fees – at many banks you will be charged about $30 for every time you withdraw, but not at Capital One 360.
40000+ ATMs – you can have a free access to nationwide ATMs, 38000 Allpoint and 2000 Capital One ATMs.
Mobile check deposit – depositing funds is as easy as taking a photo with your phone, just use 'CheckMate' feature.
Fee-free debit cards – you will receive a MasterCard debit card to make purchases, and as a bonus, there are no foreign transaction fees if you use it abroad.
Pay others for free – if a person does not use the services of Capital One 360, you can still send him money without any extra commissions.
Interest rate – you'll get a 0.10% APY.
One of the greatest privileges of Capital One 360 checking accounts is that there is no overdraft fee.
These fees are in excess of $30 at other banks and can add up quickly. Instead, Capital One connects your checking account to an Overdraft line of Credit up to $1,000. You will simply pay interest (at this moment, 11.25% per year) on the amount you overpaid, only for the time that you are overpaid.
To simply imagine ​​how much this can save, let's discuss this example: if you took and flipped your $100 account in just five days, you will have to only pay about 15 cents with Capital One 360, not a commission in excess of $30 with another bank. This is a big savings for those who reset their balance from time to time.
On the other hand, you must have a fairly substantial balance in order to earn over 0.10% APY on this account, and there are competitors that offer higher checking yields. For example, Ally will increase your rate to 0.50% for balances over $15,000, and Bank5Connect offers 0.25% for any balances over $100. If you are like most people, you are not going to keep a huge amount of money in a checking account. However, the interest is a nice bonus.
Also let me mention other fees: $25 for termination of payment, $20 for an overnight check, and up to $40 for domestic bank transfers. The first two commissions are in line with the national average, but $40 for wire transfers is high, so take note if you think you might use wire transfers frequently.
You will also need to pay for the checks with Capital One 360. The first checkbook is free, but after that it is $5 for a 50 check book. It's a trade-off, but still worth noting.
Accounts for Children and Teens
Online banking will likely become even more common as your kids grow up, so Capital One 360 could be the perfect way to teach them how use money. The bank offers two types of accounts;
Children saving accounts – many banks suggest savings accounts cultivated to educate children the value of a dollar. Kids will receive 0.50% APY, a little lower than their parents, and have access to tools including an automatic savings plan and 'My Savings Goals' tracker, also they get their own login to check their balance.
Teen-checking – designed for teens, this checking account helps them learn how to use a checking account and a fully functional debit card, but adults are allowed to track their account activities. Teens also have access to all Capital One ATMs, but only their parents can initiate money transfers.
Who is it for?
First of all this is a super comfy bank for people who used to withdraw more than they have on their balance.
If you have a bad experience with other banks, where that bank fees make it an expensive habit, now you will have no problem with overdraft fees.
While you should still strive to better track your balance and avoid this situation entirely, the Capital One 360 overdraft line means that you will most likely only pay $1 instead of over $30.
Capital One is great for investors with many different goals. Since you can have up to 25 different accounts for free, it's easy to store your money in different places while still managing each account in one place. If you have a few goals, like buying a house, paying education fees or just saving for future, here it is, you found one of the best platforms to save.
Usually many online-only banks focus uniquely on checking and saving accounts, excluding other products, but with Capital One 360 you have a wider range to choose from, such as mortgages and different types of investments.
Don't forget that Capital One supports a super easy access to other products such as car loans and credit cards.
Capital One 360 is an established brand with all the resources of a major bank, including its huge ATM network – that might mean peace of mind for some people. And again, if you have a kid and want to open an account for him/her, just use the services offered by Capital One 360, help your kid to be educated and have an imagination about a dollar and about money in general.
BUT, in case you are searching a lower interest rate, or a bank with a 24/7 customer support or if you need to get your money faster, than Capital One 360 is totally not the best and final option for you.
Capital One 360 Security.
This is one of the points about Capital One 360 that they can be proud of ​​- they take security seriously. First of all, all employees who work at Capital One 360 must pass annual security training so they know how to protect your financial information.
Capital One 360 ​​also puts in place security measures to protect your information, such as your SSN (social security number). They provide secure access to their applications and websites, and with layers of encryption. The mobile app comes with 'SureSwipe' feature, which allows you to "replace your regular password with a custom swipe pattern".
In addition, you can contact their support at any time if you believe your information has not been under their strong security, but they will also actively contact you if something looks strange on your account.
Capital One 360 ​​says they "automatically check your credit card bills for not familiar, duplicate and automatic payments" and if they see anything from these mentioned situations, they will notify you to make sure you are not wrongly accused.
They are always aware of new threats and actively warn you that things don't look right. You will definitely feel very comfortable saving significant money with Capital One 360.
Mobile Support
Capital One mobile app is almost flawless. It's visually gives you a feeling of safety and security with encryption, and has tons of great features.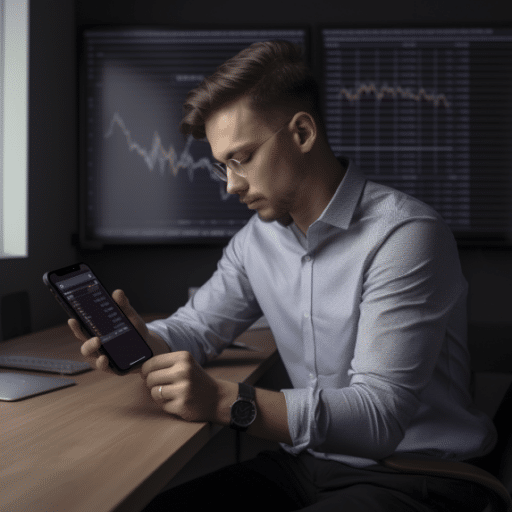 You can use the mobile app to make electronic payments with services like Apple Pay or Google Pay, and you can set up a variety of alerts to keep money in your accounts.
Another feature that needs your attention is the purchase notifications.
You will see a window on your phone informing about the moment when a new payment was done through your account – this will help you be protected from fraudulent payments and make sure that you are charged the correct amount when you make purchases.
You have also an option to block your card if you lose it. Almost every option is available, that's why this bank will not leave its leading position.
Capital One 360 Pricing.
There are no fees for opening or keeping your checking and savings account.
This is really a big deal because nowadays many banks are trying to charge you for every in and out in every possible way. So, no commission is such a big plus because it will save your money to create extra wealth, reduce your debt, and create a sizable emergency fund.
Another pricing perk about Capital One 360 ​​is the interest rate. It's not very high, especially with a checking account, but anyways it is still competitive when you look at other options offered by different banks, especially when we talk about savings accounts.
Overdraft fees
For individuals who want to use the overdraft service, let me notify you that the bank charges $35 overdraft fee for every transaction.
But it also offers a feature called 'Next Day Grace', which gives you one business day to make a deposit as big, which will allow you to bring your account into a positive balance. If you do so, the fees will be canceled.
The bank also offers free transfers from your savings account to pay the overdraft debt, and some banks charge $12 or more for this kind of service.
For those who do not use overdraft protection, transactions that result in your account going negative will be rejected.
Final Opinion about the bank.
I would recommend this banking option to anyone looking to do all of their online banking and not particularly interested in getting the best interest rates.
However, it should only be used for a small percentage of your investments, because getting 1% is not a great deal!
And since there are no fees to open or maintain an account, this is probably the best choice for the budget conscious.
For those "interest rate addicts" out there, check out other online banking options. You may be able to find better rates from competitors such as Ally and CIT Bank, depending on your needs.
Capital One 360 ​​may also not be for you if you live away from your usual location and want to be able to speak with a representative face to face.
When all is said and done, Capital One 360 ​​is a great option for those who want to feel the comfort of online banking, interest rates above average, and no account maintenance fees.
Capital One 360 ​​has extended its current offer – sign up until 11/30 to earn $500 when you keep a certain balance in your new account for up to 90 days.
Yet the bottom line is that banking and investments should be separate in a world of 0% interest rates.
It is even better to "buy inflation", in other words buy goods in bulk., than get 0%-1% on your savings.
Further Reading
The article below will speak about the expat cost of living in The Hague.
The article looks at various aspects associated with the cost of living in this city, including housing, food and transport.
Is this city in the Netherlands expensive?