This article focused on CIBC Investor's Edge review is meant for individuals who are interested in managing their own personal assets or expanding their knowledge of investment management, as well as professionals who are actively working in the field of investment management.
Let's delve into the background of this offering, its features, and products and services, among other things.
If you want to invest as an expat or high-net-worth individual, which is what I specialize in, you can email me (advice@adamfayed.com) or use WhatsApp (+44-7393-450-837).
What is CIBC Investor's Edge?
CIBC Investors Edge is an online investment brokerage that is owned and operated by multinational banking and financial services giant Canadian Imperial Bank of Commerce, or CIBC.
The platform allows for a variety of accounts and investments to be chosen by customers, enabling both online and mobile trading and the use of free research and analysis tools. Traders of all expertise levels can use CIBC's no-fee trading platform because of its straightforward interface. A valid form of identification and a deposit into a trading account are all that's needed to get started in the trading game.
CIBC Investor's Edge has a streamlined interface that is simple to use. All of your account's most important functions are conveniently located in a single place, with easy access via the top navigation bar and sub-navigation bars that emerge upon hovering.
The platform not only allows users to set up alerts for equities monitoring and real-time stock exchange pricing, but it also provides a complete research library to keep up with the markets. Customers who already have an account with CIBC can link their accounts for even more efficient financial dealings.
Investors with both short- and long-term investing views can use Investor's Edge with peace of mind because of the platform's dependability and security. The CIBC Mobile Wealth app, for both Android and iOS, makes it easy to access your account on the go. Access financial research, stock data, build watchlists, employ complex charting capabilities, and keep up with crucial investing news, such as new IPOs, all from inside the convenience of this handy app.
The app also makes it possible to view charts and graphs for analysis of the entire portfolio or individual investment accounts. The CIBC app also allows users to buy and sell stocks instantly.
Investors looking for minimal trading costs inside a reputable bank setting may find CIBC Investors Edge to be an ideal option, as it only charges $6.95 for online stock and ETF trades.
What tools are available on the platform?
When it comes to making sound financial decisions, CIBC Investor's Edge has you covered with an assortment of tools and information. The latest upgrades to the Investor's Edge website and mobile app have made it simpler for users to make trades, do research, and more.
The following resources are at your disposal:
Screening tools let people build portfolios according to their own unique standards. Price, ratios, volume/volatility, and other parameters are all available to users, allowing them to make educated choices.
Create a watch list to keep tabs on your preferred stocks with this handy feature. Users may monitor their portfolios and get up-to-the-minute pricing information using this handy app.
Charting and technical analysis are made easier using Trading Central, which is available through CIBC Investors Edge. In order to spot patterns in the stock market, this function makes use of adaptable charts. Users can better assess market conditions and make educated trading and investing decisions with access to real-time market data.
Users can get research papers from top research firms like Morningstar and respected sources like CIBC World Markets. These publications publish daily newsletters and updates on an extensive range of industries before the market opens, including IT, energy, finance, ETFs, and mutual funds.
Is Investor's Edge safe?
Encryption and blockchain technologies are used to protect users' private data and suspicious behavior within user accounts is regularly monitored. For its customers' safety, CIBC offers the CIBC Digital Banking Guarantee which will refund customers for any money lost due to fraudulent activity, subject to certain conditions.
During the signup process, they take the time to get to know the customer and their unique financial condition, risk tolerance, investing time horizon, and financial aspirations. The "know your client" step includes this evaluation, which is an important part of maintaining safety. It is also crucial in order to set up an Investor's Edge account.
The Canadian Investor Protection Fund, or CIPF, provides even further insurance. Because CIBC Investor's Edge is a CIPF-affiliated business, clients' investments are guaranteed to be safe up to $1 million in the case of the broker's insolvency. Nevertheless, remember that CIPF won't compensate you for losses due to things like a drop in the value of your investments or other unfavorable conditions in the market.
What are the fees?
Since cost is a major consideration, let's go over CIBC Investor's Edge fees in detail.
This trading platform provides reduced fees for regular trading as well as stock and ETF transactions when compared to those of other major Canadian bank brokerages. Investor's Edge costs $6.95 for each online stock and ETF trade in Canada, however there are no expenses for Tax-Free Savings Account or Registered Education Savings Plan accounts. Registered Retirement Savings Plans with balances under $25,000 pay a $100 annual fee. Meanwhile, those over $25,000 are not charged.
Also, non-registered accounts with a balance worth below $10,000 have a $100 annual fee. However, students can take advantage of CIBC Investor's Edge's discounted pricing by making stock and ETF trades for just one cent. Students and young investors who qualify for preferential pricing are not subject to the minimum balance requirement, either.
Online trading is available to students with a CIBC Smart TM Account for a discounted charge of $5.95. If you make more than 150 trades in a quarter, you can take advantage of "Active Trader" pricing and pay only $4.95 for each online equities trade.
Customer Service
Support for CIBC Investor's Edge is available through a number of different methods. Their agents are available online Monday through Friday from 9 am to 6 pm ET. Meanwhile, phone support is accessible from 8 am to 8 pm ET on weekdays. You can also email or mail their customer support team if you like.
CIBC Investor's Edge has a dedicated toll-free number for their Asian trading desk, where they can assist customers who speak languages like Mandarin and Cantonese. Support is offered in English and French too. You can verify your identity over the phone with CIBC by supplying your user ID and password for CIBC Investor's Edge.
What are the products and services of CIBC Investor's Edge?
Account Options
Tax-Free Savings Accounts
This account allows tax deferral. There are no annual administration costs, allowing you to maximize your savings. Once you open a TFSA account, you can start saving by making contributions. The contribution allowance is based on the TFSA cash limit and increases annually, even if you don't file an income tax return.
You can set up a Regular Investment Plan to automatically deduct TFSA contributions from your bank account. Unused contribution room from previous years can be carried forward. Withdrawals made tax-free are typically added to the following year's contribution limit unless they are used to rectify an overpayment.
You can invest in stocks, ETFs, options, mutual funds, and bonds using this account.
Registered Retirement Savings Plans
CIBC Investor's Edge provides resources and support to help you increase your retirement savings through RRSPs. This account reduces taxable income. You can borrow from your RRSP to buy a home or pay for college. The taxation of investment gains made through an RRSP could also be postponed.
Registered Education Savings Plans
RESP is a tax-advantaged savings vehicle designed for future post-secondary education expenses of your children. CIBC Investor's Edge offers two options to assist you in making a decision: individual and family plans.
An individual plan caters to a single beneficiary, and the account holder doesn't have to be a family member. On the other hand, a family plan can only benefit individuals who are related to the account holder. The money you contribute to an RESP grows tax-free until it is withdrawn. Taxes must be paid on account earnings and government money utilized for schooling.
Investments Options
The goal of CIBC's Investor's Edge is to help you grow your investment capital. You can include any of the following investments to broaden your portfolio's potential returns:
Stocks. Shareholders receive a percentage of a company's profits. The equities available on CIBC Investor's Edge span numerous markets, industries, countries, and asset classes. Dividends and capital gains are two potential returns on stock investments.
Mutual funds. These allow investors to gain access to multiple companies, sectors, asset classes, countries, and currencies through a single investment vehicle. CIBC Investor's Edge has plenty of mutual funds to choose from.
Exchange-Traded Funds. ETFs are cheaper than mutual funds because they trade like stocks. Investing in exchange-traded funds is made easier with CIBC Investor's Edge.
Options. Options trading is best suited for professionals. CIBC Investor's Edge lets you profit from stock market swings. Profiting from market gains, hedging against losses, and seizing market opportunities are possible using Options strategies.
Fixed Income. The key advantages of fixed-income investments are their stability and predictability. You can invest in corporate bonds, strip bonds, and asset-backed securities on CIBC Investor's Edge. Characteristics, risk rankings, and terminologies all vary from asset to asset.
Structured Notes. You can benefit from market growth with structured notes, and some structured notes even offer bond-like security. In place of the stability of fixed-income investments, these vehicles provide exposure to a wider range of assets and market-linked returns.
IPOs. IPOs provide access to financing from big institutional investors, private equity firms, and venture capital groups.
Guaranteed Investment Certificates. The money you put into GICs through CIBC Investors Edge is safe against loss. For a limited period of time, your principal investment can accrue interest or returns tied to underlying assets. There are options for both quick and extended terms of maturity.
Precious Metals. Diversify your holdings with CIBC Investor's Edge Precious Metal e-Certificates. Investors can gain exposure to gold and silver through these digital certificates without actually owning or insuring the precious metals themselves. Electronic certificates in gold and silver can be stored in Registered Retirement Savings Plans, Registered Education Savings Plans, Tax-Free Savings Accounts, and Registered Retirement Income Funds.
How can I open an Investor's Edge account?
Only Canadian residents with Social Insurance numbers can open CIBC Investor's Edge accounts. Follow these simple steps to register for their online and mobile brokerage services.
The registration page requires your name, contact information, birth date, and SIN. Your assets, obligations, and desired account type will also be requested. Create a unique account username and password.
Before applying, review and accept the electronic access agreement. CIBC may take time to evaluate several applications. After your application is approved, you can load funds to start trading.
Follow these steps to obtain real-time quotes, market research, and mobile services online. After login in, select "Link Brokerage Accounts" in "Preferences" to connect any new accounts. Click "I accept" after reviewing the electronic access agreement. Go to "Quotes and Research" and carefully examine and accept the Exchange Agreements for real-time quotations, market research, and mobile services.
Online and mobile brokerage services require a CIBC Investor's Edge account. No need to re-register for online access if you have an account. Log in and click "Link Brokerage Accounts" under "Preferences" to add new accounts. When linking accounts, use the same account information as when you applied.
What are the pros and cons of CIBC Investor's Edge?
Pros
CIBC Investor's Edge is a great option for your investment needs because of its many benefits. They have lower-than-average trade fees, which is a huge benefit. When compared to other trading platforms offered by major banks, their $6.95 fee each trade is quite competitive.
In addition, they may exempt certain non-registered accounts from the annual cost and may waive such fee for certain registered trading accounts. Tax-free savings accounts and Registered Education Savings Plans are offered free of charge every year. It looks good for saving on costs long term.
The fact that there is no minimum investment required is just another perk of CIBC Investor's Edge. This makes it a great option for anyone just starting out in trading and investing, since they may put in as little money as they feel comfortable with. In addition to the free CIBC Smart Accounts, students enjoy a $1 discount on transaction costs.
Traders that execute more than 150 trades per quarter are eligible for additional savings. Active traders can pay $4.95 per trade, saving money over time.
It's also a positive that the platform has various investing options available, as was discussed above.
Non-registered accounts, TFSAs, RRSPs, RESPs, and Locked-In Retirement Accounts are just some of the account types supported by the platform's robust suite of research capabilities.
When it comes to investing, CIBC Investor's Edge has you covered with a variety of helpful resources. They help you get started by answering questions, accepting deposits, and facilitating your first trade after opening an account. Phone, chat, and email consultants can help too.
There's also room for up to 20 different "watch lists," or portfolios, on the app. Complete charting functionality is at your disposal for monitoring an array of market indicators. Keeping tabs on the fluctuations and shifts in the value of your investments can help you catch lucrative possibilities before they pass you by.
For current CIBC account holders, moving money to and from their Investor's Edge account is simple and free of charge. Individuals who currently have a CIBC account will appreciate the ease of this seamless integration.
Cons
CIBC Investor's Edge offers access to markets outside Canada and the US, but you need to contact CIBC directly for this service. While the fees at CIBC Investor's Edge are relatively low for a big bank, they are higher compared to discount brokerages. Funding your account can only be done through other CIBC accounts, and you will need to call customer service to transfer funds from another bank.
There is an annual account fee for certain accounts. It's important to note that the per transaction fees can accumulate quickly. So, an active trader can end up paying huge fees annually.
This platform is not suitable to those who have no CIBC account and don't even want one. Transferring funds to an account outside of CIBC incurs a $25 fee, and you can only transfer funds into your investment account from another financial institution by contacting customer service.
Some users have reported inconveniences with certain features of the CIBC Mobile Wealth app, such as having to navigate to multiple places for stock data instead of having a single dashboard. Others have encountered issues with obtaining the latest stock prices.
Also, CIBC Investor's Edge does not offer practice accounts, which may not make it the best choice for new traders who want to learn. To use this platform, you should either have trading knowledge or be prepared to learn while actively trading, as there are no risk-free, real-time learning opportunities provided like some other brokers offer.
Final Thoughts
CIBC Investor's Edge is a viable choice for individuals seeking to invest with a prominent Canadian bank. The platform offers a selection of assets and account options, making it suitable for various investment needs.
Although CIBC Investor's Edge may not be the most cost-effective or advanced platform available, it proves advantageous for existing CIBC banking customers. This is because they can seamlessly transfer funds to their trading account through their existing banking platform. Furthermore, active traders, young investors, and students benefit from discounted trading fees.
If you fall into the category of an active trader, young investor, or student, CIBC Investor's Edge should be considered. However, if you desire more flexible funding options, bear in mind that funding a CIBC Investor's Edge account is restricted to transfers from other CIBC accounts.
Pained by financial indecision? Want to invest with Adam?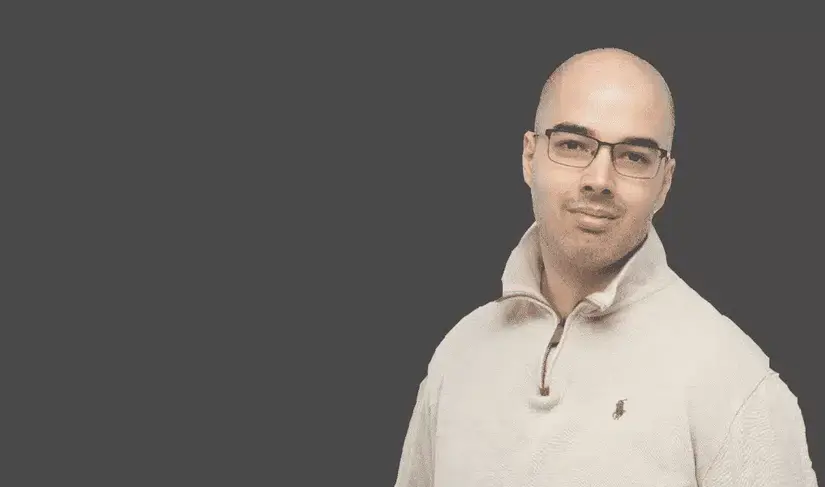 Adam is an internationally recognised author on financial matters, with over 668.8 million answer views on Quora.com, a widely sold book on Amazon, and a contributor on Forbes.