18 Best Online Trading Platforms In Australia
If you are looking to invest as an expat or high-net-worth individual, which is what I specialize in, you can email me (advice@adamfayed.com) or use WhatsApp (+44-7393-450-837).
Introduction
The best online trading platforms in Australia are listed in this guide.
There are numerous options available to Australians and expats living in Australia who want to trade stocks. While some online brokers are renowned for their trading tools or research, others offer a wide range of services, from full service to discount.
According to Wikipedia, the Australian Stock Exchange (ASX), with a $1.44 trillion market cap, is the 16th largest in the world.
Australians can also trade on some of the biggest exchanges in the world, including the NASDAQ in the US, depending on the broker. The Australian Securities & Investments Commission is in charge of overseeing Australian brokerages (ASIC).
18 Best Online Trading Platforms in Australia
1. IC Markets
IC Markets, an Australian stockbroker that is governed by ASIC, does not charge commissions. The best spread in the world, 0.1 pip, is typically offered by IC Markets for EUR/USD trading. IC Markets typically takes 0.04 seconds to complete an execution.
Because of its automated trading engine, which is housed in the New York Equinix NY4 data center, IC is most suitable for active traders and working professionals.
More than 500,000 trades are processed daily by the Equinix NY4, with automated trades making up 2/3 of this total. In order to fully automate the trading process, it has tools like PAMM, MAM, and VPS. MT4, MT5, MTWeb Trader, and CTrader trading are made possible by IC Markets.
It offers Standard Account, Raw Account (MTrader), and Raw Account as its three different account types (cTrader). From one account to the next, commissions, spreads, and margin lending rates would differ.
2. ANZ
ANZ is based on the well-known CMC Markets platform, so traders have access to the following resources: trading manuals to help novice traders, as well as trading platforms with live news updates, sophisticated charting, and a stock filter tool.
3. IG Markets
One of the best online trading platforms in Australia is IG Markets. The Australian Securities and Investments Commission (AFSL: 515106) oversees its operations there. IG Markets is ideal for both inexperienced and experienced traders.
In order to assist newcomers in better understanding the trading conditions, it provides a demo account with a value of AUD 20,000. IG markets may be your best choice if you want to trade stocks and options on the Australian Securities Exchange (ASX).
IG Markets executes orders on average in 0.014 seconds. It costs nothing to open an account with IG Markets. It charges 0.6 pip on major indices like the FTSE 100 and Australia 200 and 1 point on foreign exchange currency pairs like AUD/USD.
4. CommSec
One of the best online trading platforms in Australia, CommSec, offers access to 25 international exchanges for trading. Although CommSEC's share trading fees are high, it provides traders with a wide range of trading tools and market research.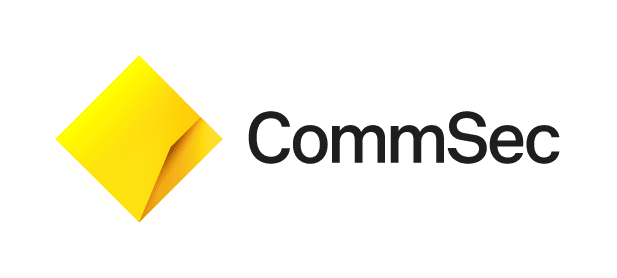 5. eToro
In Australia, the ASIC controls eToro. The company's headquarters are in Sydney, New South Wales, in Australia. Due to its user-friendly social trading and copy trading platforms, eToro is best suited for new traders in Australia.
A sizable collection of educational materials is available on eToro in the form of webinars, podcasts, videos, and ebooks. In Australia, eToro requires a minimum initial deposit of $200. The minimum deposit drops to $50 after the initial deposit.
Trading stocks and ETFs on eToro is commission-free. It offers email, chat, and phone support around-the-clock. It accepts a variety of payment methods, including PayPal, Skrill, wire transfers, and credit/debit cards. Every withdrawal from eToro is subject to a $5 fee.
6. Amscot
With the reputable IRESSTrader platform (paid subscription required), Amscot provides traders with commission rates that are below average. Additionally, traders have access to third-party sources for research, capital raising, and sophisticated portfolio reporting.
7. Interactive Brokers Australia
With its registered office in Sydney, New South Wales, Australia, Interactive Brokers Australia is governed by the Australian Securities and Investments Commission. For experienced and active traders, Interactive Brokers is best.
The commission for trading stocks and ETFs at Interactive Brokers Australia ranges from 0.015% to 0.08%. It charges between AUD 0.70 and AUD 1.5 per contract for trading options.
The industry's lowest margin lending rates are available from Interactive Brokers Australia. On amounts less than AUD 140,000, it levies a 1.5% margin lending rate.
If you borrow more than AUD 14 million, the margin lending rate drops to 0.5%. The stockbroker Interactive Brokers, which is renowned for its extensive asset selection and expert trading platforms, facilitates trading through these platforms, which include Client Portal, Trader Workstation, IBKR Mobile, and IBKR API.
8. Westpac
Australians and expats living in Australia have a more expensive choice in Westpac, one of the best online trading platforms in Australia.
But in addition to providing access to 30 foreign exchanges, the broker also provides free reports, a stock screener, stock recommendations, charting features, and the choice of more in-depth premium research from Morningstar.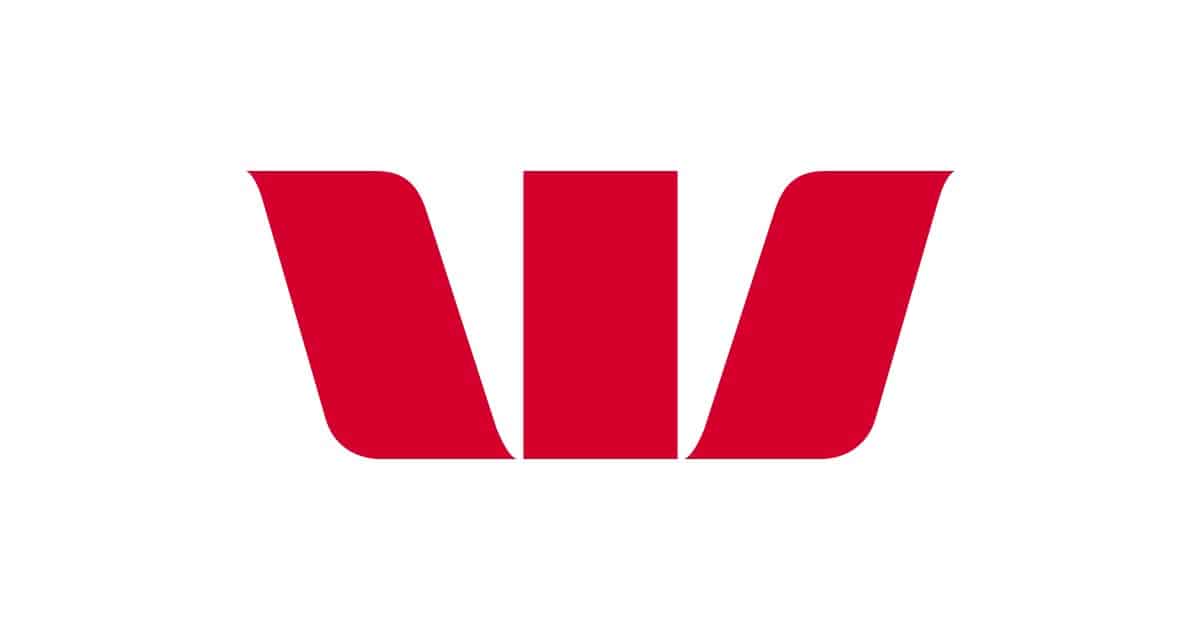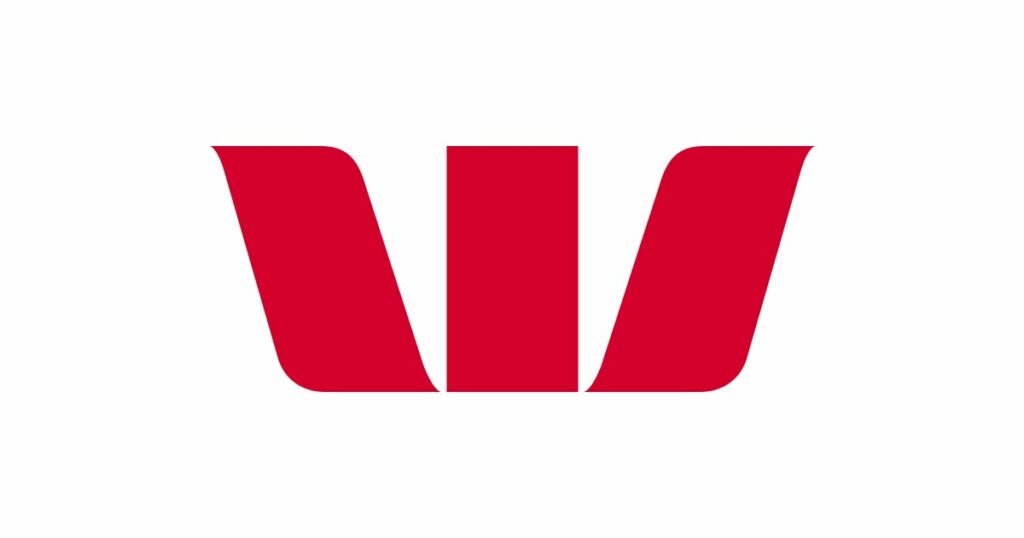 9. Tastyworks
Tastyworks, a fully-owned subsidiary of Tastytrade Inc., is governed by ASIC in Australia. Stocks and ETFs are free of commission at Tastyworks.
For the trading of options on stocks and ETFs, the fee is $1 per contract, with a maximum charge of $10 per leg. For futures options, the fees increase to $2.5 per contract.
Three different account types are available at Tastyworks: The Works Account, Individual Account, and Joint Account.
Additionally, a variety of educational materials are available, including videos, research summaries, and online courses. There are desktop, portal, and mobile versions of Tastyworks' proprietary trading platform.
10. ThinkMarkets
ThinkMarkets, an Australian company regulated by ASIC, is headquartered in Melbourne. More than 3,100 ASX shares and ETFs are made available for investment through ThinkMarkets.
For those who open a trading account on the stockbroker's platform and link a bank account, 10 free ASX promotional shares are also offered.
If the trade value is under $200,000, ThinkMarkets assesses a $8 flat fee per transaction on stocks and ETFs. A brokerage fee of 0.05% is applied to each trade if the value is greater than $200,000.
In Australia, ThinkMarkets would make it possible to trade more than 1600 CFDs on Forex indices, commodities, and futures. A demo account with virtual funds totaling $25,000 is also available. MT4, MT5, and ThinkTrader, a platform developed by ThinkMarkets, are used for trading.
11. Stake
Australian stockbroker Stake (HelloStake Pty Ltd.) doesn't charge commissions. The ASIC controls it. The trading of more than 6,000 US stocks and ETFs is made possible by this stockbroker.
Because Stake provides insurance through the Securities Investment Protection Corporation (SIPC) that provides protection up to $500,000 ($250,000 cash), the money is secure there. Stake offers the Standard Account and the Black Account as its two different types of accounts. A $9 maintenance charge is, however, associated with the Black Account. Commission-free trades are available on both accounts for the company's Australian clients.
Customers from Australia and New Zealand can make deposits using their credit and debit cards.
There could be a $2 fee for withdrawals from the trading platform of Stake. It only supports trading in stocks and exchange-traded funds; it does not support trading in foreign exchange, options, or futures.
12. TradeStation
TradeStation has a license from the British Financial Conduct Authority (FCA). Australian residents can trade in US stocks and ETFs through TradeStation, despite the fact that it is not authorized by ASIC.
For up to 10,000 shares, there is a $5 trade fee. It costs $0.005 per share on the number of shares above 10,000 trades if there are more than 10,000 trades.
The price per contract for stock options on TradeStation is $5 + $0.60, and the price per side for futures and futures options is $1.5 per contract.
Three platforms, including Web, Mobile, and Desktop, are used by TradeStation to facilitate trading. It offers a wide range of educational materials and simulated trading capabilities that assist new traders in learning about trading and testing strategies in real-time before risking their own money.
13. CMC Markets
Australia's ASCI oversees CMC Markets' compliance with the law. 35,000 shares, mutual funds, and ETFs from markets including the US, UK, Canada, and Japan are all made available for purchase through CMC with no transaction fees.
By assessing a minimal commission fee, CMC also makes investments in warrants, interest rate securities, and equity securities on the Australian Securities Exchange (ASX) more convenient.
If fewer than 11 trades are made, it costs $11 or 1.10% more, whichever is higher. Reduced commission of $9.90 or 0.08%, whichever is higher, applies to trades between 11 and 30.
A commission of $9.90 or 0.075%, whichever is higher, is assessed for trades that total more than 30.
Additionally, 338 Forex products, 12 cryptocurrencies, and 117 commodities are accessible through CMC at competitive spreads and margin loan rates.
14. Saxo Bank
ASIC oversees Saxo Capital Markets (Australia) Limited. Saxo Markets, a division of Saxo Group, offers access to stocks, options, forex, futures, and other asset classes for traders and investors through a single account.
Saxo offers two in-house trading platforms: SaxoTraderGo and SaxoTraderPro. Additionally, it provides a demo account so that traders can practice their trading techniques before applying them in a live trading environment.
Saxo provides access to 19,000 stocks from 40 international exchanges. On Australian stocks, it levies a minimum commission of AUD 5 and on American stocks, a minimum commission of USD 3.
For U.S. listed ETFs, commissions start at $3, and for futures, commodities, and listed options, they start at $0.85 per lot. Saxo's over 50 technical indicators and drawing tools make it ideal for seasoned and active traders.
15. Swissquote
Swissquote is regulated by the Swiss Financial Market Supervisory Authority, which is the regulatory body in its home country (FINMA).
More than 150 nations, including Australia, Hong Kong, and the United Kingdom, are represented by the trading services it provides.
Comparatively speaking to its competitors, Swissquote charges higher commissions on stocks and ETFs. On a deal involving US stocks worth $2,000, it levies a $25 commission. But it provides competitive margin rates. Swissquote's standard margin lending rate ranges from 4% to 5%.
Both credit/credit cards and wire transfers are accepted for deposits at Swissquote. On credit/debit card transactions, it levies a deposit fee of about 2.5%, though.
It provides a wide range of educational reading materials and videos to aid new traders in learning about trading.
Swissquote has a proprietary platform called Swissquote CH eTrading that has many of the features that experienced traders typically demand. Additionally, Swissquote enables trading on MT4 and MT5.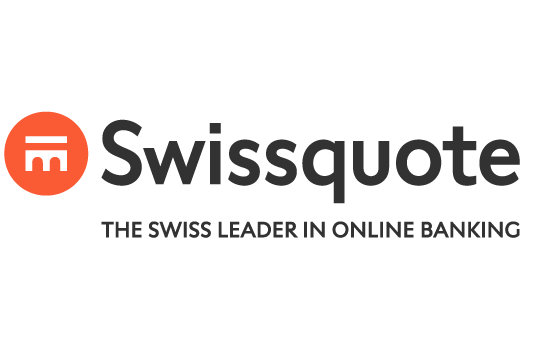 16. Nabtrade
Nabtrade provides investors with affordable domestic and international trading options, as well as customizable charting, independent research from four different companies, a global scanning tool, real-time streaming, company stock and research, and more.
However, the Apple App Store and Android Play Store both have dismal reviews for Nabtrade's mobile app.
17. Questrade
Questrade's operations are regulated by the Investment Industry Regulatory Organization of Canada (IIROC).
It provides trading services for mutual funds, ETFs, options, and stocks. Incentives for self-directed investing are promoted by Questrade, which levies a minimum commission of one cent per share.
For stocks, the maximum commission per trade is $9.95. The portfolio management service from Questrade has a management fee that starts at 0.25%. Questrade charges a minimum of $4.95+$075 per contract for trading options.
ETFs can be purchased for no cost, but selling them costs a minimum of one cent per share. The starting spread for both Forex and CFDs is 0.8 pips.
Questrade provides a variety of account types for various service categories. For instance, traders who want to use leverage can choose from different types of margin accounts, such as individual and joint margin accounts.
Users who want to save money for retirement, on the other hand, can select a registered retirement account.
18. Belldirect
If you only want to trade domestic stocks, BellDirect offers average pricing along with research tools like daily trading ideas, free conditional orders, consensus research from 20 brokers, and html5 charting technology.
How to Buy Stocks through the Best Online Trading Platforms in Australia
The steps involved in purchasing stocks through the best online trading platforms in Australia are as follows:
Step 1: Select a trustworthy stockbroker and open an account with it. A phone number and an email address might be required for you to register with the stockbroker. Before approving your application, the stockbroker might require more proof of your identity.
Step 2: Before engaging in real-time trading, we advise using the demo account. You can learn about the terms of trading and investing as well as the functions of the trading platform by using the demo account.
Step 3: You might have to deposit money and link the bank account to the stockbroker. The majority of brokers in Australia accept wire transfers, credit cards, debit cards, and PayPal for deposits.
Step 4: You might need to make a watchlist of your preferred stocks after depositing the funds. We advise you to compile a watchlist of at least 50 stocks you can keep tabs on on a regular basis.
Step 5: Select a stock from your watchlist, decide how many shares you want to buy, and complete the transaction.
Final Thoughts
A trustworthy trading platform would simplify your trading process and aid in increasing your return on investment. There are numerous stockbroker options available to Australian citizens.
However, they ought to do their research before signing up with the stockbroker. It is crucial to verify brokers' claims because the majority of them make exaggerated statements about commissions, approvals, and customer service.
The 18 best online trading platforms in Australia examined in this article are trustworthy and secure, and they hold the necessary regulatory licenses in Australia and other nations.
Pained by financial indecision? Want to invest with Adam?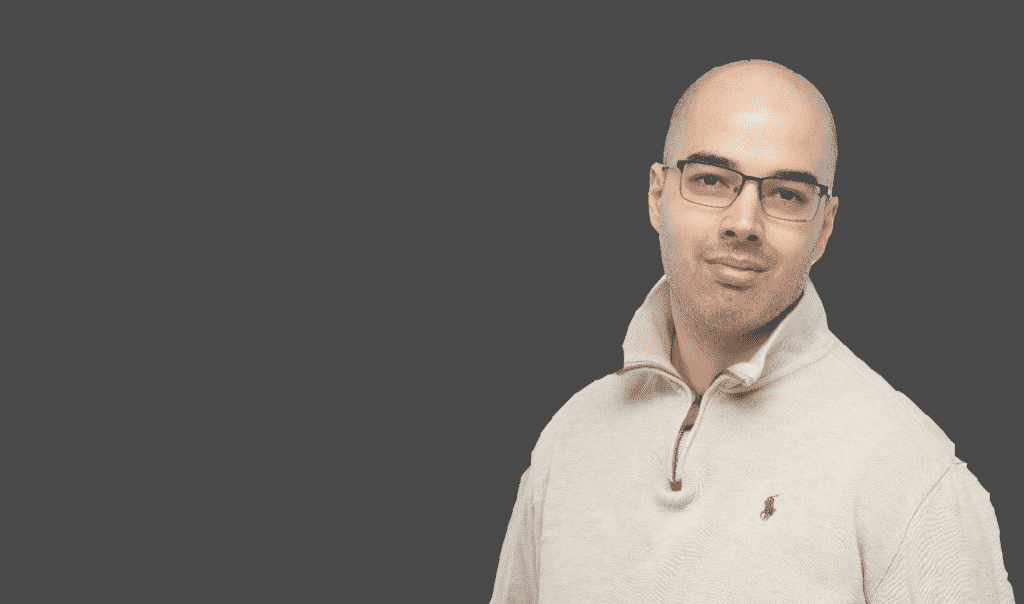 Adam is an internationally recognised author on financial matters, with over 584.6 million answers views on Quora.com and a widely sold book on Amazon and a contributor on Forbes.
Tags
Amscot trading platform review
,
ANZ trading platform review
,
Belldirect trading platform review
,
Best Online Trading Platforms In Australia
,
CMC Markets trading platform review
,
CommSec trading platform review
,
etoro trading platform review
,
How to Buy Stocks through the Best Online Trading Platforms in Australia
,
IC Markets trading platform review
,
IG Markets trading platform review
,
Interactive Brokers Australia trading platform review
,
Nabtrade trading platform review
,
Questrade trading platform review
,
Stake trading platform review
,
Swissquote trading platform review
,
Tastyworks trading platform review
,
ThinkMarkets trading platform review
,
Tradestation trading platform review
,
Westpac trading platform review