If you've heard about Union Insurance Dubai and wonder if it's worth getting a policy from them whether for life insurance or even yacht insurance, then this article is for you.
We'll look into the different plans offered by the firm, the pros and cons, etc.
If you want to invest as an expat or high-net-worth individual, which is what I specialize in, you can email me (advice@adamfayed.com) or use WhatsApp (+44-7393-450-837).
This article is here merely for informational purposes. Reading this article shouldn't influence your decision about whether to buy or not, and some of the facts written here might have changed since we first wrote it.
Who is Union Insurance Dubai?
Union Insurance, founded in 1998, boasts a substantial paid-up capital exceeding 330 million dirhams. It operates under the authorization of the UAE Insurance Authority and is publicly traded on the Abu Dhabi Securities Exchange. The company's headquarters is situated in Dubai.
Union Insurance provides a broad variety of insurance options to customers in the United Arab Emirates and around the Middle East. Their offerings encompass a broad spectrum of retail and commercial insurance products. The coverage areas include life, health, automobile, property, engineering, liability, and maritime insurance.
Individuals, small-and-medium businesses, and even public agencies may have their own unique policy designed to meet their needs. The aim is to deliver dependable and cost-effective coverage options.
In addition to their diverse range of insurance products, Union Insurance extends supplementary services to their clients. These services encompass the assessment of risks and analysis of insurance coverage gaps. Highly experienced professionals conduct these evaluations, utilizing their extensive expertise acquired over decades of practice.
Union Insurance Dubai Plans
Life Insurance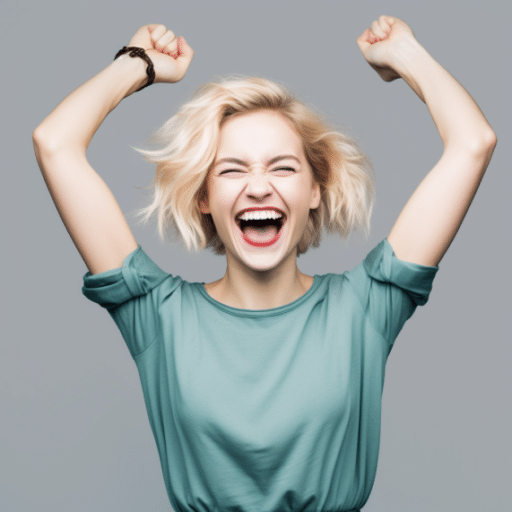 Union Insurance's Life Insurance policies are designed for the needs of your beneficiaries like paying for mortgage, school fees, debt, and other living costs.
The company accepts premium payments through direct debits, including automated payments, post-dated checks, and credit cards.
Let's discuss the specifics of this plan to know your options.
Smart Term Life
This plan offers protection for a period of up to 35 years. Coverage is provided in the event of death from any cause and in any country. You are given the freedom to choose the extent of coverage as well as the period during which you want to be protected.
It doesn't offer any benefits if you survive the coverage period or decide to cancel the policy. Should you pass away, however, your family will be given a one-time payment to assist them with their ongoing financial obligations and requirements.
The policy provides a high maximum coverage amount worth up to 5 million UAE dirhams (AED). In addition, acquiring this insurance is simple, since you won't be required to submit to a medical questionnaire or through any medical tests in order to get coverage of up to 1 million dirhams.
If you have any pre-existing conditions, coverage for death arising from such illnesses will be granted once a waiting time of six months has passed.
To be eligible for the Smart Term Life insurance, you have to be 18 to 60 years old and have a valid residence visa in the UAE.
What's not covered under this life insurance plan?
The policy has certain exclusions that outline specific situations where coverage or benefits will not be provided. These exclusions include death caused by active participation in war or war-related activities, aviation or aerial sports, breach of criminal law or an assault provoked by the beneficiary, deliberate self-inflicted injury or self-medication, as well as spread or use of nuclear material
Moreover, death due to HIV/AIDS (unless caused by blood transfusion), certain terminal illnesses such as kidney failure, cancer, and pre-existing medical conditions within specific timeframes are also excluded. Death which results from COVID-19 within the first 30 days of policy inception and suicide while sane or due to insanity within the first 12 months of the policy commencement are also not part of coverage.
When will the policy be discontinued?
If you reach 70, obtain the full benefit amount (principal included), or don't pay your premium within the grace period, your policy will be terminated.
Smart Critical Illness
The Smart Critical Illness policy offers a lump sum payment upon the diagnosis of a covered critical illness, unless it is specifically excluded by the policy. The insurance plan pays for medical expenses associated with life-threatening conditions. These include cancer, heart artery bypass surgery, multiple sclerosis, stroke, terminal kidney disease, paralysis, coma, heart attacks, major organ transplants, and limb loss.
The coverage amount can go up to AED 800,000 for any diagnosis of a critical illness mentioned in the policy terms.
The policy has a duration of 5 years, providing the convenience of a fixed premium and an annual payment mode. The insurance doesn't need medical testing, making enrollment easy.
The eligibility for this insurance plan is the same as Smart Term Life, but this one terminates as you hit 65 years old (unlike Smart Term Life that ends at 70).
Infinity Life
The Infinity Life policy, provided by Union Insurance, is a versatile and dynamic form of life insurance that combines traditional coverage with investment opportunities. It functions as a unit-linked, flexible, variable, and universal life insurance policy, offering a dual purpose of providing financial protection and potential growth through investments.
The policy comes with a range of key benefits, including four special inbuilt features. These features consist of the Second Opinion Benefit, which provides access to expert medical advice; the Accelerated Death Benefit, which allows for an early payout in case of terminal illness; the Passive War Risk Cover, offering coverage in times of war; and the Family Travel Cover, providing protection during travel.
Optional perks give flexibility to the Infinity Life policy:
Accelerated Critical Illness Benefit
Permanent And Total Disability Benefit
Waiver of Premium Benefit for Permanent and Total Disability or Death and Involuntary Loss of Employment Benefit
Level Term Benefit
Pilgrimage Benefit
Hospital Cash Benefit
Family Income Benefit for Permanent and Total Disability or Death and Critical Illness
Long Term Care Benefit
Accidental Death Benefit
Fresh Start Benefit
Moreover, the policy provides additional advantages such as the Persistency Bonus, which is a percentage of the policy account value added monthly from the policy's start date while it remains active. The Loyalty Bonus, computed as a percentage of the policy account value, starts on the 10th anniversary and is increased yearly.
Super Secure
Super Secure presents a comprehensive offering that combines investment opportunities and essential insurance coverage. It's a unit-linked savings and life insurance policy with regular premiums designed for those who want plenty of features and protections.
One of the key advantages of Super Secure is its savings-oriented unit-linked insurance policy feature. Death cover may be 101% of the fund value or a different amount, subject to underwriting. This flexibility lets you customize the policy.
Moreover, Super Secure offers optional benefits that can supplement the inherent covers, providing you with an ideal solution for wealth creation. These optional benefits include the Accelerated Critical Illness Benefit, which provides financial support in the event of critical illnesses. The policy also includes the Waiver of Premium Benefit, which covers permanent total disability or involuntary loss of employment by waiving premium payments.
Additional benefits such as the Hospital Cash Benefit, Family Income Benefit for Critical Illness, and Financial Assistance Benefit with Fresh Start Option further enhance the policy's versatility.
Payment frequency determines the minimum premium. Monthly payments start at 184 dirhams.
Single Premium Plan
The Single Premium Plan is a hassle-free unit-linked investment plan that allows you to make a one-time payment in US dollars and enjoy the benefits throughout the policy term. That means you cannot increase your investment amount once the initial payment is made.
The policy provides a death benefit payment of 101% of the cash value, ensuring financial protection for your loved ones in the event of your passing.
To invest in the plan as a UAE resident, you can make premium payments through bank transfers or local AED checks. However, if you are not a UAE resident, payment is accepted exclusively through bank transfers in USD. Note that this plan is not accessible to US citizens, and Union Insurance reserves the right to adjust the exchange rate.
The plan incurs several fees and charges, including a Policy Issue Fee, an Establishment Charge applied annually throughout the five-year plan term, Maintenance Charges, Mortality Charges, and Early Surrender Charges. Understanding these charges is crucial before making any investment decisions.
Flexi Life
This product helps your financial objectives and lifestyle changes. It lets you build your own portfolio from a number of investments. These choices promote wealth accumulation via investment preservation, income assistance, and capital expansion.
Flexi Life's dual benefit is its main feature. First, it provides a financial safety net in times of need. Second, it empowers financial growth and success for a better future.
The insurance allows monthly, quarterly, semi-annual, or yearly premium payments. You may also make extra single payments, choose lifelong regular premiums, or choose a predetermined payment duration beginning at 10 years. After the Initial Contribution Period, you may seek a premium holiday for up to a year, subject to certain conditions.
When it comes to premium payment currencies, you can choose to pay in either AED or USD. However, this applies specifically to regular premium payment options.
You may customize what benefits you have. You may amend benefit levels, add or remove optional ones, and even access your investment for short-term requirements throughout the insurance term. Benefits include home shield, family vacation, and free yearly medical examinations. Between years 6 and 13, the policy has a competitive bonus system.
The offering has worldwide coverage, except for certain benefits like Involuntary Loss of Employment, which is restricted to the UAE.
Car Insurance

As per the regulations of the UAE Traffic Department, it is required to purchase coverage for a duration of 13 months. This ensures that you receive a one-month "grace" period following a year of coverage.
Union Insurance offers three automobile insurance packages for various purposes. UAE law requires basic third-party insurance, which these packages offer. It covers vehicle-related third-party damages. Union Insurance also provides Standard Comprehensive and Superior Comprehensive insurance, which provide extra vehicle protection.
Union Insurance Third-Party Insurance
It covers third-party property damage up to 2 million dirhams. Meanwhile, third-party bodily injury coverage is unlimited. The plan also covers ambulance services up to 6,770 dirhams in an accident.
Drivers and family members both get 200,000 dirhams in personal accident coverage under the scheme. Importantly, this insurance plan covers the entire UAE.
Union Insurance Standard Comprehensive
Third-party property damage coverage under this insurance option is larger than the first choice, with payout worth up to 3.5 million dirhams. It also covers accidental overturning, fire, and theft; use of the vehicle in both Oman and the UAE, emergency medical costs of up to 3,000 dirhams, as well as cost of new locks up to 1,000 dirhams.
There is also coverage for off-road (4×4) driving, auto GAP for vehicles under a year old, up to 1,000 dirhams waiver of mandatory excess for windscreen damage, and an option to have a replacement vehicle while yours is being repaired or serviced.
Furthermore, the policy includes Silver Plan roadside assistance, optional pickup and drop-off services for the airport and service center, coverage for taxi fares up to 100 dirhams, and agency repair services for up to five years.
Union Insurance Superior Comprehensive
This car insurance policy option has the largest payout among the three in terms of third-party property damage, with coverage of up to 5 million dirhams. Emergency medical fees are covered up to 6,000 dirhams, while both personal belongings and replacement locks are insured up to 5,000 dirhams.
Similar to the previous package, it provides the option to have a replacement vehicle while yours is being repaired or serviced. There's also off-road coverage plus auto GAP for vehicles that are less than a year old.
But unlike the Standard package, this policy's waiver of mandatory excess for windscreen damage is unlimited, personal injury coverage for the insured driver or their spouse is higher at 20,000 dirhams, and roadside assistance is under a Gold Plan. Coverage for taxi fare is worth up to 250 dirhams.
Health Insurance
The Union Insurance health insurance plan offers a value-added service called BALSAM. This service includes a range of specially designed programs that provide coverage for areas not typically included in traditional health insurance policies, offering additional relief and support.
It's worth noting that this health insurance program is open to all legal residents and nationals of UAE. The legislation in the Emirates of Abu Dhabi and Dubai requires that you have health insurance, which must be given by the firm or person who is paying for your visa.
Also take note of what's not covered by the policies like non-medical services, orthodontic, dental, and dental prosthetic costs, travel-only care, smoking cessation and nicotine addiction therapy, surgical and non-surgical obesity treatments, contraception services, external prosthetic devices and medical equipment, as well as weight reduction programs, supplies, or services.
Coverage for pre-existing and chronic conditions is provided by the insurance plan, subject to a waiting period of six months from the start of the insurance membership with the insurer. Once the waiting period is completed, these conditions are included in the coverage.
Under Union Health Insurance in Dubai, you have the option to choose both in-patient and out-patient maternity services. For in-patient services, there is a 10 percent coinsurance payment required from the insured. The Union health insurance plan covers normal birth delivery up to 7,000 dirhams and medically required C-sections, complications, and pregnancy termination up to 10,000 dirhams.
For out-patient maternity services, there is a 10 percent coinsurance payment required from the insured, and coverage is provided for up to eight visits. All care provided by the obstetrician, including initial investigations, is covered under this medical insurance plan for low-risk cases or for referrals to a specialist obstetrician in high-risk situations.
Emergency treatments do not need prior go-ahead. For elective outpatient treatments, approvals are typically issued within an hour, while inpatient treatment approvals are provided within 24 hours.
Emergencies are life-threatening medical conditions that occur suddenly. These situations are characterized by acute symptoms of significant severity, such as intense pain, and require immediate and unscheduled medical care.
Physical health cards are no longer needed according to Union Insurance's new policy. Coverage is now enabled on Emirates IDs for insured members' convenience. E-card in PDF format is also available.
For corporates, E-cards can be accessed through the firm's health site. Individuals registered in a group or individual insurance may use the mobile app to access their E-card.
Sanad Plan Dubai
The Sanad Plan is a medical product offered by Union Insurance to cater to the healthcare needs of dependents, including spouses, children, parents, and siblings, who hold a Dubai visa.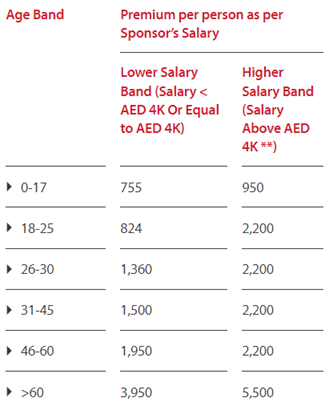 Delighted Care Plans UAE
The policies under this offering provide extensive coverage for you and your family, including inpatient and outpatient treatments, emergency medical services, prescribed medications, and maternity expenses, among others. Moreover, you have the option to enhance your coverage by adding supplementary benefits such as dental care, optical services, nursing-at-home support, or alternative treatments.
These plans are available to residents residing across all Emirates in the UAE.
Essential Benefits Plan Dubai
Union Insurance provides a Dubai Health Authority-compliant basic health insurance plan. This plan is for Dubai visa-holding workers, including domestic help, earning 4,000 dirhams or less.
The Essential Benefits Plan (EBP) lets you provide your employees with health insurance. This policy protects your workers and your interests by prioritizing their well-being.
Travel Insurance
Union Insurance provides comprehensive coverage for travelers entering or leaving the UAE, including those from or to the US and Canada. This coverage is available to all UAE residents under the age of 75, ensuring their peace of mind during their travels.
When it comes to Single Trip plans, there are no restrictions in terms of the number of days covered. For Annual Multi-Trip Plans, each trip is covered for up to 60 days.
Three different categories of travel insurance are accessible: Platinum, Gold, and Silver.
Below are the coverage specifics for outbound plan.
Lost Passport and Travel Permit
The Basic, Advance, and Premium plans give coverage of up to 300, 500, and 750 USD, respectively. This coverage replaces passports and travel papers.
Trips Cancelled or Shortened
The Basic plan covers trip cancellation up to 3,000 USD for passengers under 70, the Advance plan up to 7,500 USD, and the Premium plan up to 10,000 USD.
Trip curtailment coverage is up to 300 USD for the Basic plan, 500 USD for the Advance plan, and 1,000 USD for the Premium plan.
You'd need to bear the first 75 USD of the expenses related to passport and travel document replacement or trip cancellation/curtailment for the Premium policies. The insurance coverage would apply to the remaining amount above that deductible.
Personal Accidents
An insured between the ages of 18 and 70 is eligible for the Accidental Death benefit under the Advanced and Premium plans if they suffer a bodily injury while on a common carrier that is the sole and direct result of an external, violent, visible, and accidental cause. People over the age of 71 and minors are also eligible for this benefit, with coverage worth up to 10,000 USD.
Lost or Delayed Luggage
You may claim compensation under the Basic, Advance, or Premium plans if your checked bags go missing. Each plan has a different maximum per person/claim amount, i.e., 800, 1,000, and 1,200 USD for the respective plans. You'll have to pay the first 75 USD out of pocket for the Premium policy.
Meanwhile, up to 500 USD is covered if your checked luggage is delayed with the Basic plan, up to 750 USD with the Advance plan, and up to 1,000 USD with the Premium plan.
Emergency Medical Assistance
If the insured suffers an unexpected accident or sickness while traveling outside of their home country, the partner firm will pay for any medically required and reasonable expenses incurred as a result of the incident. The so-called benefits schedule restricts claim payments and may also have a deductible or out-of-pocket limit.
Insurance should pay the cost of your doctor's emergency prescription whether or not you're hospitalized. The contract also includes comprehensive coverage for physical therapy and alternative forms of rehabilitation. A maximum of 5,000 USD will be paid out for covered prosthetics, orthopedic supplies, thesis and osteosynthesis supplies, and eyeglasses.
To ensure that the insured receives the best possible treatment, the partner firm's medical staff will be in constant communication by phone with the hospital and the insured's physicians.
Home Insurance
The home insurance coverage provided by Union Insurance can be categorized into two main types: coverage for contents and belongings, and coverage for buildings. Premiums start at 1 dirham per day.
Building Coverage
As part of the home insurance coverage, these plans aim to offer you peace of mind by providing security for your building structures, which include permanent fixtures and fittings. The coverage extends to accidental damage caused by various incidents such as lightning, earthquakes, burglaries, and more.
Additionally, there is insurance coverage available for rentals. Compensation for lost rent due to an unforeseen occurrence is available up to the lesser of 10,000 dirhams or three months' rent. This coverage helps to mitigate the financial impact of such circumstances.
Contents and Belongings Coverage
Union Insurance provides extensive coverage for the contents of your home to protect against loss or damage, even in your absence. A lot of items are protected, including household contents such as electric appliances and furniture, as well as personal valuables.
Moreover, the insurance package includes public liability coverage, which offers superior protection in the event of damage to public property. The coverage limit is 2.5 million dirhams.
Yacht Insurance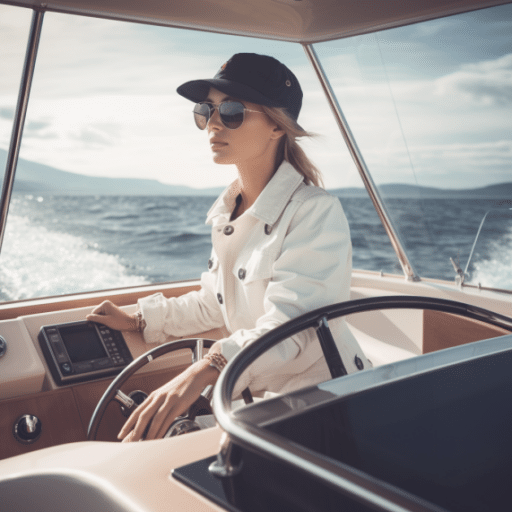 Union Insurance offers a comprehensive range of coverage options for pleasure boats, providing security and protection for boat owners. The protection can be classified into three main types: coverage for own damage, coverage for passenger and third-party liabilities, and supplementary coverage.
One of the key components of Union Insurance's yacht insurance is the coverage for loss or damages. This includes protection for the yacht, outboard motors, trailers, and specified gear or equipment as per the Institute Yacht Clauses. The coverage encompasses incidents such as fire, lightning, collision, stranding, sinking, stressful weather conditions, and contact with external objects. It also includes coverage for latent defects in the hull and machinery, as well as losses resulting from negligence.
Union Insurance also provides insurance against theft, guaranteeing coverage for the entire vessel or theft of machinery, fittings, or equipment following forcible entry into the vessel or storage area.
Additionally, there is coverage for damage that may occur during transit when the boat is being transported by road on a trailer within the country. The policy extends to cover outboard motors falling overboard, salvage and labor charges, and damages caused to third parties by the use of the insured boat.
Union Insurance covers watercraft accidents with liability coverage. This encompasses injuries to third parties and accidental loss of life or injury to any person connected with the use of the boat. The policy also provides specific coverage for racing risks, ensuring protection during regattas or official races.
Furthermore, the firm offers coverage for accidents caused by uninsured owners or operators of other vessels, providing financial protection for third-party bodily injuries suffered by passengers of the insured boat.
The insurance policy includes personal accident coverage for the boat owner and their spouse. This protection offers protection against accidental physical injuries, deaths, and disappearances resulting from the use of the insured vessel. It also covers medical costs arising from these situations.
Union Insurance provides extensions for machinery damage, including coverage for the loss of or impairment to motors, connections, electrical equipment, and batteries caused by various factors such as latent defects, breakage of shafts, bursting of boilers, heavy weather, and more.
The boat insurance coverage from Union Insurance extends to war and strike risks, safeguarding against loss of or damage to vessels caused by events such as war, civil war, capture, seizure, mines, derelict weapons of war, strikes, lock-downs, confiscation, and similar circumstances.
Additionally, the company gives insurance for water skiing, providing coverage for legal liabilities to or from water-skiers based on the desired limit. The policy also includes coverage for personal effects on board the insured boat, protecting against losses or damages resulting from forcible or violent entries into the vessel.
What are the pros and cons of Union Insurance Dubai?
Union Insurance offers flexibility in their policies, catering to the needs of individuals, SMEs, and corporate clients. They provide many insurance options, including various lines of coverage. They also collaborate with multiple third-party administrators to enhance their service offerings.
However, Union Insurance is often perceived as being more expensive compared to other insurers in the market. It may be a local player, but its high charges aren't backed up by any distinguishing features that would make them worth paying more than the competition.
Pained by financial indecision? Want to invest with Adam?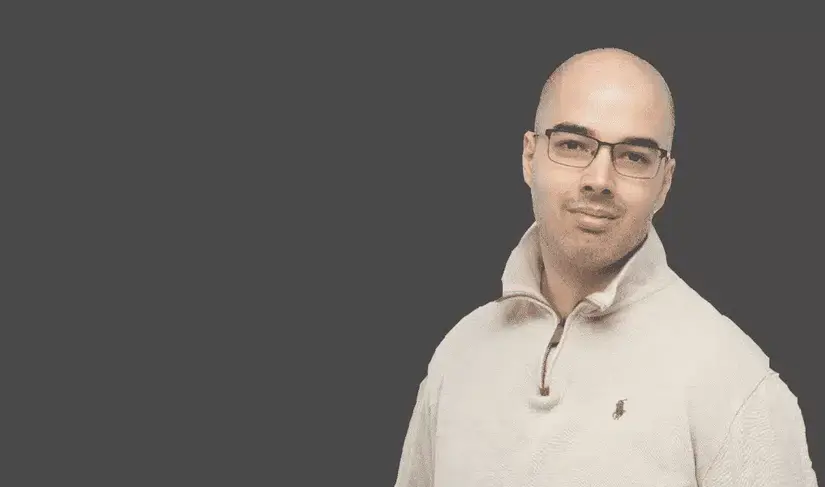 Adam is an internationally recognised author on financial matters, with over 694.5 million answer views on Quora.com, a widely sold book on Amazon, and a contributor on Forbes.