I read an article with some amusement today oil FN London. The chief economist at Allianz, Mohamed El-Erian, is now bullish on the stock market.
Previously during the worst of the stock market meltdown in March, when the Dow was trading at 18,000, he warned about getting in to the market at those lower valuations because "this time is different".
He appears to be bullish on US Markets now, with the same markets trading at record highs, or at least approaching record highs in the case of the S&P500 and Dow Jones.
"Mohamed El-Erian, chief economic adviser to Allianz, has warned that the world's biggest economies are at risk of repeating the mistakes of the global financial crisis as they battle the fallout from the coronavirus crisis.
El-Erian, the former Pimco chief executive, told Financial News that while global economies remain at risk of stumbling into a depression, avoiding policy errors of the 2008 economic meltdown should be a top priority.
"It [global depression] remains a risk but one that can be reduced through appropriate government policies and healthy behaviour modifications by individuals," said El-Erian, who is also a former deputy director of the International Monetary Fund.
"The bigger risk facing the global economy is a repeat of the policy mistake of the global financial crisis: that of winning the war against the threat of a global depression but, importantly, failing to secure… high, inclusive and durable economic growth."
The Allianz economist's comments come as the UK officially enters into recession this week. The Bank of England last week revised down its forecast of contraction to 9.5% this year – the biggest annual decline in 100 years – from its initial May estimate of a 14% decline.
The bank also predicted the country's GDP recovering in the third quarter.
"It is possible but inherently uncertain," said El-Erian.
"It requires the continued ability to reopen economically in a healthy manner that is also a function of all of us behaving in a more responsible manner when it comes to basic health practices, such as social distancing, mask-wearing and frequent hand washing," he said.
Economists at the IMF said in June that the global economy will shrink this year by over 4%, compared with its April estimate of 3%. Global employment loss in the second quarter of this year could be equivalent to losing 300 million full-time jobs, an updated version of the IMF's report of the economic health of 189 member countries found.
El-Erian said that finding ways to "to reopen the economy in a healthy and sustainable manner" will help cushion the blow of the Covid-19 crisis.
He said the four priorities governments should act on "in a timely manner" are: "Relief to continue to counter the enormous damage already inflicted on the more vulnerable segments of society; making this period of 'living with Covid-19' more healthy and economically productive; opposing adverse longer-term pressures on productivity; and countering longer-term economic household insecurity."
It sure shows the importance of the quote below from Forbes when it comes to short memories!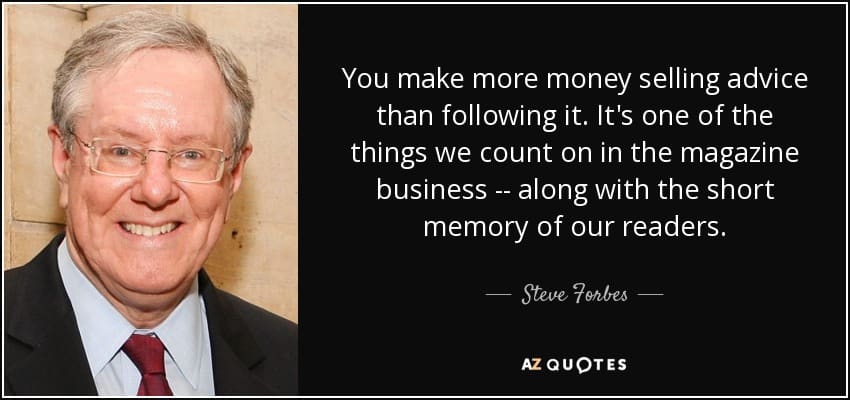 On the same day, CNBC reported that the S&P500 is due to hit another record, "and that could be the start of another big move higher".
As they say in the article:
"The S&P500 is nearing its all-time high, a level that could serve as a launch pad for bigger gains.
Technical analysts, who watch stock charts more than fundamentals, say there are some very good signs of strength in the latest move in the S&P500 as investors diversify into lagging sectors. The S&P 500 closed lower in a sharp reversal, after seven days of gains.
It closed at 3,333, down 0.8%, after trading about a half percent below its Feb. 19 intraday high of 3,393.52. It was also just short of its closing high is 3386.15. The benchmark is more than 53% off its March 23 low of 2,191.86.
As the S&P flirted with its highs, the market was showing signs of being overbought and technicians say it's very possible a pullback could come along with the new high before it then recharges for another move higher.
"Let's not confuse pausing or consolidating at the high with the end of the rally," said Chris Verrone, technical strategist at Strategas. "The market is on stronger footing today than at any time over the last several months. It's not just tech driven."
The fact that neglected sectors like industrials, materials and banks ares leading is a positive for the market and shows a broadening that is key for future gains. Transportation shares were also much higher, with airline stocks up about 3% Tuesday. The S&P industrial sector was up 1.8%, and the financial sector was up 2.6%.
Five big stocks have been responsible for the bulk of S&P returns for the past year – Apple, Amazon, Microsoft, Facebook and Alphabet.
Together, they are more than 20% of the total market cap of the S&P 500. They have also propelled Nasdaq, which has been hitting new highs since June. The Nasdaq was hit even harder Tuesday, falling 1.7% to 10,782.
"I think what is underappreciated is that it's more than just tech and communications that's working…We're accustomed to tech leading, but I don't think it needs to lead. Industrials have the highest statistical significance with the S&P index itself," Verrone said. "When industrials are going higher, it tends to be good. Empirically, industrials matter more. Their improvement and participation is a really important development."
Verrone said he watches the performance of cyclical industrials versus utilities, a safe haven, and that's sending a positive signal. As industrials gained 0.5% Tuesday, the utilities lost 2.1%. Industrials are up 13.7% over the past month.
The weakening dollar has also been a positive factor lifting stocks. "I'm a believer that the dollar is undergoing a major trend change, and we're seeing the end of dollar supremacy," said Verrone. "I worry it's a little overdone on the downside, and maybe you get a bounce but structurally, the dollar regime is changing and that offers long term tailwinds for groups like industrials."
Robert Sluymer, technical strategist at Fundstrat, said the pause in big tech is not bad for the market, and it does not indicate that they've hit a peak. He too sees positives in the rotation into other sectors.
"The key point here is the airlines, like other social distancing stocks, casinos, cruise lines, those are finally starting to come up. The rails have been great. Stocks like trucker are unbelievable. Truckers have been terrific performers. They've been working and leading and I think that's a healthy sign," said Sluymer. The so-called reopening stocks have not been performing this well since they first took off in May and June".
The article went onto say "
Sluymer said he believes the market is in a bull cycle that could run into 2022. "More and more stocks in the industrials have been starting to outperform the market," he said. "I think that's pretty positive. I think the call is to be bullish, at least through year end." Sluymer said he would use a pullback as an excuse to buy the dip.
"Could we get a near term pullback? Yes," he said, noting the market is overbought and some parts of it are running hot. "The underlying rotation is the bigger theme in the markets."
Frank Cappelleri, Instinet executive director, said he sees the possibility of a pullback , and it's evident in how many days the S&P has gained. The S&P, on track for an eighth day of gains, was last up for eight consecutive sessions in April, 2019, and it has not been up nine days in a row since November, 2004.
"That lining up with a potential eight day winning streak suggests that an adjustment period is due in my view," he said. But he also sees bigger gains ahead, and sees a measured move in the S&P to 3,500.
"The question everyone is asking is can we trust this move in the value sectors this time? We've seen it before. It was even stronger in May and June," he said. "I would say this time is different because of some of the bottoming formations have matured."
He said technology can trade sideways for awhile as the market gains. "Longer term, if the largest tech names not just continue to have trouble, but roll over, that's a different story," he said.
This is the same publication that was writing fear-mongering stories in March and April!
Further Reading
What's your chances, long-term, of beating the stock market by listening to pundits on some famous TV shows?
Many people follow pundits like Jim Rogers and Marc Faber, but is it worthwhile?
The answer might surprise you. Even for those pundits with a good "strike rate", it doesn't mean that you will beat the market long-term.
The article below explains in more detail why even a 70% "strike or prediction rate" isn't enough.