This article will speak about the cost of living in Finland for expats. Needless to say, these figures could change and are merely a guide.
If you want to invest in portable and cross border assets as an expat, don't hesitate to contact me, email (advice@adamfayed.com) or use the WhatsApp function below.
Introduction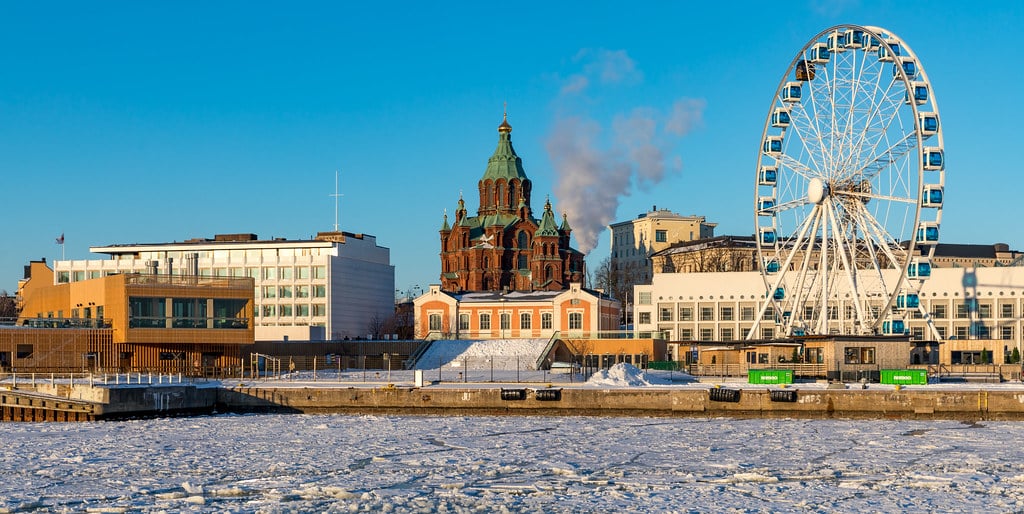 Finland has been attracting foreigners with all its might for several years. This is relevant against the backdrop of a developing economy and the outflow of our own specialists to more developed countries.
According to the government, employment is almost at its peak, wage growth is outstripping inflation, and more and more specialists are needed. In addition, the birth rate in the country is falling, because the authorities expect that by 2025 the population of Helsinki will grow to 700 thousand people thanks to newcomers.
Environment, Energy and Housing Minister Kimmo Tilikainen said that it is thanks to international students and foreign workers that the country's economy will be on a "sustainable track". Minister of Internal Affairs Kai Mikkanen proposed diversifying the police force with foreign officers so that people feel that the police in the country works for everyone.
Therefore, it is not surprising that the rules for the employment of foreigners in Finland are gradually being simplified. And about 50% of foreign students do not intend to leave the country after receiving a diploma. Already now about 30% of the population are native speakers of the Russian language, many of them are repatriates.
Opportunities for relocation
If a Schengen tourist visa does not cause difficulties in obtaining, then for a long-term stay and obtaining a residence permit, a reason is required:
Official employment.
Doing Business.
Studying at the university.
Scientific activity, professional sports.
Participation in the youth exchange program Au Paire.
Family reunification.
Marrying a Finnish citizen.
By the way, since April 2019, the country has been providing a special residence permit for talented entrepreneurs.
Finland attracts expats with a high standard of living, social protection of citizens, whose political rights and freedoms are strictly protected, there is practically no corruption in the country. Finland's GDP is nearly four times higher than in some European countries, and the homicide rate is four times lower.
Finland is renowned for one of the world's best education systems, excellent ecology and high quality healthcare. The country consistently ranks at the top in the ratings of freedom of speech, democracy, quality of government and the rule of law. In many areas of science and technology, Finland is considered one of the most advanced countries in the world.
This is a great reason to study the cost of living in Finland, how much a newcomer should consider to spend. We will try to show you all kind of expenses you should make in Finland.
Living in Finland is not a cheap pleasure. Most of all "pulls" housing together with utility bills (more on this later). The prices for food in the supermarket are average European. If you are moving alone, get ready to spend about € 1.4 thousand a month to rent a house, occasionally visit a cafe (but mostly eat at home), use public transport, visit the gym and occasionally have fun. If we are talking about a family of two, then each will need at least € 1,000. Now let's explore more details.
Housing
When looking for housing in Finland, first of all, you should pay attention to municipal apartments, since, in comparison with private ones, their prices are much lower. Note that the expectation of subsidized housing may drag on for a long time. Applicants are carefully selected according to a number of criteria (for example, housing need, income level, and others).
The Y-Foundation Group includes 16,300 government subsidized apartments for rent in 55 cities and municipalities in Finland. The rental price for a two-room subsidized apartment M-2 in Helsinki varies on average from 700 to 1500 euros per month. Other types of real estate and prices can be found here. The average cost for 2016 is 13 euros per m². As you move away from the capital, rent is cheaper.
As for private housing, rental prices for a two-room non-subsidized apartment in Helsinki start at 1200 euros per month. It is also possible to rent a cottage or apartment for at least EUR 1200 per week. You can find up-to-date advertisements for private property rentals here.
In the long term, it is more profitable to buy your own home. For example, a one-room apartment in Helsinki costs about 200,000 euros, while the same apartment in Imatra can be found for 50,000 euros. Utility bills are 150-300 euros per month. The most popular sites for finding real estate to buy in Finland: etuovi.com and asunnot.oikotie.fi It is worth noting that buying real estate gives you the right to obtain a Finnish visa for 180 days.
Food
According to analytical research, the value of the consumer basket in the largest Finnish hypermarket chain Prisma is 38.8 euros. Prices for bread start at 1.59 euros, for milk – from 0.69 euros, the cheapest pasta costs 0.19 euros, and a kilogram of beef can be bought for 15.95 euros. The full range of products in Prisma hypermarkets is presented here. You can save money during the seasonal discount period in August and the first week after Christmas. Among other things, there is a 30% discount on products with an expiration date.
The cost of an inexpensive lunch at a cafe is 12 euros. You can have a snack at fast food restaurants for 2 euros cheaper. Dinner for two in an inexpensive restaurant will cost 50-60 euros. In more high-profile establishments – 100-150 euros. Taking into account several trips to cafes, food costs an average of 300-400 euros per month.
Transport
Public transport in Finland is quite well developed. You can get to almost anywhere in the country by trains and buses. For example, a train ticket from Helsinki to Tampere costs 10 euros, from Lahti to Pori – 49 euros. Ticket prices and current timetables can be viewed on the website of the Finnish rail carrier VR.
Traveling between cities by bus is cheaper than by train: a trip from Tampere to Helsinki costs 2 euros, from Pori to Lahti – 30 euros. Bus timetables and prices in Finland are listed here. Pensioners, military personnel, children under 16 and students enjoy concessionary travel on all types of public transport.
As for public transport, a single pass (Kertaliput) is used for travel by metro, trams, buses and ferries, with which you can make any number of trips within an hour after purchase. The cost of such a ticket is 2.7 euros in specialized machines and 3.2 euros from drivers.
From 2:00 am to 4:30 am, the ticket costs 5 euros. Also popular is the daily pass for all types of transport (Vuorokausiliput). The maximum period for which it can be issued is 7 days. The cost for one day is 8 euros, 2 days – 12 euros, 3 days – 16 euros. Among other things, for 5 euros you can get a Travel Card and save money by paying for subsequent trips. You can choose a suitable public transport route here.
The cost of a liter of AI-95 gasoline is 1.41 euros, AI-98 – 1.49 euros. Diesel fuel will cost € 1.25 per liter. In the absence of a personal car, you can take a taxi for an average of 1.55 euros per kilometer or rent a car. For example, the cost of renting a Volkswagen Polo for two weeks will be 573 euros.
Communication
The largest Finnish mobile operators are Sonera (SIM card costs 10 euros), Elisa (6 euros) and DNA (8 euros). Monthly fee for using unlimited tariffs, including Internet: Sonera – 25 euros, Elisa – 25 euros, DNA – 30 euros per month. Information about other tariffs is presented on the official websites of mobile operators. The cost of the Internet with a speed of 10/10 Mbit / s from Sonera ranges from 39 to 50 euros per month.
Entertainment
Ticket prices for galleries and museums in Finland range from 8 to 14 euros for adults and 4 to 7 euros for children. While in the capital, it is more profitable to purchase the Helsinki Card, which entitles you to free use of public transport, a one-time visit to some museums and discounts in restaurants and shops with the card logo at the entrance.
The Helsinki Card is sold for a period of 1 to 3 days inclusive. The cost for 1 day for an adult is 41 euros, 2 days – 51 euros, 3 days – 61 euros. Children from 7 to 16 years old can purchase a card for half the price.
Other entertainment:
visit to the zoo – 10 euros
visit to the terrarium – 12 euros
cinema ticket – 15 euros
a ticket to the planetarium – 17 euros
rent of a tennis court for an hour – 30 euros
day skiing in the ski resort Ruka – 42.5 euros
annual subscription to the fitness club – 87 euros
Other expenses
Prices for clothes and household appliances, depending on the time and place of purchase, can sometimes be lower than their counterparts in Russia. For example, in Stockmann, one of the oldest stores in Finland, a pair of Adidas sneakers from the latest collection costs 129 euros, a Tommy Hilfiger T-shirt – 30 euros, in Dressman you can buy a shirt for 60 euros and a jacket for 200 euros. During the sales period, the same items can be purchased with a discount of up to 50%.
It is better to buy household appliances and electronics before large deliveries of new models, as a rule, in the beginning of January. The largest home appliance stores in Finland are Gigantti and Tekniset. Consider the prices of some popular products using the example of Gigantti.
The 64 GB Lenovo Yoga Book tablet costs 600 euros, and the HP Pavilion laptop costs 500 euros. The Sony Cyber-Shot digital camera costs 130 euros. A Remington hair dryer will cost 50 euros. The 32GB iPhone 7 costs 780 euros, the Samsung Galaxy S7 with the same internal storage will cost 700 euros as the Sony Xperia XZ.
Taxation in Finland
The main disadvantage for all citizens of this country and foreign labor is the high income tax. Moreover, it is levied on all types of income, including various social benefits and the so-called natural benefit, which consists of compensation for utility bills, food and the like. This amount is set by the tax authorities.
Income tax is deducted from citizens of Finland and from foreigners who have stayed in its territory for more than six months. Moreover, they take into account all types of income acquired both within the country and outside it.
The taxation system includes:
wages and other income (for example, pension) – it is taxed at progressive rates, which, depending on the amount of profit, can be 7-39%;
Income derived from capital expenditures charged at 28%.
If a person is not a citizen of Finland and has lived in it for less than six months, then the tax is levied exclusively on income received in this country.
This can be receiving dividends or royalties (28%) or wages or pension (35%).
Foreigners, in order to make tax deductions, must register with the tax office and receive an individual taxation card, which is handed over to the employer.
A foreigner residing in the country for less than six months is allowed to deduct a deduction of 17 euros per day from the taxable amount, after which the final amount of the tax is calculated.
Adaptation to a new place
The first impression that you will come across when arriving in Finland is a completely different noise level in comparison with the same Moscow. If in the Russian capital the noise of the crowd and the hum of cars does not subside, then in Helsinki you will be greeted by silence.
Of course, it all depends on where you live, but get ready for the fact that the only sounds coming from the street that you will enjoy are wind, birdsong and often rain. It is quite possible that after a noisy metropolis in such an environment, you will feel uncomfortable at first.
Language
The Finnish language is difficult to learn – it belongs to a completely different language group, in comparison with Russian, it has a complex grammar and very few similar words. But there are also positive aspects: the pronunciation is simple, the reading rules are also (as it is written and read), the word order in the sentence is not very important, there are no articles. Written and spoken Finnish are very different, so right after the move it is important to "go out to the people" and communicate more with the locals.
Even if you got a job in an international company where it is enough to know English, and live in an area where there are many Russians, you still have to learn Finnish. The indigenous people speak Finnish among themselves, and sooner or later you will want to participate in public life: go to the cinema, to the theater, read local books, watch TV. Yes, there are performances, concerts, media, events for Russians (more on that later), but there are not as many of them as for locals.
Mentality
You can't make up some kind of average portrait of a Finn. But many Russian immigrants note that these people are very decent and honest. In Finland, they even conducted a study: they put ten wallets on the streets of the capital and secretly watched how many would be taken away and how many would be returned back. Only one wallet was not returned to Helsinki, and the study commentator jokingly suggested that it was a tourist.
Here, it is in the order of things to pick up garbage from the sidewalk and throw it into the trash can, carefully fold and hang things in place after trying on in the store. Local residents are very open to communication, and nationality does not matter. And on weekends, people who live in the same courtyard often go out into the street to clean and improve the local area, and then – to relax and chat together. Finns are very fond of sports: they run, ski when there is good snow.
Climate
The climate in Finland is seaside, humidity is high, so there is little snow in winter. But there is a lot of rain and wind. However, the harsh conditions of local residents are not intimidated. For example, Finnish children go for a walk in any weather – school classes are canceled only if the thermometer drops below -25 ° С. In the summer, locals happily swim in the Baltic Sea, where a Russian who has visited Egypt, Turkey, and even Sochi will not even dare to set foot.
The Finns say that there is no bad weather – there are bad clothes. Therefore, they are not afraid of wind and slush, they temper children from childhood. In summer, they switch to shorts at + 15 ° С, and at + 25 ° С they say that it is too hot.
Another climatic nuance is the short daylight hours: from November to March it gets dark already at three in the afternoon, which affects the mood and the level of activity. Therefore, many Finns prefer to spend the winter in more southern countries.
Is it worth moving to Finland?
Finland is among the top ten countries in terms of living standards in Europe and the world in general.
Finland has a high standard of living, security, absence of corruption and bureaucracy, excellent ecology, one of the best education and social protection systems. Finnish society is very tolerant of immigrants. In the 70s, in connection with the aging of the population, a state program was introduced to attract immigrants to renew the country's gene pool. So is it worth moving to Finland?
High standard of living in Finland
According to the United Nations Human Development Report, Finland is ranked 8th in the list of the world's most livable countries. The main factors in this comparison are: the average life expectancy of the population, the level of education and the standard of living.
Prices for goods and services are higher here than in Russia, but the average salary in the country is 2500-3000 €, which ensures a very decent and comfortable life.
Ecology is impeccable in Finland
The ecological environment in Finland is known for its prosperity and stability. So, in the ranking of the healthiest countries, which takes into account environmental and demographic conditions (air pollution, access to clean drinking water, etc.), compiled by Forbes experts, Finland ranks third in the world. At the same time, tap water in Finland and, in particular, in Helsinki is recognized by experts as the cleanest in the world. Water is supplied here through the longest tunnel in the world (124 km), carved into the rocks.
Finland has the best education system
According to the UN and PISA research, the Education index in Finland is one of the highest in the world. In 2012, Finland continues to maintain its leadership in the world ranking of education systems, and Finnish schoolchildren, according to the international organization IEA, are at the forefront of students in other countries in terms of school skills.
Finland's national development strategy is based on building a highly educated society, which is why the country spends 6% of its GDP on education every year. For comparison, the average for developed countries is 5.3% of GDP. Finland has achieved international recognition in many fields of science, and Finnish specialists are highly regarded in the European and American labor market.
Due to the availability of education for all segments of the population, including the older generation, many of those who move to Finland for permanent residence want to receive additional second and third education or update their knowledge.
When moving, every immigrant has the right to a personal integration program that includes an educational part – language courses, professional courses or even a new education and diploma.
This is all the information you have to consider before moving to Finland, every expat should be aware of the country he/she is going to spend many years. So Finland is definitely in the top of countries that are worth moving to.
Pained by financial indecision? Want to invest with Adam?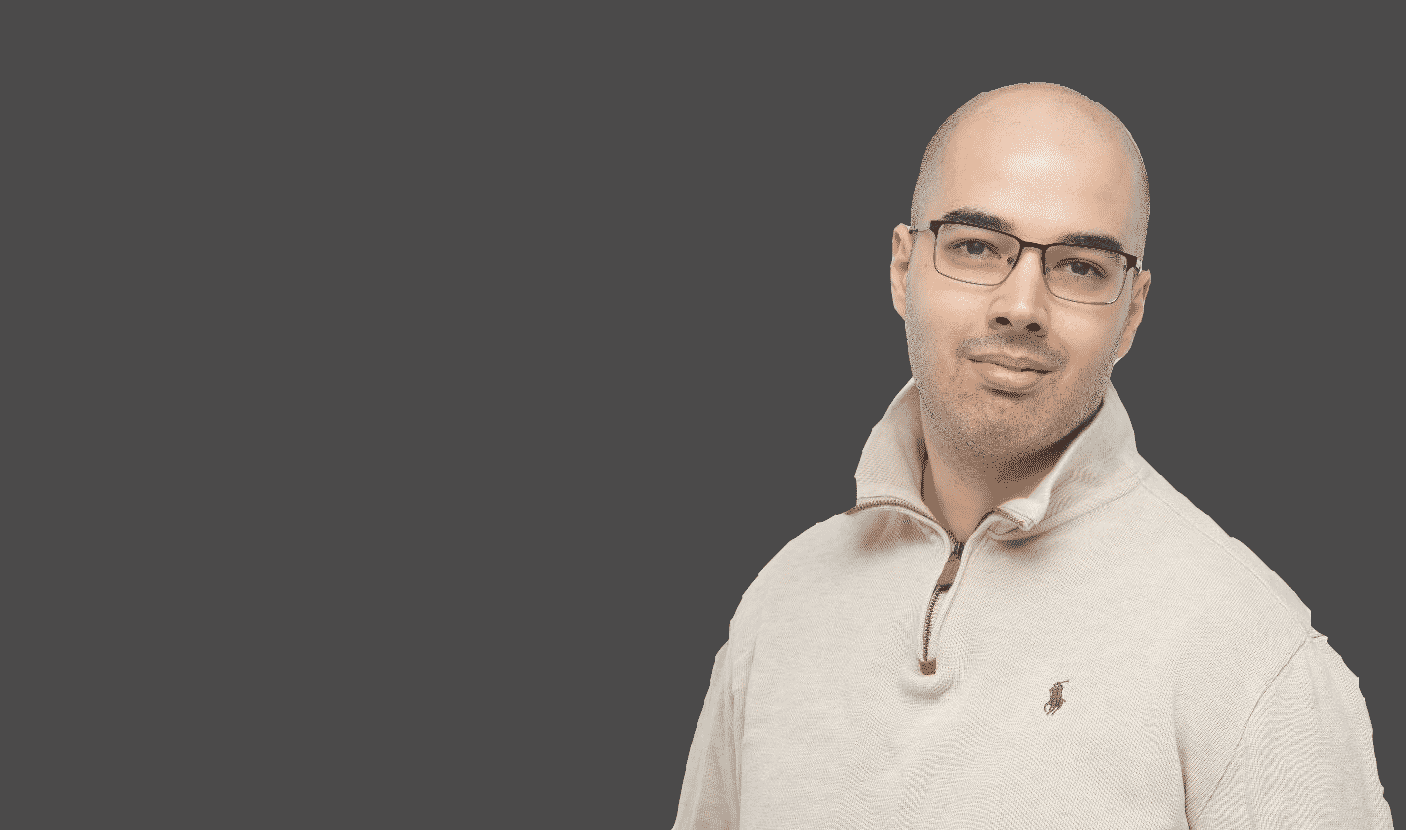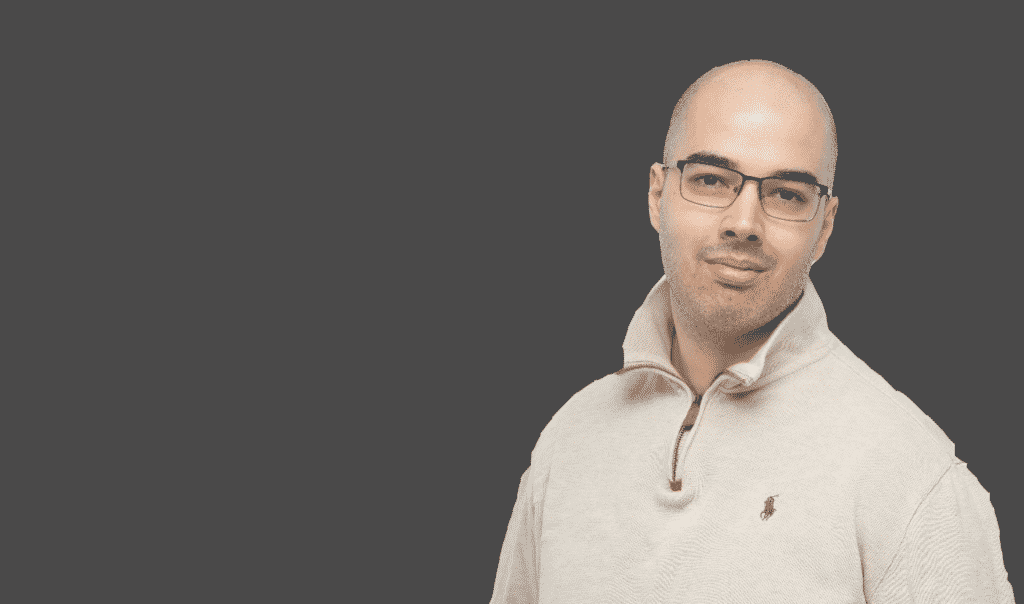 Adam is an internationally recognised author on financial matters, with over 236.2 million answers views on Quora.com and a widely sold book on Amazon
Further Reading
The article below looks at the following questions:
What do millionaires do that most people don't? Is it actions, words, persistence or something else entirely?
Would a person who already lives a comfortable live be any happier getting an inheritance big enough to retire?
What are the pros and cons associated with thinking big?
At what amount of wealth does it make sense to consider yourself wealthy? My definition might be quite different to the typical one!
With so many wrong predictions, why do people still listen to Jim Cramer?
To read more click below