Expat financial advisor in Brunei 2021. This comes after speaking about expat financial advisors for people living in Saudi Arabia and Shanghai.
I will compare some of the options available locally, alongside more portable, online and international options like what we offer.
For any questions, or if you are looking to invest as an expat, you can contact me using this form, or via the WhatsApp function below.
It makes sense to have a portable option as an expat, as opposed to a localised one, and that is something we specialise in.
Introduction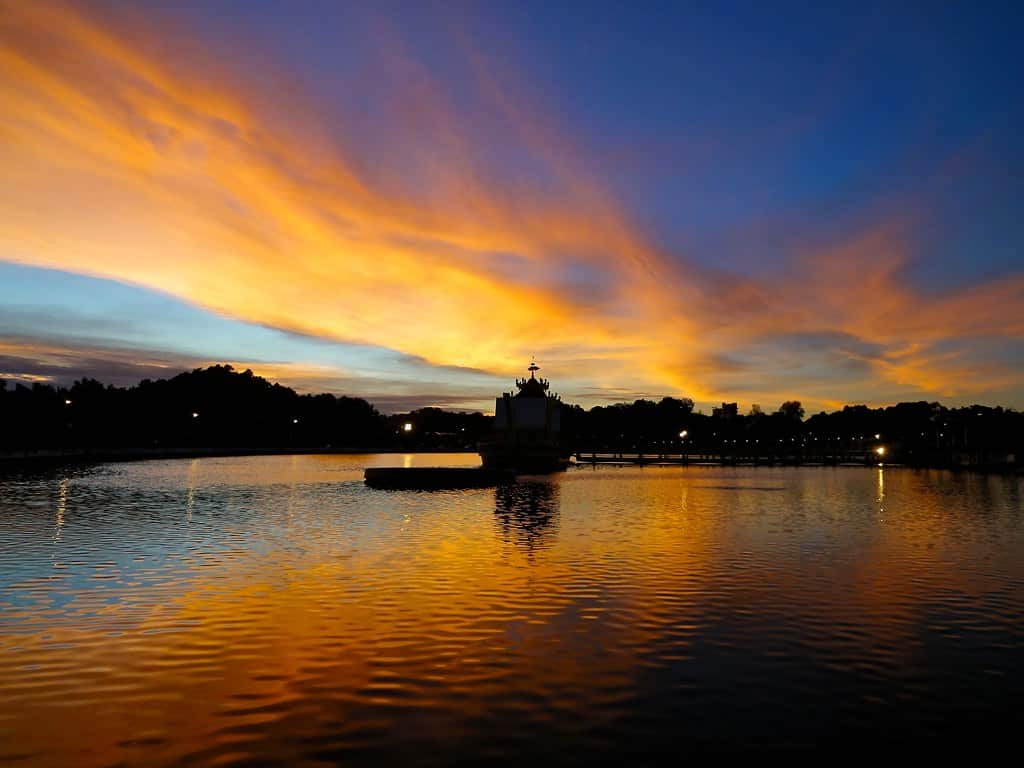 The most important thing for many of us is that often we cannot control over our cash flows. As a result, we will have a difficult life, not understanding where our funds are going. Or maybe you are an expat, and don't know how to invest, save or keep rack of their funds in a foreign country.
In today's life circle we are all involuntarily involved in a infinite financial movement. After all, we carry out various monetary transactions every day, which depends only on ourselves how voluntary this movement will be in the scale of our whole life.
To control the future, you need:
Manage your cash flows;
Turn the future into a set of clear, measurable financial goals;
Make a plan to achieve these goals;
Carry out your plan.
This is a common situation with which a financial advisors works. Along with this, special cases are also possible.
Usually we already clearly see our financial goal and understand what mission we are striving for. What we need is only a specialist who will help us with that, to choose the right strategy for achieving the goal. Here we have to find that one expert who is able to offer the best tools for solving important tasks. In both of these cases, a personal financial advisor will be helpful.
Who is a financial advisor?
Financial advisor – is a very important specialist. He is an investment specialist who knows how to save and increase funds. He assesses the financial condition and resources of his client, develops an investment policy for him, a scheme for working with banks, brokerage and insurance companies, helps him make financial decisions and manage the budget. Ideally, a consultant is able to solve all the financial problems of a company or an individual.
This is a specialist who provides financial policy advice at various levels. He can work both as an individual individual and in the state of a legal entity. This does not change its functions.
He advises clients on how to save or increase money, assesses their financial condition, develops investment policy, a scheme for working with banking institutions, and makes management decisions. And most importantly helps the expats to understand the financial system of the country they moves to.
This category includes the following specialties:
brokers;
investment advisors;
accountants;
financial lawyers;
insurance agents;
financial analysts.
But in this blog post we will be focused on three main types of financial advisors:
bank financial advisors
local financial advisors
online financial advisors
The advisor should be well versed in a particular area of ​​finance, but can also be a broad-based specialist.
What a financial advisor should know?
First, he must have all the necessary skills of the profession. Secondly, it is excellent to know the provisions and laws of legislation in the field of finance and economics. Further, he must understand the market economy, trends in monetary investments.
He must also know how to evaluate financial assets, their instruments. Understand the procedures for purchasing and selling securities in the stock markets. In addition, he should be familiar with modern systems of lending and investment, control and taxation.
In other words, a financial advisor is an advisor with excellent knowledge of any financial, legal and accounting area.
Here are some of the main responsibilities of a financial advisor:
information support for clients on investment issues;
budget development (personal, family, corporate);
Predicting monthly income and expenses – maintaining a financial plan;
selection of individual and corporate investment programs;
preparation of statistical reports (based on the results of the individual's activities, etc.).
Requirements for a financial advisor
Typically, financial advisors have the following requirements:
higher specialized education;
work experience in finance for at least 1 year;
knowledge of financial management and accounting;
knowledge of the stock market and the securities market;
experience in analyzing and assessing financial risks;
PC knowledge.
You may also need:
proficiency in English;
sales skills.
Brunei: Country profile
Brunei is a small oil-rich sultanate located on the northern coast of Borneo, bordering the South China Sea and Malaysia.
Brunei is made up of two non-contiguous parts separated by part of the Malaysian state of Sarawak. The country has sea borders with China and Malaysia.
Brunei claims a continental shelf / exclusive economic zone extending 200 nautical miles from its coast, which extends the territorial waters of Brunei deep into the middle of the South China Sea.
Brunei covers an area of ​​5765 km², a country slightly larger than twice the size of Luxembourg, or slightly smaller than the US state of Delaware.
The country is home to 417,200 people (2015). The capital is Bandar Seri Begawan. The spoken languages ​​are Bahasa Melayu (Malay, official), English, Chinese and the native languages ​​of Borneo.
In 2014, Brunei became the first East Asian country to adopt strict Islamic Sharia law, which in fact had its impact on banking system.
Brunei is mostly home for people from Malaysia or Thailand, but there is a tiny group of expats who come here to work and consequently to live in that time. These people will definitely need to work with a financial consultant who can become them acquainted with the financial nuances of Brunei: such as investments, bank accounts and more.
But first let's see a quick statistics of immigrants of Brunei. The number of international migrants is the number of people born in a country other than the one in which they live.
Brunei's immigration statistics for 2015 amounted to 102,733.00, which is 2.13% more than in 2010.
Brunei's immigration statistics for 2010 amounted to 100,587.00, which is 2.18% more than in 2005.
Brunei's immigration statistics for 2005 amounted to 98,441.00, which is 2.23% more than in 2000.
Brunei's immigration statistics for 2000 were 96,296.00, an increase of 13.63% over 1995.
Now it's time to understand what each type of financial advisors in Brunei present themselves and the rest is up to you.
Bank financial advisors
Moving abroad, mainly expats start their financial careers by opening a bank account. Choosing the right bank and the right account is a rather complicated process that you have to deal with on your own. Foreigners in Brunei need to consult with a bank financial advisor to make sure they have made the right choice.
This type of financial advisor is very much needed when expats are dealing with various types of banking services. One of the most important things expats will need when investing is a savings account.
A savings or investment account is a type of account that offers customers an easy way to withdraw or deposit money anytime, anywhere without restrictions. It is the best choice for both those who want to keep their money safe and those who need to use their money every day.
Brunei has a few banks where you can open savings and investments accounts in this blog post, we will take a look at the best of them with higher interest rates.
Banks in Brunei can be divided into Islamic banks and conventional banks, with the former dominating the industry. Brunei only 7 licensed banks after HSBC left in 2016 and in 2015 Baiduri Bank bought UOB Brunei's retail banking business.
Brunei's banking system is well controlled by the country's Ministry of Finance, which oversees the Financial Services Department (Treasury) and the Brunei Investment Agency.
The Monetary Authority of Brunei (Autoriti Monetari Brunei Darussalam or AMBD) acts as the country's central bank and is responsible for developing and implementing monetary policy, managing the currency, and overseeing financial institutions.
For those thinking of a career in banking in Brunei, this list of the best banks in Brunei is a helpful guide on where to start.
Baiduri Bank
The bank was founded in 1994, and is part of the Baiduri Bank Group which is headquartered in the capital – Bandar Seri Begawan. Baiduri Bank provides banking and other financial services as providing a financial advisor.
In addition to investment securities and electronic financial services, it also offers treasury services, auto-renewal insurance, hire-purchase car finance, and online trading and mutual fund services.
Baiduru Bank operates a network of 13 branches, a financial unit with 2 branches and 29 ATMs.
In 2016, the bank's total income was US $ 30.6 million and total assets were US $ 23.03 billion.
Baiduri Finance Multi-Rate Savings Account
With a multi-rate savings account, you can save some of your paycheck regularly and get higher profits. The more savings you have, the higher the interest will be!
Average Monthly Balance Interest Rates & Interest Rates
BND500 or less – 0.15% p.a.
BND500.01 to BND1,000.00 – 0.155% p.a.
BND1,000.01 to BND5,000.00 – 0.16% p.a.
BND5,000.01 to BND10,000.00 – 0.165% p.a.
BND10,000.01 to BND30,000.00 – 0.17% p.a.
BND30,000.01 to BND50,000.00 – 0.18% p.a.
BND50,000.01 to BND200,000.00 – 0.20% p.a.
Bank Islam Brunei Darussalam
This another Brunei bank was founded in 2005 in result of the unite of two banks in Brunei: the Islamic Bank of Brunei and the Islamic Development Bank of Brunei. Headquartered again in Bandar Seri Begawan, the bank operates 16 branches in four districts of Brunei and has the largest ATM network in the country.
It provides its clients with savings accounts, personal, corporate finance, education and development finance, hire purchase car and consumer goods finance, investment products, life and other insurance products, and SMS banking services.
The bank has 900 employees and serves 200,000 clients. As of 2016, the bank's total profit was $ 244 million and total assets were $ 7.01 billion.
General Saver Savings Account
This is a general savings account that gives you easy access to your money. It will give you:
Worldwide access to your account with a BIBD debit card
Large network of ATMs and branches
Foreign currency and money transfers
Track your transactions with BIBD NEXGEN Online & Mobile
Conveniently pay zakat with our zakat counters
Investments in Brunei property
If you want to invest your money in something more valuable than you can do it with Brunei property.
Many people, even local Bruneans, think that investing in Brunei real estate is a waste of time. "Prices never go up !!" Well, this is only one side of the coin. Many potential local investors fail to appreciate the high return on investment in Brunei real estate.
Property prices in Brunei are not as high as abroad. If you've followed Brunei property prices, you can see a semi-detached house sold for about BND 220,000 4 years ago; a similar property recently built in the neighborhood is now selling for around 270,000 BND. The recent increase in prices is mainly due to the worldwide increase in prices for basic building materials such as steel, concrete, timber, etc.
Typical residential properties in Brunei account for about 75-80% of the value of a building and 20-25% of the value of land. The rise in material prices is largely contributing to the rise in property prices. Construction costs are more or less standard for the entire region. The difference between real estate prices from 3000 USD bungalows in Singapore or Kuala Lumpur and the like in Brunei are the cost of land.
The value of land fluctuates, the value of buildings will only rise due to the uncontrolled rise in oil and steel prices. Thus, since the main price component (building value) for real estate in Brunei is growing, while the secondary price component (land value) remains practically unchanged, we can confidently see some increase in prices in the real estate market in the near future if prices for materials will continue to grow.
Land values ​​are likely to be around 50-60% of real estate values ​​in cities such as Vancouver, Oakland and Melbourne. Whereas in Singapore, Hong Kong and Tokyo, it can be 85% or more. The fact is that the price of real estate in Brunei does not have much room to fall further simply because no one will build a house for $ 200,000 and sell for $ 200,000. (That is, when the value of the land is 0% of the value of the property).
So the conclusion about investing in Brunei real estate is that Brunei real estate is great for conservative, risk averse investors who prefer Bonds, which have a fairly reasonable annualized return on investment, are unlikely to lose capital; not Stocks, which is associated with high risk and high returns.
All this can seen a little complicated for you that is why you need an expert, who will help you with buying property, share with you all the essential information and build cost-effective strategies for your funds.
Local financial advisors
When moving abroad, emigrants face another problem – finding the right way to send / receive money. Here are some examples of when you might need to send money to other countries. If you are:
Traveling abroad and want to save on the exchange rate
You are studying or working abroad and you need to receive / send money to or from your family at home.
You need to send money to yourself because you live abroad and your money is in a bank account in another country or in your country.
Have international customers / suppliers who need to receive / send payments
Earn abroad and want to send money to your bank account home to invest
There are many money transfer services in Angola, but each of them has its pros and cons, and if you are not familiar with the financial structure of the state, commission rates, tax rates, etc., there is a good chance that you choose not the best option. In this case, expatriates simply need to contact their local financial advisor.
Research has shown that there are several methods that financial advisors can offer you and those are Transfer Wise or WorldRemmit.
Online financial advisors
In Brunei, as an expat you will need an online financial advisor more than anywhere in your life. First of all you will not lose time on researches for a bank or local advisor, everything is done through internet.
Over the course of several weeks, our lives went by online much faster than we ever thought. During this pandemic many of us realized that digital relationships can be as successful and fulfilling as our traditional lives.
As we all continue to move towards digital lifestyles, this is a good opportunity to assess which of your existing relationships can be leveraged online.
A virtual financial advisor is a financial planner or advisor who offers financial services over the Internet. They use several methods such as phone calls, video conferencing and text messaging, as well as technological tools to ensure the convenience and safety of their customers.
Working with a virtual financial advisor offers various benefits in the short and long term:
A wider range of talented and qualified financial advisors to choose from, regardless of geographical restrictions.
The ability to work with a consultant wherever you are.
No need to waste time traveling to a consultant's office for a meeting. This can add an hour or more to the time you need to schedule an appointment with your advisor. If the trip to the consultant's office involves a lot of traffic, it will take more time and add stress.
The ability to meet with your advisor on a schedule that suits both of you. If you both agree to meet at 9:00 pm, you can both do so from the comfort of your location. Likewise on Saturday morning or any other time that might suit you.
Bank financial advisor vs. Online financial advisor
There are definitely a lot of differences between these two, and we'll try to show you how you will benefit with online financial advisors. It's much easier with them:
Bank clerk
Each time a new one with repeated calls to the bank
Does not cultivate a financial plan or does it but formally
The main interest is to sell you services. Bigger and more expensive
Targets his own benefit
Financial advisor
You always deal with one person
Develops a personal financial plan in detail
The main interest is you and your well-being
Aims for a long-term partnership
What we can offer you?
In fact, online financial advisors should offer the benefits of a traditional financial advisor, plus a lot more, here's what we can offer you:
Portfolio and Asset Tracking: Get the latest data on your investments and total assets, as well as advice on your investment portfolio. There are many free financial resources you can use to track your investments yourself, but a financial advisor will better understand market volatility and when it's time to rebalance your portfolio.
Risk Analysis: Quickly assess the risk level of any proposed investment and get advice on risk management. Risk management refers to the investor's willingness to take on accounts that can generate very high returns and can suddenly and significantly drop. Generally speaking, your online financial advisor will recommend a more aggressive stance to young investors because their accounts will have more time to recover in the event of a market crash.
We can also help you reduce your perceived risk to potential lenders by starting with a free credit rating and then gradually increasing your number with strong advice.
Mobile functions. Gone are the days when it was planned to make appointments during the financial planner's working hours. With a free online finance consultant, you can view your account from any device, including smartphones and tablets. Make updates and changes from anywhere and anytime.
Keep your information private. Unlike a traditional financial planner, no one else needs to see your personal information and you can be sure that your information is stored securely. When you use the services of an online financial advisor, you don't have to worry about a biased advisor or stockbroker tipping your investment accounts in their favor.
Goal Tracking: Set financial goals and easily see how you achieve them. Services like Mint even offer email and mobile alerts, billing reminders, and more to help you stay on top.
Pained by financial indecision? Want to invest with Adam?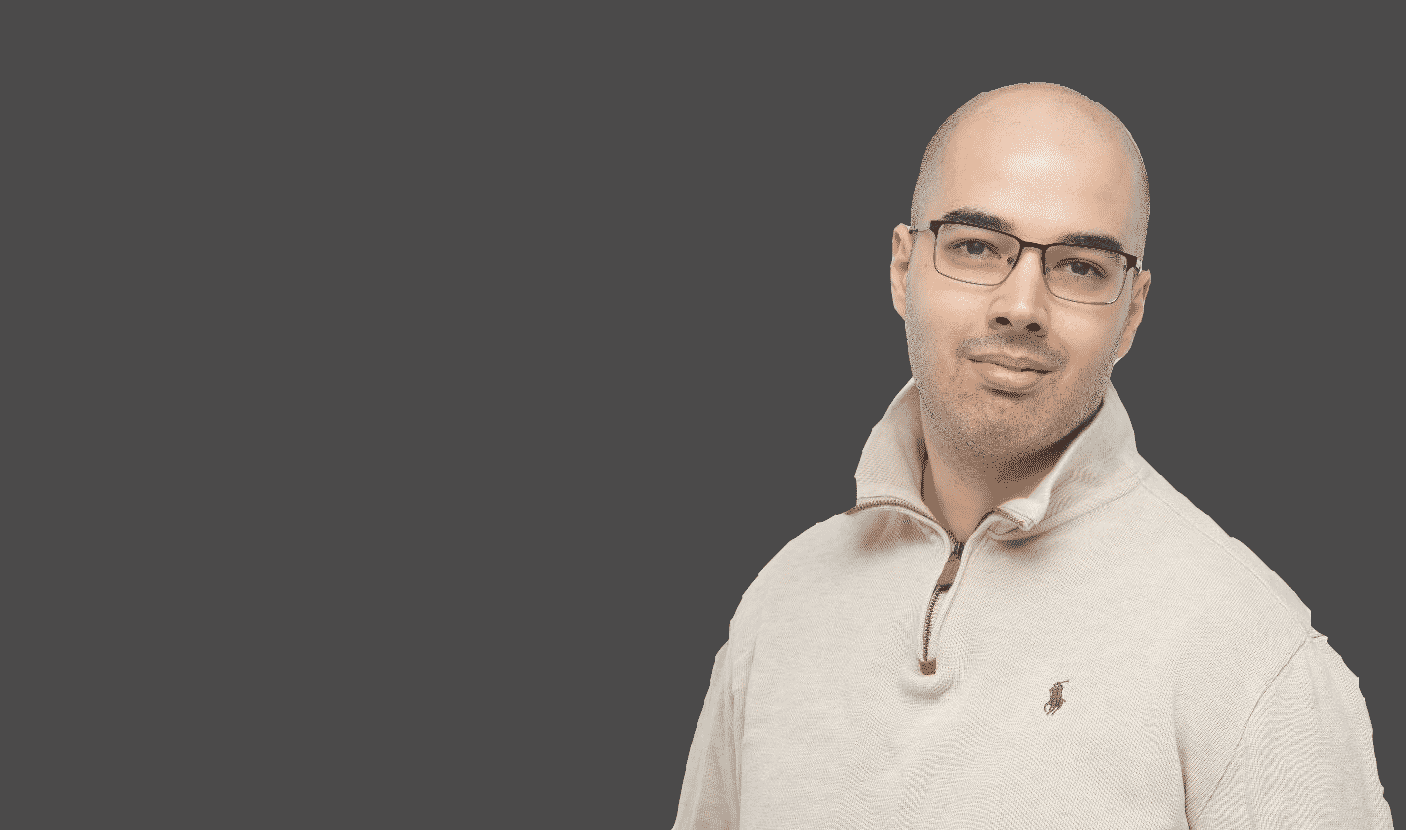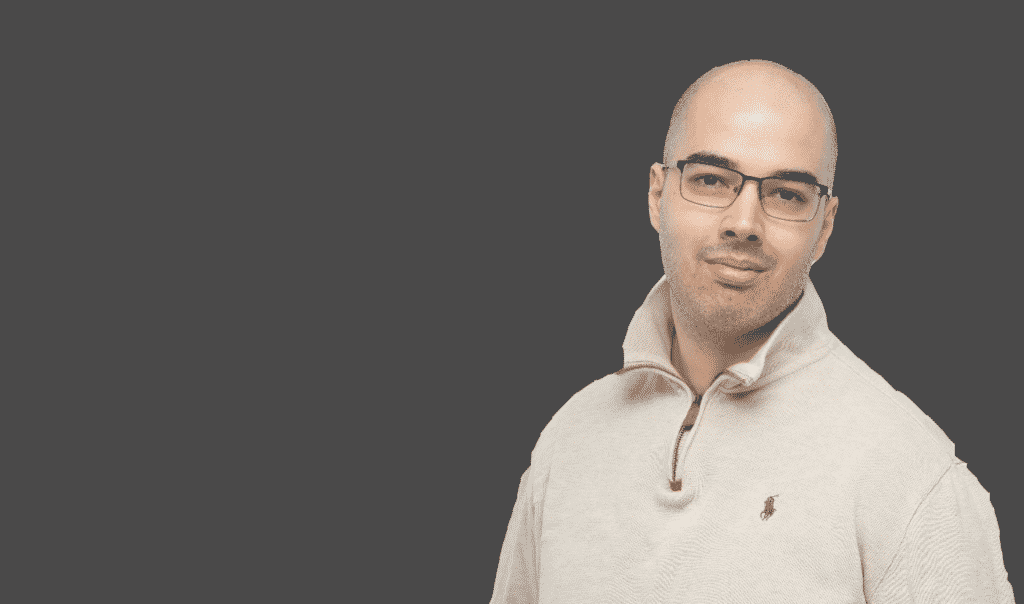 Adam is an internationally recognised author on financial matters, with over 260.9 million answers views on Quora.com and a widely sold book on Amazon