Expat financial advisor in Ecuador – that will be the topic of today's article.
I will compare some of the options available locally, alongside more portable, online, and international options like what we offer.
Nothing written here should be considered as financial or any other kind of advice.
For any questions, or if you are looking to invest as an expat, you can contact me using this form, or via the WhatsApp function below.
It makes sense to have a portable option as an expat, as opposed to a localized one, and that is something we specialize in.
Introduction
The most important thing for many of us is that we often cannot control our cash flows. As a result, we will have a hard life, we do not understand where our funds are going. Or maybe you are an expat and don't know how to invest, save or keep your funds in a foreign country.
In today's life cycle, we are all unwittingly involved in an endless financial movement. After all, we conduct various monetary transactions every day, and it depends only on ourselves how voluntary this movement will be on the scale of our entire life.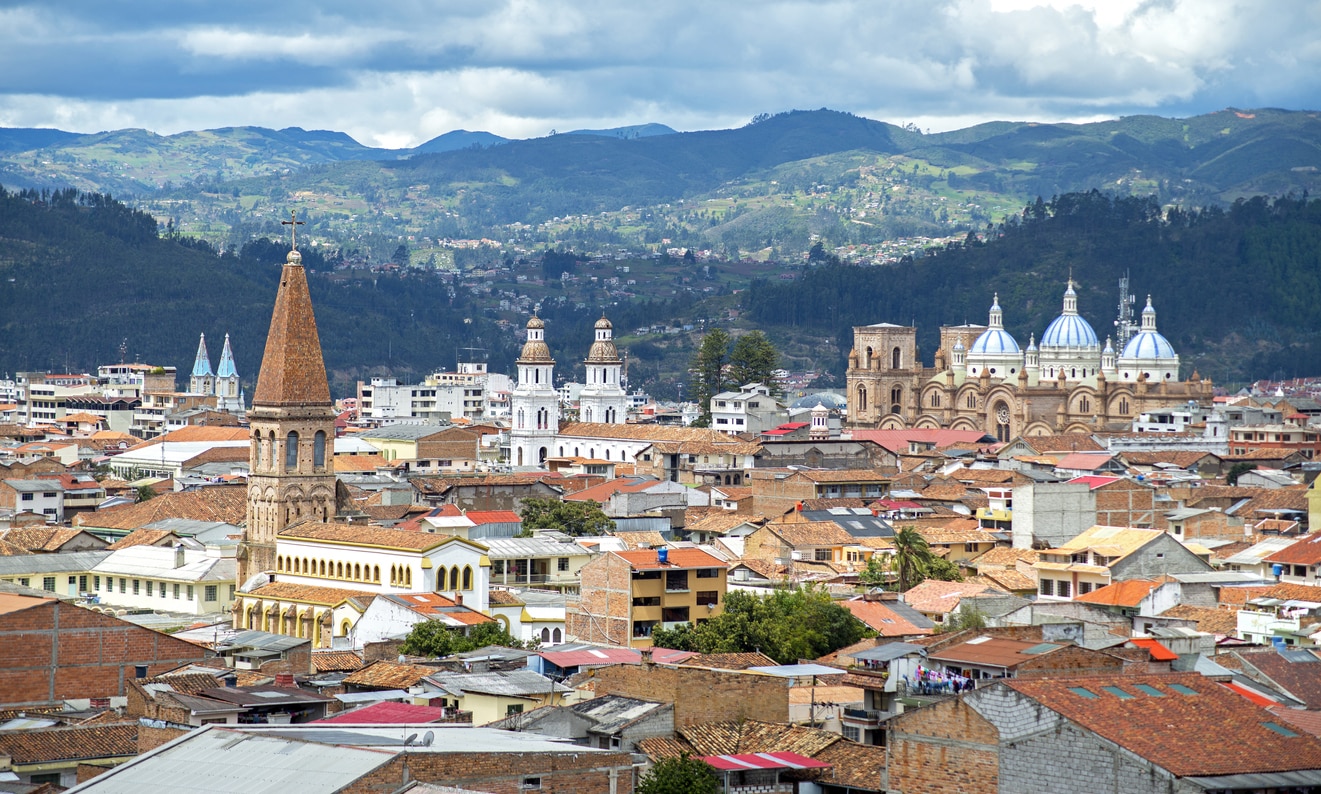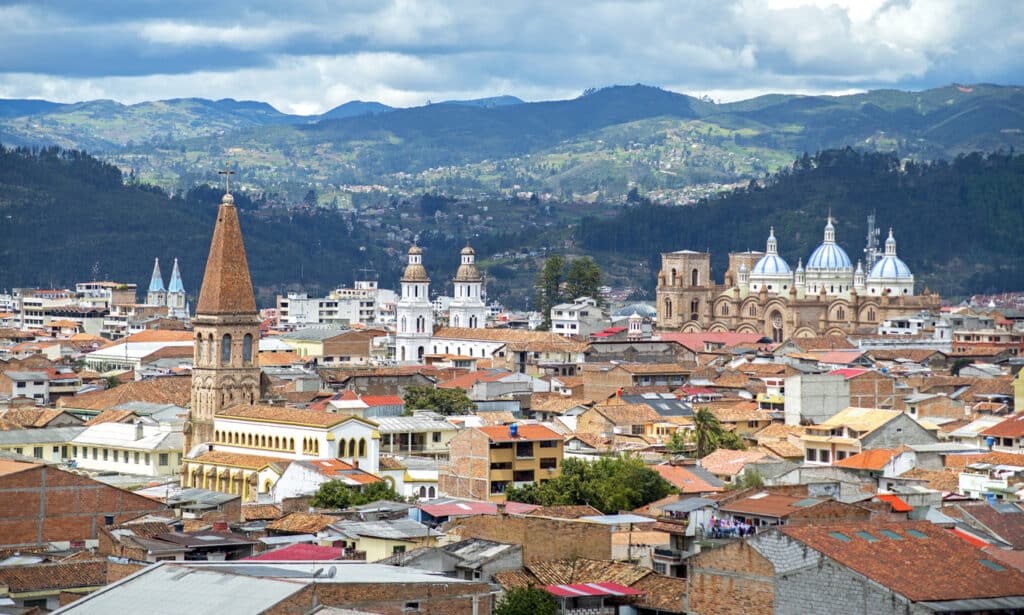 To manage the future, you need to:
Manage your cash flows;
Transform the future into a set of clear, measurable financial goals;
Make a plan to achieve these goals;
Carry out your plan.
This is a common situation that financial advisors work with. Along with this, special cases are also possible.
Usually we already clearly see our financial goal and understand what mission we are striving for. We only need a specialist who will help us with this, choose the right strategy for achieving the goal. Here we need to find the expert who can offer the best tools for solving important problems. In both cases, a personal financial advisor will be helpful.
Who is a financial advisor?
A financial advisor is a very important person. He is an investment specialist who knows how to save and multiply funds. He assesses the financial condition and resources of his client, develops an investment policy for him, a scheme for working with banks, brokerage and insurance companies, helps him make financial decisions and manage the budget. Ideally, a consultant is able to solve all the financial problems of a company or individual.
This is a specialist who advises on financial policy at different levels. He can work both as an individual and in the status of a legal entity. This does not change its function.
He advises clients on saving or increasing money, assesses their financial condition, develops investment policy, a scheme for working with banking institutions, and makes management decisions. And, most importantly, it helps expats understand the financial system of the country they are moving to.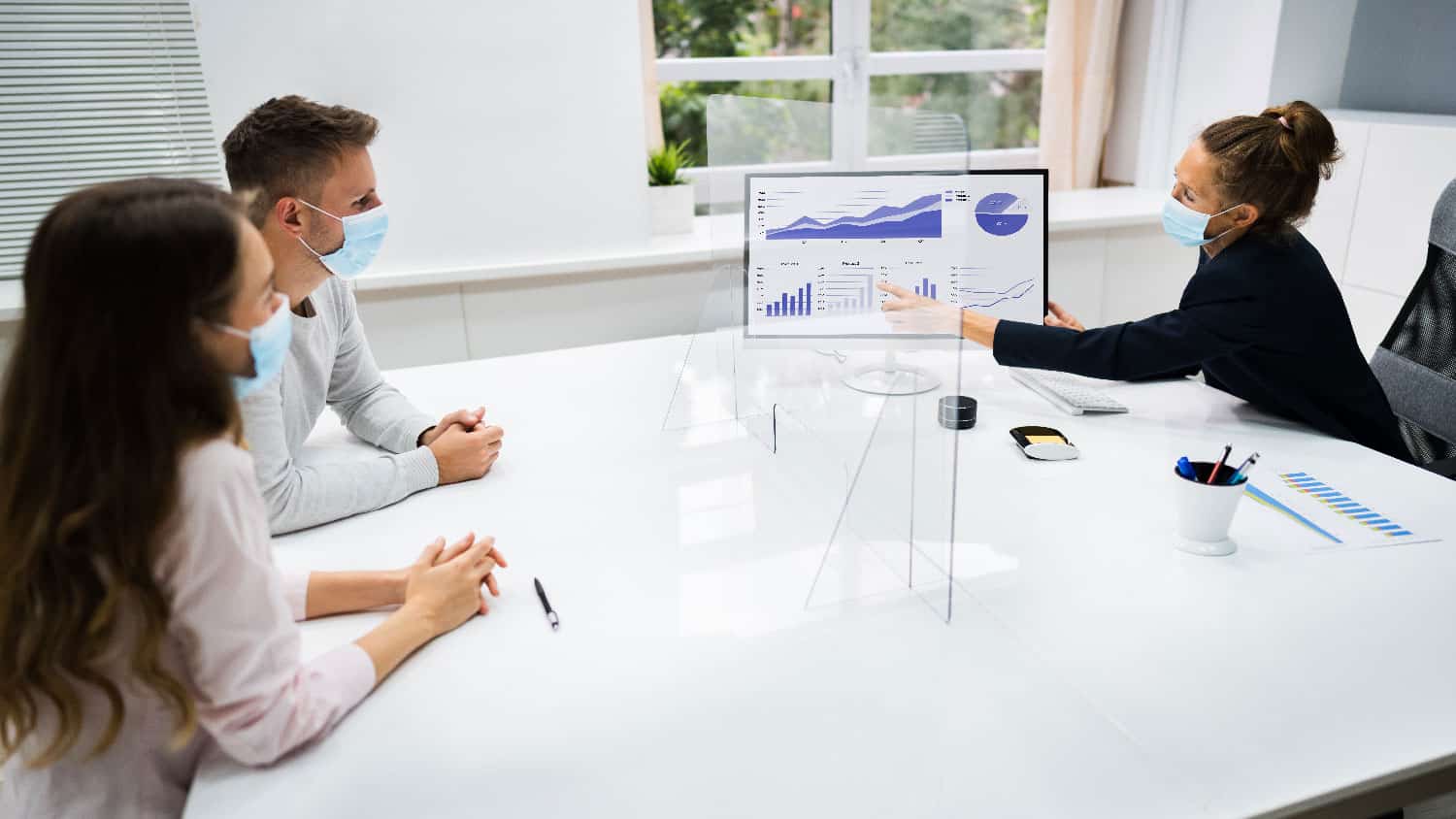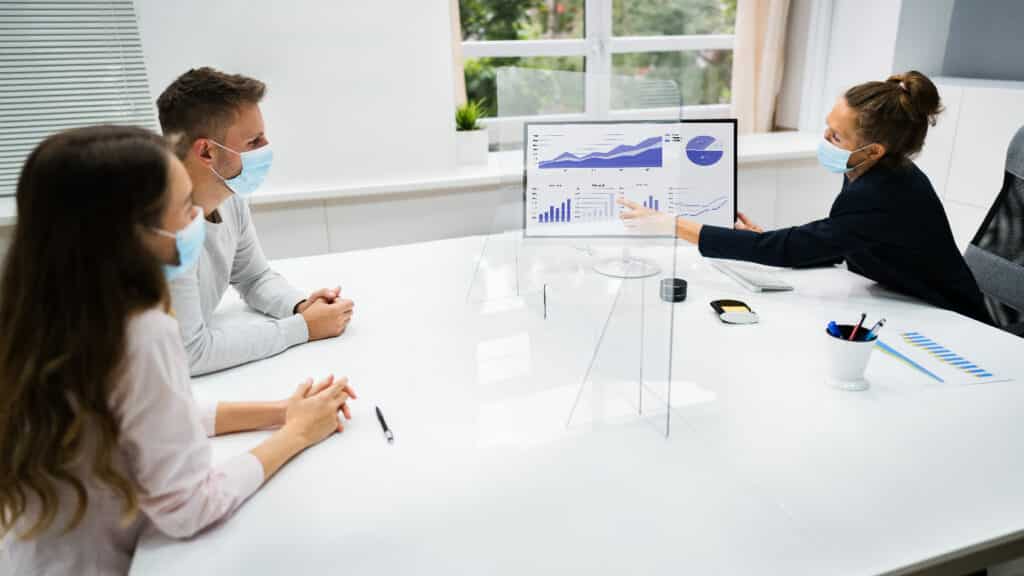 This category includes the following specialties:
brokers;
investment advisors;
accountants;
financial lawyers;
insurance agents;
financial analysts.
But today, we will be mainly focused on three main financial advisors categories, which are:
bank financial advisors
local financial advisors
online financial advisors
The consultant should be well versed in a specific area of ​​finance, but can also be a multi-disciplinary specialist.
What should a financial advisor know?
First of all, the specialist must have all the necessary skills of the profession. Secondly, it is excellent to know the provisions and laws of legislation in the field of finance and economics. In addition, he must understand the market economy, trends in monetary investments.
He must also be able to evaluate financial assets and their instruments. Understand the procedures for buying and selling securities in the stock markets. In addition, he should be familiar with modern systems of lending and investment, control and taxation.
In other words, a financial advisor is an advisor with excellent knowledge in any financial, legal and accounting area.
Some of the main responsibilities of a financial advisor are:
information support for clients on investment issues;
budgetary development (personal, family, corporate);
Forecasting monthly income and expenses – maintaining a financial plan;
selection of individual and corporate investment programs;
preparation of statistical reports (based on the results of human activity, etc.).
Requirements for a financial advisor
Typically, financial advisors have the following requirements:
higher specialized education;
work experience in the field of finance for at least 1 year;
knowledge of financial management and accounting;
knowledge of the stock market and the securities market;
experience in analyzing and assessing financial risks;
PC knowledge.
proficiency in English;
sales skills.
Ecuador: Country profile
Ecuador is a very small country and can offer you a huge number of different vacation options. Preserving its colonial charm, the city of Quito, located at an altitude of 2850 m, is an excellent starting point to start traveling around the country. Not far from the city, in the mountainous regions, there are many picturesque Indian villages with very colorful markets.
To the south of Quito there is a mountain range called the Avenida of the Volcanoes. In no other country is the jungle so easy to reach. Less than an hour flight from the capital and you are in the jungle of the Amazon tributaries. The lack of luxury hotels on the coast is compensated by beautiful beaches and exotic fishing villages, where local fishermen still go to sea on balsa boats.
State on the west coast of South America, bordered by Peru and Colombia. Ecuador in Spanish means "equator", hence the name of the country lying on either side of this conventional line. Ecuador also includes the Galapagos Islands, located in the Pacific Ocean, a thousand kilometers from the coast (in Spanish "galapago" – elephant turtle), consisting of 13 large and many small volcanic islands. The area of ​​the islands is 7,800 sq. km. The population is about 9800 inhabitants. Ecuador borders Colombia and Peru. The total area of ​​the country is 283.6 thousand sq. km.
The climate is equatorial and mountain-equatorial, in the south – subequatorial. Average monthly temperatures in Quito (at an altitude of about 2800 m.) Are about +13 C, in the south from +23 C to +27 C. In the jungle the average annual temperature is +30 – 35 C. Precipitation is from 100 mm. (in the south) up to 6000 mm. (on the eastern slopes of the Andes) per year.
The head of state and government is the president. Legislature – National Congress. Ecuador abolished the national currency. Since September 12, 2000, the US dollar has become the state currency of Ecuador, and the former national currency "Sucre" is completely withdrawn from circulation.
The dollar began to be gradually introduced into circulation in April 2000. The appearance of the banknotes remains unchanged, and the coins will have the same denomination and weight as the American ones, but look a little different.
The pros of living in Ecuador
The weather in Ecuador can be pleasant all year long.
Ecuador offers a low cost of living.
Ecuador offers a pensioner visa with very reasonable terms.
Ecuador is a reasonably safe country.
You can start living in Ecuador as an investor.
You will have access to multiple forms of healthcare insurance and coverage.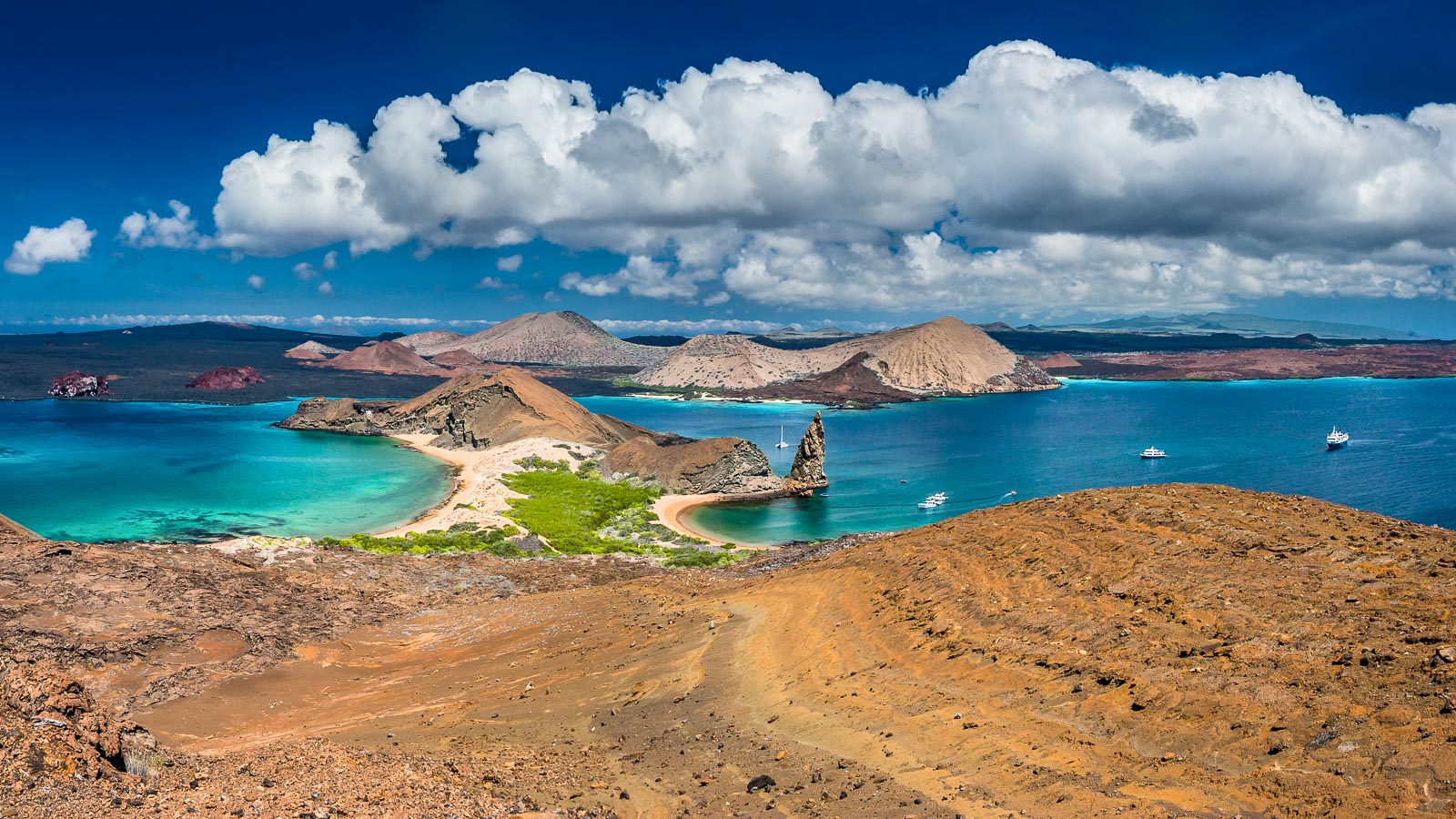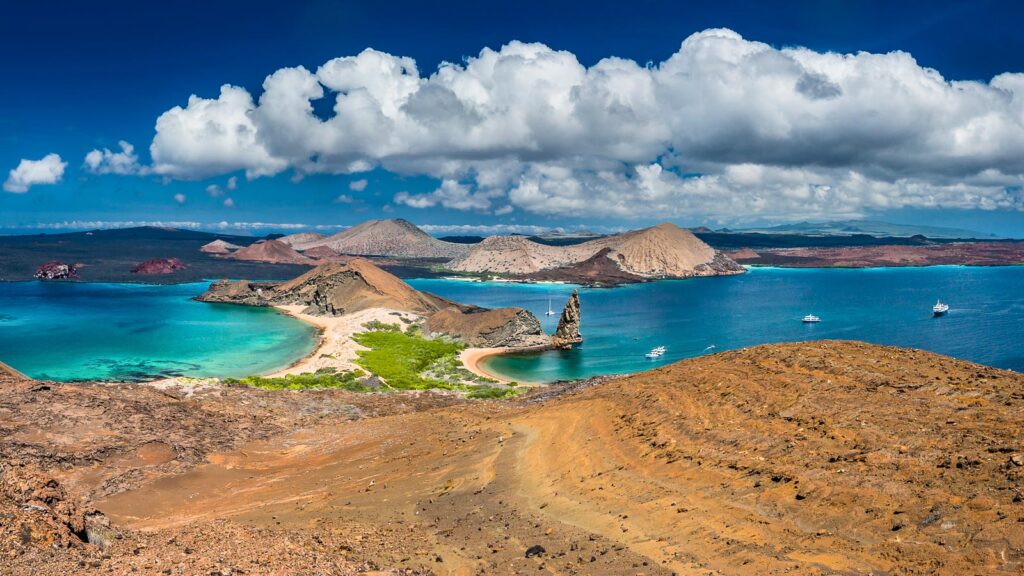 The cons of living in Ecuador
Your utilities can go out at any time.
There is a layer of dust that seems to be on everything in Ecuador.
Residency visas go through frequent policy changes.
You will need to take some time to learn Spanish.
The bureaucracy in Ecuador can drive you insane.
There are some gaps in the public health insurance sector.
What to do in Ecuador?
Expats in Ecuador can safely open their own business. Here are the most in-demand areas of activity:
Real estate. Since housing in Ecuador is inexpensive, even buying a small one-room apartment (25 thousand dollars), you can rent it all year round and receive a stable income. Tourists come to the country constantly and, accordingly, housing will not be idle.
Internet cafe. Very popular in Ecuador. Small investments, and regular and rather large income – from 600 to 1000 dollars per month.
Cars. In Ecuador, they love Russian-made cars, which they buy very well.
The emphasis is placed on your business, and not on labor activity for hire, since there are good prerequisites for this. Low tax rates, as well as income earned outside the country, are not taxed at all.
Ecuador is good for everyone, except for the education system. It is not worth studying here – having decided to move with children, it is best to send them to another country for knowledge.
So to invest or start a business in Ecuador you may need a help of a professional who will give you strategies, advices and tips on how to operate in Ecuador, how to work with the Ecuadorean laws and regulations. Below we will discuss three different types of financial advisors that you can find in Ecuador: bank financial advisors, local and online advisors.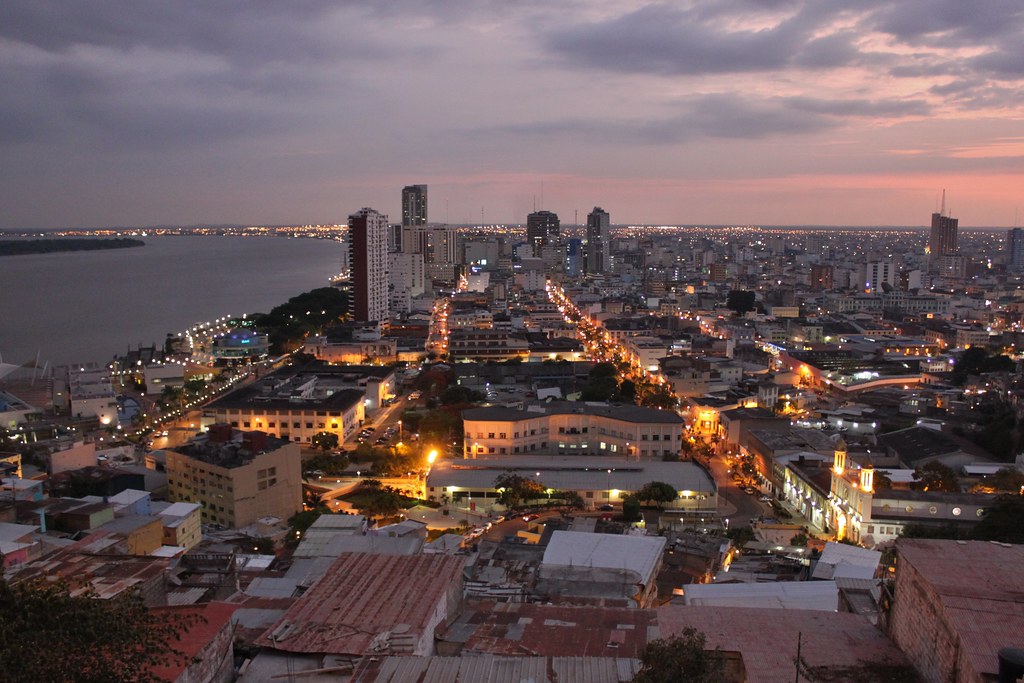 Bank financial advisors
Moving abroad, mainly expats start their financial careers by opening a bank account. Choosing the right bank and the right account is a rather complicated process that you will have to deal with on your own. Foreigners in Ecuador need to consult with a bank financial advisor to make sure they have made the right choice.
This type of financial advisor is very necessary when expats are dealing with various types of banking services. One of the most important things expats will need when investing is a savings account.
A savings or investment account is a type of account that offers customers an easy way to withdraw or deposit money anytime, anywhere without restrictions. It is the best choice for both those who want to keep their money safe and those who need to use their money every day.
Some of the top banks in Ecuador are:
Banco Pichincha
Founded in 1906, Banco Pichincha, the main bank of Grupo Pichincha, is the largest private bank in Ecuador in terms of capitalization and customer base. The bank offers a wide range of banking products and services not only in Ecuador, but also in other countries. The bank serves about 1.8 million customers and operates more than 250 branches in Ecuador.
The bank also oversees several subsidiaries such as Banco Financiero Perú in Peru, Banco Pichincha in Colombia and Banco Pichincha in Panama. He also operates through eight offices in Spain and an agency in Miami.
Citi Ecuador
Citibank, an international financial group, began operations in Ecuador in 1960. Citi Ecuador is the only international bank in the country. It also has the best AAA risk qualification in the market. It provides a wide range of banking and financial services through its two main branches in Quito and Guayaquil.
Produbanco
Banco de la Producción S.A. or Produbanco was founded in 1978 and headquartered in Quito. The bank provides corporate, retail products and banking services to SMEs across the country as well as Panama, Nicaragua, Costa Rica, Honduras, El Salvador, Dominican Republic, Guatemala and the Cayman Islands. She joined the Promerica group in 2014. Produbanco currently employs 13,000 people.
Investing in Ecuador property
Ecuador offers many different investment opportunities as a foreigner and there are many factors that make it a financially sustainable overseas investment. The location alone makes the country easily accessible for export to other countries, and the climate allows for harvesting in agriculture all year round.
Ecuadorian investment opportunities open up in the oil, mining, agricultural and manufacturing sectors, as well as in real estate in Ecuador. One of the industries that is starting to gain traction is telecommunications and utilities, because they are underdeveloped in the country, but still expanding.
If you want to live in the country and enjoy a cultural experience at a low cost, investing abroad in Ecuador can also grant you a residence permit, which has its own set of perks.
There are many reasons why you should consider investing in Ecuador. One of the reasons is that it is an ideal place for exporting goods. The country is located in the northeast of South America, which gives trade access to all of Latin America, East Asia and the US West Coast with access to the Panama Canal, Europe, the Middle East, the rest of Asia, and the US East Coast is also within reach of the countries. More than 2,500 ships leave ports annually.
Ecuador also has preferential access for its products to Colombia, Venezuela, Peru and Bolivia. In addition, under an agreement with the MERCOSUR countries, the export of about 4,000 goods is duty-free to Brazil and Argentina.
Local financial advisor
There are many misconceptions about the role of a financial advisor and the differences between financial market professionals. The reality is that having an expert to help you navigate the financial market and choosing a catering investment based on your individual needs can be extremely beneficial in the long run. Especially local fiduciary consultants who are legally and ethically obligated to always put you first.
Many people prefer a local financial advisor because of the convenience, interaction, and more. Here are the main reasons and benefits of choosing a local consultant:
Face to face communication
Yes, some people only trust in person, especially when it comes to money. If you are uncomfortable doing business online, a local financial advisor may be the right fit for you.
Many people prefer personal, human contact – especially the older generation who grew up on bricks and mortars rather than doing business online, which is why a local financial advisor is the type of advisor of choice.
Besides managing your investment portfolio, the benefits of a traditional local financial advisor include the ability to discuss your questions and concerns as often as you want, anywhere.
Face-to-face meetings can help you clarify your costs and goals by scheduling an assessment appointment and scheduling regular reviews. All consultants are individual, which is why it is so important to take a close look and ask questions to find someone who suits your individual needs.
Ecuador is a foreign country and for many expats the laws may be different, investment options, savings accounts and more may require different skills.
The key decision is a local financial advisor. They are usually educated and focused on the laws and regulations they follow in the country. So they are a great resource if you want to invest locally to drive growth in your area, city, or state.
Keep in mind that local investment can bring you two rates of return – one directly for your portfolio and the other through your community. There is growing evidence that, compared to their non-local counterparts, local businesses have two to four times the impact on local economic development for every dollar spent on them.
So, if you have an investment portfolio that includes local businesses, your dollars will continue to circulate and increase the well-being of your entire community by creating new jobs, increasing income, and ultimately supporting funding for schools, parks, police. and fire services; and safe and prosperous areas.
An expert, local financial advisor can help you with due diligence to make sure your local investment makes sense.
Online financial advisors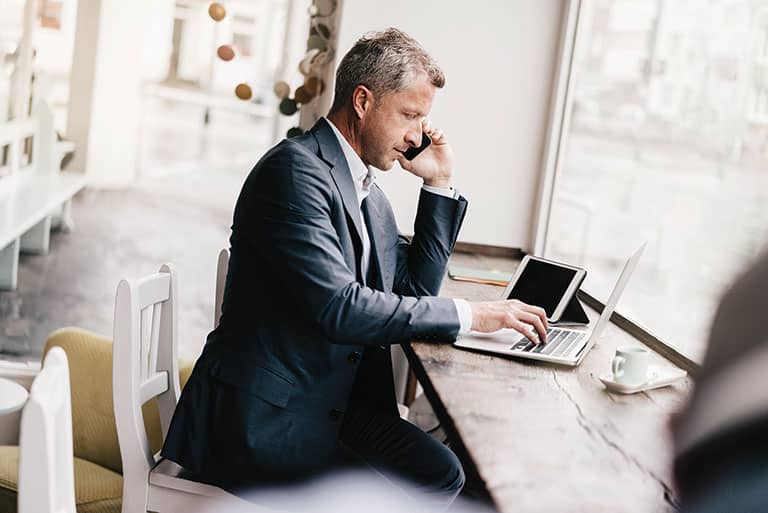 This is by far the best option. The concept of having a financial advisor on the Internet is a relatively new concept.
This is a model that has successfully proven itself in all developed countries. Generations X and Y are used to interacting with people on the Internet. Whether you share selfies with friends and family on Facebook and Instagram, or via Skype video calls, we are open to daily online communication with those who matter to us.
Here are some of the benefits of an online financial advisor who will tell you about the benefits of a financial advisor who uses technology and wants to contact you.
If you're in a relationship and your finances are combined, your financial planner needs to talk to both of you, so we're all on the same page.
There is nothing worse when a partner tries to explain to another partner a conversation they had with their financial planner (they said something about money by mistake …)
However, in today's society, getting both of you in the same room in one place can be extremely difficult.
You might both be at work, or one might be at home with the kids and the other might be at work.
Having an online financial planner solves this problem. You can join a video conference wherever you are, and your partner can also join the same conference.
You all get the same message and know exactly where you are with your finances and what next steps you need to take to achieve what you want.
Financial planning requires a LOT of documents. Those who receive basic financial planning advice will easily find hundreds of pages of documentation with advice included in it.
There will be many documents that will also require your signature.
Where do you keep all this documentation? Especially if you love to travel?
As an online finance consultant, we are taking advantage of technological advances. Therefore, we can safely send you all these documents online by email.
But the most interesting thing is that you can put your electronic signature! Use a few clicks to sign documents to flip your superuser, customize attachments, and implement Plan B.
All of these documents will be securely posted on an online portal that only you and your online financial advisor have access to.
Many people can approach this with skepticism, which also has its own explanation. It's a relatively new concept and it's hard for people to get used to some of the things that can also be done on an online platform, but it's a great tool that saves you time and benefits in the first place.
This is all the information you need to know on how to get a financial advisor in Ecuador to help you with every financial goal you need to achieve. The choice is, of course, up to you, but online financial advisors are definitely winning this competition.
Pained by financial indecision? Want to invest with Adam?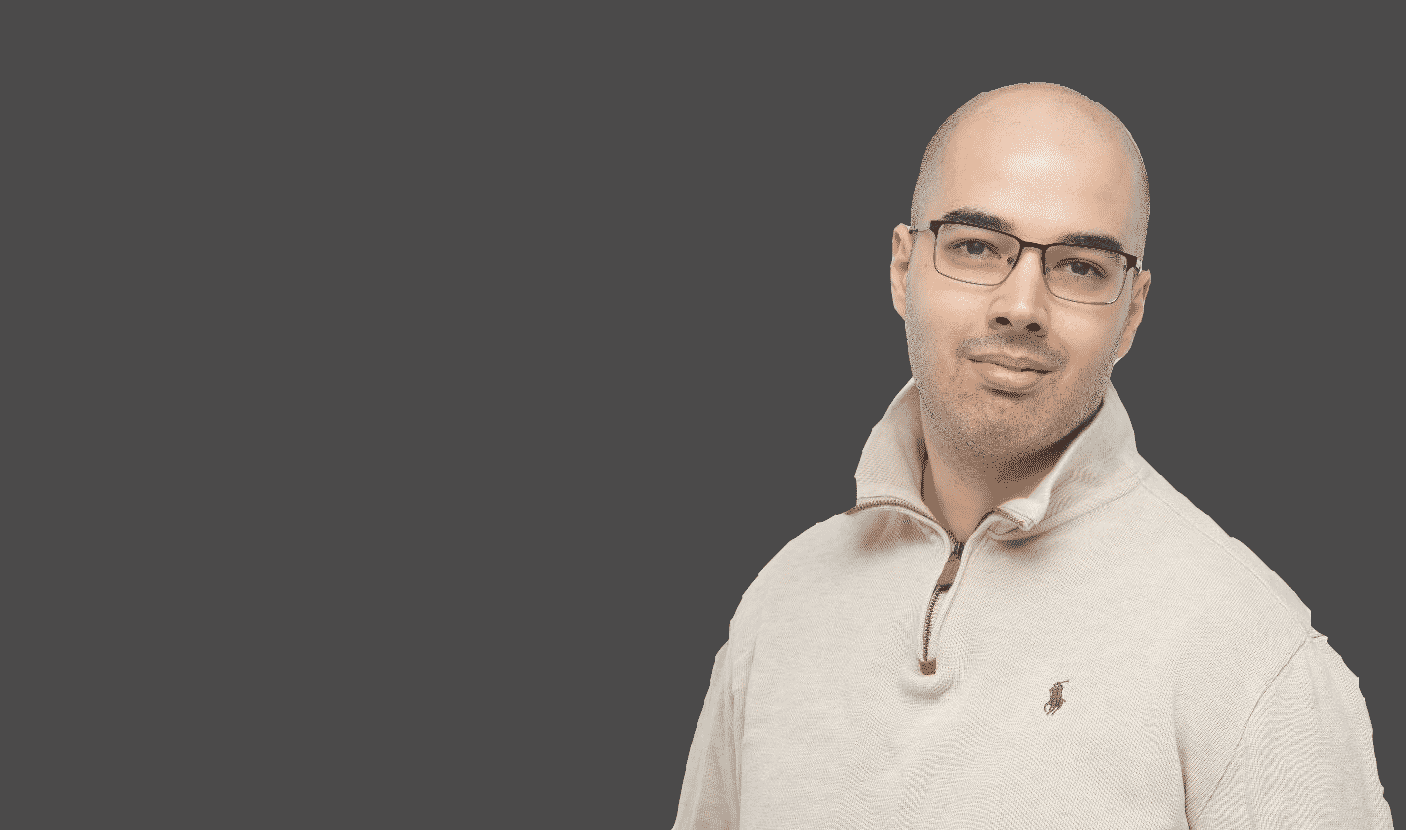 Adam is an internationally recognised author on financial matters, with over 307.2 million answers views on Quora.com and a widely sold book on Amazon
Tags
bad things about living in ecuador
,
Banco Pichincha
,
best expat financial advisors
,
Citi Ecuador
,
Cost of living in Ecuador
,
cuenca ecuador
,
dangers of living in ecuador
,
ecuador cost of living reddit
,
ecuador financial advisor
,
ecuador financial advisor reddit 2021
,
Expat financial advisor in Ecuador
,
Expat financial advisor in Ecuador reddit
,
financial advisor in Ecuador
,
is ecuador a good place to live
,
is it safe to retire in ecuador
,
is living in ecuador safe
,
living in quito reddit
,
moving to ecuador with family
,
panama expat reddit
,
Produbanco
,
pros and cons of living in cuenca ecuador
,
Requirements for a financial advisor
,
retirement in ecuador requirements
,
What to do in Ecuador?
,
Who is a financial advisor?