Expat financial advisor in South Africa 2021 – that will be today's topic.
This comes after speaking about expat financial advisors for people living in Saudi Arabia and Shanghai.
I will compare some of the options available locally, alongside more portable, online and international options like what we offer.
For any questions, or if you are looking to invest as an expat, you can contact me using this form, or via the WhatsApp function below.
It makes sense to have a portable option as an expat, as opposed to a localised one, and that is something we specialise in.
Introduction
A financial advisor is a financial policy consultant who can work either independently or on the firm's staff. By the way, a financial consulting firm can also be referred to as "financial advisor." This article is for those who are new citizens in South Africa and want to invest their funds in a right place and need a professional advice.
In this blog post we will talk about financial advisors, their role in your finances, how they can help you to achieve your goals. To do this we will consider three different types of financial advisors:
Bank financial advisors
Local financial advisors
Online financial advisors
People always turn to a financial advisor for help when they need to make some strategic decisions or assess the state of the company's finances. For example, you need to determine the concept of financial management, the feasibility of buying or selling debts, make a decision on the sale or purchase of securities, and analyze the resources of the enterprise.
Some companies need the constant help of such a consultant. For example, they need a person who is able to develop a competent investment policy, schemes for working with banks, assess the creditworthiness of an enterprise and determine ways to improve it, help with advice in capital management (choose sources of replenishment, calculate growth rates, etc.), predict the consequences of certain or other actions. In such cases, the company/individual cooperates with a consultant on an ongoing basis or even enlists him on its staff.
A financial advisor can also specialize in a certain area: attracting investments by issuing securities (investment advisor), investing in securities of other companies, asset management, etc.
It should be also noted that not only any company, but also an ordinary person who needs to figure out how best to invest their money can turn to financial consultants for help. The consultant helps to develop personal financial plans, open an investment account, choose a suitable mutual fund, shares to buy, etc.
Let's now start reviewing the three above mentioned financial advisor types and understand which of them will be the most suitable for you. And we'll start from bank financial advisors, we'll review some of the best investing accounts in South Africa and also overview the investing in South African property option.
Bank financial advisor
Many banks provide the opportunity to use their financial advisors for your investments. They may even offer incentives such as lower fees or a free check if you have an investment bank account.
Please note that your bank advisor is not a free and you have to pay additional fees. Typically, there is a minimum amount they want you to continue investing through them to maintain the service. You may want to work with your bank because you already have a relationship with it. However, it is important to make sure that your bank's investment services are right for you.
People will choose to use their bank because they believe the advisor is more trustworthy or because it makes it easier to find a financial advisor.
A bank consultant will probably be able to offer you a wide range of investment as well as life insurance options. Brokerage fees should be comparable to other independent financial advisors or brokerage firms. When you are thinking about investing, having a reliable company and name can be reassuring.
While maintaining a well-established relationship is pleasant, you should find out what happens if you need to change banks because of your move or a similar reason. You may want to leave your investments with the bank even if you don't have an account with them.
If you thinking of blocking money for a while, a fixed deposit account can be a good option. A fixed deposit is more like a savings account, however, your investment has an expiration date and a fixed rate.
The main investment is withdrawn at the end of the fixed period (term) agreed upon at the time of the deposit, and at this stage interest will be charged on it.
There are various types of time deposit accounts that one can invest in in South Africa. To get the most out of your fixed deposit investment, you must set clear goals before committing your money to a fixed deposit account.
When opening a deposit account with a fixed deposit, you need to consider the following points: the period in which you are ready to invest your money and the range of interest rates that you want to earn.
We will discuss the best fixed deposit rates available in South Africa. Since time is a factor when opening a time deposit account, we list the highest fixed deposit accounts in terms of interest rates for periods of 3 months, 6 months, 12 months, 24 months and 60 months. Note that all the rates are available in South Africa as of 2021.
Here are two of the South African best investment account rates as of 2021, where you can open an account and start your investment:
The first is an African bank with a nominal interest rate of 9.23% for investments with a fixed deposit for 60 months. The effective interest rate is 11.11% and the semi-annual interest rate is 9.03%. The minimum investment for a 60 month time deposit account is RR 500.00.
African Bank is offering 7.5% per annum for their 36 months term deposit account. The six-month interest rate on the account is 7.37% and the effective interest rate is 8.08%.
Banks offer higher deposit rates to attract quality investors; this trend leads to competitive rates in the market, which is an advantage for you as an investor.
The African bank used this as an opportunity to re-capitalize after its collapse and came under supervision in 2014. To date, their rates have risen and become very competitive compared to previous years.
The Bank offers a nominal interest rate of 7.25% for 24-month term deposit account. The minimum deposit amount is about R500.
While the principal can be accessed after the expiration date, interest payments can be made monthly, every 6 or 12 months.
Discovery Bank offers a range of fixed deposit accounts with competitive interest rates. A minimum of R10,000 must be deposited into the bank's 60-month term deposit account.
For a 60-month term deposit account, investors receive an effective interest rate of 8.35% on their investments. The nominal interest rate is 7% per annum.
With a nominal interest rate of 6.9% for a 36-month term deposit account. The account has an effective interest rate of 7.64% at maturity. The minimum deposit for this account is R10,000.00.
Digital banking in South Africa has increased in recent years, prompting an increase in demand for more banking products. New banks have emerged that are looking to revolutionize our banking operations in South Africa.
Discovery Bank is a bank that takes internet banking seriously and has implemented behavioral banking to promote healthy banking. As a new bank, Discovery bank has some of the best time deposit accounts in South Africa.
Discovery Bank offers an interest rate of up to 6.6% on a minimum deposit of R10,000 for their 24-month term deposit account. The effective interest rate on the account is 7.03%.
Although Discovery Bank has its first wave of new customers in early 2019, the bank is taking the banking industry by storm. Their rates are very competitive, not to mention their transaction account.
The company offers very competitive rates on a 12 month term deposit account. Term deposit account for 12 months offers a nominal interest rate of 5.8%. The effective interest rate is 5.96%.
Investing in South African property
If you are interested in something different, more than opening an investment account in one of the South African banks, that investment in this country's property will be the greatest option. Of course, here you will need the financial advisor's help as an expat, who can give you professional advices and strategies to successfully achieve the goals, and also make you acquainted with the legal and financial part of South Africa.
Anyways we have also prepared a short overview on how to do that.
Over the past decade, the global real estate market has seen a slew of trophy properties in many countries, but none of them has the financial benefits of investment properties in South Africa.
As one of the few investments that generate income while your investment rises in value, property in South Africa is undoubtedly one of the most attractive investments, generating a wave of interest from both local and international buyers.
Despite a turbulent year driven by rising inflation and interest rates, South Africa's real estate market is finally on the rise. In fact, residential and commercial real estate has grown by almost 20% over the past few years.
Real estate experts and financial advisors expect it to grow by another 12-15% this year. Yes, the situation has certainly changed and investing in real estate in South Africa is not only one of the biggest investments you can make, but there is no better time than to do it right now. Everyone talks about the wonderful investment property opportunities in South Africa.
Five reasons to invest in real estate in South Africa
1. Investments in real estate provide relative stability
Investing in the stock market can often bring big returns, but it is also very volatile and there is always the possibility that you will lose most of your capital. Experts often advise to balance your investment portfolio with a relatively stable option. Note that South African real estate market is just one of those options.
2. Lack of property in South Africa
The country's turbulent political past has left South Africa with a shortage of good housing, and the government has made addressing this a priority. This focus on housing will lead to long-term structural growth potential in the South African real estate market, with people moving to better neighborhoods and more expensive homes for a long time to come.
3. Property Cycles in South Africa
Many people dream of their own property and the added sense of security and comfort associated with an ever-growing property. When young people drop out of school and enter the working world for the first time, they enter the ownership cycle, renting an apartment, then buying it, selling it, and then buying a small house or townhouse. They will become more financially secure over the years and then be able to invest in their dream property, which they will likely sell when they reach retirement in order to return to a smaller home or townhouse. The high demand for real estate in South Africa means that the discerning investor benefits throughout the property cycle as any investment is bound to generate high returns.
4. Stable against an unstable world
As the aftermath of 9/11 echoed around the world, everyone now realized how extremist attacks could have an extremely negative impact on the economies and stock markets of the affected countries. Terrorism is certainly a global issue, but when it comes to South Africa, experts believe that this country remains one of the least affected by extremist activities. This balanced position is a catalyst for interest in foreign real estate investment. The increase in foreign investment will certainly stimulate an already active economy.
5. High rental rates for real estate.
A series of interest rate hikes and rising inflation have fueled an increase in the number of people choosing to rent rather than buy property in South Africa. This means that the rental property market is becoming an increasingly popular property investment option across the country, especially in major cities. Renting out property will also help you pay off your bond while the value of your home is steadily increasing.
Local financial advisors
You probably have a family, child or parents abroad and are here in South Africa to work, invest or do business. Sending money home is a very common thing for almost every expat, popular methods are very expensive and tax-ineffective, and you lose a very large percentage that is not suitable for regular money transfers.
If you've ever sent money abroad, you understand what we're talking about. The reality is that sending money should be much easier and cheaper than it is today in many financial service providing companies. This is why this is not the case when you are using a bank.
Banks and brokers will suggest you a lower rate than what they use when trading with each other. They do trading with each other at "interbank" rates, but that's not what you will receive. Thus, you lose extra money on top of the transfer fees.
This is a problem that the peer-to-peer money transfer company TransferWise or World Remit was created to solve. They offer a cheaper way to send money between countries. There are many international money transfer companies that can offer lower fees and suitable exchange rates, and you should definitely contact your local financial advisor who can help you with this. He will suggest you a money transfer company currently operating in Nigeria and offer you a lower commission system.
Online financial advisors
Finally we got to the best version of the financial advisor of 21st century. You don't have to lose your time on different unnecessary things, such as waiting for an appointment with your expert, or spending your time on moving from your place to his office, etc. These kind of processes are cut off and now you can connect your financial advisor through your phone, from wherever you are.
Individual investors are changing their needs from the more traditional relationships with brokers and planners in the past to online portfolios. This does not mean that this is the right choice for everyone or that local planners can no longer offer anything of value, it just means that online investing is fast becoming the most popular way of managing their money for individual investors.
Why is this happening? Partly because online brokerage services are so easy to use. Even newbies to the internet and investing can sign up, log in and start trading in less than an hour. This is very attractive for investors who would like to manage their own portfolio rather than contacting a broker or planner every time they want to complete a trade.
Another factor is the rapid development of the Internet. During the 80s and 90s, the Internet evolved from a new way of communicating and doing business to the most powerful communication tool the world has ever seen.
As a result, the average investor receives more quality and inexpensive investment information than ever before. Investment research sites have also made huge strides in the past ten years. Novice Internet-savvy investors can quickly learn to use investment research and analysis tools that are just as effective as those used by investment professionals.
What we can offer you?
Build financial plans with budget templates that are comprehensive enough to include college funds, estate planning, insurance investments, long-term investment management, spending trends, and retirement planning.
Analyze your debt, understand how debt management works, and develop a debt repayment plan using an online financial planning tool.
Access to finance at any time. You will not have to make appointments with a financial planner or schedule office visits. What you have to do is just log into your financial planning website and access information from the comfort of your place!
Analyze your financial situation and run scripts to answer "what if" questions about your financial future. If you want to modify your either short-term or long-term savings goals, you can change your financial plan at no additional cost.
Keep your information private. In contradistinction to a traditional financial planner, no one will have access to your personal information, and you can be secured and know that your information is kept. When you use the services of an online financial advisor, you don't have to worry about a biased advisor or stockbroker tipping your investment accounts towards them.
Create quick reports and easily understand them. If you sign up for online financial planning assistance, you will be able to extract data and get an idea of ​​your personal capital with a click of your finger. What's more, us you will be able to read the numbers printed on your report in an intuitive, easy-to-read layout, which means you have the freedom to control your funds on your own. , no math degree or professional financial help required!
How to find my financial advisor?
Sometimes it seems overwhelming to find an online financial advisor that you can trust with all your financial goals and nuances and funds in general.
To find them, you can open the yellow pages and find many financial advisors offering services in South Africa, or go to Google and browse the many financial websites available for you to choose from.
But don't take the word of online finance consultants – if you stumble upon a promise to get rich quick, you realize that this is probably too good to be true.
In any case, you can save your time and stay with us, reliable professional who will help you achieve your financial goals. From investment accounts to college savings, credit card debt to retirement planning, our online financial planning tool has all the features to help you budget and plan accordingly. You are in good hands here and will definitely be able to achieve your financial goals in South Africa.
Pained by financial indecision? Want to invest with Adam?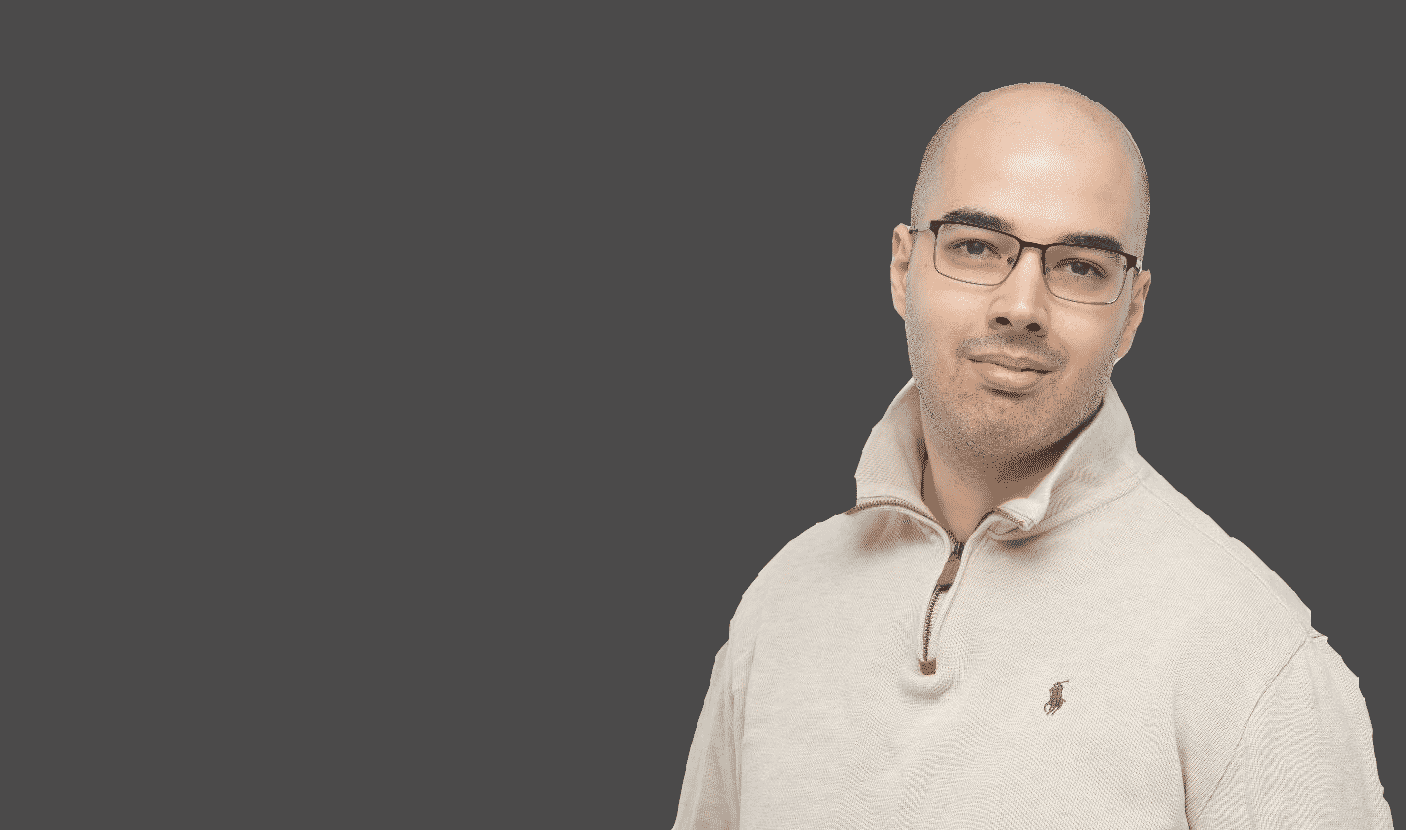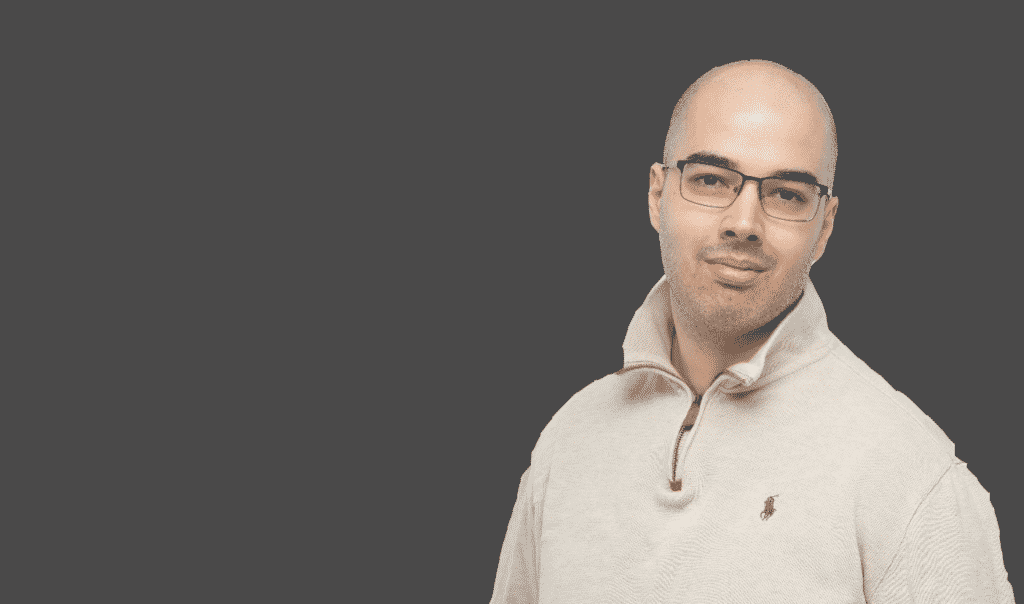 Adam is an internationally recognised author on financial matters, with over 260.9 million answers views on Quora.com and a widely sold book on Amazon