This article will look at the various aspects of living in Dubai. It follows on from my article about the cost of living in the UAE.
If you are looking to invest in expat-specialised solutions or have any questions, don't hesitate to contact me or use the WhatsApp function below.
The best time to make financial plans as an expat is just before you move, or after newly arriving.
Introduction
In this guide, we are going to have a brief insight into the details for making a living in Dubai. Moreover, this guide would be very helpful for the people who are moving over to Dubai for employment, education, or retirement purposes.
To begin with, let us have a general insight into the details regarding the country before we could go into our topic for today, i.e., 'Expat Guide to living in Dubai.
Dubai: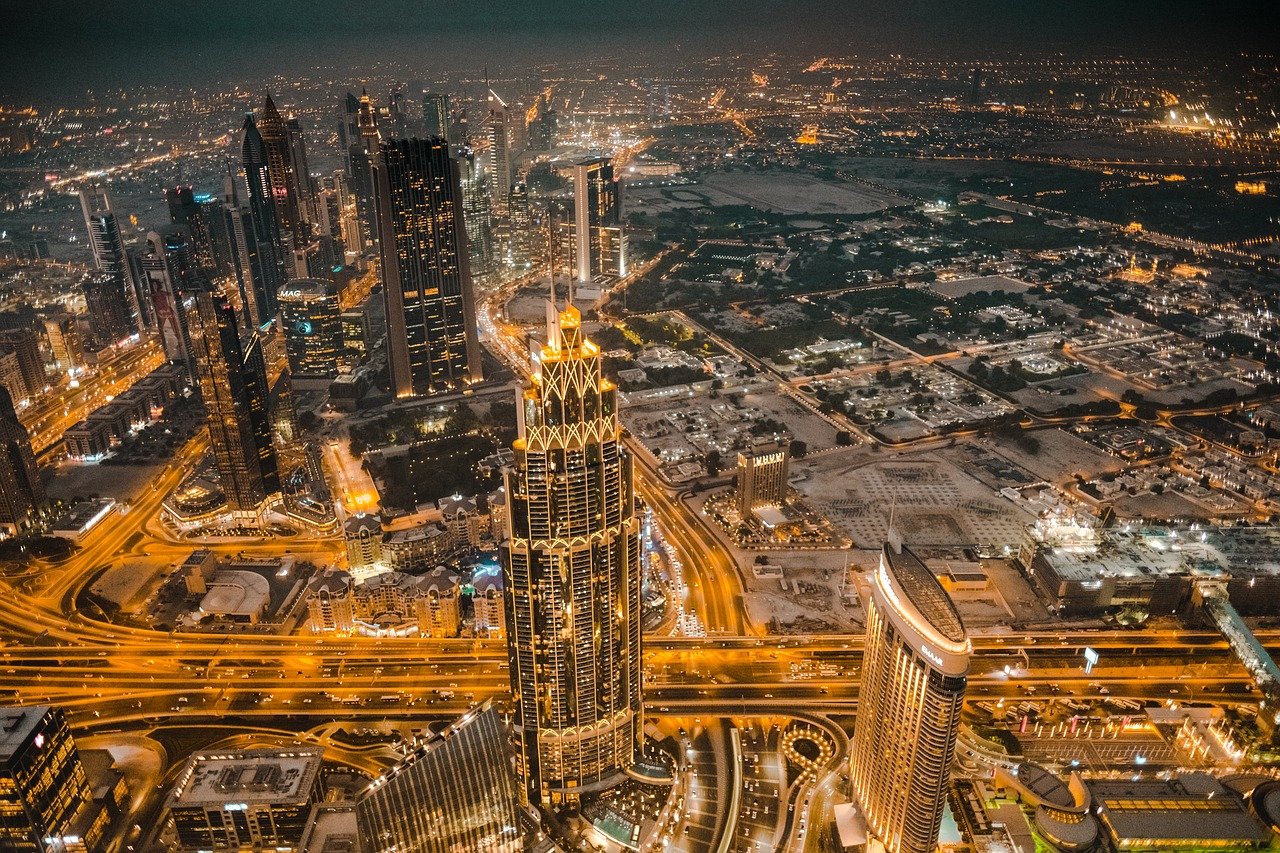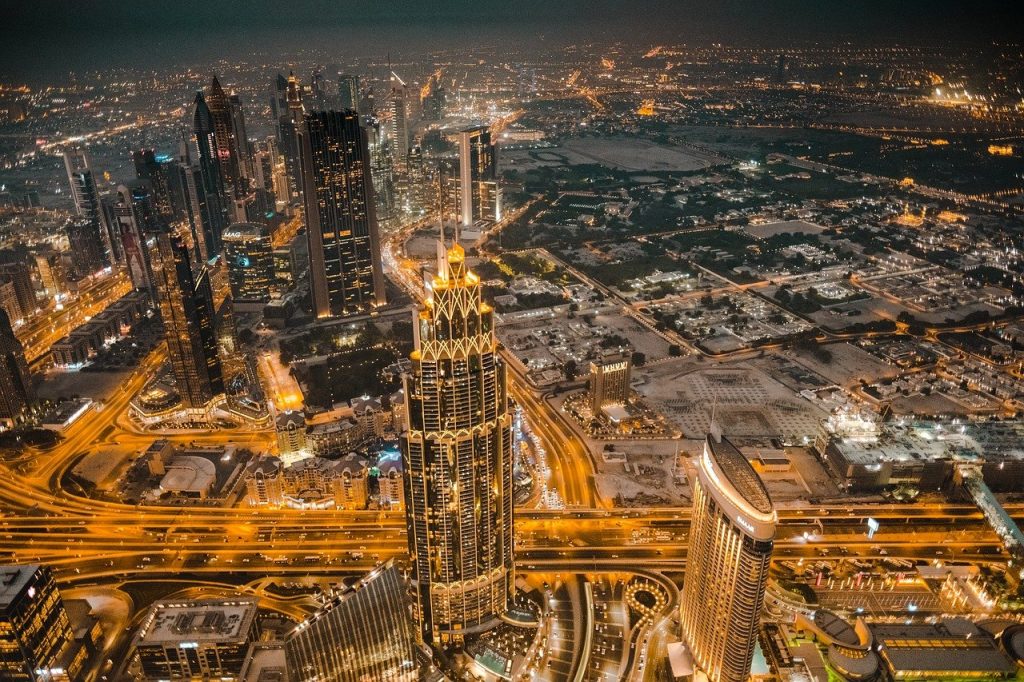 Dubai happens to be the most populous country in the United Arab Emirates (UAE) as well as one of the top 10 richest countries in the world.
Even though Dubai is one of the wealthiest countries in the world, the rate of poverty is not as considerably low as it should be for a country as wealthy as it.
It has been estimated that around 19.5% of Dubai's population is poor. Nonetheless, it is still able to maintain its position as a wealthy country.
Coming to some other general details regarding the country, the area of Dubai is 4,114 square kilometers and the current population as of 2020 is around 3.38 million.
The currency of Dubai is known as 'Dirham' and is represented as 'AED', while unofficially represented as 'DH' or 'Dhs'. By the time of writing this article, the rate of 1 AED is around 0.27 USD.
Living in Dubai is a huge dream for people living in various countries. Along with that, Dubai is also a major destination for expats. It is widely famous for its amazing beaches, luxurious shopping malls, and highly entertaining nightlife.
Some of the most exquisite tourist attractions include Burj Khalifa, The Palm, Dubai Fountain, etc. There are some strict rules that an expat should be aware of.
The recent changes that took place in the year 2020 have increased the opportunities available. So, as for the expat situation in Dubai, it is known to be an expat hotspot.
This is because the population of the UAE comprises more than 80% of immigrants from other countries. There are some noticeable reasons for Dubai to be loved by expats so much.
One of the major reasons is that people won't be required to pay income tax. It is no wonder to say that life in Dubai would be very exciting for expats who move to the country.
Let us know all the details of living in Dubai such as pros and cons, visas, residency, and other details.
Pros and Cons of living in Dubai:
Just like any other place in the world, Dubai also has its own set of advantages and disadvantages, which are as follows.
Pros:
As discussed, the major advantage of living in Dubai is that people won't have to pay income tax.
Dubai is best for the people who want to work as well as enjoy. Both the social life and the work-life of a person can be balanced by living in Dubai.
The educational system is very efficient and has been stated that new schools and colleges will be constructed on an annual basis.
Almost all the major multinational corporations have a base in Dubai, therefore, the opportunities for people for finding employment are plenty.
Dubai has one of the lowest crime rates and makes it safe for people to live there.
The public transport system is very effective and cheap as the petrol prices are way cheaper.
Cons:
Expats who arrive in Dubai have to face some bureaucratic hassles in terms of licenses, permits, etc.
The climate, even though being good for most of the year, can be extremely and unbearably hot during the summer months.
The traffic is also a little bit troublesome and makes it hard for people to commute on a daily basis.
In spite of being effective, education is quite expensive.
Along with schooling, housing in Dubai is very costly. It is pricier even when compared to some costliest places like London.
Government bans various websites, films, and even some sorts of social media platforms. To some expats, such bans might be considered inconvenient.
Because the salaries offered to the employees are higher, the workload imposed on the employees would be a lot.
People who want to spend some quality time by taking a walk in the park or any other environmentally friendly place.
Visas:
There are various types of visas for going to Dubai, which are employment visa, sponsorship visa, golden visa, or retirement visa.
It should be noticed that expats from the UK can go to Dubai on a free visa that is valid for 30 days and can be extended for another 30 days while staying in Dubai.
Employment visa – An employment visa or a working visa is the type of visa that is arranged by businesses for expats who have arrived recently.
This visa is associated with the employment of the expat and can be transferred to another employee. However, if an expat becomes jobless, the visa will expire within a time period of 30 days.
Sponsorship visa – People who are residing in Dubai could sponsor a visa for the dependent family members or close family.
Golden visa – A golden visa is a residency permit that can be renewed and permitted for people who are investors or entrepreneurs.
In order to obtain this type of visa, expats must be able to show that they have at least AED 10 million (equivalent to £2.22 million) or more invested in Dubai in the following:
A minimum of AED 10 million deposited in an investment fund in Dubai.
Starting a company in Dubai with a minimum capital of at least AED 10 million.
Must own shares of a Dubai-based company worth at least AED 10 million.
Making an investment of at least AED 10 million in each of the above-mentioned programs while making sure that real estate should make up no more than 40% of the total.
Anyhow, expats are able to borrow the money for making an investment, but the investment should last for at least a time period of 3 years.
Retirement visa – Retirement visas are residence permits that are valid for a period of 5 years. The people who apply for a Dubai retirement visa should have a minimum of 55 years of age.
Expats should also qualify for any of the following criteria, which is provided below:
Owning a property worth AED 2 million or more.
Must have savings of at least AED 1 million or more.
Must show proof that they earn an amount of at least AED 20,000 or more on a monthly basis.
Remote Work visa – In addition to the above-mentioned visas, Dubai has launched a Remote Work visa program recently. With the help of this visa, expats can travel to Dubai and stay there for a year as a self-employed individual or for their employer.
People who acquire this visa could send their children to schools, utilities, and other features that are offered to a local. Even though people can officially work with this visa, they should not get a job there.
The application for a remote work visa would cost around $290 and they should also acquire health insurance in Dubai.
Emirates ID card – Apart from the visas in Dubai, another important thing that is to be considered by expats moving to Dubai is an Emirates ID card.
Every person who would enter into Dubai (or the United Arab Emirates) or resides there should get an Emirates ID Card, which is a part of their immigration process.
This would be recognized as the personal identity card of an individual and should be carried by a person at all times.
Without an Emirates ID Card, expats who move to Dubai won't be able to do many of the major activities including opening a bank account, renting/buying a property, applying for a driver's license, etc.
In order to apply for an Emirates ID Card, a person should provide their passport and residency permit and follow the necessary application process.
Lifestyle and Cost of Living:
Let's take a peek into the details related to lifestyle and the cost of living in Dubai.
Lifestyle – As discussed before, the lifestyle in Dubai is quite lavish and entertaining. It is widely famous for its tourist attractions such as beaches, buildings, restaurants, nightclubs, etc.
Therefore, there is no lack of entertaining activities while living there. In a single word, Dubai has everything necessary for an individual to have a comfortable and entertaining lifestyle.
As for shopping in Dubai, there are numerous malls in Dubai that have almost everything a person would need. Moreover, the largest mall in the world is in Dubai.
Most of the goods that an individual can buy in Dubai is free from taxes. Anyhow, there are costs of importing goods, which would cost a lot. The VAT in Dubai is 5% on everything except for food items, healthcare, and education.
If you are an individual that wants to shop on a budget, you can opt for the local supermarkets for acquiring goods at a cheaper price.
Cost of living – To put it in simple terms, the cost of living can be compared as a similar or most possibly expensive cost of living to certain major expensive regions like London or New York. It is rather expensive in terms of almost all aspects.
Individuals can find properties for rent very easily as they are abundant, however, they would cost around $5,000 per month.
For buying a property in Dubai, a person would have to wait for a long time for construction to be completed and pay a lot for resale properties.
A relief to this situation is that, if you already own a property in Dubai, you can rent it out for acquiring yields of around 8% and 11%.
While looking at other aspects apart from the accommodation, broadband services with unlimited data (having 60 Mbps speed) could be acquired for a price tag of AED 375.
This means that, by spending around the north of $100 dollars, people get access to unlimited data with a decent internet speed. Moreover, it comes along with a sim card or a cable tv connection.
Utility bills cost a little cheaper when compared to the bills people pay while living in places such as the UK. For a small apartment, the utility bills for a month would be around AED 608 (approximately 165 USD).
Education fees in Dubai would be considered rather expensive. The school fees are considered to be sky high and people (especially expats) fight for the best education for their children.
There is a law in Dubai that restricts the people from increasing the annual fees by more than 16 – 20%. Regardless of that, schools try whatever way possible to bring up these prices to an inflation of 80 percent every year.
It is rather the best idea to educate your children in your native place instead of making them get their schooling in Dubai, as it would be very expensive (more likely extortionate).
As per the latest stats that have been obtained by us, the average price for school fees in Dubai is around AED 12,723 to AED 64,000 (around USD 3,460 USD to 17,449 USD).
A more painful fact being these fees are only the school fees and are not inclusive of admission fees, additional fees, transportation, uniforms, books, etc.
Another aspect considered expensive in Dubai is healthcare services. Even though the services are expensive, the quality of the medical insurance and healthcare services are exceptional.
The average price of groceries for a month in Dubai would cost around AED 2,000 for a family of 4 people. While shopping at premium shops or retailers would cost an additional AED 1,000.
It is mandatory for everybody who lives in Dubai to have medical insurance. Moreover, it is necessary for obtaining a residency permit in Dubai.
The prices of alcohol, on the other hand, are way too expensive in Dubai and so are the costs for restaurants and other activities. Shopping for clothes would cost more and premium brands are made available.
Most important rules and customs:
There are some most important rules that a person who wants to move to Dubai should be aware of. Some things that are prohibited, if done by a person, will land them in jail or subject them to heavy fines.
Alcohol – In order to drink alcohol at home or in a bar, a valid license is required for a person. Drinking alcohol is strictly prohibited in public places and is considered illegal.
Road crossing – Pedestrians should cross a road only at the allocated places and if they cross a road in any other place, then it would be considered an offense.
Dress code – While roaming in public places, ladies should cover the tops of their hands and legs. Another important thing is that the innerwear of a woman shouldn't be visible and cross-dressing is considered illegal.
Drugs – Drug use is a major offense in Dubai, and it would even lead to the death penalty in most cases. Even a person who tests positive for drug tests would count as a possession.

Not only that, some sorts of skincare products and E-cigarette refills have substances such as CBD oil, which are considered illegal. By having such items, a person might face criminal charges.
Financial Crimes – Any sort of financial crimes such as fraud, cheque bounce, loan defaults, etc., are financial crimes and will result in criminal charges and deportation.
Imports – Importing certain things such as pork-based foods, pornography, and others is illegal.

A list of such items could be obtained by expats with the help of the list of prohibited and restricted items that have been published by the Dubai government.
Behavior – swearing at people or making rude gestures are obscene activities and such offenders would have to face jail or deportation.

In addition to that, public romance or kissing are also illegal in Dubai.
Ramzan (Ramadan) – During the religious fast of Ramadan (which lasts for a period of one month), people are prohibited from eating, drinking, or smoking in public places.
Relationship – Involving in a sexual relationship other than a marriage is illegal in Dubai, even if the expats are in that specific relationship in their country and it is legal there.

In such cases, the people will be imprisoned or charged with a fine, or sometimes even be deported back to their country.

It is also illegal to live together or share a hotel room together in Dubai, if not married or closely related.

Relationships within the same gender are also restricted are completely illegal, even if the individuals have been married or in a relationship since they were in their country of origin.
Banking and Taxation (for expats in Dubai):
Banking – It is not that hard for an expat to open a bank account in Dubai. As an expat, you are only required to meet certain requirements.
Especially when you are an employee working in Dubai, you would need a local bank account for depositing the money you earned.
Once after receiving a work permit and a residency visa, you can be able to start with the process of opening a bank account.
In order to open a bank account, a person is to be present physically and should be able to submit the following documents.
If you might not be able to approach a bank physically, you can ask for the bank to send one of its representatives to your home or office and furthermore set an appointment date & time that's convenient for you.
To expats, the services provided by banks in Dubai are as follows:
Savings accounts and currents accounts with the denomination in the currency of Dubai, i.e., Dirhams.
Free of cost international ATM card/Debit Card.
Accessibility to the services of the bank with the help of online banking and phone banking.
In order to open a savings account with a bank in Dubai, there is a requirement for maintaining a minimum balance. This minimum balance can vary from AED 1,000 to AED 5,000 and these details will be provided by the specific bank chosen.
In order to choose a bank, there is an availability of various options in Dubai. The fees imposed by the banks and the services they provide will differ for each bank.
It is better to know about a few banks and the services they provide before opting for one. In that way, you can be able to choose a bank that is perfectly suitable for all your requirements.
Moreover, you can also find Islamic banking services to be beneficial, which are governed by the Shariah law.
Foreign exchange is a very common practice in Dubai and so is money remittance. There is an availability of various currency exchange bureaus for availing of these services.
While remitting money with the help of currency exchange bureaus, you might be asked to submit a copy of your Emirates ID card and your proof of income.
(Note: To open a bank account, it is mandatory for a person to have a resident visa as proof of their physical presence (legal) in the country.)
Taxation – Even though income tax is not levied on the individuals in Dubai, there are some other types of taxes that a person should be aware of.
People who earn money in Dubai while being a tax resident somewhere else, then they might be subject to taxes on their income. Most expats have to pay taxes based on their residency status.
If you are an expat employee and are on a contract for a period of 6 months, you will still be considered a tax resident in your country of origin and be subject to taxes in your home country.
If you are not currently living in Dubai but have an investment property there, you would have to declare this while filing the taxes in your home country.
If you move over to Dubai for a longer period and haven't been for the required tax period in your home country, then you can be able to earn money that is free from income tax.
Given below are the taxation details for the people living in Dubai, which will be covering the aspects of both residents and non-residents.
Tourists in Dubai have to pay an additional tax of 10% on their bills while staying at a hotel or eating at a restaurant.
Council tax is secretly imposed while paying utility bills and while paying the maintenance fees, which means that it is imposed twice.
Individuals are required to pay a 10% municipal tax and 5% municipal tax on rented accommodations via utility bills.
Dubai departure tax is included in the price of the flight ticket, whether it is landing in Dubai or taking off from Dubai (with certain exceptions).
For crossing each toll booth in Dubai, a toll tax of AED 4 has to be paid.
For social security contributions (residents only), employers are required to pay 12.5%, and employees are required to pay 5%.
100% excise tax is levied on tobacco, tobacco-related products, e-cigarettes, energy drinks, and other related products. 50% excise tax is levied on carbonated drinks and artificially sweetened drinks in Dubai.
VAT is imposed at a tax rate of 5% and there are some exceptions for certain things like food products, education, healthcare, petrol, etc.
Bottom Line:
These are the most important things that are helpful for a person while living in Dubai. Even though living in Dubai is free from income tax, there are some other taxes that a person should know about.
Dubai is an excellent place for expats to move to, yet the prices and the cost of living are costly when compared to most other places in the world.
If you are moving to Dubai as an expat, the details provided in this article would definitely be helpful for you.
That being said, we hope you were able to find the information provided in this article to be helpful.
If you are moving over to Dubai or any other country and are in requirement of professional services related to passport, residency, and other aspects, you can find the relevant services offered by us to be beneficial.
If you require a professional to help you out with services related to financial advice or wealth management regarding stocks, bonds, and other financial instruments, you can get the best-in-class services provided by us.
Tags
british expats dubai
,
dubai is located in which country
,
dubai lifestyle
,
dubai living guide
,
dubai living guide 2021
,
Expat Guide to living in Dubai
,
Expat Guide to living in Dubai 2020
,
Expat Guide to living in Dubai 2021
,
living in dubai
,
living in dubai 2021
,
living in dubai as an american
,
living in dubai as an australian
,
living in dubai pros and cons
,
living in dubai with family
,
moving to Dubai
,
what language do they speak in dubai
,
where do expats live in dubai
,
why move to dubai
,
working and living in dubai