Family office vs hedge funds: two kinds of wealth management strategies that are available to high-net-worth clients and families. Learn about these two in this article.
These platforms go above and beyond the capabilities of conventional financial advisers and make accessible to investors a variety of extra services and possibilities that are often unavailable to the ordinary investor.
In this post, we will discuss what a family office and a hedge fund are, the distinctions between the two, and how to decide which one to use for your assets.
Working with a financial adviser is another option, and there are many of advisors out there that focus on customers with high net worth.
If you want to invest as an expat or high-net-worth individual, which is what I specialize in, you can email me (advice@adamfayed.com) or use WhatsApp (+44-7393-450-837).
What Is A Family Office?
A private wealth management advice business that caters to ultra-high-net-worth individuals and families is known as a family office.
These platforms make it possible for families to centralize all of their private information as well as their finances in a single location.
They provide a comprehensive outsourcing service that may meet all of your requirements in the financial realm. Investing, insurance, financial planning, tax preparation, charity giving, and estate planning are just some of the services that family offices provide.
In most cases, the emphasis of a family office is on a single family; however, some family offices function as multi-family offices (MFOs), which means they serve more than one customer.
Keeping a family office operating costs at least one million dollars annually, but that number may easily skyrocket depending on the number of employees who are necessary.
Due to the fact that they distribute expenses among a number of families, multi-family offices are far more prevalent than single-family offices.
What Is A Hedge Fund?
A hedge fund is a type of investment fund where the managers often employ high-risk or intricate investment strategies in order to generate significant returns.
Hedge funds generally concentrate on a particular niche or geographic area, although some have the flexibility to invest in a wide range of opportunities. Moreover, certain individuals may employ leverage as a means of magnifying their investment gains.
Hedge funds are a type of alternative investment that are characterized by active management and a tendency to select investments that are not easily converted to cash.
In contrast to the stock market, which allows for swift and effortless trading, hedge funds necessitate that investors maintain their investments for extended durations. Investing in a hedge fund requires accreditation due to the nature of its assets.
Family Office Vs Hedge Fund: What Are The Differences?
The following are some of the key distinctions between a family office and a hedge fund that you need to keep in mind, despite the fact that the two investment vehicles have many similarities:
Are the services tailored to the individual? Your family or a select group of other families who share an MFO may get individualized services via the use of a family office.
A hedge fund is an investment vehicle that focuses on a certain market segment; the selection of a hedge fund should be based on how well it complements the investor's existing portfolio. Hedge funds do not adjust their investing strategy in response to the objectives that you set.
Which services do they have available? A hedge fund is an investment vehicle that purchases undervalued assets that the fund believes have significant unrealized potential.
Hedge funds are only able to invest your money and cannot give you with any additional services.
Family offices provide comprehensive financial planning services that cover all elements of your money, including investing, budgeting, estate planning, and more. These services address all of your money-related needs.
What is the price tag attached to it? The profitability of the hedge fund's investments and the amount of assets it oversees are the primary factors that determine the fund's yearly expenditures.
In most cases, you will be required to make annual payments equal to a percentage of your total assets as well as a share of any investment profits.
The standard fee structure is referred to as "2 and 20," and it consists of 2% of the assets under management and 20% of the yearly returns. In contrast, family offices will often charge a one-time flat fee that is equal to or more than the total cost of their services.
Family Office Vs Hedge Fund: Which Is Better?
It is important to consider what kinds of services you need before making a decision between a family office and a hedge fund.
Many investors already work with their own group of consultants, and they wish to expand their portfolios to include investments in hedge funds.
The majority of the time, hedge funds are comprised of a number of different investors. Because different platforms cater to different markets, individual investors can have money invested in more than one hedge fund at any one time.
A family office is a fantastic choice for investors who want all of their various financial services to be managed by a single entity.
The family office is in charge of everything, including the investment strategy, tax and estate planning, and financial planning for day-to-day needs.
Family offices are oriented at your family (or a select group of families) and provide individualized services that are based on the objectives you want to achieve. It's possible that your family office adviser may include certain hedge funds in the overall investment portfolio that you have.
Final Thoughts
As your wealth increases, you may find yourself considering the advantages and disadvantages of investing through a family office versus a hedge fund.
Although both of these investment tools are designed for high net worth investors, they serve distinct purposes.
A family office is a financial management firm that provides a wide range of services to high net worth families, while a hedge fund is an investment vehicle that is designed to meet the needs of a particular market segment.
Typically, an investor may opt to utilize a single family office for their investment needs, but they may also choose to allocate their funds across one or multiple hedge funds.
To sum up, there exist notable distinctions between family offices and hedge funds. Family offices are exclusive to affluent families, whereas hedge funds are accessible to both individual and institutional investors. Family offices are typically smaller in size compared to hedge funds.
The investment strategy is another significant distinction. Family offices typically adopt a cautious investment strategy, focusing on conventional assets such as equities, fixed income securities, and property.
In contrast to mutual funds, hedge funds are known for their more assertive investment strategies and may allocate their resources towards non-traditional assets like commodities or derivatives.
In comparison to hedge funds, family offices typically adopt a more passive approach. The reason for this is that families tend to prioritize long-term investments, whereas hedge funds prioritize short-term gains.
 Family offices frequently employ a group of experts to oversee the daily activities, whereas hedge funds are commonly managed by a solitary individual.
Pained by financial indecision? Want to invest with Adam?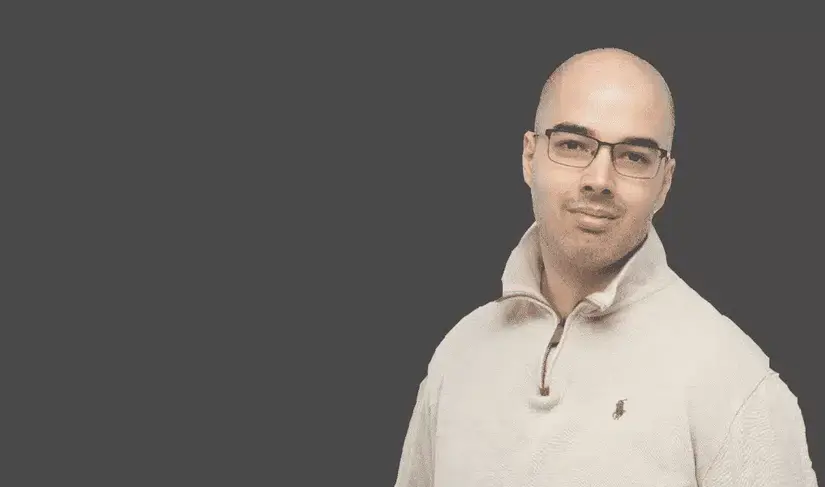 Adam is an internationally recognised author on financial matters, with over 669.2 million answer views on Quora.com, a widely sold book on Amazon, and a contributor on Forbes.