If you are an expat interested in investing and long-term financial planning, Friends Provident International may be a name that you have heard of.
An Isle of Man-based financial services company, Friends Provident is established in the UK with a long history dating back over a hundred years.
The business specializes in financial planning for private investors and provides a wide range of services and products to expats all over the world, including those in Asia, Europe, and the Middle East.
This article will examine the business, the goods and services it provides, and whether you should buy them.
Please be aware that this post is meant solely for informational purposes. We advise seeking the services of a financial advisor or consultant you can trust if you want to invest with Friends Provident or if you want to know if their products are suitable for you and your objectives.
If you are looking to invest as an expat or high-net-worth individual, which is what I specialize in, you can email me (advice@adamfayed.com) or WhatsApp (+44-7393-450-837).
Overall we don't recommend investing in Friends Provident International, but this article will also look at the positives as well as negatives.
Who are Friends Provident International?
Friends Provident has a strong financial foundation and has been an established business for over 40 years. It is a component of International Financial Group Ltd (IFGL), which manages $23 billion in assets for 216,000 clients globally.
The company takes pride in being a multinational corporation that is aware of the areas in which it operates. The business has created solutions that are both tax- and money-efficient and have the adaptability to alter as circumstances demand.
Friends Provident has a B+ rating and a 5-star service rating from the actuarial consultant AKG, which specializes in providing ratings for the financial services sector. The rating is the highest of any offshore life operation.
The company asserts that its customers find great comfort in its location on the Isle of Man, a well-known worldwide financial hub with an outstanding reputation for investment safety and a slew of honors from around the world.
The Isle of Man was recently given the highest compliance rating for its worldwide sharing of tax information by the Organization for Economic Co-operation and Development, a level only attained by 38 countries globally, in addition to receiving "white list" designation.
Additionally, Moody's assigned the Isle of Man an Aa3 sovereign rating, and for the third time in four years, The Isle of Man took home the coveted International Financial Centre Award at the 2021 International Advisor Product and Service Awards.
The island, which employs 9,000 people in the financial services sector, is also acknowledged by the International Monetary Fund as an outstanding offshore finance center of regulation.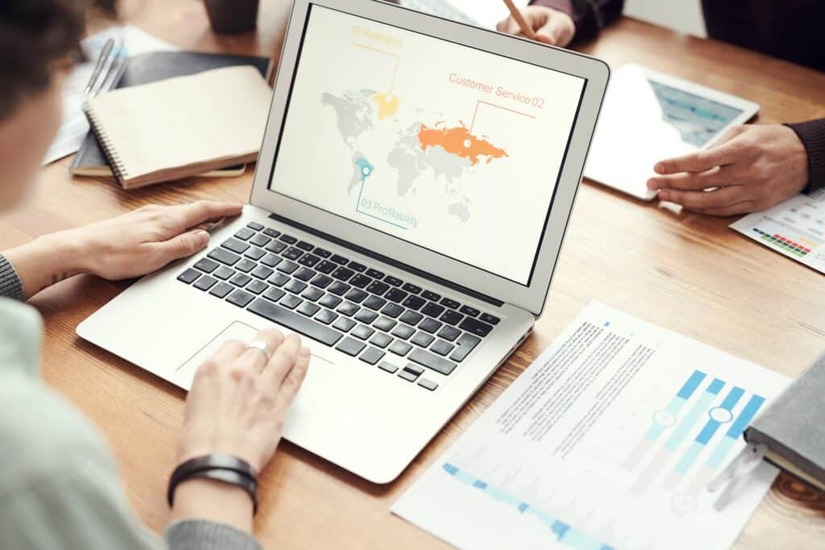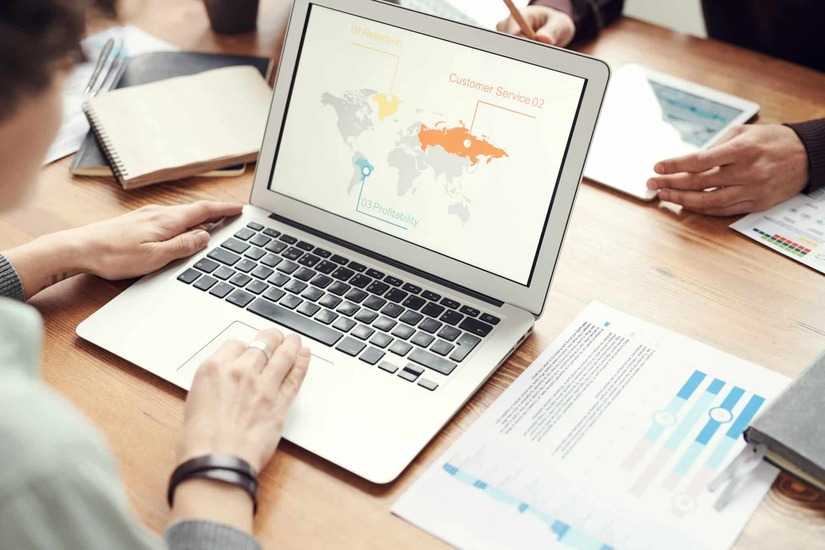 Why is Friends Provident located in the Isle of Man?
The Isle of Man is where Friends Provident International is incorporated. The island, which is a part of the British Isles, is situated in the center of the Irish Sea, roughly halfway between England and Ireland.
The island has a great degree of legislative and political autonomy, serving as a protectorate of the British Crown and establishing its own laws and taxation regime that are separate from those of the UK.
It has a separate legal system that upholds English law and is neither a part of the United Kingdom nor a European Union member. King Charles III is in charge of the country.
Tynwald, the name of the parliament that governs the Isle of Man, has been in continuous use for more than a thousand years, making it the oldest parliament in the entire world.
The Island enjoys outstanding scores for financial stability. In October 2020, Moody's assigned the island an Aa3 (Stable) rating.
The Isle of Man's "credit profile is underpinned by high wealth levels established by a long history of strong economic growth, strong institutions, and cautious fiscal measures," according to Moody's.
A large buffer against shocks is provided by extremely high wealth levels, and the IoM has a long history of good GDP growth with low volatility.
The island, one of only a few little offshore financial centers to attain this classification, is an active member of the OECD and maintained its top "compliant" certification for worldwide tax transparency in 2017.
The Isle of Man met its commitments to enable full automatic transmission of tax information globally by becoming an early adopter of the global Common Reporting Standard.
For the fourth time in five years, the Isle of Man took home the coveted International Financial Center trophy at the 2021 International Investment Fund and Product Awards.
The Isle of Man Financial Services Authority (IOMFSA), an independent statutory body in charge of licensing and regulating Isle of Man-based banks, building societies, investment companies, collective investment schemes, and corporate and trust service providers, serves as the island's primary regulatory body.
Also, it is in charge of regulating the insurance and pension industries on the island. The IOMFSA seeks to ensure that policyholders are adequately protected, to uphold worldwide trust in the island's insurance and pension sector, and to thwart financial fraud.
The IOMFSA unveiled a new Conduct of Business Code in 2019 with the aim of enhancing the Island's current regulatory framework, enhancing customer protection, and increasing transparency.
The IOMFSA, which enjoys an extensive reputation, works closely with international colleagues to guarantee that anyone choosing the Isle of Man for their financial goods will receive the best possible support.
How does Friends Provident protect its clients' funds?
Friends Provident offers expats and local citizens in Europe, Southeast Asia, and the Middle East savings, investment, and protection products. The employees at FPI, which work in offices in Dubai, Hong Kong, Singapore, and the Isle of Man, are all trained to assist the company's clients in achieving their financial objectives.
FPI has more than 40 years of experience in the global market for life insurance.
When the Isle of Man welcomed its first offshore life assurance companies in 1978, the company was among the first financial institutions to locate there.
One of these companies was Lloyd's Life (Isle of Man), which eventually changed its name to Royal Life International, Royal and Sun Alliance International Financial Services, and finally Friends Provident International in 2002.
FPI was purchased by IFGL in July 2020 from Aviva. With 216,000 customers, USD23 billion in assets under management, and 570 employees as of December 31, 2022, IFGL offers investing, savings, and protection products to foreign investors all over the world.
As an international insurance provider, ensuring its clients' investments and savings are safe and secure is crucial to Friends Provident's business.
As such, clients benefit from two layers of security that the company's location in the Isle of Man offers.
The Isle of Man Insurance Regulations of 2018 require life insurers to maintain adequate capital to provide policyholders confidence that future liabilities can be satisfied as and when they become due.
The solvency capital requirements are estimated to ensure that businesses stay viable following a one in 200 year risk event, taking into account all of the quantifiable risks that an insurer confronts.
In order to prove their solvency, businesses are required by law to produce independently audited annual reports to the government and the general public. This requirement contributes to the continued public confidence in the financial standing of Isle of Man life insurers.
Additionally, a new Insurance Act with stringent rules for on-island insurance providers was passed by the Isle of Man in 2008.
All insurance providers are obligated to ring-fence 100% of policyholder assets, ensuring that they can never be used for anything other than paying policyholders' claims and liabilities.
Hence, no matter what the future may bring, Friends Provident is obliged to hold its policyholders first, and liquidators will never be permitted to access client assets.
Additionally, in order to prove the company's financial soundness to authorities, Friends Provident International are obligated to provide regular solvency calculations.
A Policyholders' Compensation Fund is used by the Isle of Man to manage a policyholder protection program.
According to the provisions of the program, the policyholder will receive compensation equal to up to 90% of the insurer's responsibility with respect to their policy if a life insurance firm is unable to pay its obligations.
No matter where policyholders live, they are protected by the system, which operates on a worldwide scale. A tax on all life insurance providers doing business on the Isle of Man provides funding for the compensation program.
The island also offers a free, impartial dispute resolution service called the Financial Services Ombudsman System for clients who have been unable to settle a grievance with their financial services provider directly.
All Isle of Man service providers governed by the Isle of Man Financial Services Authority (IOMFSA) must comply with the Insurance (Conduct of Business) Code as of 2019.
This comprehensive and progressive law is the pinnacle of international financial services regulation and establishes the benchmark for other governments to follow.
The code encourages more openness regarding the fees and charges levied against policyholders, mandated a 30-day cancellation period, and increased providers' accountability for ensuring that financial advisers disseminating their products have the necessary regulatory authorization, expertise, and experience to properly advise clients.
The Conduct of Business code highlights the Island's dedication to offering policyholders the best possible protection and is intended to improve client experiences.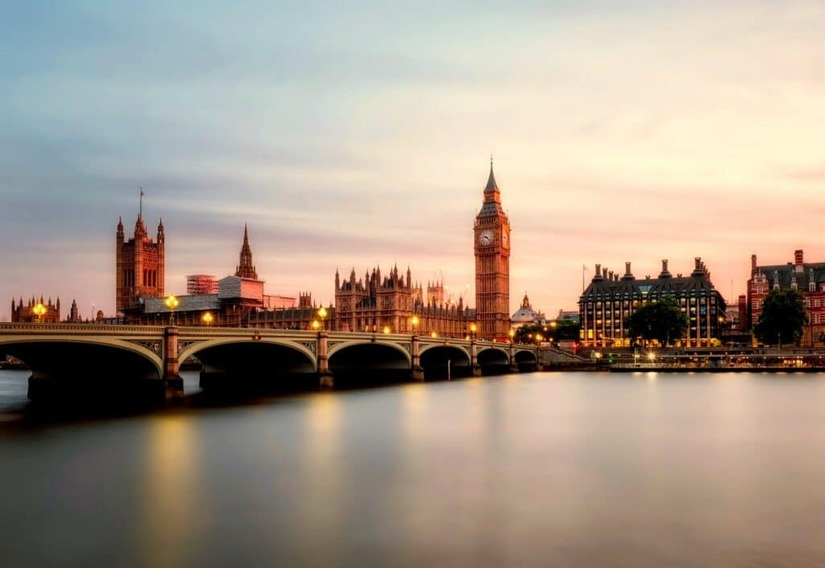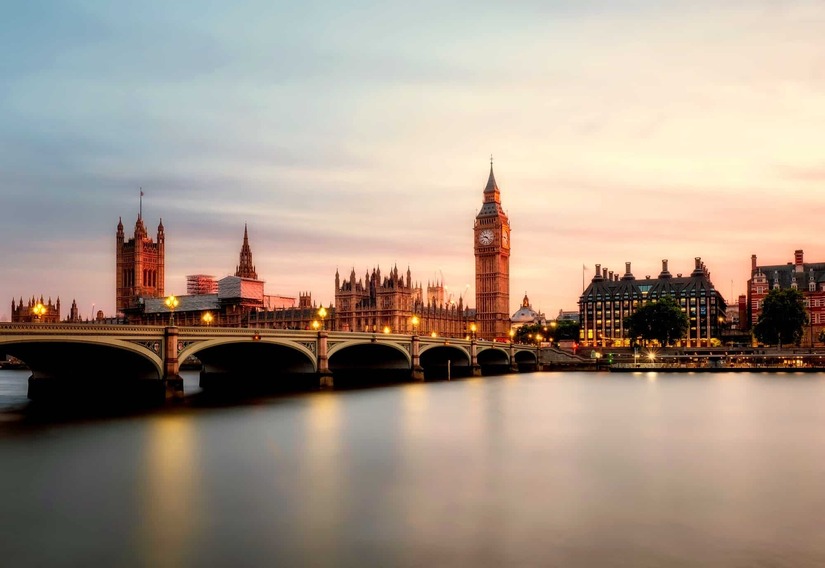 What products does Friends Provident International offer?
As part of IFGL, Friends Provident International provides investment, savings and protection solutions to international investors around the world.
The following advantages are offered by Friends Provident International's access to funds: funds in a variety of currencies; a wide selection of funds that span all significant asset classes; and a suitable investment strategy for every investor type.
As an international provider, Friends Provident also allows its clients the ability to manage their portfolio online whenever it's convenient by rerouting future premiums and changing current investments through an online portal, alongside giving regular updates on fund performance and pricing per month.
Friends Provident International Premier Advance Savings Plan
Friends Provident International offers a popular unit-linked regular payment savings plan called Premier Advance, intended to be retained as a medium- to long-term investment.
If you are at least 18 years old but under 70 at the start date, you are eligible. The lives assured may be of any age, but at the end of the initial payment term, at least one of them must be younger than 76.
The Premier Advance savings plan from FPI will have a minimum regular payment that may vary depending on the frequency selected.
The plan's objectives are as follows:
to assist you in accumulating a quantity of money that you can use as you choose after your selected payment term has expired.
to let you choose from a variety of funds to fit your investment requirements.
to make your investment more valuable.
While under the plan, you as the policy holder are committing to make regular payments throughout the payment term, and view your plan as a medium to long term investment.
Friends Provident makes no guarantees regarding the future value of your plan. This will rely on a variety of variables, including as the investment performance of the funds you invest in, the company's fees and any changes to these fees, the amount of money you withdraw, and any upcoming changes to tax laws.
Be aware that the plan's value can fluctuate. You may get back less than you have paid in. You have access to investment funds that invest in a variety of securities, including stocks and shares, and incur varying degrees of risk. Some funds' values will fluctuate more than others.
The value of a fund you invest in may fluctuate if the fund's currency is not the same as the plan currency due to changes in the exchange rate. The purchasing value of whatever money you get in the future will be diminished by inflation.
Also, if you stop making payments in the early years, you can earn back less money than you put in due of costs and market downturns.
What are the features of Friends Provident International Premier Advance?
As a unit-linked regular payment savings plan, Premier Advance includes an aspect of life cover. After ten years, if you keep up your payments, it offers a continuing loyalty incentive.
You can create the plan for up to four lifetimes—yours, someone else's, or jointly for up to four lives. You also get to decide how long you want to pay for; the terms range from 5 years to 25 years.
Under the plan, you decide the currency in which your plan is denominated as well as the currency in which you make payments. This can be paid for in US dollars (USD), British pound sterling (GBP), euros, or HK dollars (HKD)
Unless otherwise specified on your application, all statements, correspondence, and payments will be made in the currency you have selected. If necessary, the currency can be changed at a later time.
You have the option of making payments every month, quarter, half-year, or annually. Any payment due date that corresponds to the new frequency can be used to adjust your payments' frequency.
You can increase your payment on any payment due date assuming there are at least five years of the payment period remaining.
If there are at least five years of the payment period left, you can add further lump sum payments to your plan at any time.
You can always cash out your plan, albeit there might be a fee.
To give yourself more flexibility, you are allowed to first set up your plan as ten similar policies. For example, you might cash-in some policies and keep the others operating. After your plan has begun, you cannot adjust the amount of policies.
You may also make one-time or recurring withdrawals and you have the option to change funds.
Where are my payments invested?
Your payments will be put toward the fund or funds of your choice.
Friends Provident International has a large selection of funds that have been hand-picked by its in-house investing specialists.
On the company website in the Fund Centre section, you can find comprehensive information about the funds, together with the most recent performance information, pricing, and risk ratings, as well as a number of tools to help you focus your study and analysis.
Before making any investment selections, it is advised that you talk with your financial advisor about your choice.
Up to ten funds may be purchased at once. The money is available in GBP, USD, or EUR.
Each fund is divided into units by Friends Provident, and your payments are used to purchase units in the funds you select. The value of the investments made in the fund determines how much a unit costs.
There are two types of units within your funds: starting units and accumulating units. Initial units receive your payments for the first 18 months (and the first 18 months of any payment increase).
The allocation of funds to accumulation units occurs after this 18-month period. Accumulation units also receive any additional lump sum payments. Both sorts of units are priced the same per unit. Changing funds is always an option.
What are the charges and fees?
Over the course of your plan, an initial charge of 1.5% is deducted from the starting unit holding each quarter. On the quarterly anniversary of the plan's start date, the initial units are canceled to collect this fee.
There is a USD 6 (GBP 4, EUR 6, HKD 48) monthly plan fee. Based on the start date of the plan, this charge is collected through the cancellation of accumulation units at regular monthly intervals.
The plan payment will accrue without interest during times when there are no accumulation units available. Accumulated fees are promptly subtracted once accumulation units are available.
Both fees are incurred at the beginning of your plan and last through the payment period. The monthly plan charge will continue if you choose to keep your plan invested after your payment period has ended.
An annual fee of 1.2% of the plan value is also assessed for the administration of funds. The amount of the underlying fund manager's annual management fees and other fund expenses varies depending on the fund selected. These fees are debited directly from the fund on each trade day and are reflected in the unit price of the funds you select.
Take note that there are also other fees that can be incurred. If you pay using a credit card for instance, Friends Provident International will deduct 1% to 1.95% from each payment to compensate the fees assessed by the credit card company. Your country of residency will determine the precise cost.
If you pay in one single sum, there will be a 7% startup charge.
'Enhanced initial units" are initial units applied to your strategy above 100%.
A portion of the enhanced units will be recovered if you reduce your original payment and continue to make this reduced payment for more than 12 (consecutive or non-consecutive) months or cash-in individual policies during the first five years, and may be subject to a charge if you reduce or stop making your payments.
All of the enhanced units will be recovered if any of the following occurs: you cash in your plan during the first five years and have not paid your original payment in full for at least 48 months; or your payments are not made for more than 12 months (consecutive or non-consecutive) due to a payment holiday or making the plan paid-up.
Presently, switching between funds is free, but Friends Provident retains the right to charge up to 1% of the amount involved or USD 15 (GBP 10, EUR 15, HKD 120), whichever is greater, upon giving you one month's written notice.
If you choose to cash in the entirety of your plan early, the initial units will be subject to the cash-in charge listed in the table below.
Keep in mind that unless you have made at least 12 months' worth of payments, your plan will not have a cash-in value.
What other considerations should I know about Premier Advance?
Depending on your needs, you can withdraw money from your plan on an occasional or ongoing basis.
Regular withdrawals may be made every month, every quarter, every term (every four months), every half-year, or every year. Withdrawals are free but can only be made from units of accumulation.
If there are insufficient accumulation units or if the proposed withdrawal causes the plan to lose more value than the minimum plan value, the withdrawal will not be made.
You can suspend payments after the first 18 months if you so wish. For up to 12 months, you may put payments on hold.
They can always be restarted. You can also pay off your plan in full and stop making payments.
In either case, the value of your plan will continue to fluctuate in line with the performance of the funds you invest in as investors. Costs will still be deducted from your plan, which could reduce the value of the plan as a whole.
If you opt to cash in the plan, you will receive the plan's value. This value will vary depending on a number of factors, such as: the length of time you invest for; the performance of the assets; the fees; any withdrawals you make; and any loyalty benefits you earn.
Unfortunately, there is no assurance regarding the cash-in value because it is subject to a variety of factors that may cause it to fluctuate.
Upon your plan's tenth anniversary, loyalty bonus units worth 0.5% annually will be added. During the course of the year, this 0.5% bonus will be paid in monthly installments. As long as you make your payments, the bonus will keep coming.
The duration of your plan is intended to be the duration of the payment period. If you cash in your plan before the term is over, there will be a cash-in fee.
If you base the plan on your life, it will expire if you pass away. At the time of your death, Friends Provident will pay an additional 1% on top of the cash-in value of your plan.
The plan can be configured to continue after the first death with up to four lives. On the death of the final survivor alone, the cover will pay an additional 1% on top of the plan's cash-in value, and the plan will then come to an end.
The death benefit is dependent on the plan value, so there is no guaranteed amount.
How about taxes?
Your application for any benefits under the plan may be impacted by any currency or tax restrictions or legislation that you may be subject to under certain conditions.
For your particular situation, it is advised to speak with a lawyer, tax professional, or financial advisor.
This product's tax-related information is based on what is understood to be the law at the time. Please be aware that tax laws can change.
As a tax-exempt insurance provider in the Isle of Man, Friends Provident International is not subject to income taxes, capital gains taxes, or corporate taxes in the Isle of Man nor the United Kingdom.
As such, except for any withholding taxes on investment income that are deducted at source in the nation of origin, their funds can accumulate tax-free.
Tax laws are subject to change, and your tax liability will vary depending on where you live and other factors. For expert advice, it is recommended to speak with a financial or tax advisor.
The Isle of Man government has signed several agreements governing the exchange of information.
According to these agreements, Friends Provident must give the Isle of Man Treasury Department specific information about policyholders so that they can disclose it to the other participating governments with which they have agreements.
Friends Provident is also required by law to report certain events where benefits are received from the plan by a UK resident individual or trust to UK HM Revenue & Customs. This information is important for possible plan holders who want to settle in the UK.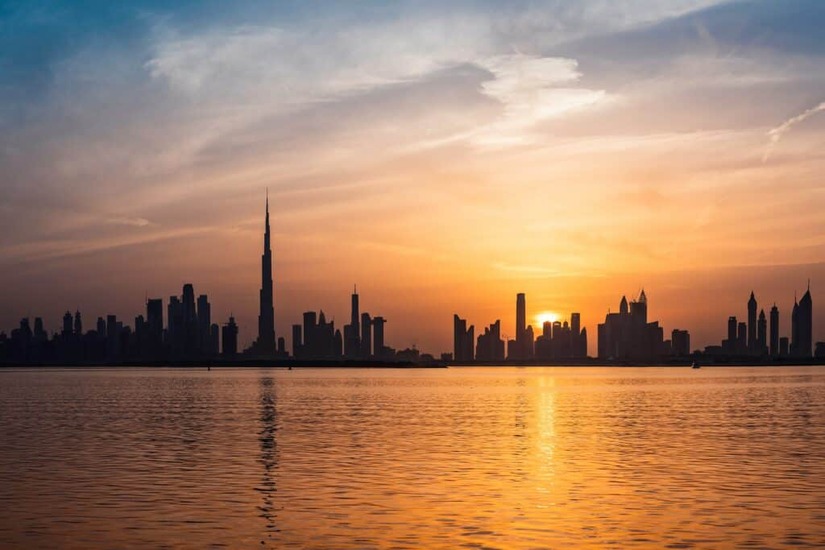 Friends Provident International – International Protector (IPME)
Friends Provident International, as a multinational insurer, has a large market presence in the field of providing international term insurance.
International Protector Middle East is a customized protection system that provides comfort in the worst-case scenario.
There are three types of coverage are available: stand-alone critical illness cover, stand-alone life cover, and life cover or earlier critical illness cover.
What are the benefits?
Depending on your situation, you can choose between level or decreasing term assurance. The following benefits are offered by the plan:
Life insurance. will pay out to give your loved ones financial help, providing you comfort in knowing they can make ends meet.
Cover for critical illnesses (CIC). If you are found to have one of the listed critical illnesses, it pays out. Therefore you won't have to worry about money and can focus on getting better.
Life or earlier CIC. Pays a monetary payment in the event that you pass away or are identified as having one of the specified serious illnesses, whichever occurs first. supplying monetary security for both situations.
Benefit for terminal disease. Will compensate you if a terminal illness is discovered. For all Life or Early CIC policies and Life Cover policies with terms of three years or more, included at no additional cost. With the aid of financial assistance, you can spend valuable time with your family.
Benefit for complete and permanent disability (TPD). If you want to add it, the Life Cover will pay out if you are given a TPD diagnosis. In the event that you are fully and permanently incapacitated, you will receive financial assistance.
Certain premiums. For both Life Insurance and Life Cover with TPD, the premiums stay the same. The first five years of CIC premiums come guaranteed. Meaning you can budget effectively as Life Cover premiums will never increase.
Multi-currency. Available payment methods include US Dollars (USD), British Pounds (GBP), and Euros (EUR). You can select the currency that best suits your needs, and it will be used throughout the plan.
Joint and single life. Available on a single or joint life basis. Providing assurance that, should you choose the joint life option, your spouse or partner is protected financially.
Any term is available for coverage. Coverage is offered until age 80 at the end of the term for any number of years (age 70 for CIC). One can customize a cover. So, Life Insurance might have a 25 year duration if a mortgage is for 25 years.
Yearly or monthly premiums. Premium payments can be made yearly or on a monthly basis. Which frequency works best for you is up to you.
Decreasing or level terms. If you pass away, both types of insurance provide you with a lump sum settlement. Decreasing Term offers a lump payout at the time of claim that seeks to fully cover the remaining balance on a repayment loan, making it the best mortgage protection available. You can select coverage based on your needs.
Portability. It is transportable, so if you ever decide to relocate, you can take it with you.
Coverage for accidental death. From the time your fully completed initial application form is received until your policy is issued, your application is declined/postponed, or 60 days have passed, you'll enjoy free coverage against accidental death.
Please take note that Friends Provident must receive your original, fully filled application form within six weeks of your signature.
Depending on which number is lower across all applications to which this insurance applies, the cover amount is either USD250,000, GBP140,000, or EUR200,000, or the life cover sum assured requested.
You, your spouse or partner, and any children residing with you also have access to Best Doctors service thanks to your coverage.
This gives you the chance to get a second opinion from a network of medical professionals who will examine your situation and offer guidance and treatment suggestions.
When Critical Illness Cover or Life coverage is selected, there is also Free Children's Critical Illness and Disability Benefit included.
In the event that the Life Assured's child is diagnosed with a critical illness or disability after their first birthday and before the age of 18, the policy will pay out a lump sum of up to USD15,000 or 10% of the sum assured of the Critical Illness Cover (whichever is lower) per child per parent/legal guardian.
This plan allows for a maximum of three claims for children's critical illness and disability benefits (a maximum of one claim per child across all qualifying policies).
The Critical Illness Cover, Life, or Early Critical Illness Cover sum insured is not diminished by the payment of a claim under this benefit. The plan will continue, as will all other coverage.
What are the terms of International Protector?
If your policy period is three years or more, Life Cover will pay out if you pass away within that time or, if you are diagnosed with a terminal disease at least 18 months before it expires.
You can add Total and Permanent Disability Benefit to your Life Insurance for an extra fee. This benefit will keep you from working until the end of your cover term or until you turn 65, whichever comes first.
Level or decreasing levels of life insurance are offered.
The plan and its coverage will stop once Friends Provident pays the cover amount.
If you are initially diagnosed with a critical illness or handicap that matches the policy description during the cover period and go on to survive for at least 28 days, the Critical Illness Cover will pay out. This must happen at least 90 days following the day the start of your coverage.
CIC, or critical illness cover, is only offered on a level cover basis. The plan and all forms of coverage will expire if the policy pays the cover amount.
If you die during the cover term, are given a terminal diagnosis at least 18 months before the end of the cover term, or are initially diagnosed with a critical illness or disability that meets the policy definition before your 70th birthday, at least 90 days from the start of your cover, and then survive for at least 28 days, you will receive payment from the Life or Earlier Critical Illness Cover.
This can also be purchased with level or decreasing cover.
The plan and all forms of coverage will expire if the policy pays the cover amount.
Under Level Cover, over the selected cover term, your cover amount would not change.
Under Decreasing Cover, throughout the course of your selected cover term, your cover amount would decrease to zero in line with the capital due on a payback loan based on your selected interest rate. You can choose between two interest rates while reducing cover: 7% or 11%.
To purchase the plan, you must be at least 18 years old. In combined life situations, the coverage is limited to the oldest life assured's maximum age.
Free Critical Illness and Disability for Children Only children between the ages of one and 18 are eligible for benefits.
Before the life assured reaches age 65, coverage for the following critical illnesses will expire: Alzheimer's disease or dementia; Chronic Organic Brain Disease; Impairment of daily activities due to permanent disability; and Parkinson's disease.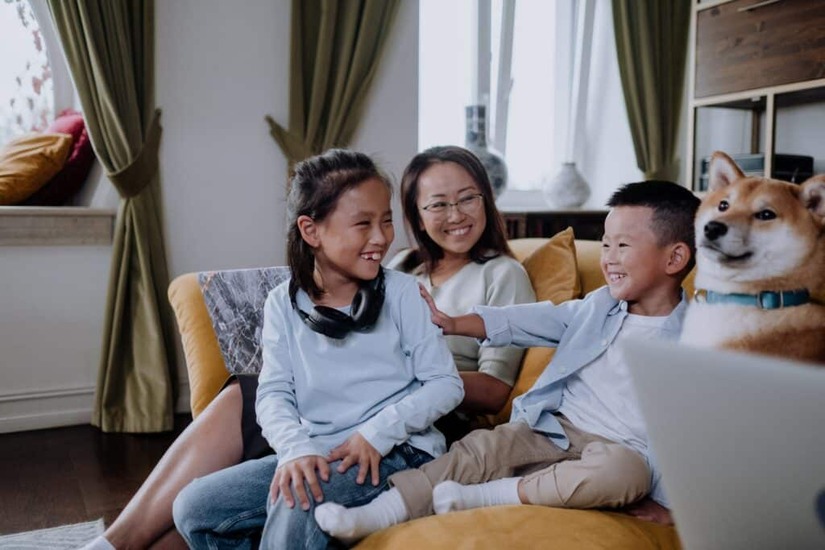 Responsible investing funds
The Stewardship fund, one of the first fully ethical investment vehicles, was originally made available in the UK by Friends Provident International.
The company is aware of the growing interest among investors in more socially conscious funds. Many firms are now incorporating ESG criteria into their operations to enhance how they run as a result of this and regulatory pressure.
Research suggests that businesses that use ESG criteria are not only gaining popularity but also displaying resilience, which puts them in a better position for long-term sustainable growth.
And as a result, investors are no longer required to give up performance in order to invest in funds that are acting morally.
Friends Provident International offers an interactive fund center that includes Morningstar's Sustainability Ratings in the form of 1–5 globes to assist advisors and investors in assessing how investment funds are addressing environmental, social, and governance concerns (5 being high conviction, 1 being low).
The company's unit-linked fund range currently offers a variety of thematic equity funds whose portfolios invest in companies functioning sustainably, ethically, or utilizing ESG criteria to operate their operations, which are often referred to as "thematic" funds for investors wanting to invest in them.
Take note that Hong Kong investors cannot access these funds.
Funds on the theme of climate change invest in businesses working to reduce emissions, carbon footprint, energy use, and pollution in order to fight the effects of global warming.
There are funds with a focus on resources and energy use renewable energy sources that replenish themselves organically, such wind or solar power, to lessen their consumption and depletion. In order to address the need for building materials and a biodegradable alternative to plastic usage, sustainable woodland planting is also being pursued.
Sustainable themed funds invest in multinational corporations that improve society through their goods, services, and business methods. includes the creation of products and services that enhance wellness and health, as well as increased access to education, hygienic conditions, clean water, and recycling.
Companies that acknowledge and value gender equality among their personnel are included in funds with a human development theme. Also, those offering goods and services for leading a healthy lifestyle in terms of eating right, exercising, and taking care of one's mind.
There are also multi-thematic funds that invest in socially responsible companies globally, often using screening techniques to avoid companies in certain sectors such as tobacco, alcohol, gambling and armaments, favoring companies fulfilling an environmentally or socially beneficial role, employing high standards of governance.
Funds with a focus on water and waste make investments in businesses that operate globally in the water and air sectors or that provide technologies, goods, or services that are connected to the water value chain.
Should I invest in Friends Provident International?
Reviews for Friends Provident International are negative at TrustPilot, which gives the company an overall score of 2 out of 5 stars based on 222 reviews as of March 2023.
Many of the reviews say they have had bad experiences with the customer service department, if they could reach out to customer service at all. There are also some that mention huge losses in their investments due to fees.
Meanwhile, Friends Provident International's IPME+ won the Best International Protection Plan at the Global Financial Services Awards and the Best Protection Plan at the 2022 International Investment Awards.
Friends Provident is a prominent financial services company with over forty years of experience. Long-term individual investors searching for protection against market volatility or inflation but with modest investment objectives might choose from a variety of products that could deliver respectable returns.
If their insurance and expat savings plans meet your specific needs, Friends Provident International's unit-linked insurance products could offer long-term individual investors respectable returns.
If you decide to invest in them, make sure to talk to your financial advisor about the best course of action and for their suggestions.
For individuals looking for bigger returns on their investments than what the current products offer, there are, nevertheless, better possibilities available.
Pained by financial indecision? Want to invest with Adam?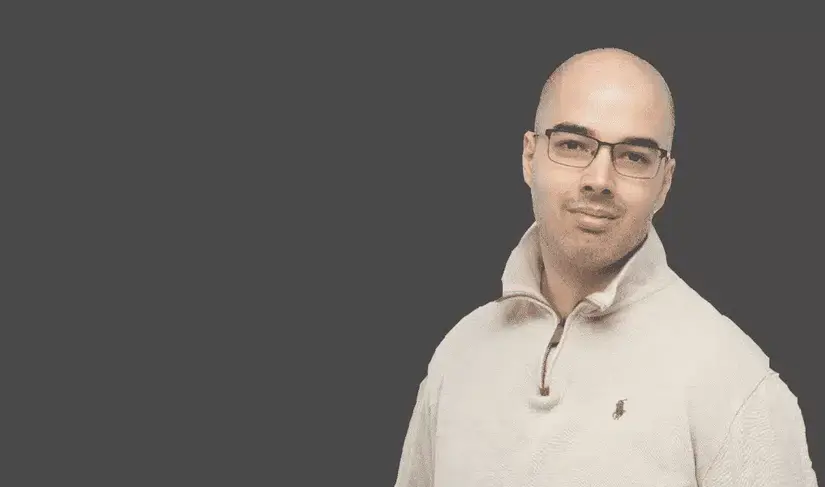 Adam is an internationally recognised author on financial matters, with over 694.5 million answer views on Quora.com, a widely sold book on Amazon, and a contributor on Forbes.