Getting Money Out Of Saudi Arabia As An Expat part 1 – that will be the topic of today's article.
Nothing written here should be considered as financial advice, nor a solicitation to invest.
For any questions, or if you are looking to invest as an expat, you can contact me using this form, or via advice@adamfayed.com
It is usually better to "kill two birds with one stone" and invest as an expat, rather than send money home to buy shares or a house.
Introduction
Getting money out of Saudi Arabia for an expat can be difficult. As a foreigner, especially if you're not living in Riyadh's capital city, you may find that banks are very hesitant to do business with you. In fact, some tellers will flat out refuse to talk to foreigners at all!
Now, is getting money out of Saudi Arabia difficult? Of course, No! That is the short answer, and while some banks may be more difficult than others, it is possible to get money out of Saudi Arabia for an expat. Well, you might ask: "Why would I want to do that?"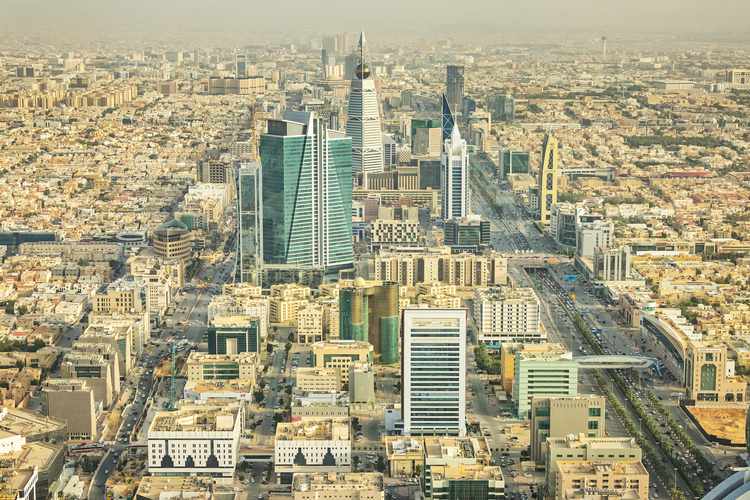 In fact, there are a few reasons why someone living in Saudi Arabia would want to transfer their money back home to another country. Let's take a look at just what they are. But before that, let's have a quick look at just how the banking system over there works.
The Banking System
To put it simply, Saudi Arabia has three types of banks: Islamic Banks, Investment Banks, and Commercial Banks. Islamic banks are basically for Muslim people, investment banks are for businesses only, while commercial banks are where everyone else does their business.
Now, if you're an expat who's lived and worked in Saudi Arabia for any length of time, then you'll probably be aware that it can be difficult to open a bank account. When we say "open," we mean opening the account – not just getting a reference number and having your salary paid into it. That's easy.
The problem is that investment and commercial banks will refuse to open an account for non-Saudis, and that's where you run into trouble. That said, there are ways around it – but we'll look at those later on. For now, let's assume you've opened an account with one of the local banks and want to transfer your money out of the country.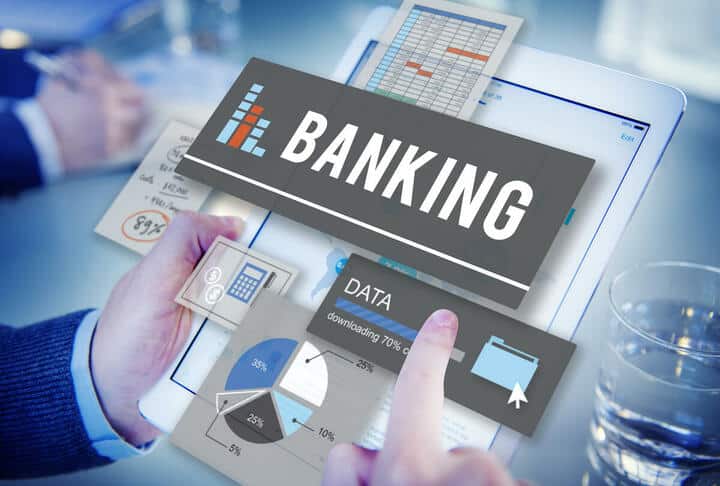 Well, there are a few ways to do this – and we'll take a look at the most common one: Wire Transfers, Personal Cheques, and Travellers' Cheques. There's also Cash – but we'll leave that for now as it is probably the least secure way to move funds.
Now, it's also worth mentioning that some banks may have a limit on how much you can transfer out monthly – but, as always, this is going to depend on the bank itself. In fact, some will only allow you to make transfers of up to 3% of your total balance each month – so be sure to check before you start.
Personal Cheques
These are great because they carry with them the signature of the person who gave it to you. This means that they can't be easily forged, making it more secure than wire transfers at times – but not always; some banks will only accept cheques made out in Saudi Riyals (for example) and will flat out refuse to accept a cheque written in USD. They may even return the cheque and ask for another one.
Travelers' Cheques
Right, these are basically like normal cheques, but they're made out in the currency you're traveling in. So, if you take a trip to Japan and want to cash some travelers' cheques, then you can do so – and they'll be made out in Yen. See what we mean?
Now, the downside with these is that not all banks will accept them – especially if they're foreign ones (in other words: they don't know how much money is in the account). However, there's one bank in Saudi Arabia (which we won't name, but if you Google for it, you'll probably be able to work out which one we mean) that will – and that's where you should try first.
Wires
No matter how often we tell people: never send money to someone's bank account by wire transfer unless you're sure they are who you think they are. As soon as the money hits their account, it's gone – so if it goes to the wrong person for whatever reason, then there's nothing you can do about it.
It also doesn't help that some banks have been known to charge huge hidden fees when receiving funds by wire transfer, which is another reason to avoid them.
That said: if you absolutely must send money by wire transfer and know for sure that it's going to the right account, then we recommend only sending a maximum of $500 at any one time – and your bank should be able to advise on this too.
Cash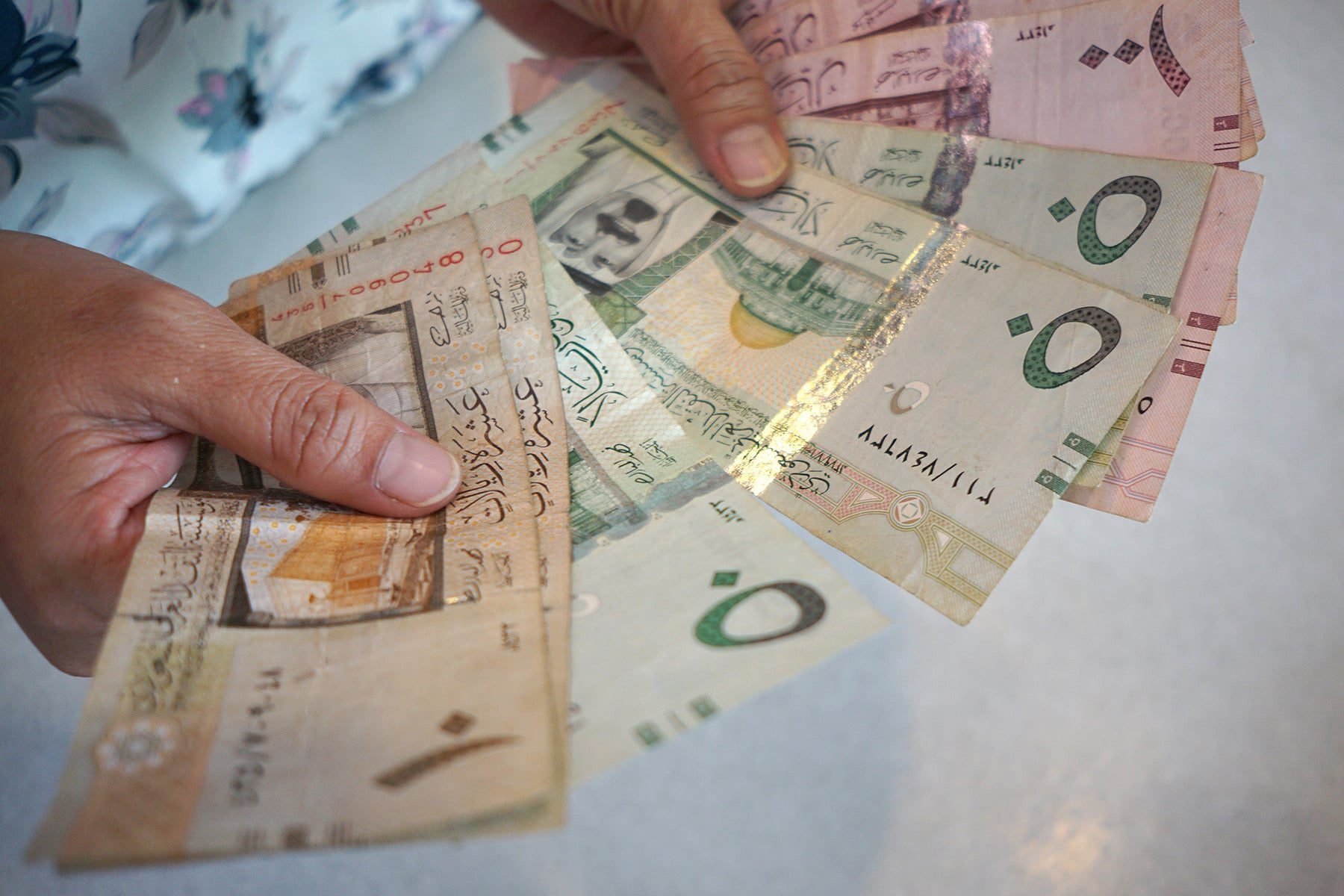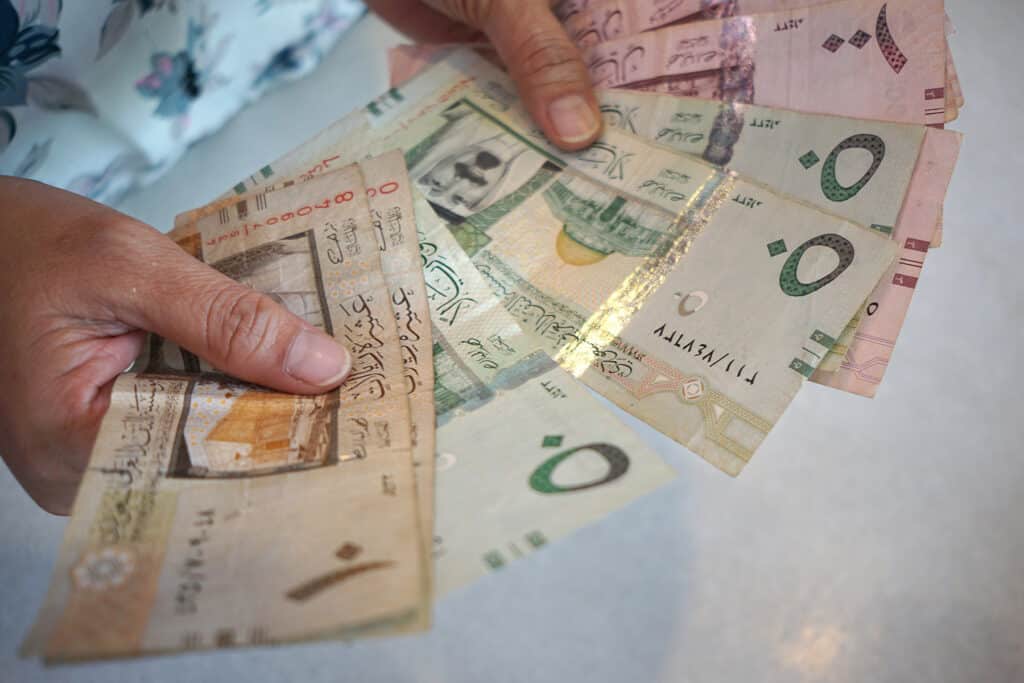 Again, as mentioned earlier: cash should be avoided because it is the least secure way of moving your money. However, if you use a bag and other people can see what's in there – then they're going to assume that it has something of value inside.
In Saudi Arabia, the only real option for carrying cash around tends to be inside a briefcase or handbag – and we suggest you split your money up inside there. That way, if someone does try to steal it from you – at least they'd only be able to make off with half of what you have on you.
Of course, this is also an option for some more seasoned travelers – but not for those who are visiting Saudi Arabia for the first time. We recommend that you look at the original article for more information on what we're talking about here.
Best Saudi Arabia Banks to Transfer Money to Foreign Bank
Al Rajhi Bank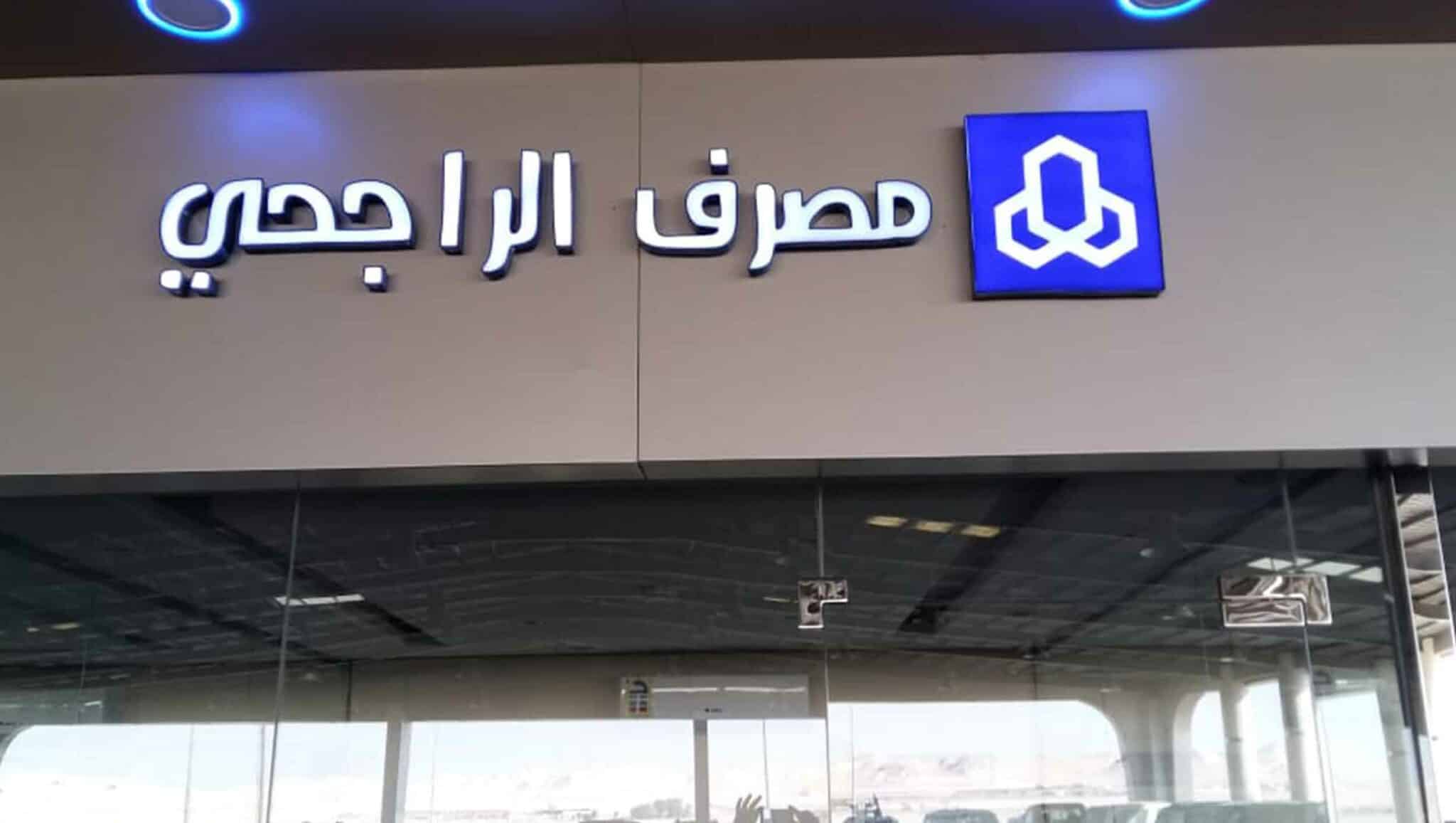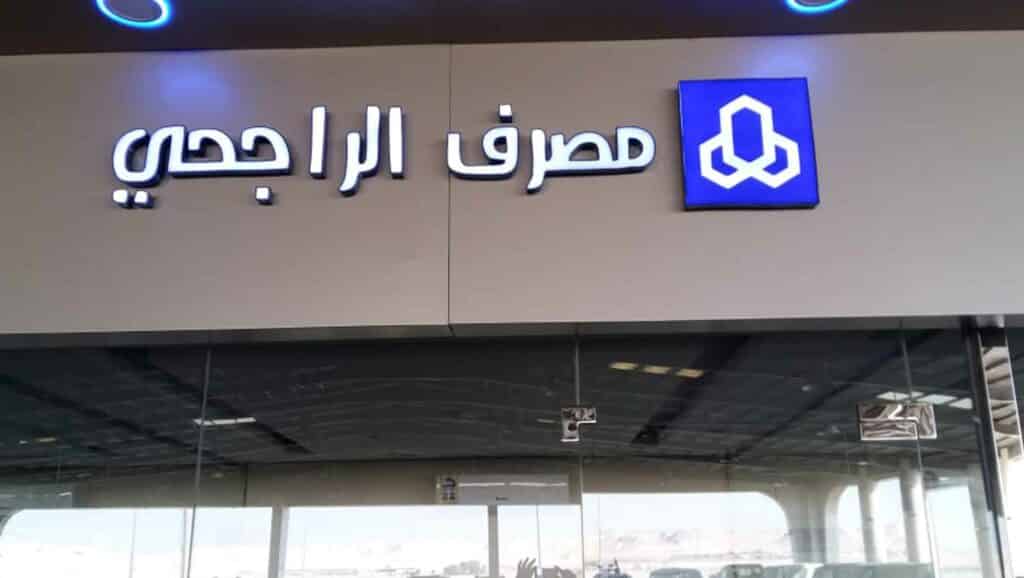 Regarding fees to transfer money from Saudi Arabia to a foreign bank, the lowest fee is charged by the Al Rajhi Bank. They have been giving their customers convenience and low rates since 1987, which has helped them become one of the most popular banks in Saudi Arabia. In fact, it took only 7 years for them to become the biggest bank in Saudi Arabia.
Their transfer fees are simple and easy to understand. There is a 1% fee on the remittance amount if you use their Al Remit service instead of using their branch, saving you time since you don't have to go through several counters to complete your transaction. If you transfer the money through their branch, there will be a 1.5% fee, with no cap on the amount transferred.
Some of Al Rajhi Bank's advantages, in addition to their cheap transfer fees and high limits, include:
Accessibility in several countries around the world
Attentive customer service
All bank transfers are instantaneous
Maximum security for your funds
No limitations on the amount of money to be transferred
All you need is an Al Rajhi Bank account with ample funds, and you can go ahead and transfer money without having to worry about high fees.
Arab National Bank (ANB)
Another bank offering low transfer fees for a long time is the Arab National Bank. They have been in business since 1960, and they have over 300 branches worldwide.
In addition to their high level of security, ANB offers other benefits such as being open from 9 am-1 pm from Saturday to Wednesday, a maximum amount of SAR 5 million per transaction, and they do not charge fees on transfer amounts below SAR 1000.
However, there are some disadvantages, such as that they only operate in Saudi Arabia and other few countries such as Qatar, Lebanon, and Turkey. So for those who want to transfer money from Saudi Arabia to a bank account in another country, ANB might not be the best option.
Saudi British Bank (SABB)
The Saudi British Bank is one of the most popular banks in the Kingdom, and it has managed to earn this level of trust by providing its clients with quick and efficient services. The bank offers a number of advantages, which include:
Free transfers within the Kingdom
Attentive customer service
Quick clearance is provided
Transfer money to any part of the world using SWIFT or IBFT
However, SABB has some disadvantages, such as not transferring amounts below SAR 500. They also do not assist with transactions between individuals who are not family members. Additionally, their offices are only open from Sunday to Thursday between 9 am-3 pm.
Riyad Bank

Specializing in providing its clients with financial products and services, Riyad Bank has won the trust of many Saudi Arabians because of its low transfer fees. They just started operations in the Kingdom in 1998, but their excellent services have helped them become one of the leading banks in Saudi Arabia.
Another advantage that Riyad Bank has over other banks is that they provide their customers with an ATM card for free, enabling them to withdraw cash from any ATM machine worldwide free of charge. And if you request it, you will be able to obtain another card for your spouse.
However, Riyad Bank has some disadvantages that you need to know before opening your account with them. These include:
Transfer fees are not fixed and vary based on the sending bank
There is no limit on the transfer amount
The transfer time might be longer than stated (10 days) because the bank needs to be informed about the transfer before it can process it
Ahli Bank of Kuwait (ABK)
Lastly, we have the Ahli Bank of Kuwait, a well-known bank in Saudi Arabia and other parts of the Middle East. It has been operating for over 50 years, and it has a high number of satisfied customers.
What makes this bank so special is that it is available in many countries, which allows you to transfer your money no matter where you are located in the world. Their services are almost perfect, but some disadvantages need to be considered before choosing them as your preferred bank for money transfers. These include:
Transfer fees of 3-5%
The transfer time might be 60 days or longer
Their customer service isn't always efficient. They can sometimes take up to 7 working days to respond to you.
Pained by financial indecision? Want to invest with Adam?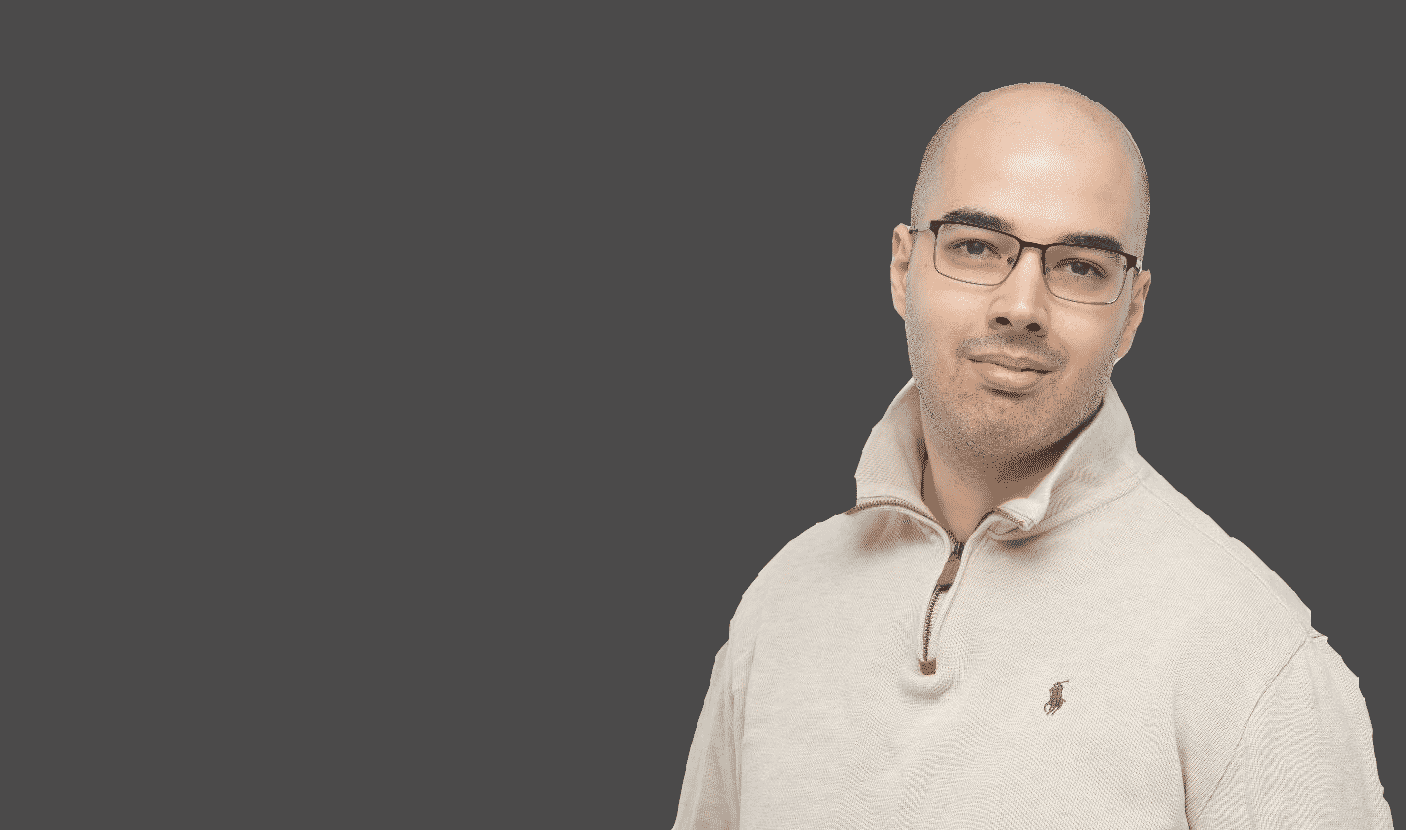 Adam is an internationally recognised author on financial matters, with over 370.1 million answers views on Quora.com and a widely sold book on Amazon