Hargreaves Lansdown Login: A Guide
If you are looking to invest as an expat or high-net-worth individual, which is what I specialize in, you can email me (advice@adamfayed.com) or use WhatsApp (+44-7393-450-837).
Introduction
In this article, we will give a guide for Hargreaves Lansdown login as well as other significant information about the platform.
First, What is Hargreaves Lansdown and How Does it Work?
Hargreaves is a UK-based financial services firm that sells funds, shares, or other financial products to broker investors. The company's services are limited to the country.
You must first register an account with Hargreaves Lansdown in order to begin investing.
Whether you're saving for the future, a pension, or your child's education, your personal objectives will determine the ideal account for you.
By comparing accounts and checking the criteria that are applicable to you, Hargreaves Lansdown can assist you in reducing your options and finding the ideal account.
The following is required in order to register for a Hargreaves Lansdown account:
national insurance number
debit card information
bank details for setting up recurring payments
Hargreaves Lansdown Login: Account Authentication
Hargreaves Lansdown must adhere to the anti-money laundering and Know Your Customer (KYC) standards because it is a licensed brokerage. As a result, the platform requires all traders and investors to first validate their accounts. As part of this process, Hargreaves Lansdown will accept a scanned copy of a driver's license or other official identification documents as proof of identity. For proof of residence, the firm will accept scanned papers of the latest utility bill, or other documents such as bank statements from the last three months.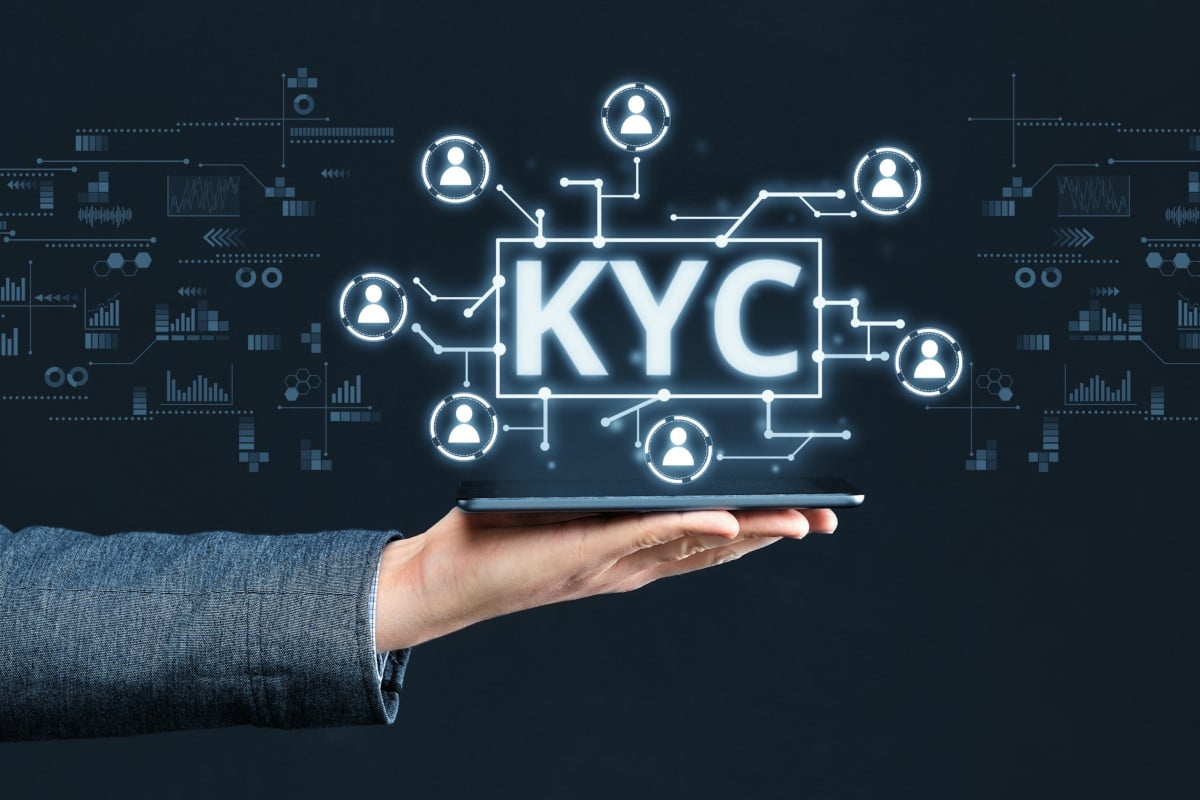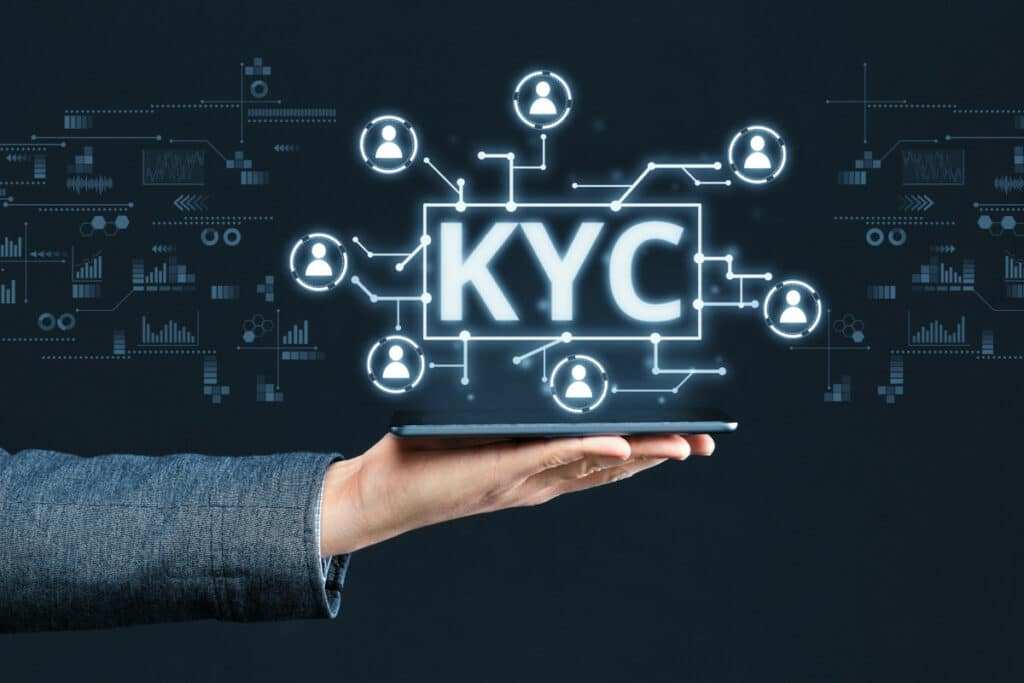 Hargreaves Lansdown Login: Basic Steps
The following are the fundamental steps you must correctly carry out for Hargreaves Lansdown Login:
Launch the web page: https://www.hl.co.uk/
Click on "log in" for existing users
Choose one of Hargreaves Lansdown's services then open an account for new users
Share your account's PIN code
Obtain a form and complete it with your personal information
The page for Hargreaves Lansdown Login on its website will provide details on all the different investment types and the subsequent legal procedures you will need to follow.
All the information for current users is also available on the Hargreaves Lansdown Login page. If you experience any trouble login into your current account, you can contact the company by phone, in person, or by filing a complaint.
You may access the specifics of the plan on the login page as well. If, for example, you wish to sign up for retirement services, this page has all the details you have to understand and all the legal requirements you must fulfill.
For first time investors, you can count on Hargreaves Lansdown's page to be more helpful and offer you the best guidance. To find out more information about the plan, you may also contact the company's representatives.
Hargreaves Lansdown Login Woes
Try clearing your internet cache if you're having problems logging into our website's secure area or if you keep getting check-in requests during awkward times in a session. When on the right web page and using a Windows PC, press and hold the control key and hit F5.
If your login credentials are inappropriately displayed and are automatically entered, it might be because the Autocomplete or Autofill setting in your web browser is turned on. Your web browser stores your login credentials and credit card details here so that you can log in and make a purchase more quickly.
Hargreaves Lansdown Login: How to Get in Touch for Assistance
If you need help to set up your account or reset login information, dial 0117 980 9984
If you wish to add money to your account, call 0117 980 9950
If you want to withdraw funds to your chosen bank account, call 0117 980 9950
For questions on Hargreaves Lansdown individual savings account (ISA) or fund and share account, general investment, or transfer, dial 0117 900 9000
For inquiries on Hargreaves Lansdown Self Invested Personal Pension (SIPP) or Drawdown account, call 0117 980 9926
For help in share placement deals, contact 0117 980 9800
If you need assistance in placing fund deals into your account, dial 0117 980 9807
For cash savings service-related queries, call 0117 980 9995
Call the Pensions Helpdesk at 0117 980 9926 if you have any additional general questions about pensions.
You can also email Hargreaves Lansdown via this link
Note that someone can only assist you from 8 a.m. to 5 p.m. (UK time) during Mondays through Fridays, 9:30 a.m. to 1 p.m. on a Saturday.
If you wish to visit their office, you can reach them at One College Square South, Anchor Road, Bristol, BS1 5HL.
Hargreaves Lansdown Services
As a platform for financial services, Hargreaves Lansdown also provides other services like retirement accounts, investment advice, cash savings, advanced investment, financial counseling, and international money transfer. On the Hargreaves Lansdown platform, you can trade financial assets, set aside money for retirement, or plan for it all at once, and improve your investing skills.
Hargreaves Lansdown Products
Stocks and Shares ISA
Junior ISA
Self-invested personal pension
Junior SIPP
Share Dealing Account
Active Savings
Hargreaves Lansdown Individual Savings Accounts (ISAs)
You have a yearly allowance just like with all ISAs, which you could invest within a given tax year. Any such profits you make from doing so are tax-free. You can go on investing using a standard investment account after you've depleted your ISA allowance for the period. Bear in mind that there are varying allowances for various ISA kinds.
Hargreaves Lansdown Stocks and Shares ISA
In the tax year 2022-2023, your yearly allowance for a stocks and shares ISA is 20,000 pounds ($21,334).
Depending on your objectives and risk tolerance, you can choose a pre-made portfolio or build your own using Hargreaves Lansdown's stocks and shares ISA.
Lifetime ISA (LISA)
Investments made through lifetime ISAs can be used to fund retirement or the purchase of a first property. Stocks and shares LISAs or cash LISAs are your options.
Each tax year, your yearly allowance is worth 4,000 pounds for a LISA, with 25% more to be added by the government. Given that this allowance is part of the stocks and shares ISA allowance, if you invest 4,000 pounds in a LISA, you must deduct that amount from the total to determine how much allowance you have left for the year.
You must be certain that you're committed to either using the savings to buy a home or saving them for retirement because you are locked into a LISA and cannot make any withdrawal without paying the government a penalty of 25%.
Junior ISA (JISA)
You can put money in a Junior ISA and top it up up to the yearly allowance of 9,000 pounds to save for your child's future. This allows you to contribute to your child's junior ISA up to this amount without incurring income tax.
Children under the age of 18 can be enrolled in the Junior ISA. Until the child becomes 18, it is legally administered by a parent or guardian and is then automatically handed to them.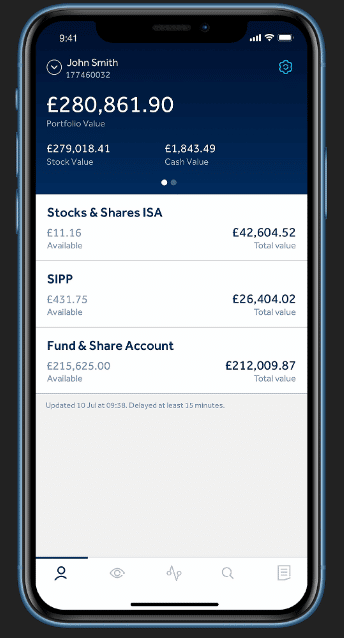 Hargreaves Lansdown Pensions, Annuities and Drawdown Options
When the moment arrives, you can cash out your pension with Hargreaves Lansdown in addition to saving for retirement with the company.
Self-invested Personal Pension (SIPP)
Self-invested personal pensions are appropriate for those who prefer to choose their own investments. This implies that there will be no solicitous attention; rather, the control relies solely on you. There are advisers at Hargreaves Lansdown who can assist you if you're unsure of what to invest in or whether a particular investment is good for you, but this service comes with an extra fee.
The tax benefits you receive from an SIPP are the same as those you receive from other pensions. If you're under 75 and a resident of the UK, you may increase your pension by up to 40,000 pounds.
Junior SIPP
You have the choice to start a Junior SIPP for your child if you're a parent or guardian who values organization above all else. There is an allowance per child per tax year, and the government will provide 20% tax relief on that amount. This operates very similarly to the Junior ISA and mixed with the SIPP. The child can only access the funds after they age 55 (or after they turn 57, commencing in 2028).
This may be a good option if you want to make a long-term investment in the future of your child. Consider the Junior ISA if you'd rather they have access to the money as soon as they turn 18.
Retirement Choices
The following is what Hargreaves Lansdown provides to folks who are about to retire:
Annuity – a lifetime income guarantee in exchange for a pool of pension funds
Drawdown – When you take money out of your invested pension fund to use as income
Cash Savings
You can receive returns on your cash savings with the help of Hargreaves Lansdown's Active Savings scheme. You may switch to a new savings account with a higher rate with Hargreaves Lansdown hassle-free, saving you from having to look around for savings accounts and move your savings yourself. This is a fantastic service that enables you to take advantage of the market's offers to the fullest.
Share Dealing
You can purchase and sell bonds, investment trusts, exchange traded funds, and shares using the Fund and Share account from Hargreaves Lansdown. Your portfolio is something you create on your own.
Funds
Funds, which are popular among investors, provide exposure to a professionally run portfolio. You can commence investing in funds with only 100 pounds.
Investment trusts
Investment trusts are comparable to funds in that they provide exposure to a portfolio that is expertly managed.
Shares
Hargreaves Lansdown's Shares services are thorough and affordable, and include those from the UK, US, Canada, and Europe.
ETFs
You can efficiently and affordably follow a variety of stock market indices and commodities with an ETF, which are listed investments and can be exchanged like shares.
Corporate bonds and Gilts
Additionally, Hargreaves Lansdown provides a bond dealing service that gives you access to a variety of corporate and gilt bonds.
Hargreaves Lansdown Fees
If you intend to reinvest the dividends you get from stocks, Hargreaves Lansdown will collect 1% of the deal, with at least 1 pound in fee and a maximum fee of 10 pounds. You can choose your own amount, but if it hits 10 pounds per holding, it will automatically reinvest your revenue. Still, the best approach is to set your own price.
Hargreaves Lansdown Device Compatibility
You can operate Hargreaves Lansdown on a variety of devices with internet connection because it works on a multi-device platform. Any web browser on a smartphone or desktop can be used to access the platform, and you can even download a special mobile app for it. The following devices can access the platform:
Web platform: laptops and desktops
Mobile apps: iOS and Android systems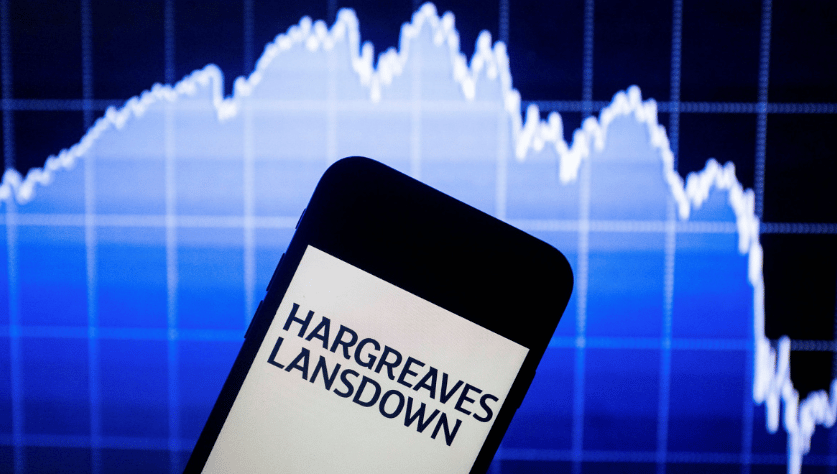 Hargreaves Lansdown Security
Hargreaves Lansdown is regarded as a secure FTSE 100 firm that has been handling investments for 35 years and is trusted by thousands of clients in terms of security.
Your investments are protected by the Financial Services Compensation Scheme, which entitles you to reimbursement of up to 85,000 pounds in the event that Hargreaves Lansdown declares bankruptcy.
Pros of Hargreaves Lansdown
Trading platform that is simple to utilize
Allows you to make an investment worth a maximum of 20,000 pounds in a tax-free account
Lower share dealing costs for common traders
There are no costs associated with deposits or withdrawals.
Has tools for teaching of great caliber
Cons of Hargreaves Lansdown
High stock and ETF transaction costs
Does not support trading in futures, options, cryptocurrencies, or forex
No live chat or round-the-clock assistance
Hargreaves Lansdown Login: Final Thoughts
Hargreaves Lansdown Login: Final Thoughts
One of the top firms to invest in is Hargreaves Lansdown. The business has a lengthy history of producing high-quality products that generate healthy financial returns. Hargreaves Lansdown can offer you a solution for whatever you need, from cash savings to ISAs.
The profit on the investment is not fixed, which is the most crucial thing to remember if applying for investment in Hargreaves Lansdown.
The profit is based on the currency's worth and the state of the economy today. On the Hargreaves Lansdown Login, this point is made quite plain to be easily understood.
In order to help you get the most out of your money, the organization wants to give you all the expertise and support you need. The business's plans offer a lot of flexibility and are reasonably priced.
You won't regret working with the company because investments only decrease in the event of unfavorable currencies; they do grow otherwise.
If you want to learn more about investments, you can read our articles such as best investment options for Australian expats in 2021, what are the best investment options for Canadian expats in 2021, what are the best investment options for UK expats in 2022, and how to invest in the S&P 500 from outside America.
We also have reviews of Investors Trust Access Portfolio, Novia Global, Dominion Capital Strategies Guernsey, Custodian Life, St James Place fund, Tilney BestInvest, Sarwa Dubai, HSBC Expat, Ardan International, and Investors Trust S&P 500 Review.
Pained by financial indecision? Want to invest with Adam?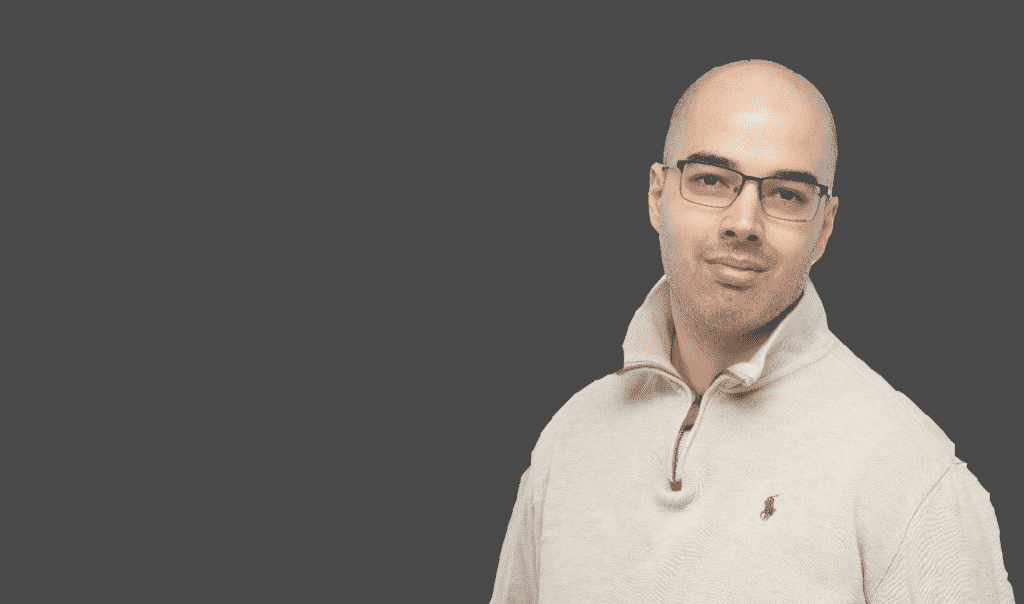 Adam is an internationally recognised author on financial matters, with over 588.1 million answers views on Quora.com and a widely sold book on Amazon and a contributor on Forbes.