How to become an EU citizen in 2021? That will be the topic of this article.
There are many routes but this article will speak about some of the options available to you.
If you are looking to invest in expat-specialised solutions or have any questions, don't hesitate to contact me, email (advice@adamfayed.com) or use the WhatsApp function below.
It is usually better to sort out residencies, new citizenships and tax-efficient investments at the same time, because many of the opportunities available in your home country or current jurisdiction won't be available in the next destination.
Introduction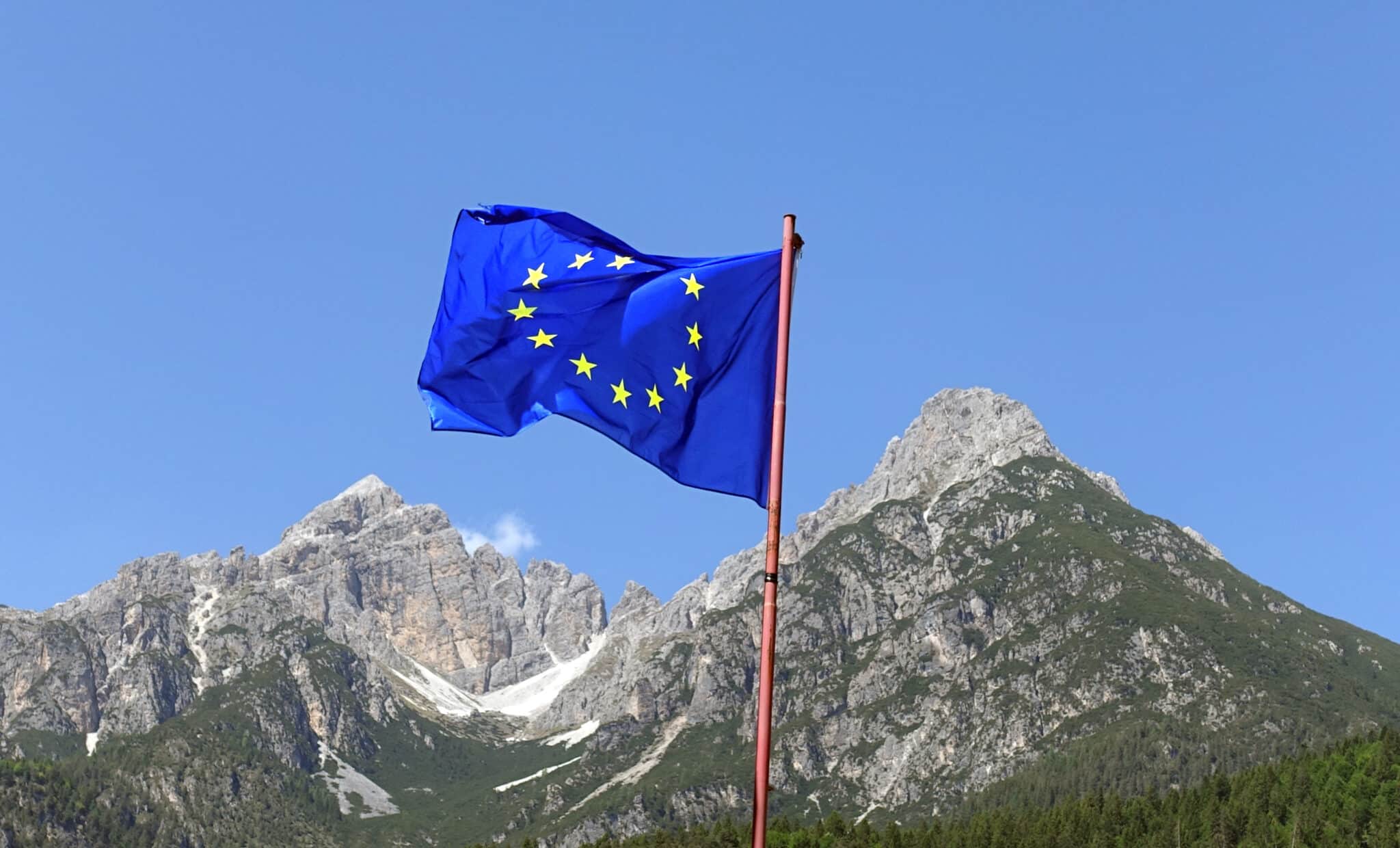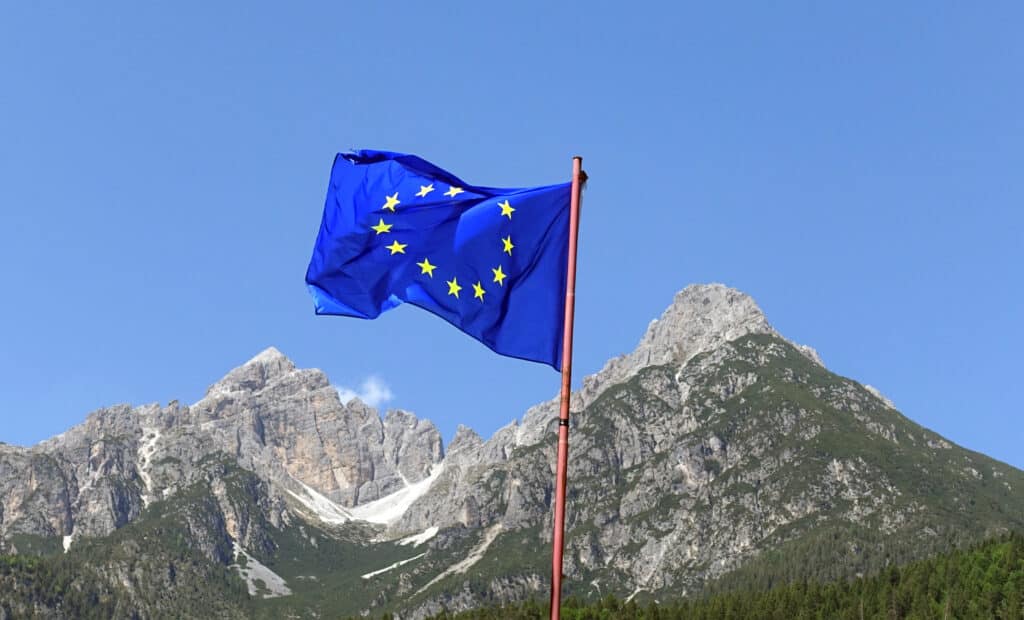 During all these years, different polls have shown that more and more people are thinking about going abroad and getting a European passport.
Many see this as a chance to provide a higher standard of living for themselves and their families, start a new business and establish strong and mutually beneficial business ties in other countries. In addition, some European countries allow obtaining EU citizenship without renouncing the previous one, so entering your first homeland will not pose any problem.
Citizens of countries from all over the world are faced with the need to obtain visas and other permits to visit EU countries for tourism, employment, education, and business. Visa restrictions and a significant difference in rights with European citizens become decisive factors in deciding on obtaining the status of an EU citizen, which allows you to get more privileges.
The legislation of each of the countries of the world provides for the possibility of acquiring citizenship by foreigners. Several EU states offer accelerated programs with simplified applicant requirements. Thus, every year getting an EU passport is becoming more and more in demand.
In this article we will be focused on different ways of obtaining European Union citizenship, on the cost of this kind of pleasure and other important details that you should be aware of.
But what kind of benefits there are of EU citizenship?
To be brief, an European passport issued by one of the EU countries immediately opens up convenient prospects for its owner. Among them are the following bonuses:
Freedom of movement
EU citizenship guarantees visa-free travel to any country in the European Union, as well as to many other countries of the world – an average of 160 states, including the UK and countries belonging to the Schengen area. Also, a European passport allows you to enter without a visa or obtain a visa under a simplified procedure in countries such as the United States of America, Australia, Canada or Japan – it depends on the country that issued the passport.
High social standards
An EU passport allows you to live, work and study within the Eurozone. Its owner will fully appreciate the obvious advantages of modern education according to the most progressive world methods, qualified medical care and the judicial system, which guarantees full protection of the rights and freedoms of a citizen, and the right to a fair trial.
Business prosperity
EU citizenship means open access to major international markets, the ability to conduct business in a politically and economically stable country, low tax rates for entrepreneurs and a good reputation in business circles. You will be able to open deposits in reliable banking institutions and keep them in a stable currency, carry out transactions for the purchase and sale of assets, movable or immovable property, take loans and issue a mortgage on the most favorable terms.
Good future for children
If your family lives in Europe, your children can enter the most prestigious universities in the world. European education has been and remains at a high level, and diplomas from European universities are recognized and appreciated everywhere.
Economic opportunities
Like any European, you can buy and sell housing, open deposits in reliable European banks, do business, and take out loans.
How to settle in Europe: options for obtaining EU citizenship
Experts identify four main ways of obtaining a European passport, each of which is focused on a specific group of foreign citizens. Among them:
Repatriation
In this case, only those foreign citizens whose close relatives (no further than a certain generation) were citizens of a given European country can apply for immigration. You will have to provide proof of family ties, as well as demonstrate knowledge of national traditions and laws. An EU passport is issued to repatriates by the migration authorities of Germany, Spain, Greece, Ireland and Hungary.
Many European countries provide asylum to those who are oppressed in their home country for political, racial or religious reasons, as well as on the basis of minority and social group affiliation.
To obtain refugee status, you will have to thoroughly prepare. In other words, you will need to prove that you are in serious danger at home, and the government of your homeland does not intend to protect you from it.
Every year, about a quarter of asylum seekers receive refugee status in the EU. Low percentage, but proving that you really need protection is difficult.
Granting refugee status
Such applicants are required to carry documents deemed to be proof of persecution in their homeland for national, racial, religious or political reasons.
Naturalization
This term means that you have lived in the chosen country for a long time and you have your own objective interests here – personal or business. Reasons for naturalization can be:
family reunification, including marriage with an EU citizen;
study in the EU;
employment in a member state of the European Union;
investments in the EU economy;
business registration;
buying a property.
This is the longest, albeit popular, option for obtaining EU citizenship. You will have to legally reside in a European country for a long time (from 5 to 12 years, sometimes more). Such grounds are considered to be family reunification (marriage), study or work in Europe.
Citizenship by Investment
The most comfortable option, but at the same time the most expensive – currently it is available only in a few European jurisdictions.
To obtain a second passport, an investor does not need to live in the country for a long time, know the local language perfectly and understand the cultural traditions of the new homeland.
All that is required of him is a generous investment in the economy. You get an EU passport just by investing a certain amount of money in real estate or the country's economy. At the same time, residence in the country before or after obtaining citizenship is not a prerequisite.
Do you need to live in Europe to get a European passport?
The obvious advantage of all the listed states is that in order to obtain European citizenship, you do not need to stay in the country without leaving. Of course, you can hardly do without trips to your second homeland. For example, you still have to fly to Cyprus once to make investments. But the number of such trips can be minimized – for this it is enough to use the services of qualified immigration lawyers of our company.
With the help of our licensed lawyers, you can carry out most of the processes associated with obtaining a second passport remotely from your home country. The competent specialists of our company are not limited only to immigration issues – they are able to find you a profitable option for investment, as well as take on the problems and troubles associated with the relocation, if you still want to settle in the country of your new citizenship.
How to quickly get a European passport?
If you want to settle in a Eurozone country, three stages are considered the "gold" standard of the procedure for obtaining a European passport:
applying for a residence permit;
obtaining permanent residence and resident status;
registration of citizenship and passport of the European Union
On average, the process from the initial filing of documents to obtaining a European passport takes 7 to 12 years. In some countries, wealthy foreigners can go through an accelerated naturalization procedure when investing a certain amount in the local economy (usually the period is from 6 to 12 months) – these programs are called citizenship by investment or economic citizenship. At the same time, your chances of obtaining EU citizenship are significantly increased if you meet the following criteria:
lack of immigration and criminal offenses;
financial solvency, allowing you to provide for yourself and your family members while living in the country;
no tax and credit debt obligations.
Knowledge of the language, culture and history of the country will be an additional plus, but it is not a prerequisite for an investment program for obtaining citizenship.
Procedure and terms for obtaining European citizenship
The European Union is not a single entity, but an association of different countries, and the rules for obtaining citizenship are different everywhere. However, there are common features that relate to the procedure for obtaining a passport.
As a rule, before you will be given the opportunity to apply for citizenship, you must go through two stages – residence permit and permanent residence.
Residence permit – a temporary residence permit – allows you to stay in the country for a long time. It is drawn up for a year and subsequently extended if the applicant wants it.
Residence permit is issued to students who study in European universities, family members of residents or EU citizens, when opening a business in Europe, on the basis of a work visa, when buying real estate, for long-term treatment or rehabilitation in European hospitals, participants in investment programs and refugees.
Having lived in Europe for a residence permit for a certain time (on average – 5-7 years), you can apply for permanent residence.
How long you will need to live in your chosen country for permanent residence depends on both the state and the circumstances – for example, when marrying a European citizen, this period is always shorter.
Permanent residence is issued on the condition that during the years of your life in Europe you have never violated the law and generally proved that you are a reliable and respectable person, with work, housing and legal income.
A few more years of living in a country with permanent residence – and you can apply for a European passport. At this stage, it is required to prove not only the consistency and law-abidingness, but also the knowledge of the language, culture, laws and state structure of the country. By this time, you have already lived in the country for at least 6-7 years, so there will be no problems with the exam.
By the way the information that a woman who gives birth to a child in the EU automatically receives the citizenship of the country (as well as her child) is nothing more than a myth. In some countries, indeed, children born on the territory of a state acquire citizenship by birthright, but none of these states are members of the European Union.
The whole process takes 7 to 12 years. But some European states offer a faster and easier procedure for obtaining citizenship for large investors and people who can afford to buy expensive real estate. So, in Cyprus, when buying real estate worth more than 2 million euros, you can obtain an EU passport in 6 months.
In which EU country is it easier to obtain citizenship?
In some European countries, it is almost impossible to obtain citizenship – the requirements for applicants are high, they pass the strictest checks, and financial solvency does not play any role here. These include, for example, Denmark and Austria.
Fortunately, there are countries in Europe where new citizens are welcome. The easiest way is to get a Cyprus passport.
It is enough to buy expensive real estate here, and you will be given a passport of the country without a long wait and an exam in knowledge of the language and laws.
Buying economy-class real estate in this country does not give the right to citizenship, but it greatly facilitates obtaining a residence permit and permanent residence. This, coupled with the complete abolition of property taxes, makes Cyprus the most attractive country to move to.
Malta, Bulgaria, Greece, Portugal, Latvia and Spain also offer a simplified procedure for obtaining citizenship when starting a business or buying real estate.
How to get European citizenship by investment?
Among the few European countries that host investment citizenship programs, it is worth highlighting Cyprus, Malta and Montenegro (the latter is not yet a member of the EU, but its passport makes it possible to travel without a visa to any EU country).
All three have a need for an inflow of foreign capital. And at the same time, these countries have strict requirements for applicants for a European passport. The applicant must be over 18 years of age, in good health and of an impeccable reputation, with no criminal record or immigration violations.
All three jurisdictions first issue a residence permit to their future citizen. Also, these countries are ready to accommodate a bona fide investor and apply for citizenship for his family as well. This is where the similarity of investment attraction programs ends, since the methods of investment and the timing of obtaining citizenship will be seriously different.
Malta Citizenship by Investment – The Easy Way to a European Passport
Obtaining Maltese citizenship and an EU passport takes on average 12 to 14 months. The minimum investment for a European passport per person is € 1,150,000, but in Malta you cannot invest in just one thing. Below are the required amounts and investment items:
purchase of real estate in the amount of € 350,000 or rent, which will cost at least € 16,000 per year;
purchase of securities and government bonds in the amount of € 150,000;
non-returnable investments in a public fund in the amount of € 650,000.
As participants in the program, a passport of Malta with the main applicant can be obtained by his spouse, children under the age of 26 (if they are not married) and parents over 55 if they are financially dependent on the applicant.
Cyprus passport by investment – the fastest way to obtain European citizenship
Cyprus citizenship usually takes 6 to 8 months. The applicant can invest funds of at least € 2,000,000 in one of the following ways:
buy residential or commercial real estate (real estate purchased on the secondary market must cost at least € 2,500,000);
open a new business in Cyprus or buy an existing company.
In addition, the investor is required to invest € 75,000 in a program for the construction of affordable housing for local residents and in a government fund dedicated to research and innovation.
A spouse and children under 28 who are not married and are financially dependent on the applicant are considered as family members eligible for Cypriot citizenship by investment. Parents will be required to purchase additional residential property in the amount of € 500,000.
Where to invest to obtain a Cypriot passport?
Investing in order to obtain an EU passport can be carried out in several ways at once:
Investments in real estate: by purchasing a house or apartment, investing in a development project or an infrastructure facility.
Business investment: through equity participation, opening or buying a company registered and physically present in Cyprus.
Investments in securities: through the purchase of units of investment funds, as well as the purchase of shares and other securities issued by companies registered and active in Cyprus.
Combined investment: this method involves investing in several of the listed options at once.
After 5 years of owning local assets (real estate, company shares, etc.), you can sell them and get your money back. However, as an investment immigrant, you must have your own residential property worth at least € 500,000.
Montenegrin passport: what does the citizenship of this country give?
Montenegro has not yet become a member of the EU, but its passport allows you to move freely throughout the EU, so it can also be called "European".
You can become a citizen of Montenegro within 7 months after applying. Only after that will the option of visa-free entry to the EU countries be available. You will have to fulfill the mandatory investment requirements for each of the following:
one-time non-refundable investment in a government fund – € 100,000;
purchase of real estate – from € 250,000 when buying an object in the northern regions or from € 450,000 – in the southern regions of the country.
A Montenegrin passport, together with the applicant, can be obtained by his spouse and children under 18 who are financially dependent on their parents.
To obtain citizenship, residence in the above countries, neither before nor after the application, which is carried out remotely (often through a legal agent), is not required, although in Malta you will have to show that you often visit the country.
Concerning the repatriation, Romania is one of the countries that suggests you a very quick citizenship obtaining process.
More about Romanian Citizenship by Repatriation
Romania is a member state of the European Union since 2007, therefore, applying for a Romanian passport, the applicant automatically becomes an EU citizen and receives the same rights and opportunities as the passport holders of any other EU country.
The equality of all European citizens is guaranteed by EU Directive 38 of 2004, which states that "citizens of the Union and their family members have the right to freely move and reside in the territory of the EU member states".
Romanian citizenship is considered to be one of the fastest and most convenient procedures for obtaining an EU passport. The repatriation process is regulated by the Law on Citizenship No. 21, Art. 11, and involves the provision of evidence that the applicant's ancestors are linked to the territory of the former Romania.
The procedure for obtaining Romanian citizenship takes from 8 months. During this period, the applicant will have to visit Romania twice – to submit documents and take the oath at the Ministry of Justice. The result of successful completion of all stages is the receipt by the applicant of a certificate of citizenship and the status of a full EU citizen.
The citizenship certificate grants the right to issue internal documents of Romania: birth and marriage certificates, ID-cards, foreign passports and European-style driving license.
To conclude, it's pretty obvious that European countries can be a very good place to move and to start a new life. There are a lot of options that are available and quick, make your choice and go on.