How To Move Abroad After Selling A Property
If you are looking to invest as an expat or high-net-worth individual, which is what I specialize in, you can email me (advice@adamfayed.com) or WhatsApp (+44-7393-450-837).
Introduction
You're not alone if you've been thinking about how to move abroad after selling a property.
The US State Department estimates that there are about 9 million Americans living abroad. This year has seen a significant increase in web searches for information on moving abroad, with one international relocation website reporting a 193% rise in queries from US-based users since June.
Whatever your motivation for moving abroad, it is true that the process necessitates careful planning and research. Though moving to another country is well worth the effort, don't let that discourage you.
A few of the advantages you can look forward to include getting to know new people and immersing yourself in another culture.
In order to help you navigate the most crucial steps, from how to do it to what to do once you get there, this article puts together a definitive guide with tips on how to move abroad after selling a property.
Is it better to rent or sell your property when moving abroad?
Both have advantages and disadvantages. You might only be staying abroad for a brief period of time, like a year or so as part of a work contract. In that case, you might want to think about temporarily renting out your home.
This might provide you with the much-needed security of being able to make some money from your property. Additionally, you would have your own property to go back to if things didn't work out.
But keep in mind that if you plan to rent out your home, you'll likely need a letting agent, who will charge you a management fee equal to 10 to 15 percent of the monthly rent.
Taxes will also be something to consider. On the profits you earn from rental income, you must pay tax to HMRC.
But what if you intend to relocate permanently abroad? Maybe you're looking to relocate to Spain after retiring, as it's a favorite of many Britons.
Selling your home or apartment in the UK might make more sense if you're moving abroad permanently. This might result in income, allowing you to launch your new international adventure with a sizable cash infusion.
It takes careful consideration to decide whether to sell or rent out your property.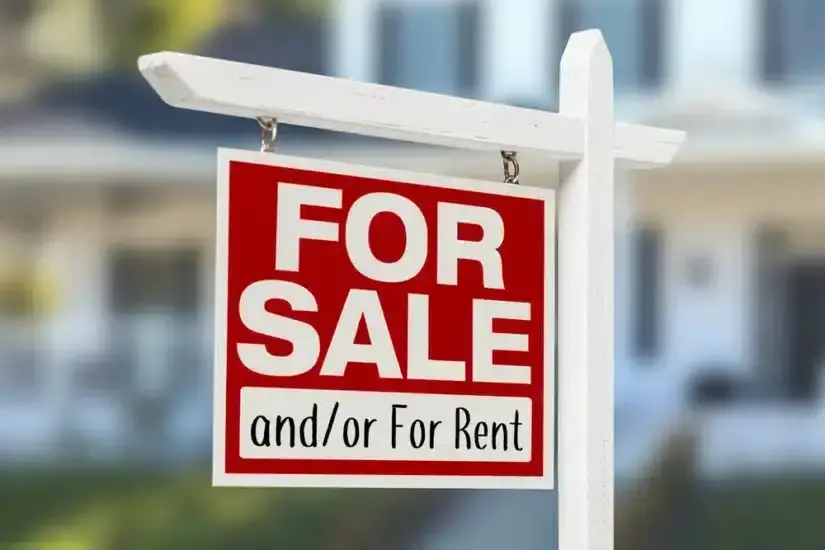 Selling a Property Before Moving Abroad
You will need to take care of a few things during the selling process if you're selling your property before moving abroad.
And if you're not getting a lot of offers on your property, read these suggestions so you aren't having trouble selling your home right before a significant international move.
It's crucial to keep in mind that you should get started selling your property as soon as possible before moving abroad. From beginning to end, selling a home can occasionally take several months. If the market is weak, it might even take longer.
1. Fix any significant issues with the property
Before listing your home for sale, you should have any significant issues resolved. Even though it might not seem worthwhile to make repairs in a home you don't intend to live in, unless you're selling to a builder or contractor, consider your home from the prospective buyer's point of view. Would you want to purchase a home with a leaky roof if the owner has no plans to fix it?
2. Upgrade the furnishings
When you're selling your home, staging it can make a big difference when showing it to prospective buyers. Your realtor can offer advice on how to best stage your home's furnishings and spaces so that potential buyers can see its full potential.
If your house is messy, it will appear smaller. When conducting walkthroughs of the house during open houses, clearing out cluttered spaces or reducing decor can make a huge difference. And when moving abroad, you'll have to downsize your possessions anyhow, right?
3. Curb appeal is important
When it comes time to sell your home, curb appeal is important. When you're trying to sell your property before moving abroad, broken shutters, hanging gutters, and dried-out flower beds don't give a good first impression.
Make some exterior home improvements over the course of the weekend. You might only require a quick power wash to clean the exterior.
4. Incentives can help make the deal more enticing
It's possible that you won't bring your furniture with you when you move abroad. You might be able to increase the amount of people who visit your home by offering your furniture and furnishings as a purchase incentive.
You could entice a buyer to submit an offer on your house by including your lawnmower or patio furniture in the deal.
5. Think about lowering the price
It may be difficult to accept, but lowering the price may be your best course of action if the market isn't doing well when you're trying to sell your property before your major move abroad.
You might attract more buyers by reducing the price of your house. To get a better idea of the price at which your home should be listed, look at what comparable properties are selling for in your area.
Moving Abroad in 2022
Even in the best of circumstances, moving abroad can be stressful, and right now is definitely one of the worst. Depending on your reasons for moving abroad, where you decide to live, and whether you move alone or with family, expat life has always varied.
Because of the severity of lockdowns in European nations and the rise of xenophobia in some locations, the pandemic presented additional difficulties for many expats.
The US, where COVID-19 safety is still a concern, as well as Hong Kong and Russia are among the nations that are experiencing civil unrest and political unrest.
While COVID's difficulties were a cause for serious concern, these are now lessened, and tens of thousands of expats are choosing to stay in their adopted countries because of, among other things, the pleasant weather and high standard of living there.
How to Move Abroad after Selling a Property
1. Research about the country
Whether you like doing research or not, a few Google searches about your new house will help the transition go more smoothly. It can aid in your understanding of the people and society you will be joining, in addition to preparing you for budgeting (cost of living!) and packing (weather!).
It is recommended to look at the following:
Weather
You may be aware of the general weather patterns in the area where you'll be traveling; in fact, you may have chosen your destination based on them! However, it's still a good idea to consider factors like precipitation, humidity, and extreme weather. You'll benefit from this when packing and you might be able to save some valuable suitcase space.
Customs and Culture
Which holidays are observed in your country? Is it mainly secular or especially religious? Social norms are typically governed by customs and culture, which also have an impact on how people interact.
For instance, there are frequently guidelines and expectations for how men and women should interact in some cultures with a majority of Muslims. It's crucial to enter your new nation with the utmost respect.
Laws
Did you know that Singapore forbids passengers from eating or drinking on trains? You could incur fines of up to $500 for even taking a sip of water. Laws vary from country to country, so not knowing the rules in your new country won't likely save you from fines or, in some cases, even arrest. Jaywalking, for example, may not be a big deal where you live but can be very serious elsewhere.
History and Politics
There are significant things to know about every country, despite the fact that some have histories that are more complicated than others. Knowing certain subjects, such as the Spanish Civil War and Francisco Franco's dictatorship in Spain, may be taboo or uncomfortable to discuss will help you avoid unintentionally upsetting someone.
Cost of Living
Will you have enough money to treat yourself to a weekly dinner out or a unit with a pool? You can get a good idea of how much things like food, entertainment, and housing will cost you before you get this by using cost of living estimation websites like Numbeo. This is crucial when creating your budget and picturing the kind of lifestyle you can afford.
2. Choose the nation, language, and documents you require
Obtaining a visa and residing legally in the new country
British citizens have more luck than many other nationalities in that they can live anywhere in the world with a British passport.
You will visit a government website that details the various visa options and how to be eligible for them once your relocation process has begun and you have begun to check for the documentation requirements.
Each and every government has it, but occasionally you might need to use the online translator feature (there is one in Google Chrome, for example).
You can also contact the UK embassy in the nation and ask all of your questions over the phone. The embassy and consulate will most likely have the necessary information and be able to respond to all of your inquiries.
Make sure to read everything carefully, adhere to the directions exactly, and calculate your payment amount in advance so you can budget for it.
It serves no purpose to select a nation only to be denied entry. Check whether you can take a test drive of your potential new home and find out how simple it is to move to the location you have in mind.
In many foreign countries, Brits are permitted to stay for extended periods of time without a visa – typically longer than 90 days.
Most visa applications must include:
Passport-sized photos
Valid passport
Completed application form
Criminal background check
Medical form completed by a physician
Proof of health insurance coverage
Proof of savings or income
Application fee
Check the requirements for the nation you will be moving to, of course. The most reliable source of current information is the neighborhood consulate.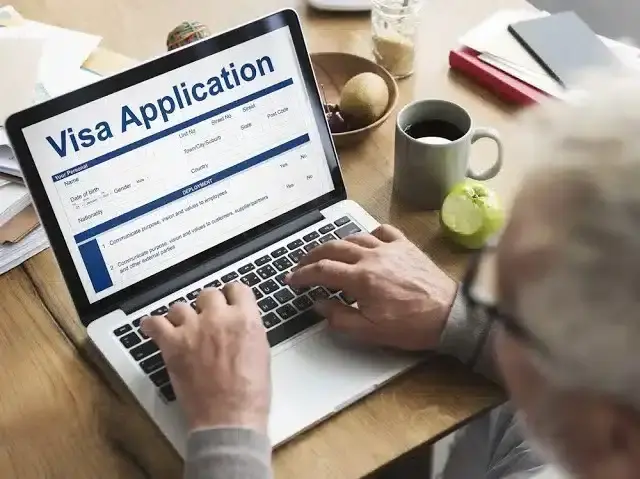 Language
You can do anything if you can speak several languages. If you don't know any, you might want to focus your search on English-speaking nations like Barbados, Canada, the US, Australia, and New Zealand. Of course, there are many countries that are particularly adept at teaching English to their citizens, including Sweden, Singapore, and the Netherlands.
But how can a new expat learn the language? You can study a foreign language from the comfort of your sofa thanks to the wealth of digital technology we can access while at home. For instance:
Look into online language programs. Online learning is becoming more commonplace. Online classes are available from businesses like SkyEng to help you learn a new language.
Use language learning mobile apps. Nowadays, there is an app for everything, including ones that can aid in language learning. To become more fluent in another language, we suggest using Duolingo or Memrise. Both of these apps are free and lessen the burden of language learning.
Immerse yourself digitally in the language. Well, since you can't necessarily do that face-to-face right now, why not change the language of the movie you're currently watching?
2. Manage your finances
Cost of living estimates will serve as the starting point for managing your finances as a continuation of your research from step one.
Estimate the Cost of Moving Abroad
It's simple to forget about all of the expenses that will accumulate during your move. Every time I relocate, I make an effort to estimate how much money I'll need more than I actually will. In the end, it's preferable to have a budget surplus than to be pressed for money.
The following are a few potential costs that could arise:
Renting a truck to transport furniture and household goods to a friend's or family member's home, a donation center, or a storage unit
Visa costs and a passport, if you don't already have one.
Flight ticket
Temporary housing (if not provided by employer) while you look for a long-term residence
From the airport, take a taxi or van to get to your temporary or permanent lodging.
Deposit and first month's rent; in some countries, a larger deposit that covers two months or more of rent may be required.
Prior to receiving your first or next paycheck, you'll need to pay for food, transportation, furniture, and/or decor for your apartment.
Make a budget and keep tabs on your spending
You can create a monthly budget using the cost of living figures from step 1 of the process. You can use a spending tracking app in addition to a Word document or Excel spreadsheet to make this budget even more detailed.
To help you understand the money that is coming in and going, there are many apps that are free and can be connected to your bank account. Don't forget to account for any costs incurred back home, such as student loan, credit card, or storage unit fees.
3. Find employment before moving abroad
Generally, the best way to persuade the authorities that you deserve a temporary visa, let alone permanent residence, is to get a job and start contributing to society.
Prior to moving, it is advised that you find employment. If you're bravely stepping out into the world without a job, make sure to familiarize yourself with job boards and get started right away when you arrive to find a position.
4. Research prices and lodging options abroad
Before making a decision, research living expenses around the world to ensure that you can fully enjoy your new life. However, if you make a wise financial decision, you may be able to live comfortably for the rest of your life.
With tax increases and price increases for basic items, expats all over the world are already facing the worst cost of living crisis in a generation. It might be a good idea to read up on recent events in your new country before moving there to see how they have affected it.
See what major financial arrangements you need to make before you leave the country, such as:
Bank accounts. It's best for you to close your UK bank account if you don't have any property or other assets there. You ought to open an international account before you settle into your new house. It shouldn't be a difficult process because many UK banks will provide these.
Pensions. You have the option of keeping your pension in the UK or transferring it to a plan that is recognized in your new country of residence. But you need to let your current pension holder know before you move.
Individual Savings Account (ISA). You may continue to receive UK tax relief on funds and investments held in your ISA while it is open. However, you are unable to contribute to it once the tax year that follows your move has passed.
Expat taxes. Depending on your unique situation, you may or may not be required to pay expat taxes. By completing the Statutory Residence Test, you should determine whether you are subject to taxation.
Final Thoughts
Although the journey may seem long, the time will fly by, and you'll be left wondering how the days passed so quickly. It should go smoothly as long as you stay organized and concentrated. Before you know it, you'll be settled in your new country and reflecting on your choice.
Pained by financial indecision? Want to invest with Adam?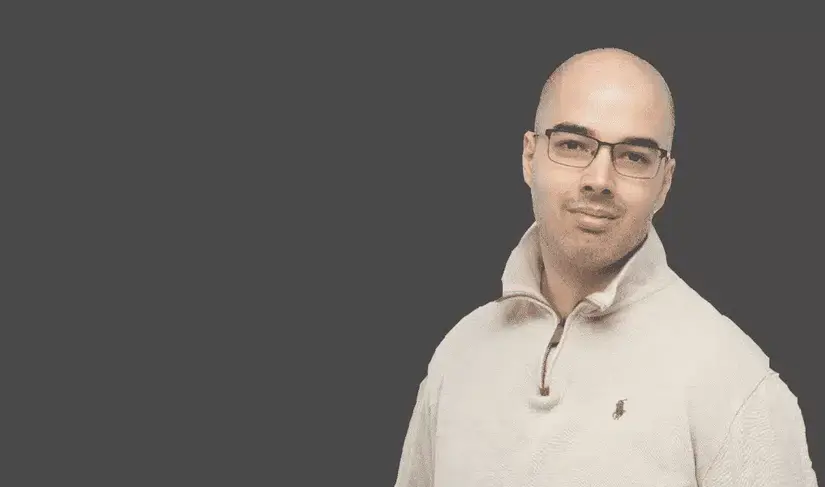 Adam is an internationally recognised author on financial matters, with over 631.2 million answer views on Quora.com, a widely sold book on Amazon, and a contributor on Forbes.