How To Move To Denmark
If you are looking to invest as an expat or high-net-worth individual, which is what I specialize in, you can email me (advice@adamfayed.com) or WhatsApp (+44-7393-450-837).
Introduction
How to move to Denmark? Is it simple or difficult to relocate to Denmark?
You already have this place in mind. You need to start putting your plans into action right away. Several variables will affect this.
You'll be relieved to learn that the majority of Danes are fluent in English if language is a concern for you.
To integrate more quickly, it is advised that you at least learn Danish for casual conversation.
You can find useful and current information in each section of this guide if you find yourself with a variety of questions about how to move to Denmark.
Both the advantages and drawbacks of moving to Denmark are outlined in this article, including the free healthcare and education systems.
Before moving to Denmark, there are many things to understand.
For instance, in bigger cities like Copenhagen and Aarhus, it might be challenging to find lodging. Almost all Danish banks will charge high fees as well.
Fortunately, we have done all the research for you and will show you how to avoid some of the most typical problems expats may encounter.
What is required to relocate to Denmark? You must apply for a visa if you are not an EU national.
On the other hand, if you are an EU citizen, you will not require a visa to enter the nation. Moving to Denmark is made easier for Nordic nationals (Icelandic, Danish, Norwegian, Swedish, or Finnish).
How To Move To Denmark: 8 Steps
1. Determine the legal requirements for moving to Denmark.
If you are not an EU citizen, obtaining a permanent residency visa in Denmark may be challenging. A current passport is required to enter Denmark, and US citizens are not required to have a visa to enter or remain for 90 days.
Before entering Denmark, you must submit an application for temporary residency, which is good for 5 years. In addition to giving you access to healthcare and education, this grants you the right to work in the nation.
One must reside in Denmark for 8 years, or work there for 4 years at a certain income level, before naturally obtaining a permanent residency card, in order to fully immigrate to Denmark and obtain a visa for permanent stay. It costs about 3,000 DKK to obtain a Danish visa (480 USD).
But there are numerous programs run by the Danish government that make it easier for foreigners to settle there. The Pay Limit Scheme, for instance, permits foreigners to enter the nation so long as they anticipate earning at least 400,000 DKK per year in income.
Requirements for Australian citizens
Moving to Denmark presents the same difficulties for Australians as it does for Australians. American and Australian citizens can move to Denmark more easily as students, workers, or as a spouse or a partner of a Dane.
Requirements for EU citizens
Nordic nationals (from Norway, Sweden, Finland, and Iceland) are welcome to live and work in Denmark without restriction. Similar rules apply to EU citizens, but foreign nationals must apply for a registration certificate within 90 days of their arrival in Denmark.
Requirements for UK citizens
European Union citizens in Denmark enjoy the same rights as British nationals.
Requirements for students
Only a spot on a course at a Danish university is required for students from Switzerland or the EU/EEA to study in Denmark.
In order to obtain student visas, students from outside the EU must apply. A letter of acceptance to a Danish university and identification proof are required to obtain this simple visa. The duration of an academic year is covered by a student visa.
2. Establish your finances in Denmark.
As a major destination for expats, Denmark makes it simple for foreigners to open bank accounts. Every bank has a distinct policy all their own.
You'll need your photo ID, address verification, and documentation of your employment or enrollment in school in order to open a standard account.
Along with your residence permit, you will also require a CPR (Centrale Personregister). You cannot start a Danish account without a CPR number.
It's possible that they do business in Denmark if you already have an account with a foreign bank. If they do, you should be able to register for an account and perform basic transactions online.
3. Get a residence in Denmark.
In Denmark, it can be expensive to find housing. Before purchasing a home, renting is advised. Denmark's largest cities, including Copenhagen, Aarhus, Aalborg, and Odense, are the most sought-after places to live.
The cost of living in Copenhagen's north is higher than its south. Since many organizations and landlords will ask for your CPR number, having a residency permit makes it simpler to find housing.
The term "lejelejlighed" refers to rental apartments. Small and in high demand in Denmark due to their low prices, these types of rentals are small.
A shared communal area is occasionally available. In Denmark, terraced houses called raekkehus, which are bigger than most apartments and have little private gardens, are also in high demand as rental homes.
You must put down three months' worth of rent up front in order to rent a property. You'll also need to transfer this sum of money using a bank.
Most leases last one year, and you can get assistance from rental companies that focus on renting to foreigners. You should anticipate that you and the landlord will sign a lease.
Here are some estimates for Danish housing costs:
Rent, per month, one-bedroom outside city centre: 5,000 DKK
Rent, per month, one-bedroom in city centre: 7,000 DKK
Utilities, per month: 1,200 DKK
4. Get a job in Denmark and find employment there.
Knowing that you must speak Danish in order to work full-time in Denmark after receiving your working visa is crucial. 40% of the nation's jobs are provided by the government, and all of them require fluency in Danish.
Since the majority of Danes are also fluent in English, speaking it well won't make you stand out, though your chances of finding an English-speaking job are higher in larger cities like Copenhagen or Aarhus.
Engineering and tech jobs are the best places to look for employment if you don't speak Danish. The better off you are in a field, the more specialized you are.
Study in Denmark
Studying in Denmark is a possibility if you decide against pursuing a career there due to the high standard of education there. As a parent, you may also be looking for a school for your kids.
First off, it's crucial to remember that schools in Denmark differ somewhat from those in the United States.
In your municipality, for instance, you are free to enroll your child in a folkeskole (people's school) from the time they are 6 years old until they turn 16, which should cover the duration of their compulsory education. This can be a great option because these schools provide free Danish language and culture classes to people who are just moving to Denmark.
The Danish educational system also provides a wide range of secondary education options for students between the ages of 16 and 19, with both academic and vocational schools available.
In addition, there are numerous private schools and international schools in Denmark, particularly in the area around Copenhagen.
Typically, English is used to teach the subject matter in these schools. In addition, due to a state subsidy, private schools are generally affordable in the nation.
In Denmark, postsecondary education is free. You can find excellent options in Aalborg and Odense in addition to the most prestigious universities, which are in Copenhagen and Aarhus.
5. Ensure that your healthcare is covered in Denmark.
Healthcare in Denmark is among the best in the world. People have a variety of medical facilities to choose from that offer most medical services.
All citizens of Denmark have access to the country's universal public healthcare system.
All citizens can receive medical care at hospitals thanks to public healthcare. International health insurance is required for routine medical care for expatriates from outside the EU, but emergency medical care is free.
Citizens Services will register permanent residents, after which they will be issued an ID number and a health insurance card.
As long as they can show proof of their European Health Insurance Card, citizens of the EU are also entitled to free medical care. Citizens who prefer to spend more money on private care can receive additional care.
Find a doctor by consulting the National Registration Office's list. On this list, you'll find the names and addresses of the doctors. The majority of people seek recommendations from friends or neighbours.
Prior to seeing a specialist, you should schedule a visit with a general practitioner. Additionally, you can assume that your doctor will likely speak English because the majority of Danes are English speakers.
6. Learn the Danish language if you haven't already.
A language test will be required six months after your arrival in Denmark if you are moving there as a Dane's spouse. You should review the fundamentals of Danish language before speaking.
Online Danish language learning is popular because it is simple and convenient. The most well-known websites are Duolingo and Babbel. SpeakDanish is another option that offers a more individualized experience.
You can look into the courses at colleges and adult learning centers in person. The kommune, or local council, or a few high schools in the area where you live frequently offer programs.
Investigate private language instructors and courses as well. Keep in mind that anyone with a residency visa can take free Danish classes from the government.
7. Avoid being alone by making friends and connecting with other expats in Denmark.
Even though Denmark is a small nation, immigrants come and go frequently. Visit New to Denmark, the official portal for foreigners, if you want to keep in touch with the expat community:
8. Make sure you have important contacts in Denmark on hand in case of an emergency.
You can call the following numbers and departments in case of an emergency:
Ambulance, police and fire services: Dial 112
Non-emergency police: Dial 14
Life in Denmark moves at a leisurely and enjoyable pace. It's a nation that provides excellent care for its citizens and a healthy work-life balance. Moving to Denmark requires preparation but will undoubtedly be worthwhile.
How To Move To Denmark: Things You Should Know Before Moving to Denmark
1. How to Move Your Household Goods and Pets to Denmark
You have come to the right place if you're looking for current and well-organized information about moving to Denmark. Shipping your household goods to Denmark can be done in a number of ways.
Depending on your financial situation and level of urgency, you will choose. Even though shipping by sea is the least expensive option, it will take longer for your items to arrive. The best option for shipping by plane is when you need it quickly and money is not an issue.
But if you choose to ship them by land, you'll undoubtedly save money. Depending on your country of origin, this will be possible. Be aware that for your shipment to arrive, you must be present in the nation and have a valid resident identification card.
Keeping any household items in storage in Denmark shouldn't be an issue. In the nation, there are many storage businesses.
Check out the list of animals that are permitted in Denmark if you plan to move there with pets. If your dog belongs to a breed that is regarded as dangerous, you might not be allowed to bring it into the country.
Make sure your pet's vaccinations are up to date if it is permitted to travel to Denmark. A pet passport and a microchip are additional requirements.
Regarding your personal immunizations, the ones that are necessary in Denmark are the same as the ones that are typically recommended for children in the majority of nations.
2. Visa Types and Work Permit Requirements Needed to Move to Denmark
How do you obtain a work permit and visa for Denmark? Depending on your origin, different rules apply. No visa is required for EU and EEA citizens, and it is even simpler for citizens of other Nordic nations.
If you do require a visa, you can anticipate completing the Danish visa application process entirely online via the regional immigration platform. All of the Danish visa requirements are listed in detail there.
Finding employment will usually be the first step, as most Danish visa types demand a work contract (or a promise of one). You shouldn't have to hold off on getting a response for too long after submitting your visa application. In fact, it only takes two weeks for some visa types to be approved and processed.
Most Danish visas, which also come with a residence permit, cost about 3,000 DKK (480 USD). In actuality, when you apply for a visa, you are doing so for both a work permit and a residence permit. Once you have your visa, the only thing left to do is register to get your Danish tax identification number.
3. How to Find a Home in Denmark
In Denmark, finding a place to stay is not the easiest task. Prices are high, whether you want to buy or rent, so keep that in mind.
You must comprehend the regional housing market in order to negotiate the best price. This section covers all the different kinds of homes you can find in Denmark and demonstrates how to rent one.
Buying a home in Denmark as a foreigner may not be as straightforward as it is for Danes who are natives of the country. Finding a good mortgage rate, for example, might be more difficult.
In Denmark, you should prepare to spend a sizable amount on housing. In city centers, the average rent is about 8,800 DKK (1,400 USD), but in Copenhagen it is even higher at 16,600 DKK (2,600 USD) per month. Your monthly expenses in Denmark will increase by about 880 DKK (140 USD) due to utilities.
In terms of average home costs, the least expensive residences are priced between 1 and 3 million DKK (160,000 to 500,000 USD). Regardless of whether they are a good deal or not, homes in this price range are in high demand and sell quickly.
This implies that if you want to buy a home, you have little to no negotiating power. For comparison, the typical price of a 140-square-meter apartment is 2,000,000 DKK (320,000 USD).
4. Danish Health Insurance and the Healthcare System
All of your medical needs should be covered by the healthcare system and health insurance in Denmark. If you choose public healthcare, there won't be any cost for this. The Danish healthcare system is of a very high caliber.
Both the staff and the physicians are educated and skilled. In order to provide you with more precise treatment no matter where you are, their effective data storage system makes sure that medical professionals across the nation can access your medical information.
In the public system, there are waiting lists for elective surgeries and procedures, as is typical in the majority of other nations. In Denmark, you can, however, purchase private health insurance, which will shorten doctor waiting times.
Keep in mind that, whether a specialist is in the public or private sector, you will need a referral from your primary care physician.
You need not worry if you are concerned about how births are conducted in Denmark. The public healthcare system's doctors and midwives will take excellent care of you, and the hospital will have everything you need for a relaxing stay.
Pained by financial indecision? Want to invest with Adam?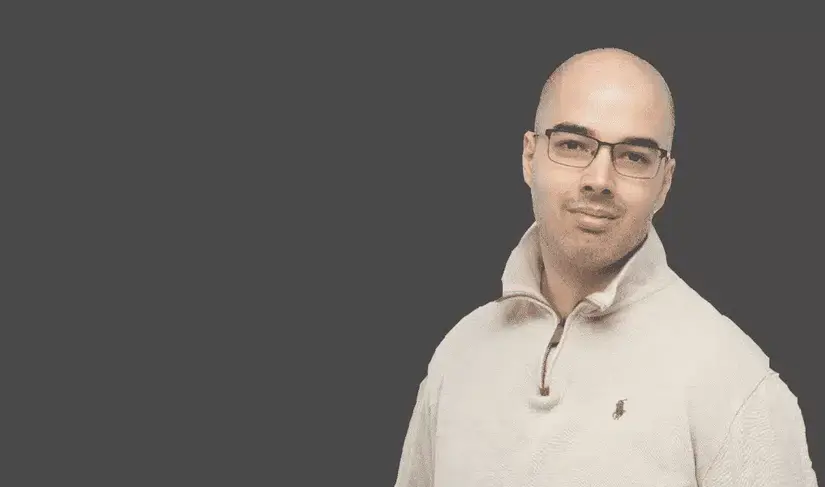 Adam is an internationally recognised author on financial matters, with over 584.2 million answers views on Quora.com and a widely sold book on Amazon and a contributor on Forbes.