Let's see how to open a bank account in Singapore for expats and if you're even given access to one. We'll check the requirements you need to hand over, the steps you need to take, the accounts available, as well as some banks you can pick.
But how is the banking and financial environment in Singapore?
If you want to invest as an expat or high-net-worth individual, which is what I specialize in, you can email me (advice@adamfayed.com) or use WhatsApp (+44-7393-450-837).
Singapore Banking Background
The banking and financial system in Singapore has earned international acclaim for its reliability, openness, and stringent regulation by the government. The Monetary Authority of Singapore is the country's central bank and financial regulator.
In order to prevent financial instability, MAS enforces stringent anti-money-laundering and counter-terrorism funding measures in addition to prudential laws and risk management recommendations.
There are many domestic and international banks offering a comprehensive menu of financial services in Singapore. The country's banking industry is competitive and safe, thanks to its high capitalization and strict capital adequacy regulations.
Singapore has an important role in worldwide commerce, banking, and finance. Stocks, bonds, and derivatives are traded on the Singapore Exchange, which is a prominent stock market in Asia. Foreign investors and fund managers are drawn to the country in part because of its thriving asset management market.
Singapore has been a leader in embracing financial technology (fintech) and innovation with its more conventional banking services. Fintech, which encompasses payment processing, digital banking, and blockchain technologies, has flourished thanks to government support for new companies and established institutions. Singaporean fintech firms may utilize the country's sandbox environment to test out their innovative goods.
In addition to its robust banking sector, Singapore also has thriving capital markets, wealth management services, and insurance sectors. The city-state is a center for wealth management, offering a broad variety of financial products and consulting services to the wealthy.
How to Open a Bank Account in Singapore as an Expat
Can foreigner open bank account in Singapore?
Yes, foreign nationals are allowed to set up a Singaporean bank account. Malaysians, specifically, enjoy certain perks often reserved for permanent residents due to its close ties plus shared history with Singapore.
Malaysian Identity Cardholders in Singapore may open a bank account with the same paperwork as local resident. They just need to show their Malaysian ID card instead of a Singapore ID.
What documents do I need?
Each bank has its own method for establishing accounts, therefore the paperwork needed may differ. But there are certain standard documents that most banks ask for.
A passport or national ID card is required for identification. Banks also often require proof of residence, which can be demonstrated through various documents such as phone bills or utility bills in your name. These documents help confirm your current residential address.
As a tourist, student, or dependent, you are not prohibited by law from opening a bank account in Singapore. Of course, you'll need to provide a valid visa, such as an Employment Pass, S Pass, Student Pass, or Dependent Pass. These visa options serve as evidence of your eligibility to reside and work or study in the country.
Certain bank accounts may require a reference to establish a connection or recommendation from someone familiar with you or your financial history. Make sure that your passport's remaining validity is at least half a year. It is advisable to check the specific details and requirements of the documents needed before visiting a bank branch in person.
UOB accepts applications from non-Singaporeans who are able to physically visit a branch to provide the necessary paperwork. There may be restrictions on what services may be accessed at other banks despite their offering items designed specifically for international customers. Pay close attention to the fine print, since some international accounts may have steep entry restrictions because they are designed for wealthy investors.
Which types of bank accounts does Singapore offer?
The common choices for expats are savings account, checking accounts, and foreign currency accounts.
A savings account's main purpose is to let you put money aside and increase it over time. They accrue interest but limit the frequency of withdrawals. They are a reliable savings vehicle.
Commonly referred to as current accounts, checking accounts are designed for routine financial transactions. In Singapore, you can issue checks to make payments or transactions, deducting the corresponding amount from your account balance. They make it easy to keep track of little purchases and bills.
A foreign currency account is one that is not denominated in Singapore dollars. Although the US dollar predominates, other currencies such as the Australian dollar, British pound, and Hong Kong dollar see regular usage as well. People who often deal in foreign currencies may find this account type particularly useful.
These three kinds of accounts are the most frequent in Singapore and should meet your banking requirements as a non-resident or expat in Singapore. However, additional forms of bank accounts are available too like time deposits.
Can I open a Singaporean bank account online?
Many Singaporean banks provide online account opening, and their services are well-known. To create a bank account online in Singapore, send the needed papers to the selected financial institution. After that, the bank will set a card pickup appointment.
Whether or not you can really use the online setup option depends on factors like if you have an active Singpass account with Myinfo, if you are a citizen or have a valid visa to enter the country.
The so-called Myinfo account is something you'll probably already have if you're a Singaporean or permanent resident. Since your information is submitted immediately upon applying for an online account, the process is streamlined and quick.
Expats in Singapore who already possess a Singpass and a Myinfo profile will still be required to visit a branch to verify their identity and complete the account opening process. It's possible to begin the account opening process online, but you'll ultimately need to physically go to a branch to have like a complete access.
Can I setup an account with foreign banks?
Many expats in Singapore choose to do business with branches of their home banks rather than the local branches of foreign financial institutions. The accounts people create here might also be linked to those in their home states.
Opening a bank account with a foreign bank in Singapore requires the same documentation as local banks, thus no extra paperwork is needed. However, document requirements vary by bank.
While some account openings can be done remotely, there are instances where a physical visit to the bank is necessary. Customers would bring the necessary documentation needed to create an account and fill out an application during this appointment.
Are there merchant and corporate bank accounts?
Singapore is a great place for businesses and international corporations to set up shop. The convenience of banking in Singapore is a major selling point.
Singaporean banks, however, have increased their scrutiny of new overseas customers, notably in the areas of anti-money laundering and counterterrorism funding. This is in response to recent regulatory judgments and recommendations.
For the purposes of our discussion, we'll distinguish between merchant accounts to refer to small businesses and corporate bank accounts for bigger ones.
After registering with the Accounting and Corporate Regulatory Authority, creating a merchant bank account is one of the first things you should do. In order to create such, most banks in the nation provide a wide variety of services.
Any Singaporean bank will demand a lengthy list of documents and information before establishing a business bank account. This includes things like a copy of the Singapore business registration, a copy of the foreign owner's passport, a utility bill showing the Singapore address of the firm.
When setting up a corporate bank account, it's crucial to consider that most banks will require the company director or an authorized representative to handle the account opening process.
You'll need to submit completed forms provided by the bank, a resolution passed by the company's management stating the intention to open the account and identifying the authorized person(s) who will operate it. You'll also need certified copies of the resolution, the company's certificate of registration, business profile, and statutory documents. Additionally, you'll need certified copies of the directors and shareholders.
If you have resident directors in Singapore, they will need to provide proof of their address in the country. All the necessary documents must be prepared by one of the directors or the company secretary. This requirement is one of the reasons why some companies offer services like nominee director and secretary, which can assist with the account setup process.
Singapore companies have the flexibility to open bank accounts in either Singapore dollars or other currencies based on their specific requirements.
It's advisable to consult with your bank or seek guidance from professionals experienced in Singapore company formation to ensure that you have all the necessary documents and fulfill the bank's requirements for opening a bank account successfully.
What about offshore bank accounts?
Foreign currency transactions, investments, asset management, and long-term financial planning are just some of the many common uses for Singapore offshore bank accounts. Opening this account in the country offers several advantages that attract individuals and businesses.
Firstly, Singapore is renowned for its financial stability, making it a trusted and secure jurisdiction for banking activities. The country's strong regulatory framework and sound banking system provide peace of mind to account holders. Secondly, Singapore boasts political stability, which is an essential factor for those seeking a reliable and secure environment to manage their finances. The country's stable governance and low corruption levels contribute to its reputation as a safe haven for funds.
Moreover, Singapore's status as an international business and trade hub is another compelling reason to open an offshore bank account there. The country offers a favorable business environment, making it an attractive destination for entrepreneurs and multinational companies.
Depending on an individual's tax residency and regulations of their home country, opening an offshore bank account in Singapore may offer neat alternative for those seeking potential tax incentives.
Getting an offshore business bank account in Singapore requires a personal visit to a bank location. That implies you'll need to physically be in the nation to begin the account opening process. Plus, there's typically a minimum deposit involved.
Keep in mind that the expat's home country's laws and regulations, as well as those in Singapore must be met.
A Guide to Choosing a Bank in Singapore
Singapore has several local and international banks with branch offices. The bank is one of the most important considerations when opening a bank account in the country. Singaporean banks often allow customers to establish accounts in different foreign currencies.
A variety of local and international banking giants are present, as was previously indicated. So, consider the bank's account opening and administrative costs, whether or not you can create an account online or remotely, and the services that come with the account before making your selection.
Foreigners often establish accounts at one of the huge global banks with branches in Singapore. These major financial institutions have decades of expertise working with customers from all around the world.
There are local banks in Singapore that welcome visitors and short-term residents to create an account. The difference between establishing an account as a foreigner and as a non-resident is critical. The main distinction is that foreigners do not have legal rights to live in Singapore and hence cannot get a local mailing address or a work visa.
Banking choices for non-residents may vary somewhat from those available to expats. Some Singaporean financial institutions cater specifically to non-residents by providing accounts with a range of features and incentives designed to make their stay in the country more comfortable. The account holder's non-resident status may subject the account to additional restrictions or regulations.
What are the best banks for foreigners in Singapore?
You'll be spoiled for choice when it comes to picking a bank in Singapore. Famous international financial institutions including HSBC, Standard Chartered, and Citibank all call Singapore home. Also, several community financial institutions have expanded to become major players in the region's financial sector.
However, if your average monthly bank balance is below a specific level, which is commonly S$1,000.00 to S$5,000.00, a fall below fee will be levied. If your account balance drops under the minimum each month, you could pay a fee worth up to S$7.50.
The minimum opening deposit for a bank account in Singapore could be anywhere from S$500 to S$5,000. This amount depends on the account type. It could go higher, especially for offshore bank accounts.
When deciding on a bank and account type in Singapore, you should think about the fees and minimum deposits involved. You should shop around for a bank that fits your specific requirements and interests in order to maximize your financial well-being.
DBS Bank
DBS Bank offers a variety of accounts to cater to different banking needs, including both current accounts and savings accounts that can be held in either Singapore dollars or foreign currencies.
Most of their products are available to foreign customers, with the exception of the DBS Multi-currency Autosave account, which is exclusively offered to Singaporean citizens and permanent residents. One account that comes highly recommended for expats is the multi-currency Multiplier Account.
DBS Bank boasts an extensive branch network, providing customers with convenient access to many ATMs throughout Singapore. However, do remember that fall below fees may be applicable if the minimum balance requirement is not maintained in the account. International fees associated with certain transactions can be relatively high compared to other banks.
Singaporeans, permanent residents, and foreigners with valid passes may apply for the Multiplier account. The account requires a Singapore pass, as well as proof of identity, address, and tax residence.
The Multiplier account does not have an annual fee and does not require a minimum deposit. A fee of S$5 will be imposed should the account balance falls below S$3,000. Additionally, there is a S$10 inward remittance fee for certain transactions. The Multiplier account supports transactions in Singapore dollars as well as 12 different foreign currencies, providing flexibility for international banking needs.
OCBC Bank
OCBC allows foreigners to open accounts, but eligibility for certain products may require residency in Singapore. While some accounts are accessible to foreigners with valid passes, there are specific options that are exclusively available to Singapore residents.
Among the account offerings, the OCBC 360 Account is a popular choice for expat residents. This account is denominated in Singapore dollars and offers various features. It is designed for everyday use and includes specialized accounts for individuals under the age of 26.
OCBC Bank is widely recognized as a trusted institution with an extensive network. Customers can benefit from interest earnings that are based on how they use the account. Additionally, the bank provides convenient online and mobile banking services for ease of access.
To be eligible for the 360 Account, you must meet the same requirements as mentioned for DBS and other banks: Singapore citizenship, permanent residency, or being a foreigner with a valid pass. During the account application process, you will need to submit proof of identification, a Singapore-issued pass, and proof of address.
When it comes to fees and minimums, the 360 Account does not have an annual fee. However, a minimum deposit of S$1,000 is required. If the account balance falls below S$3,000, a charge of S$2 will be assessed. Additionally, there is a S$10 inward remittance fee for certain transactions, same with DBS Multiplier.
United Overseas bank (UOB)
Foreigners holding valid Employment, Dependent, or S Passes in Singapore may open a variety of accounts at United Overseas Bank. However, opening an account as a foreign customer requires a visit to a UOB branch in person, as there is no online account option available.
For individuals who frequently visit Singapore but do not live or work there, it may be possible to apply for a UOB account by attending a meeting at a branch in person.
As part of the application procedure, you'll need to provide ID, proof of residency, and a letter of recommendation from someone at your current bank or another client of UOB. Each application is considered on an individual basis, so it's necessary to gather the required documents and visit a UOB branch to complete the application.
UOB offers accounts that provide interest earnings and have low minimum deposit requirements. This account is also available only in Singapore dollars.
To be eligible for a UOB account, the same eligibility criteria mentioned earlier apply: Singapore citizenship, permanent residency, or being a foreigner with a valid pass. During the account opening process, you will need to provide two forms of identification, proof of address, and a letter of reference or introduction.
Regarding fees and minimums, the UOB accounts do not have an annual fee as well. However, it also needs a minimum deposit of S$1,000 plus a S$10 inward remittance charge for certain deals. If the account funds slide under S$1,000, a fall below fee of S$3 needs to be paid.
Final Thoughts
Most of the main banks in Singapore will let you set up an account if you have the required documentation and can visit a branch in person. It's important to shop around for a bank that fits your specific requirements. Be aware that certain accounts aimed towards international consumers have a somewhat high minimum deposit requirement, and that fees and restrictions may apply to the product you're considering.
Pained by financial indecision? Want to invest with Adam?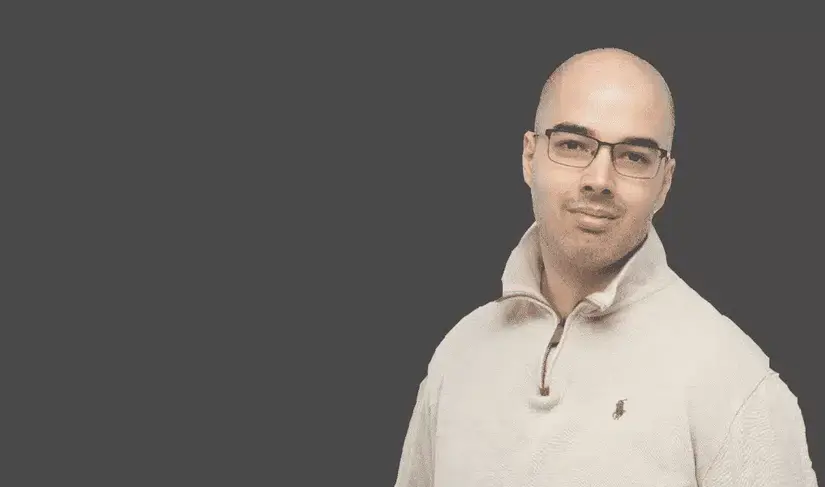 Adam is an internationally recognised author on financial matters, with over 669.2 million answer views on Quora.com, a widely sold book on Amazon, and a contributor on Forbes.