(This article was last updated on March 15, 2023.)
Read this article to know about how to retire in Japan. However, before you pack your belongings, consider working with a financial advisor if you have a plan to live in Japan.
If you have any questions or want to invest as an expat or high-net-worth individual, you can email me (advice@adamfayed.com) or use these contact options.
The Land of the Rising Sun
Japan is an archipelago nation consisting of four main islands, Honshu, Hokkaido, Kyushu, and Shikoku, that span from north to south in the Pacific Ocean. Its culture has been influenced by a blend of indigenous traditions and foreign influences, particularly from China and Korea.
Japan's population as of the time of update stands at 125.4 million. It is among the most populous nations globally.
The country is famed for its technological advancements in robotics, electronics, and automotive manufacturing. The country has also preserved traditional art forms, such as calligraphy, pottery, and woodblock prints.
Japanese cuisine is well-regarded internationally, featuring food like sushi, ramen, and tempura. On top of the incredible food, it's well-known for its bullet trains and some of the world's cleanest, litter-free neighborhoods.
Brief History of Japan
Japan's rich history spans millennia and includes various events and periods of isolation and international interaction.
The nation's earliest recorded history dates back to the 5th century, when it was divided into many small states. The first dynasty to unify the country was the Yamato dynasty in the 3rd century, which began a period of imperial rule that lasted for more than a millennium.
During the 12th century, the Kamakura shogunate was established, and samurai warriors became the dominant political and military force. The samurai played a significant role in forming the country's past.
However, by the mid-19th century, the country faced increasing pressure from foreign powers to open its borders and engage in international trade. This swiftly led to a period of modernization, as Japan sought to pull alongside the rest of the world in terms of technology and military might.
In 1868, the Meiji Restoration marked a turning point in the country's history. The new leaders aimed to create a modern, industrialized nation, and they pursued a range of policies to achieve this goal. The samurai class was abolished, and a new government was established that aimed to create a more equitable and democratic society.
Japan became a major industrial power, and by the early 20th century had built one of the most powerful navies in the world. The country's newfound power and prestige would eventually lead to its involvement in World War II, but it also helped to establish Japan as a major economic and cultural force in the world.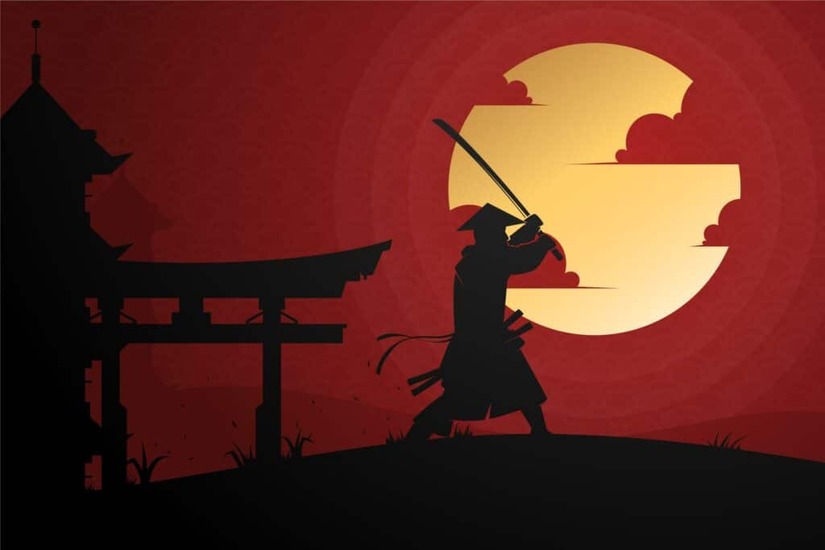 Why should you retire in Japan?
The country is a lovely location to visit and live. Aside from its stunning surroundings, there are several reasons why individuals prefer to retire in Japan. If you've always wanted to retire to a beautiful country with an abundance of things to offer, Japan could be the ideal retirement location for you.
Japan is one of the world's most popular vacation spots. Every year, millions of people come to enjoy the exquisite cuisine, unique customs, and modern culture. Having said that, to retire in Japan is not the same as to visit as a tourist. So, what is life in the country truly like?
The country has traditionally been at the forefront of technological development, resulting in a workforce that is both contemporary and well-educated. When you finally have a job, you'll realize how efficient everything is. Outside of work, you'll notice a thriving cultural environment, ranging from Osaka's pulsing nightlife to Shibuya's cutting-edge fashion. Japan is a diverse country to live in.
That isn't to suggest it doesn't have its drawbacks. Work-life balance isn't even a concept in Japan, with many people actually pushing themselves to death. It is also home to some of the world's most densely inhabited cities. Living in Japan takes a great deal of emotional fortitude.
Getting a Japanese Visa
Japan is a well-known tourism hotspot. Tourists from the United States can easily enter Japan. Americans can travel to Japan without a visa and remain for up to 90 days visa-free, with the status of Temporary Visitor. Although this is a single-entry visa, travelers may apply for two journeys within six months if they like.
If you want to stay for more than 90 days, you must get a spouse visa or a working visa. This requires you to either marry a Japanese citizen or work in Japan.
The ultimate route to obtaining a permanent residence visa takes years. To begin, you must enter the country on one-year visas for three years. You will then be eligible to apply for a long-term visa. This visa necessitates a Ministry of Justice Certificate of Eligibility. You must fulfill certain Immigration Control Act standards in order to obtain this certificate.
The long-term visa will be valid for another three years. You can be eligible to apply for Japanese permanent residency after six years. To demonstrate that you are proficient in Japanese and have a deep grasp of Japanese culture, you must go through a testing process.
Does Japan have a retirement visa?
Unfortunately, Japan does not offer a visa specific for retiring in the country. However, expats who are citizens of countries who are exempt from securing a visa to enter Japan (e.g., the US, Canada, etc.) can apply for a Specified Visa for designated activities.
Such visa will allow you to stay in the county longer, that is, for up to a period of one year. This is subject to certain requirements like having savings equivalent to at least 30 million yen or 225,675 USD.
Japanese Economy and Financial System
Another thing that makes Japan an attractive retirement location is its economy, which ranks as the third-largest globally.
Aside from Japan's tech, it is also a key exporter of goods and services, with exports accounting for a significant portion of the country's GDP.
In addition to its manufacturing sector, Japan also has a strong service sector that includes industries such as finance, healthcare, and tourism. The country is home to many world-renowned companies, such as Toyota, Sony, and Mitsubishi, which contribute significantly to the Japanese economy.
However, Japan has also been plagued by a number of economic woes in recent years. One major challenge is an aging population, which has led to a dwindling workforce and a plunge in consumer spending. Another challenge is deflation, which has been a persistent problem in Japan for many years due to weak demand and small wages.
Meanwhile, the Japanese financial system is one of the largest and most sophisticated in the world. The country has a well-established banking sector that is dominated by a few large banks, known as megabanks. These banks have extensive domestic and international operations, and are highly profitable.
In addition to the megabanks, Japan also has a large number of regional banks, credit unions, and other financial institutions that serve local communities.
The Bank of Japan is the central bank and plays a crucial role in keeping the financial system steady.
How is the ease of banking access for expats?
When opening a bank account in Japan, expats will need to provide identification documents, such as a passport and residence card, as well as proof of address. Some banks may require additional documents or information, depending on the individual's circumstances.
One option for expats is to open a bank account with a foreign bank that has a presence in Japan. This can be particularly useful for individuals who need to make international transfers or who have accounts in multiple currencies.
Another option is to use a digital bank or mobile banking app, which can offer a more convenient and streamlined banking experience.
Moreover, many major banks in Japan offer services for expats, including account opening, ATM access, and online banking.
What is housing in Japan like?
If you're retiring in Japan, note that housing can be quite different from what you may expect in other parts of the world. One unique aspect of Japanese housing is its emphasis on compactness and efficiency. This is due in part to the country's limited land space and high population density, which has led to the development of small but functional living spaces.
Traditional Japanese homes often feature sliding doors and walls, known as shoji and fusuma, which allow for flexibility in the use of space. Many modern homes in Japan also incorporate features such as built-in storage and multi-functional rooms to make the most of limited space.
Another feature of Japanese housing is its focus on cleanliness and organization. Homes in Japan are typically kept very clean and tidy. Shoes are also often removed before entering the home to maintain cleanliness.
What are housing options in Japan?
In terms of housing options, there are a variety of choices available, ranging from traditional houses and apartments to modern high-rise buildings. Renting is a common option, particularly for younger people and those living in urban areas. Many rental properties come furnished too. They can include appliances like refrigerators and washing machines.
Purchasing a home in Japan can be more challenging, particularly for foreigners who may face legal and financial barriers. However, there are a number of real estate agents and legal professionals who specialize in helping foreigners navigate the process.
What about housing costs?
As of the time of update, the national average rent for a one-bedroom apartment inside Japan's city center is 96,046 yen (720 USD) per month, according to Numbeo. A similar apartment would cost around 1,705 USD per month in the United States.
Furthermore, a one-bedroom apartment in downtown Tokyo, for example, costs around 149,875 yen (1,123 USD) per month. In contrast, a one-bedroom apartment in New York costs roughly 3,893 USD on average.
Outside of the city core, a similar flat in Tokyo would cost around 86,795 yen (650 USD), and in New York, approximately 2,382 USD. Despite the relative worth of Tokyo's housing expenses, the city remains one of the most expensive cities in the world.
Rent is substantially lower in Japan than in the US, so you may enjoy a comparable lifestyle for less. The cost of consumer products is likewise lower in Japan than in the US, thus your lifestyle will be less costly.
The housing cost in Japan per square meter stands at 904,019 yen within the city center and 490,706 yen outside.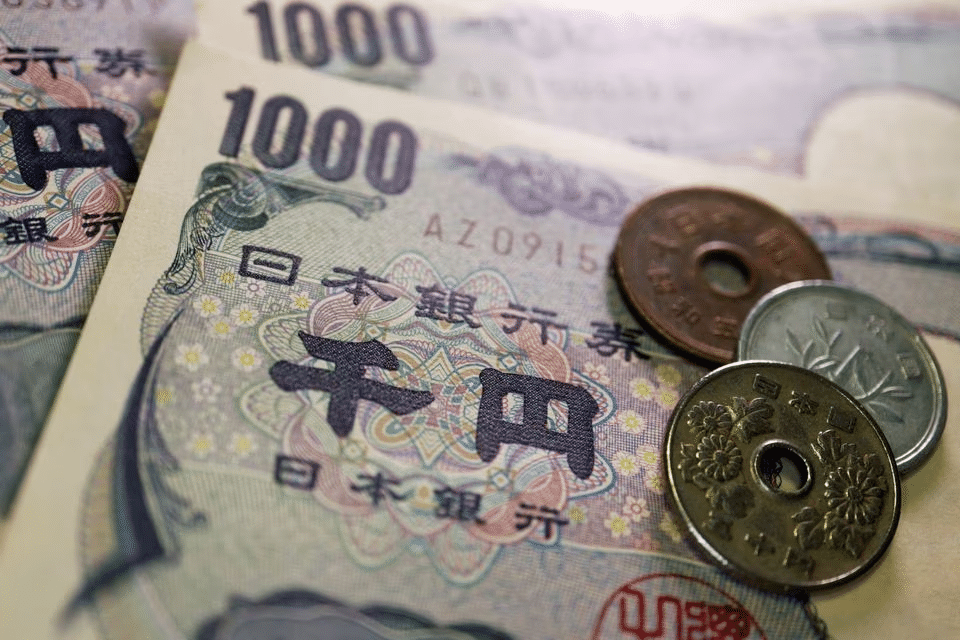 How much money do you need to retire in Japan?
Per Numbeo, the cost of living in Japan if you're alone could reach 121,860 yen (914.5 USD) on average per month without factoring in rental costs. However, if you're a family with four members, living expenses could set you back 430,781 yen (3,233 USD).
Tax Obligations in Japan
In Japan, obtaining a permanent resident visa or a long-term visa is extremely tough. If you do receive one of these visas, though, you will be liable to taxes.
You will only pay taxes on income generated in Japan if you are a non-resident with a one-year visa. In contrast, if you are a non-permanent resident who has been in Japan for not more than five years, you will be taxed on all of your income excluding overseas money that is not transmitted to Japan. You must pay taxes on all income generated in Japan and overseas if you are a permanent resident.
Currently, the country levies a personal income tax rate of 5%, 10%, 20%, 23%, 33%, 40%, and 45%, depending on your income. There is also a surtax of 2.1% charged on your national income tax.
Other taxes include those for real property, inheritance, and consumption. Net wealth is not taxed in the country.
If you are a resident of the US, you will be required to file taxes in there each year. You must also declare any international bank accounts.
If you make money outside of the US, you can use different provisions to lower your taxable income. These include, among other things, the foreign tax credit, the foreign earned income exclusion, and the foreign housing exclusion.
If you want to anticipate your tax burden more precisely, you should speak with a tax specialist who is knowledgeable with both US and Japanese tax rules.
How is Japanese healthcare?
The World Health Organization routinely ranks Japan's public healthcare system among the top 10 in the world. This rating is based on financial efficiency, responsiveness, quality, and fairness.
The government covers over 70% of citizens' healthcare bills, with the government paying much more for low-income inhabitants. People contribute to this system through their taxes.
Anyone who has been lawfully residing in Japan for more than a year may enroll in the National Health Insurance or Employees' Health Insurance programs. When you have insurance, you just have to pay 30% of your hospital bills. Appointments, hospital visits, and medicines are covered as medical costs.
Do you need insurance for living in Japan?
Japan, despite its massive population, is a relatively secure country. Because the majority of residents have a good standard of living, crime is quite low. Having said that, it does happen from time to time.
You're undoubtedly also aware of Japan's track record when it comes to natural catastrophes. Earthquakes and typhoons create headlines all across the world on a regular basis. You must have a solid insurance plan for such things.
Is Japan a safe country to retire?
Crime in Japan is quite low. Pick-pocketing and other forms of small crime do occur in busy areas, as they do anyplace. Overall, food quality in Japan is quite excellent, and the danger of foodborne disease is very low.
Japan is vulnerable to natural calamities such as earthquakes. While these are not regular occurrences, it is vital to understand that they do occur. In Japan, fire is the second most hazardous natural catastrophe, particularly during an earthquake.
If you feel unsafe, there are "kobans" located around cities in Japan. A koban is a tiny police box that is free to use and gives a direct line to the police department. These are free to use if you have been robbed or if you have other emergencies to report to the police.
Can you get a driver's license in Japan?
It is possible for foreign nationals to obtain a driver's license in Japan. Nevertheless, the process can be complicated to some extent and may require a significant amount of preparation and effort.
To obtain a driver's license in Japan as an expat, you must first obtain a Japanese residence card and be registered as a resident. You must also pass a written and practical driving test, which may be administered in Japanese. Depending on your country of origin, you may also need to obtain an official translation of your current driver's license.
One option for expats is to obtain an International Driving Permit (IDP) before arriving in Japan. This permit is recognized in many countries around the world and can be used in Japan for up to one year. However, after this period, you will need to secure a Japanese driver's license.
Another option is to take driving lessons and hire a driving instructor to help with the testing process. In some cases, driving schools may offer lessons in English or other languages to help foreigners navigate the process.
What are the pros and cons of retiring in Japan?
Japan is a wonderful location that offers a lifetime of adventures and chances – but it is not without its drawbacks. What one individual considers to be a dream location may be an awful nightmare for another. Before you make the move, you'll need to weigh the benefits and drawbacks of living in the country.
Here are some important items to remember:
Pros
Unique Culture
If you've ever watched the film Lost in Translation, you'll understand how disorienting Japanese culture can be – but for most tourists, this is part of the fun! There are so many unique activities and attractions that you won't be able to discover anyplace else in the globe. If you're a novelty junkie, you'll never be short of options in Japan.
Delightful Cuisine
Food is a key component of the intriguing culture. You're certainly familiar with the classics, but Japan, like the rest of the globe, has a rich and diversified culinary scene. Each city, village, and fishing port have its unique spin on locally sourced ingredients, with some genuinely inventive solutions to the country's limited farmland.
World-class Shopping
From Harajuku's high-fashion to Yokohama's technology markets, you'll have everything that you can possibly desire right on your doorstep. Huge shopping malls, lively marketplaces, and unique boutiques combine to create a varied retail environment. Before you've even had a chance to settle, you'll be getting instructions from your buddies back home.
Advanced Technology
The rest of the world may be catching up now, but Japan was the epicenter of innovative technology for decades. It's still on the leading edge of urban life, resulting in cities that are well-planned and efficient. The bullet train is a necessity, but even inside city areas, everything is in working order. Many North American and European expats have never seen anything like this before.
Cons
Extremely Costly
As you may have observed, Japan is one of the world's most expensive countries. All of that quick transportation and lively culture comes at a price. For many visitors, that price is simply too much. Before you decide to retire in Japan, you'll need to be honest with yourself about your financial situation.
Work is Difficult to Come By
This ties along with the previous issue – most businesses prefer Japanese nationals and permanent residents. This is true all across the world, but in Japan, the procedure is more arduous. Even if you arrive on a working vacation visa, finding a job that fits the part-time criteria and is willing to let you go after a few months may be difficult.
Difficult Visa Procedure
Immigration is a nightmare! The visa policy is extremely inconvenient, putting you in the Catch-22 predicament of attempting to find work in order to obtain a visa while simultaneously realizing that most jobs favor those who have previously established residence. Your chances are slim if you don't know Japanese and have no experience working in a shortage region.
Cities Are Densely Packed
For some, this is a benefit, while for others, crowded cities are a big disadvantage. At noon, apartments are cramped, trains are overcrowded, and restaurants are uncomfortable. You'll have a difficult time in Japan if you're not a city slicker. There are rural places, but you must be certain you're prepared to trade off certain comforts only cities can offer.
How to Retire in Japan: Final Thoughts
Japan is a lovely place that is in great demand among Americans looking to retire overseas. It is quite difficult to obtain residence in Japan, but if you can, it might be an excellent place to retire. The healthcare system in the country is among the best in the world.
Pained by financial indecision? Want to invest with Adam?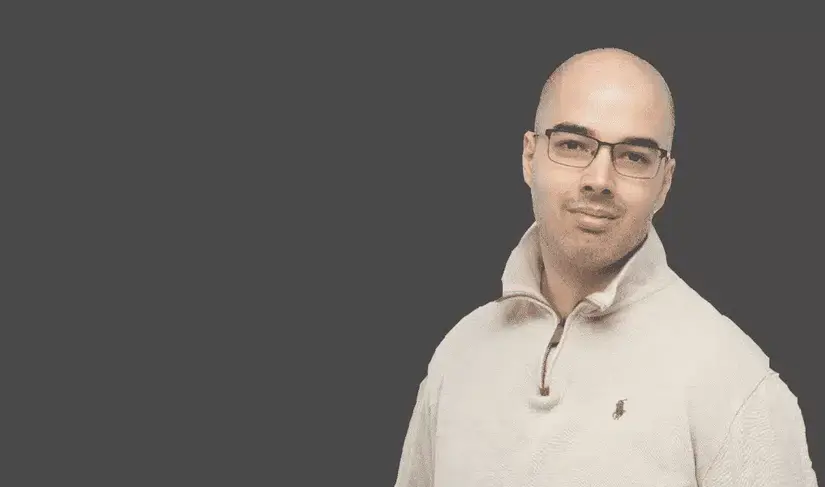 Adam is an internationally recognised author on financial matters, with over 622.3 million answer views on Quora.com, a widely sold book on Amazon, and a contributor on Forbes.
Tags
can you drive in japan
,
cost of living in japan
,
healthcare system in japan
,
housing cost in japan
,
japan visa process
,
migrating to japan
,
moving to japan
,
obtaining a japanese visa
,
paying taxes in japan
,
pros and cons of living in japan
,
retire in japan
,
retirees in japan
,
safety and security in japan
,
tax obligations in japaan
,
tax obligations in japan