How to retire in Malta in 2023: An expat's guide
If you have any questions or want to invest as an expat or high-net-worth individual, you can email me (advice@adamfayed.com) or use these contact options.
Introduction
If you wish to live out your retirement in a tranquil and exotic country, while still having an elevated quality of life, choosing to retire in Malta is a fantastic option.
Malta is a popular choice for retirement because it offers a number of immigrant visa schemes, is a safe, English-speaking locale, and is generally an ideal place for those in the autumn of their lives in a pleasant, beautiful environment with lots of quality of life benefits.
In this article, we will discuss the benefits of settling in this exotic European country, and how to retire there.
Why should you retire in Malta?
Malta is a small island nation in the Mediterranean Sea, just off the coast of Sicily. It is made up of the three islands of Malta, Gozo, and Comino, with Malta being the biggest where most of country's population of about 500,000 people lives.
Comfortable climate
The country's climate is milder than most other Mediterranean destinations and its location makes it popular among retirees looking for warm weather, good health facilities and easy accessibility.
In fact, the weather is one of the Malta's defining appeals and what makes it popular for tourists and expats alike. Those who visit or retire in Malta can expect an average of over 3,000 hours of sunshine per year—significantly more than countries like the United Kingdom, France, and Italy.
These numbers are annual averages and vary according to season: it's sunny all day from April through October; there's less sun in winter but still plenty.
You might think that this would make for very hot weather during summer months. However, because Malta lies near both Africa and Europe its climate allows it to enjoy warm days without being unbearably hot like some Mediterranean islands such as Greece or Spain.
The average annual temperature is roughly 16 °C (61 °F) at night and 23 °C (73 °F) during the day (one of the warmest temperature averages in Europe).
The average maximum temperature in January, the coldest month, is 12 to 20 °C (54 to 68 °F) during the day and 6 to 12 °C (43 to 54 °F) at night. The average maximum temperature in August, the warmest month, is 28 to 34 °C (82 to 93 °F) during the day and 20 to 24 °C (68 to 75 °F) at night.
English-speaking multilingual population
Maltese and English are the two official languages of Malta, with English being widely understood. Maltese, a lovely Semitic language with a Latin script, is difficult to master but lovely to listen to nevertheless.
Due to Malta's proximity to Italy, the majority of the people is also able to communicate in Italian as well.
Inclusive, accessible infrastructure
Those looking to retire in Malta will also be pleased to know that the Maltese Islands are very wheelchair-friendly and are quite accessible throughout.
You can reserve Persons with Reduced Mobility (PRM) services through your aircraft carrier, and Malta Airport has qualified staff on hand to assist you when you arrive. Inside the terminal, there is also priority seating, access to all floors via elevator and escalator, designated restrooms, and parking.
Not only that, accommodations and public transportation are also made more accessible for those with different needs. All lodging providers in Malta are legally required to provide accessibility assistance.
To make sure the location is appropriate for you, howver, it is usually a good idea to get in touch with these places ahead of time.
The Maltese Islands' buses also offer priority seating and superior audiovisual equipment to people who require special access or facilities. Although all buses, including tour buses, are equipped with ramps, it is nevertheless also advisable to double-check accessibility before taking any sort of organized transportation.
Excellent healthcare
When it comes to healthcare, Malta has a health system that is among the best in Europe, if not the world. The country was ranked fifth overall for healthcare services out of more than 100 nations judged by the World Health Organization.
The Maltese public healthcare system is free at the point of use and covers all Maltese citizens, and even including expats from the European Union.
Another point as to why many people choose to retire in Malta is the cost of living. Living in Malta is quite inexpensive when compared to the US and much of Europe, which means that you can live a luxurious life on a much smaller budget.
The area you choose to reside in does affect the entire cost; for example, coastal living is naturally more expensive than living further inland and away from the ocean.
Last but not least, the Maltese government offers a wide range of incentives for retirees who want to reside in the country.
If you're looking to retire in Malta, you should take note that you can get a special tax status granted to retirees remitting their pension into Malta and meeting additional investment criteria.
What is the Malta Retirement Programme & Special Status?
For foreigners who want to settle on the island, Malta provides a special retirement visa.
When sending their pensions to the nation, citizens of the European Union, European Economic Area, and Switzerland can benefit from a 15% beneficial tax status.
For people from other countries who want to retire in Malta, there are also options such as buying or renting a property, remitting the pension locally, and meeting other requirements.
The Malta Retirement Programme and Special Status is a flexible program that enables participants to live comfortably and receive various advantages.
Due to revisions in Malta's laws in 2020, it has been incorporated into the Maltese Income Tax Act and now permits all nationalities to take advantage of the program.
What are the requirements?
Applicants who want to retire in Malta must meet certain requirements in terms of investment, remittance of cash, and presence in the nation in order to take advantage of the Malta Retirement Programme.
Applicants are required to fulfill the following:
Buy a home for at least €275,000 in the north and center of Malta, or €220,000 in Gozo or in the south of Malta; or renting a home for at least €9,600 in the north and center of Malta, or €8,750 in Gozo or in the south of Malta per year
Is receiving a pension, as proven by documentation, which accounts for at least 75% of his chargeable income and is entirely received in Malta;
90 days minimum residence in Malta during a five-year period on average
And the beneficiary cannot stay in another country or territory for longer than 183 days.
With the exception of Maltese citizens themselves, expats from all countries who move to and retire in Malta under the Malta Retirement Programme will pay a flat tax of 15% on the pension sent and a minimum tax of EUR 7,500 for the recipient and EUR 500 for each of his or her dependents (if any).
Additionally, the beneficiary may participate in activities related to any institution, trust, or foundation of a public character that is involved in philanthropic, educational, or research and development work in Malta or Gozo, or they may hold a non-executive position on the board of a company in Malta.
Your initial point of contact should be the Maltese embassy or consulate in your country if you want to apply for a retirement visa. They will let you know if you need an entry visa and what it would cost.
A residency permit application must also be made. Maltese residency permits are issued by the Identity Malta Agency. The five-year residency permit for retirees can be extended if the same eligibility requirements are met.
What other visa options are there for expats in Malta?
Visiting Malta for less than three months is simple. Foreign nationals who need a visa to enter the Schengen region for tourism purposes are given tourist Schengen visas.
Malta is a member of the Schengen region, a collection of nations without passport or immigration checks at its shared borders.
Passports are not required to be checked at the borders while entering or leaving Schengen countries, although immigration police may request to check documents at any time throughout the trip.
If you are looking for a short, leisurely stay then you should apply for the tourist Schengen visa, if you do not have it yet. Depending on the decisions taken by the authorities and other pertinent considerations, you can possibly get a Single or Multiple entry visa and be given for a stay of no more than 90 days.
If you are planning to stay on the Maltese Islands for more than 90 days, you must get proper residency visas. Fortunately, the documentation you need to relocate to Malta is rather simple to get in terms of residency requirements.
This also applies to tourists who need an extension of their stay due to sudden unforeseen circumstances.
You can apply for these at The Central Visa Application Unit.
There are two categories of residency for those applying for it on the Islands, namely: ordinary residence, which is applicable to visitors to Malta from the EU; and permanent residence, which everyone is welcome to apply for.
If you do become a resident of the Maltese Islands, you will be required to pay a tax percentage on the money you bring into the Country.
You won't likely have to pay any taxes to your place of origin because of double tax treaties with several nations. Here is a list of countries with tax treaties with Malta.
Individuals traveling to Malta from the EU are subject to Ordinary Residence. Depending on your income and marital status, the tax you pay is calculated by deducting a tax credit from 0 to 35% of your gross income.
Meanwhile, no matter where you are from outside the EU, you can apply for permanent residence. If you are from the EU, you may also apply for this program, but we always advise speaking with a lawyer to determine which program is best for you.
Ordinary resident permits must be renewed every five years, whereas permanent residency permits are renewed annually.
Once you have been granted permanent residency, you are free to come and go as you want and are not required to remain on the island full-time. Please be advised that moving to Malta does not grant you the right to vote or the status of a Maltese citizen.
Keep in mind that the permanent residency visa only entitles you to remain in Malta; it does not permit you to work there.
You can work during your retirement in Malta, but you can get your retirement income from home. Instead, you might apply for a Malta work visa if you intend to work there.
You should also note that the Maltese government also offers the Malta Global Residency Programme. This grants third-country nationals in Malta preferential tax status, with the exception of EEA and Swiss citizens.
You must meet specific requirements, however, such as purchasing or renting property in Malta or Gozo and paying a minimum yearly tax due on foreign income earned in Malta, in order to apply for this program.
Applications for residency permits can only be made in Valletta. The application may be submitted on your behalf by another person, but when the document is issued, you must pick it up yourself.
Applying by mail is another option. You must send photocopies of passports or ID cards that have been verified by the police when you submit an application by mail. When picking up your registration certificate or residence card, you must show your passport or ID card.
The majority of people do not require professional assistance to apply for residency because the procedure is quite simple and easy now that Malta is an EU member.
However, the process can take some time, so if you don't have much free time, it can be worthwhile to consider hiring an expert.
An accountant can also assist you time your relocation tax-wise and advise you on any benefits you are entitled to. The timeframe of obtaining and ending your residency abroad may both have an impact on when you apply for residency in Malta.
Where can I retire in Malta?
Malta has a small, but growing expat community, which means you won't feel entirely alone if this is your first time becoming leaving your country and are not used to living abroad.
The number of expats living in Malta has been steadily increasing over the past few years and it's easy to see why: the weather is warm all year round; there are plenty of activities that can be enjoyed outdoors; there's excellent healthcare available at affordable prices; English is widely spoken as an official language; and prices are lower than other Mediterranean countries such as Spain or Greece.
All that and more make it an ideal place to live if you want to retire early.
Those who retire in Malta can also find great education options for their children including both state schools as well as private schools which offer bilingual programmes.
There's also an abundance of comfortable accommodation options on offer in the Maltese islands.
Sliema, St. Julian's, and Paceville towns are some of the most popular places to retire in Malta, as they are situated close by the seaside and provide a variety of residential and commercial buildings.
Numerous shopping malls, pubs, restaurants, theaters, marinas, and a vibrant expat community are all conveniently located here. However, this comes with the caveat that these towns are also busier than others in Malta because they are also more tourist-oriented.
St. Paul's Bay, Qawra, and Mellieha are other popular choices among expats who retire in Malta. Retirement residents and families make up a sizable portion of the local population, attracted by the abundance of museums, restaurants, stores, marinas, and hotels.
Although crowded in the summer, these cities are often tranquil and quiet then, with real estate costs being relatively reasonable.
Conclusion
Malta is one of the most beautiful countries in Europe, with stunning beaches and a Mediterranean climate. It's also a great place to retire, with lots of things to do, including hiking and cycling through stunning scenery.
Malta also offers some great incentives for retirees who want to permanently stay in the country. If you're looking for somewhere new and exciting where you can enjoy life without worrying about money too much then Malta might just be perfect for you!
Pained by financial indecision? Want to invest with Adam?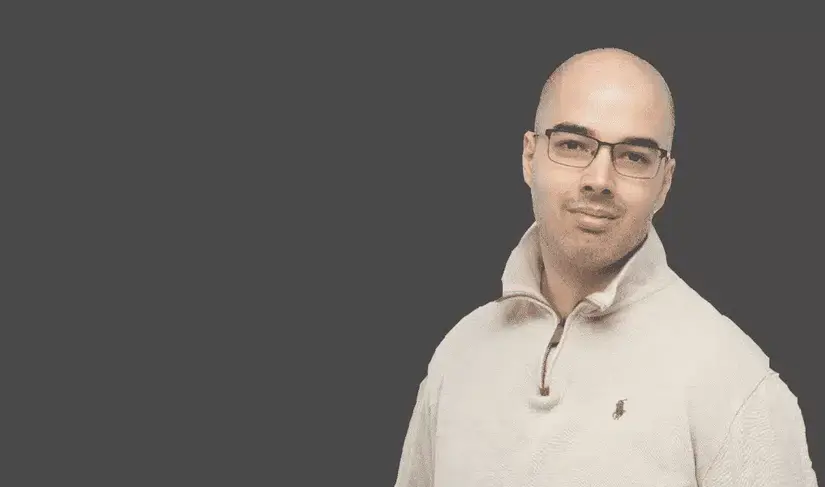 Adam is an internationally recognised author on financial matters, with over 668.8 million answer views on Quora.com, a widely sold book on Amazon, and a contributor on Forbes.