How to retire in Mexico: An expat's guide
If you are looking to invest as an expat or high-net-worth individual, which is what I specialize in, you can email me (advice@adamfayed.com) or WhatsApp (+44-7393-450-837).
Retiring in Mexico
There's a lot to love about Mexico. Beautiful beaches, delicious food, and lively culture are just the start. The country also has some of the world's best weather, making it the perfect place to retire.
There are many reasons why it might make sense for you to retire in Mexico. Mexico is a big country with lots of options, and it's easy to find places that suit your preferences.
In this article, we will discuss the benefits of settling in this massive diverse country south of the border of the United States, and how you can retire there.
Why should you retire in Mexico?
There are plenty of ways to spend your time once you retire in Mexico, so if you're looking for something specific or just want to try something new, there's no shortage of opportunities in this country.
Mexico is a country that blends stunning natural settings, towns with pre-Hispanic, colonial, and modern past, a broad variety of excellent foods, and intriguing traditions.
Mexico has everything a visitor might want, not least because of the friendly people there. From the beach to the mountains, from the desert to the jungle, from the archaeological zone to the bustling city, from the sweet to the spicy, from the peace to the merriment of its parties, Mexico has it all.
Beautiful weather for all kinds of preferences
Because of its advantageous location, Mexico is surrounded by the Pacific, Gulf of Mexico, and Caribbean Seas, making it a dream destination for travelers seeking sand and sun.
Each beach can be unique in its own right thanks to the more than 11,000 kilometers of coastline, which features waters of all hues and sand with various textures. The maritime flora and fauna also draw tourists from all over the world to Mexico.
A few examples of what can be enjoyed in the Mexican Pacific are the Sea of Cortez, known as "the world's aquarium," the stunning Bay of Acapulco, with one of the most favorable climates on the planet, and the surfing-friendly Oaxacan beaches.
On the Gulf of Mexico side, you can also find the Costa Esmeralda in Veracruz and the turquoise blue of the Mexican Caribbean, with its white sand.
Rich culture and history
Pre-Hispanic influences on the land, from New Spain to various eras of independent Mexico, have left a significant cultural and archaeological legacy that visitors can savor in almost every national site.
Mexico is one of the most popular travel destinations because of its wide range of options, as evidenced by the 187 archaeological zones from the various cultures that still call it home.
Thirty-five of those sites that the United Nations Educational, Scientific and Cultural Organization (UNESCO) has designated as World Heritage Sites, and there are customs and holidays that are passed down from one generation to the next for everyone to enjoy.
Nature and adventure galore
When you retire in Mexico, you will also have access to one of the best places to practice ecotourism and the adventure tourism, with waterfalls, rivers, mountains, deserts, or the seas to travel, to name a few.
Visitors from virtually every country in the world come to Mexico in search of that once-in-a-lifetime adventure, whether it's rushing through rapids, scaling a tall rock face, rappelling, surfing, cycling, or plunging off a fast zip line.
Expansive cuisine and gastronomy
Mexican food is beloved all over the world. Visitors from all over the world enjoy the wide variety of ingredients and dishes in Mexico.
In fact, due to its significance, UNESCO has recognized traditional Mexican cuisine as an Intangible Cultural Heritage of Humanity since 2010.
The wide variety includes dishes made from corn, the preparation of its moles, and desserts that sweeten the palate.
Pueblos Magicos or "Magical Towns"
Mexico is known for its folklore, customs, culture, history, and cuisine. All of these qualities are present throughout the nation, but some towns have a concentration of these qualities that gives them a distinctive feel, earning them the nickname "Magical Towns."
There are now 132 official locations that fit the criteria for this distinction and have the amenities and infrastructure to ensure guests have a comfortable stay in addition to their "magic."
Warm, welcoming people
You'll have no trouble when you retire in Mexico as people will help you when you need it and show you around town. Mexican people are known for being friendly and helpful.
You will also have a chance to learn about Mexican culture by interacting with locals and other expats who live there. In addition to making new friends, this can give your life more meaning as well as provide an opportunity for adventure!
The English influence on Mexico is pervasive. It's not just limited to the language, but also extends into business, government and education.
The most obvious example is that English has become an official language alongside Spanish across much of the country. This means you'll see signs written in both languages everywhere you go; many businesses even have bilingual employees who can help you if your Spanish isn't up to scratch.
And while some people may be wary about learning another language at first, it's well worth your time: learning even basic phrases will make your stay easier and more enjoyable as a whole.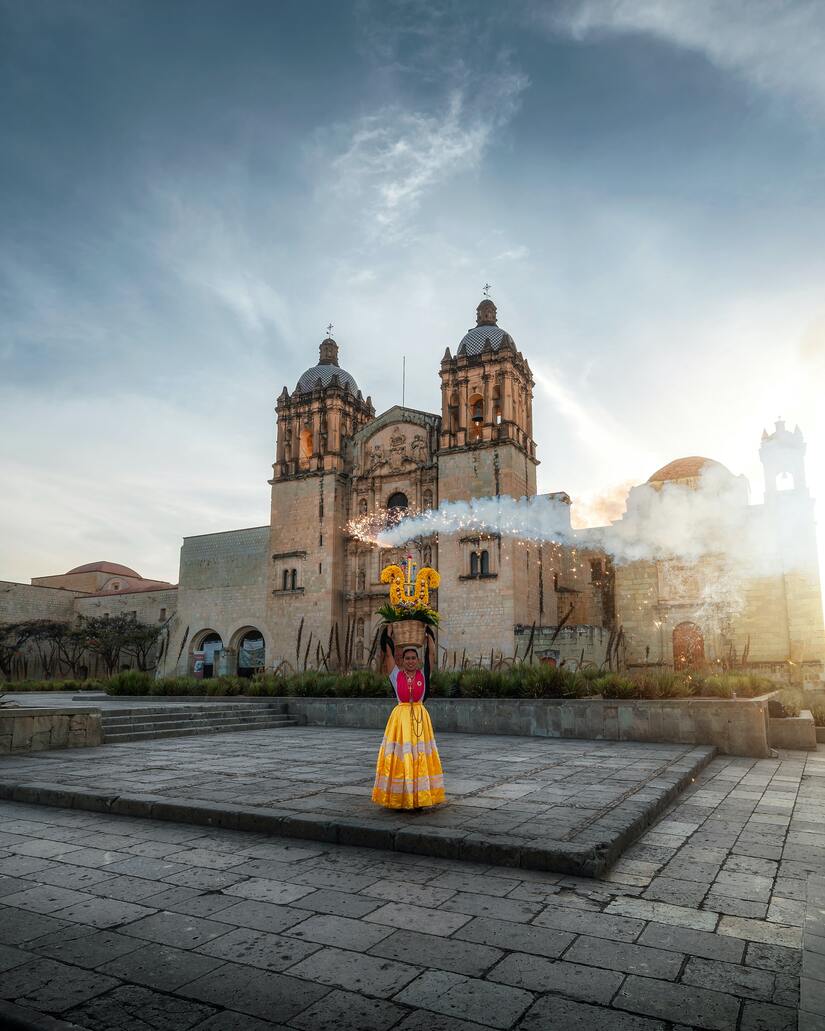 How can I retire in Mexico?
Those who wish to retire in Mexico will need to submit individual applications for a Permanent Resident Visa at the Mexican Consular Office closest to their place of residence.
The visa will typically be prepared the same day, however this is not a guarantee.
You can then apply for a permanent resident visa by preparing the following documentation:
Keep in mind that the total required amounts are subject to changes based on the monthly exchange rate.
You must also get your temporary residency card at the local Instituto Nacional de Migración (INM) (Immigration Office) after entering Mexico with this visa.
You may have to wait from one week to a month to get a Mexican Temporary Residence Visa because processing times vary from embassy to embassy. As a result, you should apply for the visa at least a month in advance before you retire in Mexico.
The government also advises expats who wish to retire in the Mexico to heed the following notices:
Depending on the category for which they are seeking, applicants who wish to retire in Mexico must also produce the following paperwork:
If you are the retiree, then:
If applying through family unity:
What else should I know before I retire in Mexico?
The Pension for the Well-Being of Older People program
Personas Adultas Mayores, Mexico's retirement benefits program, is also available to retirees in Mexico who are 60 years of age or older and possess a residence visa.
The Mexican government changed its public policy in 2019 to provide older citizens with social protection.
Pensión para el Bienestar de las Personas Adultas Mayores, or the Pension for the Well-Being of Older People program, aims to improve the well-being of all older Mexicans by providing non-contributory pensions to those who are sixty-eight years of age or older, as well as to indigenous peoples and Afro-Mexicans who are older than sixty-five.
The right to an old age pension was became a constitutional right in 2020, enhancing both the permanent and inclusive nature of its awarding and the position of older people as subjects of law.
This program replaces the "Pension for Older Persons," which was established in 2007 and replaced the program "70 and Over," which was introduced in 2013. The Pension for the Well-Being of Older People's monthly payment in 2021 will be MXN$1,350 (about US$68), payable every two months.
The following requirements must be satisfied in order to access the program: For older people who identify as indigenous or Afro-Mexican, you must be at least 65 years old, live in the Mexican Republic, and be a Mexican by birth or naturalization.
For all other older people who identify as Mexican and retire in Mexico, you must be at least 68 years old and live in the Mexican Republic. The non-contributory pension will also be available to persons aged 65 to 67 who, as of December 2018, were listed in the Registry of Eligible Persons of the Older Person Pension Plan.
According to government data, about 825,738 of the 8,110,293 who received pensions as of March 2021 are in indigenous or Afro-Mexican communities or towns, while 56% of beneficiaries (4,512,465) and 44% of recipients during the first trimester of 2021 were women (3,597,828).
The cost of living in Mexico
Many expats can retire in Mexico comfortably by saving the average $30,000 amount for retirement per year. Cost of living in the country is far lower than many other countries, and according to Numbeo, you can expect to find flats for accommodations starting at about $400 if you want to rent in a city center.
You might rent a three-bedroom apartment in the city for only about $740 per month as well. If you're searching for something more long-term, a property for $200,000 or less is not difficult to find. Utilities and property taxes, which generally come about $300, will still be due.
In Mexico, you can purchase a home through a "direct deed," a fideicomiso, or a local business (bank trust). These choices offer risk-free and reliable alternatives to purchase a house and gain access to homeownership rights.
Again, you won't have to worry about a language barrier when you retire in Mexico because English-speaking agents are available in many Mexican real estate markets to assist you.
The main factor is location: Mexico is a big country with big cities, little villages, vacation locations, and everything in between, so where you reside will have a significant impact on your prices.
Also, it depends on the way of life you choose to lead. Your spending timeline will also be impacted by whether you wish to retire early, late, or on schedule.
Another thing to take note of is that you should keep a watch on the USD to peso conversion rates. There are many businesses in Mexico that accept US dollars, especially in tourist regions, where not everything is labelled in pesos.
However, you can save even more money by shopping and living like a native by making purchases from street vendors.
Healthcare and safety
Healthcare services when you retire in Mexico are excellent relative to the region, as the country has some of the best hospitals in Latin America.
According to a study published in The Lancet in 2018, between 1990 and 2016, healthcare availability and quality dramatically improved in Mexico. At that time, Mexico's Healthcare Access and Quality index score increased from 45.5 to 66.3.
In comparison, the U.S. scored 88.7 out of a possible 100, while the median score across all nations in 2016 was 63. According to the Organization for Economic Cooperation and Development, infant mortality, heart disease, and stroke have all sharply decreased in Mexico in recent years.
It is important to take note, however, that the majority of medical facilities in Mexico are private organizations before traveling there.
You can find both domestic and foreign suppliers providing health insurance coverage, with even some banks offering medical insurance coverage. Much as in most countries, keep in mind that getting health insurance becomes more difficult beyond the age of 65.
Affordable and accessible, Mexico's healthcare system is a great option for retirees. There are many options for both primary care and specialty care, including hospitals, clinics, dentists and other specialists. You can also find doctors who speak English if you need one very easily.
While the majority of Mexico's tourist areas are secure, violent crime is a major problem in several Mexican states.
The level 3 travel warning for Mexico was issued by the U.S. State Department in March 2022, in part because of COVID-19. This indicates that the government is urging additional vigilance because it might be challenging for officials or other emergency services to reach you in some areas of the nation.
Yet, in certain states across the nation, the level of warning is higher. The State Department advises against travel to the states of Colima, Guerrero, Michoacán, Sinaloa, and Tamaulipas due to high crime rates.
Consider Baja California, Baja California Sur, Campeche, Chiapas, Hidalgo, Quintana Roo, Tobasco, Yucutan, and other states if you're seeking for safer states to when you retire in Mexico.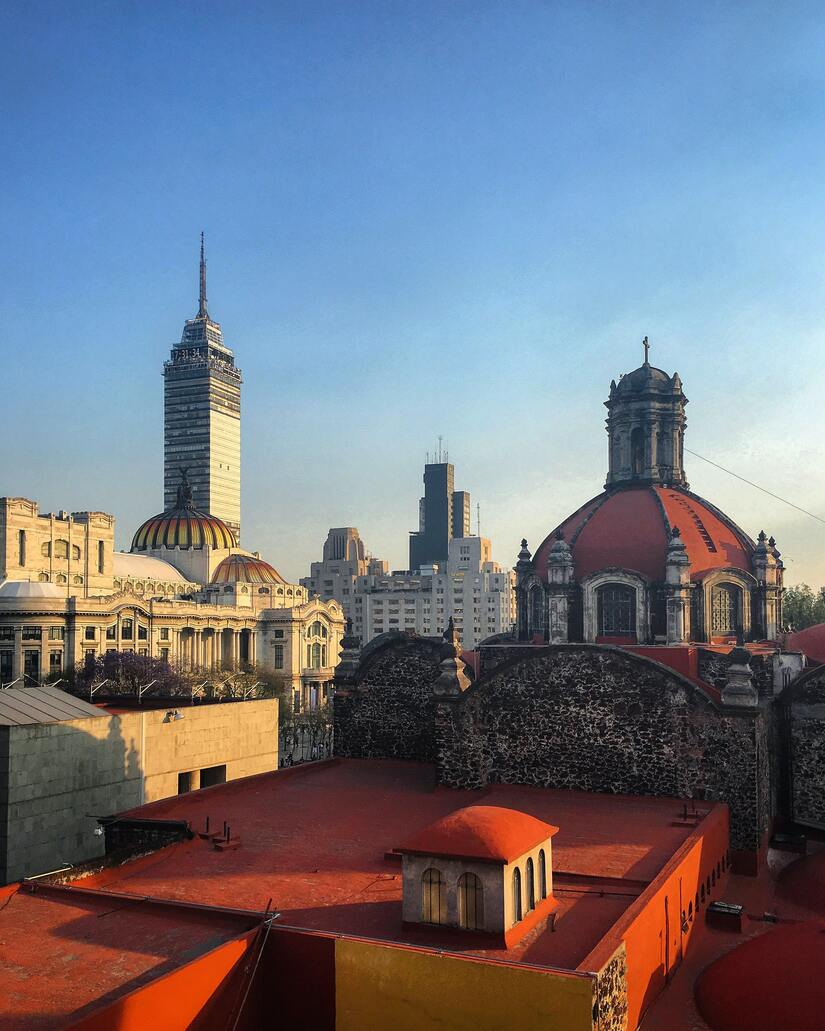 Bottom line
Mexico's climate is warm and sunny, with a distinct dry season that runs from November through April. The rest of the year is filled with pleasant days and cool nights–the perfect weather for a pleasant retirement.
The people of Mexico are also friendly and welcoming to visitors from around the world, which makes the time when you retire in Mexico is a great experience for many people.
The cost of living is also much lower than it is in other countries like the United States or Canada, so you'll be able to stretch your retirement income further here than anywhere else.
Just keep in mind that the precise costs of your retirement will depend on your desired standard of living once you retire.
You won't need to have a huge sum of money saved up if you're ready to cut back on your comforts and live like a local. However, if you really must have five bedrooms or constant air conditioning, you should be ready to pay a little bit more.
If you need help preparing your finances for when you retire in Mexico, or if you are saving for retirement in the future, consider hiring the services of a professional financial planner.
A skilled financial planner can help create a budget so you can get on track to retirement, figure out how to manage your investments abroad, and even help you work out the complexities of international taxation.
Pained by financial indecision? Want to invest with Adam?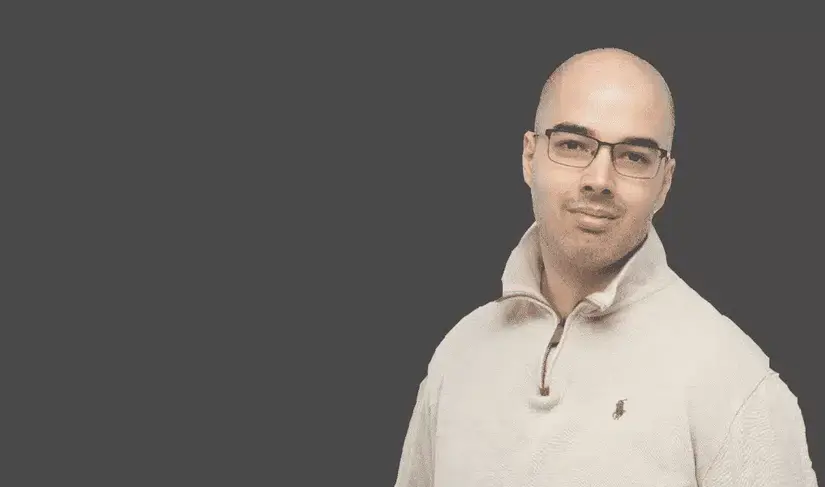 Adam is an internationally recognised author on financial matters, with over 582.9 million answers views on Quora.com and a widely sold book on Amazon and a contributor on Forbes.