How to Retire in Sweden
If you are looking to invest as an expat or high-net-worth individual, which is what I specialize in, you can email me (advice@adamfayed.com) or WhatsApp (+44-7393-450-837).
Our services include providing income-related investments to retirees.
Introduction
Sweden is a popular country with stunning landscapes and charming, walkable cities to offer. If you wish to retire in Sweden, you also get to enjoy an outstanding quality of life.
Senior citizens make up a portion of the large expat population in Sweden who are looking to live a laid-back and healthy lifestyle.
Retire in Sweden: Securing a Visa
While Americans can go to Sweden on a tourist visa-free basis, you will be required to apply for a Schengen visa if you intend to retire in the country. You can submit your application by going to a Swedish consulate or embassy in the US. Bring a current passport, financial declarations, and your passport photo. In Washington, DC, you will also attend an interview for a residency permit.
Sweden also does not require a visa for Australian citizens who wish to visit for three months. But, you must apply for a Schengen visa if you intend to remain longer, which follows the same procedure as that described above for Americans.
Meanwhile, EU nationals are allowed to stay in Sweden for unlimited periods of time. However, they must register with local authorities once their visit exceeds 90 days (which is the same for when retiring in Sweden).
You might wish to hold off on booking a one-way ticket until your residence permit is approved since the processing time for a Swedish residence visa varies.
Retire in Sweden: Healthcare
Senior citizens in Sweden enjoy some of the best health conditions, thanks to a culture that promotes outdoor recreation for all ages and seasons. Walking, biking, and using a ski or ice skate during the winter are all encouraged.
The excellent healthcare system in Sweden, which also offers preventative healthcare, is another factor contributing to the well-being of Swedes and Swedish citizens. There is public healthcare available to everyone in Sweden. Taxpayers finance the community's public healthcare system, and everyone is required to pay income taxes.
In Sweden, the cost of health and medical care as a proportion of GDP is generally constant and comparable to that of most other European nations. Typically, healthcare expenses in Sweden account for about 11% of the country's GDP. Regional and local taxes cover the majority of the cost of healthcare and medical care. The national government also contributes to finance related costs while patient fees only cover a minor portion of expenses.
Sweden has a good public healthcare system that is open to all citizens, so there is little need for health insurance there. A personal identity number must be obtained at the local tax office before an expat can access the public healthcare system, after which a healthcare card will be given to them.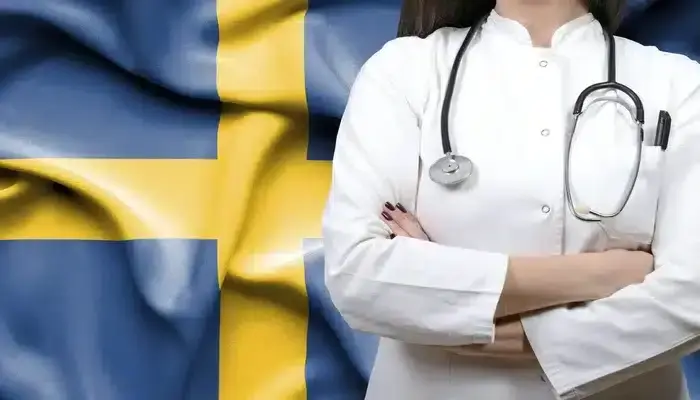 Retire in Sweden: Taxes
The tax burden in Sweden is infamously high, although it mostly affects consumer spending rather than corporate profits. Global juggernauts like Ericsson, Ikea, and Volvo have benefited from such set up.
Depending on how long a person stays in a country, different expats pay different taxes. For instance, tax rates vary depending on how long a person stays, with longer stays incurring higher taxes and shorter stays incurring lower rates. A tax break for expats that lowers salary tax is also possible.
These restrictions might not apply to you, though, if you aren't working for when you retire in Sweden. If you are deemed to be a resident, Sweden will tax your income from abroad, which includes your capital gains and pensions (if any).
It is a good idea to consult with a tax expert and a financial adviser if you want to avoid paying taxes in the US and getting taxed again in Sweden. They can guide you through the complexities of tax laws like the US-Sweden Tax Treaty, which governs how income is handled in both nations.
Retire in Sweden: Safety
Sweden is a fairly secure nation overall. Personal safety issues are quite rare, and there are hardly any crimes against people. Truth be told, Sweden has lower overall crime rates than the US national average, according to the Department of State's Overseas Security Advisory Council.
The organization does, however, issue a warning that just because crime rates are low does not automatically imply that foreigners are safe from it. The bulk of crimes are committed via theft of personal items from homes, cars, and public places.
However, emergency medical care is accessible across the nation and is both inexpensive and of the highest quality should you find yourself in a dangerous position.
Retire in Sweden: Cost of Living
The lower rent and housing costs in Sweden offset what may feel like rather high consumer prices. The laws of Sweden were put in place to guarantee an equitable system. Some of the best public services in the entire globe can be found in the country.
As of the time of writing, the overall monthly cost of living in Sweden for one person can hit 8,852 kronor ($826.7) on average, excluding rent, according to global cost of living data aggregator Numbeo. You'll still be able to engage in leisure pursuits and enjoy the occasional vacation on this budget. You could anticipate a comfortable lifestyle in Sweden if your pension or modest pay enables you to have a larger monthly budget.
On the other hand, it can cost about 32,815.5 kronor for a family of four per month, exclusive of rent.
So as to retain the same level of living as you can with $9,100 in New York, you must have about $4,707 in Swedish capital Stockholm.
A meal at an inexpensive restaurant is estimated to cost 110 kronor, while a mid-range restaurant can charge 800 kronor for a three-course meal for two.
Renting a one-bedroom apartment within Sweden's city center costs about 8,977 kronor per month and 6,765 kronor outside that area.
There are no restrictions on foreigners buying real estate, so if you're looking to buy property in Sweden, you should be able to go for it. Transactional costs are known to be quite low, and the process moves quickly. Owning your own small slice of Scandinavia is certainly possible.
The costs for buying apartment within and outside Sweden's city center can reach roughly 66,682 kronor and 39,381 per square meter, respectively.
So, how much money do you need to retire in Sweden?
If you want to retire in Sweden in comfort, you'll need to have a small savings buffer. But keep in mind that certain places offer affordable public transportation, top-notch medical care, and educational grants to make up for what you pay.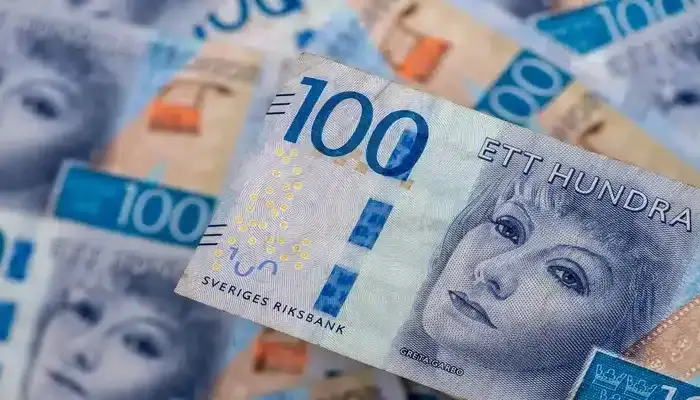 Retire in Sweden: Daily Life
Scandinavian weather is characteristic in Stockholm, where the majority of people reside. The seasons of winter and summer are chilly and cloudy, and it never really gets that hot. The average temperature in January is 33 degrees Fahrenheit or 1 degree Celsius, while the average temperature in June is 20 degrees Celsius.
Sweden offers a variety of seasons, like most locales in the North. In the summer, when the days are long and the weather is more tolerable, tourists frequently travel there. On the other hand, there is much to enjoy about winter if you enjoy snow.
Sweden has one of the Western world's oldest – but healthiest – populations. Therefore, it comes as no surprise that Swedish pensioners are frequently highly active. In Sweden, being active is a way of life. Swedes frequently venture outdoors throughout the year for activities such as riding, collecting berries, snowshoeing, hiking, and canoeing.
The majority of retirees meet up in cafes, go to the movies or cultural activities, and either cook at home or eat out. Groups of friends frequently have dinner parties. There is a sizable expat community in major cities like Stockholm and Uppsala where you can make connections.
Retire in Sweden: Best Places
Stockholm
Beautiful architecture, boating, seafood eateries, art museums, and historical walking tours may all be found in Swedish capital Stockholm. Despite Stockholm's status as a worldwide capital, the pace of life is often slow. There are many expats and fairly convenient transportation to and from the city.
Stockholm is also generally safe despite its prominence as a capital city. While there are several areas of the city you should avoid in the late hours of the night because pickpocket crimes do happen there, it's not any more dangerous than any other populated area.
Gothenburg
Gothenburg is a major city in Sweden that serves as a hub for culture. There are many islands in the archipelago that are close enough to the city for you to visit and enjoy, with their cliffs, beaches, and outdoor bars. Superior ice cream shops are a hallmark of Gothenburg.
Uppsala
Universities and a venerable cathedral are located in Uppsala. Despite the fact that there are a lot of students living in the city, there are also grown-up foreigners who have settled there. Uppsala is known to be a very safe city where crime is not a major concern.
Malmo
Malmo is a multi-ethnic city with a wide range of artistic and culinary offers. The city has a welcoming atmosphere and is a manageable and approachable size for a metropolis. In the winter, it can get very cold here (as it can across Sweden).
Sandhamn
Sandhamn is a small Swedish island that's only an hour away from Stockholm. It boasts rugged terrain and sandy beaches that can be explored on a scooter, stopping at little bakeries, churches, and farms. Along with numerous hiking trails, there are spas and wellness centers as well as a fantastic nightlife in this part of the country.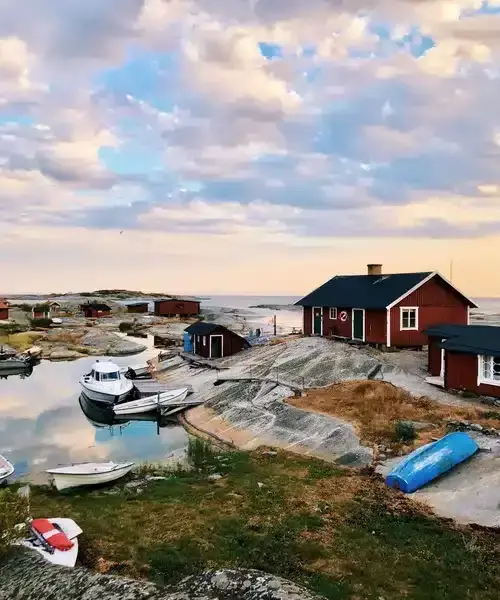 Retire in Sweden: The Upsides
Warm and Supportive Locals
The nicest and most polite people you will ever encounter are the Swedes. Additionally, they have a modern outlook and are generally tolerant. Generally speaking, they are warm and hospitable to all tourists and foreign residents.
When asked, locals are exceedingly kind and polite in general. Since private space and being considerate of others are highly valued in Swedish etiquette, they prefer that you first seek for assistance before offering assistance (though they are more than willing to do so). They cherish lifelong relationships and, once you get to know them, you'll gain potential lifelong friendships.
Energetic Lifestyle
The pursuit of a happy and healthy lifestyle is highly valued in Sweden. They place a high value on personal growth, reducing stress, and appreciating time spent with friends and family.
The nation of Sweden is well recognized for its love of sports, especially winter sports. Even if you don't think of yourself as a huge sports enthusiast, relocating to Sweden may cause you to change your mind. There are professional handball, soccer, and hockey leagues all around the nation. Playing handball is a fantastic social activity that takes up very little room.
Take a 45-minute boat tour around the islands to get a slice of the peaceful lifestyle that lives away from the city. There are a few floating restaurants outside your house where you can occasionally order food.
One well-known natural phenomenon that you can see if you retire in Sweden is the beautiful Northern Lights. There are several locations to view the Aurora Borealis, which attracts tourists from all over the world, because the area is sufficiently north and the weather is good.
Incredibly Secure
This friendly nation meets all your requirements if you're looking for a secure place to make your new home. In fact, Sweden is one of the safest countries in the world, with crime rate that's among the lowest globally.
There are fewer weapons on the market, and severe crimes make up one fifth of all crimes in the US. You will always feel pretty comfortable, no matter where you are or what time of day it is.
Minor crime is the one thing in Sweden about which you should be most concerned. Like the rest of the world, pickpockets are prevalent in tourist areas. Additionally, watch out for taxi drivers that drive around tourists to run up the meter. If you want to know the cost before you ride, Uber is also available in the three largest cities – Stockholm, Gothenburg and Malmö.
Ultimately, no matter where you go in the world, you should always follow the fundamental safety precautions.
Sumptuous Food
If you are a food lover, you'll enjoy your retirement in Sweden which benefits from a wide diversity of cuisines from around Europe, the Mediterranean, Asia, and the Middle East as a result of the country's extensive immigration over the past five decades.
There is a lot of fish and seafood in the cuisine of the country. Grab a coffee and a pastry to take a break from your day, which is commonly known as Fika. Fika essentially means scheduling time for friends and coworkers to enjoy coffee and a small snack.
First-rate Public and Private Medical Care
The elderly in Sweden are among the healthiest in the world. This is partly because they live in a culture that promotes year-round outdoor enjoyment for individuals of all ages. People are encouraged to walk, cycle, and in the winter, ski and skate as much as they can.
The world-class healthcare system in Sweden, as we already highlighted, is another element contributing to the good health of locals and other residents.
English is Broadly Spoken
People in Sweden speak multiple languages to a large extent. In addition to Swedish, they begin learning English in grade 1 of the educational system. Since 1995, the younger generation has known at least two languages (bilingual), albeit they frequently speak Swedish at home.
The majority of people in Sweden are fluent in English despite the fact that it is not the official language of the nation. In the 2022 English Proficiency Skills Index, Sweden ranked seventh out of 111 countries and regions, which means adults who took the relevant test have very high English proficiency.
Nearly 90% of Swedes can speak English, which is a significant portion of the population. Travelers to Sweden need not worry about their capacity to speak in Swedish as a result. You'll be safe at cafes, bars, and other public areas all around Sweden, not just in the capital.
Clean Surroundings
According to the Swedish government, the country is one of the greenest nations in the world. The nation has previously been recognized as the most sustainable in the world too. Sweden is using biofuels in place of gasoline in an effort to combat climate change.
Due to Sweden's strict air quality standards measures, there has been a considerable decrease in pollution throughout the entire nation as well. The average lifespan of Swedes is among the longest in the world. To retire there for a higher quality of life is a terrific idea just for this reason.
Sweden has set an ambitious goal of getting half of its energy from renewable sources by 2030 and to amp it up to a hundred percent by 2030. The clean air and atmosphere you desire will be available to you if you choose to retire in Sweden.
Retire in Sweden: The Downsides
Unforgiving Weather Conditions
A lot of people consider the weather in Sweden to be consistently bad throughout the year. There are a few weeks in the summer when it is always sunny, allowing you to wear shorts and t-shirts. Throughout most of the year, though, it is chilly, damp, and drizzly, with relatively heavy snows in the winter.
If you're familiar with the Pacific Northwest's weather patterns, especially in the Seattle region, you'll have a fair idea of what it's like to live in Sweden – just with a lot more snow. There is never a guarantee of sunshine, despite the fact that it is less icy and frosty in the south than it is in the north. This is fantastic for those who enjoy nothing more than eating a ton of hot food next to a fire.
Major Locations Can Get Quite Busy
Despite being around five times larger than London in terms of surface area, Sweden isn't a very large country. Surprisingly crowded, particularly during rush hour and holidays, are larger areas like Stockholm. It's constantly crowded and busy throughout these times.
Sweden has a huge amount of land, yet the majority of the population lives in the southern area since the weather there is a tad better.
Alcohol Access is Controlled by the Government
Sweden made a valiant effort to combat alcoholism. In 1945, the government established Systembolaget after numerous failed attempts. Systembolaget is a business that sells alcohol under government regulation. It is the only store where alcoholic goods with an alcohol content more than 3.5% are sold.
Take note that you will need to plan a trip to Systembolaget in advance since these shops are only open until 7 pm on weekdays and 2 pm on Saturdays. On Sundays, there are absolutely no business hours. Unfortunately, it is the only place where you can get a good selection of goods and alcohol of an acceptable quality.
Retire in Sweden: Final Thoughts
Remember that there isn't a place you can retire to that is perfect. Try to learn about the benefits and drawbacks of various residence options as you plan your retirement. Your tolerance threshold, fundamental needs, and list of what you can and cannot live without will all have an impact on how you define the idyllic life for you. When deciding where to settle to, you should be patient and eventually consider your own preferences and needs.
Pained by financial indecision? Want to invest with Adam?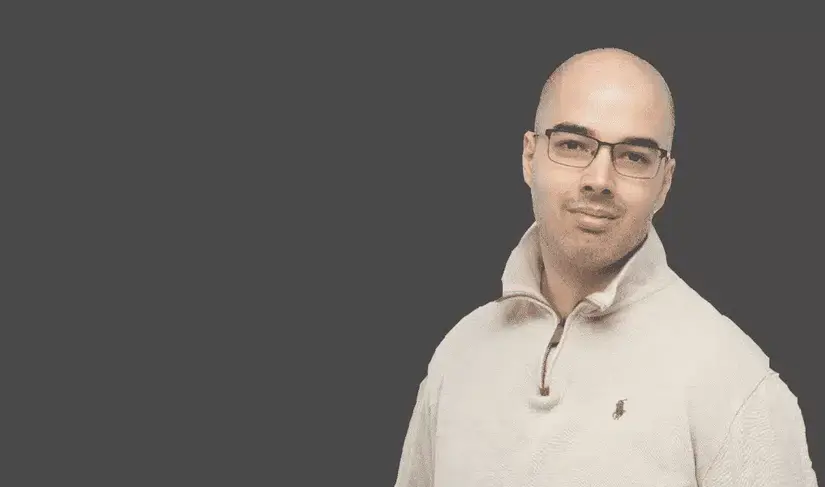 Adam is an internationally recognised author on financial matters, with over 584.2 million answers views on Quora.com and a widely sold book on Amazon and a contributor on Forbes.